Blue Wahoos Match Franchise Best With 18 Former Players Making 2022 MLB Debuts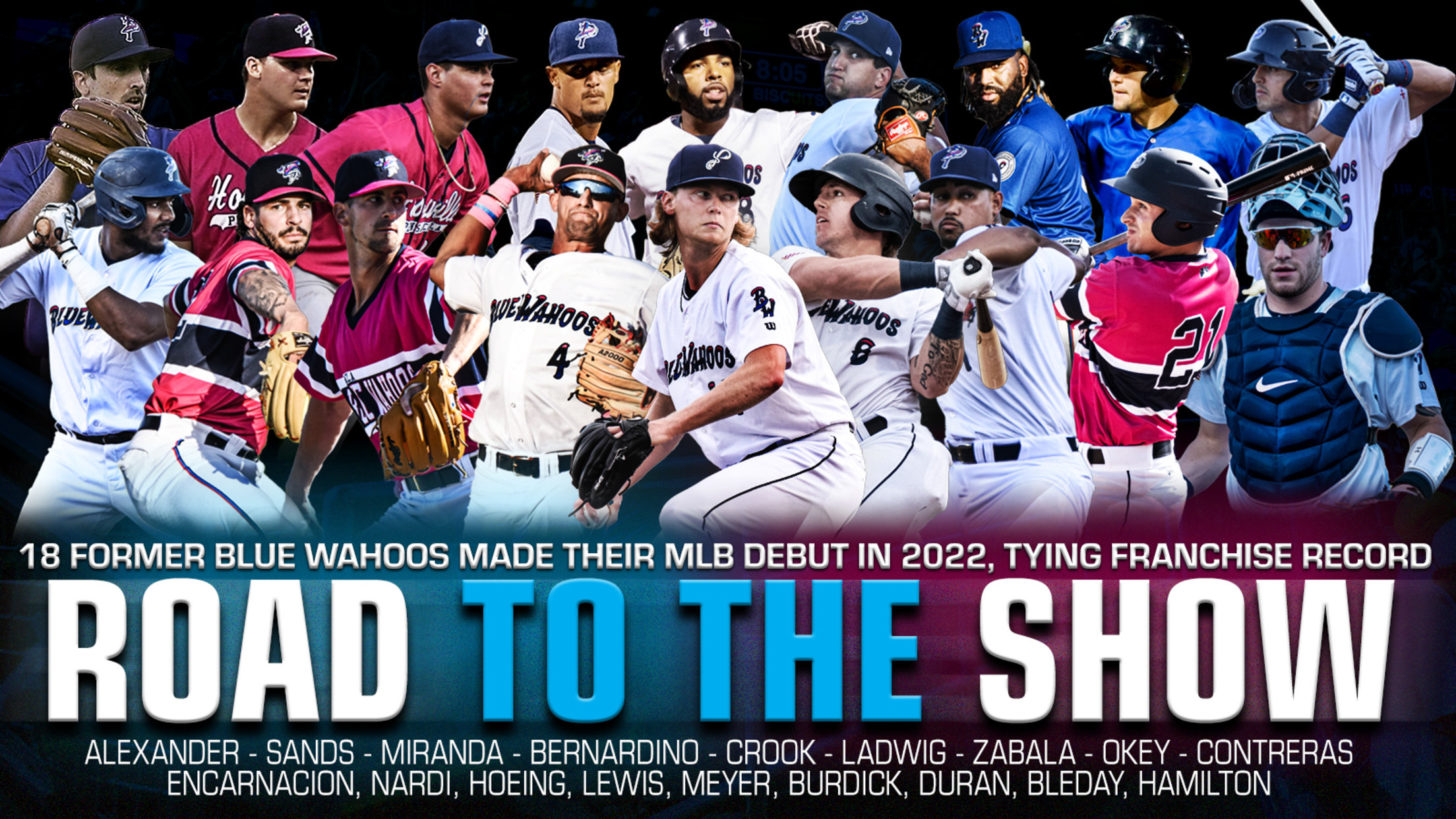 The Blue Wahoos first Southern League championship season in 2022 also contained an impressive feat with former Pensacola players making Major League debuts. There were 18 former players, representing all three affiliations in Blue Wahoos franchise history, who reached "The Show" in 2022. Those 18 players matched 2017 for the
Blue Wahoos Join Black Friday Craze With Merchandise Deals, Ticket Specials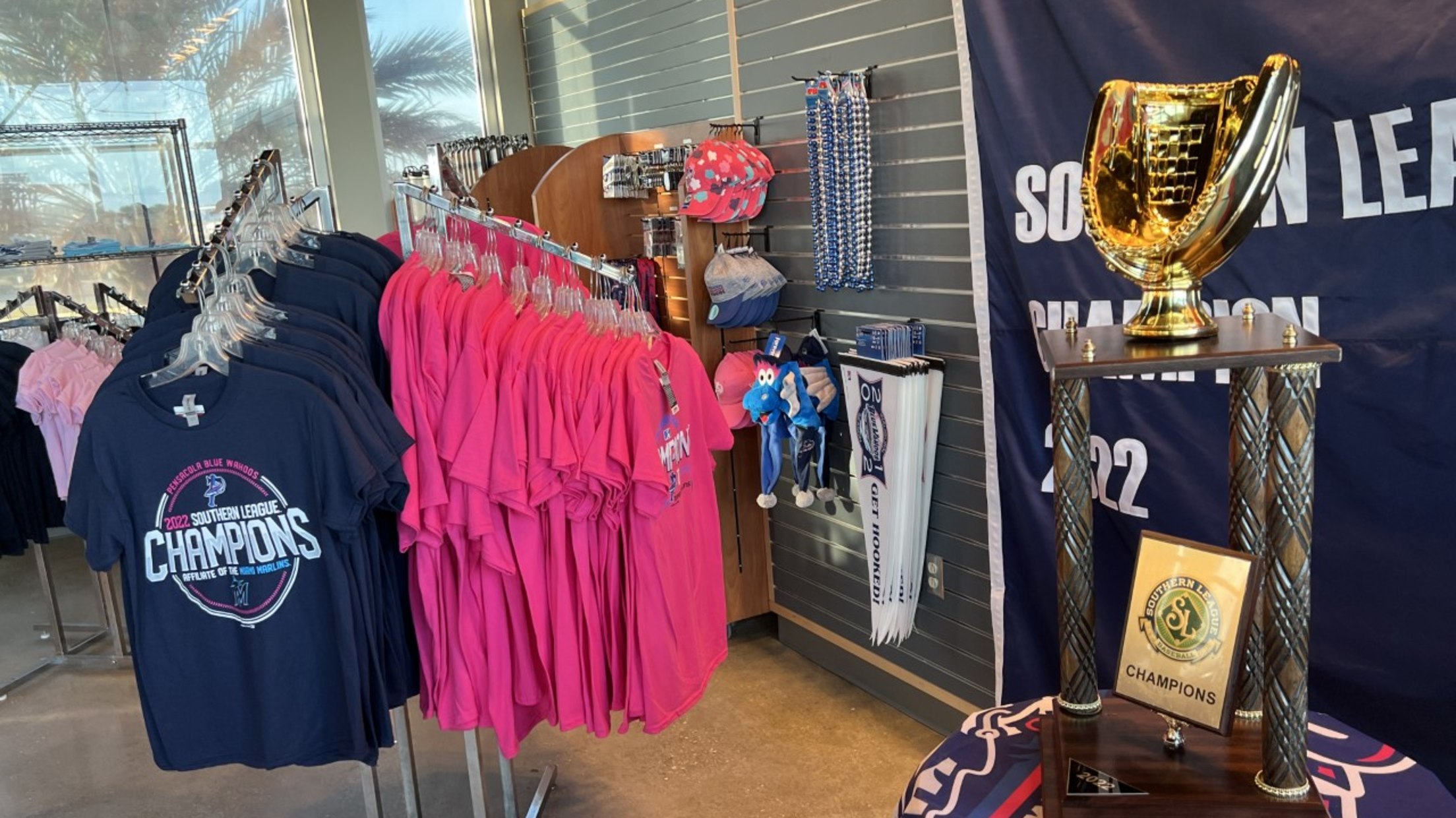 The Blue Wahoos will be part of the Black Friday sales craze. With their Bait & Tackle team store restocked, a variety of apparel, hats and other merchandise will have discounts beginning Friday at 9 a.m. when the store opens. The shop is located on second level concourse at Blue
Four Blue Wahoos Added To The Marlins 40-Man Roster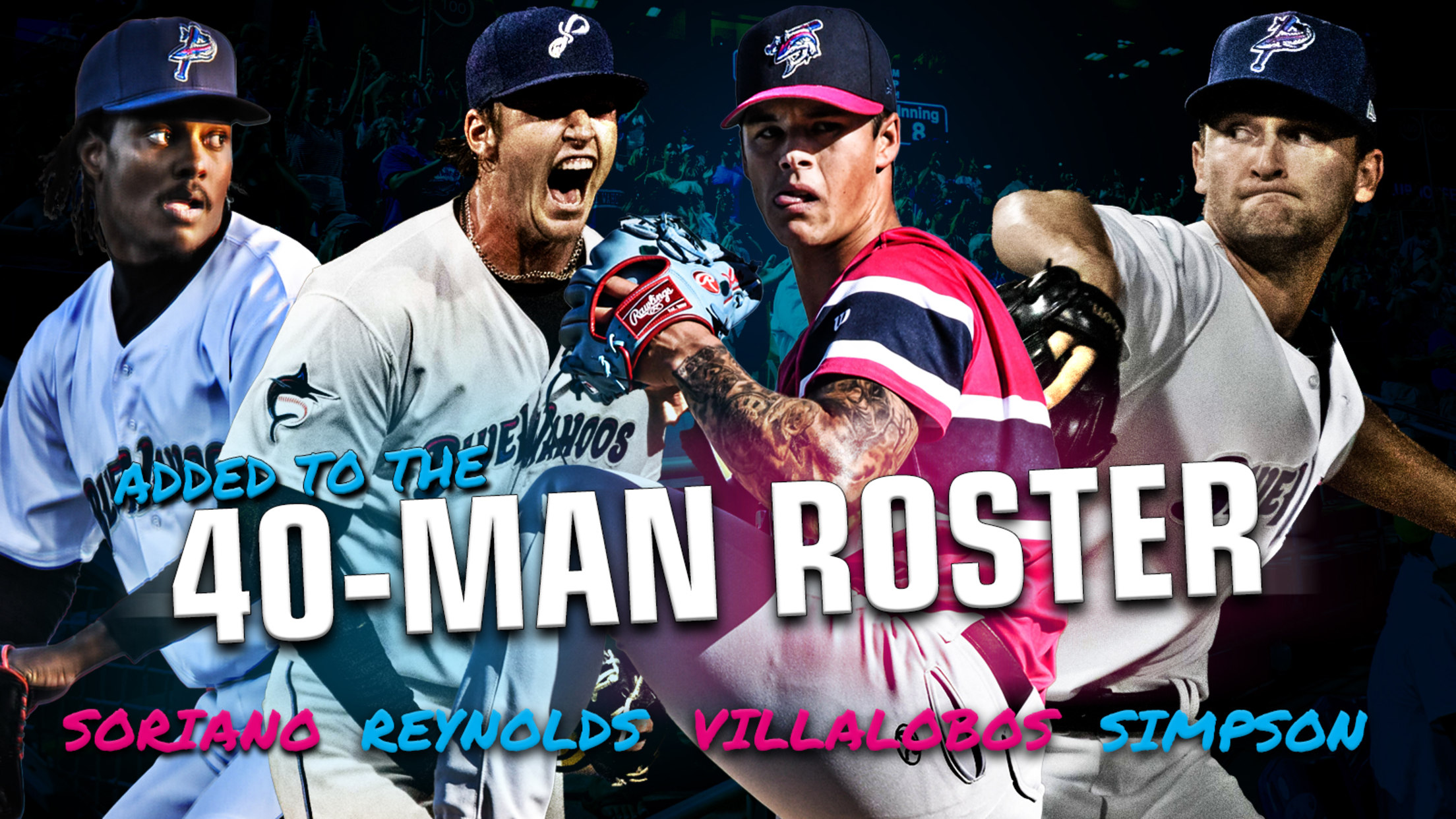 Four Marlins prospects who spent time in Pensacola in 2022 received good news leading up to Major League Baseball's 40-man roster deadline on Tuesday afternoon. Sean Reynolds, George Soriano, Eli Villalobos and Josh Simpson were added to Miami's 40-man roster in the days leading up to the deadline, protecting them
Blue Wahoos Hire Steve Brice As Executive Vice President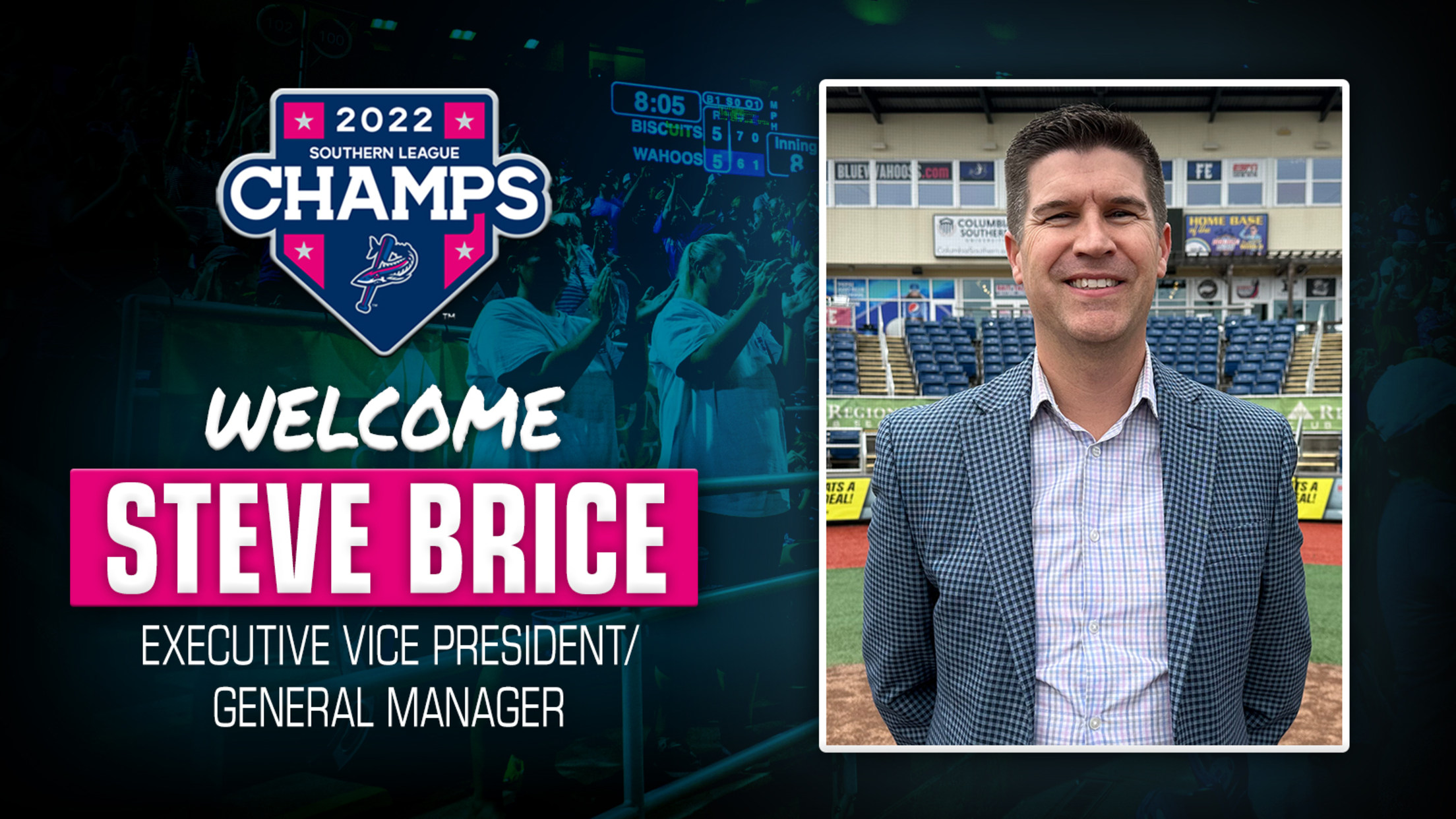 The Pensacola Blue Wahoos announced on Tuesday the hiring of Steve Brice as the organization's new Executive Vice President and General Manager. Brice brings with him 15 years of experience in the baseball industry, most recently serving as the director of corporate partnerships for the Southern League's Tennessee Smokies. In
Blue Wahoos To Host Two Education Day Games In 2023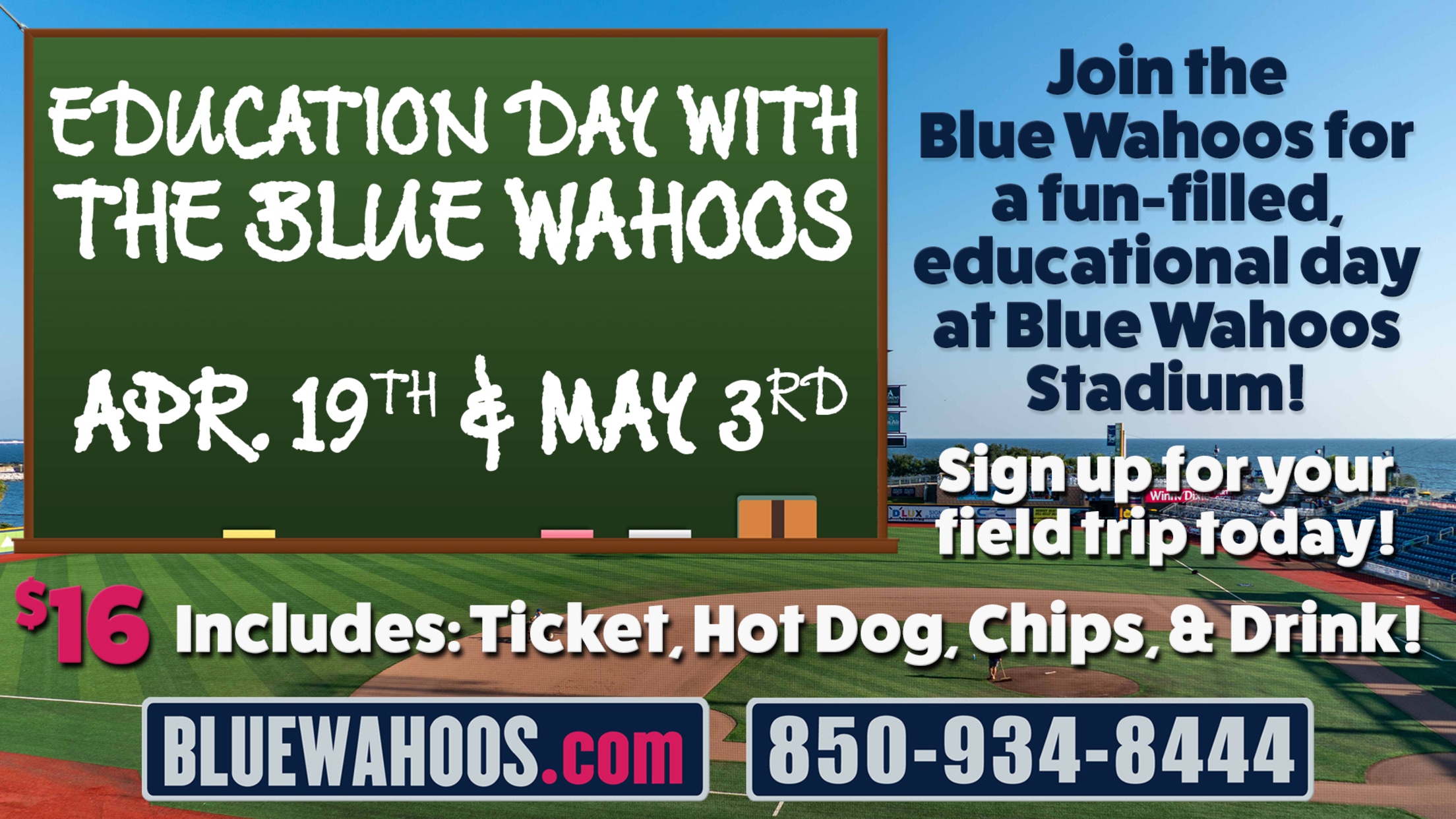 For the first time in franchise history, the Blue Wahoos will host a pair of morning Education Day games during the 2023 season, offering an educational day at the ballpark to local students from schools across the Panhandle. "We're very excited to pack Blue Wahoos Stadium with local students and
UWF Softball Team Has Memorable Experience With Team Outing At Blue Wahoos Stadium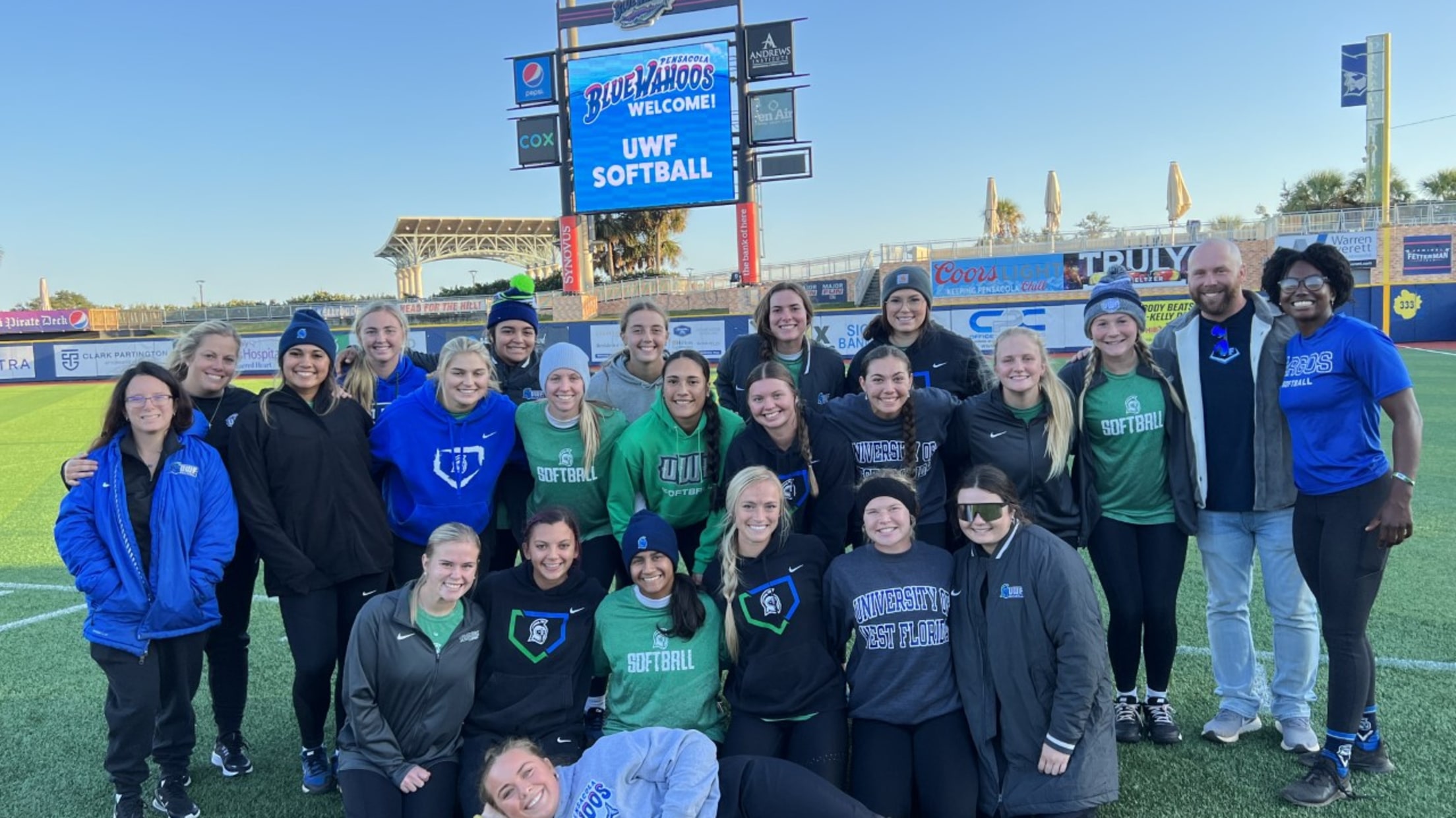 Kelsey Hodges was in right field, shagging fly balls at Blue Wahoos Stadium, when the University of West Florida softball player experienced a surreal moment. "I just kinda paused, looked around and thought, wow, I'm actually on this field," said Hodges, a Milton High graduate, who will be one of
Blue Wahoos 2023 Game Times Announced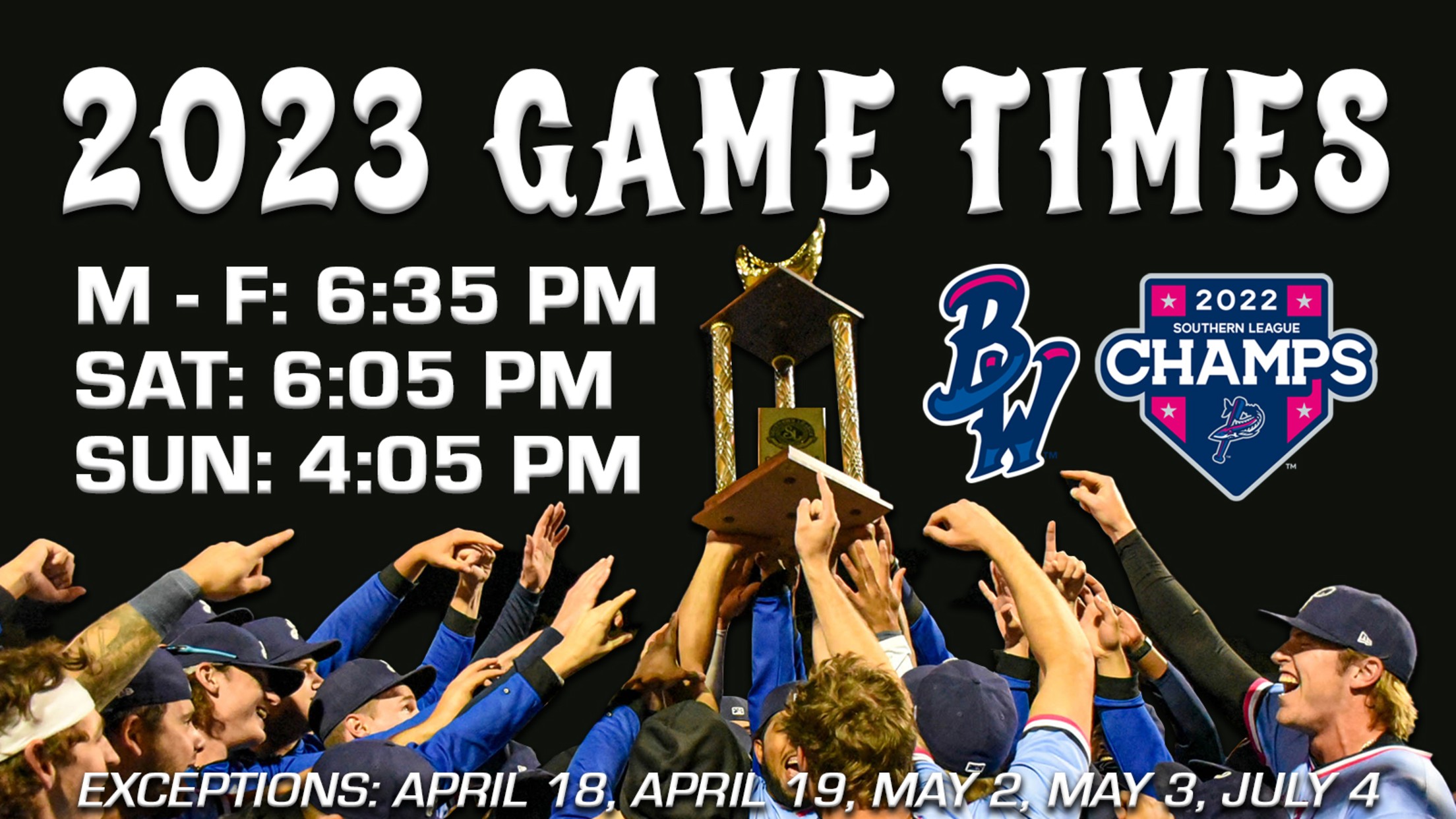 The Pensacola Blue Wahoos announced game times for the 2023 Minor League season at Blue Wahoos Stadium on Tuesday. Pensacola's title-defense season will bring back popular standard game times from previous years including 6:35 PM first pitches on Monday through Friday, 6:05 PM first pitches on Saturdays, and 4:05 PM
Pensacola's Marvel Defenders of the Diamond Logo Unveiled
On the eve of the Major League Baseball's Postseason, where baseball's heroes shine bright, Minor League Baseball™ (MiLB™) and Marvel Entertainment today began releasing the team logos designed by Marvel's legendary illustrators for the 96 teams participating in the "Marvel's Defenders of the Diamond" special event and content series. The
Troy Johnston Named To Southern League All-Star Team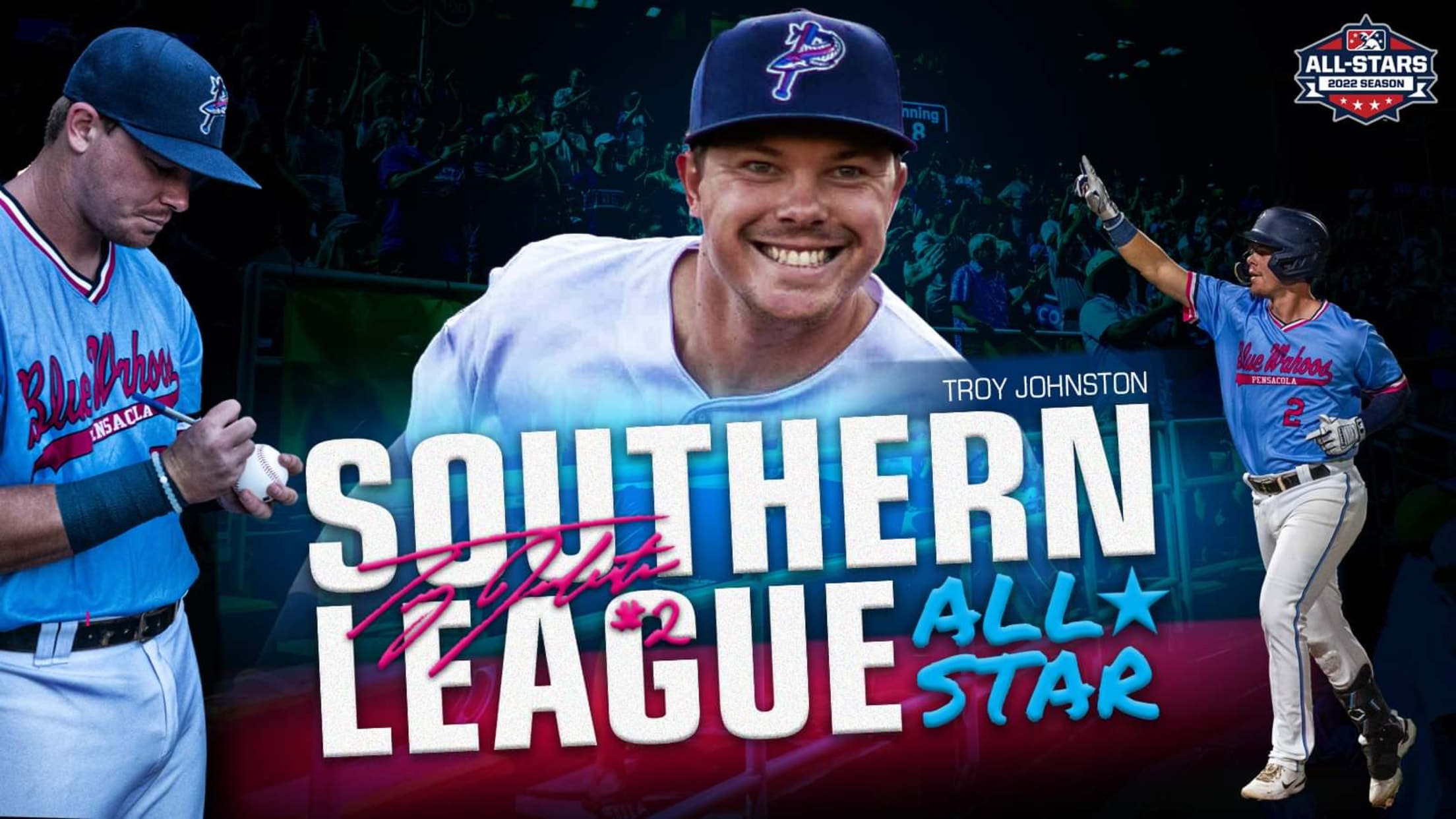 After a standout season in which he finished second in the circuit in batting average, former Blue Wahoos first baseman Troy Johnston was named a Southern League All-Star on Tuesday in an announcement by Minor League Baseball. Johnston, currently ranked Miami's #19 prospect by MLB Pipeline, made his Double-A debut
Wins Continue With Blue Wahoos As Front Office Staff Part Of Two Community Event Trophies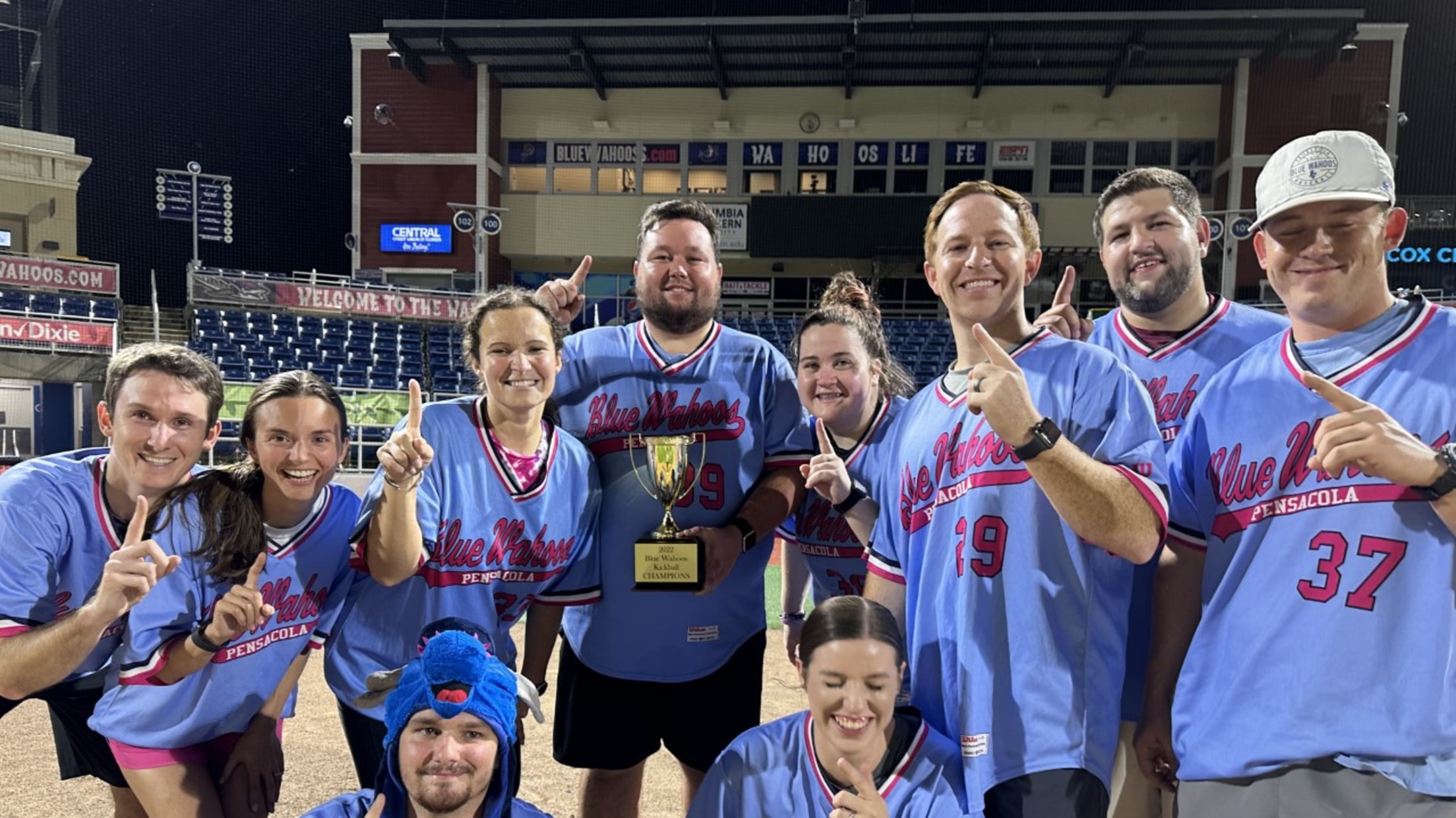 The off-season from baseball has still brought the Blue Wahoos more wins. With front-office staff comprising half the lineup, the team of SFOC won the Blue Wahoos Co-Ed Fall Kickball League, which concluded this week at Blue Wahoos Stadium. The SFOC team represented the Studer Family of Companies and included
Elementary For Our Dear Watson As Blue Wahoos Beloved Pup 'Graduates' First Training Stage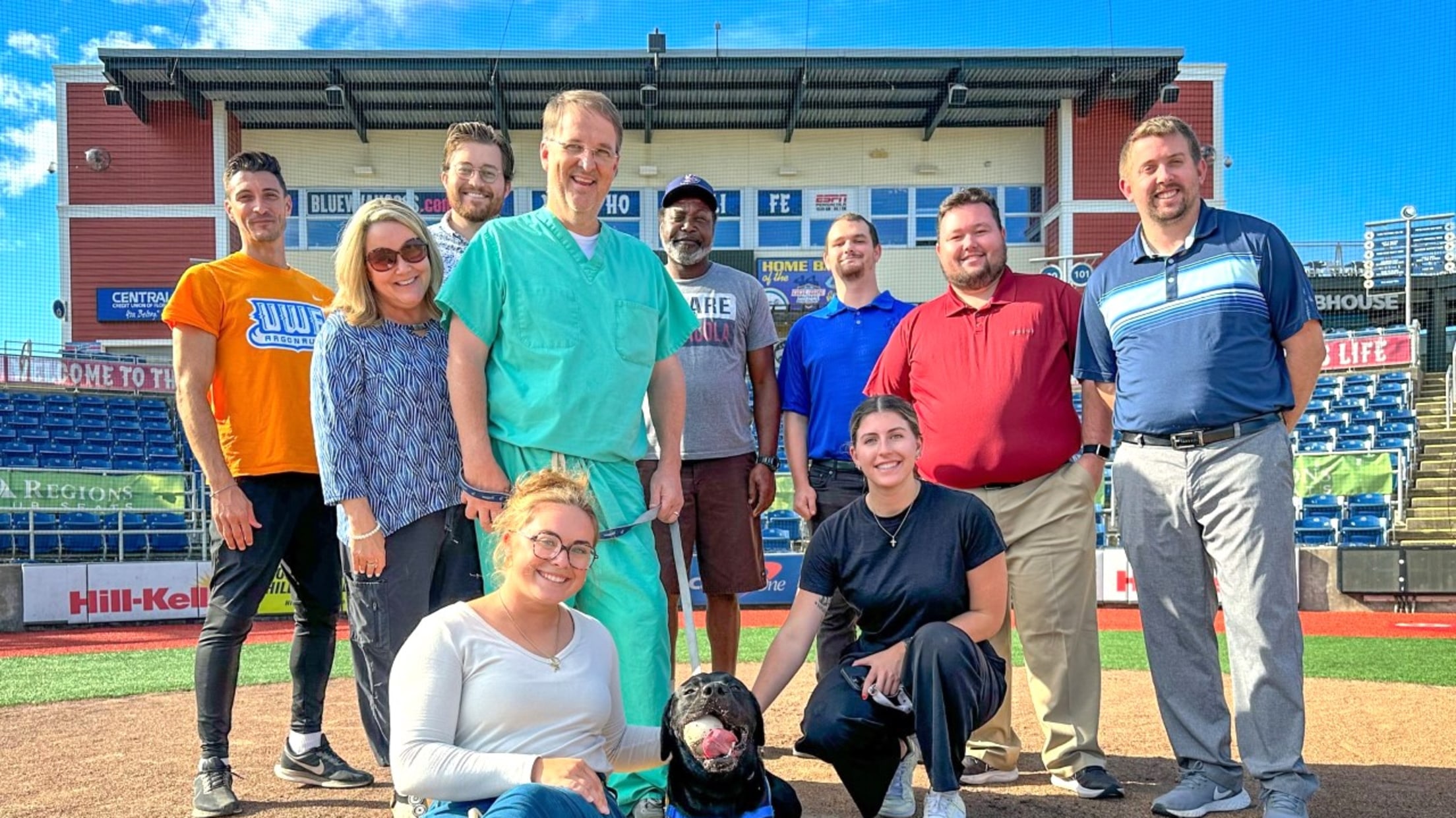 Bring on the pomp and circumstance. Watson is now a graduate. Yes, the Blue Wahoos' beloved, 18-month-old, service-dog-in-training, walked across a stage Friday at the Judah Church in Orlando to commemorate the pup's completion of a first-stage of preparation to become a service dog companion. It was a ceremony tinged
10 Moments that Defined Pensacola's 2022 Championship Season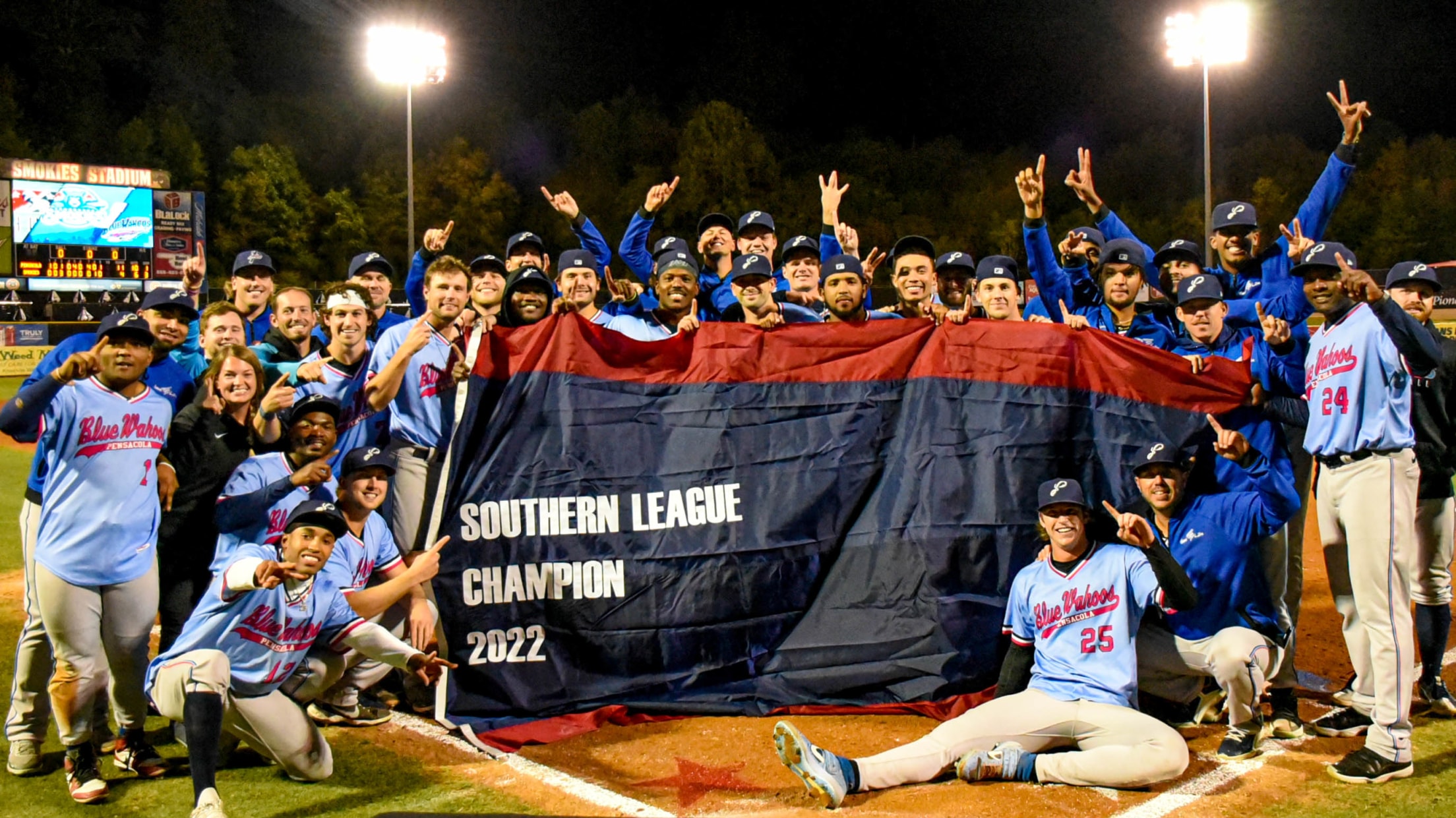 The 2022 Pensacola Blue Wahoos season was filled with unforgettable moments, culminating in the second Southern League Championship in franchise history. Here, in chronological order, are 10 moments that defined Pensacola's title-winning campaign.
Blue Wahoos' Kevin Saucier, Part Of Phillies' 1980 Championship, Delivers WS Tickets To Family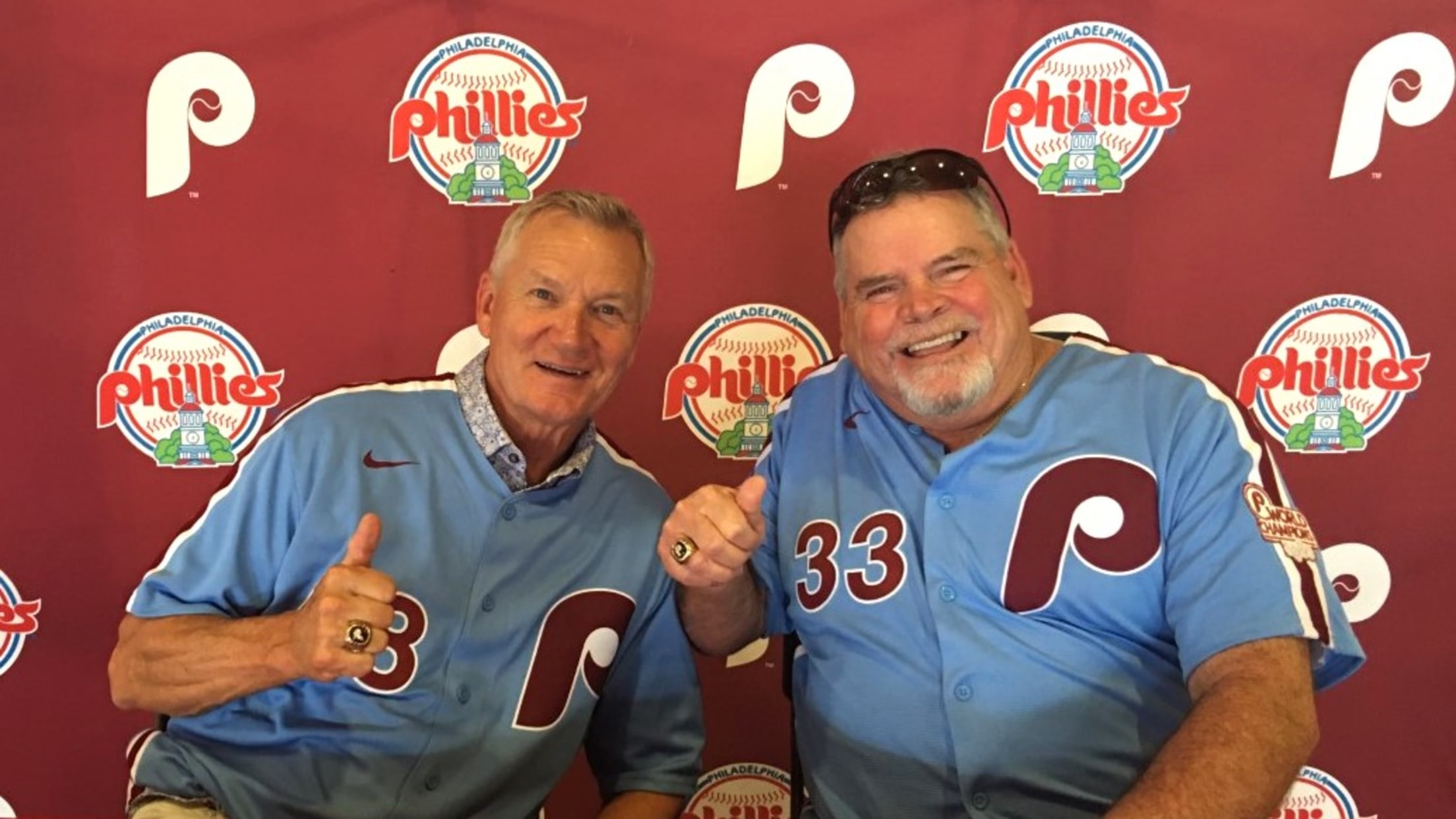 While in Philadelphia in early August for a reunion of the Philadelphia Phillies 1980 World Series championship team, Pensacola's Kevin Saucier later learned of the impact. "Bryce Harper mentioned in one of the interviews before the World Series how seeing us up there, on that field, inspired their team," said
Blue Wahoos Announce Off-Season Events Schedule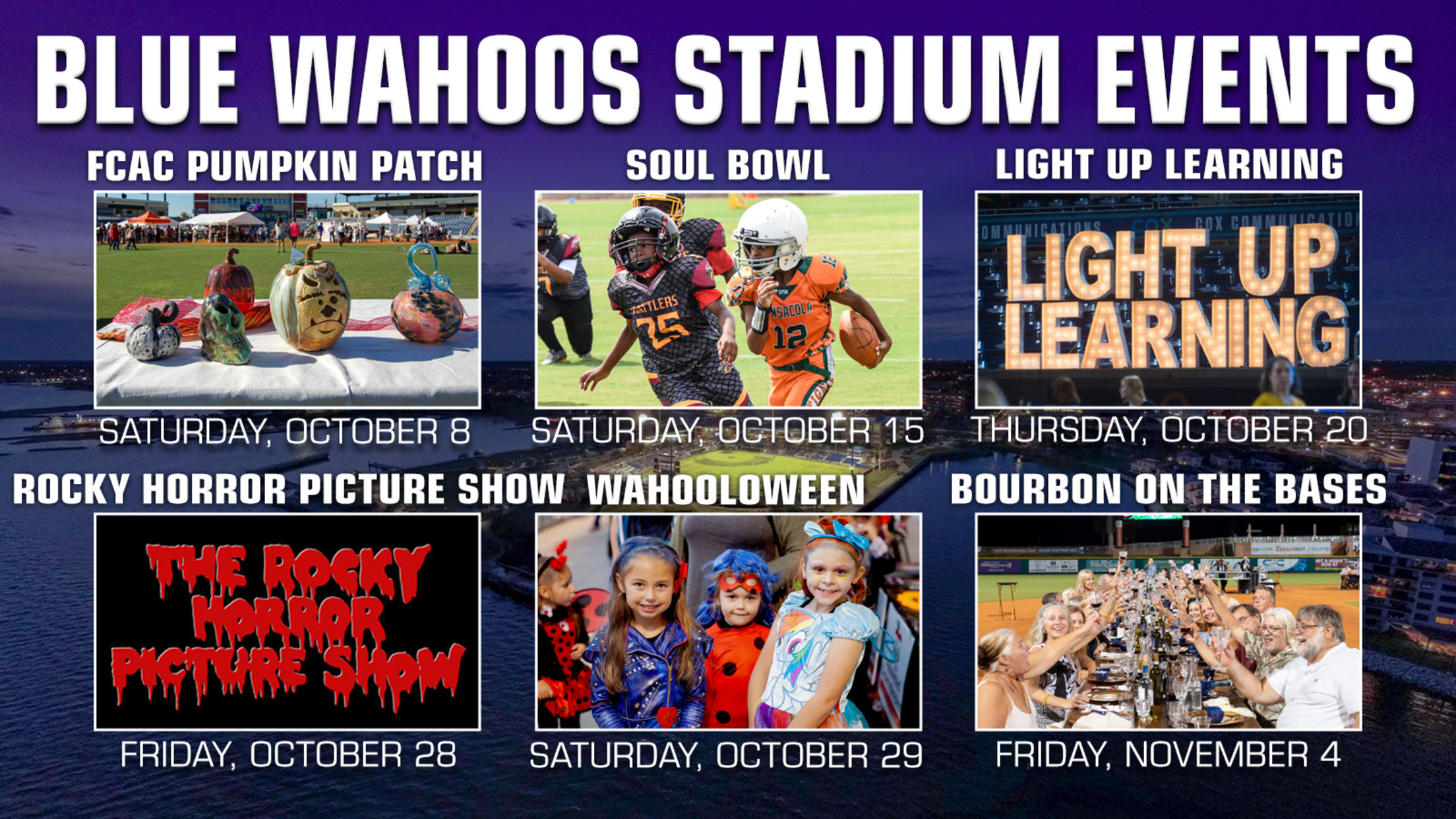 Even after the Minor League season concludes, Blue Wahoos Stadium will continue to be a busy community gathering place this fall. The Blue Wahoos have announced a series of family-fun events at the downtown ballpark scheduled for this fall. The 16th annual First City Art Center Pumpkin Patch will again
Area Native Buck Showalter Provides Further Pride With MLB Manager Of Year Award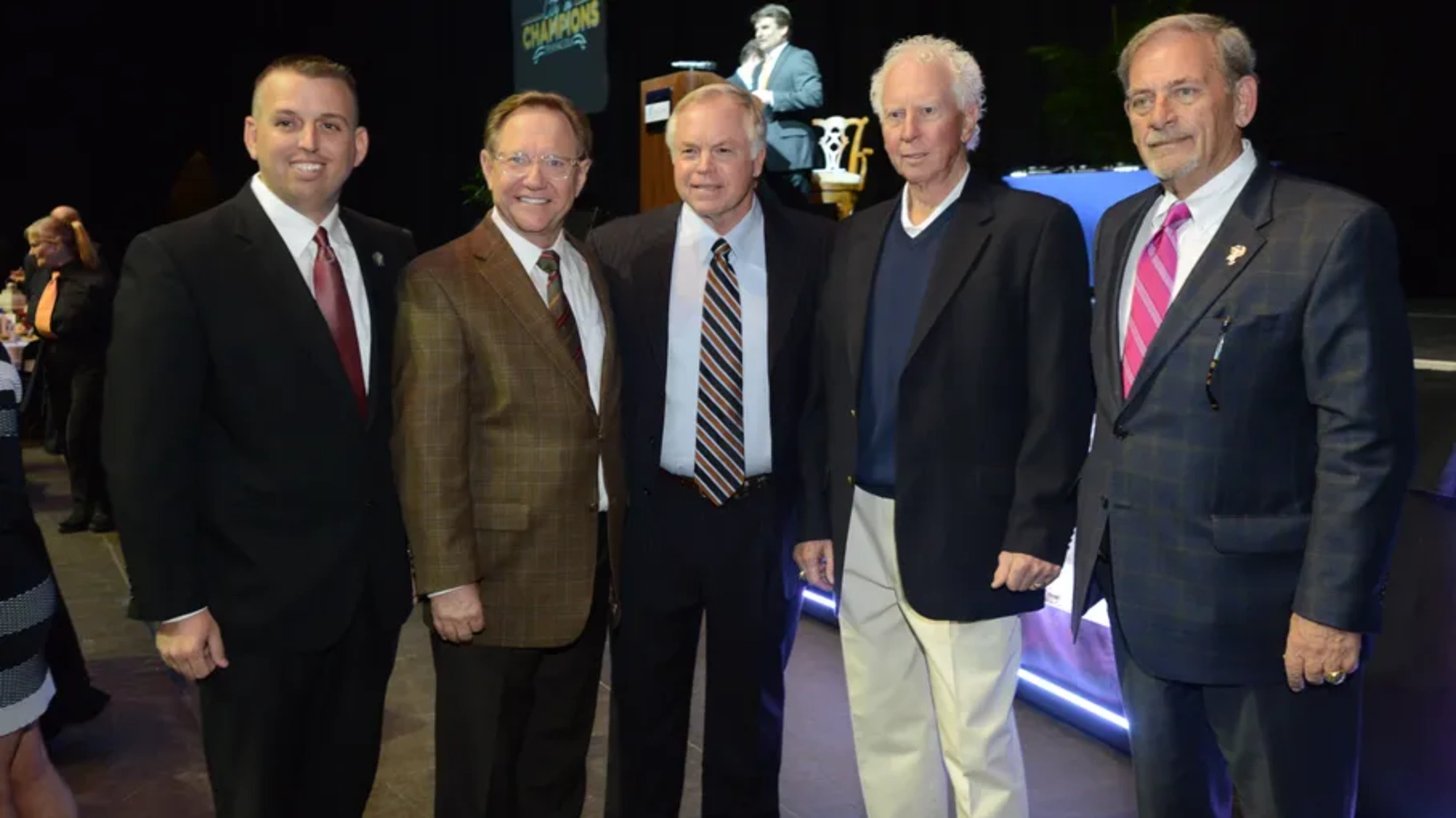 While honored seven years ago in Pensacola at an event celebrating the community's baseball legacy, Buck Showalter expressed humility and pride for his area roots. "I am lot more proud of y'all, than you are of me, trust me," Showalter said that night at the Pensacola Bay Center during the
Pensacola Blue Wahoos Announce 2023 Season Schedule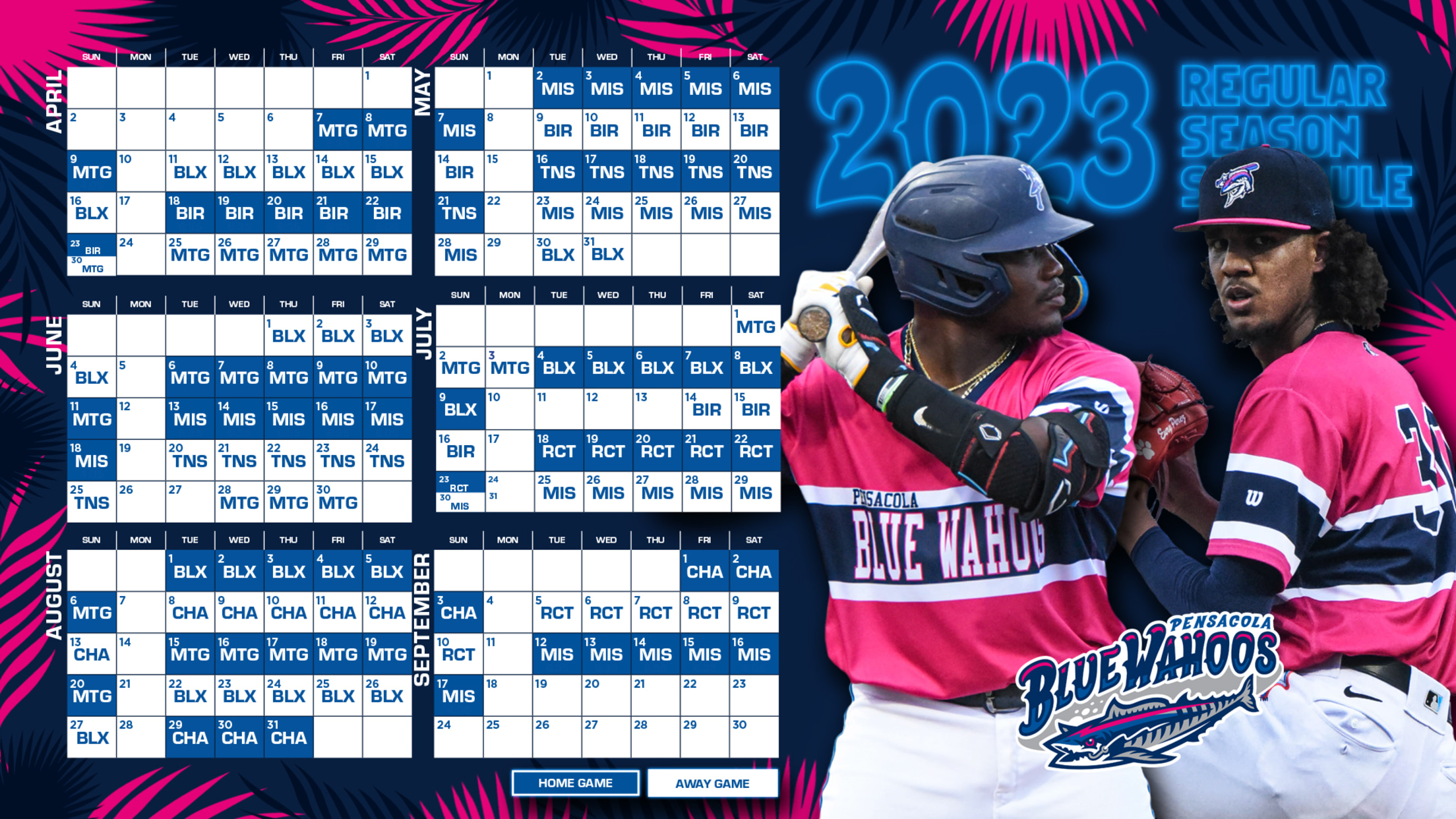 The Pensacola Blue Wahoos released their 2023 season schedule on Tuesday, complete with home and away dates for the full upcoming 138-game Double-A season. Entering their second decade in downtown Pensacola, the Blue Wahoos will play 69 regular season games at Blue Wahoos Stadium in 2023 across 12 homestands. "As
AL Batting Champ Luis Arraez Leads Former Blue Wahoos' Best Of 2022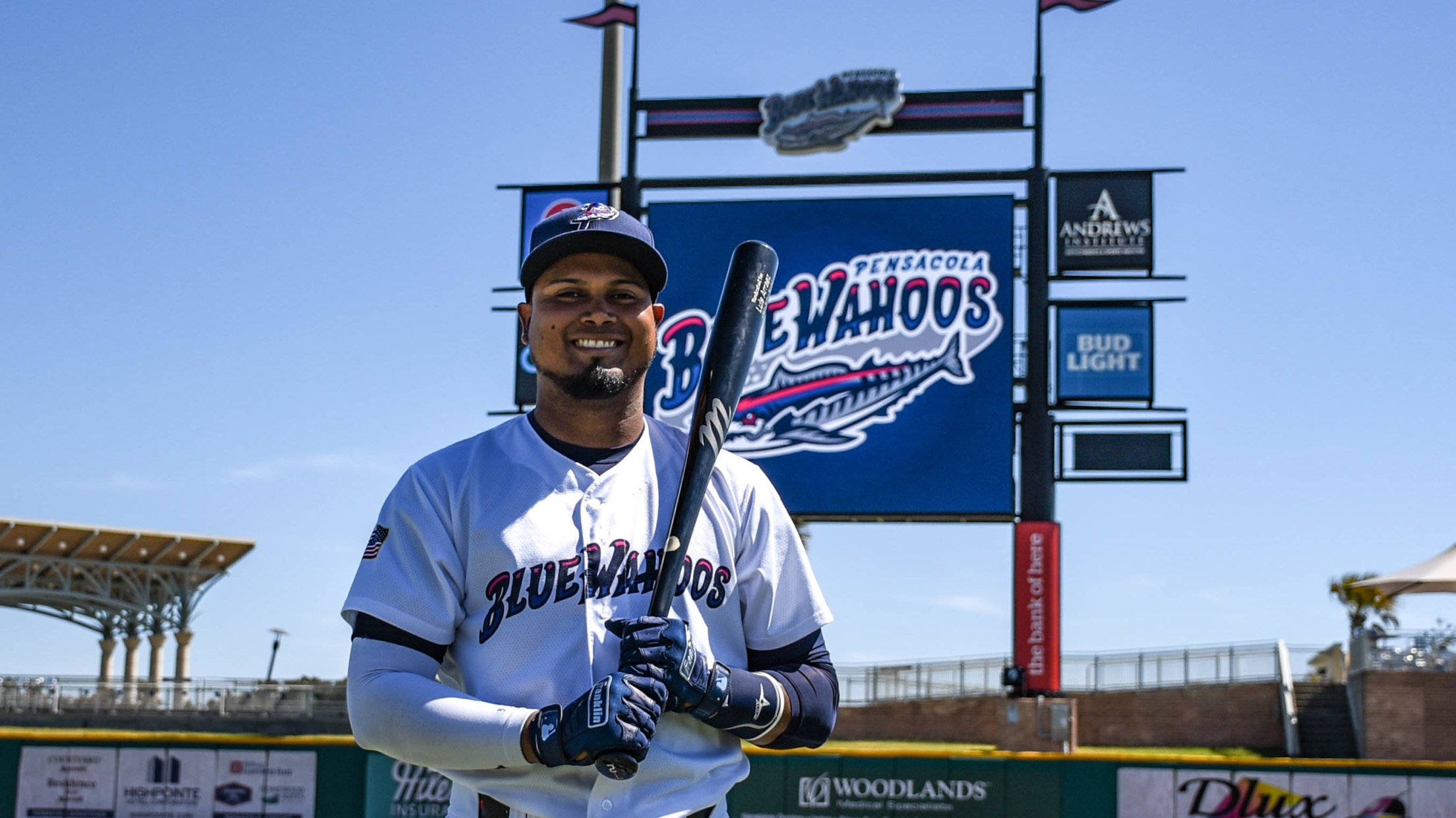 On a mid-May day in 2019, shortly before midnight, Luis Arraez placed a call to Pensacola to relay a life-changing experience. He informed then-Blue Wahoos manager Ramon Borrego, a fellow countryman from Venezuela and mentor to Arraez, that he was called up to join the Minnesota Twins. Arraez would make
Time Change: Wahooloween To Begin At 2:00 PM Saturday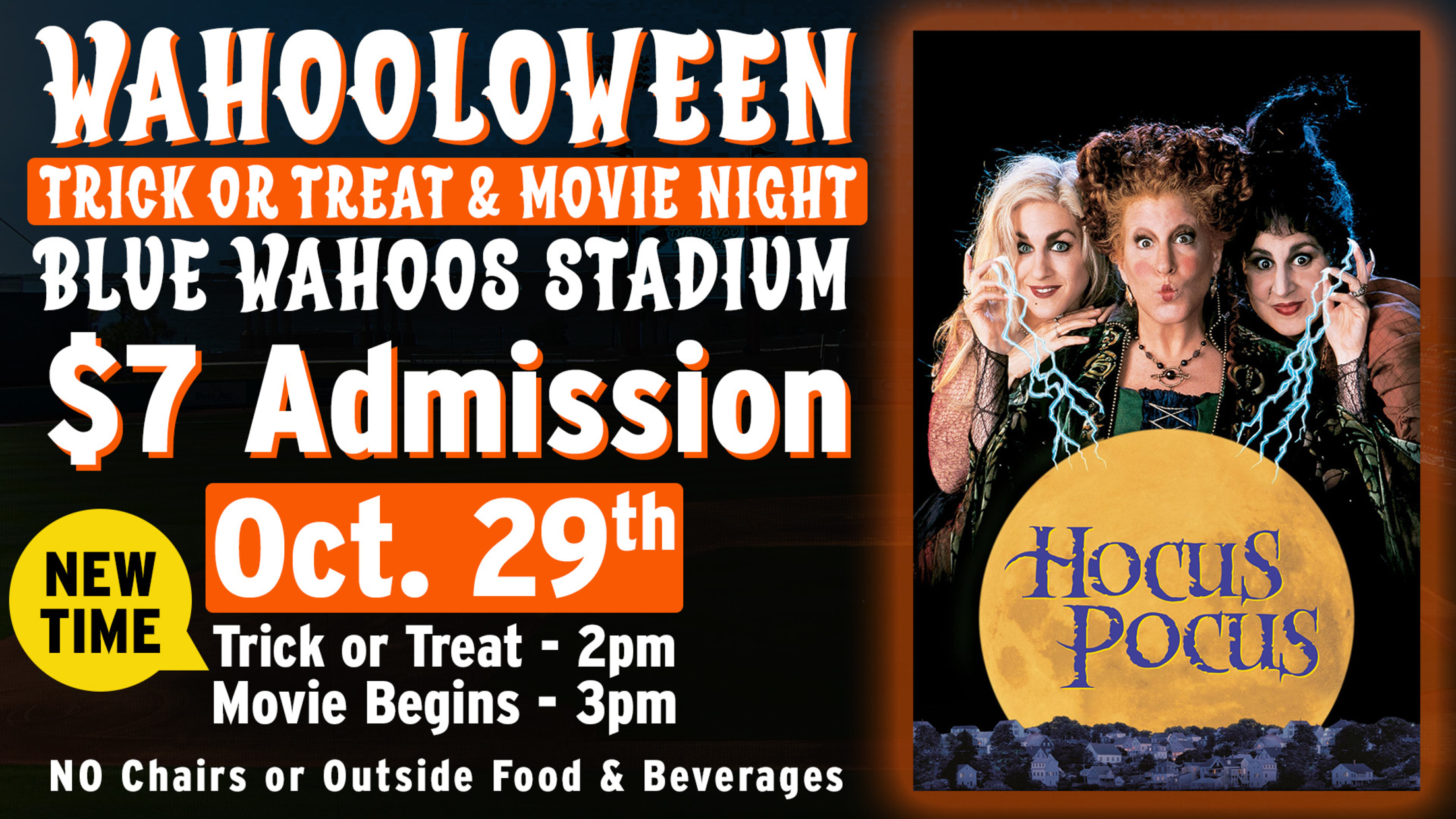 Due to the likelihood of rain on Saturday evening, Wahooloween at Blue Wahoos Stadium will begin at 2:00 PM on Saturday, October 29. "Wahooloween is one of our favorite annual community events, bringing families from across the Panhandle for a fun and friendly evening of trick-or-treating and a film at
Back To Back 'Spooky' Events At Blue Wahoos Stadium Caps Busy Octoberfest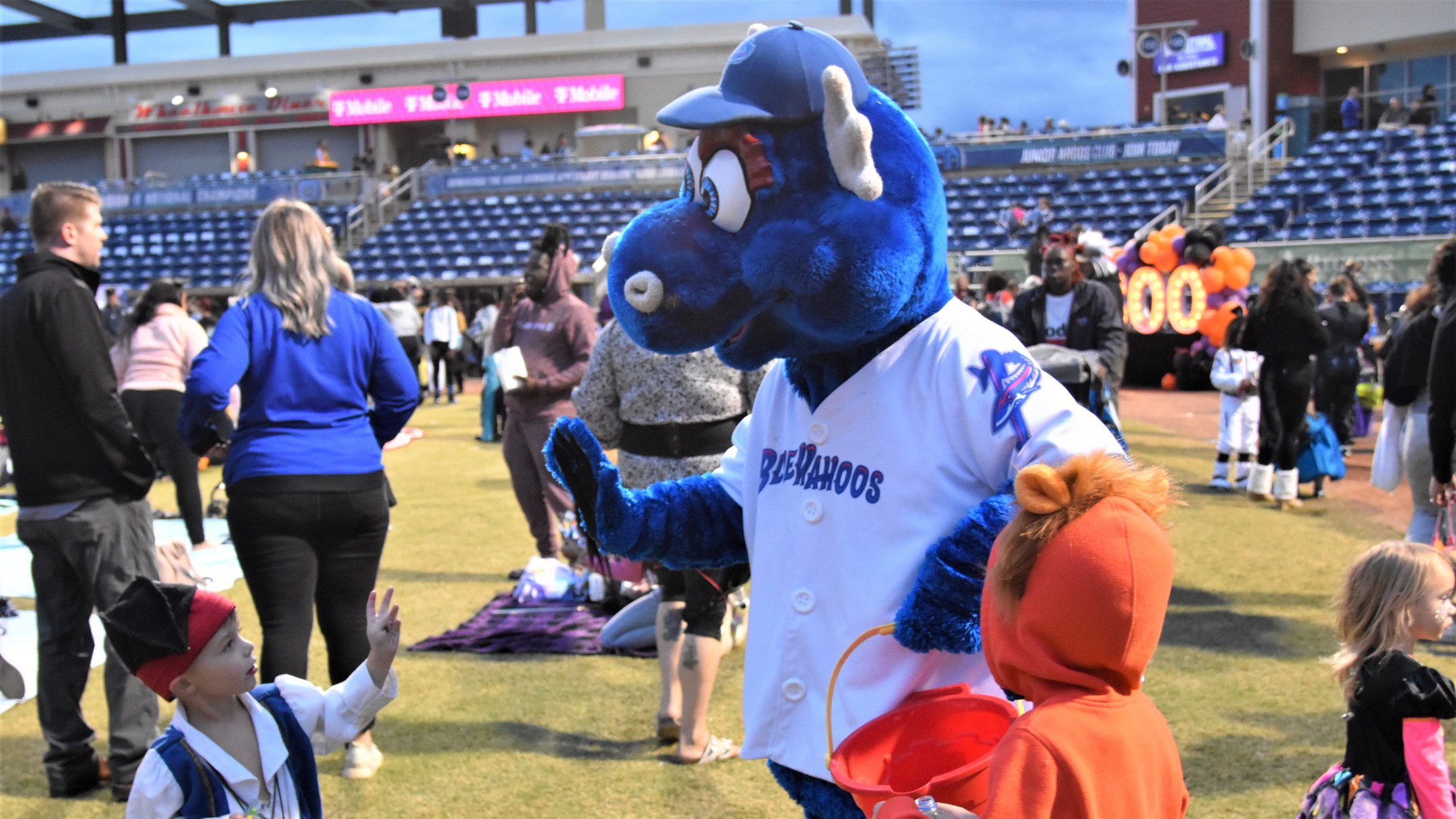 The Blue Wahoos completed a championship baseball season nearly a month ago. The stadium has stayed busy ever since. A combination of public and private events has created a unique version of "Octoberfest" at Blue Wahoos Stadium, hightlighted by a pair of Halloween-theme events on Friday and Saturday at the
Celebrate Halloween At The Ballpark Friday And Saturday!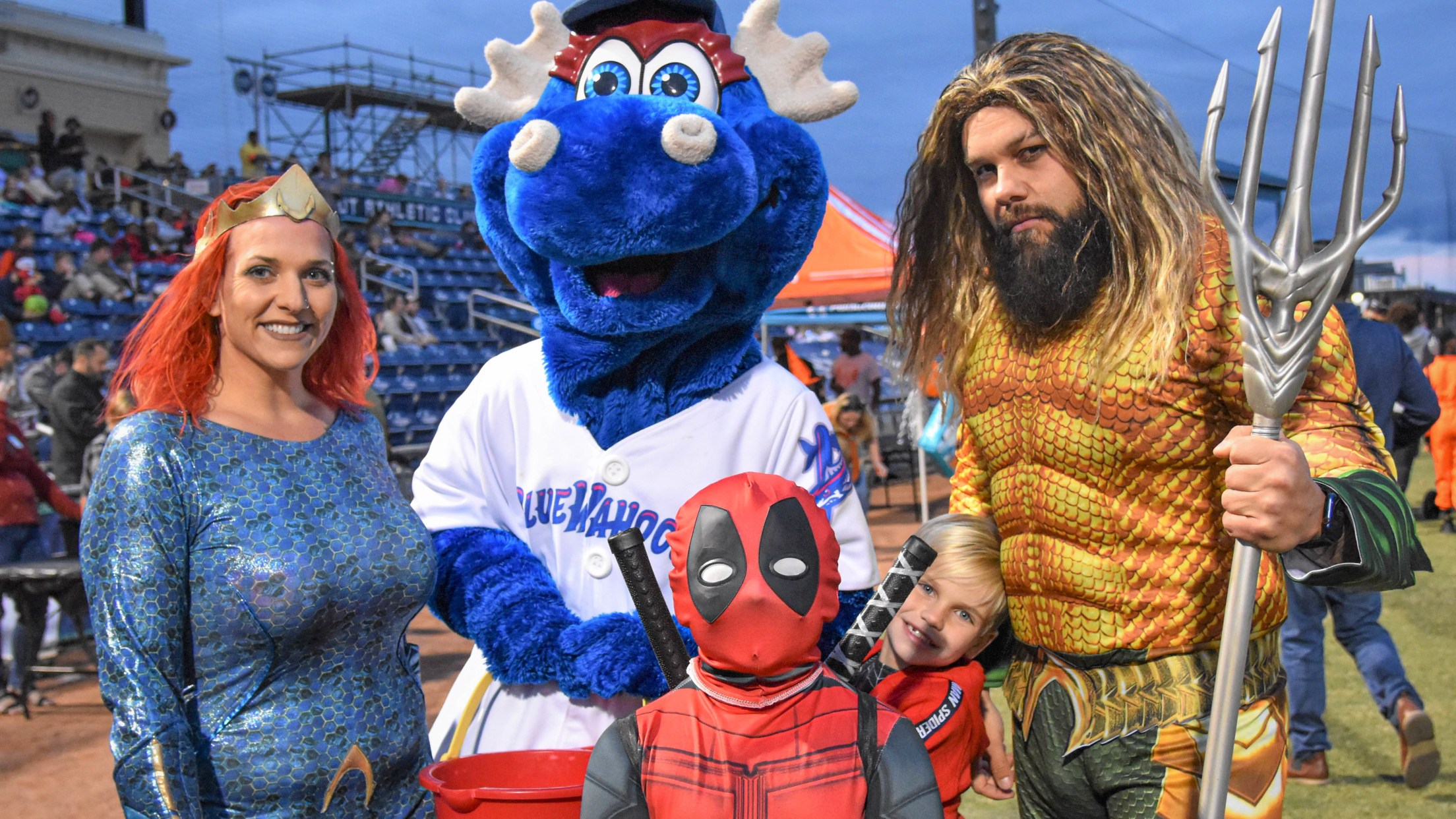 Blue Wahoos Stadium will host a pair of Halloween events during the upcoming weekend beginning with a showing of The Rocky Horror Picture Show on Friday, October 28 followed by the return of the annual Wahooloween celebration at the ballpark on Saturday, October 29. Guests ages 18+ can experience The
Blue Wahoos In Focus: Team Photographers Share Their Favorite Moments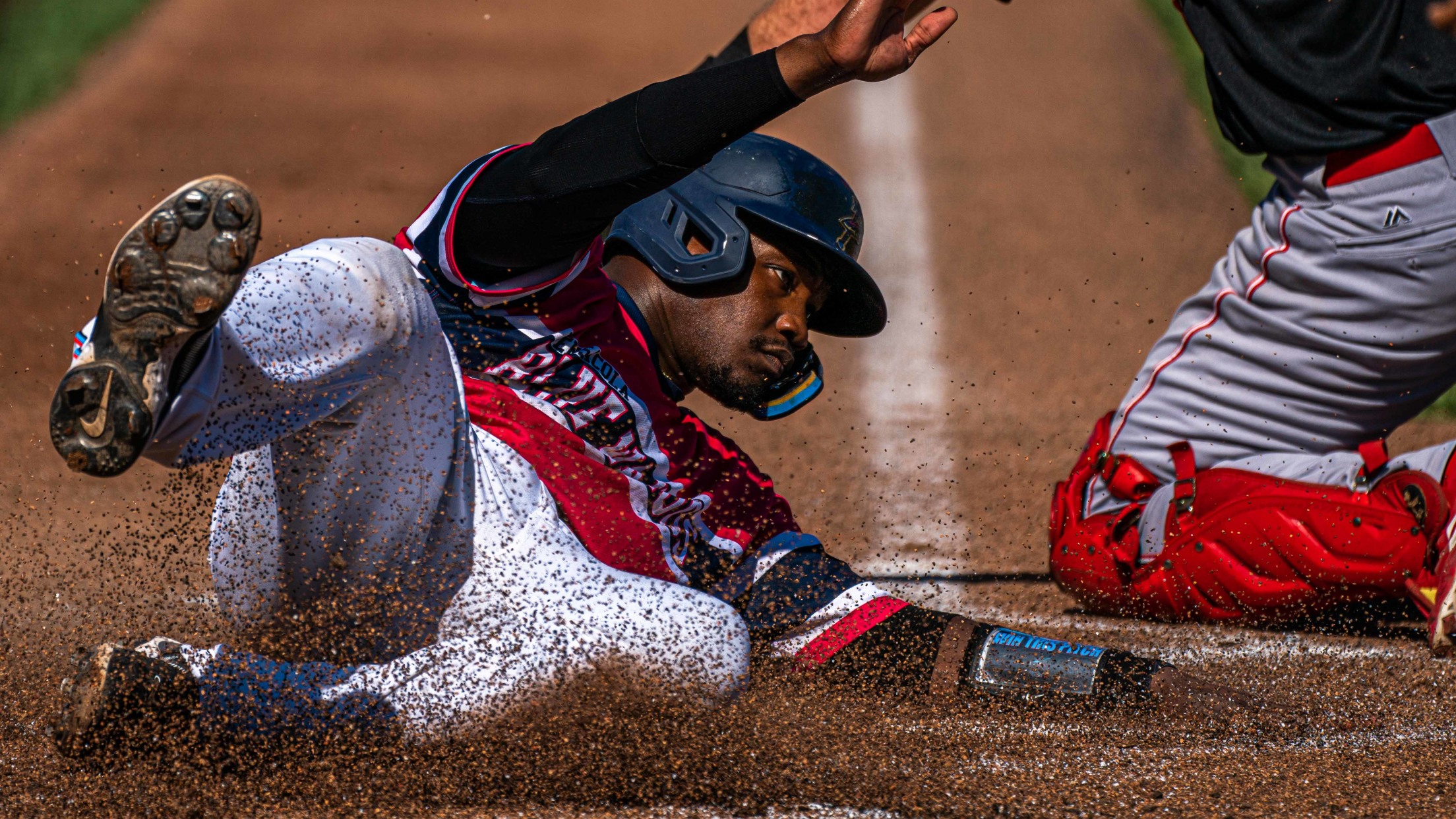 Following the Blue Wahoos championship series, Pensacola's photography team sat down and picked out their favorite photos from the 2022 season. Check out their favorite shots and moments below!
The Champions! Blue Wahoos Roll To First Southern League Outright Title In 10th Anniversary Season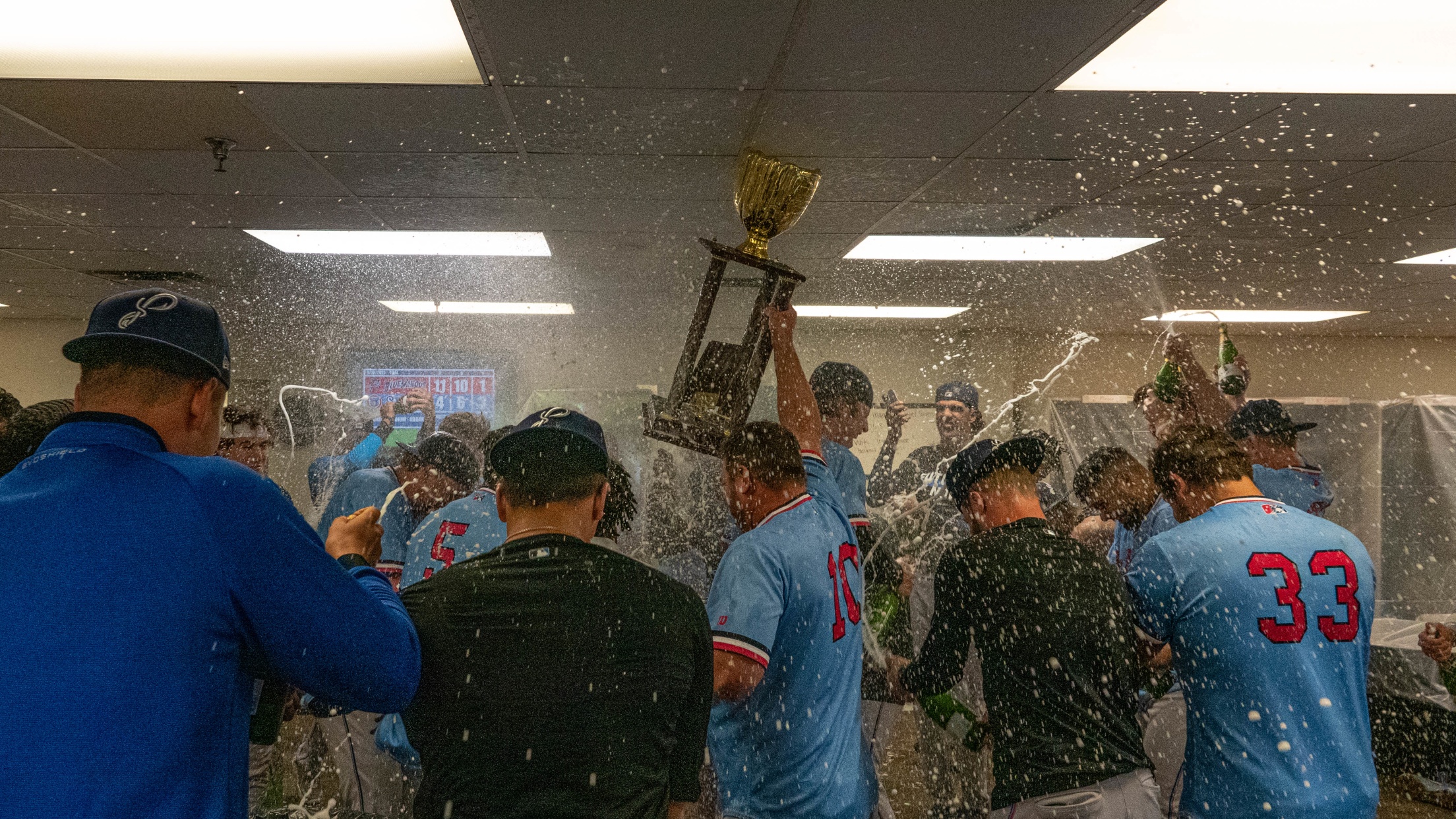 The Blue Wahoos applied a shining, championship bow Wednesday night on their special 10th anniversary season. Exhibiting the resiliency that carried them to this point, the Blue Wahoos got a fifth inning, go-ahead grand slam, from infielder Cobie Fletcher-Vance to turn the game, then rode the strength of their pitching