Former Blue Wahoos Part Of MLB's Grand Stage On Opening Day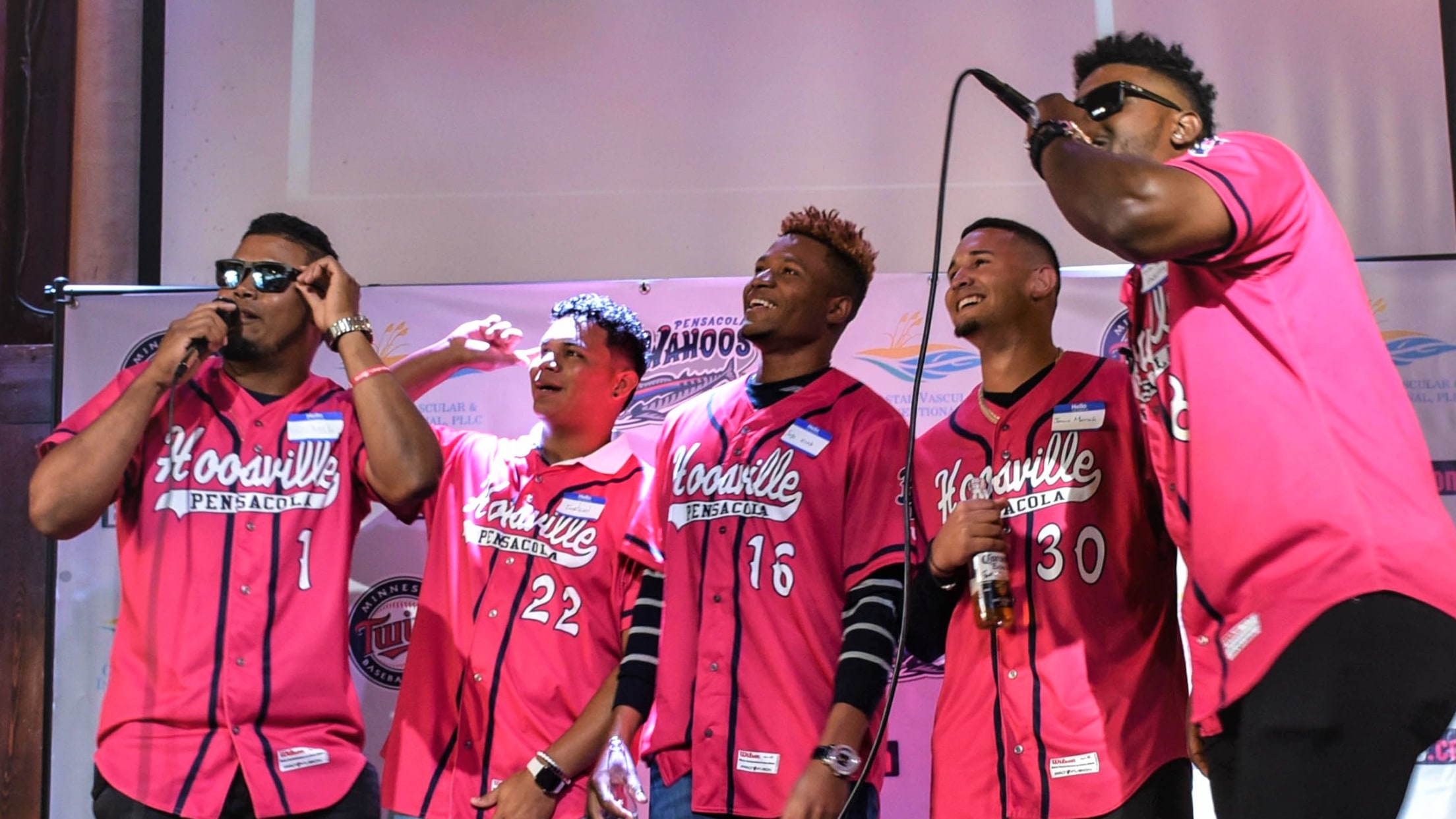 The Blue Wahoos original affiliation with the Cincinnati Reds, which ended in 2018, has continued its impact five years later. There were 31 former Blue Wahoos players, including 14 who played in Pensacola as Reds' prospects, on the Opening Day rosters Thursday among Major League teams in the season-opening games
Blue Wahoos To Host State Ranked Prep Baseball Teams In Showcase Games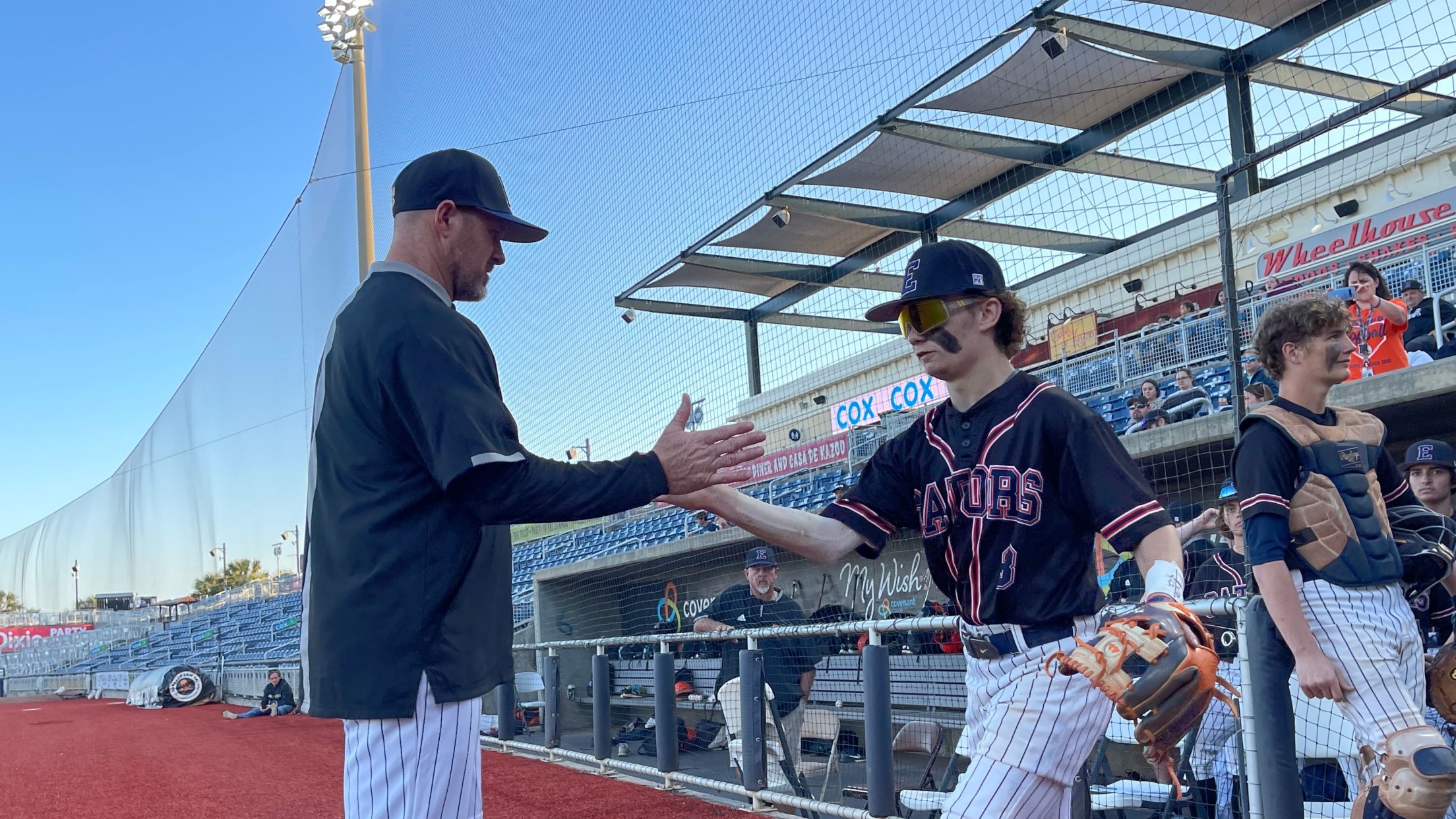 One baseball showcase ended Thursday (March 23) at Blue Wahoos Stadium. Hours later, another one began. After the final day of the Studer's Blue Wahoos Challenge collegiate event ended early Thursday afternoon with Wisconsin-Whitewater playing Hendrix College of Conway, Arkansas, some of the top high school teams in Northwest Florida
Bremer Joins Marlins Spring Training Broadcasts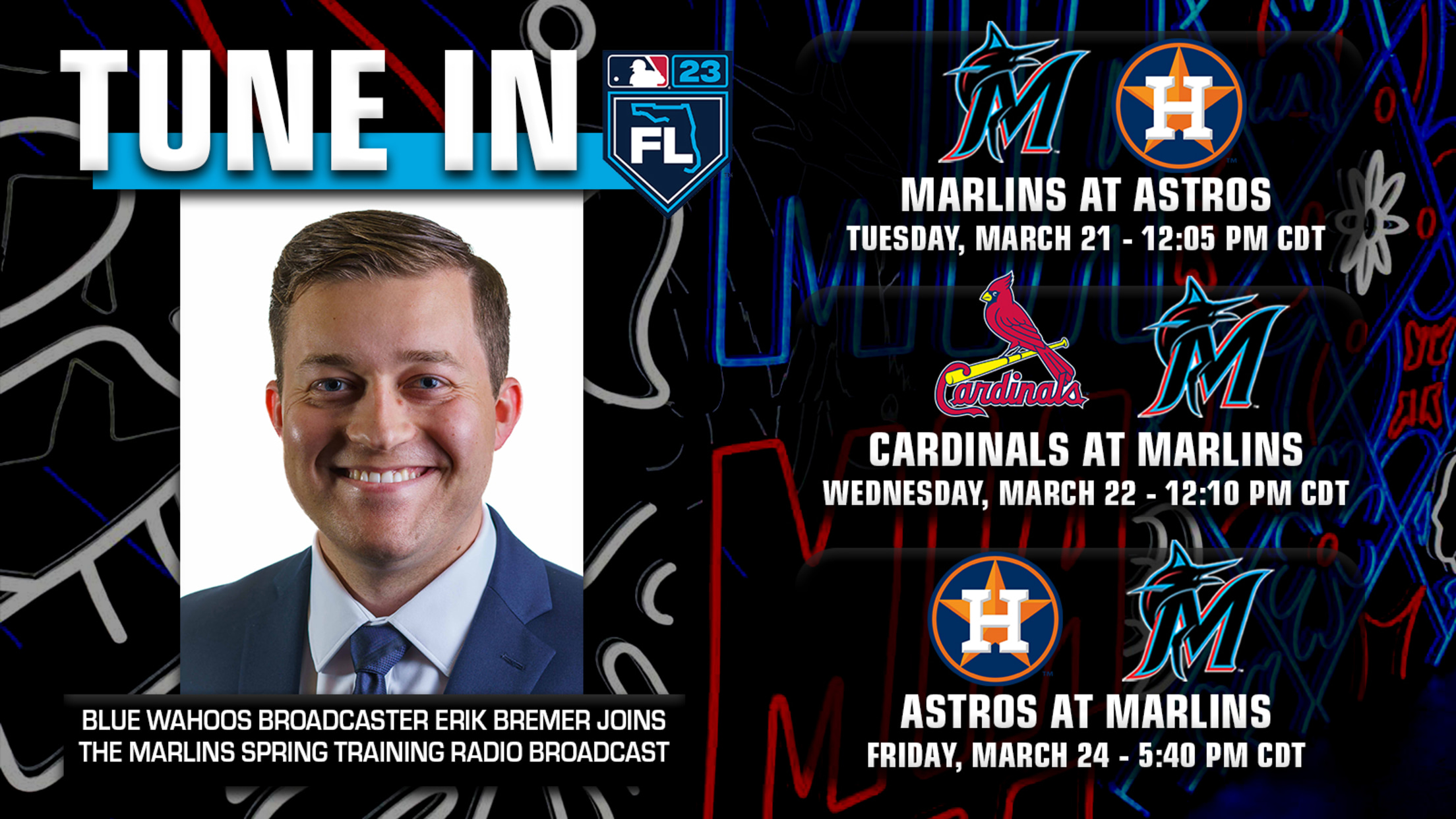 PENSACOLA, Fla. -- Pensacola Blue Wahoos broadcaster Erik Bremer will broadcast three Spring Training games on the Miami Marlins Radio Network this week as the Blue Wahoos and Marlins prepare for the 2023 season. Bremer, 27, will join Marlins radio play-by-play voice Kyle Sielaff for the following games on marlins.com,
Nine Days, 28 Games Equates Into Big Impact With Studer's Blue Wahoos Challenge Event At Ballpark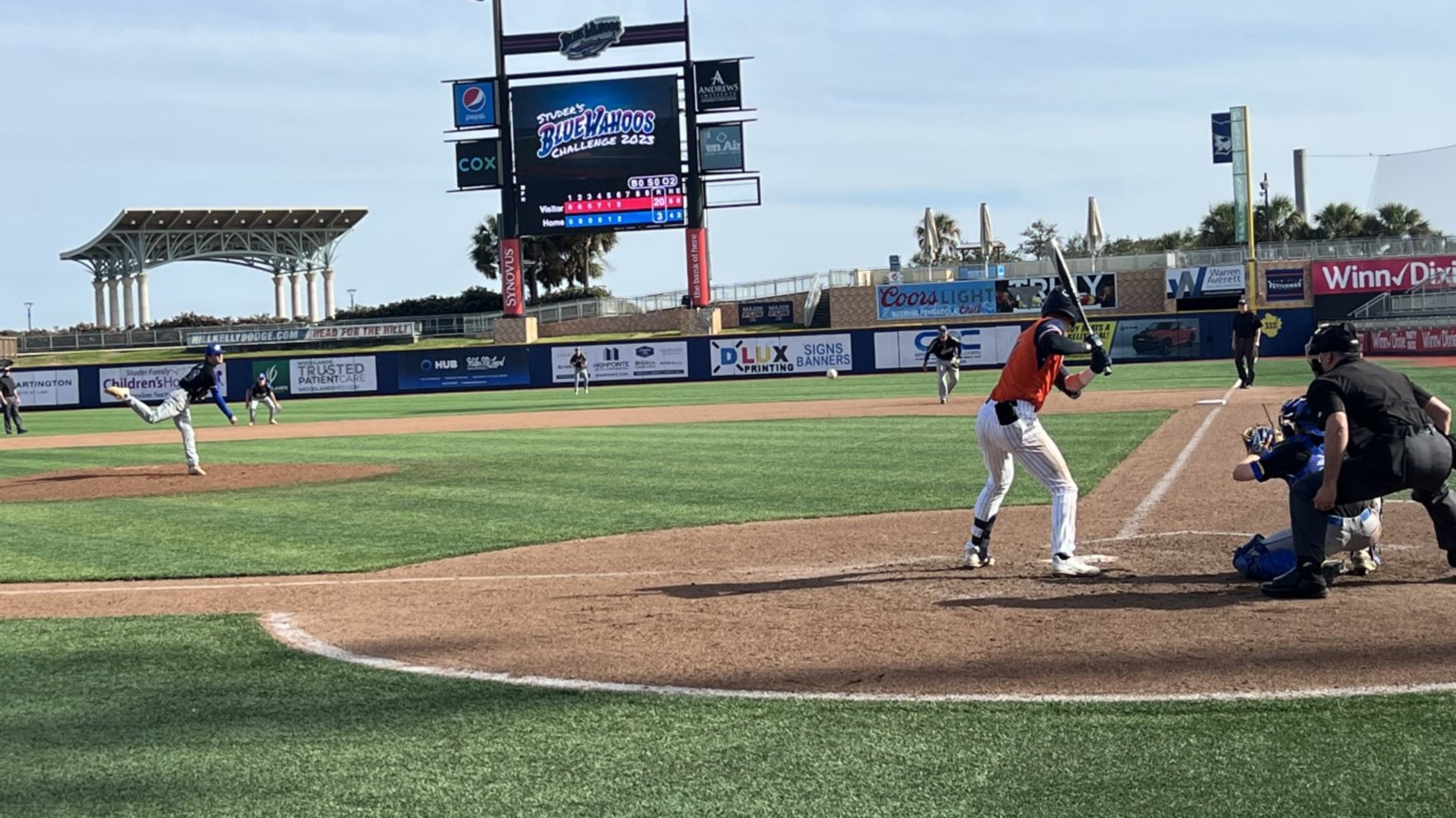 The first stop for the Carroll University baseball team, after traveling by plane from Waukesha, Wisconsin, was the nearest supermarket to the team's Pensacola hotel. Players have got to eat, of course. Head coach Stein Rear stacked five shopping carts to the brim and now faced a dilemma. "I know
Former Blue Wahoos Intern, Trainee Fast Tracks In Sports Business World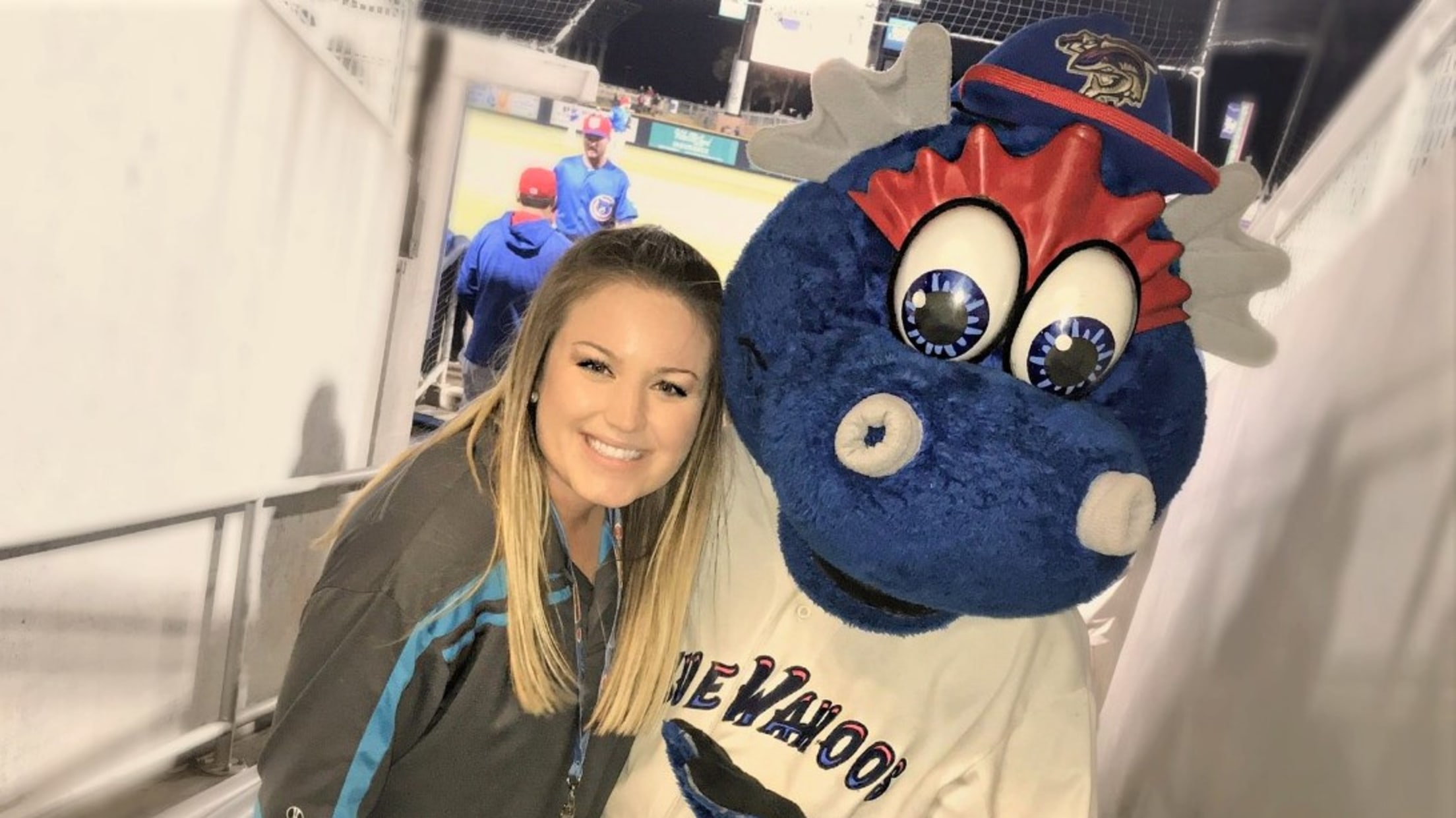 During her role as a Blue Wahoos promotions trainee while a student at the University of West Florida, Casey Hutson had an unforgettable moment that launched her career. Helping to produce a between-innings contest for sponsor Whataburger had her gaze into the capacity crowd that night. The scene furthered her
Blue Wahoos Share In Pensacola's Mourning The Loss Of Lewis Bear Jr.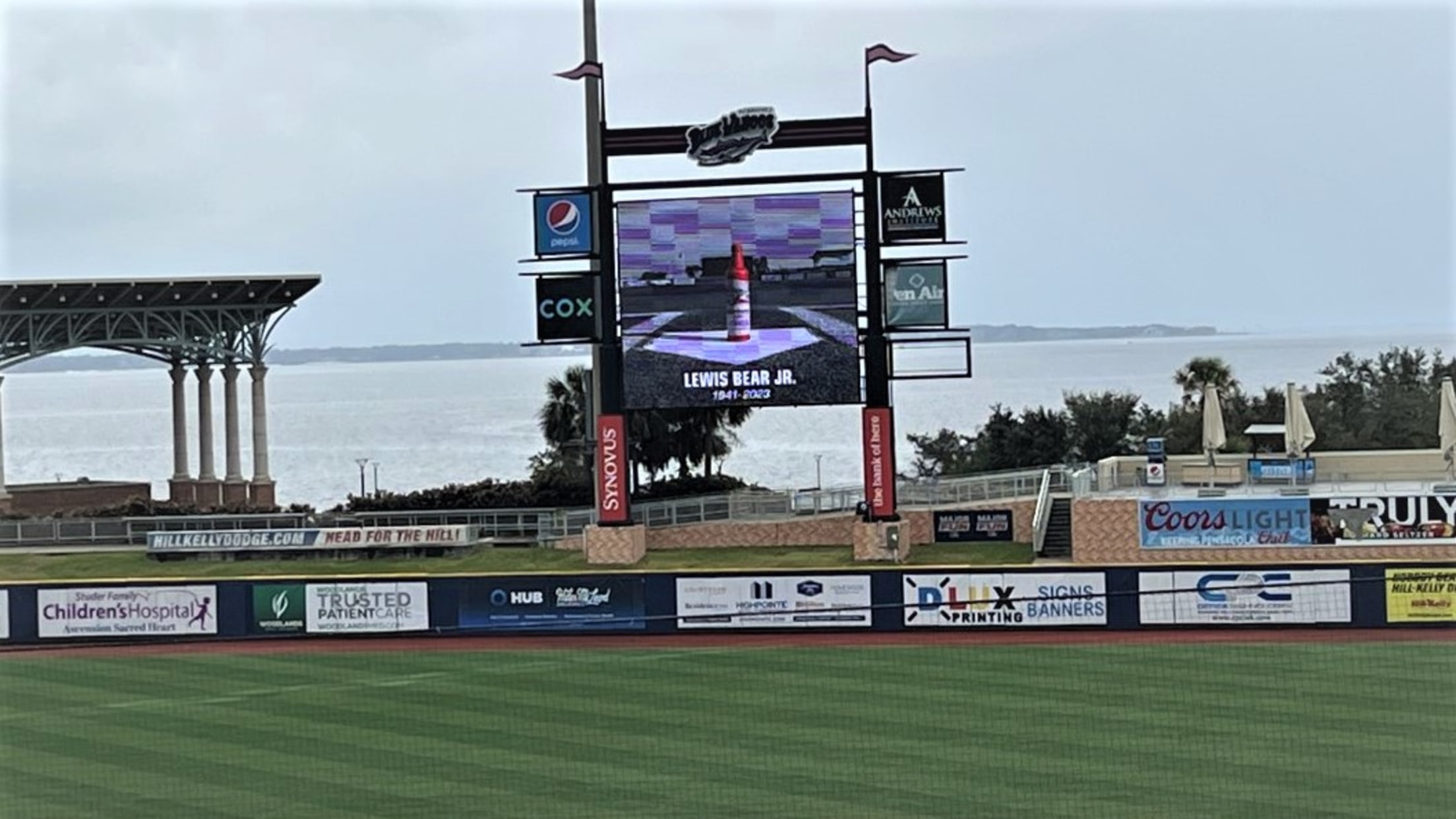 Lewis Bear Jr. had a lifetime legacy of caring, donating and supporting Pensacola, which included his company being a charter partner of the Blue Wahoos from the inaugural 2016 season. Through five generations, the Lewis Bear Company is the oldest, continuous, family-owned distributor of Anheuser-Busch products in the world. That
Voting Open To Name Pensacola's Newest Service-Dog-In Training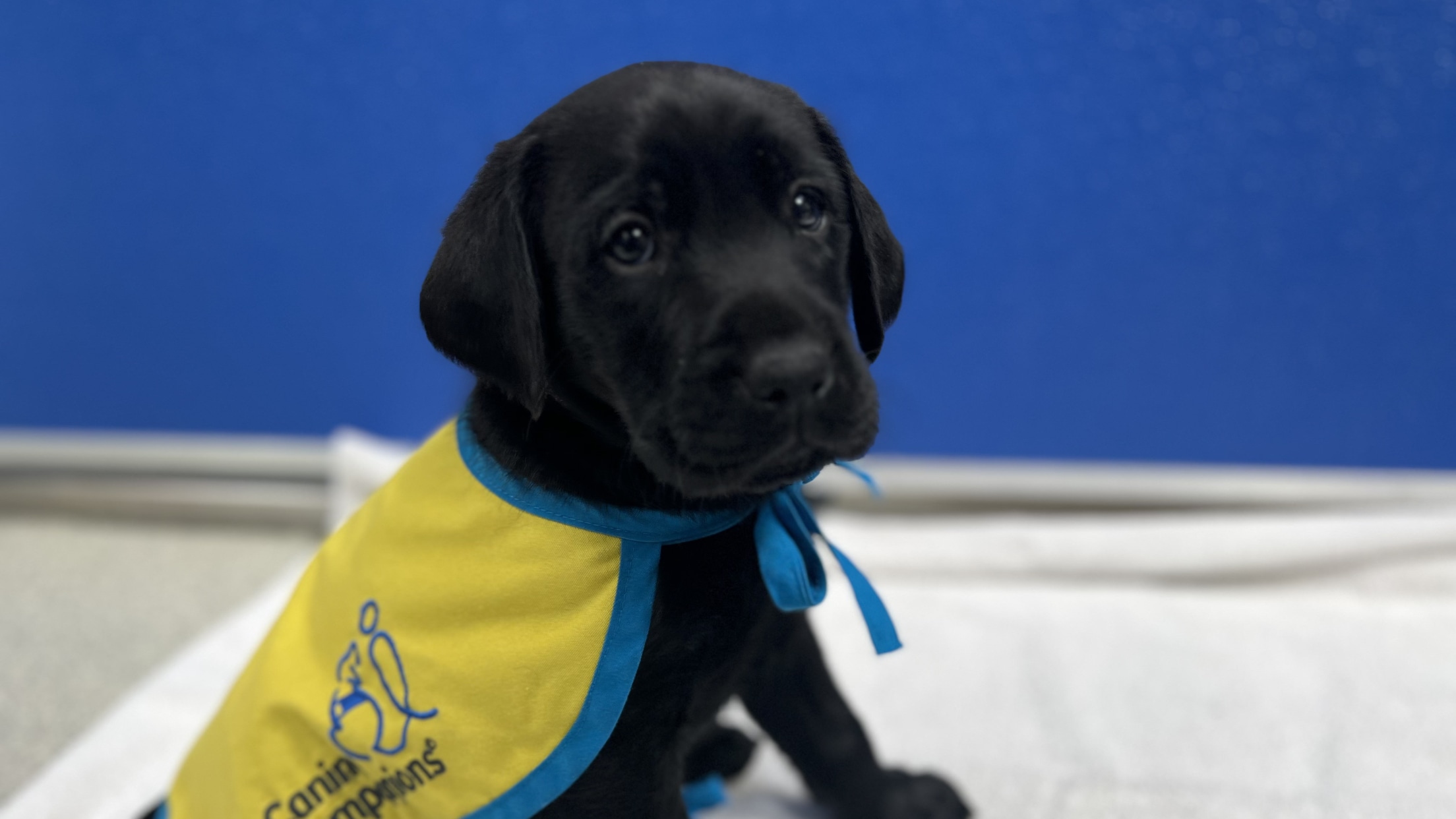 CLICK HERE TO VOTE The Pensacola Blue Wahoos have again teamed with Canine Companions, the nation's oldest and largest service dog organization, to bring an adorable puppy to Pensacola and Blue Wahoos Stadium to follow on its journey to becoming an expertly-trained service dog. "It was a joy to have
Blue Wahoos Create Childhood Memories In Hosting Opening Ceremonies For NEP Youth Leagues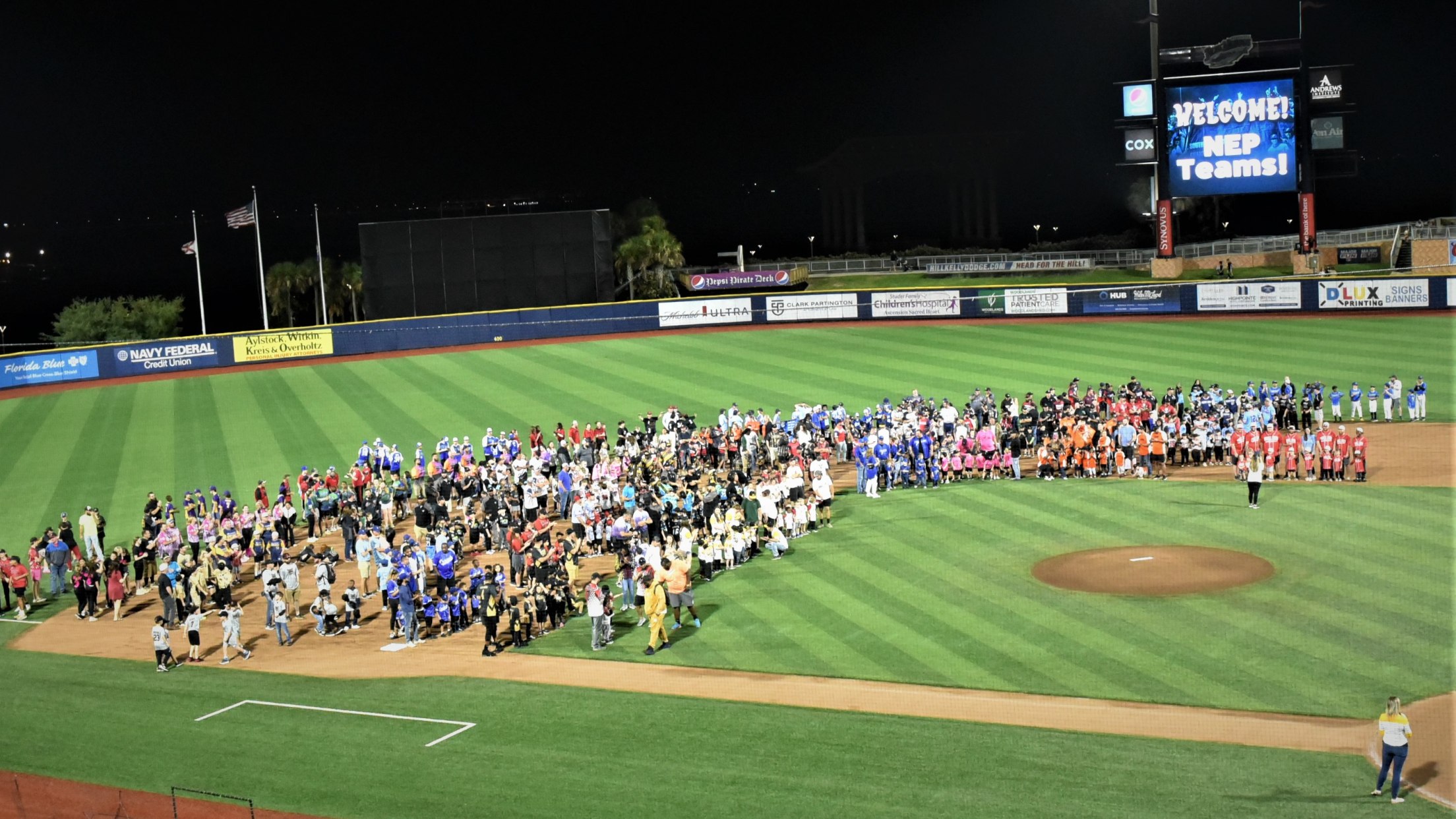 On the eve of its opening day of youth baseball and softball games, Northeast Pensacola (NEP) treated teams to a special event at Blue Wahoos Stadium. A balmy Friday night, clear skies and more than 1,500 people provided backdrop March 3 for the first NEP Opening Ceremonies at the bayfront
Blue Wahoos Announce Preliminary 2023 Promotional Schedule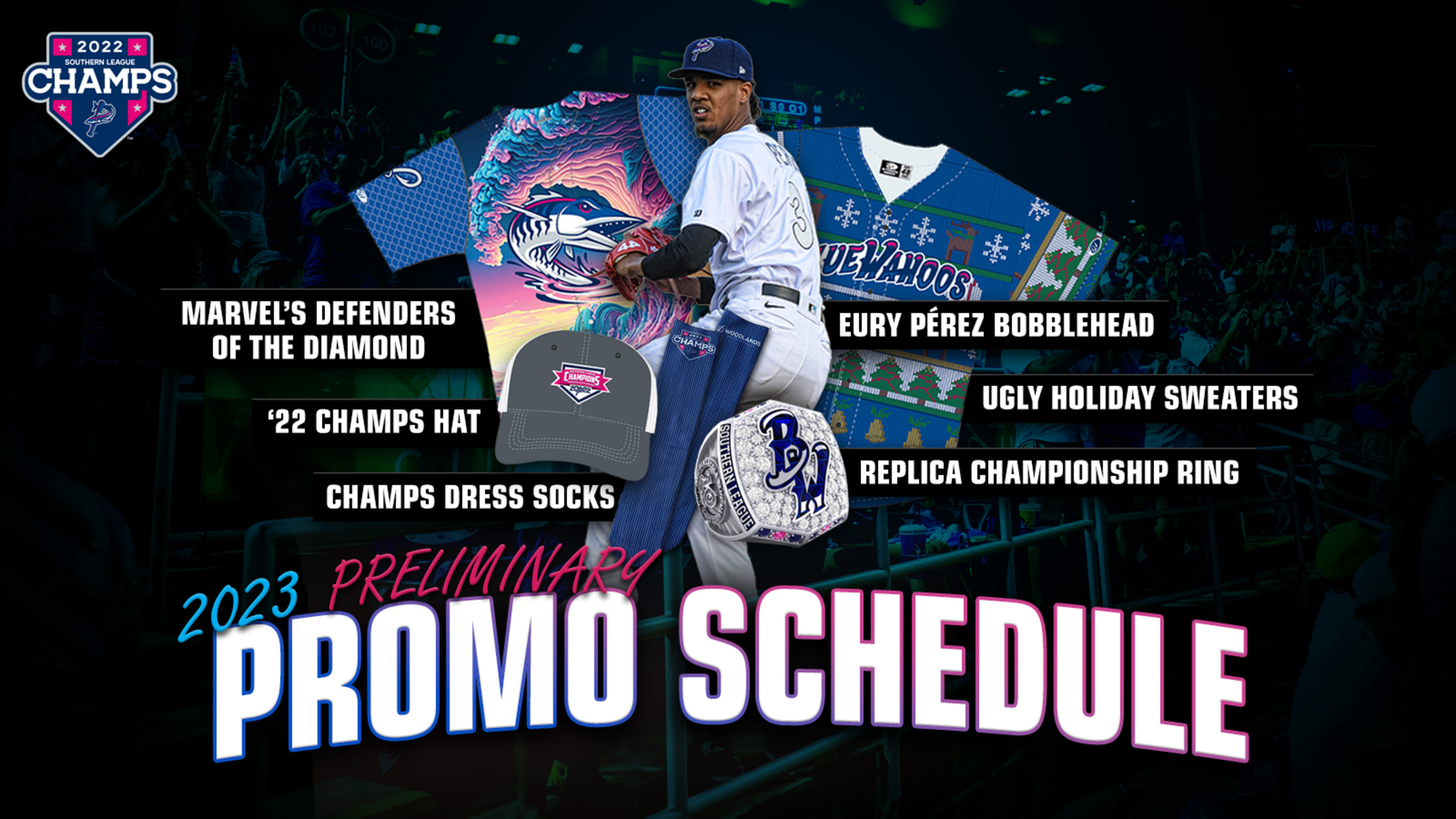 The Pensacola Blue Wahoos announced their preliminary theme night and promotional schedule for the upcoming 2023 baseball season at Blue Wahoos Stadium, bringing a jam-packed slate of giveaways and exciting promotions back to downtown Pensacola! Theme Nights The excitement begins Friday, April 7 on Opening Night at Blue Wahoos Stadium
Blue Wahoos Honor 10-Year Employees In Special Way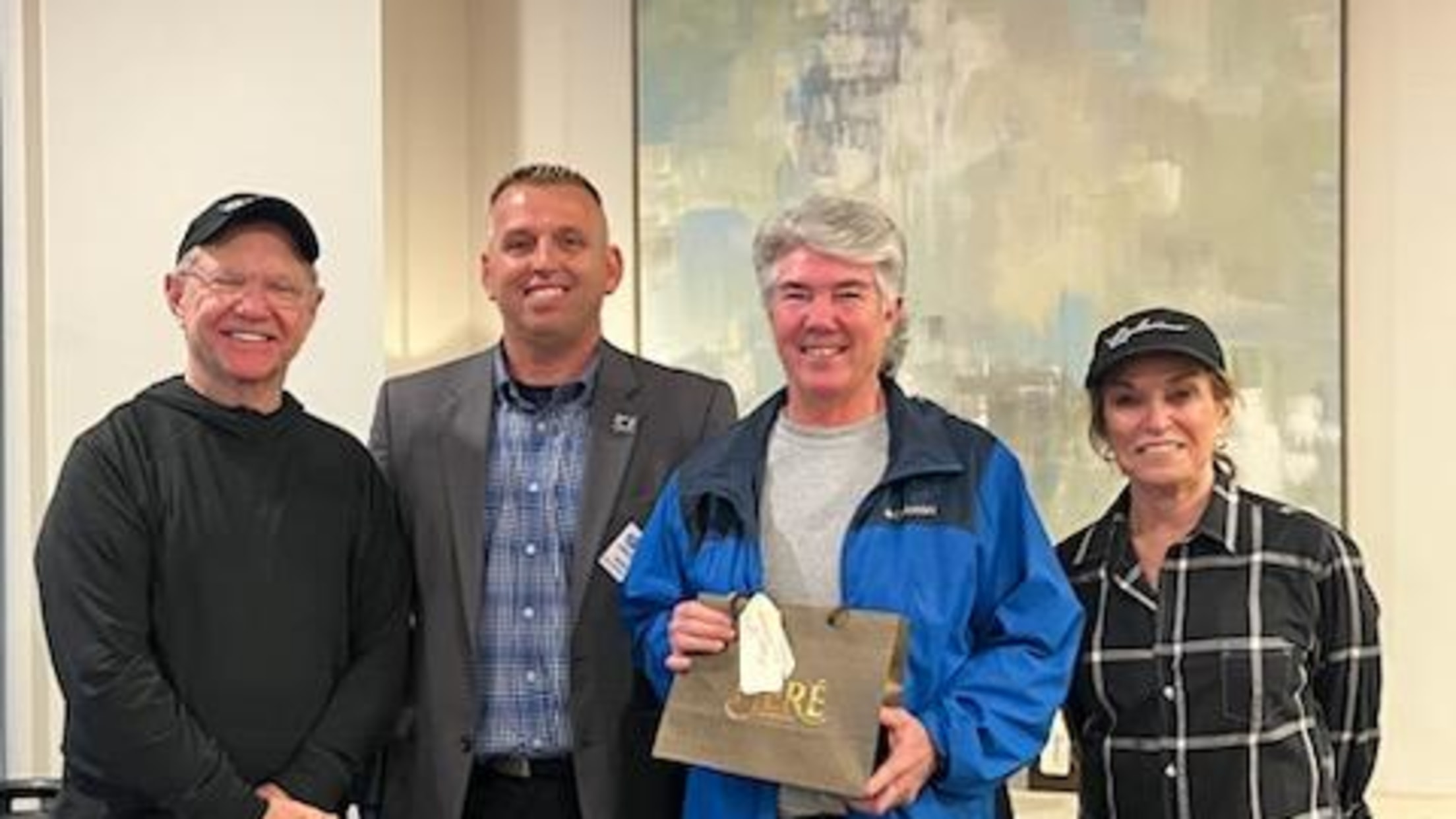 Before the final regular-season, home game in 2022, the Blue Wahoos honored all employees who had worked the entire 10-season history of the franchise. Each was presented a gift bag and had a photo taken with team president Jonathan Griffith. "And we thought that was great and special, and it
A "Dream Come True" For Baker, Pensacola High Teams At Blue Wahoos Stadium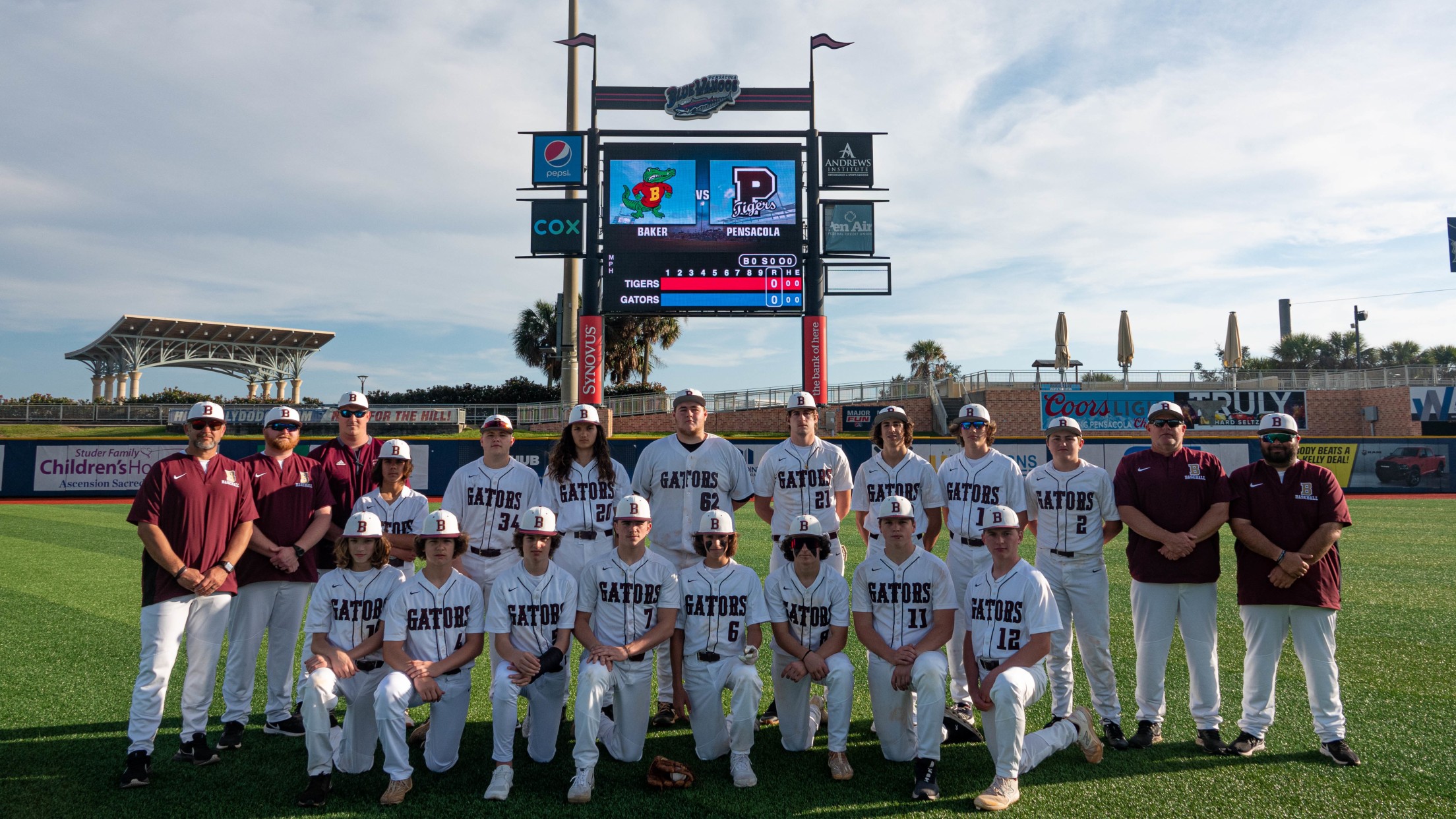 Walking into Blue Wahoos Stadium with teammates, a Pensacola High player paused to say aloud how he was living a dream. That became a summation of the experience within both dugouts, following Baker High's 7-4 victory Saturday night against PHS in the first game of 2023 at the bayfront stadium.
Blue Wahoos Announce 2023 Daily Promotions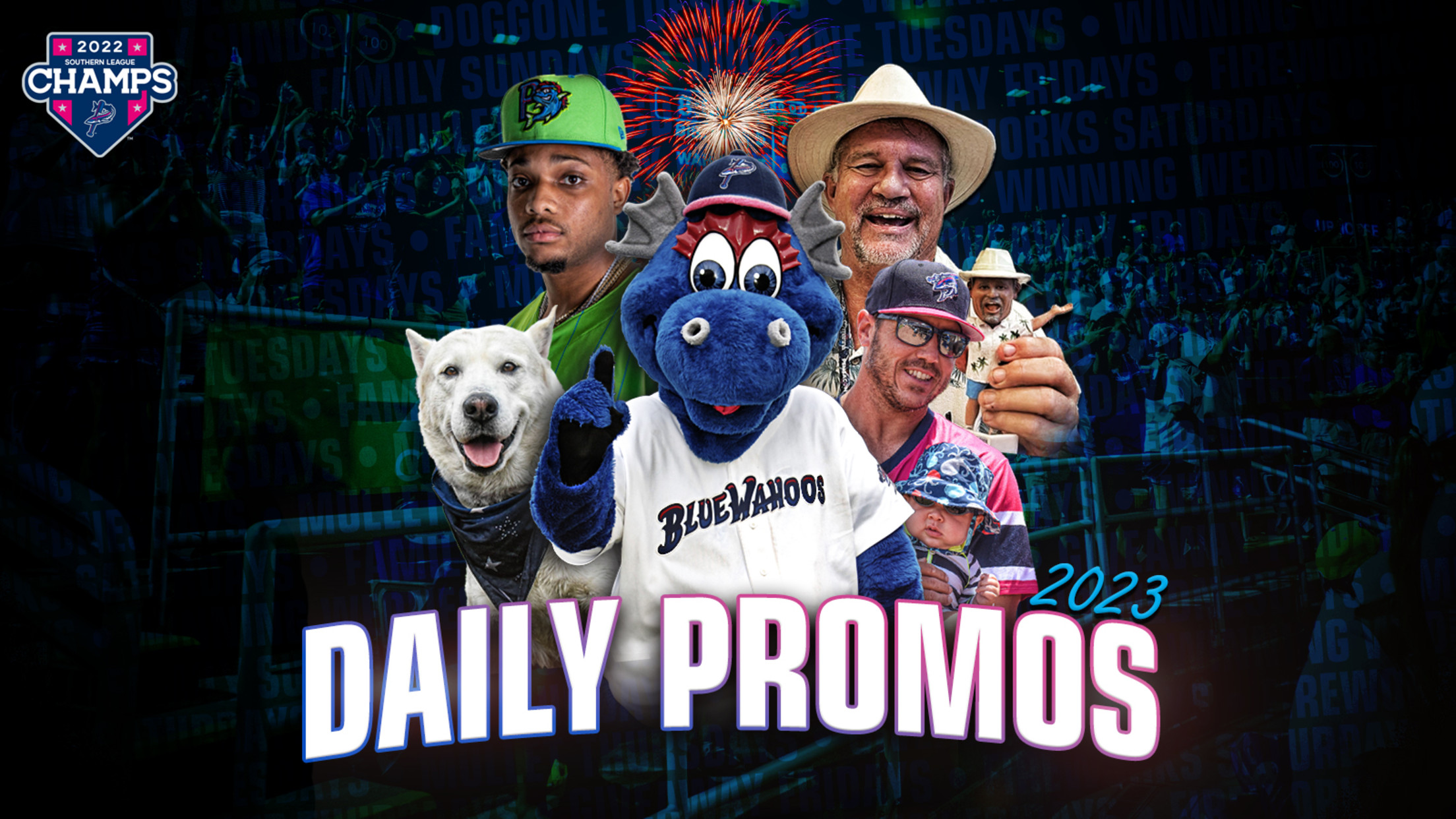 The Pensacola Blue Wahoos announced their daily promotional lineup on Wednesday for their 2023 title-defense season, bringing an exciting recurring promotion to Blue Wahoos Stadium each day of the week. The dog days of summer will have a new definition this season, as the Blue Wahoos will host Doggone Tuesdays
Road To The Show: Morrow Learns Hockey, Connects With Panthers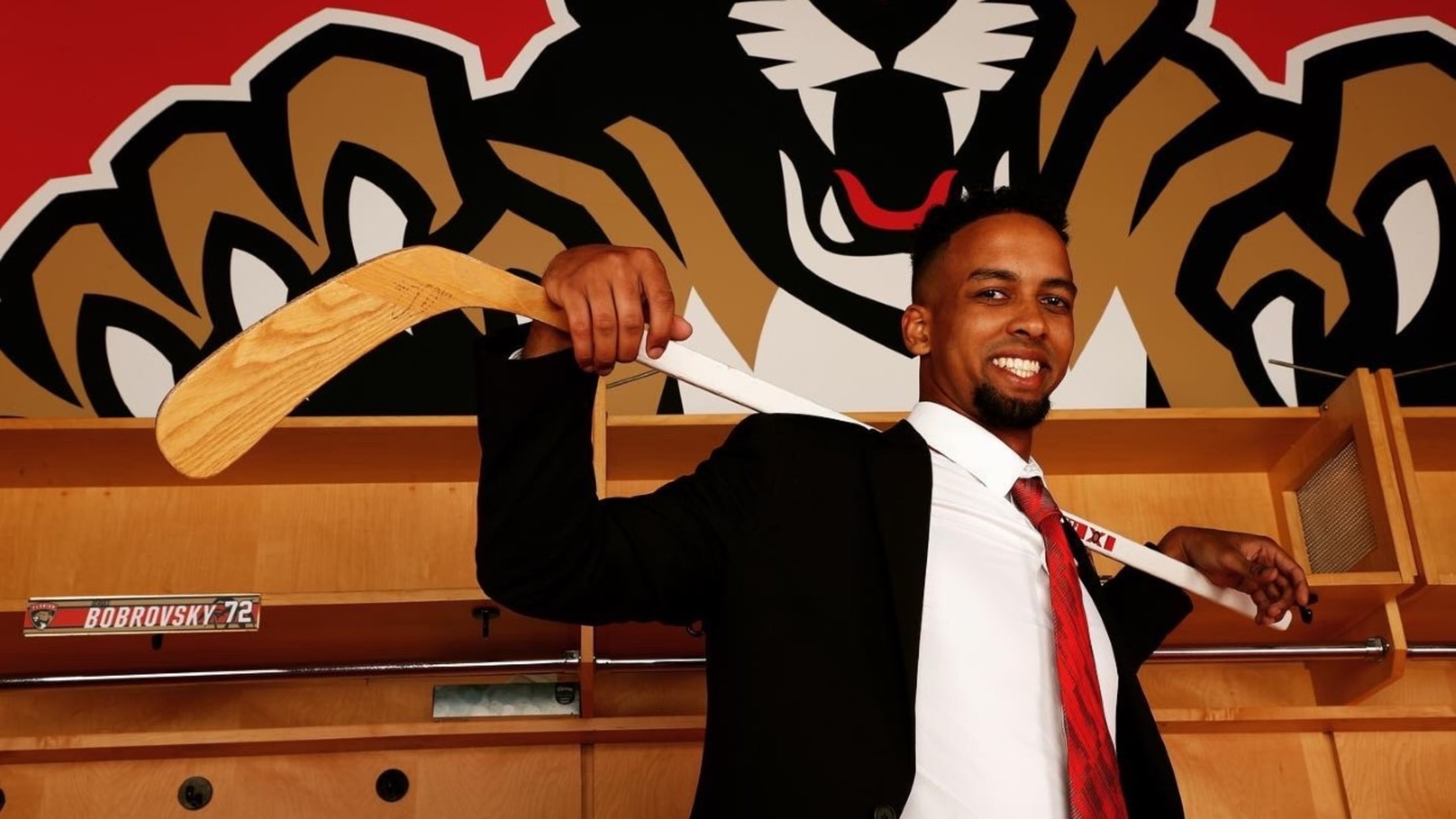 Jordan Morrow had to quickly learn more than just a new role in a new job when he joined the Florida Panthers front office staff in October, following three years working with the Blue Wahoos. "I didn't know a whole lot about hockey, to be honest," he said, laughing. And
Welcome Back! Blue Wahoos Usher Next Decade As Spring Training Begins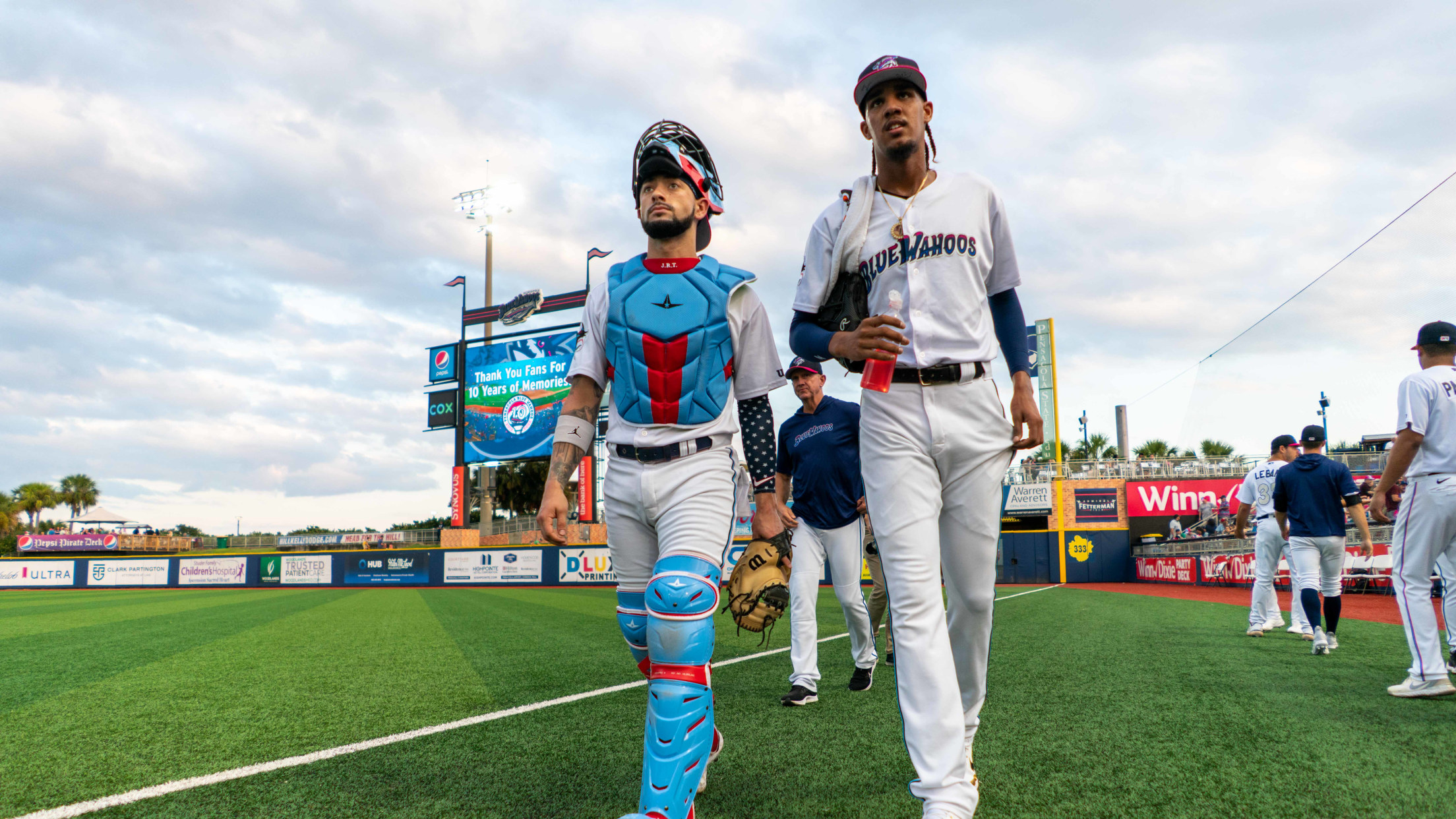 The wait is over. Spring Training is officially here. The next six weeks will begin to usher a new decade for the Blue Wahoos as they begin their third season as the Miami Marlins Double-A affiliate and newly-minted, ring wearers from winning the 2022 Southern League championship in their 10th
World Baseball Classic To Feature 15 Former Blue Wahoos, 2 coaches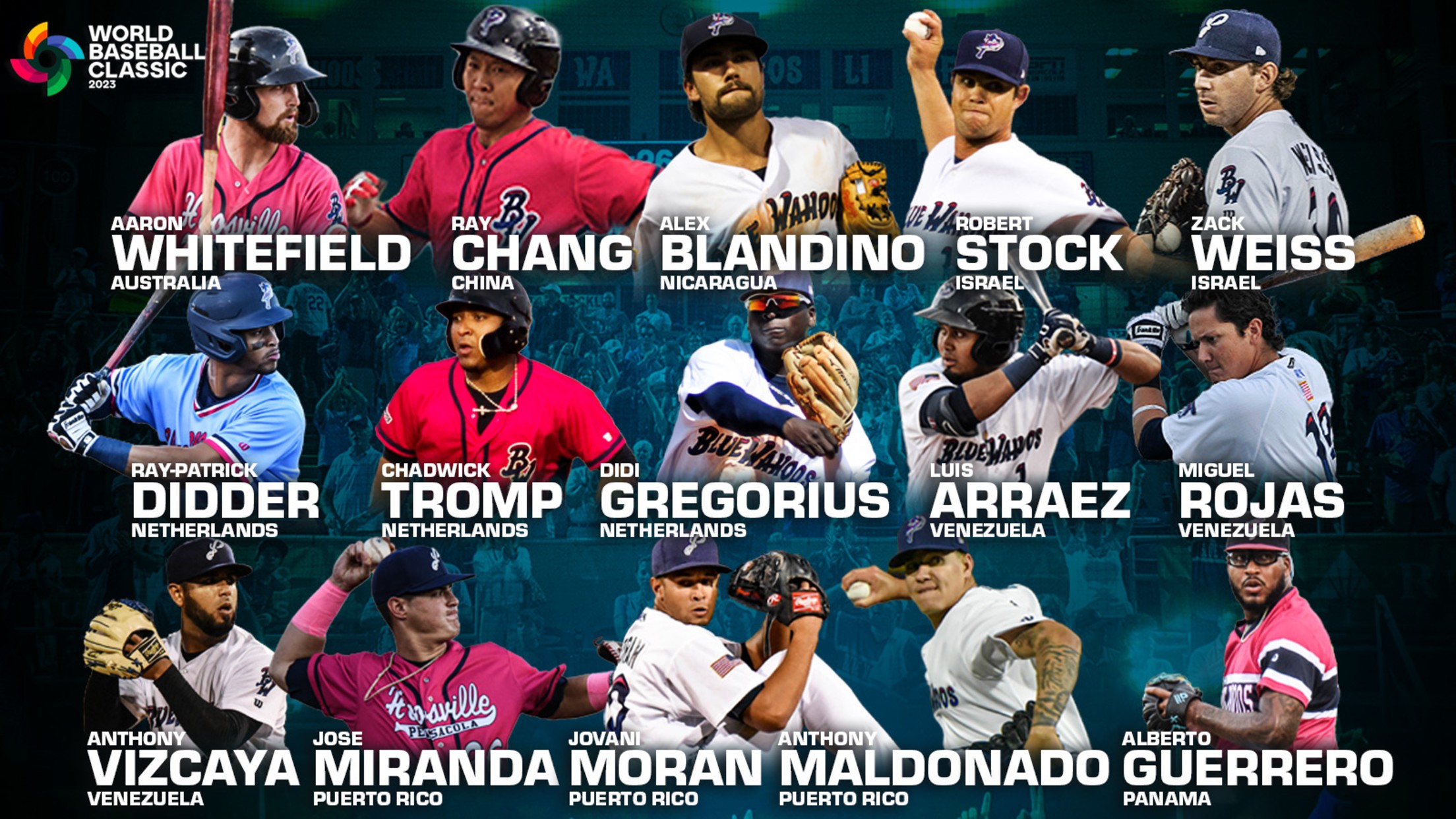 The first World Baseball Classic in six years will have a significant Blue Wahoos connection with former players representing eight different countries and every year of Pensacola's 10-year franchise history. There will be 15 former Blue Wahoos players, ranging from current MLB veterans Didi Gregorius and Miguel Rojas from the
The Nine: Nine Questions with Cobie Fletcher-Vance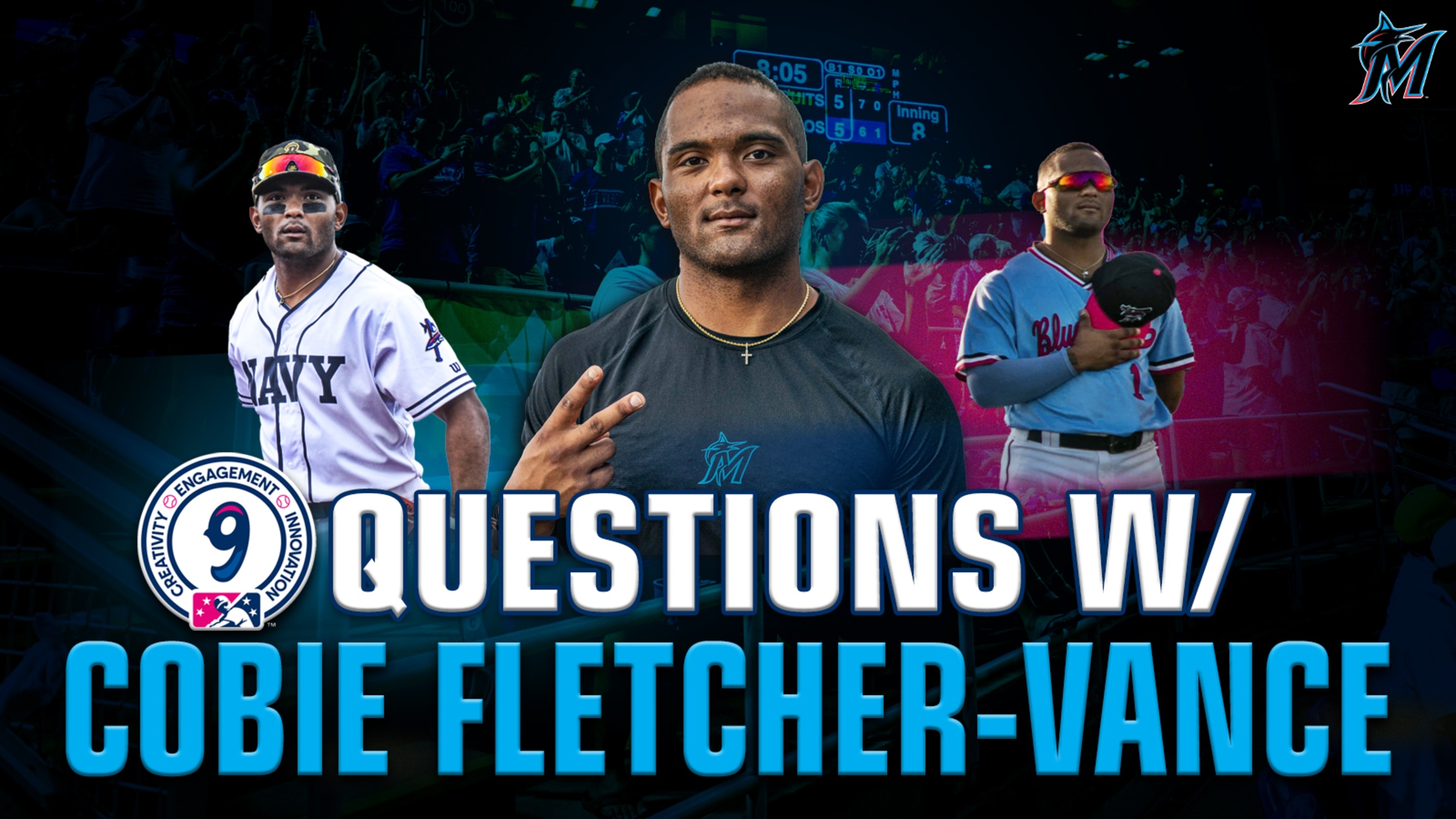 In his first year in the Marlins organization, Cobie Fletcher-Vance played a central role in Pensacola's 2022 Southern League championship season. Acquired in the minor league portion of the Rule 5 Draft, Fletcher-Vance played the entire season for the Blue Wahoos and provided a clutch go-ahead grand slam in the
Blue Wahoos Stadium To Host 36 Pre-Season College & High School Games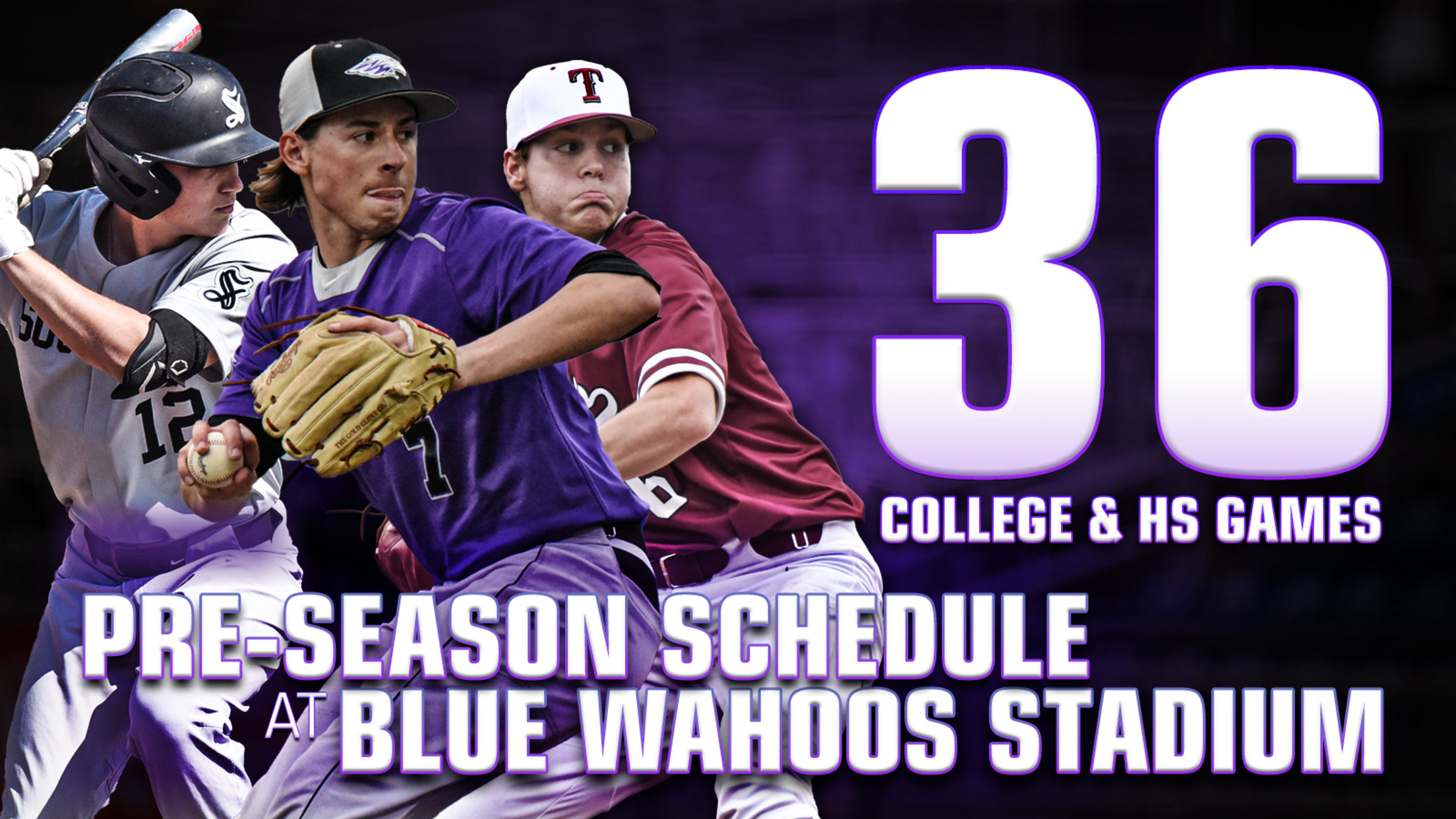 Click here for tickets! Click here for a full game schedule! Baseball returns to Blue Wahoos Stadium later this month with a local showdown between Baker High School and Pensacola High School on February 25, kicking off a 36-game pre-season schedule hosted in downtown Pensacola. The Blue Wahoos announced the
The Nine: Nine Questions With Nasim Nuñez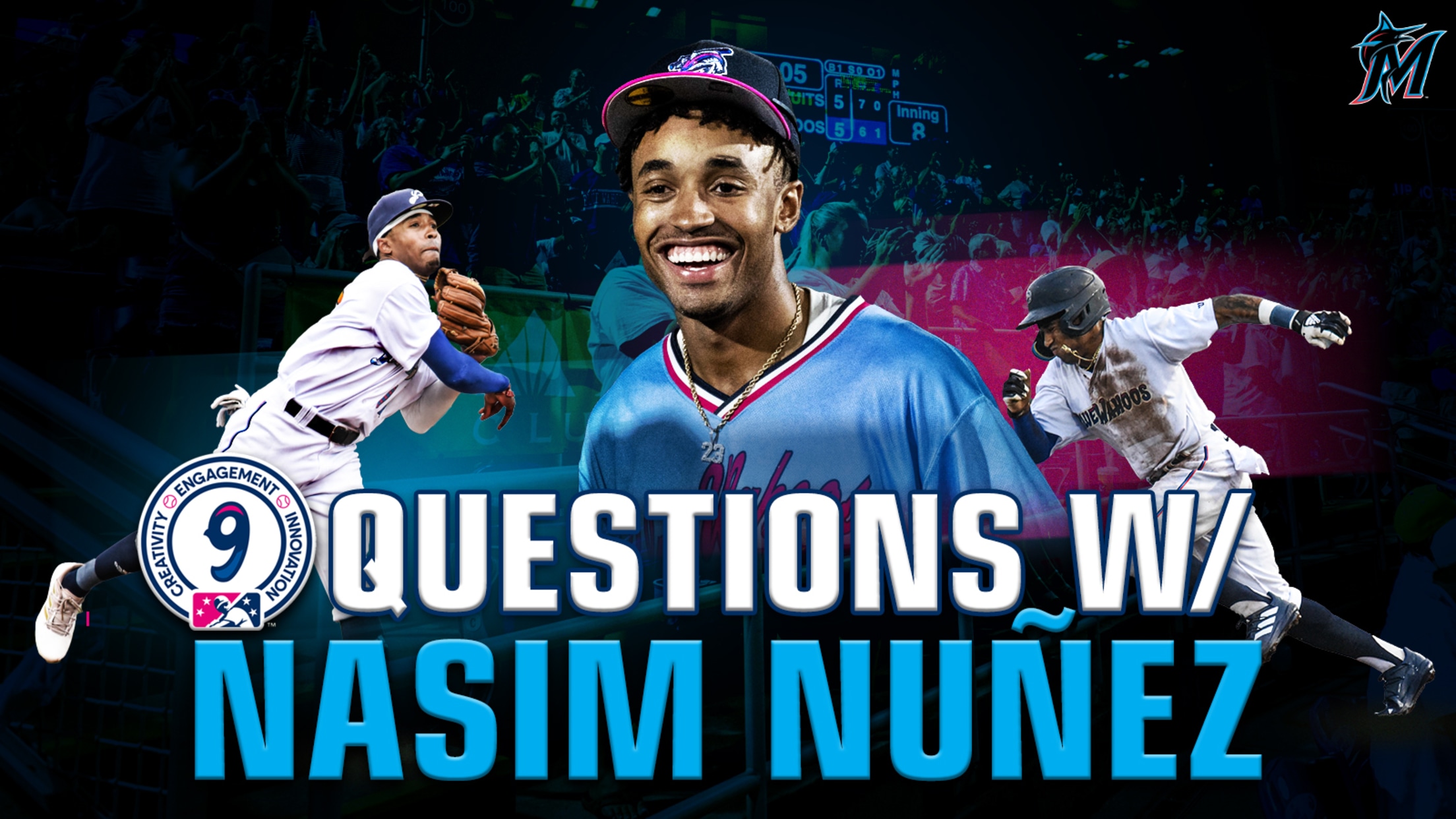 Nasim Nuñez was the starting shortstop on the Pensacola Blue Wahoos' 2022 Southern League championship team, and as he prepares for the 2023 season he took some time out of his busy schedule to join broadcaster Erik Bremer for a conversation to kick off Black History Month. In keeping with
Randel: 'Pensacola Is Place To Be' In Return As Blue Wahoos Manager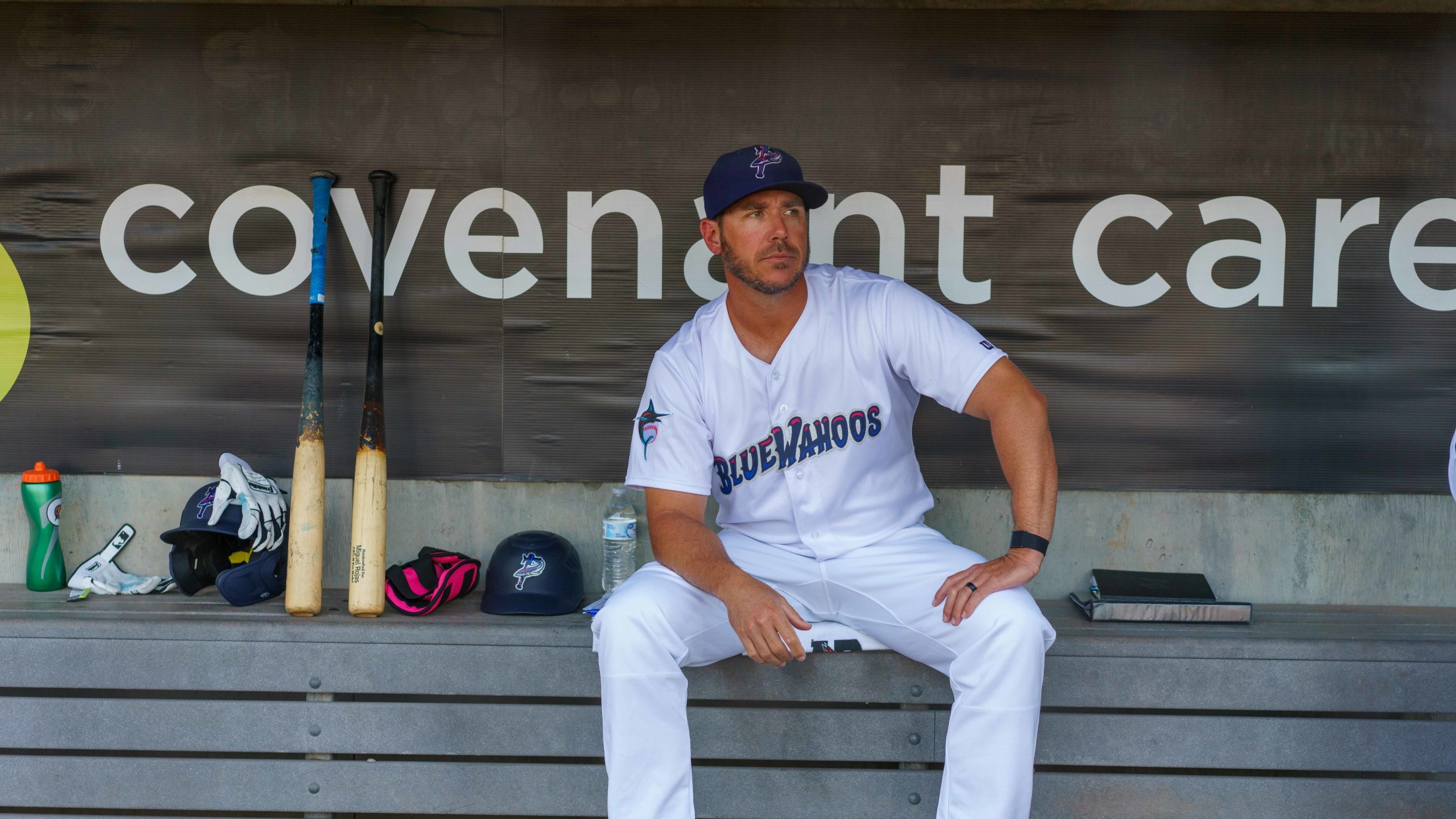 In the oft-nomadic world of Minor League Baseball, Blue Wahoos manager Kevin Randel embraces being such an anomaly. Born and raised in California, he's found his destination place in Pensacola to continue his role as longest tenured member of the Miami Marlins system. It's the only organization he's been with