Cardinals Held Winless in Twin Bill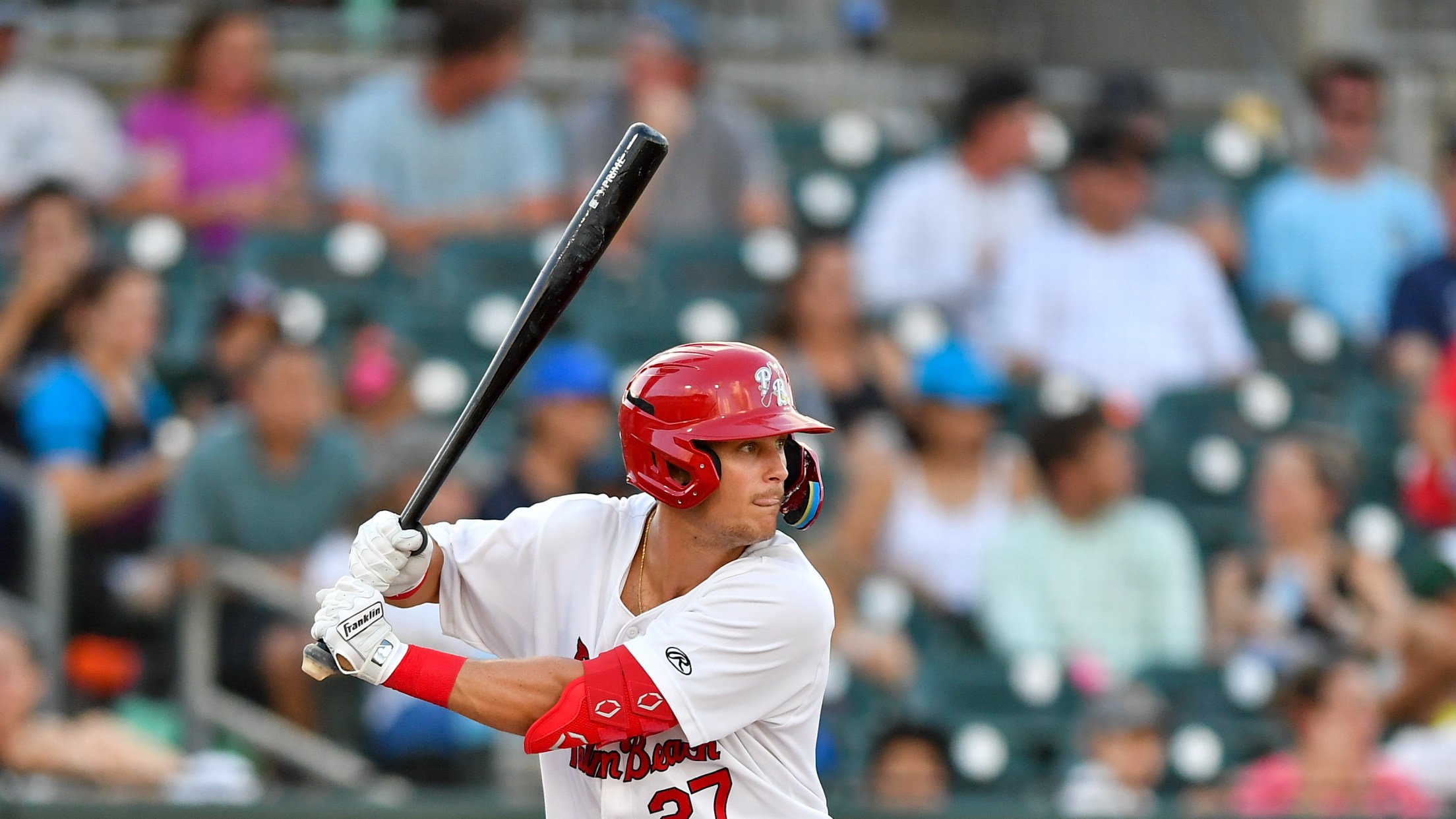 The Palm Beach Cardinals and Fort Myers Mighty Mussels completed Thursday night's rain-suspended game before moving into a regularly slated contest at 6:30 p.m. In both the resumed game and the seven-inning nightcap, Palm Beach was unable to earn a win. The teams picked up last night's game in the
The Palm Beach Cardinals and Fort Myers Mighty Mussels completed Thursday night's rain-suspended game before moving into a regularly slated contest at 6:30 p.m. In both the resumed game and the seven-inning nightcap, Palm Beach was unable to earn a win.
The teams picked up last night's game in the third inning, with the Mussels holding onto a 2-1 lead when play resumed at 3:45 p.m. on Friday. In spite of a stellar outing from Cardinals right-handed arm Jose Davila, his six-inning, one-hit, one-run performance was supplemented with no run support. An unearned run on a passed ball in the eighth would be the only scoring in Game 1 on Friday, and Fort Myers would take a 3-1 win. Cardinals' first baseman Thomas Francisco was 2-3 across the game's two days, with a solo home run in the second inning right before play was suspended on Thursday.
Palm Beach struck first in the first inning of Game 2, on an RBI single from RJ Yeager to bring home Joshua Baez from second base. But that would be all that the Cardinals could produce offensively, with the Mighty Mussels tying the game in the third inning. A Fort Myers offensive onslaught arrived in the late innings of the nightcap, with seven runs in the final three innings.
Southpaw Alex Cornwell started Game 2 for the Cardinals, but left after two scoreless innings for Bryan Pope. Pope would take the loss for Palm Beach in two and 1/3 innings, with Omar Sanchez coming out of the bullpen to make his 2022 debut before Ludwin Jimenez finished the game.
Both teams are back in action on Saturday night at 6 p.m. for Game 5 of the six-game set. For Friday night's box score, click here.