Omaha Wins Third Straight Over Toledo By Large Margin
Chasers hold Mud Hens to one run in 9-1 victory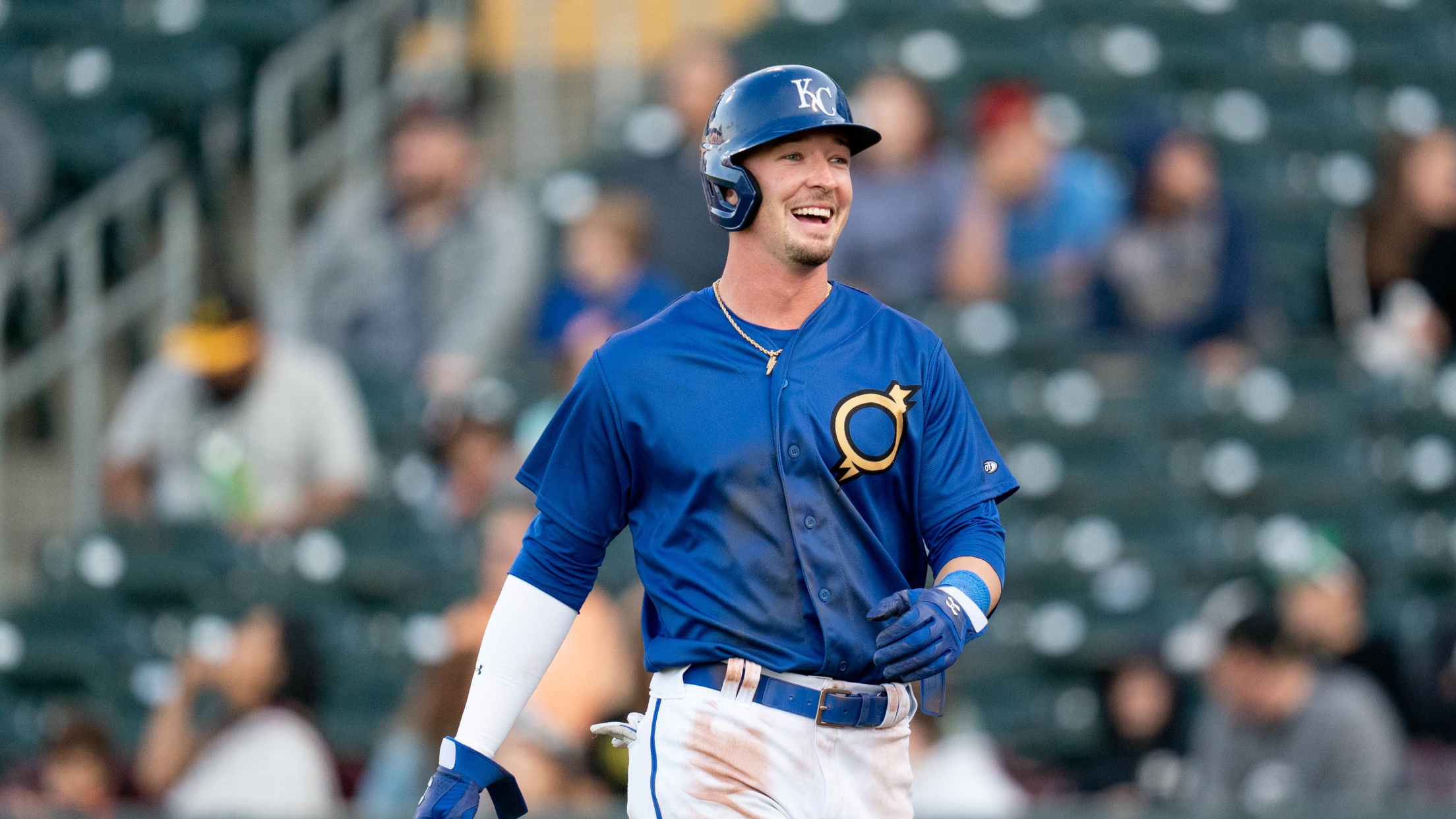 Drew Waters went 2-for-4 with a double, triple, RBI, walk and three runs scored in Friday's 9-1 win over Toledo. (Minda Haas Kuhlmann)
PAPILLION, NEB. – For the third straight night, the Omaha Storm Chasers won by a margin of at least eight runs, defeating the Toledo Mud Hens 9-1 at Werner Park. As it has been the last two nights, Friday's win was a complete team effort as eight different players drove
PAPILLION, NEB. – For the third straight night, the Omaha Storm Chasers won by a margin of at least eight runs, defeating the Toledo Mud Hens 9-1 at Werner Park.
As it has been the last two nights, Friday's win was a complete team effort as eight different players drove in runs, while six players had hits and six scored runs, led by four hits from Nick Loftin.
The Chasers scored first once again and held a lead the rest of the game, with a pair of runs in the second. Dairon Blanco opened the scoring in the bottom of the second with a bases-loaded walk, then Clay Dungan scored a run on a sacrifice fly.
Drew Waters tripled in a run in the third, in his ninth Major League rehab game, then was driven in on a fielder's choice by CJ Alexander.
Waters doubled in the fourth, then scored on a Gentry single, then crossed the plate again in the sixth after a walk and Samad Taylor single.
Omaha added two more in the seventh on an Angelo Castellano single and Toledo error, then one more in the eighth on an RBI single from Loftin, his fourth hit of the day.
After Omaha shut out Toledo Thursday night, the Mud Hens could not score until the seventh inning Friday, an unearned run at that against reliever Brooks Kriske. In his second start of the year, righty Daniel Mengden fired 4.2 scoreless frames on 75 pitches and was followed by Andrés Núñez (3-1), who pitched 1.1 scoreless innings behind Mengden to align himself for the win.
While Kriske allowed an unearned run in the seventh, he stranded two runners on in the eighth and struck out three, then Collin Snider worked a scoreless ninth with a pair of strikeouts to finish off the win.
Winners of three in a row for just the second time this year, Omaha will try and win its fourth straight for the first time this season Saturday, as left-hander Drew Parrish goes to the mound.