Highlighting Omaha's Black Stars: Lorenzo Cain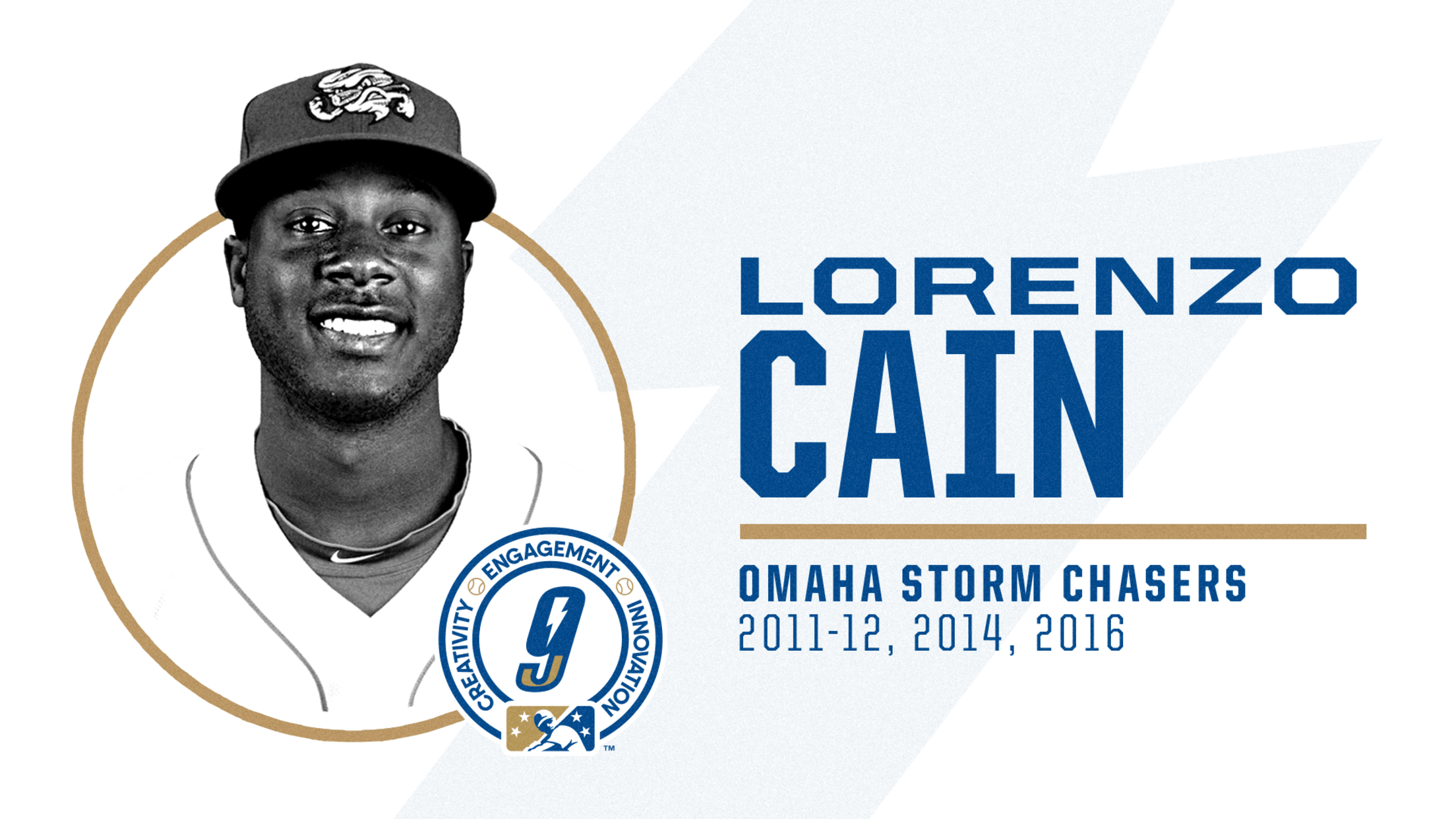 One of the most dynamic players in modern franchise history and in the Storm Chasers era (2011-present), outfielder Lorenzo Cain anchored Omaha's 2011 Pacific Coast League Championship team in his lone full season with Omaha. Cain played 128 games for Omaha in 2011, slashing .312/.380/.497 (152-for-487) with 28 doubles, 16
One of the most dynamic players in modern franchise history and in the Storm Chasers era (2011-present), outfielder Lorenzo Cain anchored Omaha's 2011 Pacific Coast League Championship team in his lone full season with Omaha.
Cain played 128 games for Omaha in 2011, slashing .312/.380/.497 (152-for-487) with 28 doubles, 16 home runs, 81 runs batted in and 16 stolen bases. He was the starting center fielder and leadoff hitter for the first-ever Storm Chasers home game at Werner Park on April 16, 2011, sharing the field with current Major Leaguers Mike Moustakas, Eric Hosmer, Manny Piña, Danny Duffy, and Jesse Chavez as the Storm Chasers beat the Nashville Sounds, 2-1.
Cain hit third in the Chasers' lineup and played right field throughout the 2011 postseason, slashing .417/.450/.667 (15-for-36) with three doubles, three triples, and six runs batted in. He recorded hits in 7 of 8 playoff games, including a triple and pair of runs batted in, in the Triple-A National Championship game on September 20 against Columbus. He also produced a 5-for-6 effort at the plate in Game 3 of the Pacific Coast League American Conference Championship Series against the Round Rock Express on September 9.
Since 2011, Cain has appeared in 139 games for the Storm Chasers – with rehab assignments in 2012, 2014 and 2016. His .309 career batting average in Omaha ranks tied for eighth all-time among those with at least 500 career plate appearances for the organization.
Cain spent seven of his 13 Major League seasons with Kansas City, earning All-Star honors in 2015 en route to leading the Royals to a World Series title. He also helped the Royals win the American League pennant in 2014, earning ALCS MVP honors by hitting .533 (8-for-15) with five runs scored and two doubles during the American League Championship Series against Baltimore.
Around his time with the Royals, Cain played six seasons for the Milwaukee Brewers – the team he made his Major League debut with in 2010 – and spent the final five years of his career with them, including another All-Star nod in 2018 and a Rawlings Gold Glove Award® in 2019.
Having last played in June of 2022, Cain produced a career slash line of .283/.343/.407, with 87 home runs, 454 runs batted in and 190 steals over 1,171 MLB games. Additionally, this past June, Cain reached 10 years of MLB service time – a feat accomplished by less than 10% of players in big league history.