Highlighting Omaha's Black Stars: Dwayne Hosey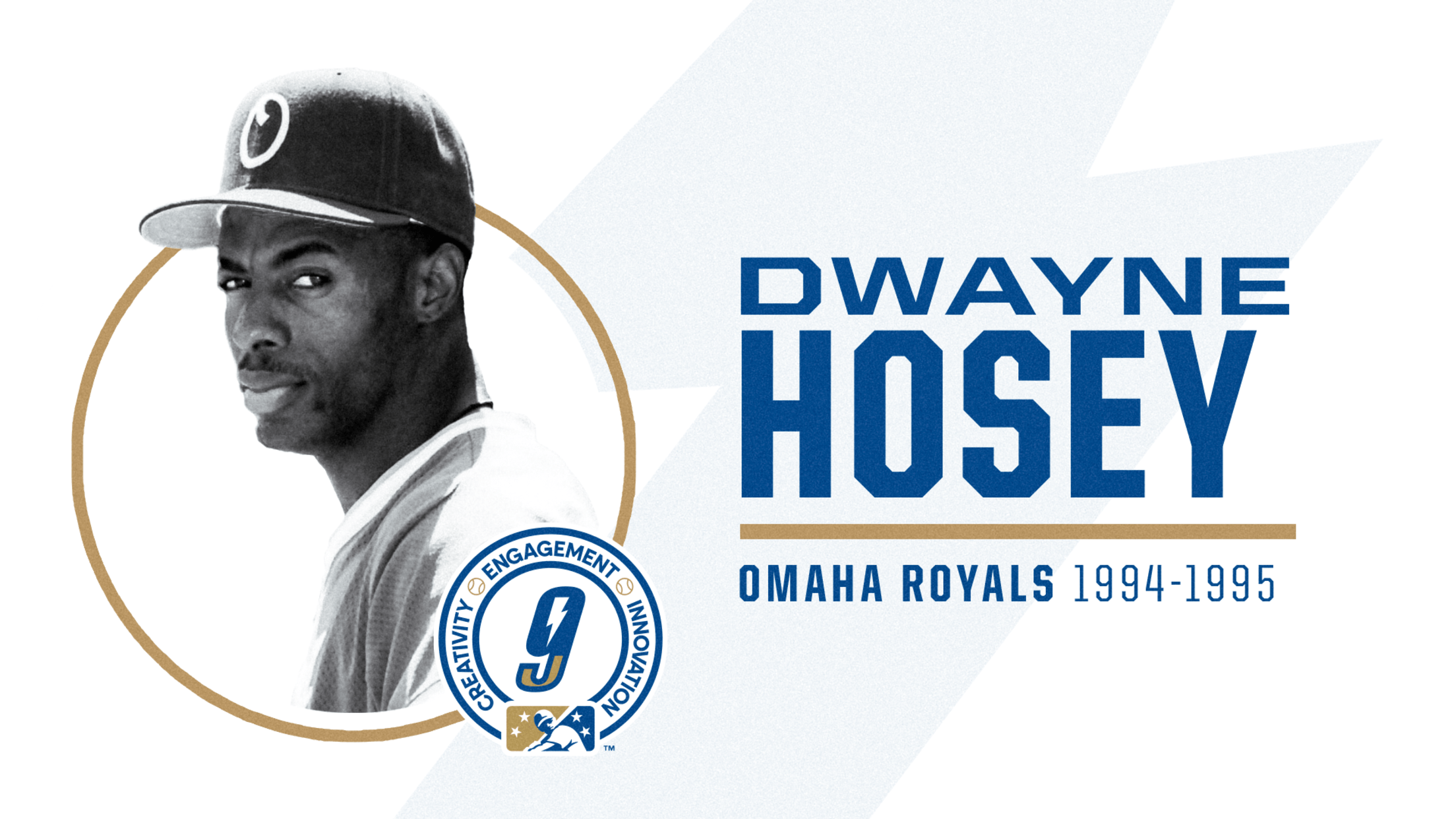 One of five players in Omaha franchise history to earn league MVP honors, outfielder Dawyne Hosey posted one of the best all-around seasons in franchise history, his first of two seasons in Omaha. Hosey was named American Association MVP in 1994 after slashing .333/424/.628 over 112 games, with 95 runs
One of five players in Omaha franchise history to earn league MVP honors, outfielder Dawyne Hosey posted one of the best all-around seasons in franchise history, his first of two seasons in Omaha.
Hosey was named American Association MVP in 1994 after slashing .333/424/.628 over 112 games, with 95 runs scored, 23 doubles, 27 home runs, 80 RBIs, and 27 stolen bases. He finished second in the league in batting average (.333) and on-base percentage (.424) while leading the league in slugging (.628) by 48 points and tying for second in the circuit in homers (27) with teammate Glenn Davis. His 95 runs, eight triples, and 27 steals were all tops across Triple-A.
His 95 runs scored are the third-most ever in a single-season by an Omaha hitter, while 255 total bases at the time raked as the second-most in a single-season, but now are the 10th most all-time. Hosey is one of just 20 players in franchise history to connect on at least 25 home runs in a single season as well – at the time, he was just the second to do it.
In 1994, Hosey was the team's primary center fielder, recording 13 outfield assists as well. Early in the season on April 24 – just the 15th game of the year – Hosey hit for the cycle in a 12-inning, 9-8 loss to Nashville.
Hosey returned to Omaha in 1995 and played 75 games, smacking 21 doubles and 12 homers while stealing 15 bases and hitting .295/.363/.535. His .491 slugging percentage and .991 OPS over two seasons (187 games) in Omaha ranks second all-time among Omaha hitters with at least 500 career plate appearances.
The switch-hitter made his Major League debut with the Boston Red Sox in 1995, playing 52 games for the Red Sox between 1995 and 1996. He went on to enjoy a standout season with the Nippon Professional Baseball League's (Japan) Yakult Swallows in 1997, when he was named an NBP All-Star and member of the league's Best Nine team, honoring the best players at each position in the league. That year, he drove in 100 runs and hit 38 home runs to lead NPB's Central League, beating out slugger and future major leaguer Hideki Matsui.
An Omaha resident since 2003, Hosey has owned and operated Hosey Baseball Training Center in Keystone since 2015.