Chasers Win Second Straight as Bullpen Combines for Four Hitless Frames
Omaha wins second straight game by one run over Scranton/Wilkes-Barre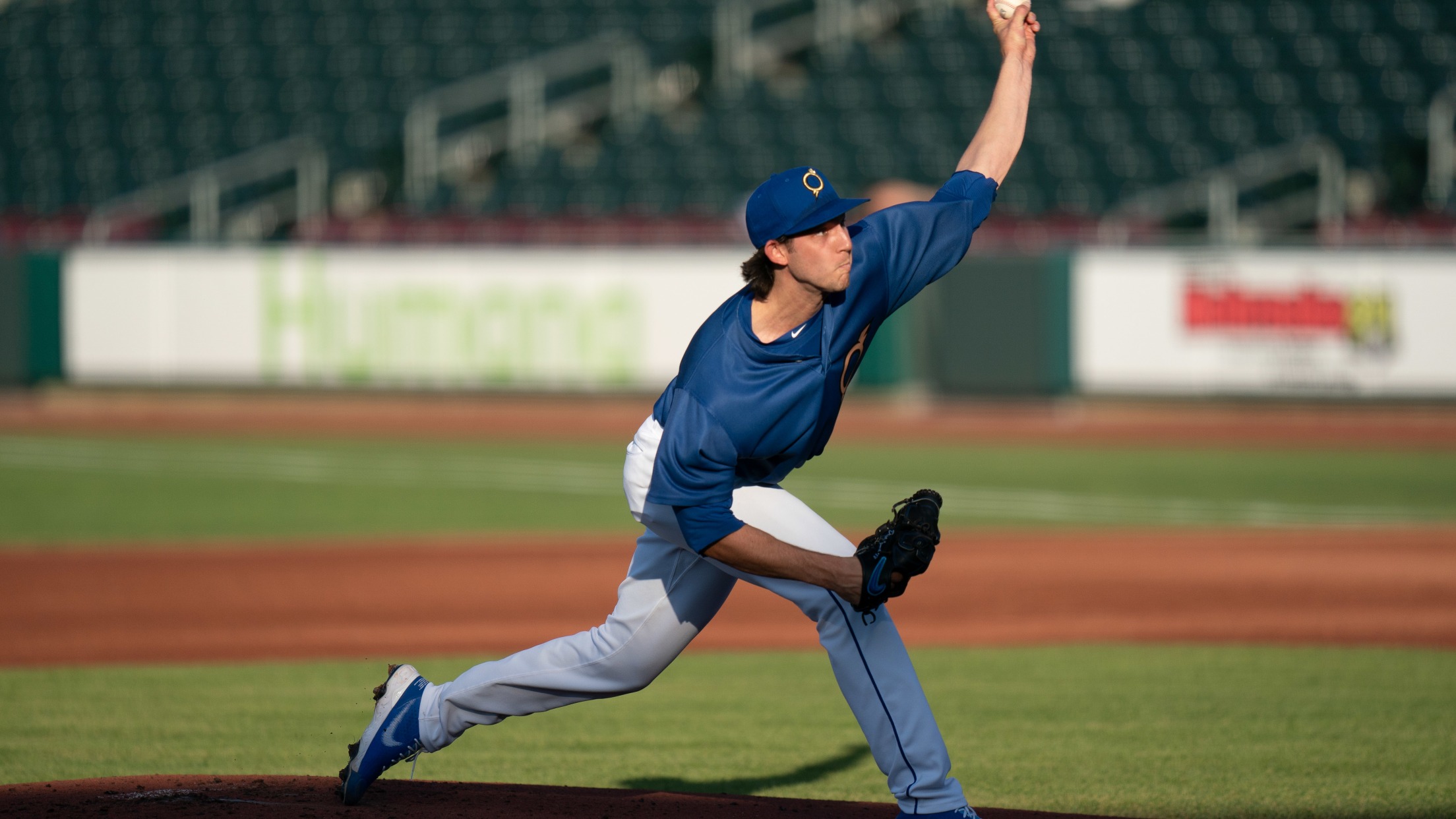 Daniel Lynch threw 5.0 innings of two-run ball in Friday's 3-2 win over the Scranton/Wilkes-Barre RailRiders. (Minda Haas Kuhlmann)
MOOSIC, PENN. – Three early runs were enough offense as the Omaha Storm Chasers bullpen combined to hold the Scranton/Wilkes-Barre RailRiders hitless and scoreless over the game's final four innings in a 3-2 victory, Omaha's second straight one-run win. The Storm Chasers scored twice in the first inning and held
MOOSIC, PENN. – Three early runs were enough offense as the Omaha Storm Chasers bullpen combined to hold the Scranton/Wilkes-Barre RailRiders hitless and scoreless over the game's final four innings in a 3-2 victory, Omaha's second straight one-run win.
The Storm Chasers scored twice in the first inning and held a lead the entire game, as CJ Alexander started the scoring with a sacrifice fly, then Jakson Reetz singled home Tyler Gentry for a 2-0 lead.
After the RailRiders scored a run in the second, Gentry doubled home Samad Taylor for Omaha's third and final run. Taylor ended up scoring two of Omaha's three runs, having also scored in the first on Alexander's sacrifice fly after his first of two hits in the game.
Left-hander Daniel Lynch (1-0) set the tone early for the Storm Chasers, as he made his second start while on Major League Rehab. He held the RailRiders to just two runs on four hits over 5.0 innings, allowing single runs in the second and fifth innings. From turning a double play to end the second, he retired seven straight batters before giving up a home run to open the bottom of the fifth.
Behind Lynch, James McArthur fired 2.0 scoreless frames in his Royals organization debut. McArthur worked around a pair of walks in the sixth inning and retired his final four hitters with a 1-2-3 seventh inning, striking out three hitters in his first game with Omaha.
Dylan Coleman set down Scranton/Wilkes-Barre 1-2-3 in the eighth with a pair of strikeouts, then Nick Wittgren worked around a pair of walks with a strikeout in a scoreless ninth inning to earn his fourth save of the year.
The Storm Chasers will try and win a third straight game Saturday at 3:05 p.m. CT at PNC Field.