Chasers Top Mud Hens 9-0 for First Shutout win of 2023
Omaha scores six in eighth inning for second straight big win over Toledo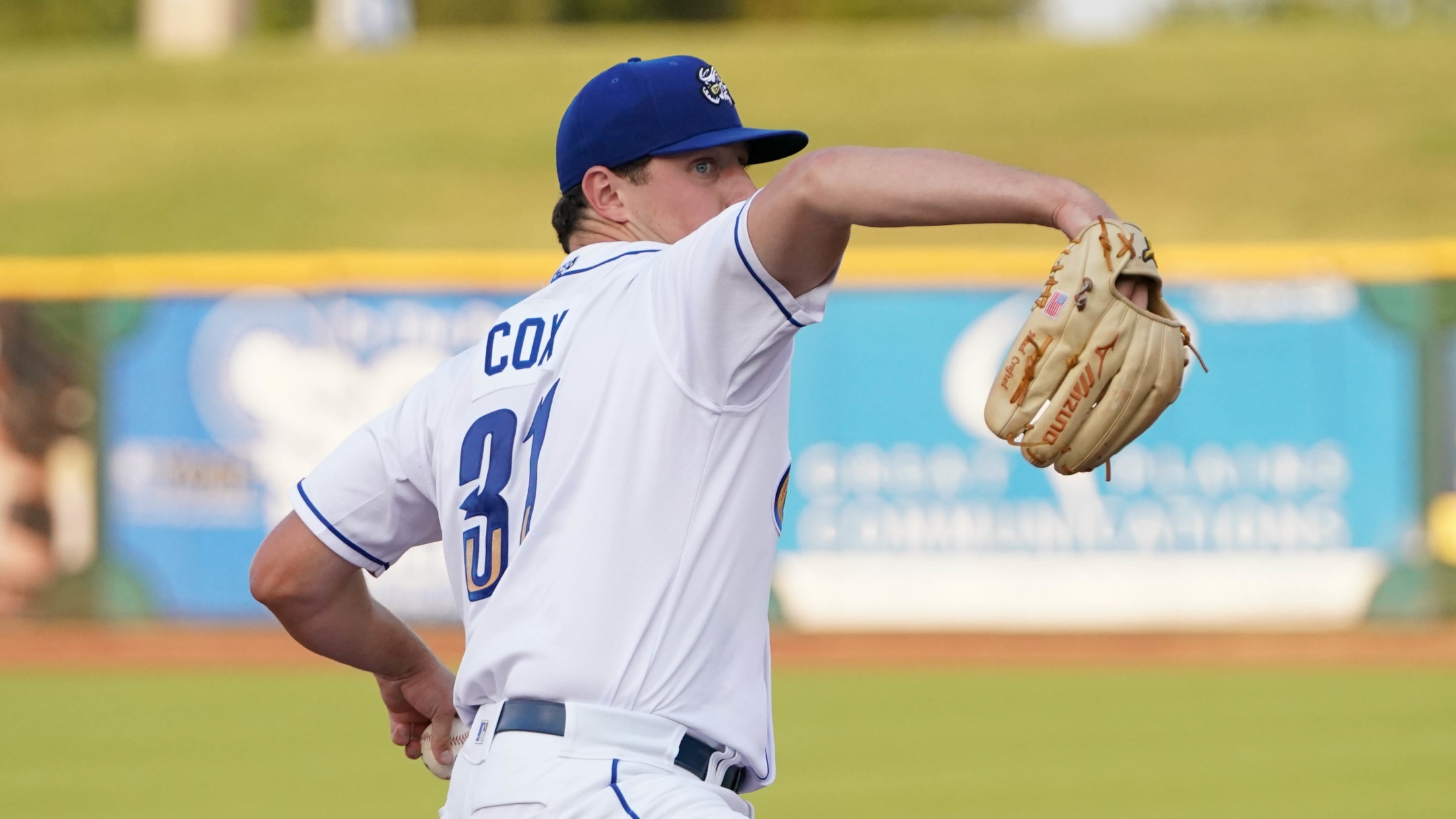 Austin Cox fired five scoreless innings in Omaha's 9-0 shutout win over Toledo on Thursday night. (Minda Haas Kuhlmann)
PAPILLION, NEB. – For the second straight night, the Omaha Storm Chasers beat the Toledo Mud Hens in convincing fashion and on Thursday, picked up the team's first shutout win of the year, a 9-0 victory Omaha held Toledo to just three hits in the game and starter Austin Cox
PAPILLION, NEB. – For the second straight night, the Omaha Storm Chasers beat the Toledo Mud Hens in convincing fashion and on Thursday, picked up the team's first shutout win of the year, a 9-0 victory
Omaha held Toledo to just three hits in the game and starter Austin Cox (2-0) set the tone early as he easily cruised through five innings to earn his second win of the year. Cox allowed two hits and two walks while striking out three, on just 64 pitches.
Evan Sisk threw a perfect sixth inning behind Cox, then Dylan Coleman fired a scoreless seventh with three strikeouts. After Coleman put his first two batters on in the eighth, Collin Snider only needed five pitches to work out of trouble, as he got a flyout and double play to keep the shutout intact.
While the Chasers blew the game open in the bottom of the eighth, Nick Wittgren worked a 1-2-3 ninth to finish off Omaha's first shutout win in 2023.
The game remained close early, as Tucker Bradley doubled in Brewer Hicklen in the first to start the scoring, then back-to-back hits from Nicky Lopez and Samad Taylor put Omaha up 3-0 after five innings.
Facing Toledo's top reliever, Miguel Díaz, in the bottom of the eighth, the first eight Storm Chasers hitters reached base and all eventually came around to score. Nick Loftin singled in two, Logan Porter singled in one then Hicklen connected on a three-run homer, his second long ball of the season to cap the rally. Omaha ended up sending 12 batters to the plate in the inning, loading the bases with two outs, including with a single from Drew Waters, but could not reach double-digit runs for the second straight game.
Omaha will try and win its third straight game Friday at 6:35 p.m. CT as right-hander Daniel Mengden heads to the mound for the Storm Chasers.