Chasers Steal Seven Bases en Route to 6-4 win over Saints
Omaha swipes six bases in first inning, holds lead all night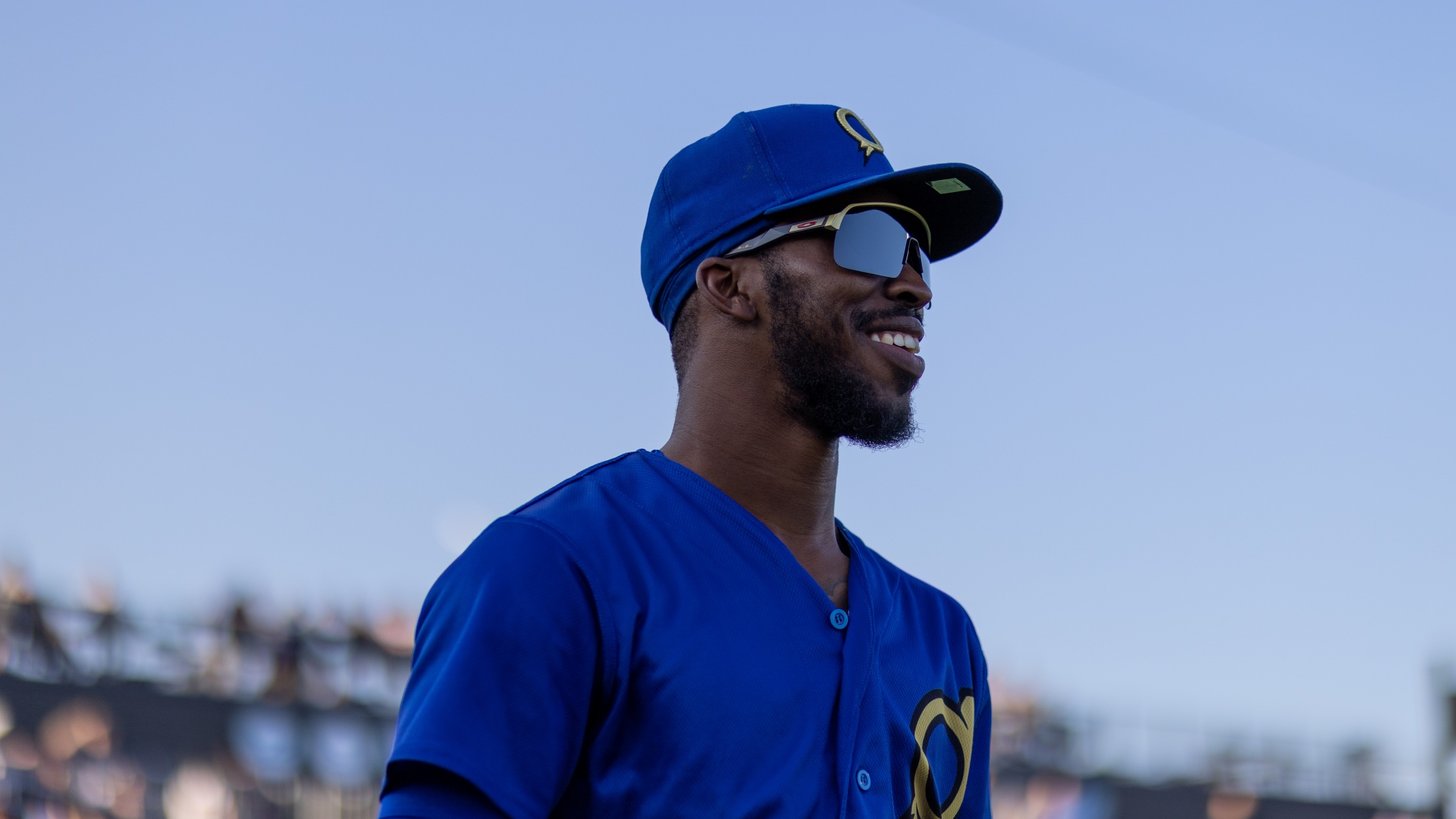 Samad Taylor stole three bases of Omaha's 7 steals in Friday's 6-4 win over St. Paul. (Nicholas Badders)
ST. PAUL, MINN. –The Omaha Storm Chasers did not put the ball in play in the top of the first inning, but scored a pair of runs and held a lead the entire night, beating the St. Paul Saints 6-4 Friday night at CHS Field. Samad Taylor opened the game
ST. PAUL, MINN. –The Omaha Storm Chasers did not put the ball in play in the top of the first inning, but scored a pair of runs and held a lead the entire night, beating the St. Paul Saints 6-4 Friday night at CHS Field.
Samad Taylor opened the game with a walk, promptly stole second and third, then scored on a wild pitch. That wild pitch was ball four of a walk to Nate Eaton, who also immediately stole second and third, then after Brewer Hicklen was hit by a pitch with two outs, the two executed a double steal that scored Eaton, for a 2-0 lead.
Omaha added two more in the second inning, as Eaton doubled in Clay Dungan and Angelo Castellano for a 4-0 lead.
Dungan grew a bases-loaded walk in the fifth for a 5-0 lead, more than enough run support for starter Drew Parrish, who fired 5.0 scoreless innings, with just three hits and four walks allowed, his second consecutive scoreless outing.
The Saints got on the board once Omaha's bullpen came in, as Collin Snider surrendered a two-run homer in the sixth. With a three-run lead, Walter Pennington followed Snider and worked out of trouble in the seventh, but put two batters on in the eighth, one of which scored on a bases-loaded walk issued by Dylan Coleman. Coleman got a strikeout to end the eighth with the tying run on second and go-ahead run on first, sending the game to the ninth with Omaha up by two, 5-3.
After Taylor walked to open the ninth, he stole second, his third steal of the game and Omaha's season-high seventh of the contest. Eaton followed with a bunt single, but an errant throw on the play scored Taylor for a 6-3 lead.
Coleman allowed his first two to reach in the bottom of the ninth, but got three quick outs to end the game, albeit with one more run scoring for the 6-4 final.
With the series even at two games each, Omaha heads into Sunday's game with right-hander Jonathan Heasley on the mound and a 7:07 p.m. CT first pitch, and the Chasers trying to take a lead in the series.