Widener, Power Shine in Aces Victory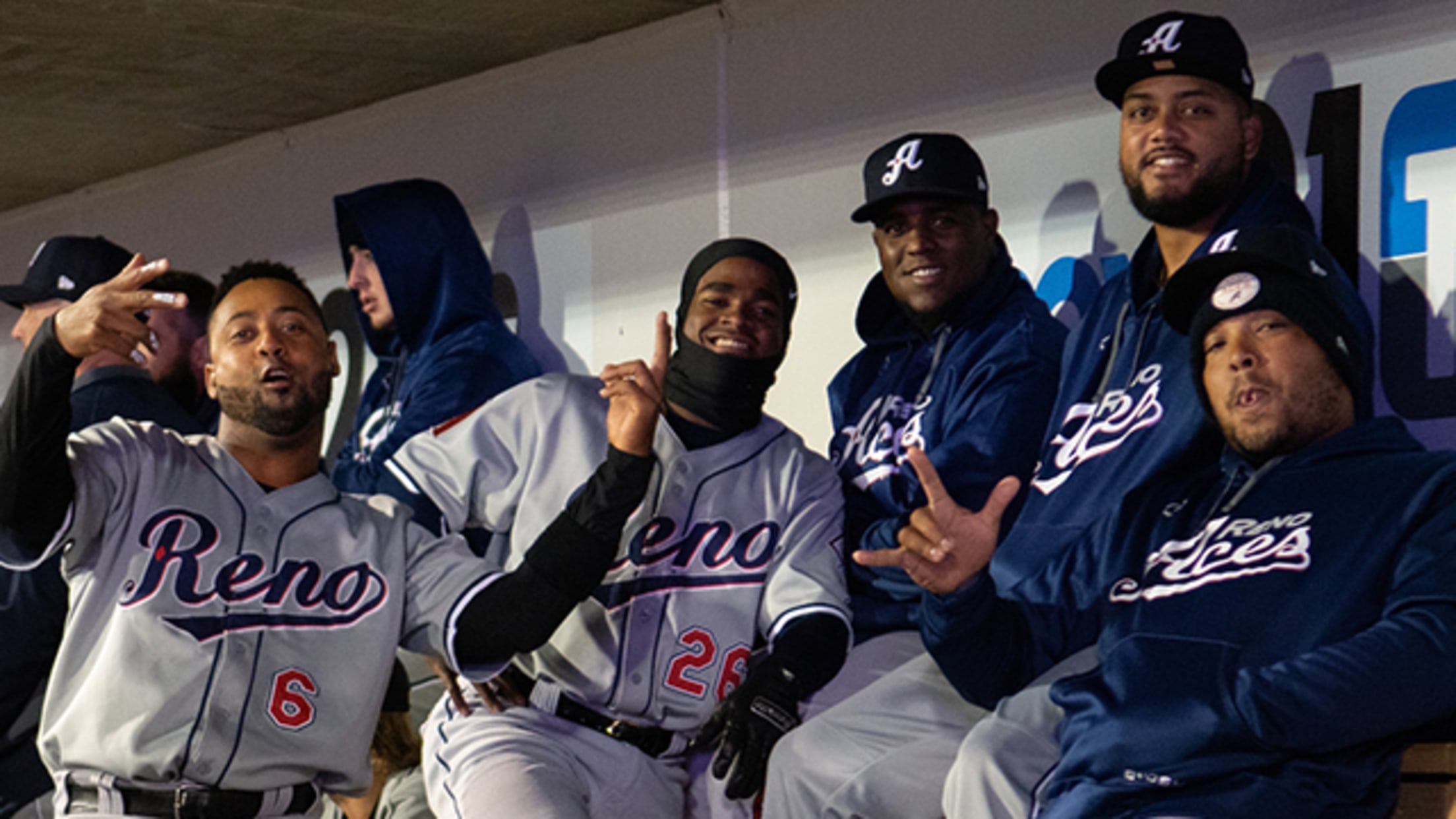 Fresno, California -  The Reno Aces are in the win column after their 7-5 victory over the Fresno Grizzlies Friday. RHP Taylor Widener shined in his Triple-A debut going five-plus innings, allowing three earned runs, six hits, no walks and struck out five in a no-decision. Caleb Joseph not only
Fresno, California - The Reno Aces are in the win column after their 7-5 victory over the Fresno Grizzlies Friday. RHP Taylor Widener shined in his Triple-A debut going five-plus innings, allowing three earned runs, six hits, no walks and struck out five in a no-decision. Caleb Joseph not only caught for the D-backs' No.7 prospect but helped his pitcher out with a solo home run to get the scoring started in the bottom of the third for his first in an Aces uniform. Yasmany Tomás increased the lead in the top of the sixth to 4-1 with a two-run shot, his first of the 2019 campaign.
However, the Grizzlies did not go quietly. After an RBI single by third baseman Jake Noll, First baseman Brandon Snyder tied the game in the sixth with a two-run home run. Aces' centerfielder, Timmy Locastro, put the Aces on top for good with a solo shot in the seventh and the team never looked back. RHP Jimmie Sherfy came in the ninth to secure the save and earn his franchise-leading 48th save. The Aces have never fallen to 0-2 in franchise history. After tonight's win, they continue the streak. Reno will square off against the Grizzlies again tomorrow night with the first pitch slated for 7:05 p.m.
Top Performers - Reno

Taylor Widener (5.0 IP, 6 H, 3 R, 5 K)
Kevin Cron (2-for-4, 2B, 2 RBI, 2 Runs)
Yasmany Tomás (2-for-3, 2-Run HR, 3 RBI)
Top Performers - Fresno Grizzlies
Brandon Snyder (2-for-4, 3 RBI, 1 Run, HR)
Alec Keller (2-for-4, 1 RBI, 1 R)
Jake Noll (1-for-4, 1 RBI, 1 Run)
Tomorrow's Matchup
Notes & Information
You Get a Strikeout, and You Get a Strikeout: Taylor Widener picked up right where he left off in 2018. The righty struck out five batters in five-plus innings Friday. Widener was second in all of Minor League Baseball a season ago with 176 strikeouts. He also led Double-A in WHIP (1.03) and was second in ERA (2.75) Widener was awarded Diamondbacks' Minor League Pitcher of the Year for his efforts.
Save Me: Jimmie Sherfy's save Friday increased his franchise record to 48. Since 2017, Sherfy has four saves against Fresno allowing just two runs in 13 innings good for an ERA of 1.38.