Two-Out RBI Single by Hunter Bishop Enough for Emeralds 
Hops Strikeout 15 in Loss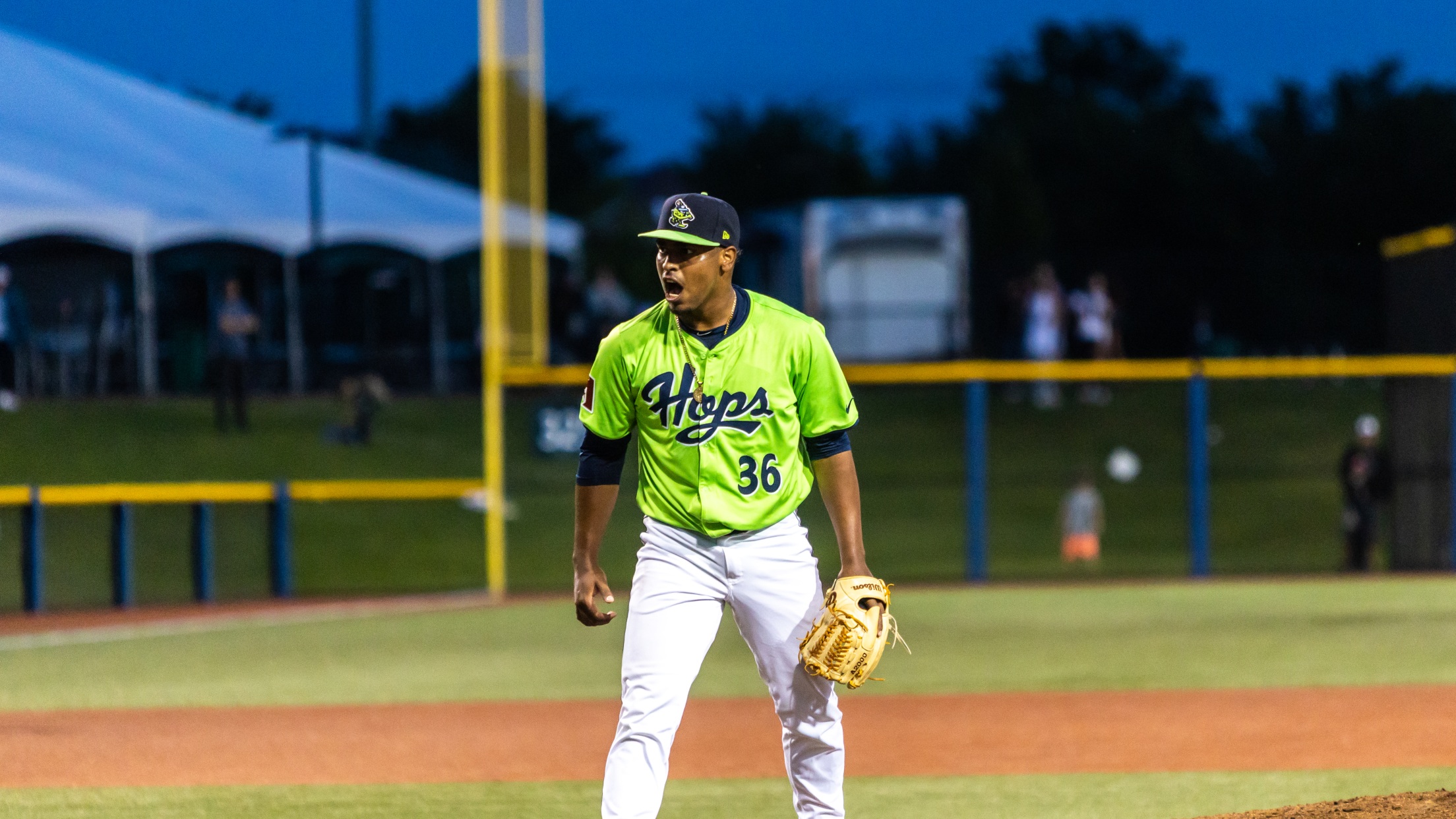 Hillsboro, OR (July 6, 2022) – Hillsboro pitching struck out 15 Eugene hitters, but the offense couldn't get the timely hit as they left nine runners on base in a 1-0 loss. Scott Randall struck out six, Andrew Saalfrank struck out five and Gerald Ogando struck out four, with Ogando
Hillsboro, OR (July 6, 2022) – Hillsboro pitching struck out 15 Eugene hitters, but the offense couldn't get the timely hit as they left nine runners on base in a 1-0 loss. Scott Randall struck out six, Andrew Saalfrank struck out five and Gerald Ogando struck out four, with Ogando extending his streak of consecutive batters retired to 19. Hunter Bishop's two-out RBI single was the only run of the game, as the Emeralds picked up their 44th win of the year.
It was a pitchers' duel at Ron Tonkin Field on Wednesday, with both starters having scoreless outings. Hops' starter, Scott Randall, threw 4.2 innings, allowing no runs, two walks and six strikeouts. Emeralds' starter, Keaton Winn, pitched 4.1 innings, allowing no runs, two walks and four hits.
Hillsboro had three straight singles in the fifth, chasing Keaton Winn, but Channy Ortiz was thrown out stealing second on a failed hit and run. The Hops didn't get a run across in the inning.
Andrew Saalfrank had a one-two-three sixth and came back on for the seventh inning. There was no score in the seventh, as Hunter Bishop came to the plate with two on and two outs. Bishop singled to right field and Cam Coursey made a solid throw home to Caleb Roberts, but the tag was just late, scoring Luis Toribio. Eugene had a 1-0 lead.
A.J. Vukovich singled and stole second to get in scoring position in the eighth with just one out, but he got stranded on base. Hillsboro was 0-for-6 with runners in scoring position in the game.
Nick Morreale turned in a great outing out of the Eugene bullpen, striking out five over 2.2 innings. Morreale tallied the win, making him 4-3 on the season.
Defending Northwest League pitcher of the week, Gerald Ogando, continued to dominate, as he pitched a clean eighth and ninth. Ogando has now retired 19 straight hitters.
Nick Avila extended his scoreless streak to 14 appearances, as he got his league-leading 12th save, while lowering his ERA to .98 in the 1-0 Eugene win.
Hillsboro (35-40) and Eugene (44-30) will play game 3 on Thursday at 7:05, with the pre-game show at 6:50 on Rip City Radio 620 and MiLB.tv.