The Show Before the Show: Episode 353
Amazing Tyler bringing balancing act to MiLB parks in 2022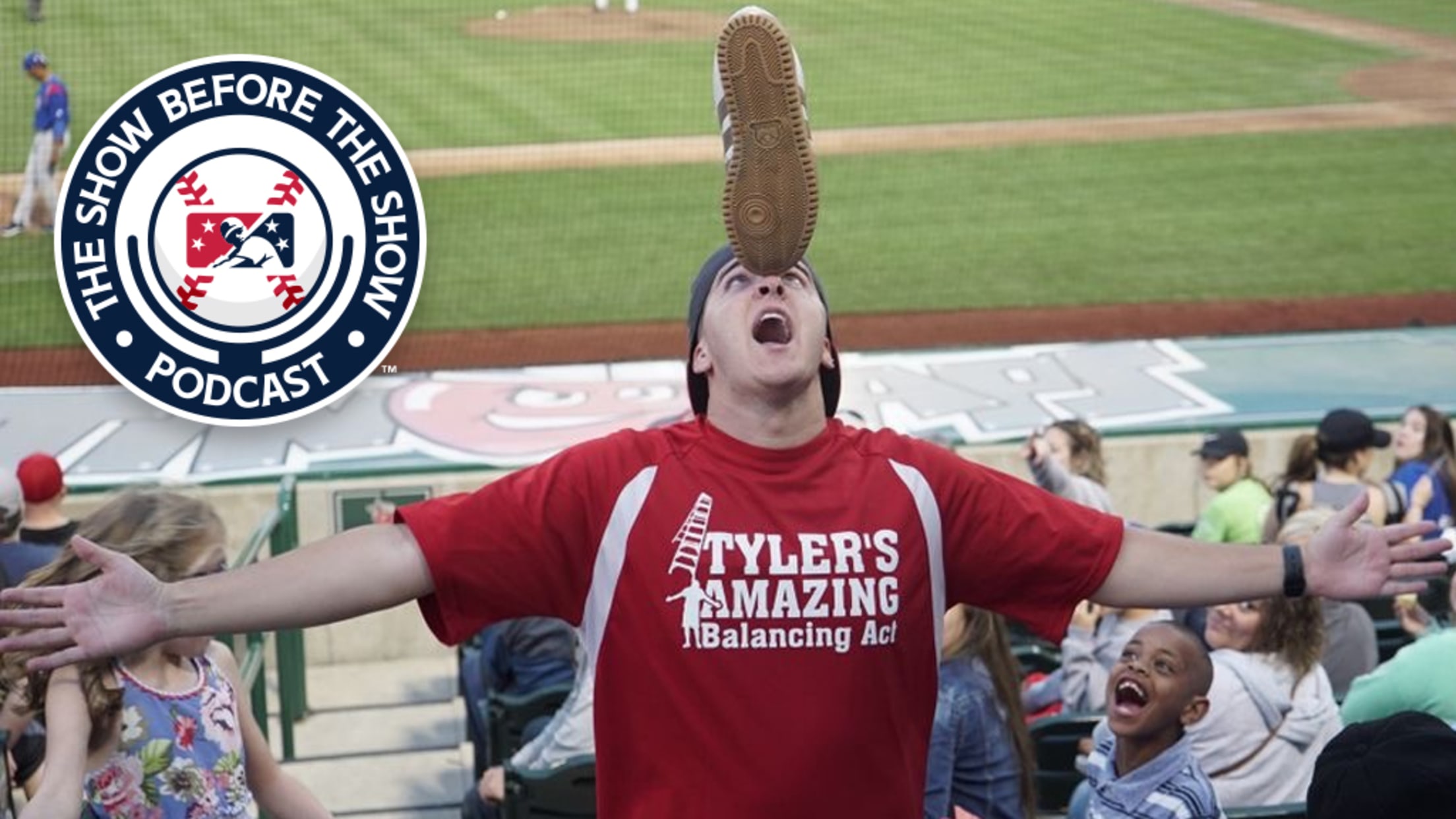 Check out the latest episodes of The Show Before the Show, MiLB.com's official podcast. A segment rundown is listed below, in case you want to skip to a particular section. Like the podcast? Subscribe, rate and review on Apple Podcasts. The podcast is also available via Spotify, Stitcher and other
Check out the latest episodes of The Show Before the Show, MiLB.com's official podcast. A segment rundown is listed below, in case you want to skip to a particular section. Like the podcast? Subscribe, rate and review on Apple Podcasts. The podcast is also available via Spotify, Stitcher and other podcast-listening apps. Send questions or feedback to [email protected], and follow hosts Tyler Maun (@TylerMaun), Sam Dykstra (@SamDykstraMiLB) and Benjamin Hill (@bensbiz) on Twitter.
Intro/Ben's Biz Banter (0:00)
Tyler, Sam and Ben open this week's podcast by discussing Ben's new newsletter covering the business and culture of Minor League Baseball. The co-hosts also get into Greenville's bobblehead of Red Sox prospect/folk hero Joe Davis and the role Daytona played in the story of Jackie Robinson.
The Amazing Tyler (13:36)
Tyler Scheuer joins the show to talk about the balancing act he takes to Minor League Baseball parks across the country.
Three Strikes (38:03)
Tyler and Sam break down early prospect performers and the most and least aggressive opening Minor League assignments to begin the 2022 season.
Ghosts of the Minors/MiLB.TV picks of the week (1:01:08)
Josh takes an eponymous dive into this week's edition of Ghosts, and Tyler and Sam provide their selections for what to watch on MiLB.TV in the days ahead.