The Show Before the Show: Episode 352
Previewing Opening Night; Predicting top '22 performances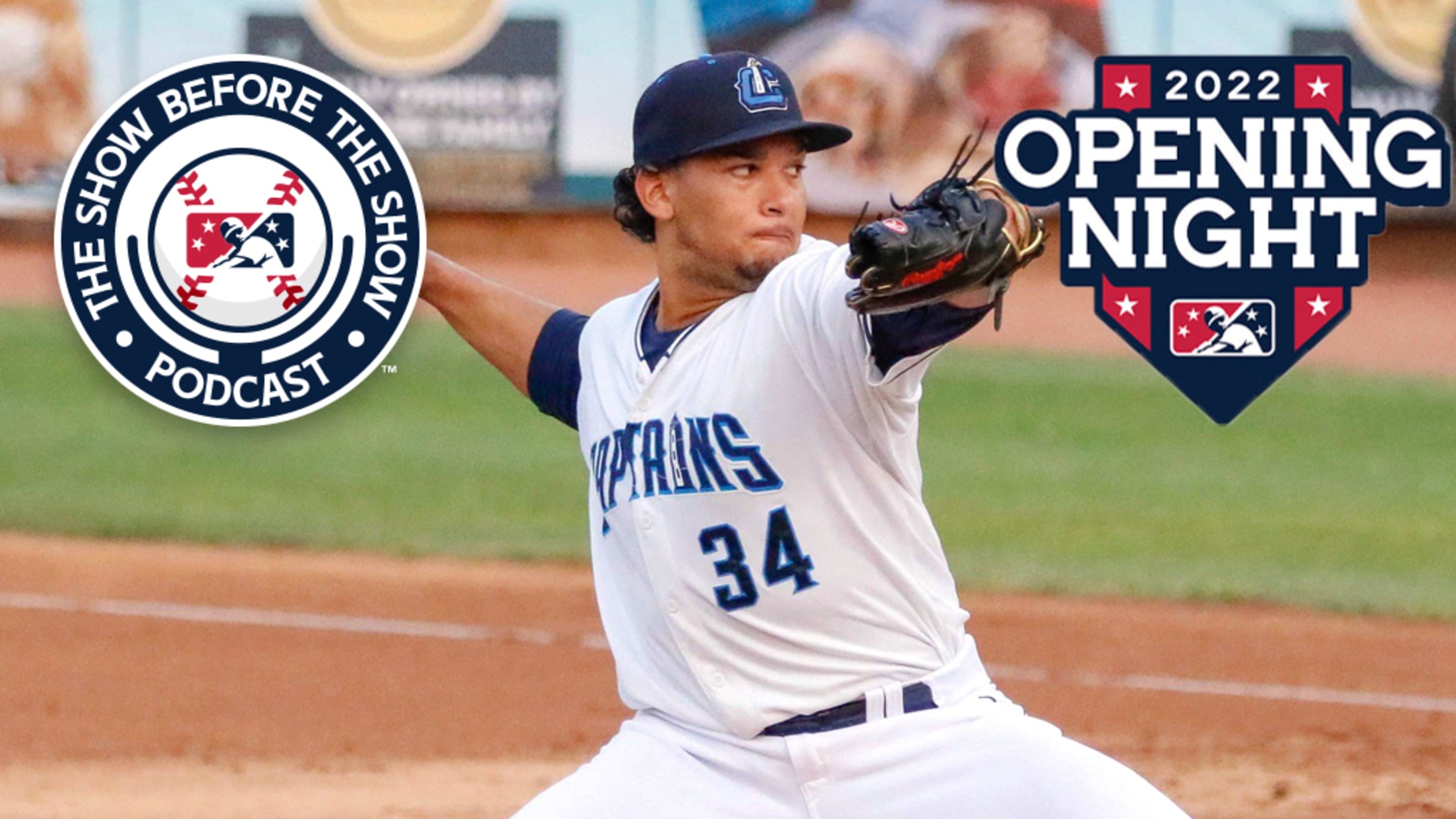 Guardians prospect Daniel Espino features in this year's Minor League predictions. (Lake County Captains)
Check out the latest episodes of The Show Before the Show, MiLB.com's official podcast. A segment rundown is listed below, in case you want to skip to a particular section. Like the podcast? Subscribe, rate and review on Apple Podcasts. The podcast is also available via Spotify, Stitcher and other
Check out the latest episodes of The Show Before the Show, MiLB.com's official podcast. A segment rundown is listed below, in case you want to skip to a particular section. Like the podcast? Subscribe, rate and review on Apple Podcasts. The podcast is also available via Spotify, Stitcher and other podcast-listening apps. Send questions or feedback to [email protected], and follow hosts Tyler Maun (@TylerMaun), Sam Dykstra (@SamDykstraMiLB) and Benjamin Hill (@bensbiz) on Twitter.
Opening segment (0:00)
Ben joins Tyler and Sam to preview Opening Night and the first few days of the 2022 season at the Double-A, High-A and Single-A levels from a promotional and operational standpoint.
2022 predictions (17:29)
Tyler, Sam, Josh and Kelsie come together for their annual predictions, ranging from the Minor League home run king to the Rookie of the Year favorites.
Ghosts of the Minors/MiLB.TV picks (1:11:17)
Josh holds office hours in the edition of Ghosts, and Tyler and Sam offer MiLB.TV games worth watching in the days ahead.