The Show Before the Show: Episode 350
MiLB rules changes, Pipeline's new Top 100 featured on podcast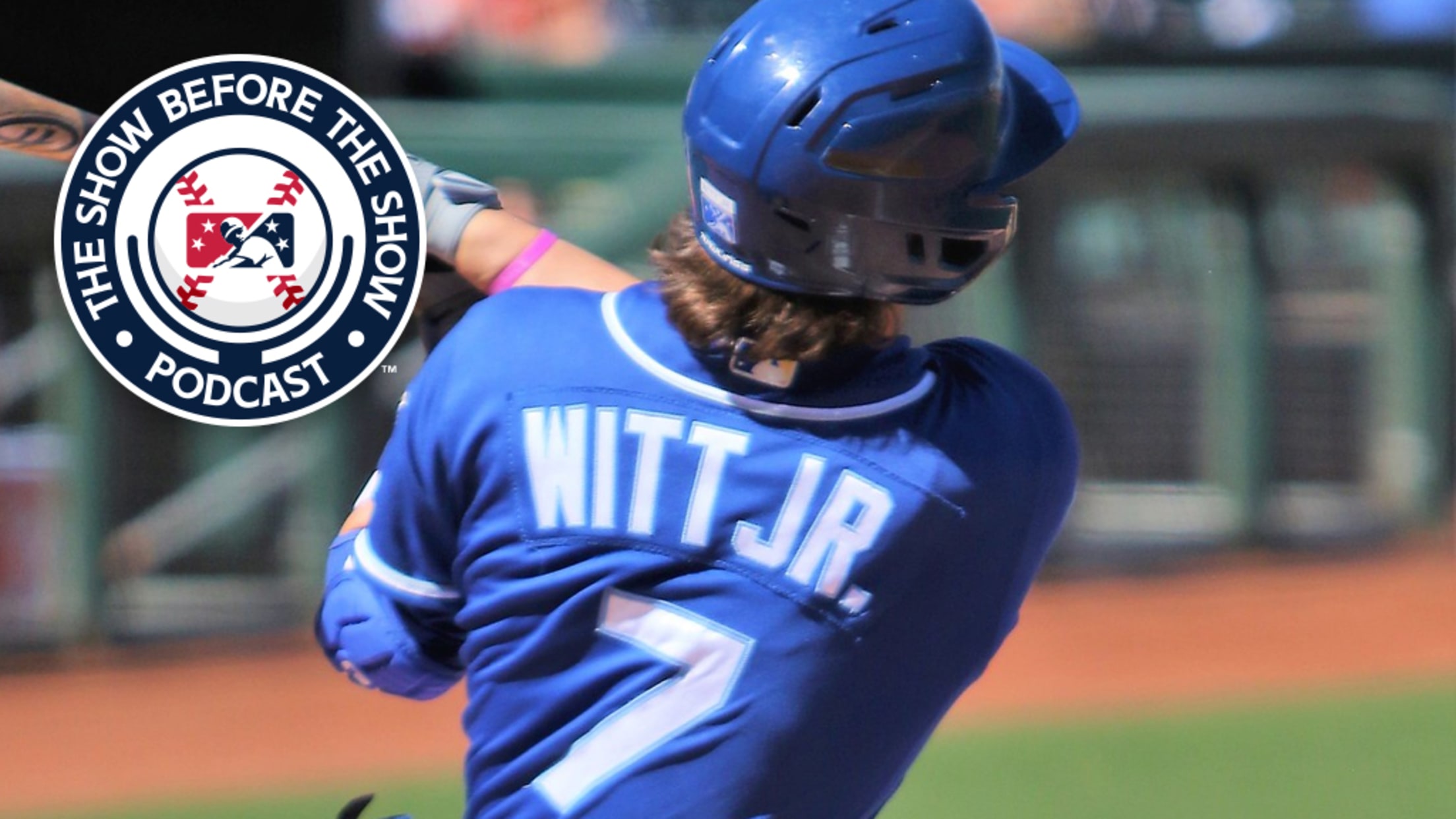 Royals infielder Bobby Witt Jr. is MLB Pipeline's new No. 1 overall prospect. (Jerry Espinoza/MiLB.com)
Check out the latest episodes of The Show Before the Show, MiLB.com's official podcast. A segment rundown is listed below, in case you want to skip to a particular section. Like the podcast? Subscribe, rate and review on Apple Podcasts. The podcast is also available via Spotify, Stitcher and other
Check out the latest episodes of The Show Before the Show, MiLB.com's official podcast. A segment rundown is listed below, in case you want to skip to a particular section. Like the podcast? Subscribe, rate and review on Apple Podcasts. The podcast is also available via Spotify, Stitcher and other podcast-listening apps. Send questions or feedback to [email protected], and follow hosts Tyler Maun (@TylerMaun), Sam Dykstra (@SamDykstraMiLB) and Benjamin Hill (@bensbiz) on Twitter.
Opening segment (0:00)
Tyler, Sam and Ben begin this week's podcast with a lengthy discussion on the rules changes coming to the Minor League landscape in 2022 from expanded ABS to the shift ban. The co-hosts also look at standout promotions from the High-A calendar for the upcoming season.
Top 100 talk (46:01)
MLB Pipeline's Top 100 prospect list is out now, so Tyler and Sam spend some time in the second section of the show breaking down the big names at the top of the list as well as those who just missed the cut.
Wrapping up/Ghosts of the Minors (1:04:49)
Before the podcast comes to another close, Josh finds a good home for a long-lost team in Ghosts of the Minors.