The Show Before the Show: Episode 348
Heneghan shares stories from Arizona; Looking at Triple-A promos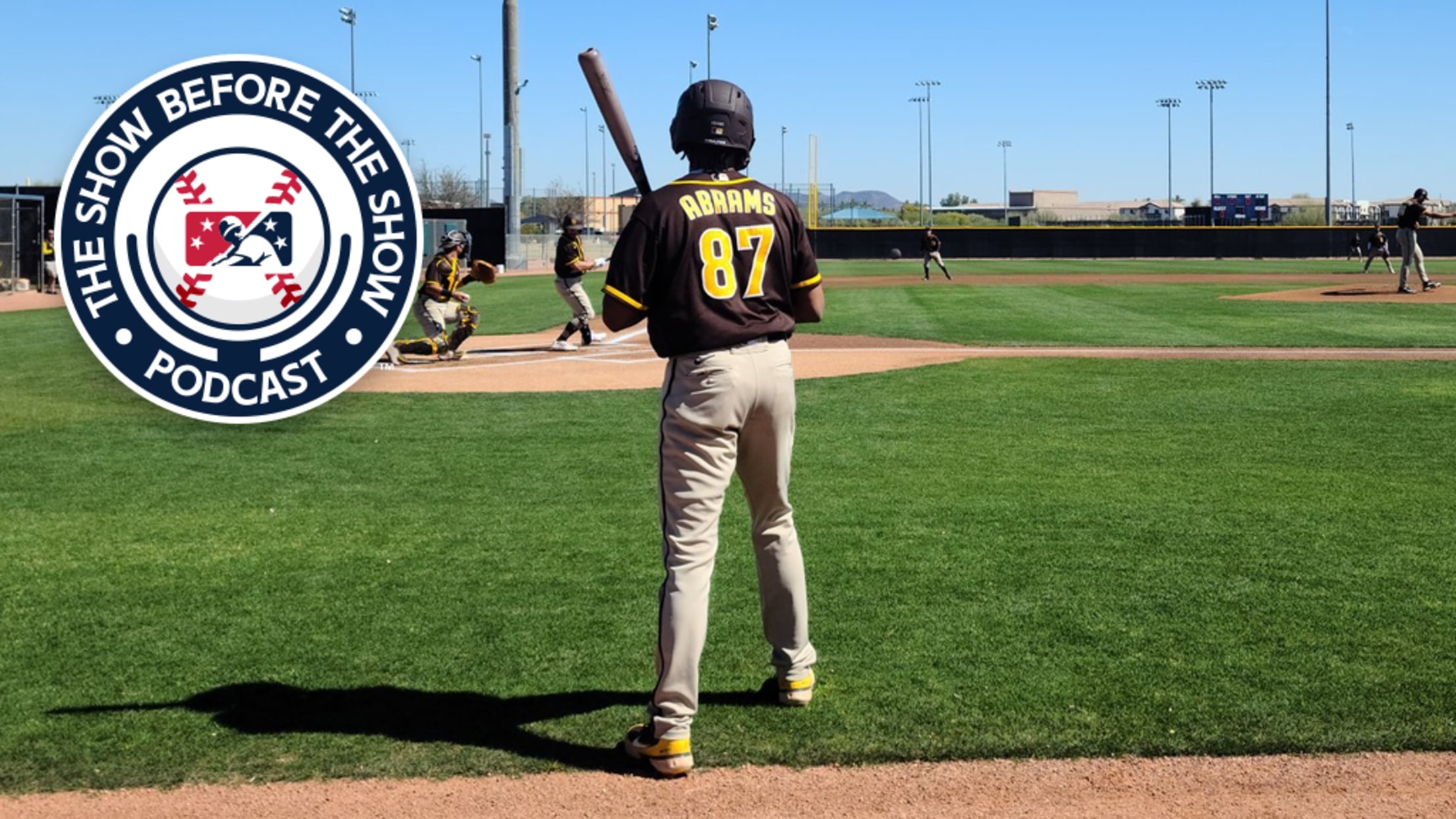 Before Major Leaguers arrived, Minor Leaguers were hard at work in Spring Training. (Kelsie Heneghan/MiLB.com)
Check out the latest episodes of The Show Before the Show, MiLB.com's official podcast. A segment rundown is listed below, in case you want to skip to a particular section. Like the podcast? Subscribe, rate and review on Apple Podcasts. The podcast is also available via Spotify, Stitcher and other
Check out the latest episodes of The Show Before the Show, MiLB.com's official podcast. A segment rundown is listed below, in case you want to skip to a particular section. Like the podcast? Subscribe, rate and review on Apple Podcasts. The podcast is also available via Spotify, Stitcher and other podcast-listening apps. Send questions or feedback to [email protected], and follow hosts Tyler Maun (@TylerMaun), Sam Dykstra (@SamDykstraMiLB) and Benjamin Hill (@bensbiz) on Twitter.
Intro/news of the week (0:00)
Note: This week's episode was recorded before MLB and the MLBPA agreed on a new collective bargaining agreement. The full CBA will be covered on next week's show. When the podcast was recorded, the two sides had agreed to further discuss an international draft. Tyler, Sam and Ben open the podcast by discussing what that process would be like. Also as Minor League Opening Day draws even closer, the gang looks at Triple-A promotional schedules and riffs on some of their favorite ideas coming from the Minors' top level.
Arizona Spring Training (35:11)
While Major Leaguers are headed to Spring Training now, Minor Leaguers have been in camp for some time. MiLB.com/MLB.com's Kelsie Heneghan visited Arizona earlier this week and joins the show to discuss what she saw and heard from the Phoenix area.
Wrapping up/Ghosts of the Minors (54:01)
Before the podcast wraps for another week, Josh Jackson is back with a fruitful edition of Ghosts of the Minors.