The College Connection: Roommates Laskey and Mervis Reunite in Myrtle Beach
June 25, 2021 by Sam Weiderhaft It's the top of the fourth inning at Pelicans Ballpark on a partly cloudy, warm summer day in the middle of June. The Pelicans took on the Charleston RiverDogs for the second game of the series after dropping the opener a night prior. Throwing
June 25, 2021 by Sam Weiderhaft
It's the top of the fourth inning at Pelicans Ballpark on a partly cloudy, warm summer day in the middle of June. The Pelicans took on the Charleston RiverDogs for the second game of the series after dropping the opener a night prior.
Throwing his warmup pitches on the mound just before the inning starts was a lefty from New Jersey, Adam Laskey. When he looked up after beginning his windup, he saw Pelicans' first baseman Matt Mervis skipping ground balls through the grass as he got his infielders ready for action.
Laskey fired his final warmup pitch, and RiverDogs leadoff batter Nick Schnell approached the plate to start the inning. He worked his way to a 2-2 count, with Laskey holding control. On the next pitch, Schnell chopped a ground ball over to first, and Mervis tracked it down after two hops. As Mervis fielded the ball, Laskey raced over to the first base bag to cover. With Schnell turning on the jets, Laskey received an underhand toss from Mervis and just beat him to the bag by about a step to record the first out of the inning. A soft applause rose from the fans, and you can probably count the number of hands clapping in the stadium following the 3-1 putout.
As Laskey stepped back to the mound, he flashed a smile back to Mervis. That simple play, a ground ball in the top of the fourth inning in one of 120 games this season, was years in the making.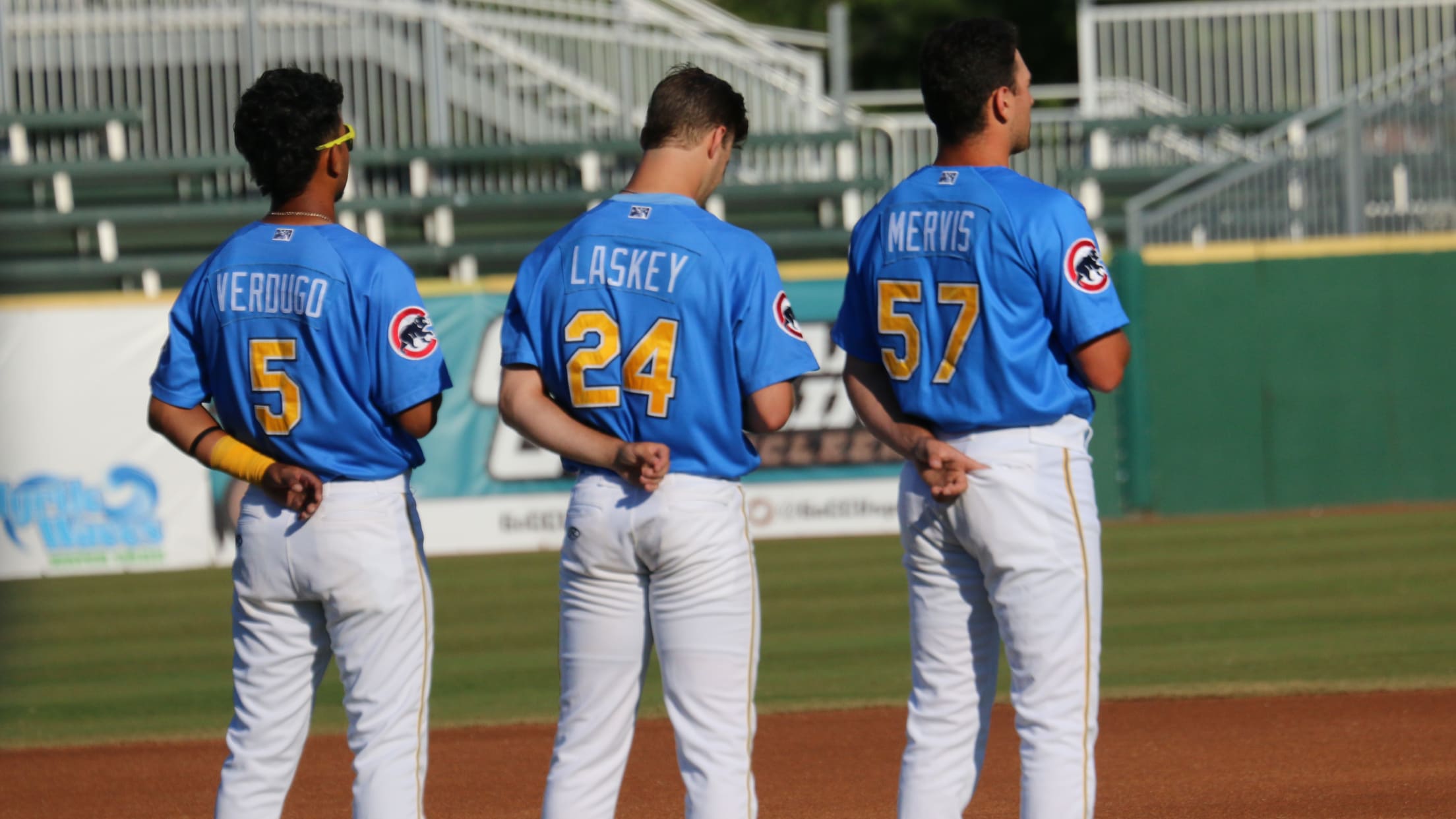 Adam Laskey and Matt Mervis both met in their early years of high school by playing on the same travel ball team. Based in New Jersey, Tri State Arsenal grabs the best talent from the tri-state area of Pennsylvania, New Jersey, and Delaware. With Mervis being from Washington D.C., he was one of a handful of budding stars that had to travel a few hours to play games with the club.
"I started playing with the Richmond Braves," Mervis said. "I wanted to be on a more well-known program."
With Los Angeles Angels superstar Mike Trout being an alum of the Arsenal program, Mervis got what he was looking for.
Laskey had been with the team for a few years prior to Mervis joining. As the two continued to play tournaments together, a friendship was born. Mervis ended up playing with the team for two years during high school.
"We had the same interests and became friends," Mervis said. "We stayed in touch and followed each other on social media. As we played over the next couple of years we kept in contact."
As the high school years started to run out, colleges came calling-enter Duke University, a North Carolina school fueled by the Cameron Crazies and striped with their rich basketball history. Their baseball team, however, was an afterthought. The Blue Devils hadn't made a Super Regional in program history and following a 21-34 season with a last-place finish in the ACC, former Appalachian State head coach Christ Pollard was brought in to take the reins for the 2013 season.
"That Arsenal organization has been one that we recruited heavily," Pollard said. "It's got a lot of guys that not only can get it done on the field, but also in the classroom."
Mervis saw Pollard's vision and committed pretty early in his high school career. Laskey came on a little later.
"We went to a showcase together, and Matt had mentioned that the Duke coaches were going to be there," Laskey said. "After that showcase, Duke reached out to me."
"I knew he was good," Mervis explained. "I told Duke about him and tried to foster the relationship."
As the recruiting process went on, the relationship between Mervis- who was being recruited as a powerful infielder and pitcher- and Laskey continued to grow. Laskey often came to Mervis with questions about the Duke coaching staff and why he had committed so early.
"I told him I saw a promising future with Duke," Mervis said. "I was trying to get him to come."
That promising future was rooted in the principles laid out by Pollard. He wanted to make sure Duke baseball wasn't only a team, but a family.
"We talk about servant leadership, that's one of the four core principles of our culture," Pollard said. "We define that as looking out for your teammates more than yourself and be willing to put your personal goals behind those of the team."
The convincing worked, and Laskey joined Mervis with a commitment to Duke as a part of the 2016 high school graduating class. When the decision to pick a roommate for freshman year came up, it was an easy one for the high school friends.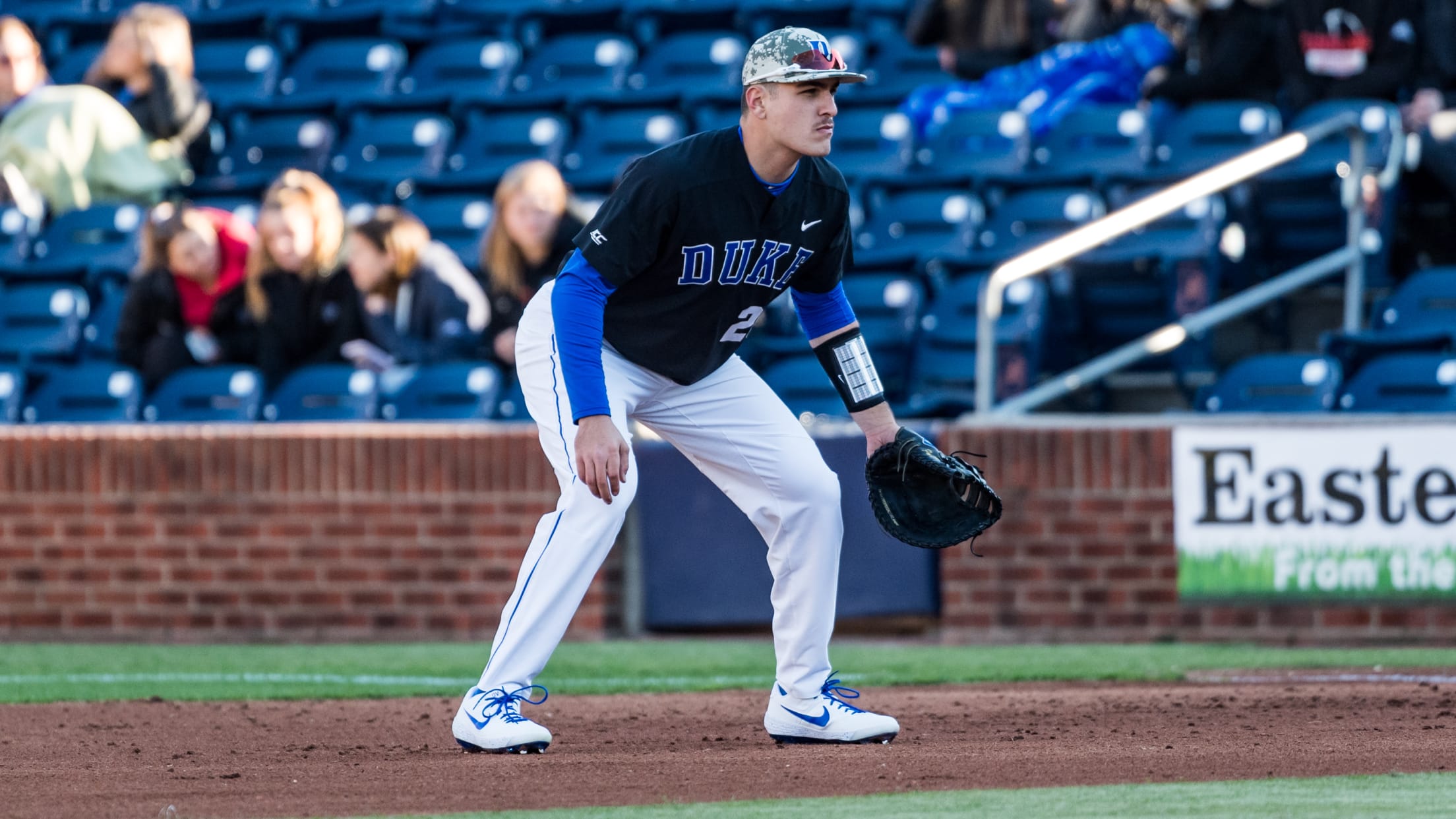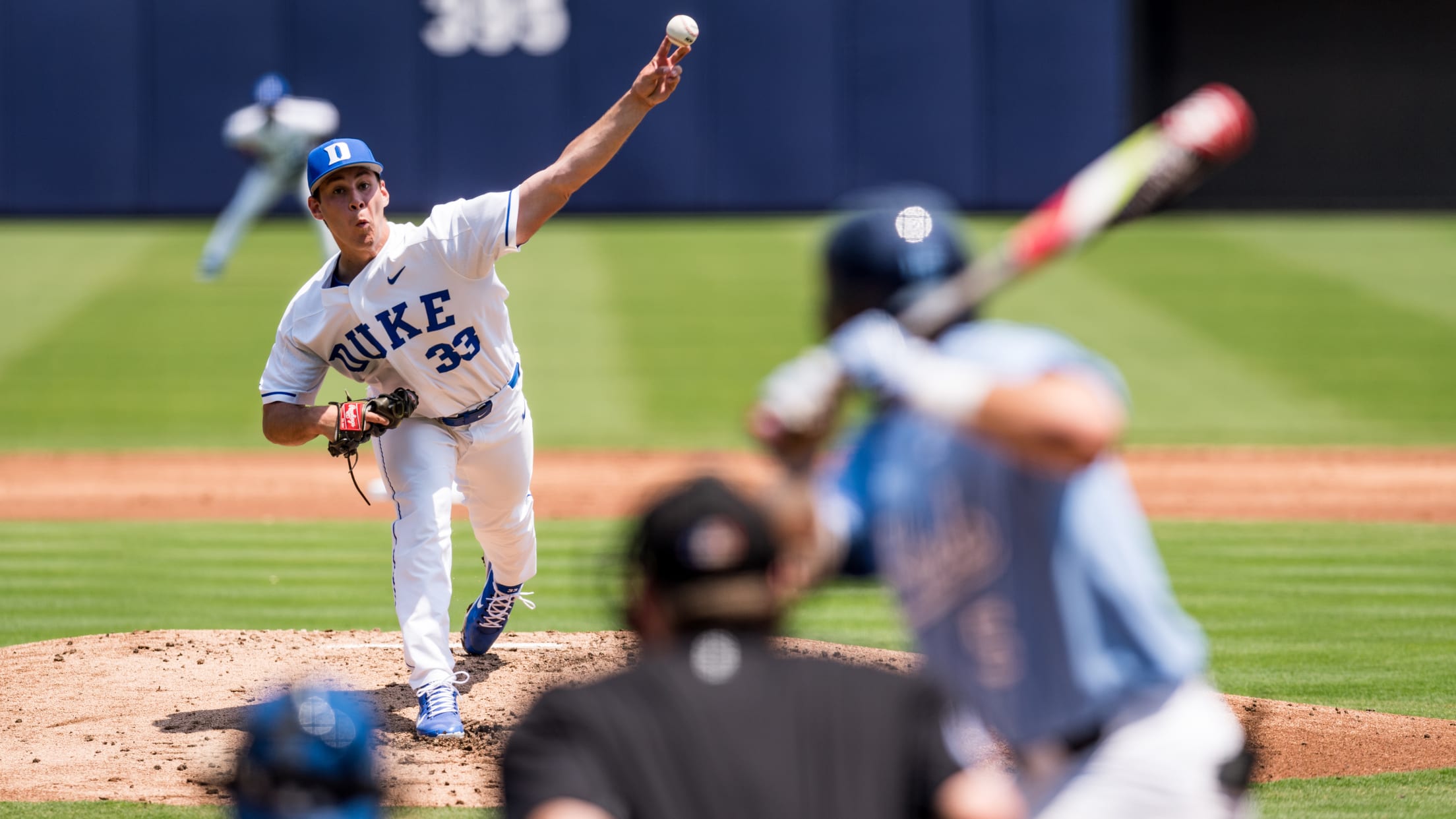 "I sent him a text that said, 'hey man you wanna live together,'" Mervis said. "And then we just stayed together for the next three years."
Laskey said, "We were really close for those three years, we lived in a tiny dorm, right next to each other because you couldn't live in an off-campus house until you were a senior."
For the 2017 and 2018 seasons, Laskey and Mervis took Duke baseball to heights it had never come close to reaching. The Blue Devils set a program record for wins in 2018 with a 45-18 record and reached an NCAA Super Regional for the first time in program history. Mervis mainly focused on pitching, going 3-0 with 21 strikeouts on the mound. Laskey started 15 games with a 6-4 record with 61 strikeouts.
"That was the biggest group of personalities I've ever had," Pollard said, cracking a smile through the phone. "They were a fun group and very close with one another. They had a swagger about them."
In 2019, the winning continued. The Blue Devils reached another Super Regional after losing many of their star players from a season before, including future Myrtle Beach Pelicans outfielder Jimmy Herron. Pollard had high praise for both Mervis and Laskey, who together both enjoyed another season of success.
"Those two guys led Duke back to another super regional title game with far less talent," Pollard said. "That group will always hold a special place in my heart."
Mervis went back to his two-way abilities, ranking fourth on the team with a .274 batting average and six home runs. On the mound, the right-hander threw in seven games with a 2.16 ERA. Laskey pitched in six games while starting three before an injury cut his 2019 season short. In those six games, Laskey struck out 10 batters through 12 innings.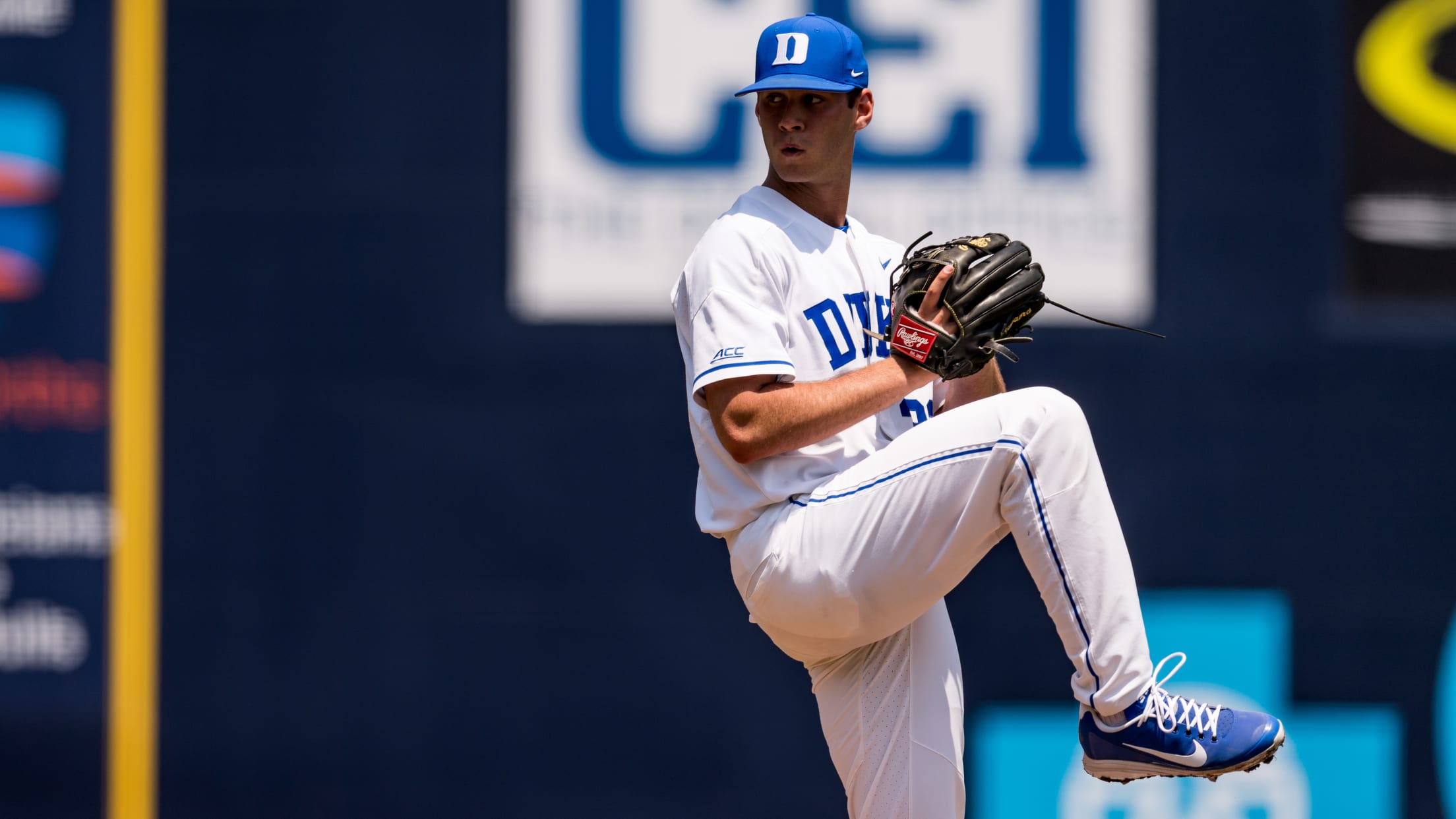 Following that season, the roles reversed. While he followed Mervis' commitment to Duke, Laskey was the first one to test the waters of professional baseball while Mervis stayed in school. With 119 career strikeouts and a career record of 11-9 through three seasons, Laskey turned his statistics to the 2019 MLB Draft and waited to have his name called. His time would come in the 19th round as the Chicago Cubs took him 582nd overall.
"I was happy and congratulated him," Mervis said. "Obviously that's the goal, you go to college for three years and want to get out."
But Laskey wouldn't be gone from the Durham, North Carolina, campus for long. He returned in the fall of 2019 after being drafted to rehab from his injury and finish his degree. As the 2020 season loomed in the distance, Mervis prepared for his last season of collegiate baseball before he hoped to turn professional, just like his roommate.
"I kept up with that 2020 team a lot," Laskey said. "Me and Matt talked almost every day."
As Laskey rehabbed, Mervis was selected to be a team captain for the 2020 Blue Devils. Before the season was cut short by the COVID-19 pandemic, Mervis would grab two wins on the mound and hit .304 with a trio of home runs. With Major League Baseball bringing in a slew of changes for the 2020 season, the Draft was cut back from 40 rounds down to just five.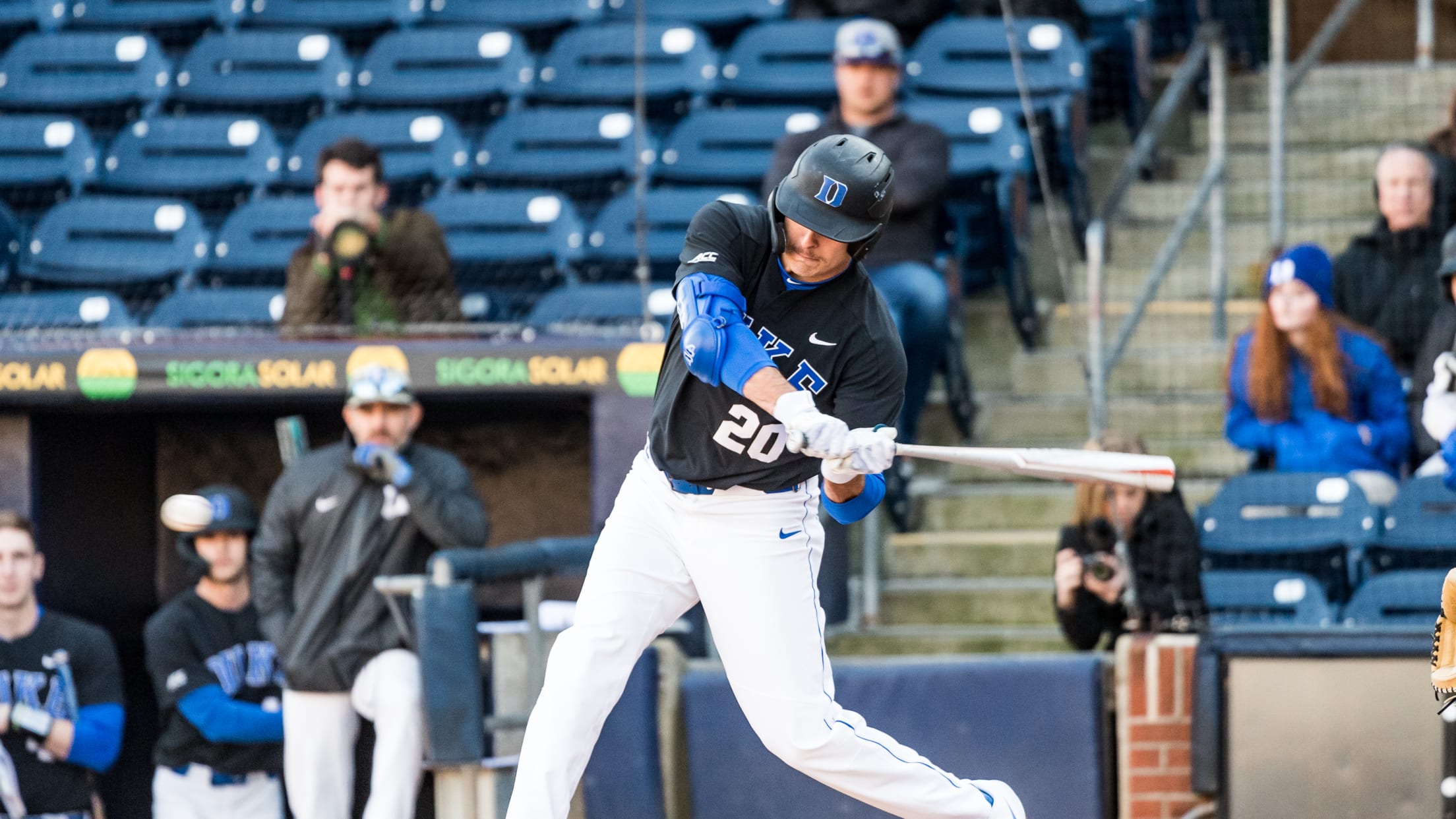 With the downsizing, Mervis went undrafted and instead had to seek out free agent opportunities within the major league organizations. As he marked off his Excel spreadsheet with all his wants and needs from big-league clubs, one team stuck out: the Chicago Cubs. Just as Laskey had asked for advice from Mervis about Duke, Mervis turned around and did the same with his best friend.
"I asked him a bunch of questions because he knew the pitching side," Mervis said. "I asked him about strength and conditioning, and he had a lot of good answers for me."
Laskey added, "I didn't want to be a bad influence, but I thought it would be awesome if he signed here."
The Cubs came calling. Mervis officially signed as an undrafted free agent with Chicago on June 26, 2020. He immediately raced to let his Duke teammates know, including Laskey.
"He was pumped up," Mervis said.
Laskey explained, "Once it happened, we had a lot of people reach out to us. Once we found out he was coming, I knew we had to be roommates for spring training."
The boys were playing for the same organization just as they had done since their sophomore year of high school. But there are four different teams in the Cubs' organization plus the instructional leagues in Arizona; the chances of them once again being teammates seemed small, until spring training started.
"We were practicing in the same group during spring training, so we kind of had a feeling that we'd be on the same team again," Laskey said.
And he was right. Laskey made the opening night roster with the Pelicans, while Mervis joined one week later. And to nobody's surprise, they became roommates once again in the Myrtle Beach area just like their days back in college.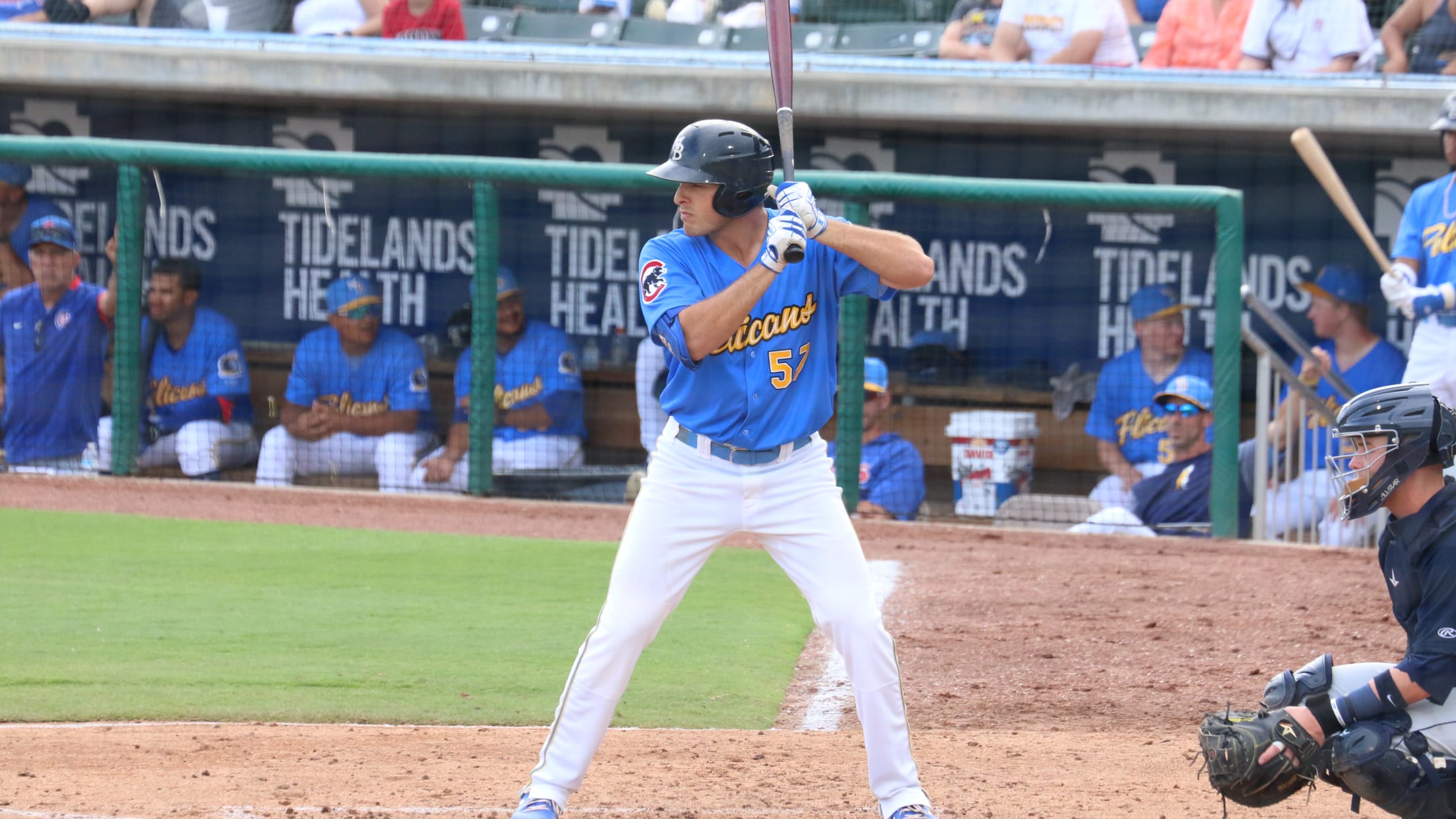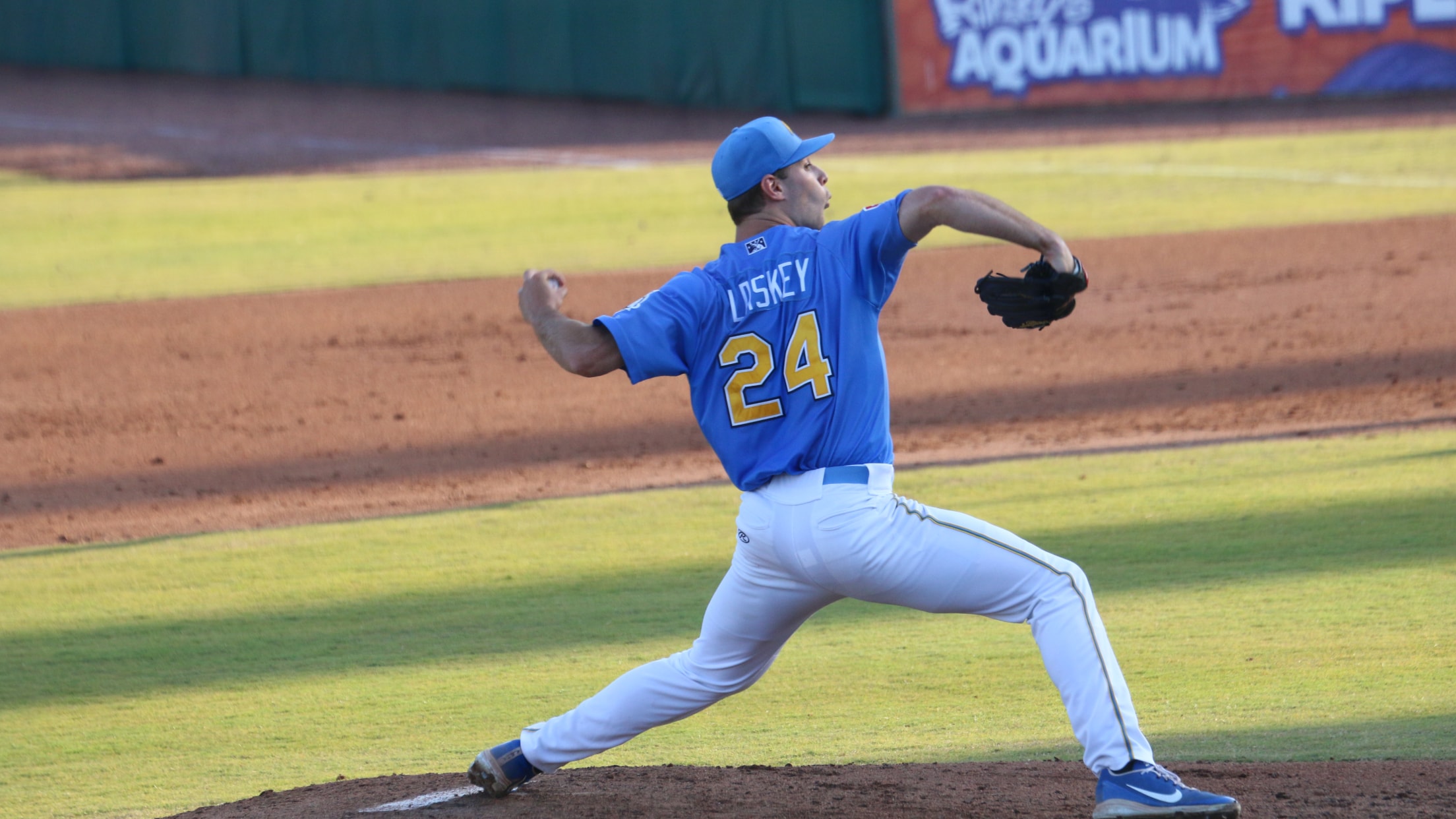 "They're kind of like an old married couple," Pollard said of his former players. "Matt has always been a grumpy old man; Adam has a happy-go-lucky personality about him. They've always been the yin to their yang. They're pretty different people."
So, that takes it back to the routine ground ball against the RiverDogs. One play with a huge backstory- a play that's been practiced between the two players involved for years.
"There's definitely a comfort factor there," Laskey said. "Me and him have practiced PFP's (pitcher's fielding practice) since college."
In the three years that Pollard had them together, he's confident that their mentality is strong enough to move them up the Cubs' system.
"I just try to encourage them to build off the principles we built at Duke," Pollard said. "Be the same guy every day, and both those guys have really embraced that. They have a blue-collar work ethic and I think that will give them a chance to move up."
No matter what's next for Mervis and Laskey in their baseball careers, they'll always be linked by a simple 3-1 putout, with years of friendship in between.