It blew up: Eugene embraces Exploding Whales 
A deep dive into an identity with Oregon roots and global appeal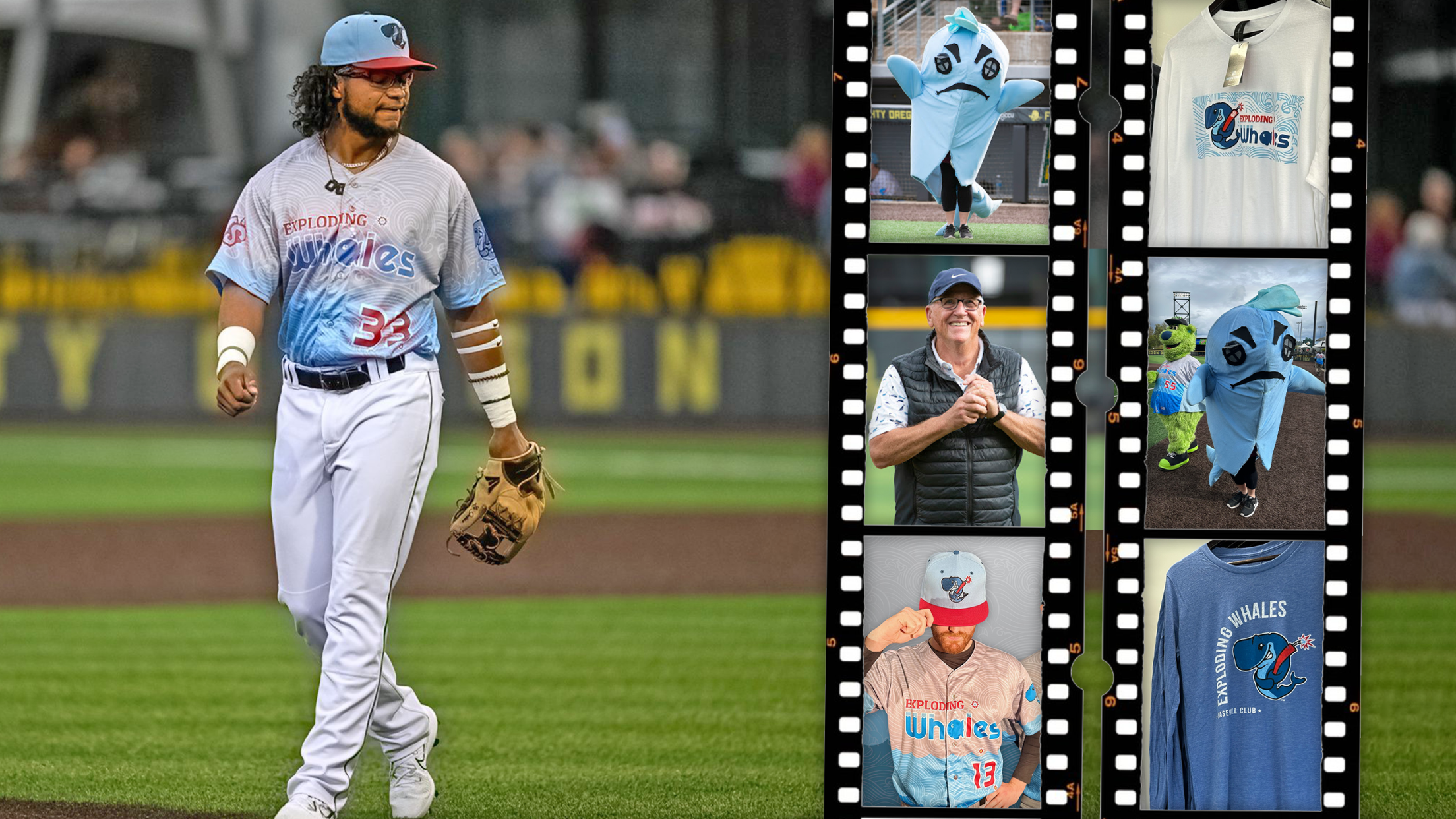 EUGENE, ORE – On March 23, when the Eugene Emeralds announced their Exploding Whales alternate identity, they figured it would create some regional buzz. Those expectations were immediately blown out of the water. The Emeralds, High-A affiliate of the San Francisco Giants, sold out their first batch of Exploding Whales
Spain goes from US hockey to Canadians baseball
Blue Jays prospect grew up on ice, now takes the field in Vancouver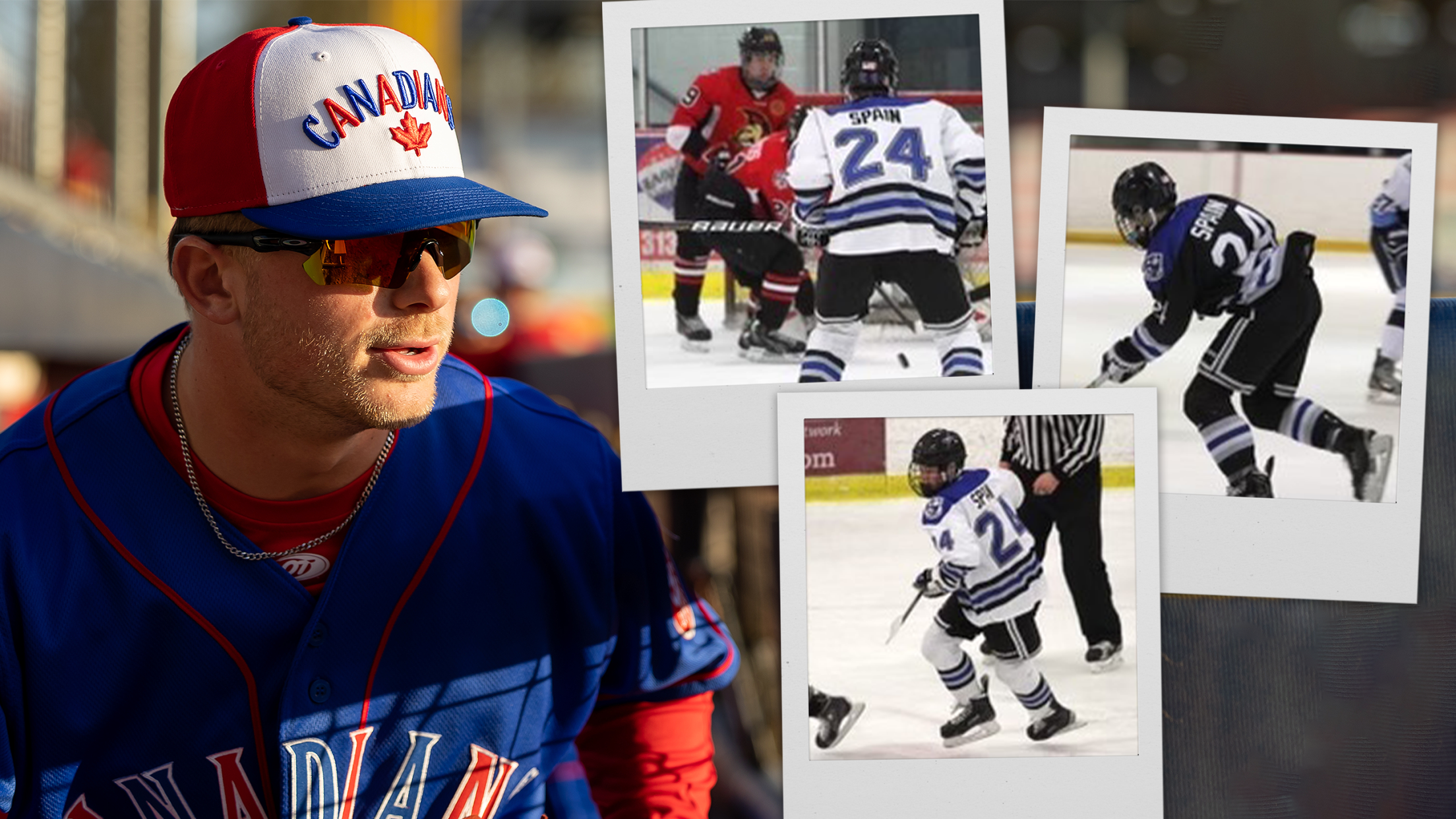 Garrett Spain grew up playing hockey in the United States, where baseball is the national pastime. These days, he's playing professional baseball in Canada. It's funny how life works out. Spain, an outfielder selected by the Toronto Blue Jays in the 15th round of the 2021 Draft, is currently in
Have bat, will travel: Mike Ford's tumultuous '22
Veteran slugger played for four MLB teams, four MiLB affiliates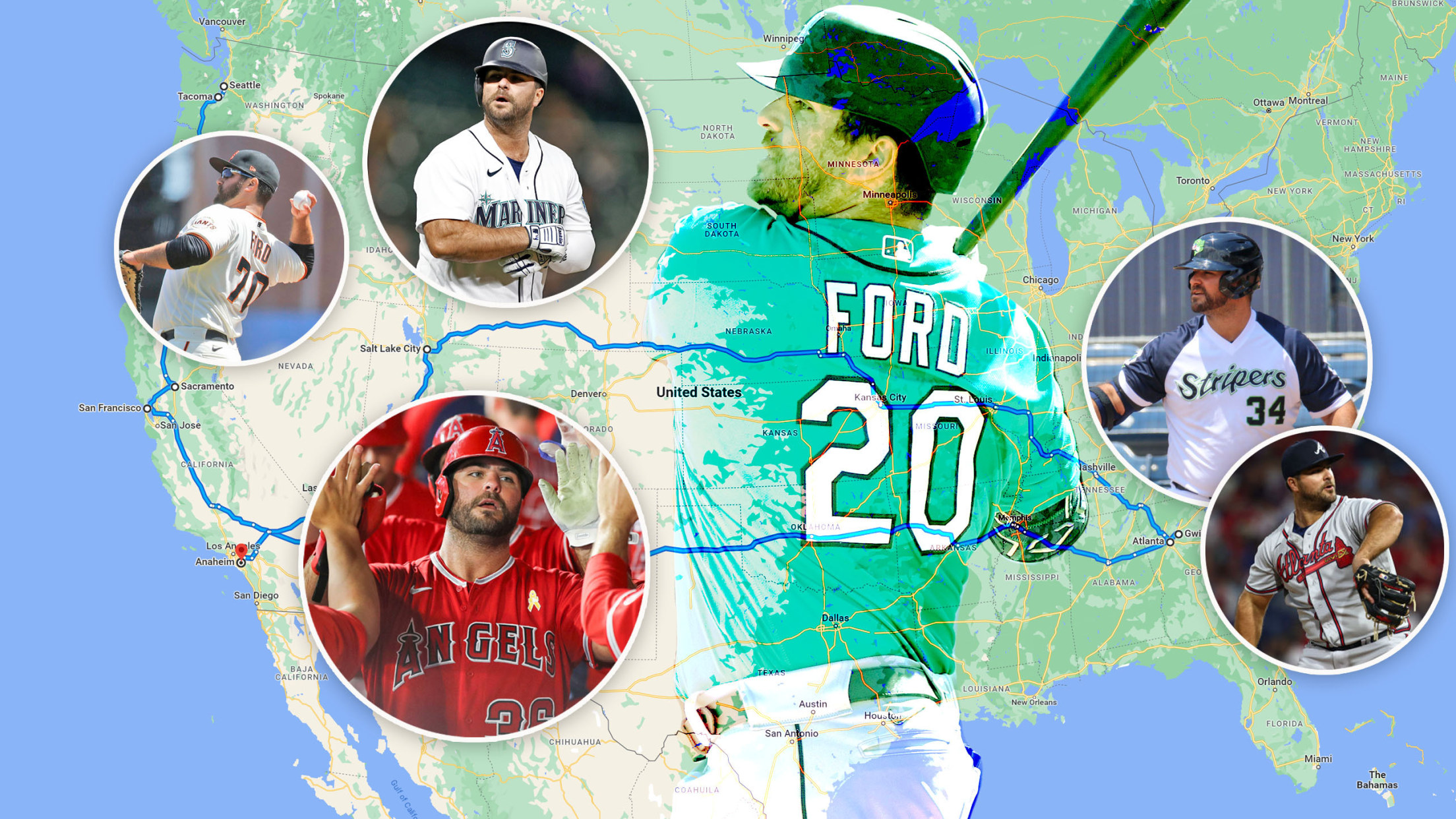 TACOMA, Wash. -- When Mike Ford told his current manager, John Russell, about his 2022 season, Russell had an apt response: "That's not a season. That's a career!" That about sums it up. Ford, a heavy-hitting first baseman and designated hitter, is currently a member of the Triple-A Tacoma Rainiers.
Hops' Grammes, Ray talk fave video games
Pac-Man? Rocket League? Hillsboro teammates have opinions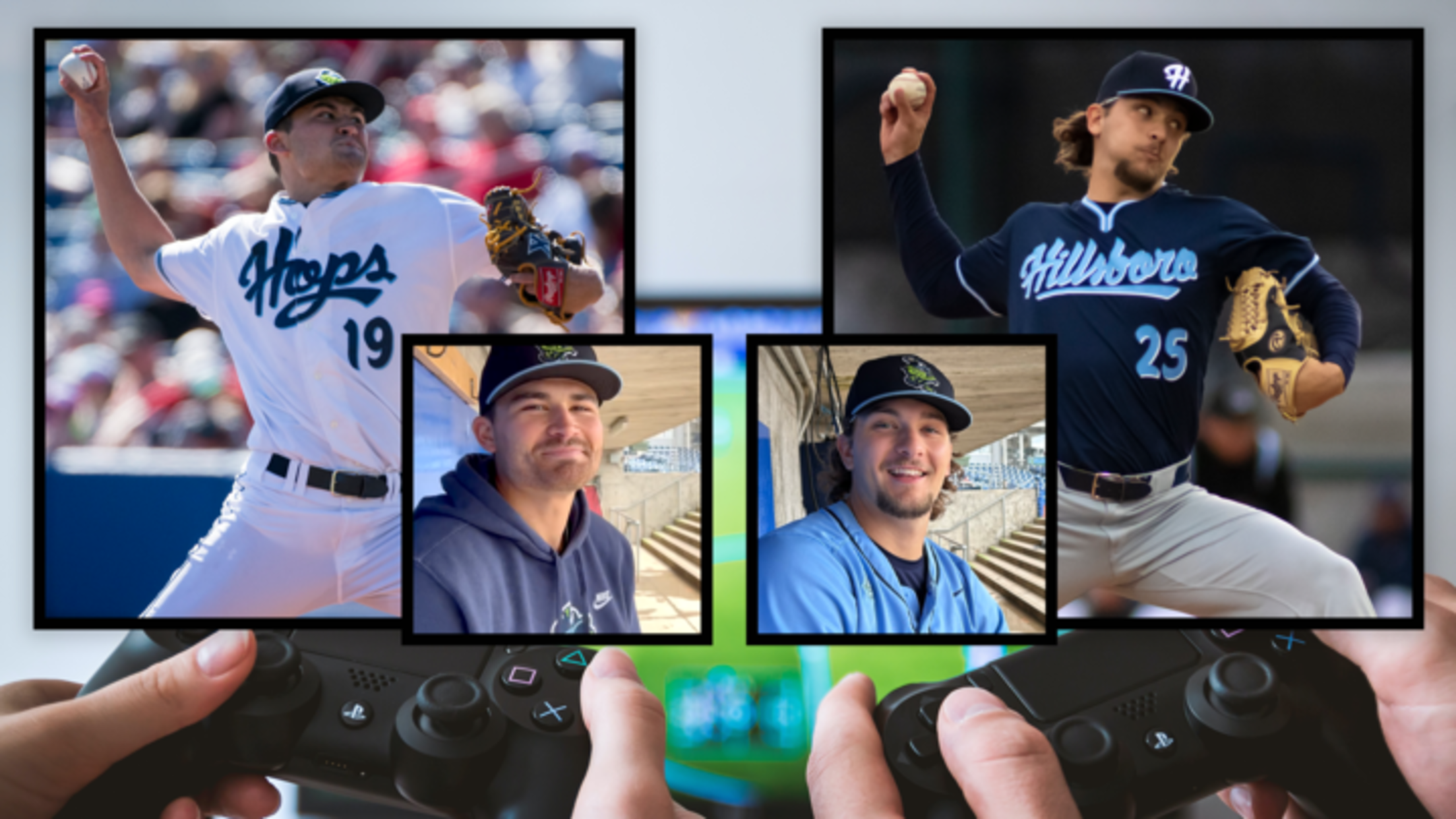 HILLSBORO, Ore. -- Dylan Ray and Conor Grammes have a lot in common, at least superficially. They're both right-handed pitchers in the Arizona Diamondbacks organization who currently play for the High-A Hillsboro Hops. They both occupy a spot on MLB Pipeline's Top 30 D-backs prospects list. And, most importantly for
From heckler to PA announcer: Cole's unique path
Amplifying the improbable story of Eugene Emeralds' ballpark voice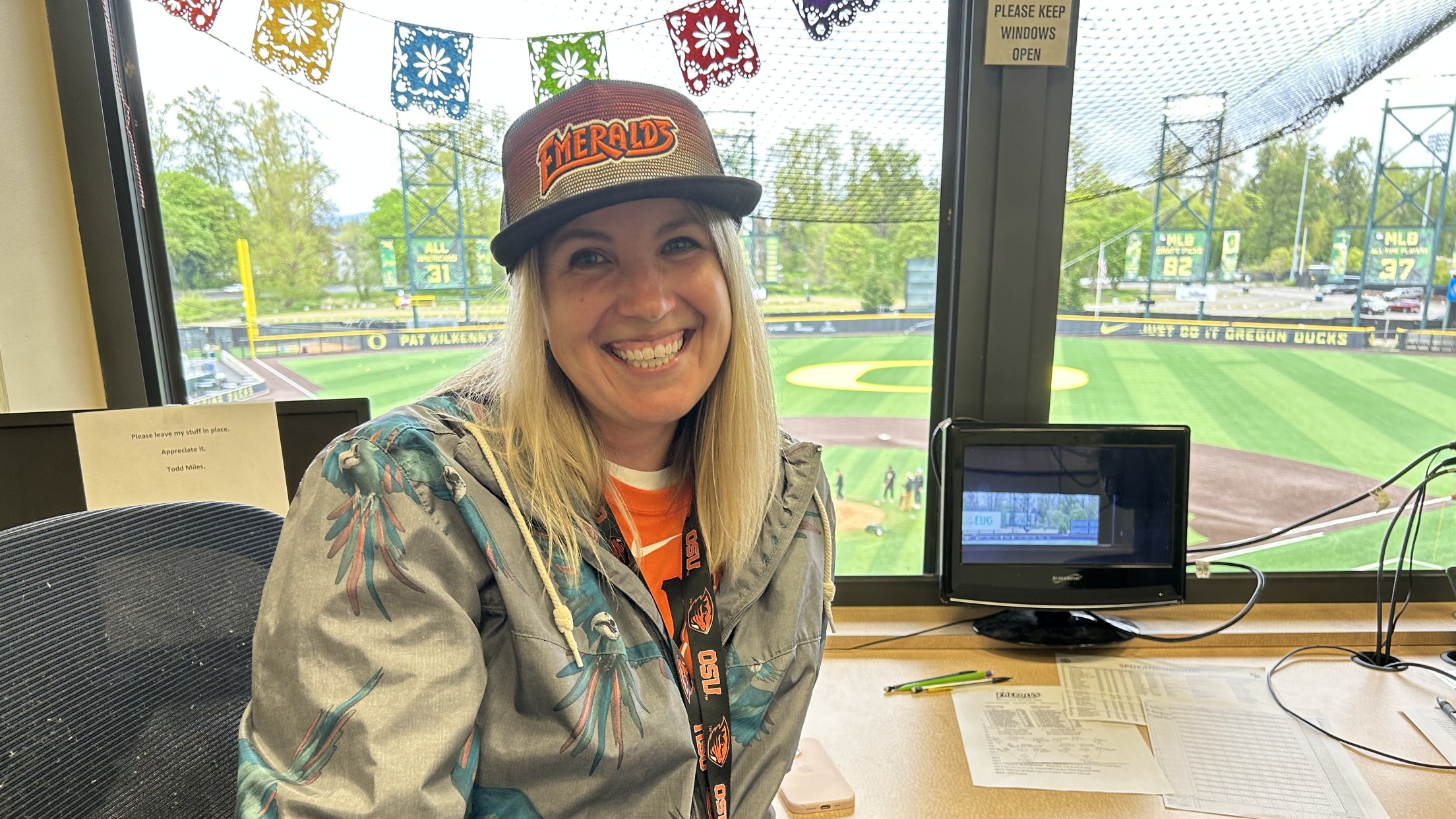 EUGENE, OREGON -- Jill Cole didn't apply for the job and had no prior experience. So how did she end up as public address announcer for the Eugene Emeralds, spending her evenings behind a microphone in the PK Park press box? It's kind of a weird story. "I came here
The affix is in: Jumbo Shrimp salute duct tape
Reviewing promotions director Ratz's sticky night at the ballpark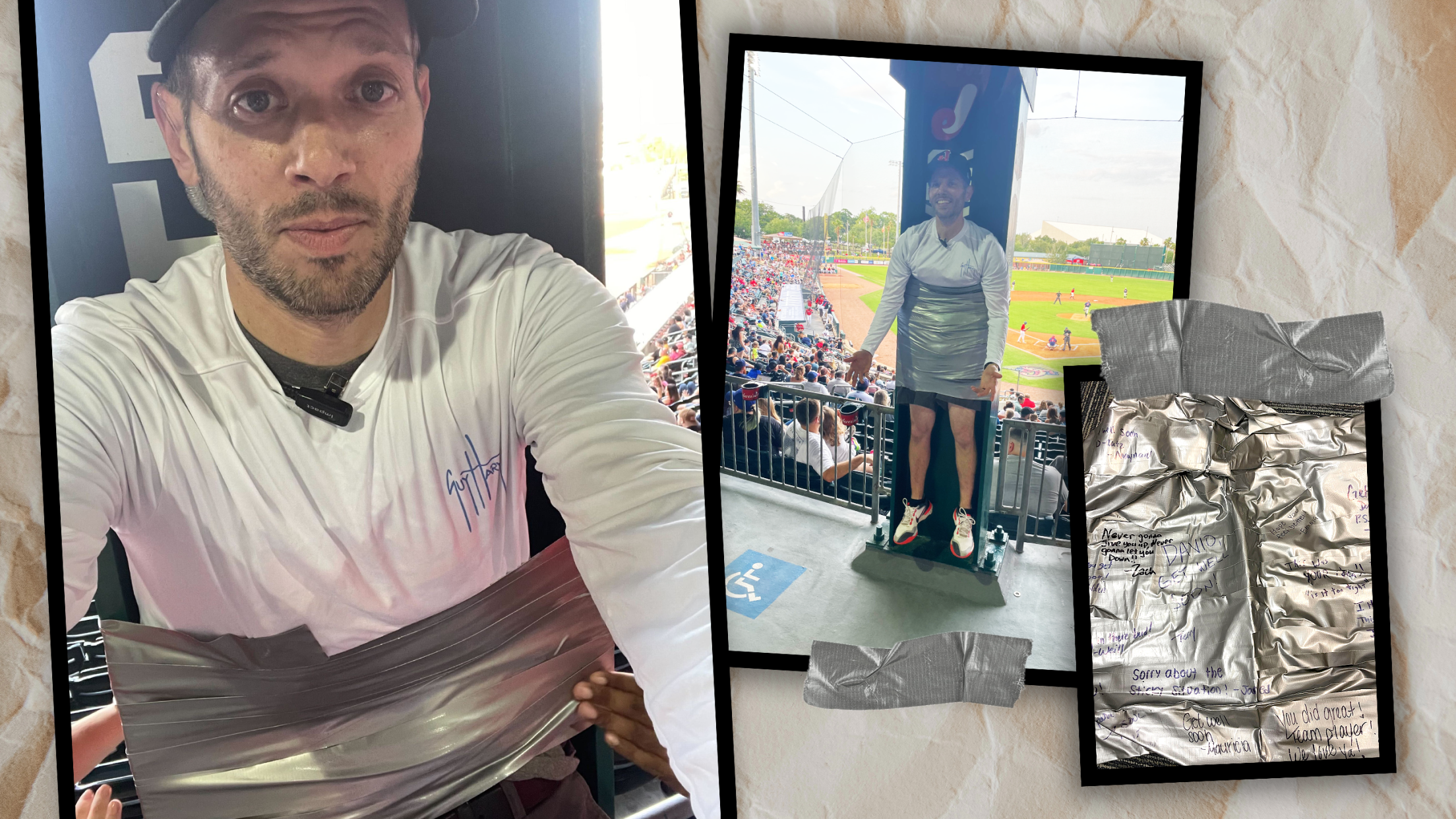 "It was my fault, because it was my idea. I suffered the consequences, so there you go." We've all expressed such sentiment during our lives. In this particular instance, the person speaking was Jacksonville Jumbo Shrimp promotions director David Ratz, and the idea gone wrong was to spend three innings
Jerry! Jerry! Springer's night with the Naturals
Remembering the talk show host's visit to Northwest Arkansas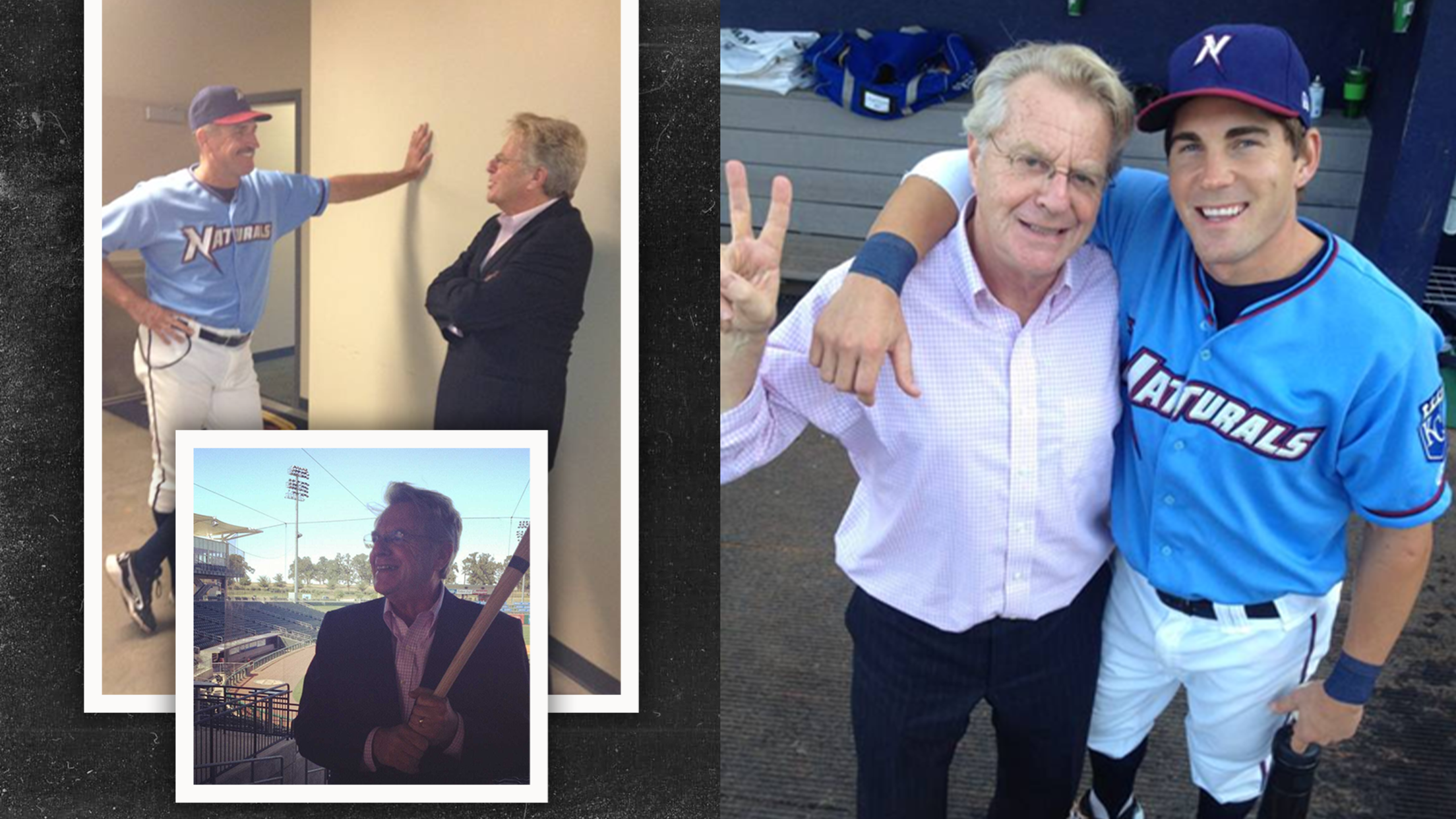 Jerry Springer, daytime TV talk show trendsetter, died Thursday at the age of 79. Springer was a huge baseball fan -- he loved the Yankees, and for a time, had season tickets for the Florida State League's Sarasota Red Sox. In 2012, he made what may have been his only
Going, going, Oregon: Previewing a ballpark trip
Traveling writer's itinerary includes Exploding Whales, Canada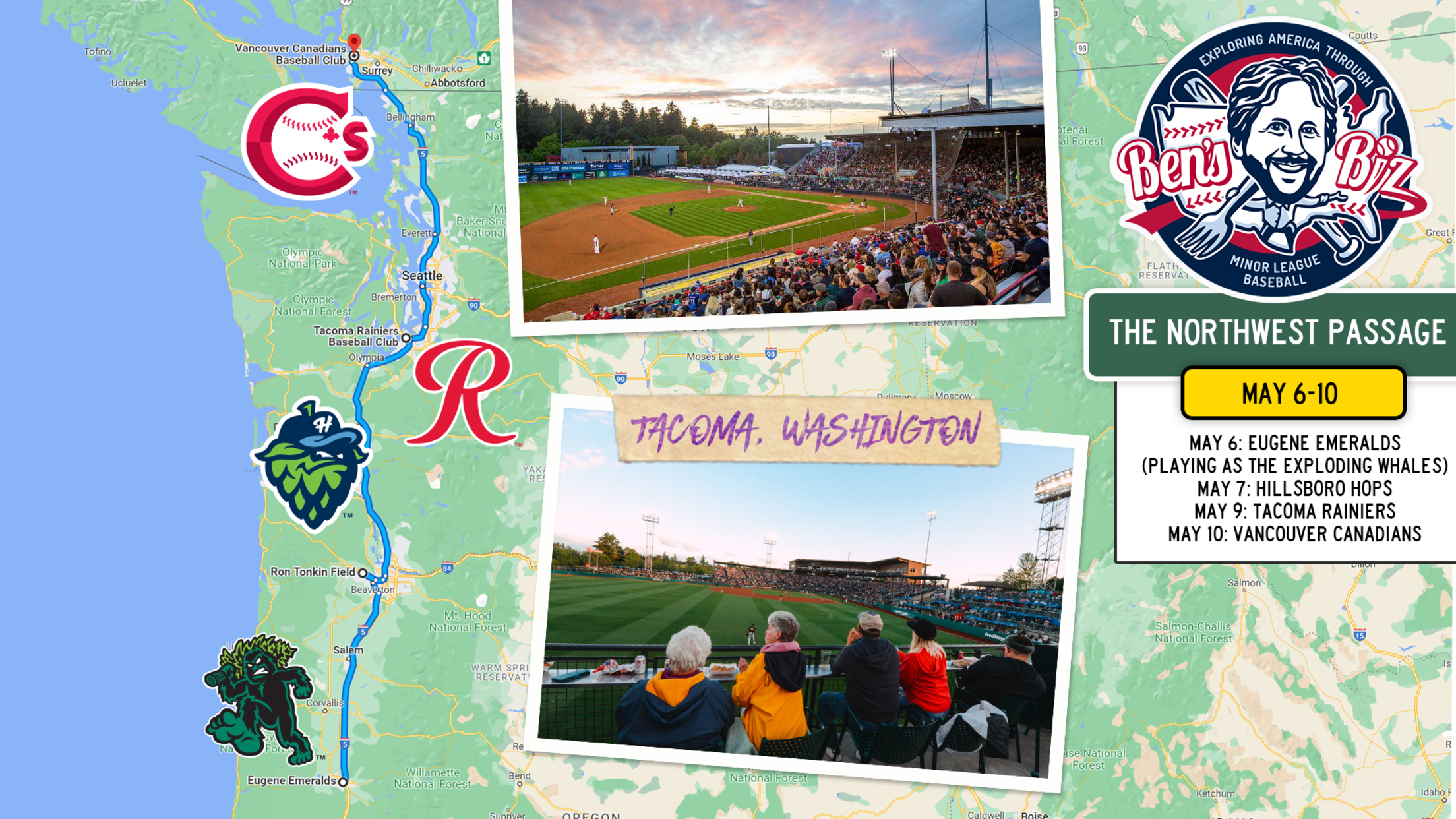 This article is excerpted from the latest edition of the Ben's Biz Beat Newsletter, which you can subscribe to HERE. Each Thursday brings a new installment filled with Minor League Baseball business and culture news.
Picking the best mascots in the Minors
Costumed characters that'll make you feel warm and fuzzy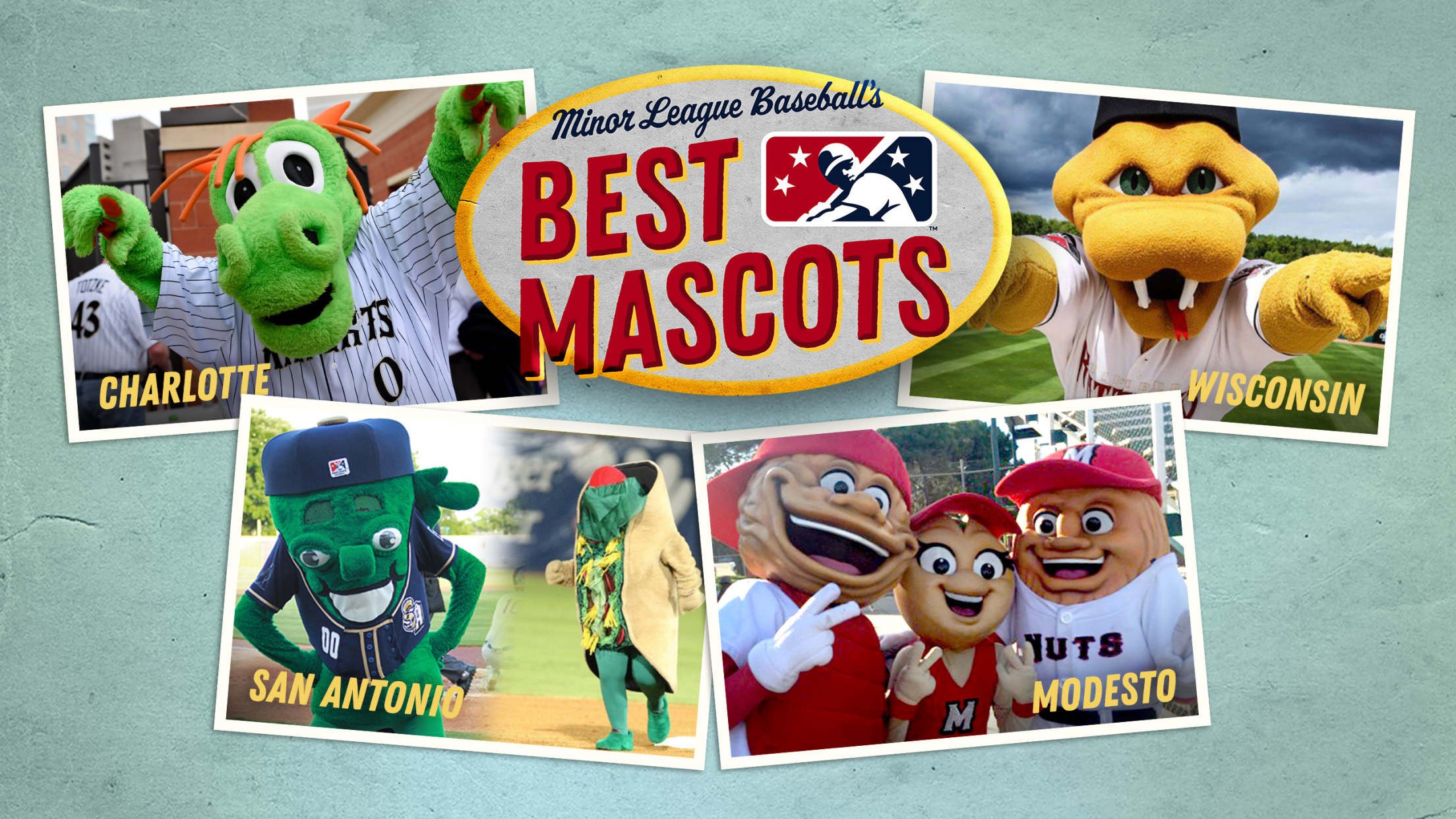 In Minor League Baseball, the players come and go. The mascot remains. Mascots are beacons of stability and bringers of joy, and the combination of these two durable traits make them universally beloved. Picking favorites is a thankless task, and while no one has to do it, this writer will
Rise of the Machines? Blue Wahoos embrace AI 
On Artificial Unintelligence Night, mankind takes the evening off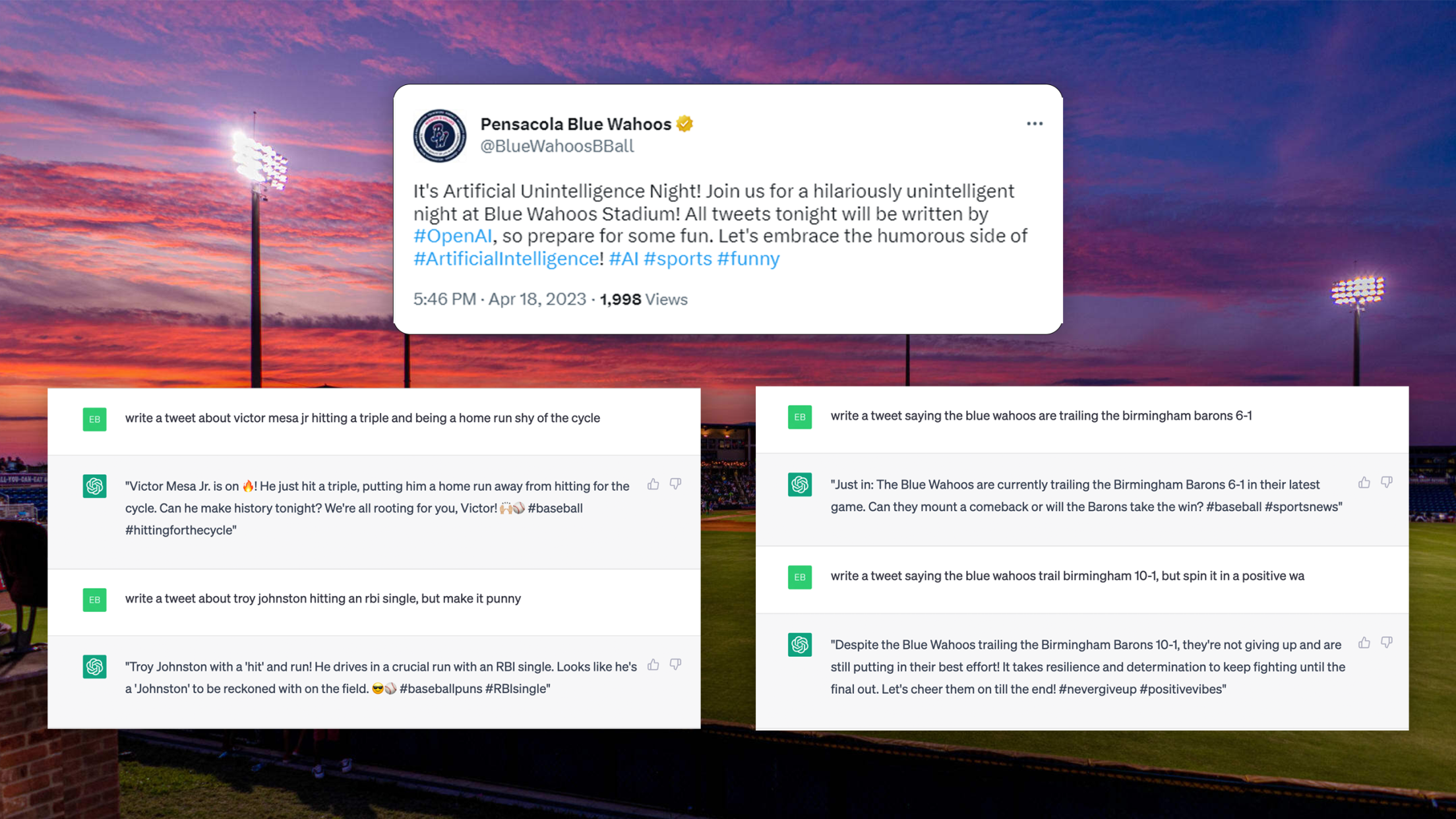 Erik Bremer, broadcaster for the Pensacola Blue Wahoos, says the team tries "to stay at the forefront of what people are talking about online." On Tuesday evening, that meant removing people themselves from the equation. It was "Artificial Unintelligence Night" at Blue Wahoos Stadium, during which the Double-A Marlins affiliate
Back for seconds: Even more MiLB food debuts 
Loosen your belt and grab a big pile of napkins, it's time to dig in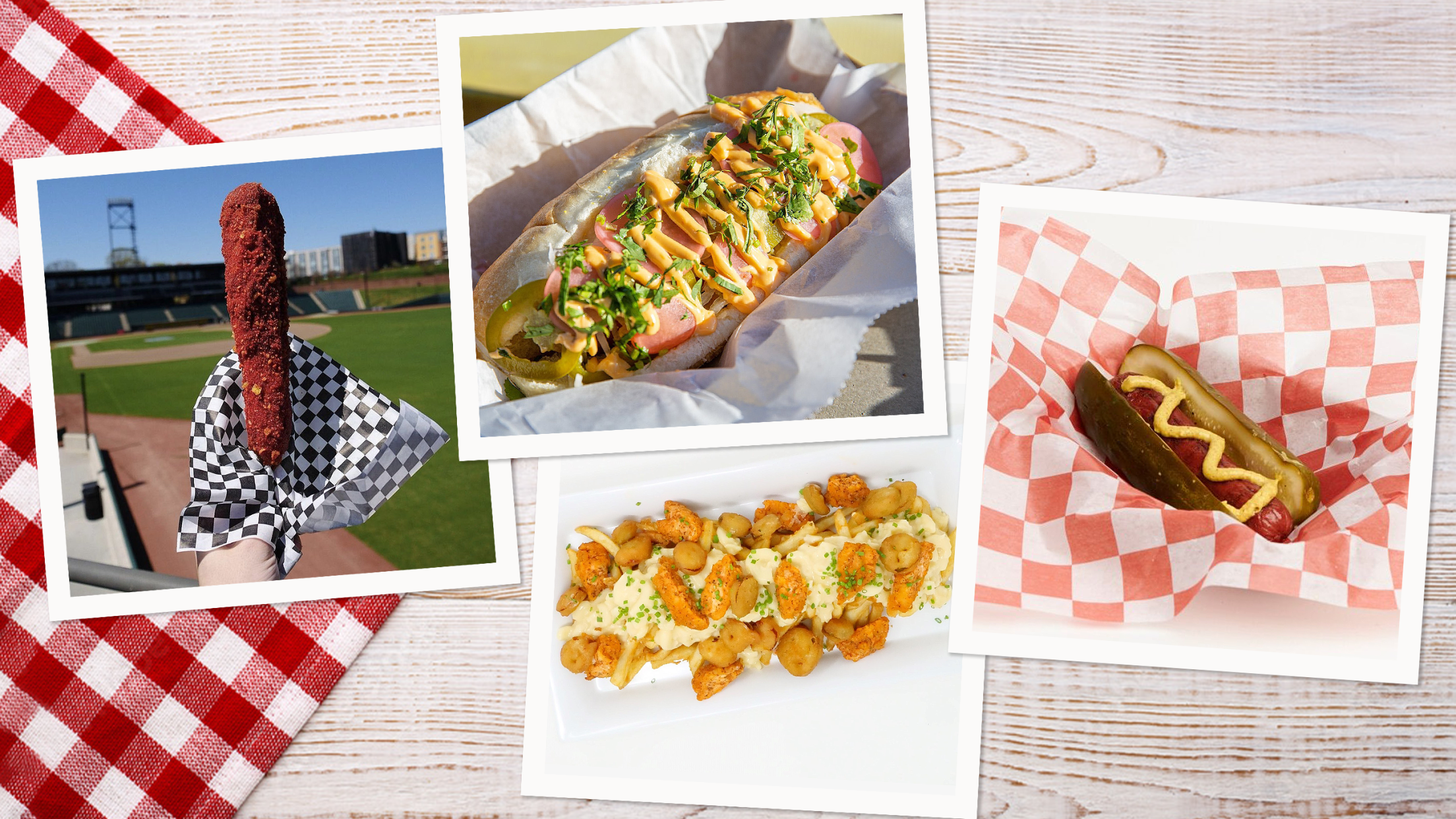 (This article first appeared, in modified form, in the latest edition of the Ben's Biz Beat Newsletter. Read it here, and subscribe here to have all the fun of the Minor Leagues delivered to your inbox each Thursday.) You may have read Tuesday's MiLB.com article on 2023 concession stand debuts,
Step up to the plate: New MiLB food items
An aromatic roundup of notable 2023 concession stand debuts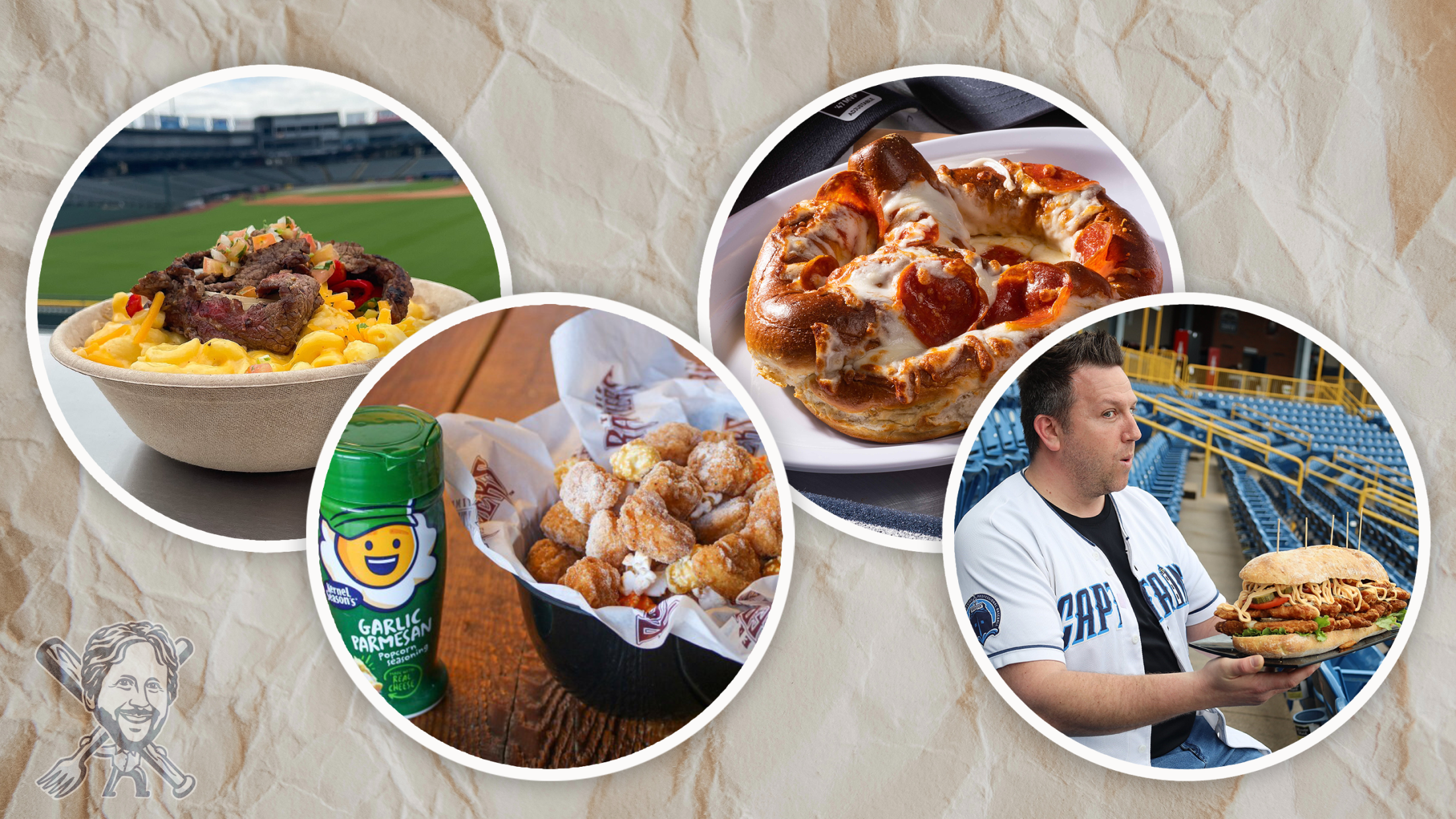 Hungry? If not, you probably will be after reading this appetizing article. What follows is a by-no-means comprehensive roundup of notable concession items debuting in the Minor Leagues this season. There's more where this came from, so there'll be a second course if the public is hungry for it. For
Been a while: Oldest Minor League ballparks
From Florida to British Columbia, a round-up of historic facilities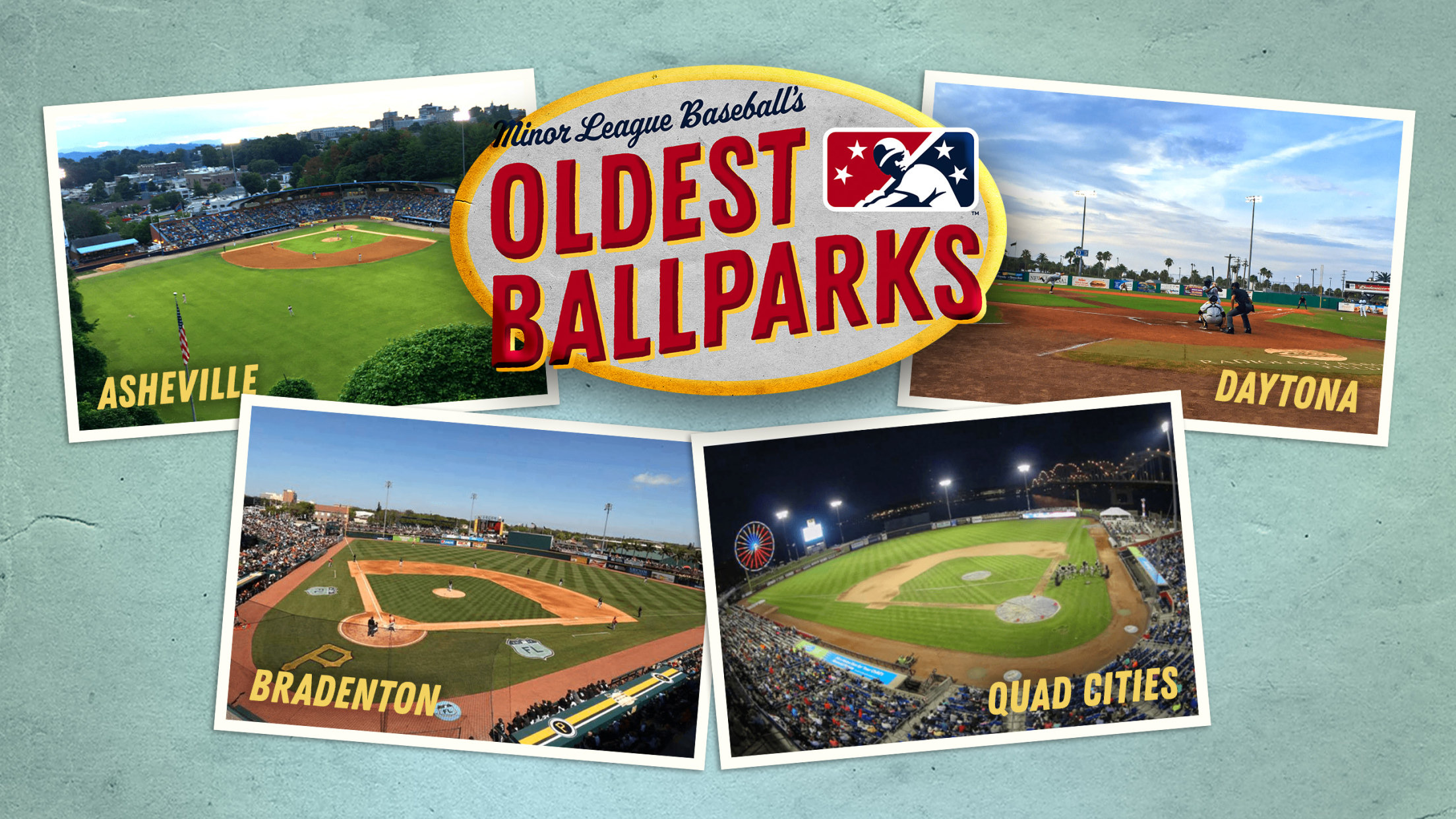 The majority of Minor League Baseball ballparks were built in the 21st century. Six debuted in 2021 alone, and many more are likely to appear as the 2020s progress. But what about the ballparks on the other side of the spectrum? Those that have been around the longest? The top
Minor League promos to look forward to in 2023
As season begins, an overview of tasty theme nights and much more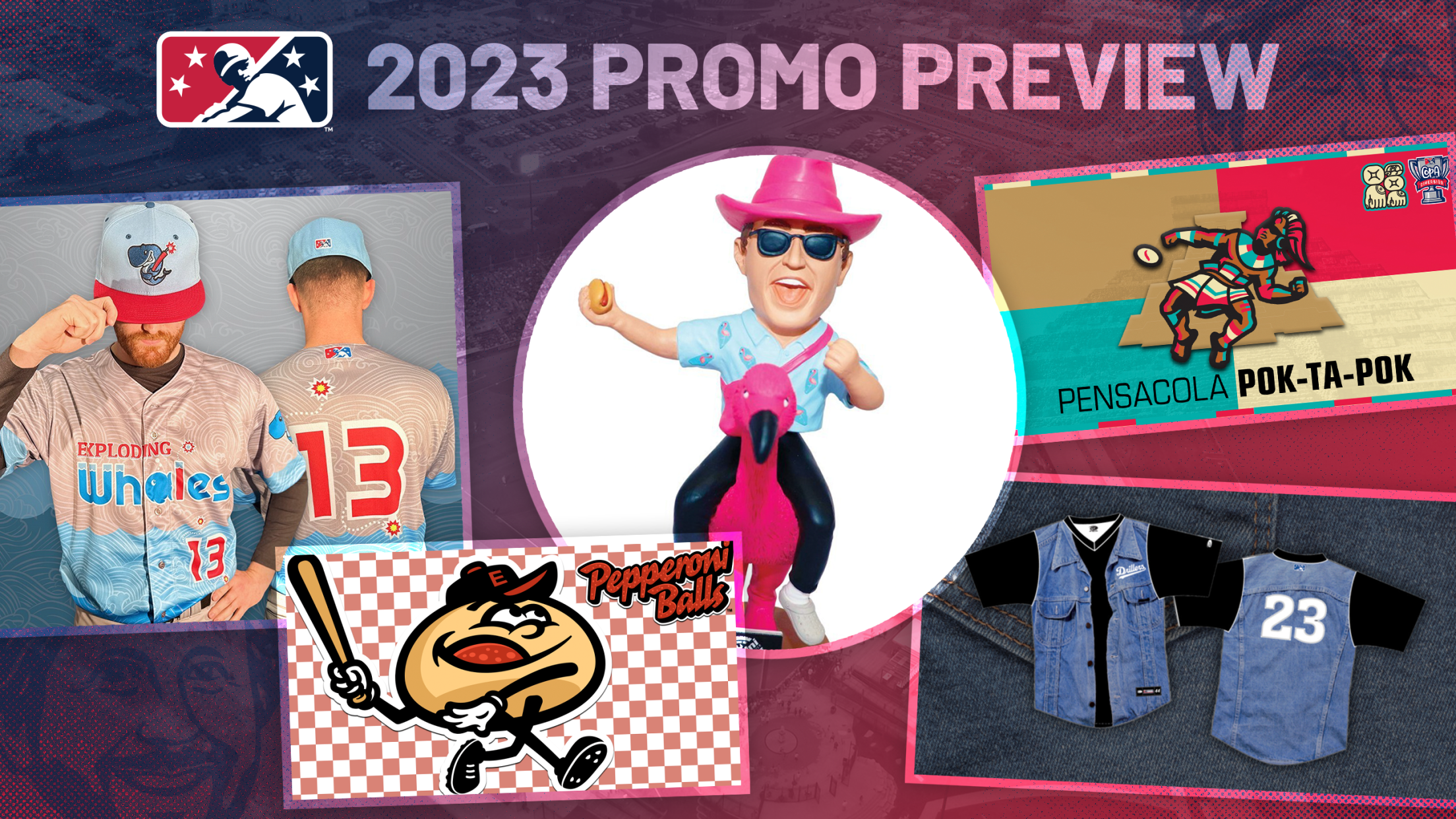 When it comes to Minor League Baseball games, are you more likely to attend for the prospects or the promos? While these pursuits aren't mutually exclusive, many fans find their greatest ballpark joys within the latter: the cornucopia of theme nights, giveaways and celebrity appearances that take place at ballparks
Taking in Minor League Baseball's top views
A level-by-level appreciation of ballpark surroundings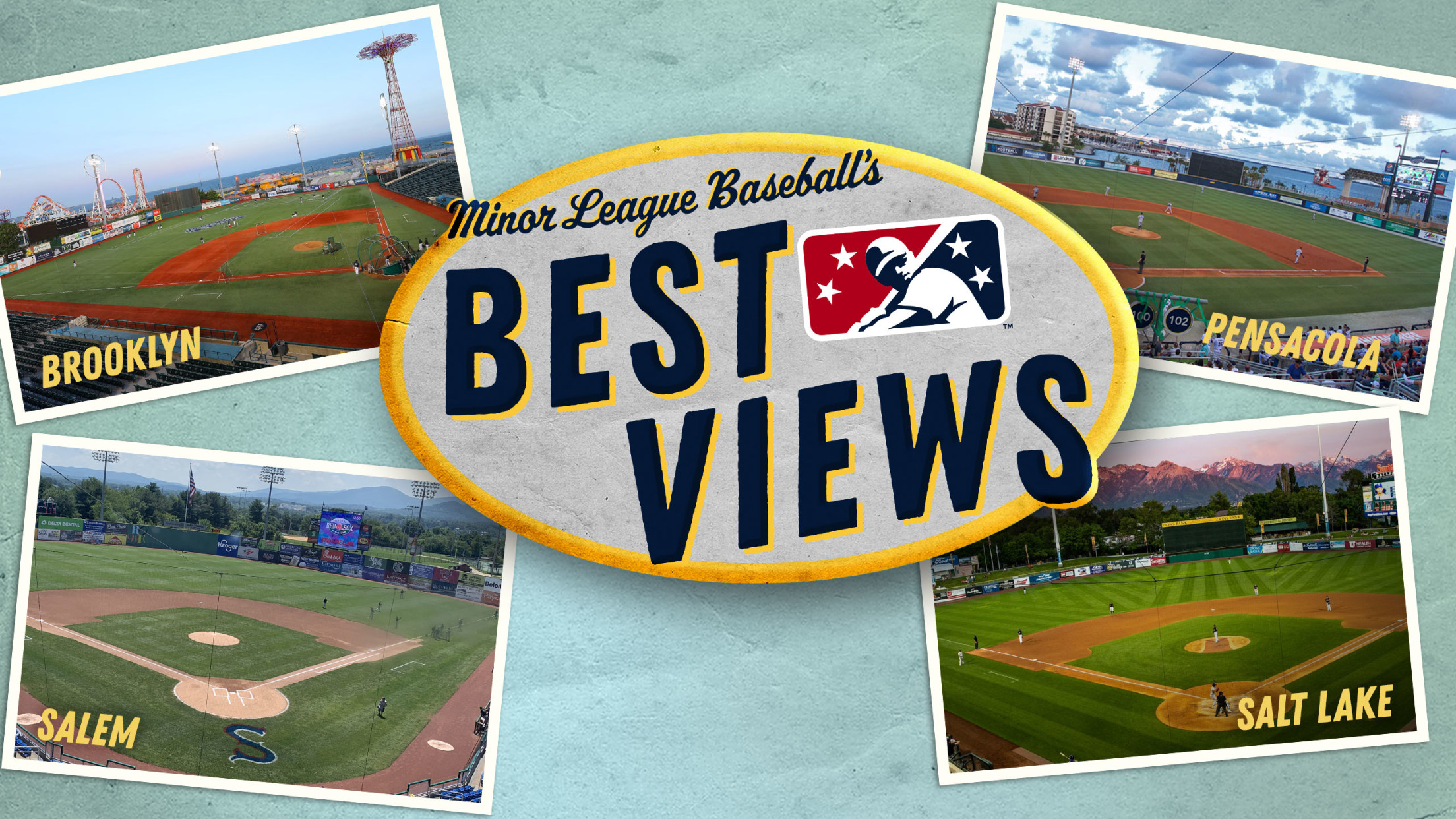 From rugged mountain landscapes to calming expanses of water to gleaming city skylines, Minor League Baseball stadiums offer a wide variety of scenic and often truly stunning surroundings. Picking favorites is a thankless task, but what follows is this writer's level-by-level attempt to do so. Click on each ballpark's name
13 reasons we're excited for MiLB Opening Day
Prospects, pigs and celery: Staffers share their specific ballpark joys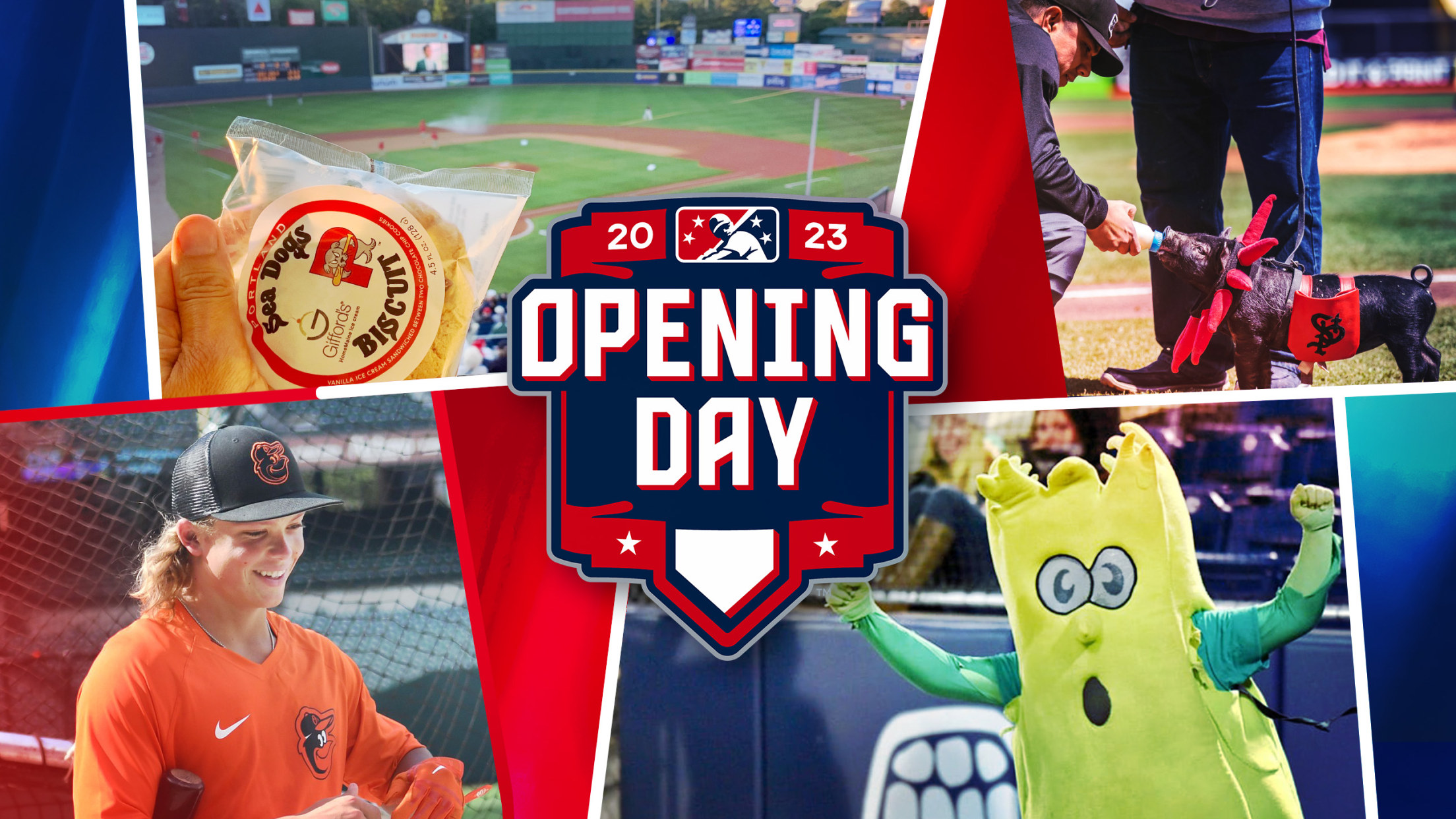 If you're anything like us, you're excited the Minor League Baseball season is finally here. And if you're not excited, maybe it's time to rethink that position. The joys of Minor League Baseball are many and varied, a veritable "choose your own adventure" when it comes to the ways in
Herd Chronicles dives deep into Buffalo baseball
Bisons fan Brian Frank tells team stories, from 1877 to the present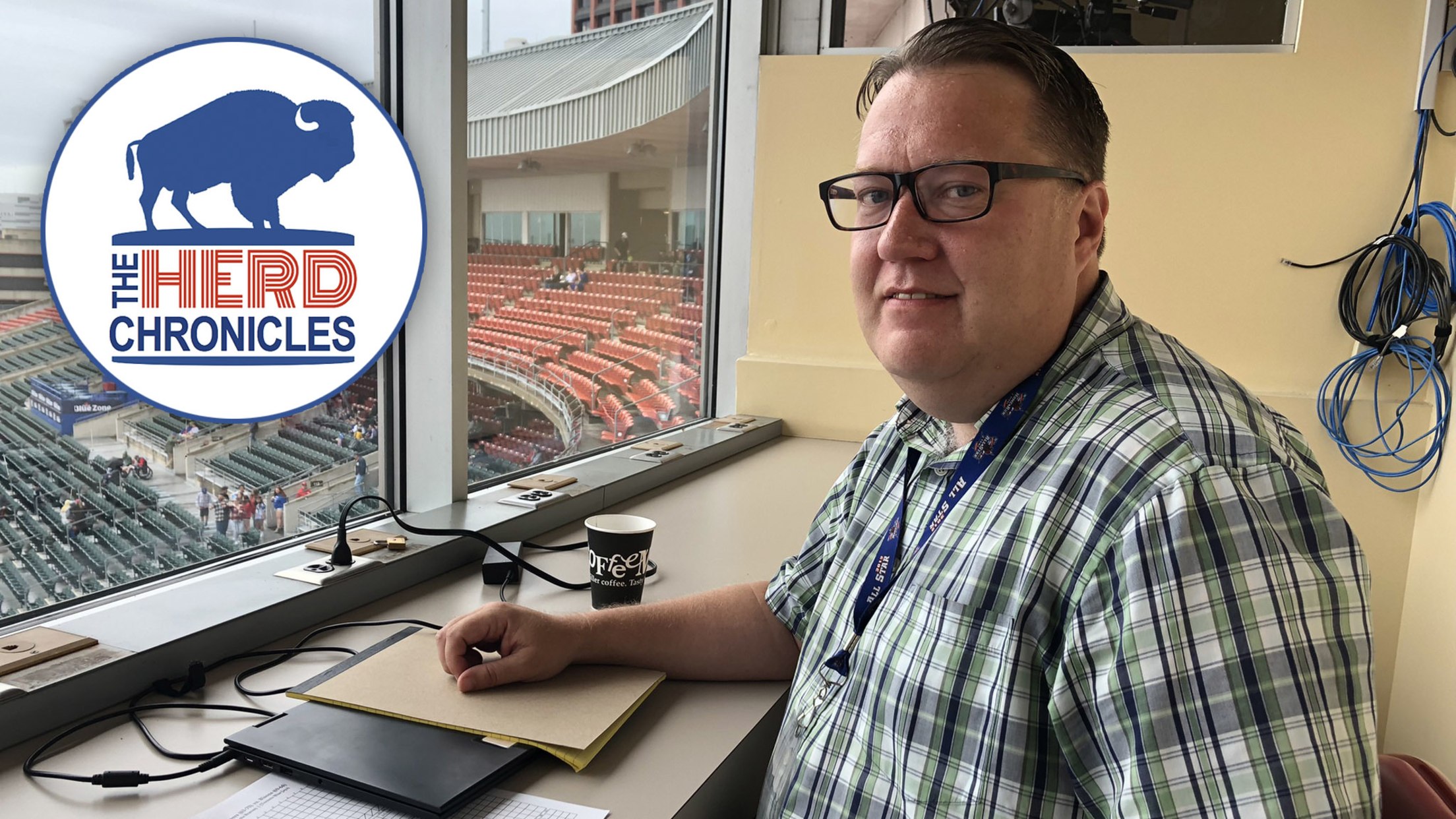 BUFFALO, N.Y. -- Brian Frank is on a mission that can be summarized in seven words: preserving the history of Buffalo Bisons baseball. When it comes to this storied franchise, there is a lot of history to preserve, arguably more than in any other current Minor League Baseball locale. Buffalo,
Mighty Mussels help with Hurricane Ian recovery
Fort Myers' Loveland discusses storm prep, impact and aftermath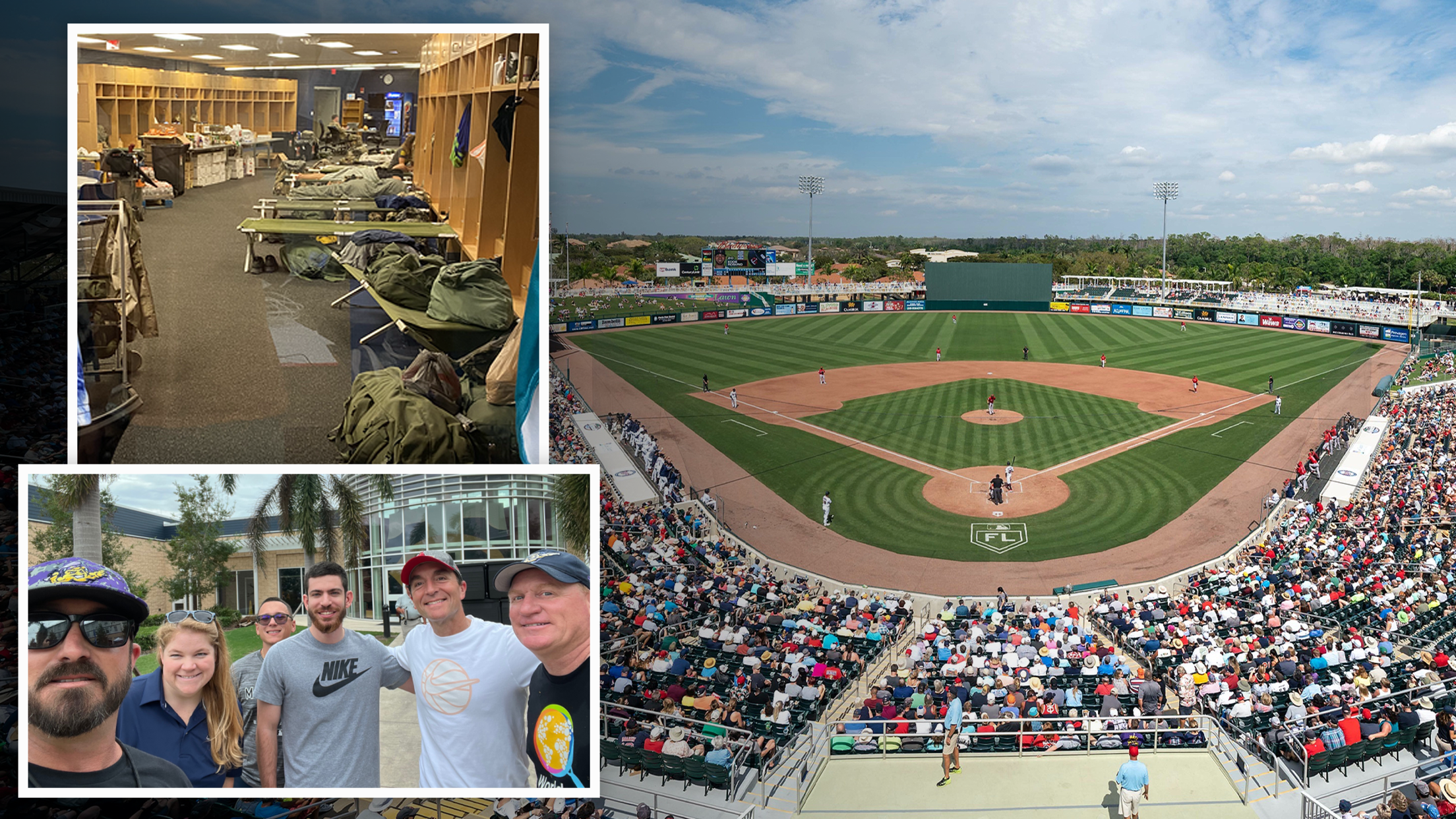 This article is based on an interview conducted for this week's Show Before the Show podcast. To listen to the full episode, click HERE.
Yes to Yaya: Erie embraces energetic reliever 
SeaWolves' Chentouf an extroverted, exuberant fan favorite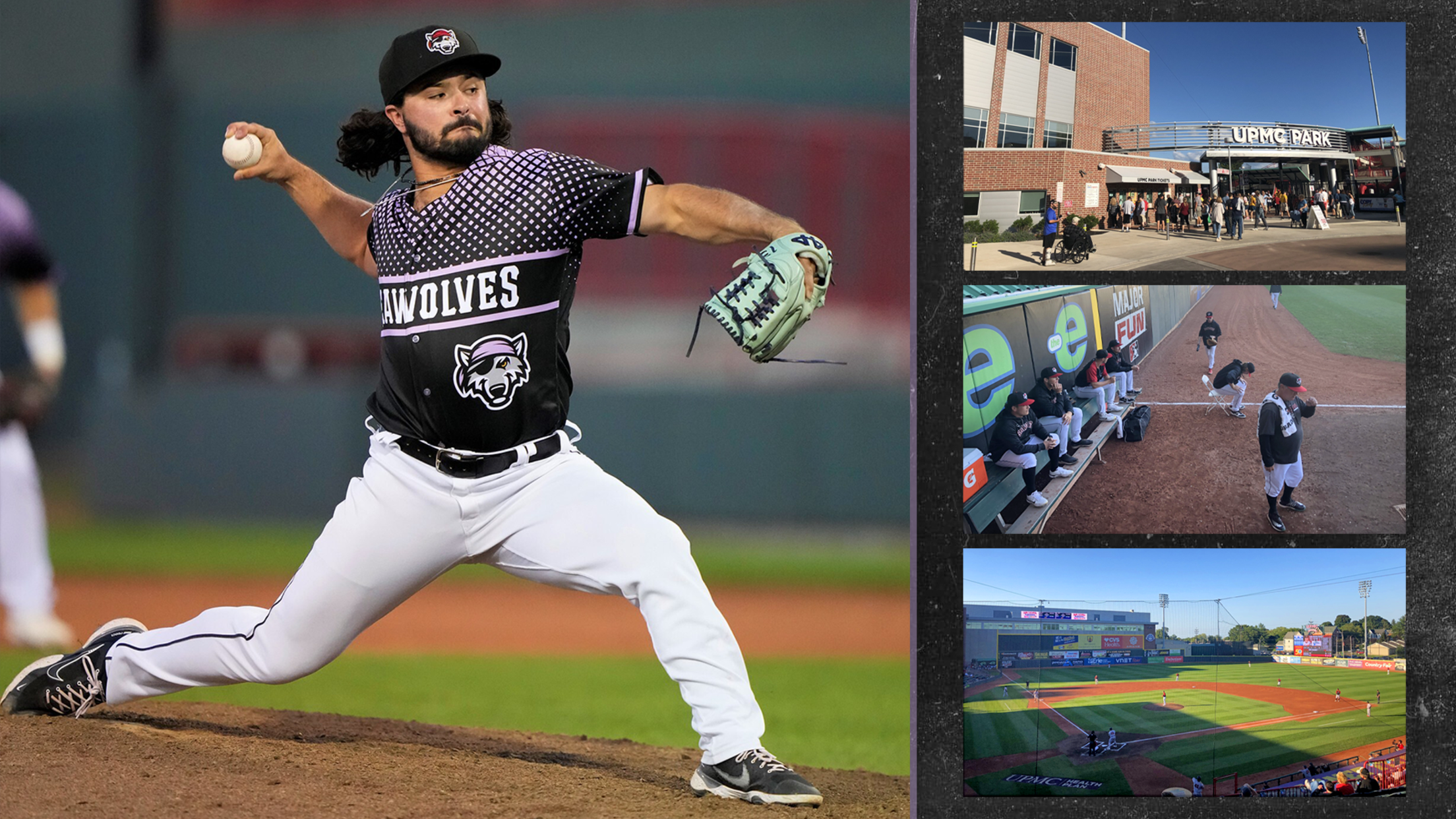 ERIE, Penn. -- Yasin Chentouf, a bearded, long-haired and compactly built SeaWolves relief pitcher, has always had a gift for gab. It's just who he is. This propensity for loquaciousness resulted in his nickname, which he's had for the entirety of his baseball career: Yaya. "My first year playing baseball,
Riding the tube: Beloit fans float to ballpark
Sky Carp stage inaugural Rock River "Drift to the Diamond"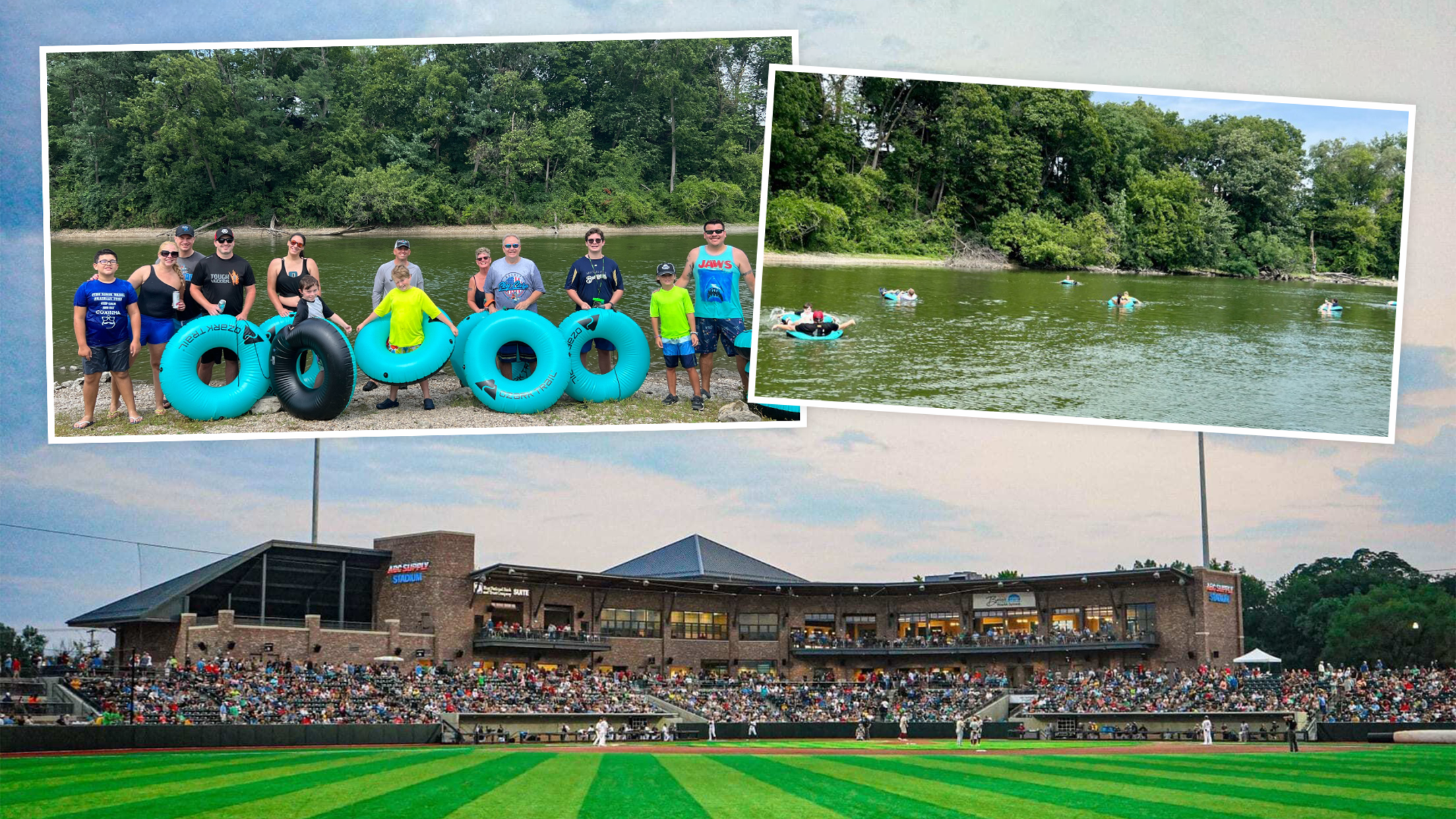 Beloit, Wisconsin's Midwest League team may have a fish in its name, but Sky Carp is actually a slang term for a goose. Nonetheless, the Marlins' High-A affiliate still has an affinity for, and proximity to, the water. This was made abundantly clear this past Sunday, as fans traveled to
Snappers to Sky Carp: Beloit fans stick with team 
Pat and Ken Arndt reflect on Pohlman Field's intimacy, accessibility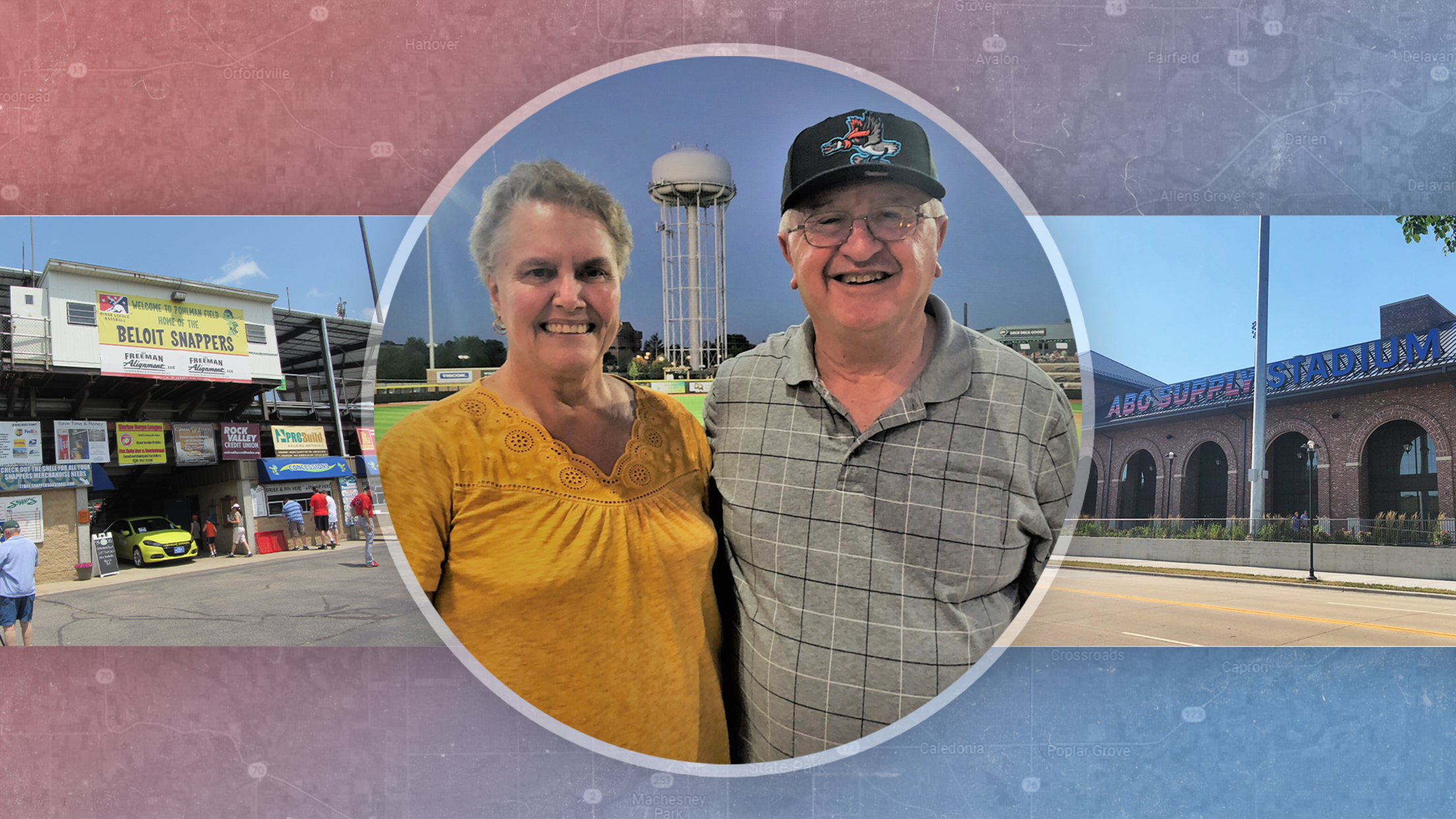 BELOIT, Wisconsin -- 2021 marked the end of the line for Pohlman Field, home of Beloit, Wisconsin's Midwest League team since 1982. During that farewell campaign, the High-A Miami affiliate, then known as the Snappers, had seven full-season ticket holders. Not 700, 70 or even 17. Just seven. Pat and
MiLB at Field of Dreams gameday journal
A real-time account of a cinematically inspired cornfield contest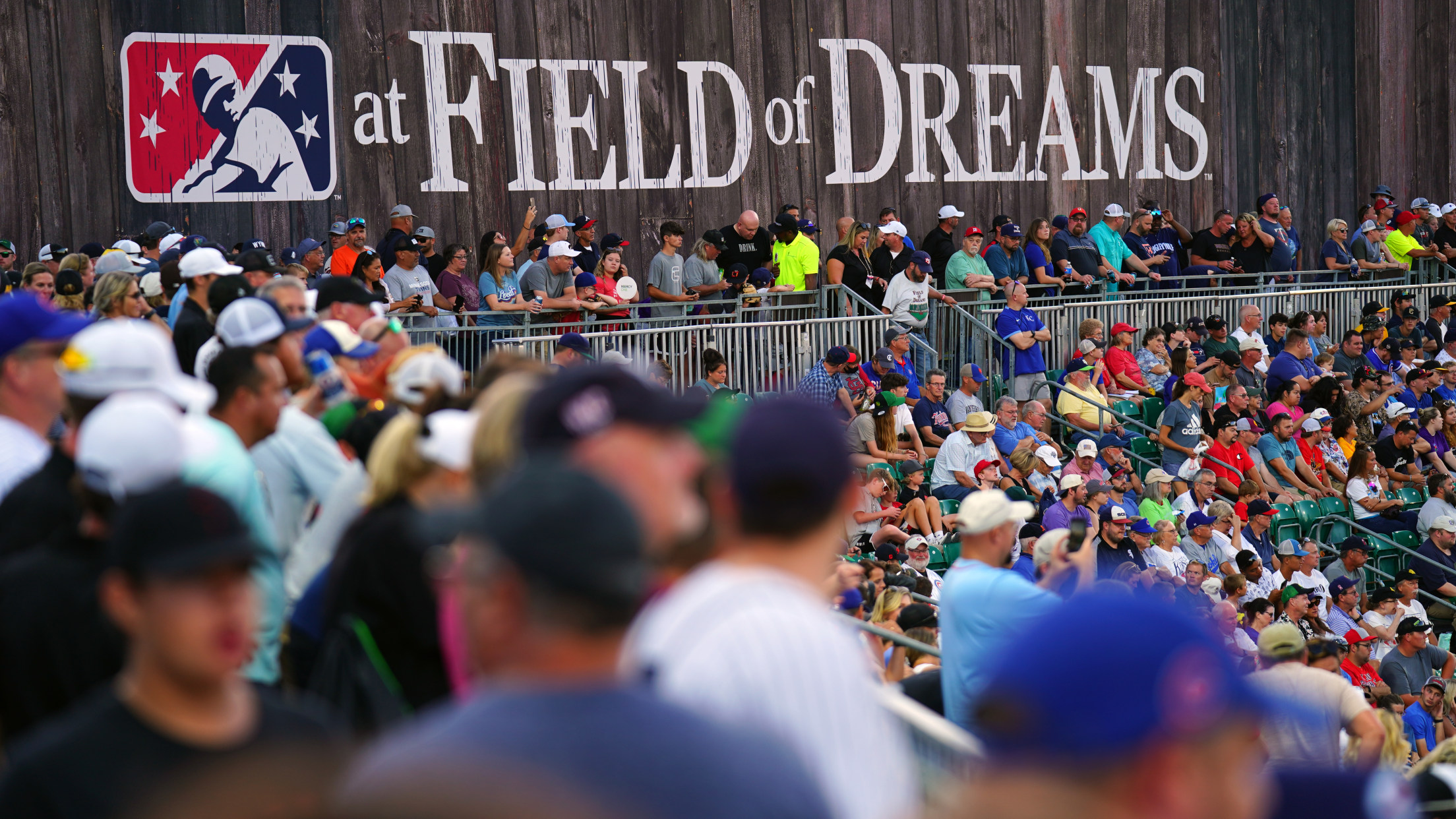 DYERSVILLE, Iowa -- "If you write it, they will read." As I traveled into Iowa, marveling at the grandeur of the mighty Mississippi, this sentiment echoed through my head. Whether a ghostly transmission or a convenient manifestation of my subconscious, it matters not. Cinematic inspiration is everywhere today, as the
What's up, Doc? Beloit pitcher blazes unique path
M.D. Johnson studies mechanics, fixes gloves, embraces domesticity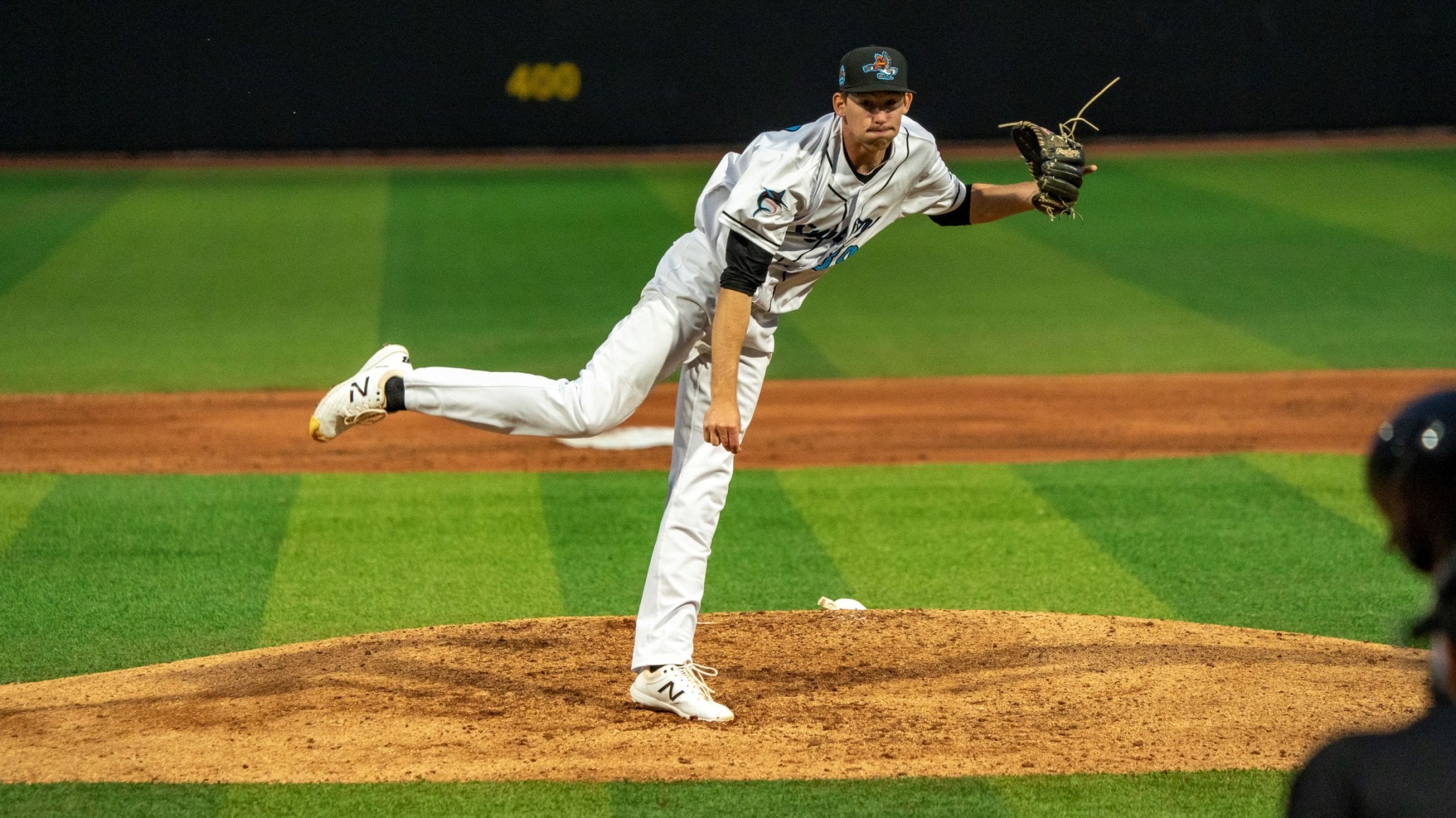 BELOIT, Wisconsin -- His legal name is Michael David Johnson, but these days he's often referred to as Doc. It's a fitting nickname for the ace of the Beloit Sky Carp, even if he's a long way from a PhD. "In the baseball world I've always been known as M.D.,"
Legend of Big Joe Davis grows in Greenville
Sausage-making slugger goes yard on his bobblehead day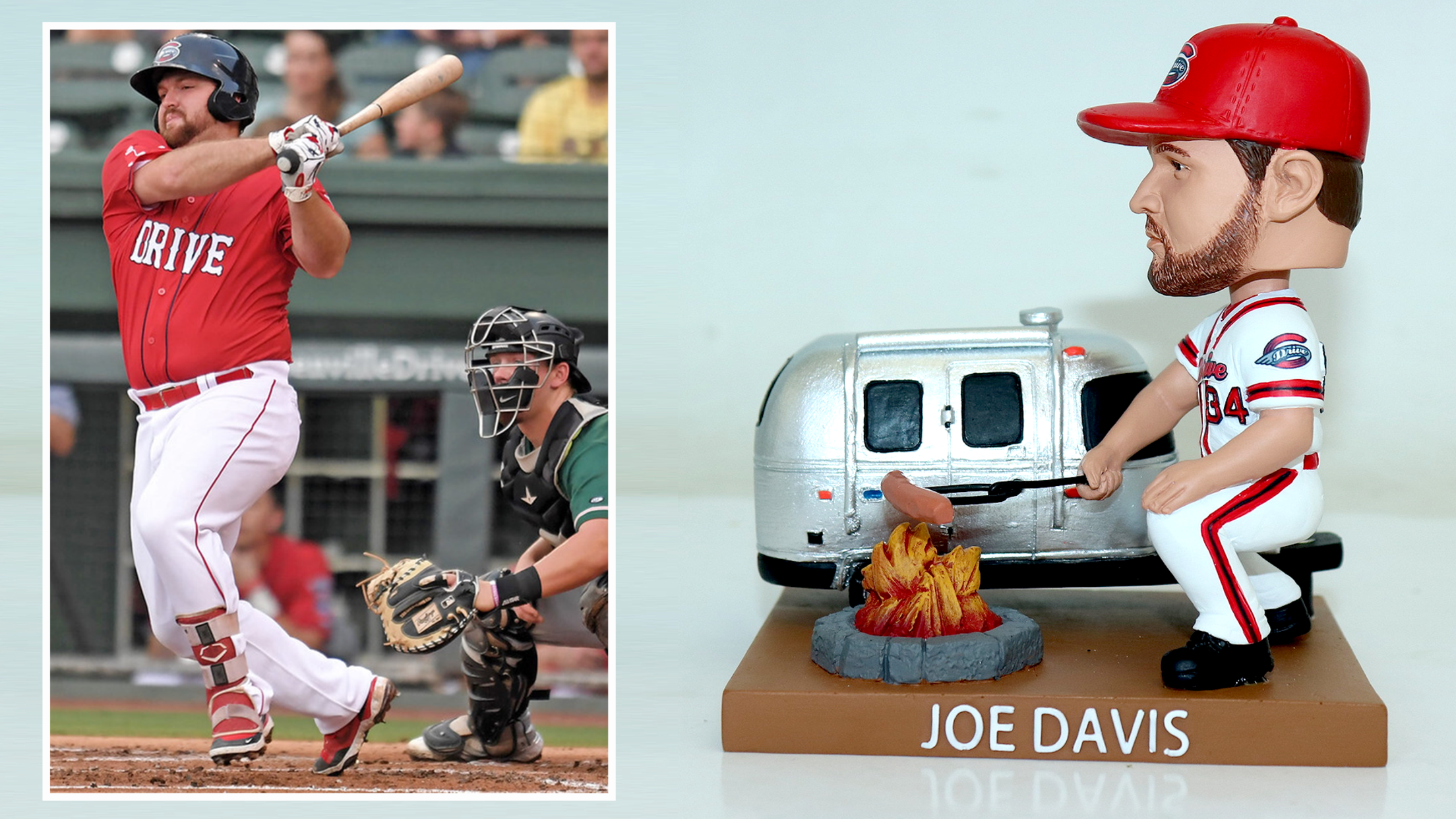 Joe Davis, a Texas native selected by the Boston Red Sox in the 19th round of the 2019 Draft, describes himself as "just a husky guy who plays first base." But to fans of his current team, the Greenville Drive, and throughout the Boston organization, he's achieved larger-than-life status. Meet
Let's get weird: Promos to look forward to in '22
A season-opening look at Minors' theme nights, giveaways, guests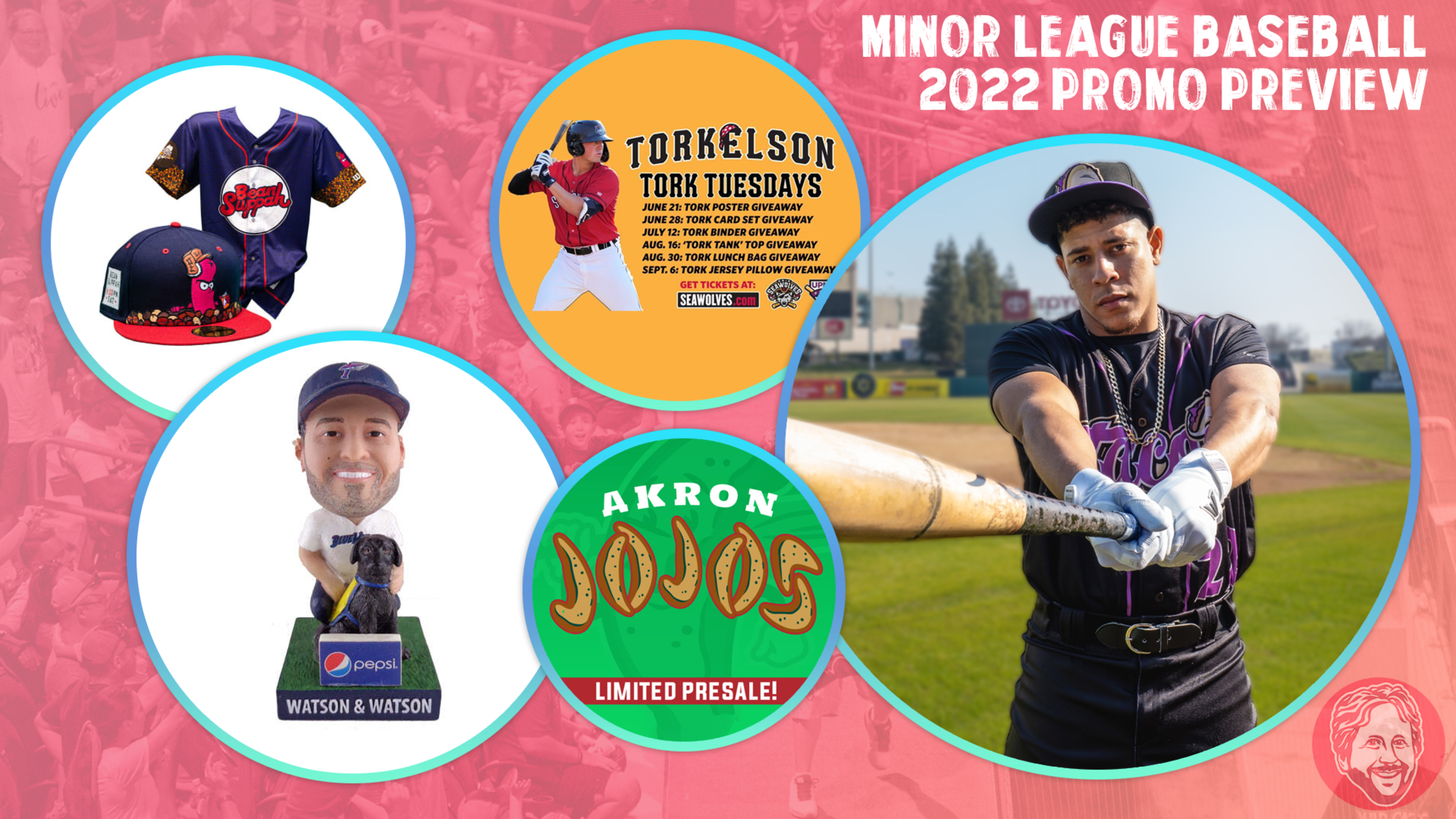 What are Minor League Baseball promotions? Within the confines of this article, they have nothing to do with a player's advancement from one level of play to the next. Rather, they are the smorgasbord of theme nights, giveaways and celebrity guests that provide fans with a little extra enticement to