The Road to The Show™: Pirates' Rodriguez
No. 55 prospect finds place among Minors' premier backstops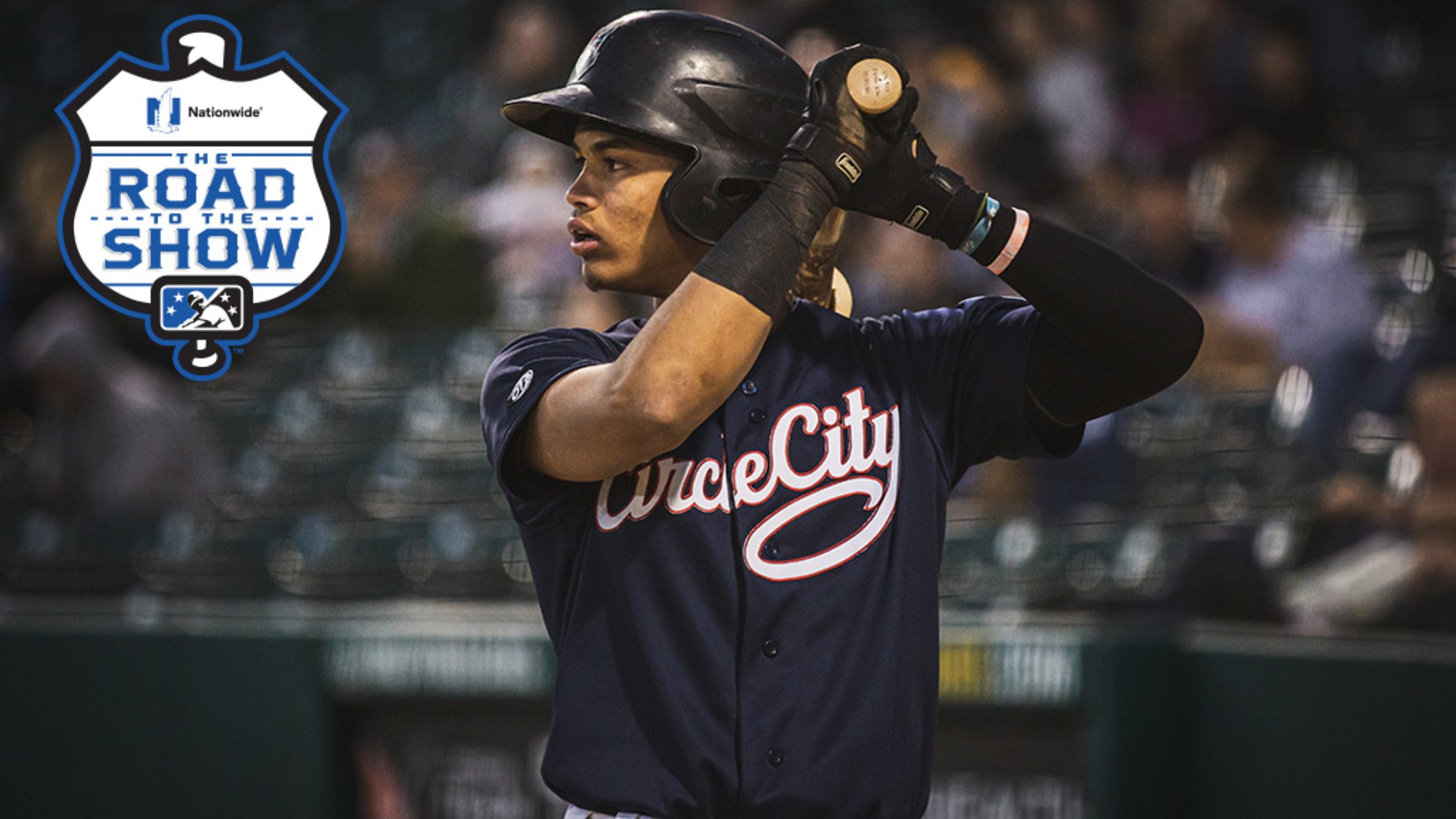 Each week, MiLB.com profiles an elite prospect by chronicling the steps he's taken toward achieving his Major League dream. Here's a look at second-ranked Pirates prospect Endy Rodriguez. For more stories about players on The Road to The Show, click here. Few prospects have wildly outperformed modest expectations like Endy
The Show Before the Show: Episode 393
Pirates' Massey, Fresno's Bravo call into Minor League podcast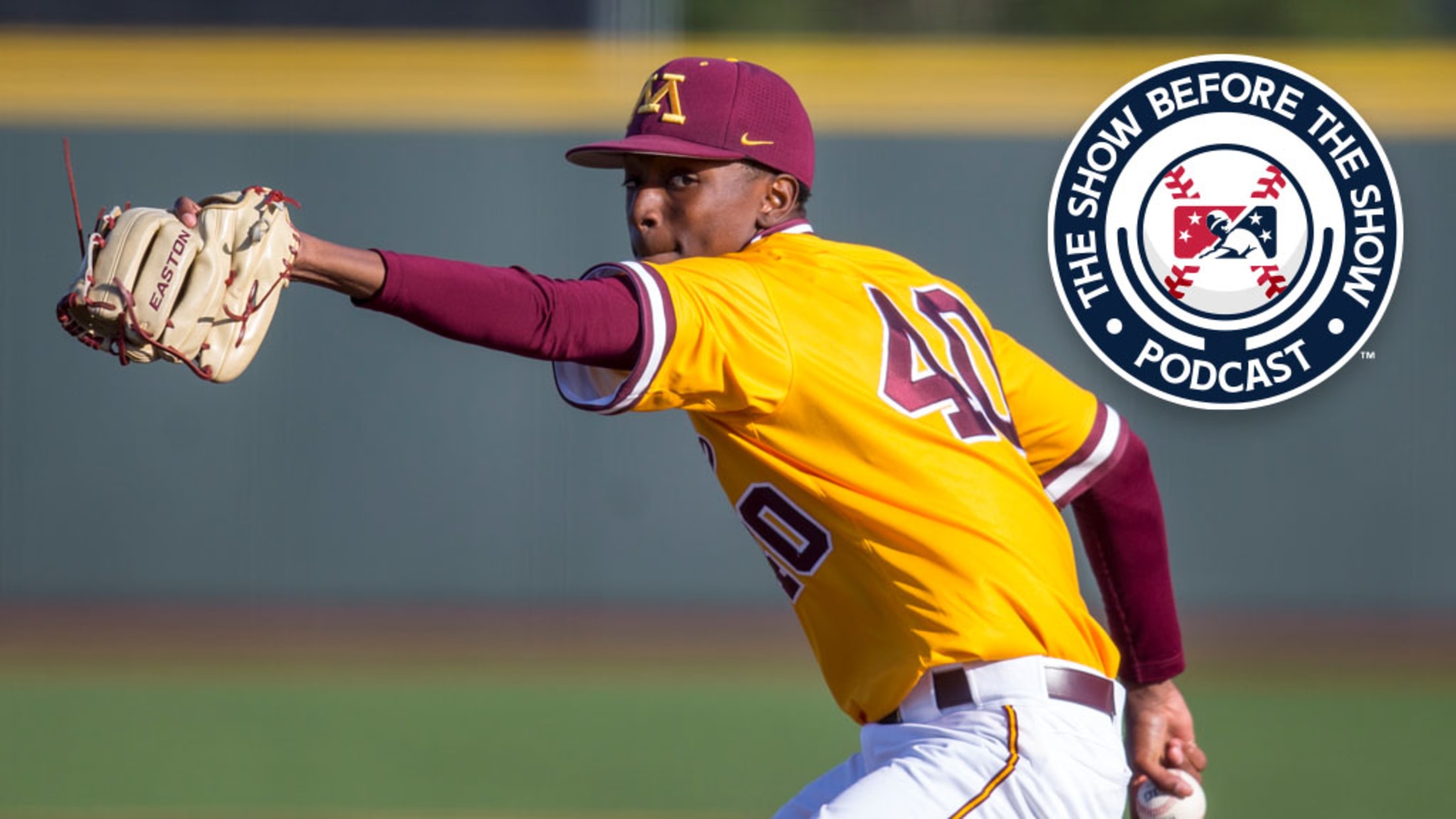 Check out the latest episodes of The Show Before the Show, MiLB.com's official podcast. A segment rundown is listed below, in case you want to skip to a particular section. Like the podcast? Subscribe, rate and review on Apple Podcasts. The podcast is also available via Spotify, Stitcher and other
Priester, Rodriguez pack a punch for Pirates
Future batterymates headline balanced group of All-Star talent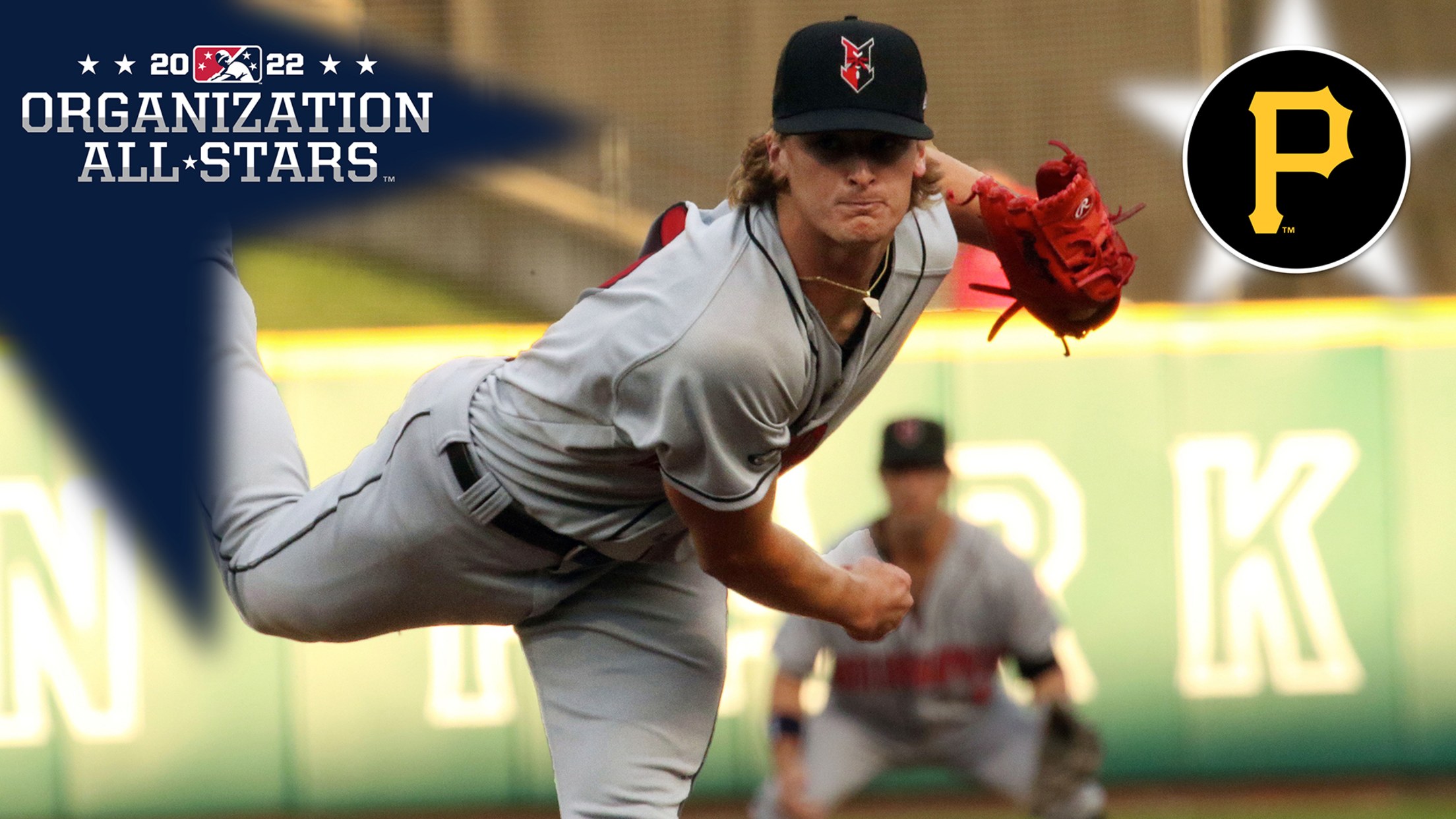 Each offseason, MiLB.com goes position by position across each organization and honors the players -- regardless of age or prospect status -- who had the best seasons in each farm system. Next up in our 2022 Organization All-Stars series are the Pittsburgh Pirates.
Stowers, Gorski, Nootbaar tally trifecta of trifectas
Tides, Redbirds, Grasshoppers outfielders all belt way to milestone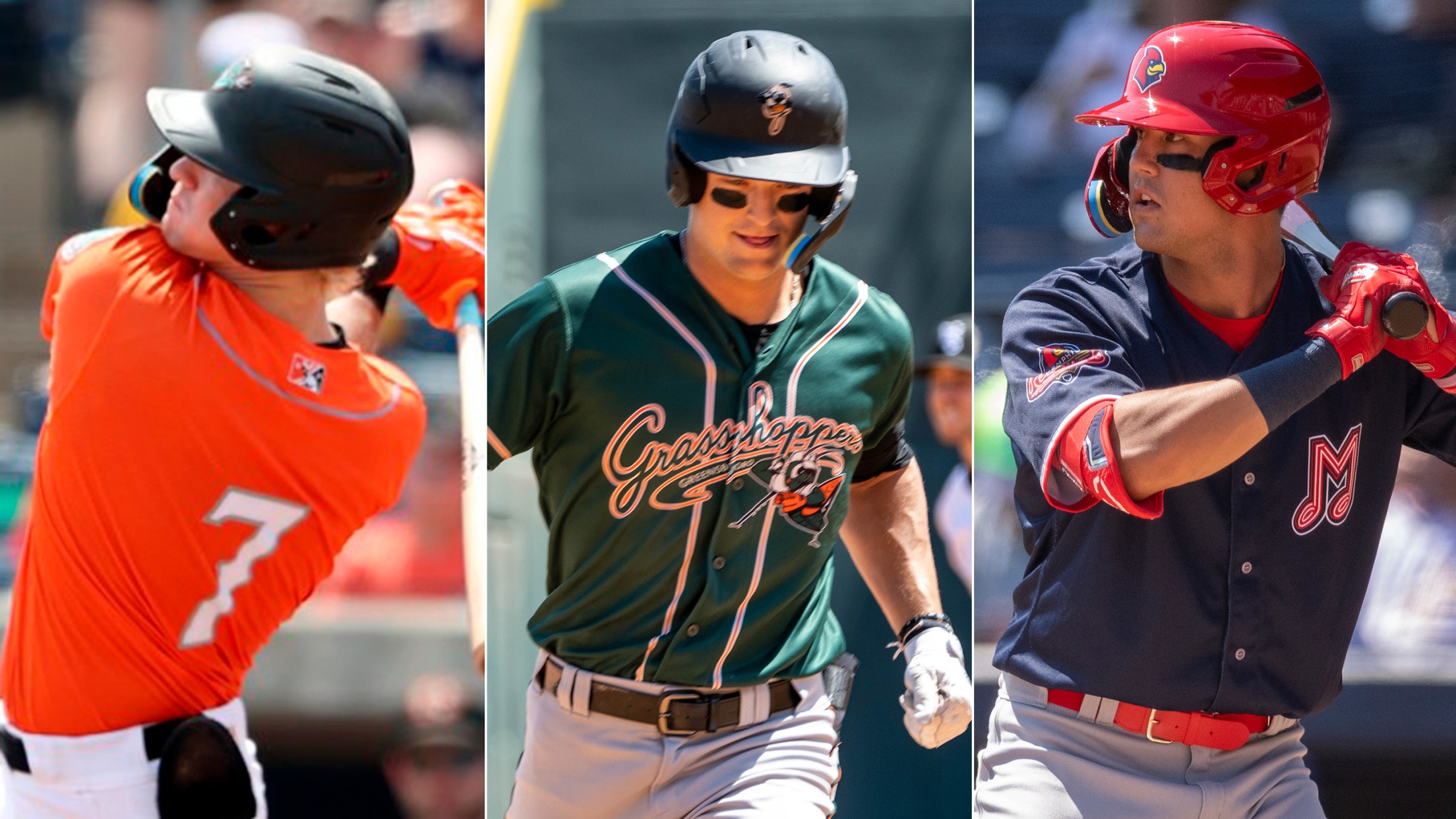 With hockey playoffs in full swing, it's only appropriate baseball put together its own version of a hat trick. Or more appropriately, a hat trick of a hat trick. Kyle Stowers, Matt Gorski and Lars Nootbaar all homered three times Sunday, turning their respective contests into their own personal home
Prospect Q&A: Pirates infielder Peguero
No. 77 overall prospect discusses offseason limbo, excellent start
It was a strange offseason for Liover Peguero, but if his early start with Double-A Altoona is any indication, nothing hindered his development. The Pirates' sixth-ranked prospect, from Higuey, Dominican Republic, signed with the D-backs for $475,000 back in 2017, which meant he would need to be added to the
Indy nearly twirls second no-no of season
Four Pirates pitching prospects wind up combining on one-hitter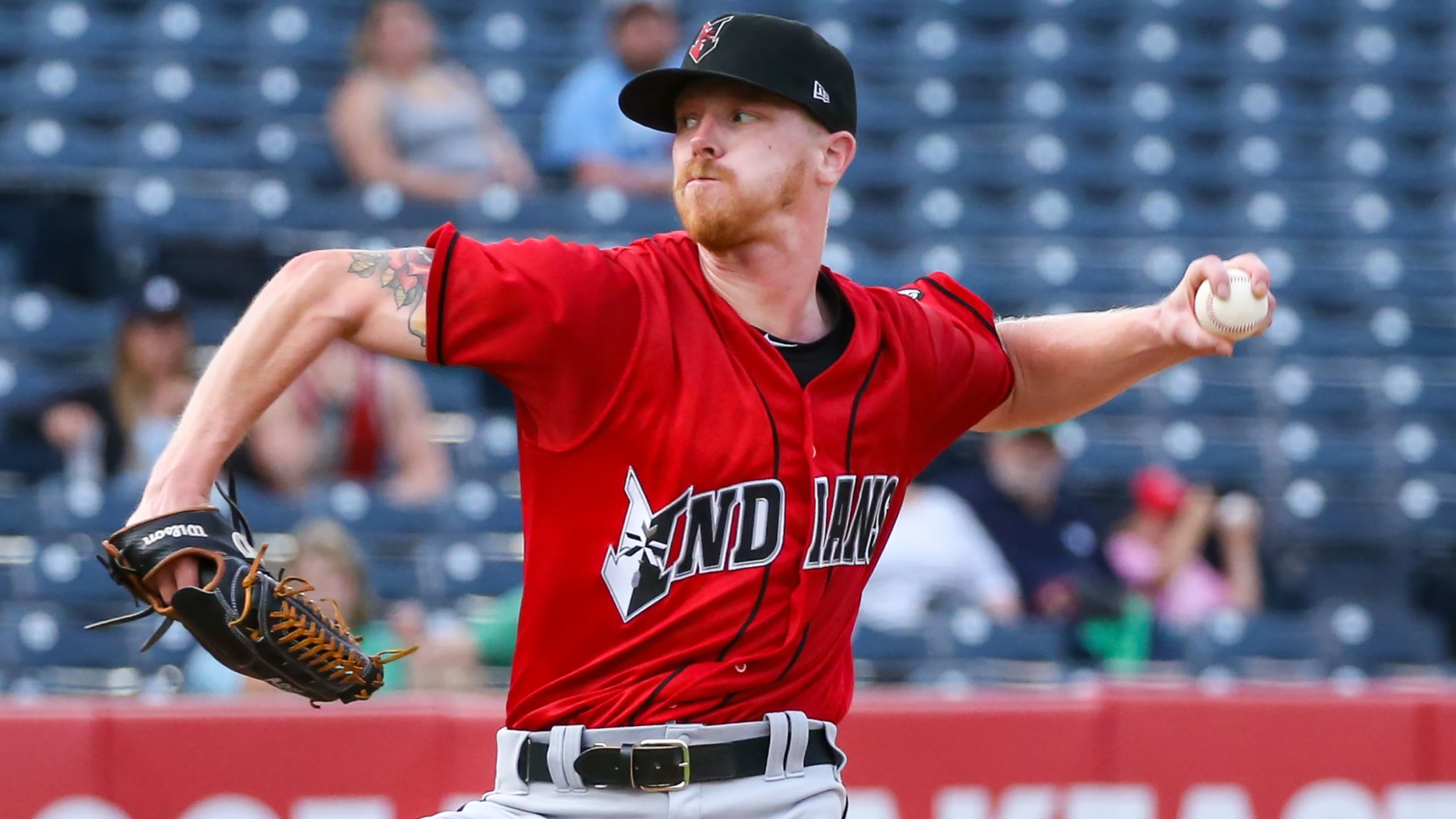 After laying claim to the first no-hitter of the year, Triple-A Indianapolis came within two outs of the second one. Instead, the Indians settled for a most unconventional one-hit shutout.
Bradenton extends Nine Devils celebration
Negro League club had memorable 19-year run at McKechnie Field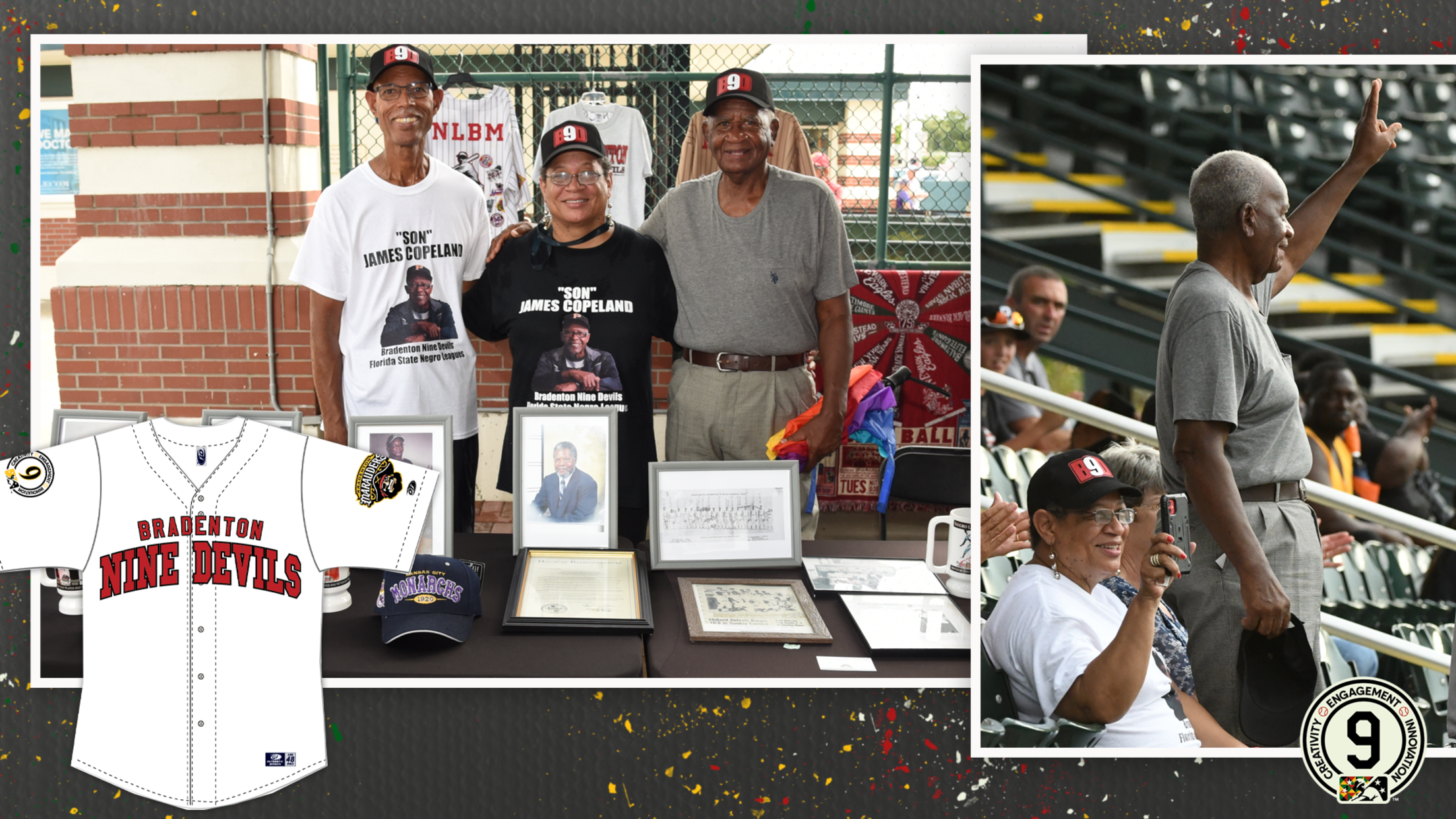 The Marauders will continue an important tradition that honors the history of Black baseball in their own backyard. "Bradenton Nine Devils Tribute Night," which honors the team that played at McKechnie Field from 1937 to 1956 in the independent Florida State Negro League, will be celebrated for the second consecutive
Breakout candidate: Pirates' Jones
Bucs' No. 15 prospect can go far with 'filthy' repertoire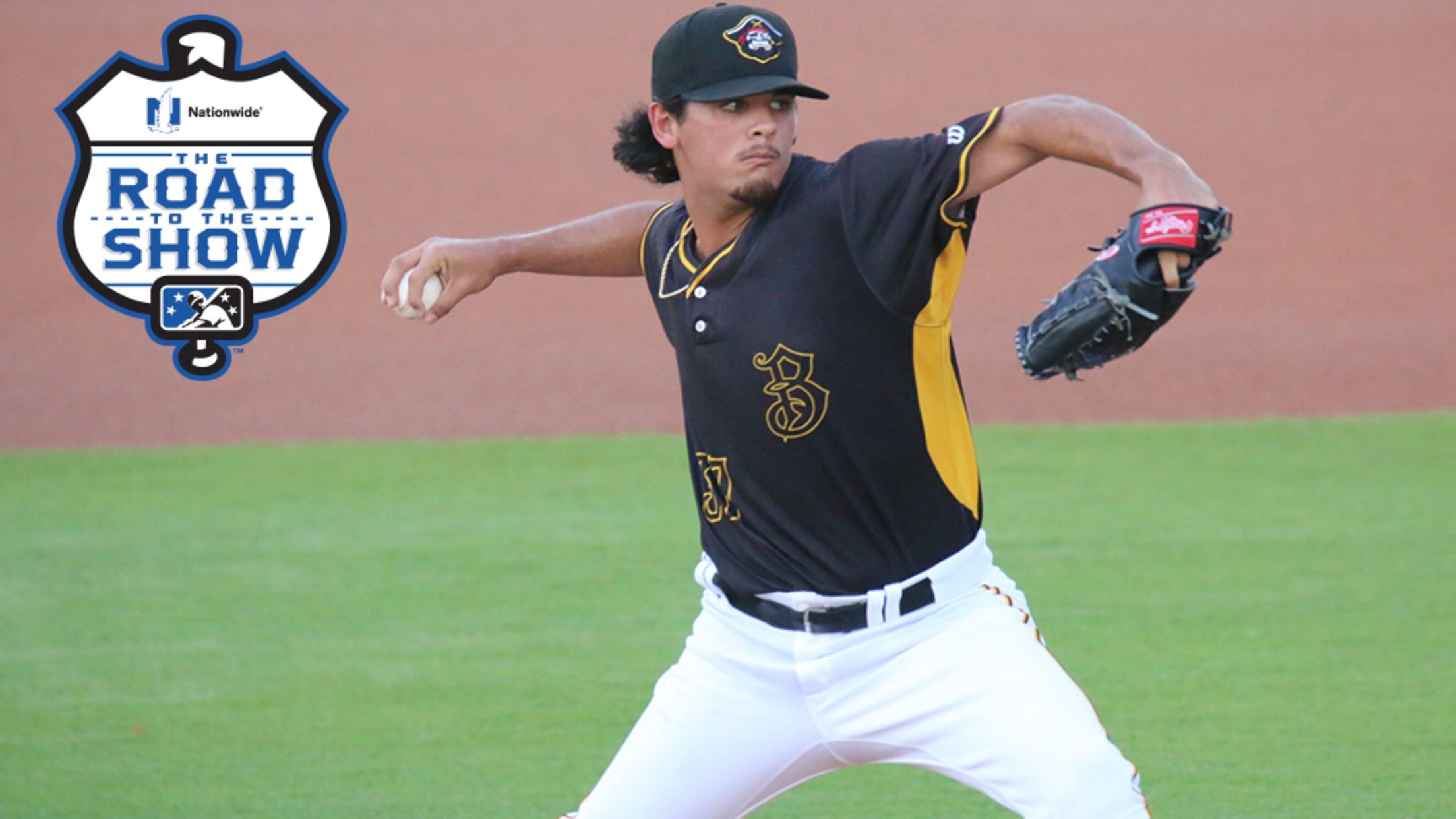 MiLB.com's Breakout Candidate series spotlights players who could garner some serious attention in 2022. Here's a look at Pirates' No. 15 prospect Jared Jones. While the final numbers in his first professional season don't paint such a rosy picture, each of Jared Jones' starts in 2022 might come with a
Prospect season in review: Pirates' Priester
No. 49 overall prospect finds fortune fickle in first full season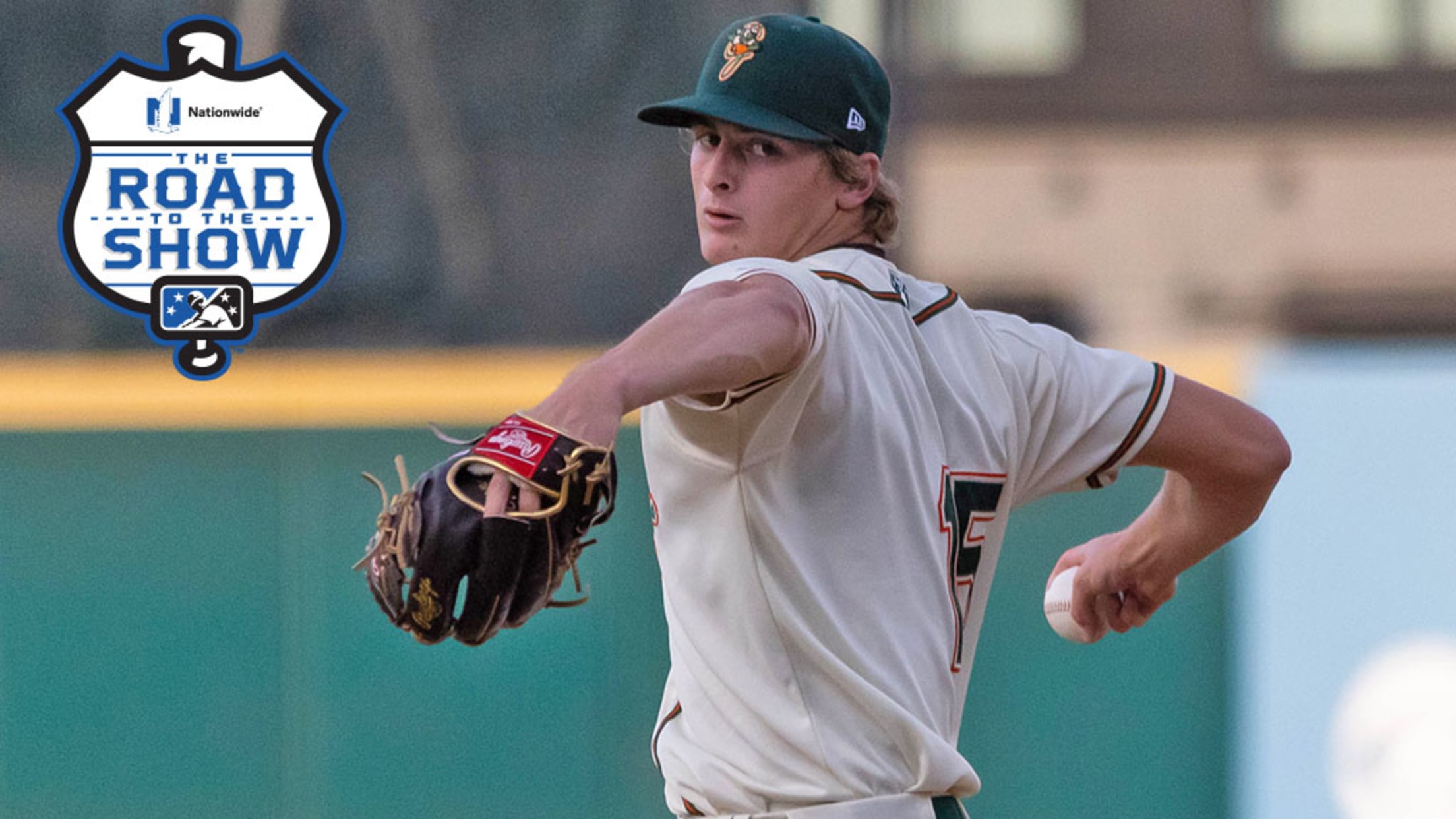 MiLB.com's Prospect Season in Review series spotlights players who shined brightest during the 2021 campaign. Here's a look at second-ranked Pirates prospect Quinn Priester. Although there were moments in 2021 which proved there was a lot left to learn, Quinn Priester also showed why his ceiling is so high. Sure,
Gonzales primed for future success in Steel City
Bucs' sparkplug second baseman highlights system on the upswing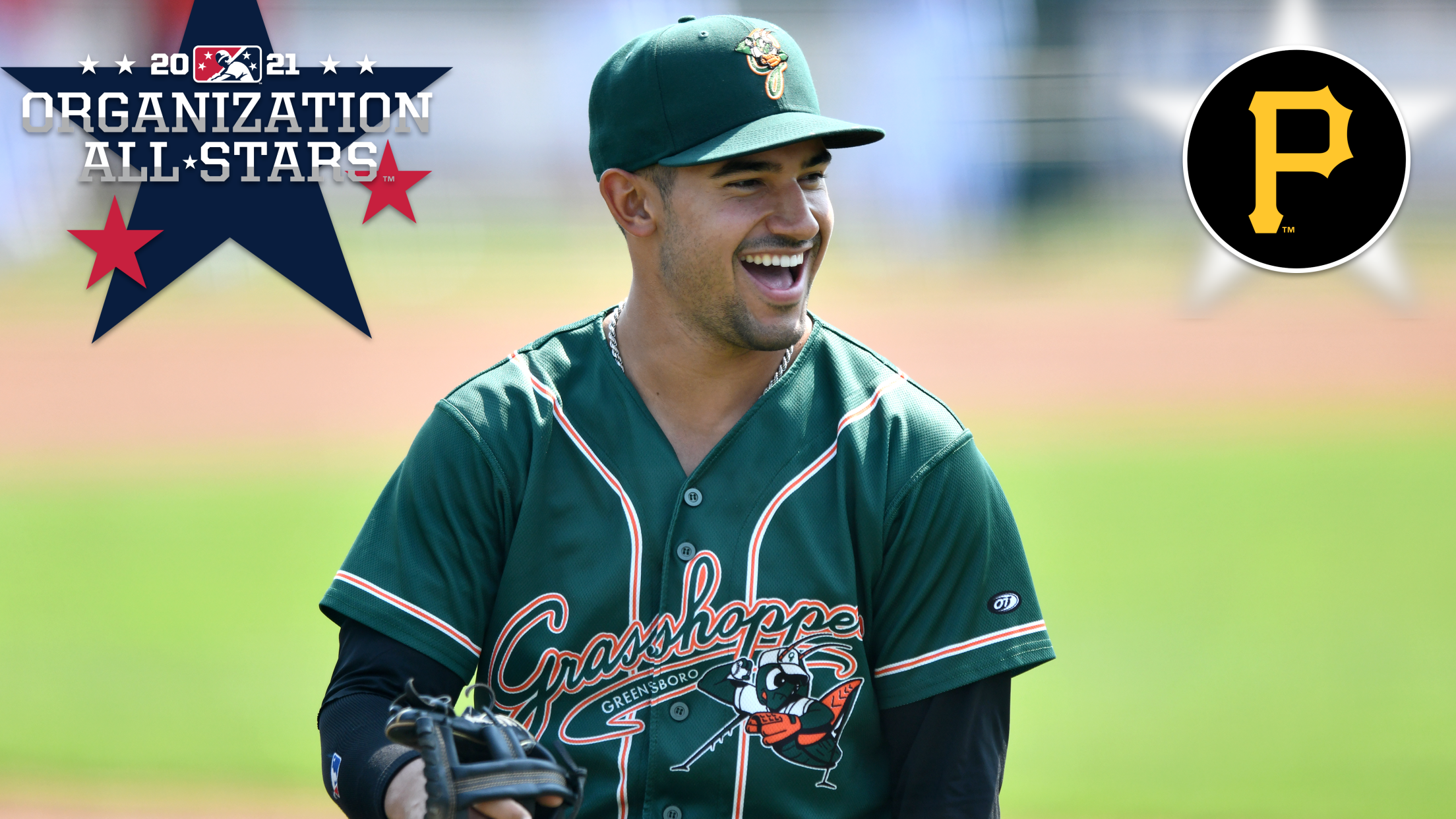 Each offseason, MiLB.com goes position by position across each system and honors the players -- regardless of age or prospect status -- who had the best seasons in their organization. Click here to locate your favorite club.
2021 MiLB playoffs preview: High-A
Luciano, Eugene travel to Spokane; Hot Rods face 'Hoppers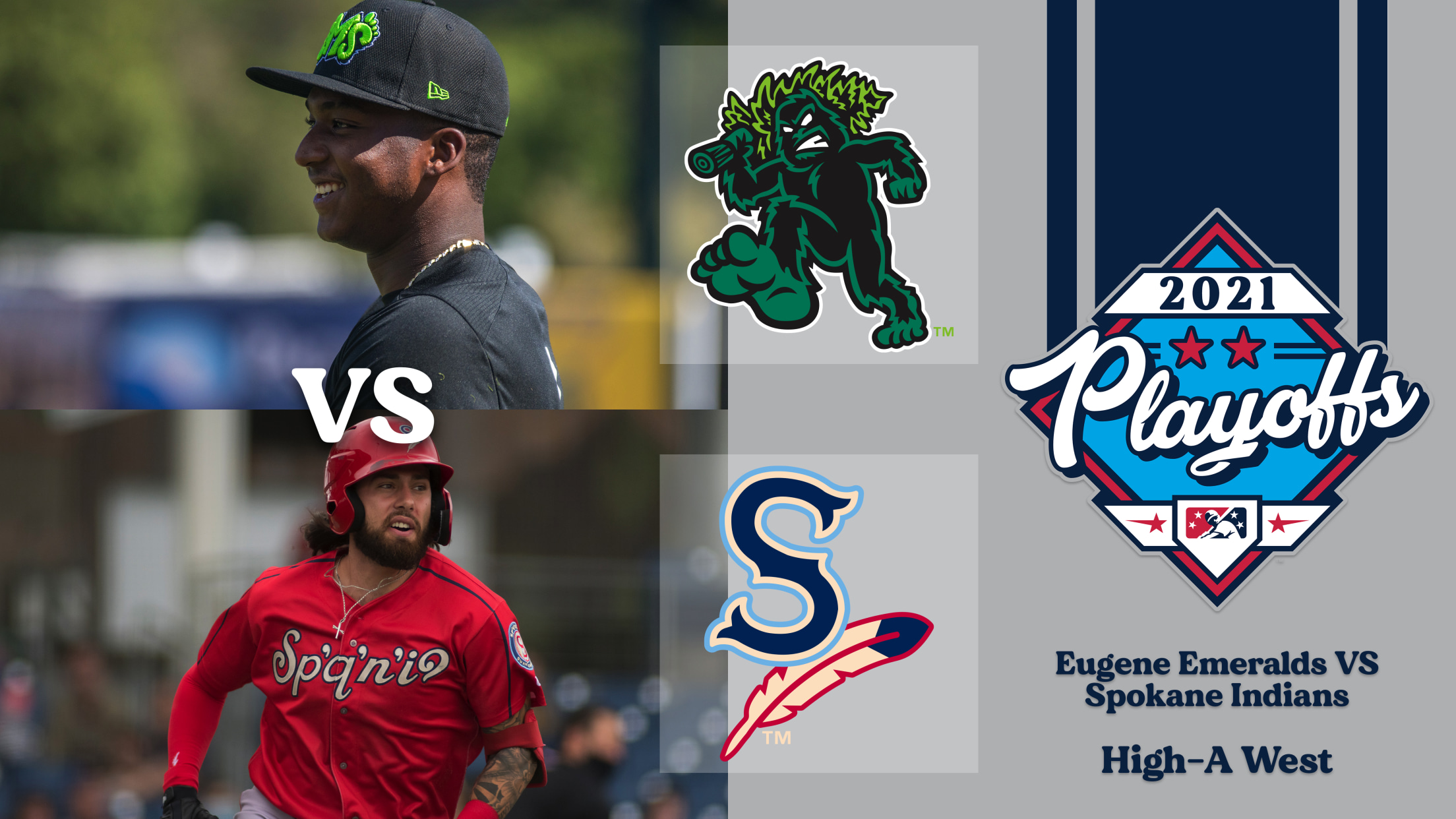 Following the lost season in 2020 and the sweeping changes made throughout Minor League Baseball, representatives from each of the three High-A leagues will go straight to the Finals to decide its 2021 champion with best-of-5 series, starting Tuesday. This is a departure from past procedures, when each of the
2021 MiLB playoffs preview: Low-A
Dominguez, Tampa host Bradenton; Veen, Fresno travel to San Jose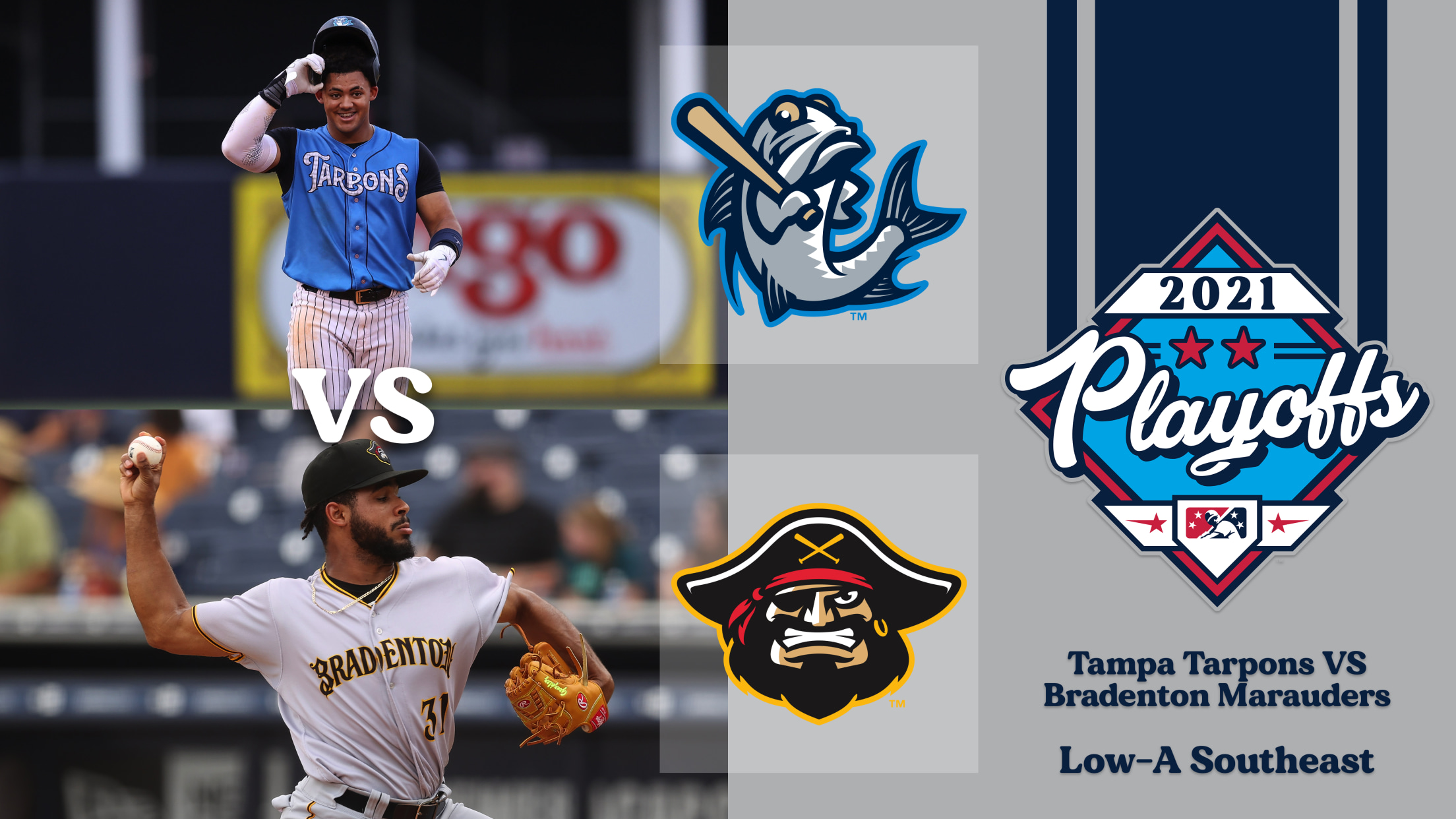 Minor League Baseball! After the 2020 Minor League season was canceled due to COVID-19, baseball returned to the Minors in 2021, albeit under a different structure. Low-A went from two leagues (Midwest and South Atlantic) to three (East, Southeast, West), and the representatives from each will go straight to the
Quinn Priester and Roansy Contreras to Represent Pirates Organization at All-Star Futures Game
Selections mark first time Bucs will have two pitchers in Futures Game since 2012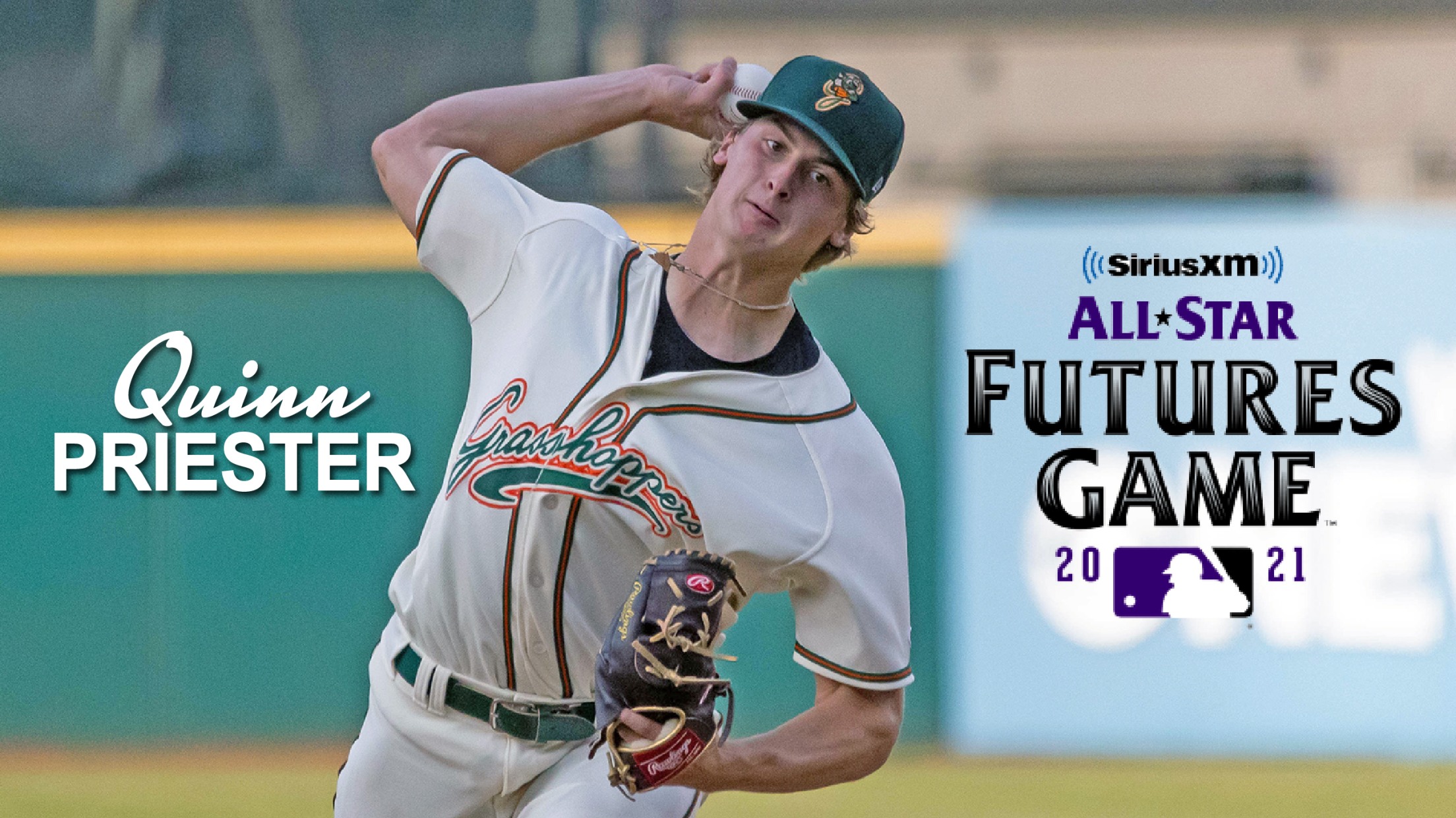 Pittsburgh Pirates pitchers Roansy Contreras and Quinn Priester have been named to the National League roster for the All-Star Futures Game. The announcement was made today by Major League Baseball. The game will take place on July 11 at Coors Field in Denver as part of All-Star Sunday. The 21-year-old
Scouting report: Pirates' Nick Gonzales
Pittsburgh's top 2020 Draft pick already surging in MiLB debut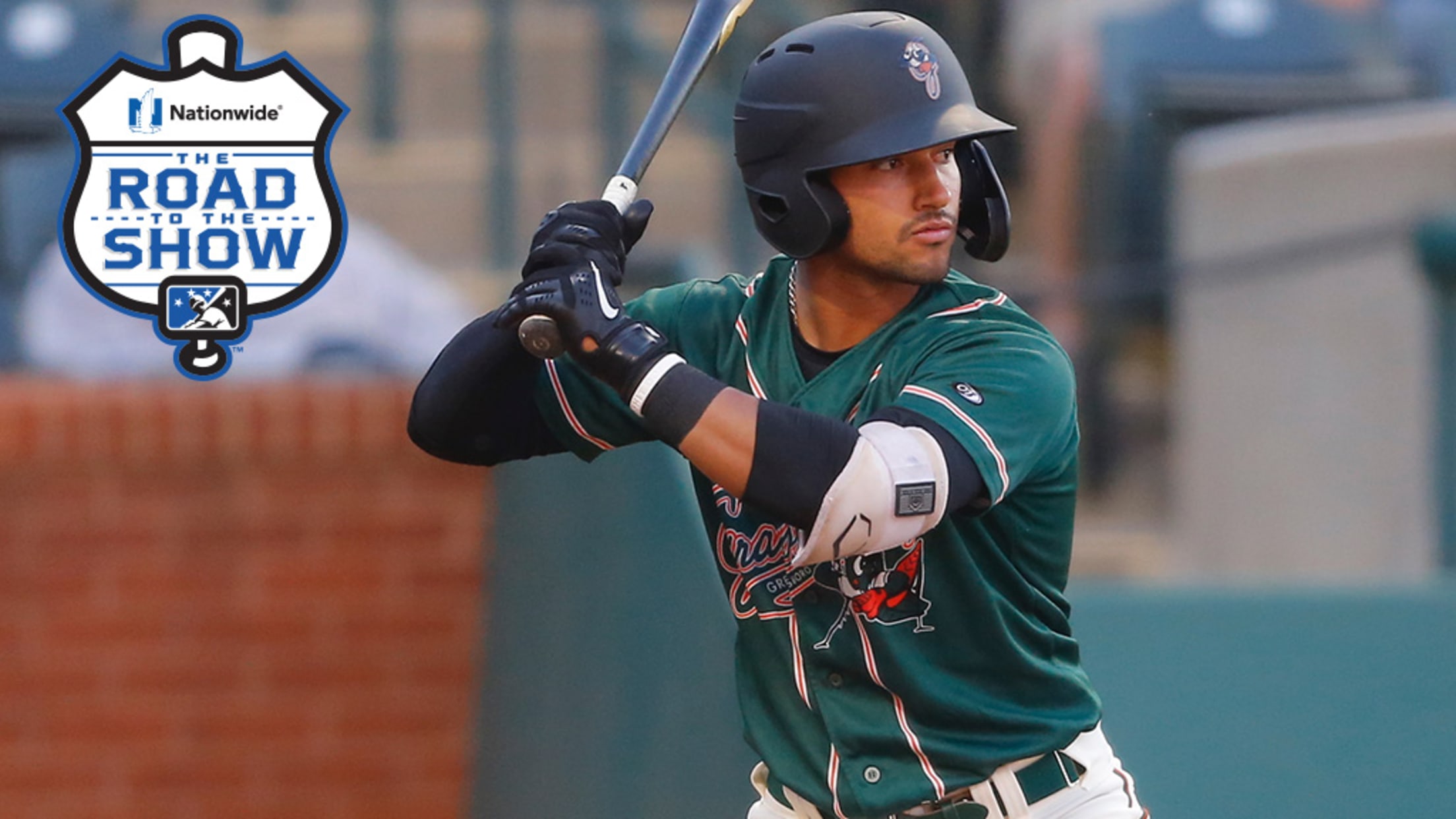 MiLB.com's Scouting Report series spotlights players who are just starting their professional careers, focusing on what the experts are projecting for these young phenoms. Here's a look at second-ranked Pirates prospect Nick Gonzales. For more player journeys on The Road to The Show, click here.
The Road to The Show™: Oneil Cruz
Pirates slugger standing tall on his journey to the Majors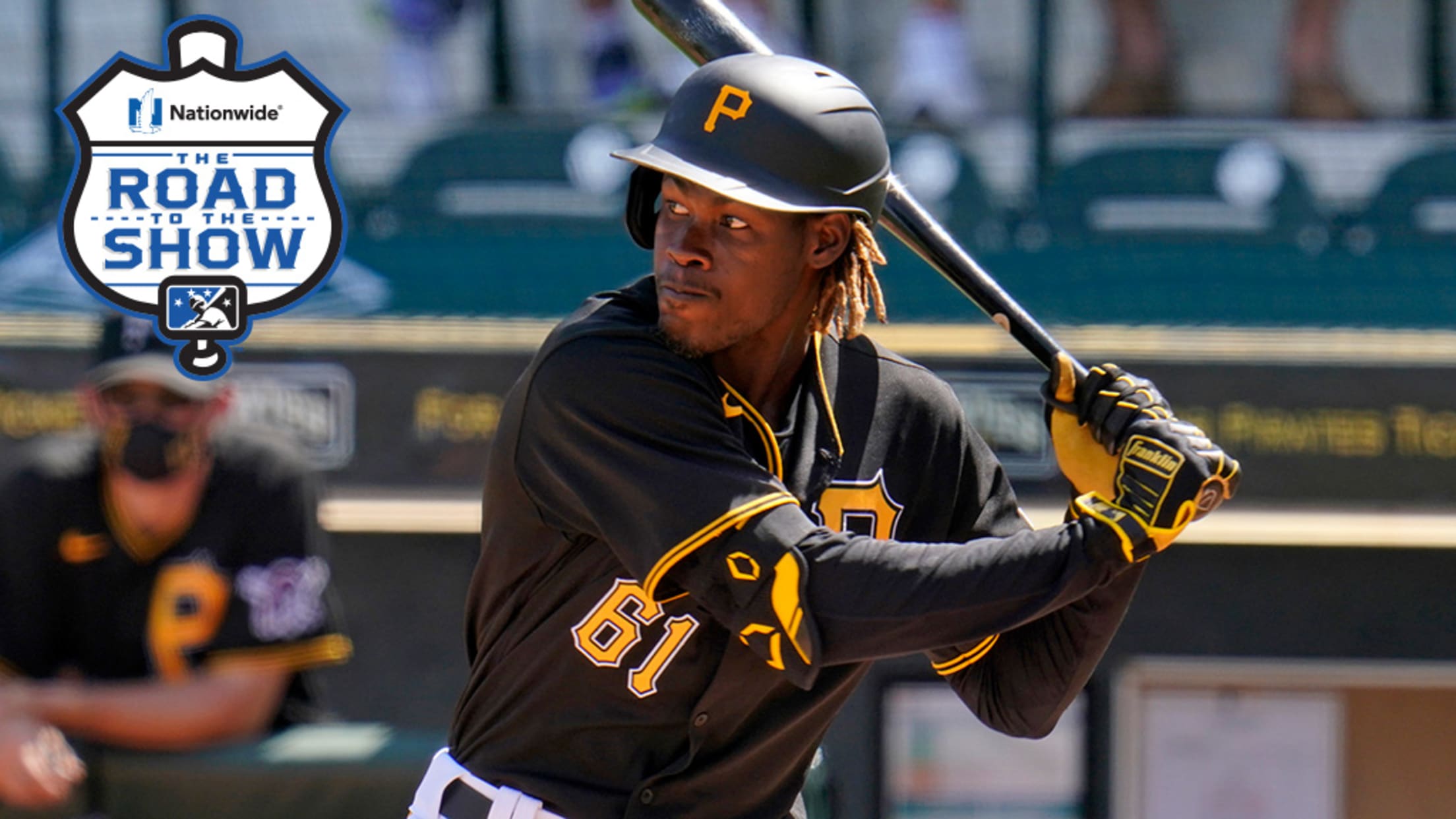 Each week, MiLB.com profiles an elite prospect by chronicling the steps he's taken to reach the brink of realizing his Major League dream. Here's a look at Pittsburgh Pirates prospect Oneil Cruz. For more player journeys on The Road to The Show click here. The Pirates look forward to the
2021 Prospect Projections: NL Central rookies
Pirates' Hayes should factor into awards race in second season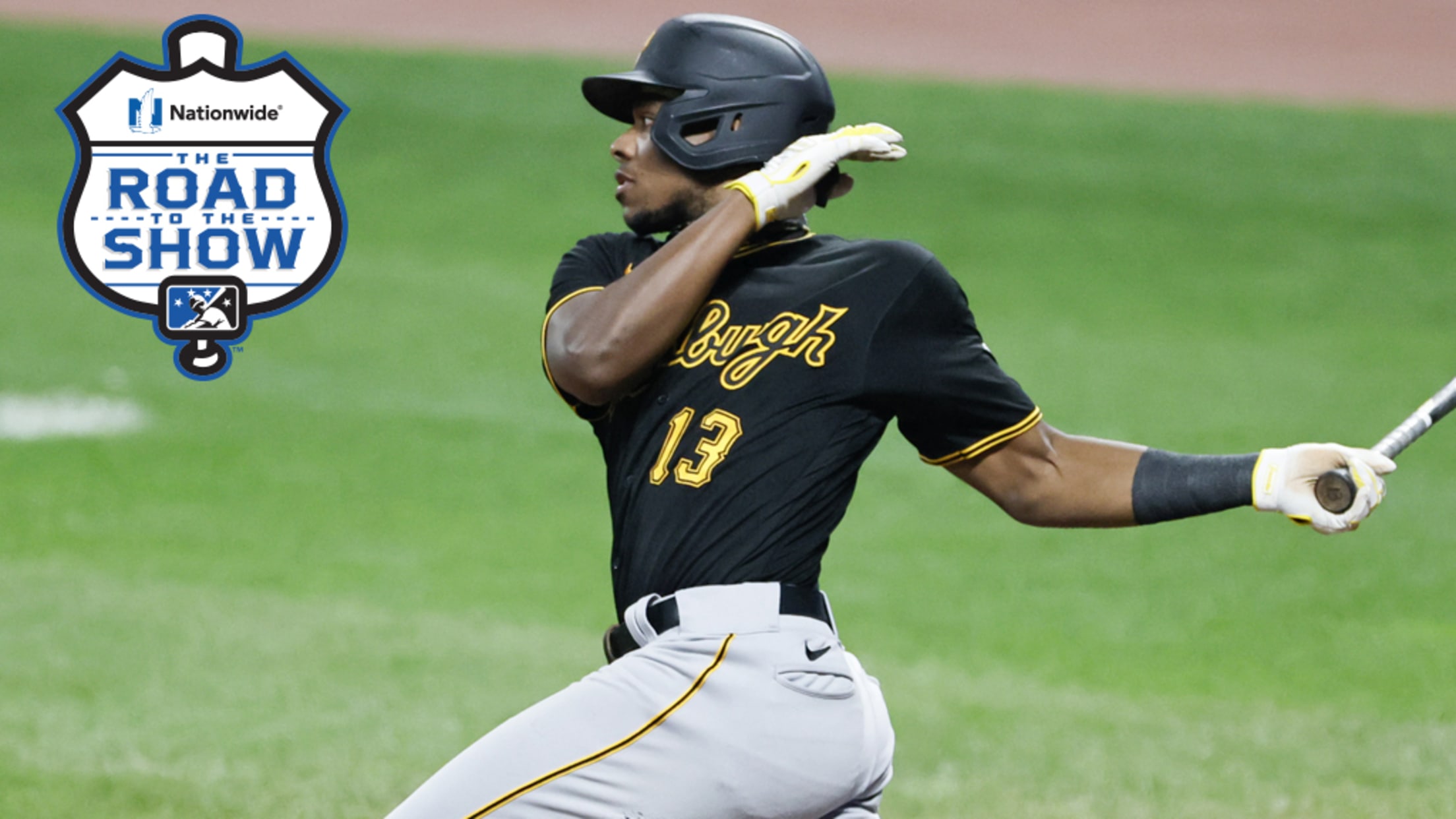 This is the fourth in a six-part Toolshed series that uses FanGraphs' Steamer 600 projections to look at how prospects would fare over a full Major League season in 2021. The system bases its forecast on 600 plate appearances for position players, 450 plate appearances for catchers, 200 innings for
Pirates invite Gonzales, Priester to MLB camp
Fellow Top-100 prospects lead list of Bucs heading to Bradenton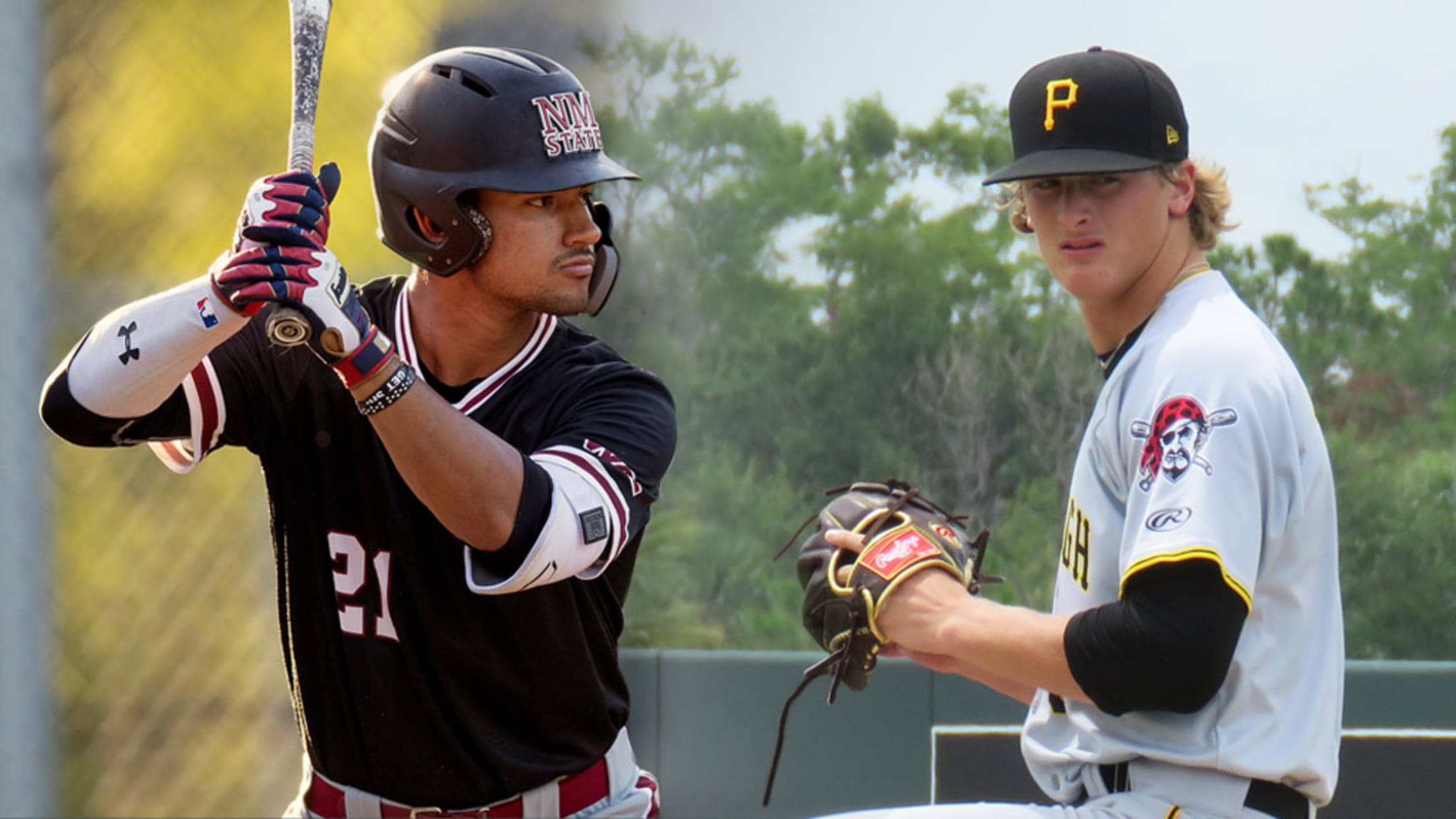 The Pirates have set every button to rebuild mode. This spring, they will get a closer look at the young stars that could form a foundation of their next contender. Pittsburgh extended non-roster invitations to No. 43 overall prospect Nick Gonzales, No. 52 Quinn Priester and 24 other players to
Yajure tops Pirates' prospect package for Taillon
Yankees part with Contreras, Smith, Escotto to round out the deal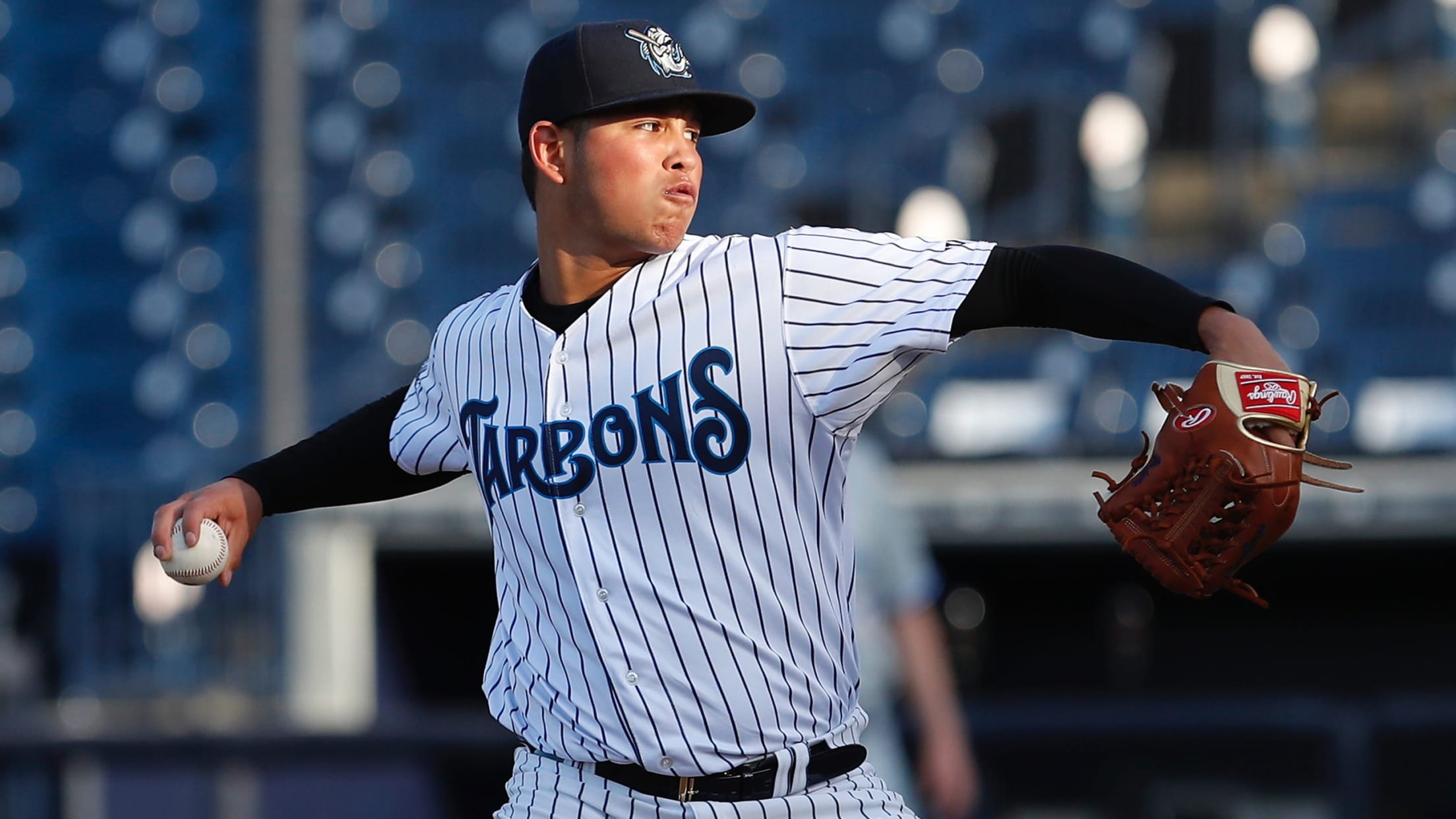 The Yankees dipped into their prospect depth to fortify their most glaring weakness at the top Sunday. New York shipped four prospects, three who were in the organization's top 30 -- No. 15 Miguel Yajure, No. 19 Roansy Contreras and No. 21 Canaan Smith -- as well as shortstop Maikol
Head headlines prospect package to Pirates
Cruz, Bednar, Fellows, Rodriguez sent in megadeal for Musgrove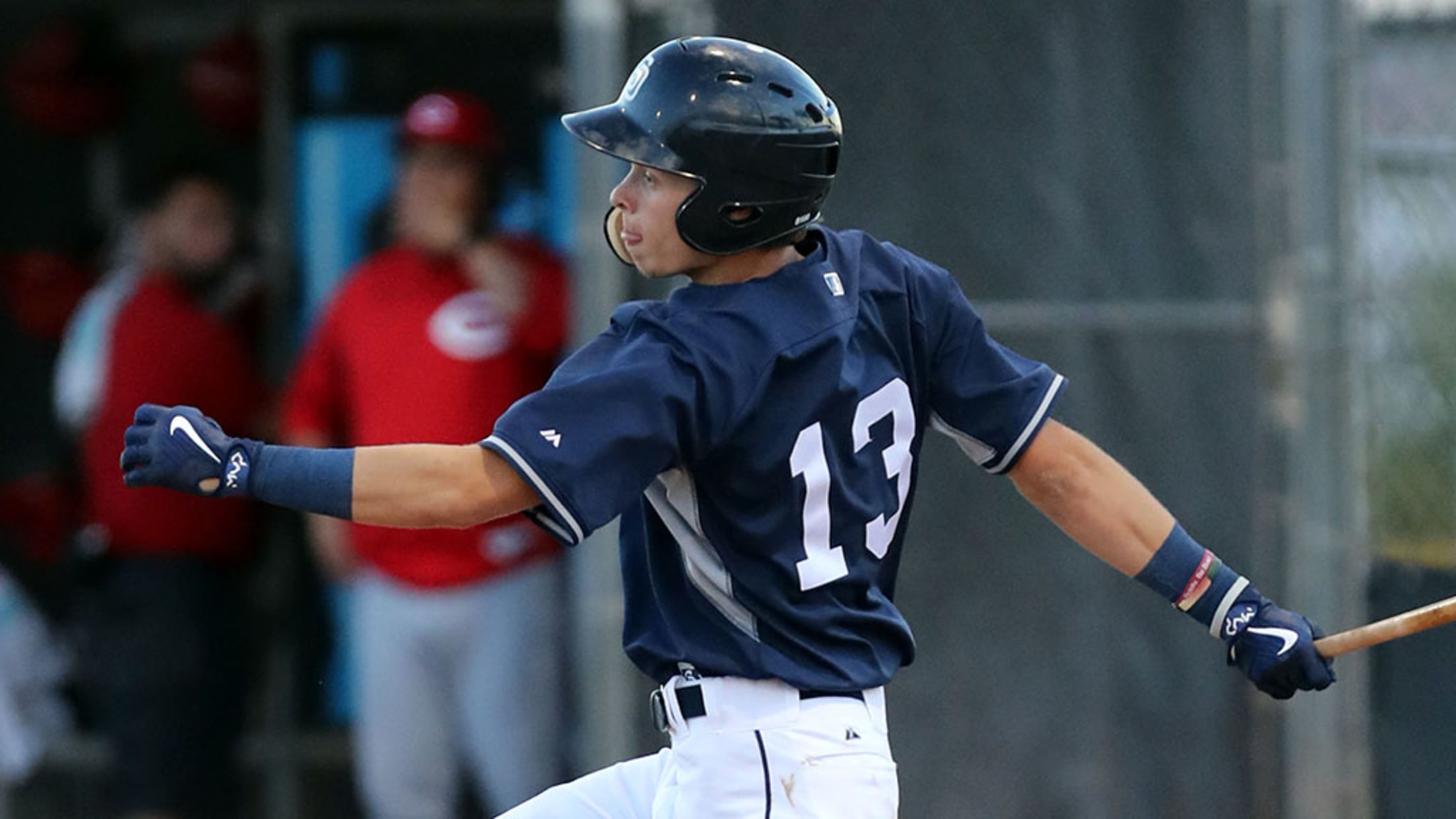 The Padres have flexed the strength of their farm system in recent weeks to acquire high-end Major League talent, and the organization went to the well again Monday to bolster its team at the top. San Diego sent four prospects to Pittsburgh -- headlined by the club's No. 7 prospect,
The Show Before the Show: Episode 291
Pirates' Crowe breaks down trade from Nats, 2020 MLB debut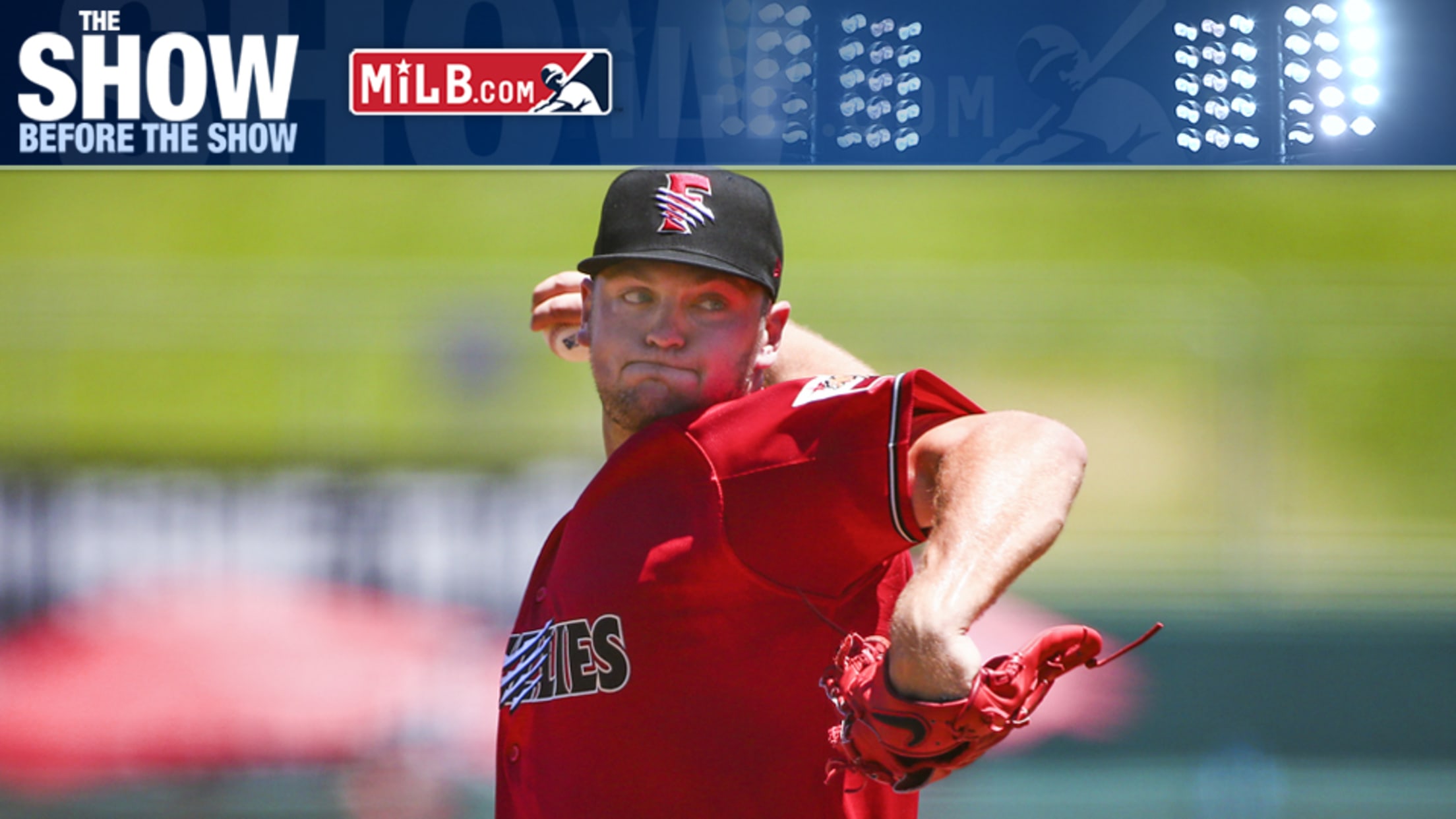 Check out the latest episode of The Show Before the Show, MiLB.com's official podcast. A segment rundown is listed below, in case you want to skip to a particular section. Like the podcast? Subscribe, rate and review "Minor League Baseball podcast" on iTunes. The podcast is also available via Spotify,
Crowe, Yean heading to Pirates in Bell deal
Two right-handers may brighten future for Pittsburgh rotation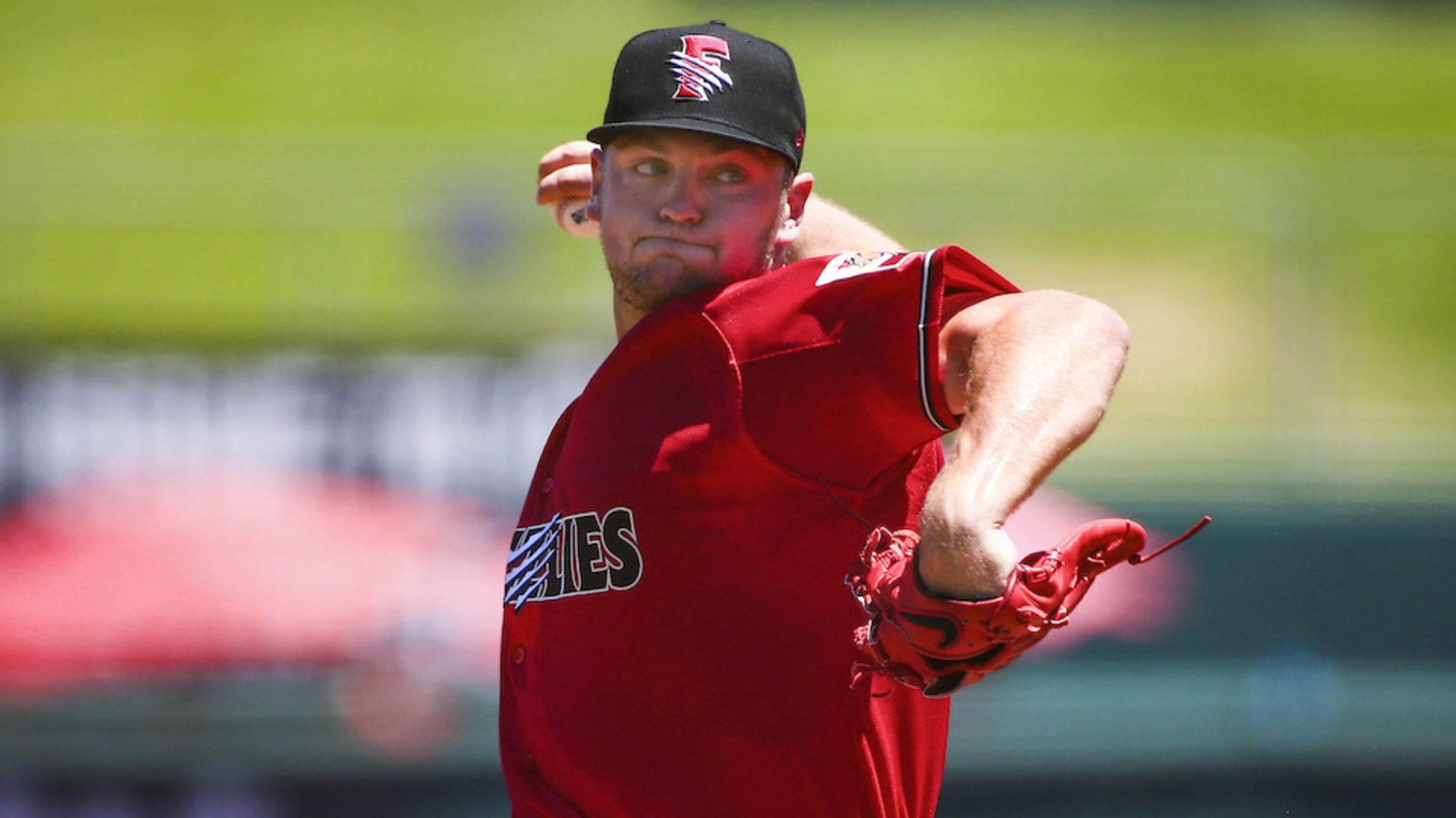 The Pittsburgh Pirates did a little late shopping on Christmas Eve and brought home a pair of talented pitching prospects. In sending All-Star first baseman Josh Bell to Washington, Pittsburgh acquired third-ranked Nationals prospect Wil Crowe and sixth-ranked Eddy Yean, according to an announcement by Pirates general manager Ben Cherington.
Toolshed: Pirates' Thomas primed for breakout
Raw right-hander's ascension will have to wait one more season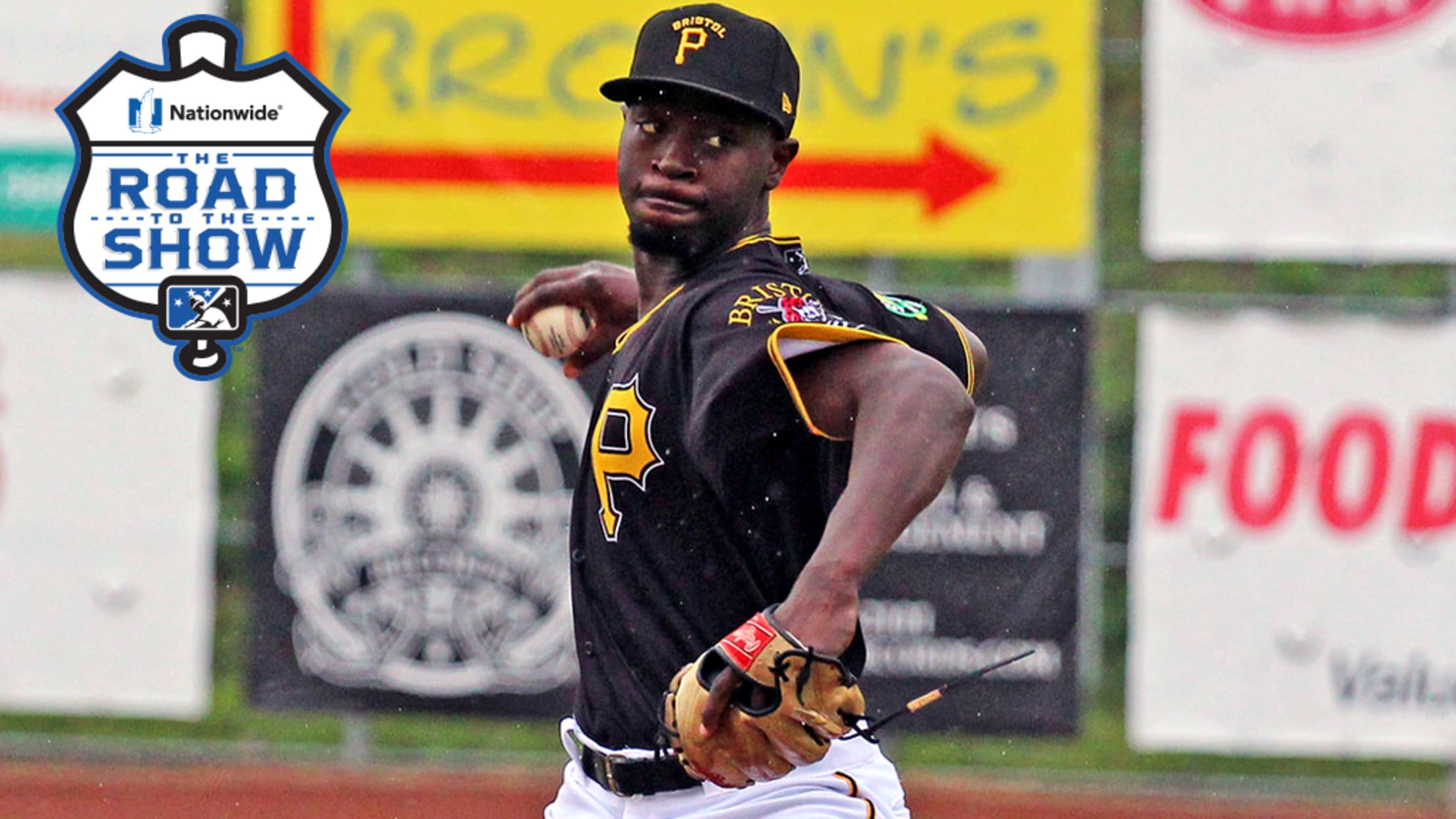 Tahnaj Thomas raised his hand, and that made all the difference. Back in late 2016, the Bahamas native was assigned, through a coach back home, to help a Chicago-area team of fellow teenagers in a tournament that took place in Jupiter, Florida. As the new kid, the shortstop wasn't getting
State of the System: Pittsburgh Pirates
Hayes, Gonzalez, Draft offer hope for future after dismal season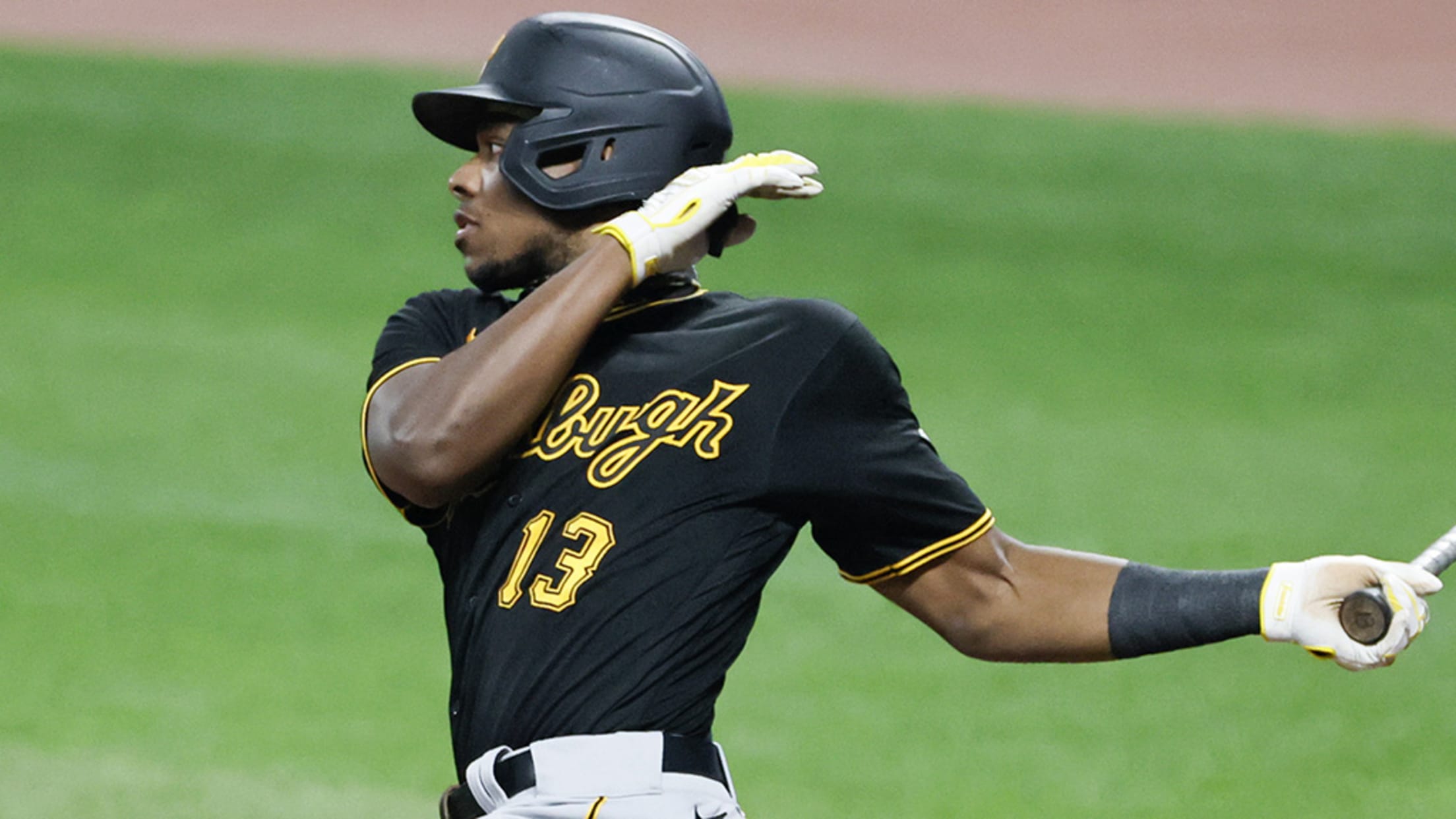 Starting in October and running through the end of the year, MiLB.com's State of the System series evaluates the strengths and weaknesses of each Major League organization, highlights prospects who've made the biggest strides in 2020 and offers a peek at 2021.
Bucs' Hayes delivers 5-for-5 performance
No. 38 overall prospect extends hitting streak to seven games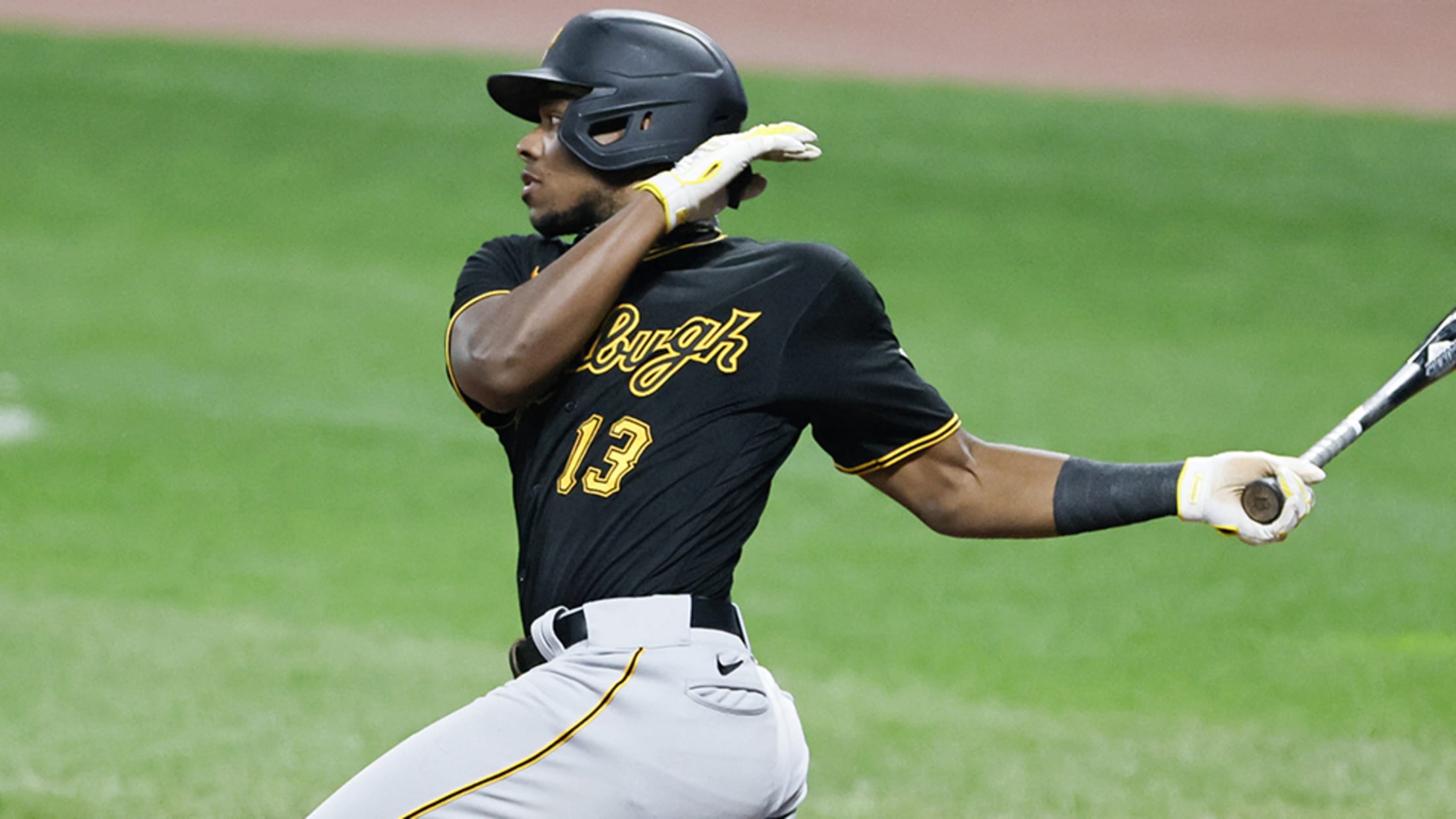 In less than a month since his first Major League callup, Ke'Bryan Hayes has emerged as a cornerstone of the rebuilding Pirates' future. And while the club is on the verge of a third consecutive last-place finish in the National League Central, its second-ranked prospect showed why he could be
Report: Pirates' Cruz involved in deadly crash
Shortstop 'cooperating fully' with authorities in Dominican Republic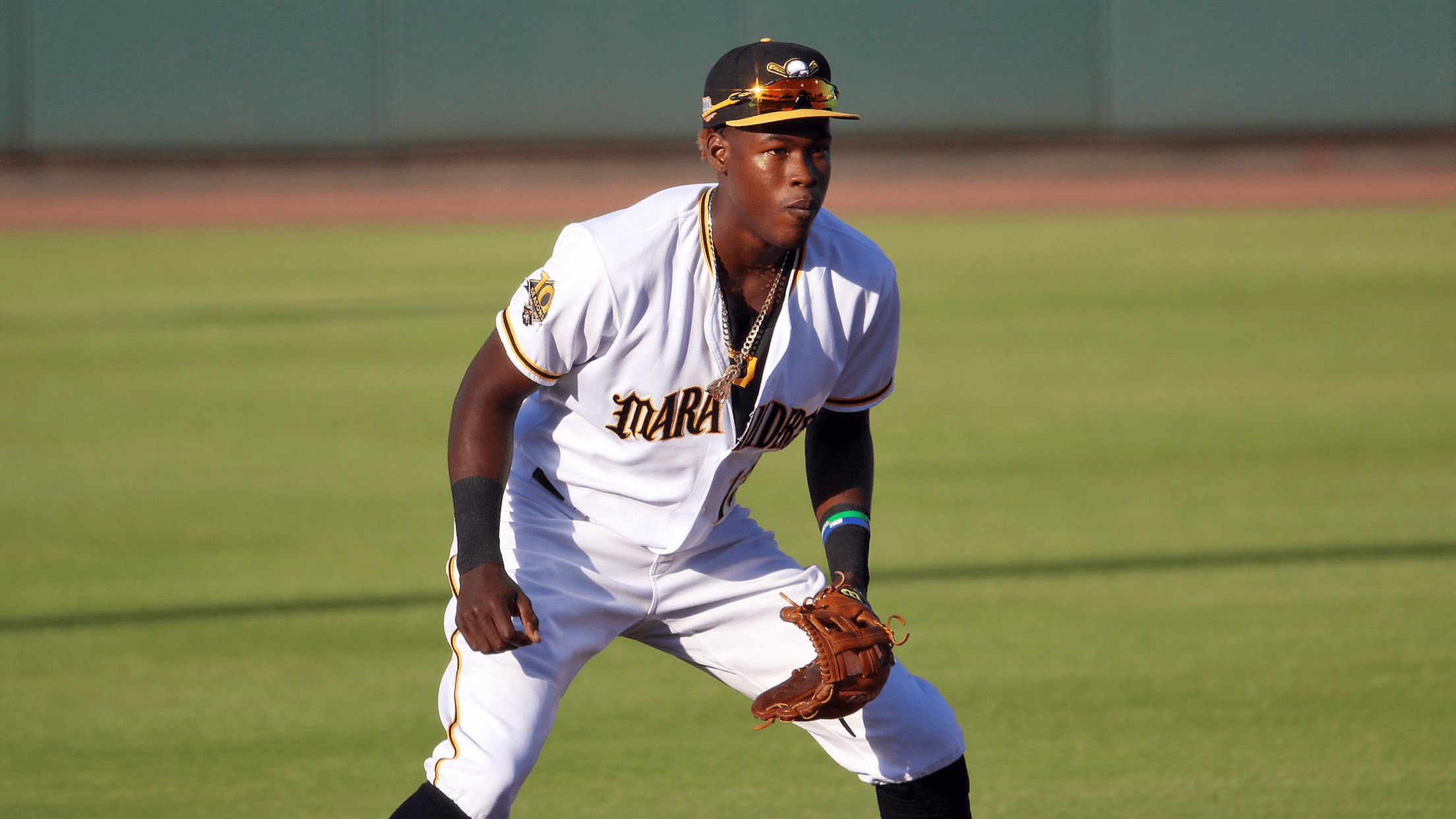 Pirates prospect Oneil Cruz was involved in a traffic collision that killed three people on Monday, according to a report out of the Dominican Republic. Cruz, the Bucs' No. 3 prospect and No. 60 overall, was the driver of a vehicle that struck a motorcycle on the Sanchez Highway near