The Road to The Show™: Mets catcher Álvarez
No. 7 overall prospect pushing toward Majors with prolific power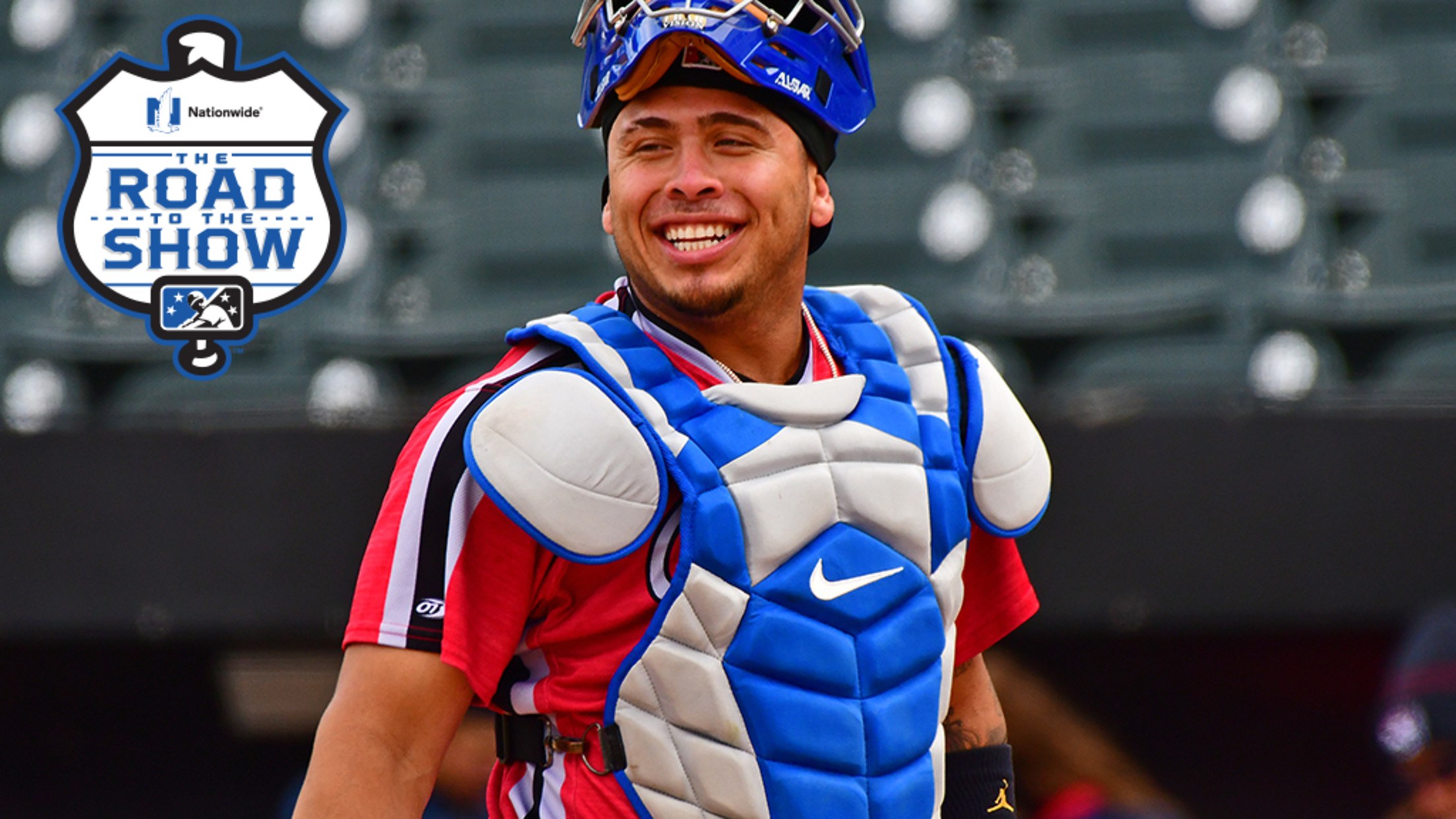 Each week, MiLB.com profiles an elite prospect by chronicling the steps he's taken toward achieving his Major League dream. Here's a look at top Mets prospect Francisco Álvarez. For more stories about players on The Road to The Show, click here. There has been a wealth of catching talent at
Mets' Courtney channels 'The Ryan Express' 
Brooklyn reliever helps filmmakers re-create Hall of Fame career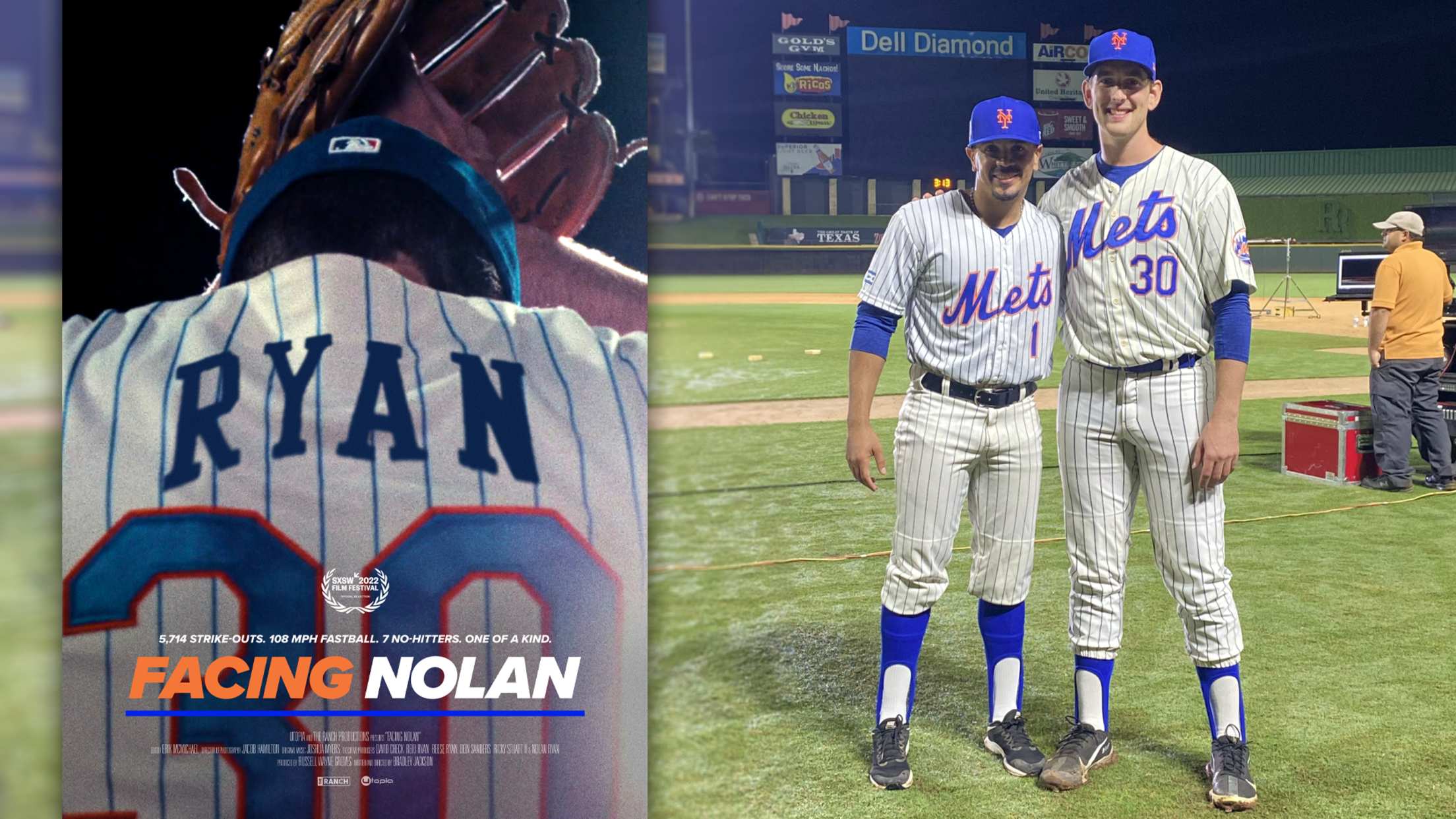 For a Hall of Fame career that had to be seen to be appreciated, it took an appearance from a Minor League reliever to help bring some of those stories to life. Over 27 years in the Majors, Nolan Ryan set all-time records for total strikeouts (5,714), no-hitters (seven) and
Tilien cracks a trio of homers for St. Lucie
Mets prospect sets club record with first career three-homer game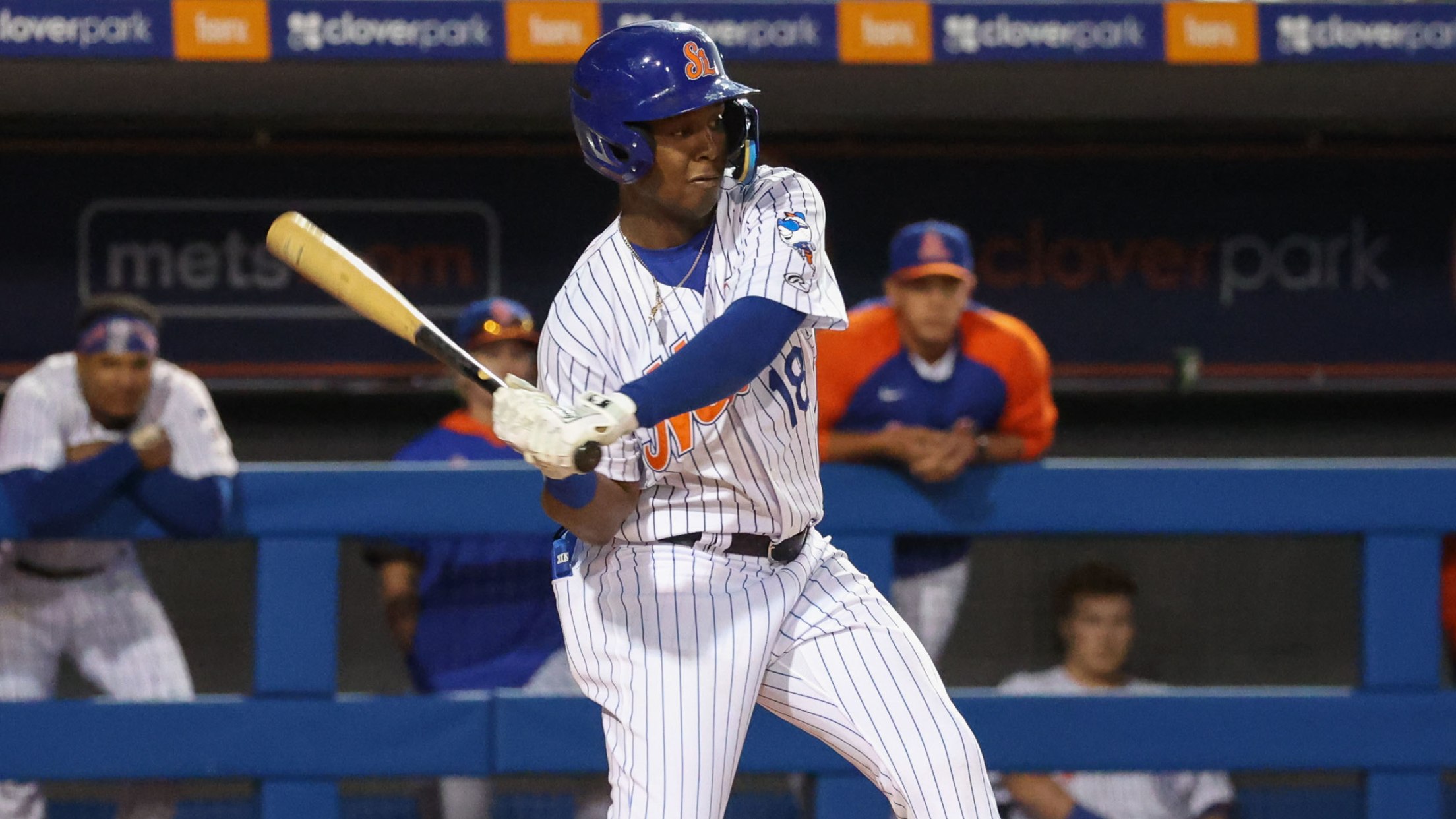 Playing in just his 14th game in Single-A, Junior Tilien made some history. The Mets infield prospect set a club record with three roundtrippers and drove in five runs to fuel St. Lucie's offense in Sunday's 11-9 win over Dunedin at TD Ballpark. The five RBIs marked a personal best
Prospect Q&A: Mets outfielder Mangum
Club's No. 22 prospect on hitting approach, Dudy-Noble lore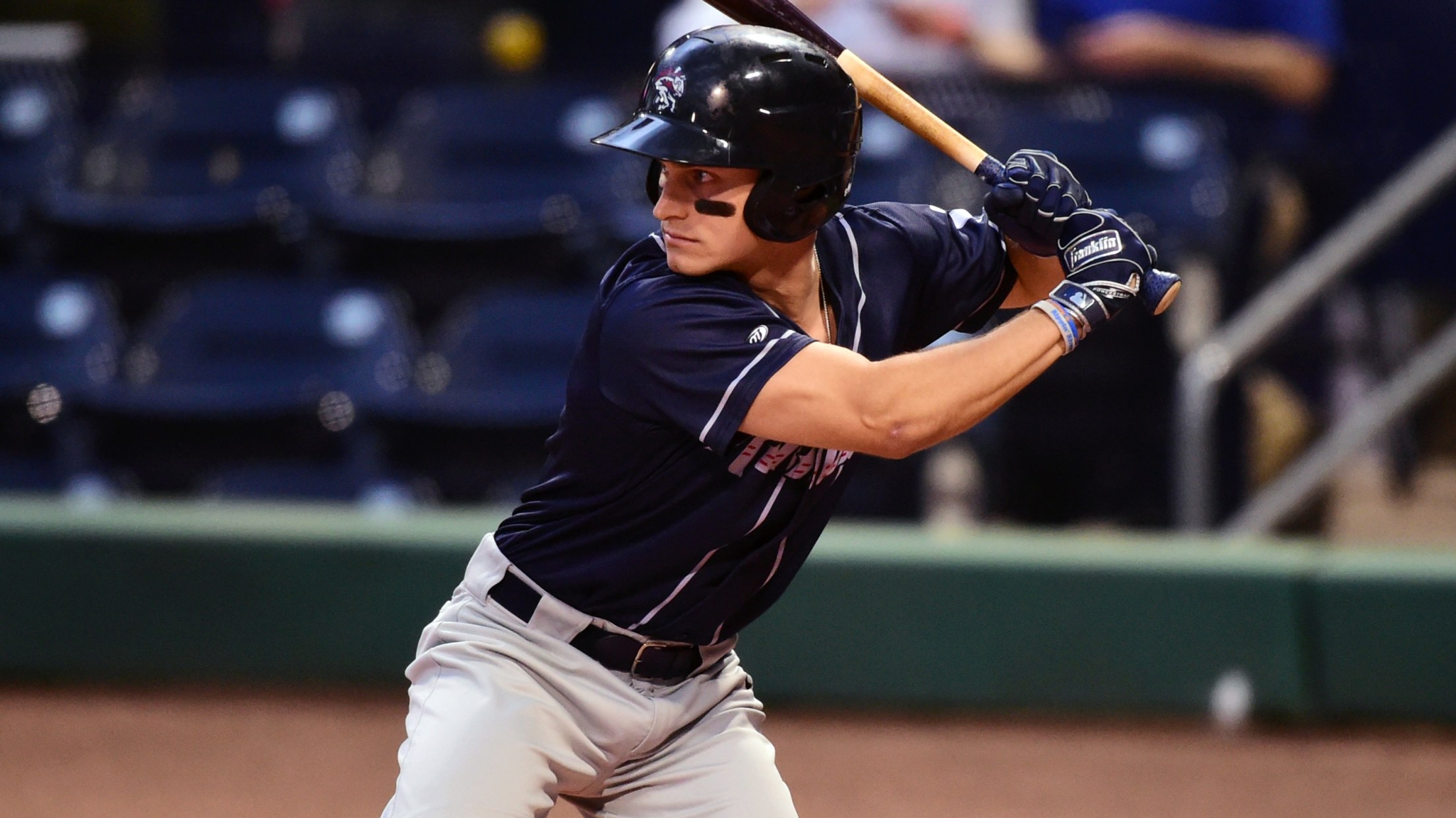 It's been a good week for Jake Mangum. The Mets' No. 22 prospect received his first promotion to Triple-A Syracuse on Tuesday and collected four hits in his first seven at-bats at the Minors' highest level. Mangum opened the year with Double-A Binghamton and batted .283 with a .353 on-base
Robinson's legacy enhanced by sculpture
Brooklyn monument sets greater example with its message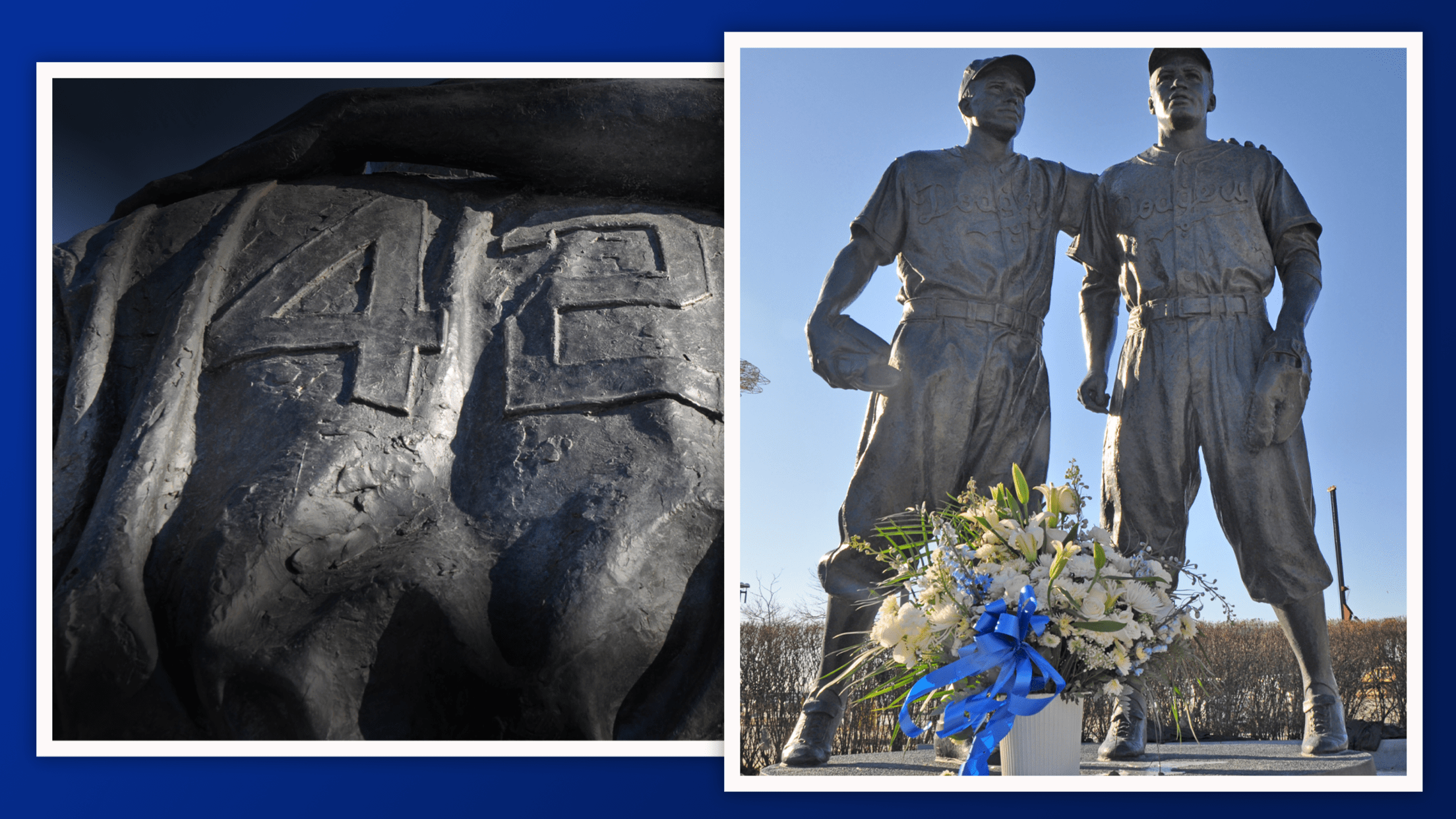 After his promotion to High-A Brooklyn in August, Mets prospect Jaylen Palmer found a new addition to his pregame routine. Approaching the main entrance of the Cyclones' Maimonides Park sits a monument depicting a "simple gesture [that] challenged prejudice and created a powerful and enduring friendship." That sculpture immortalizes the
Cyclones Announce 2022 Coaching Staff
Former Cyclones All-Star set to guide club in 2022 season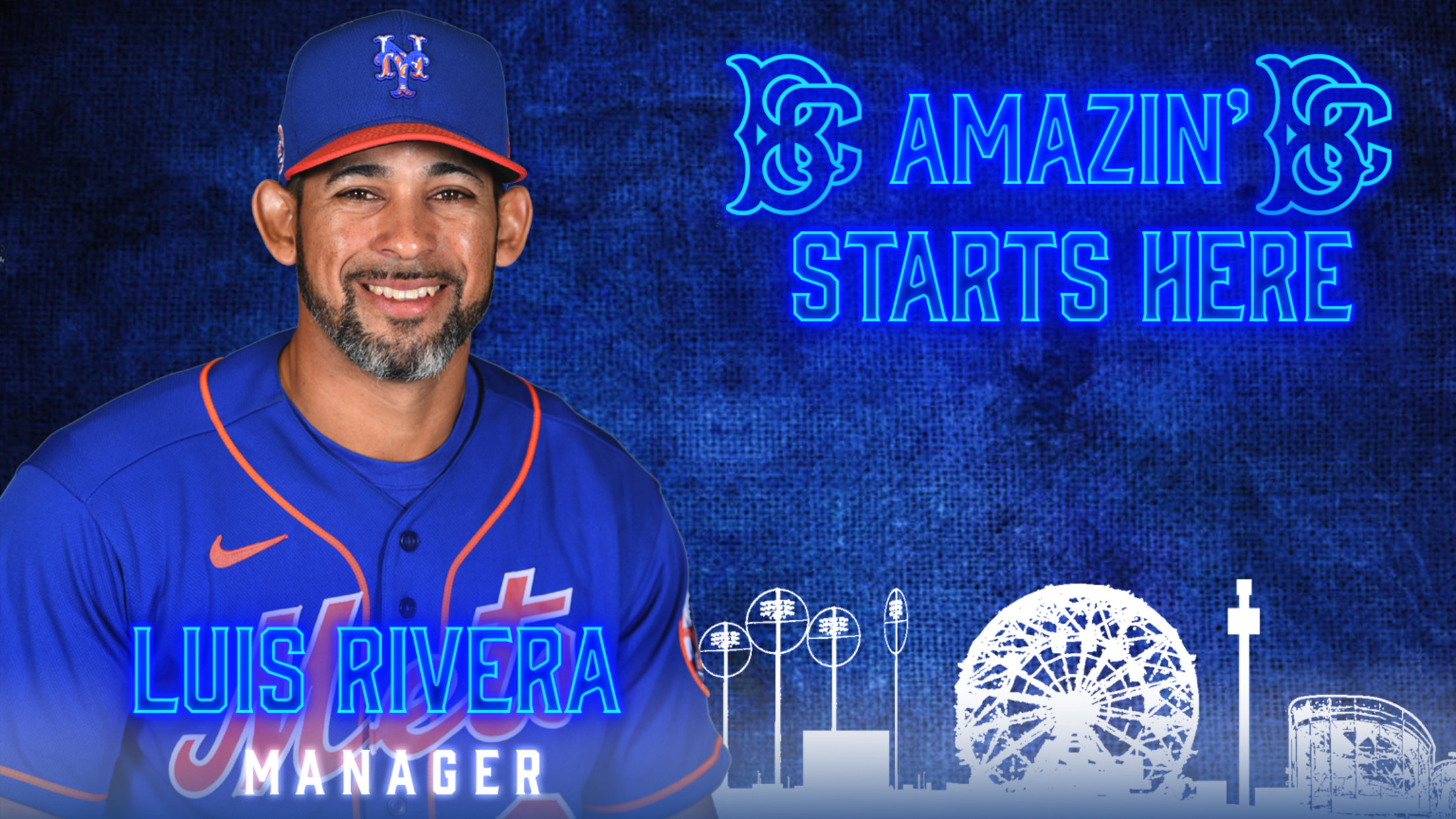 BROOKLYN, NY – The Brooklyn Cyclones will begin the 2022 season, their second as the High-A Affiliate of the New York Mets, with a new manager. Luis Rivera will make his debut as Cyclones manager when they kick off the season on Friday, April 8th in Wilmington (DE) against the
Prospect season in review: Mets' Baty
No. 45 overall prospect made his presence felt in first full season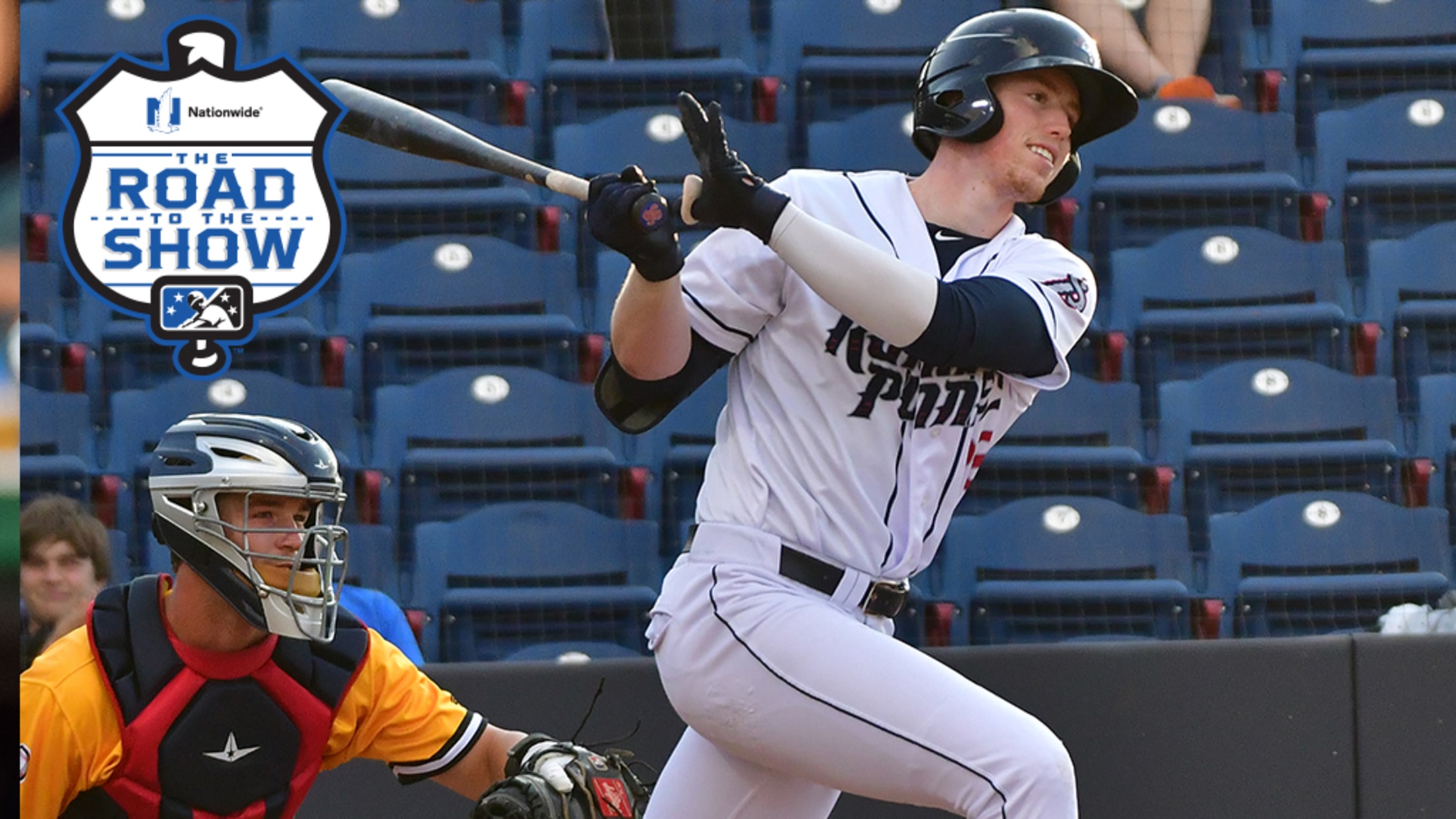 MiLB.com's Prospect Season in Review series spotlights players who shined brightest during the 2021 campaign. Here's a look at second-ranked Mets prospect Brett Baty. Brett Baty made a lot of noise in his first full Minor League season. The Mets' second-ranked prospect climbed from High-A Brooklyn to Double-A Binghamton before
Meet the Mets' 2021 Organization All-Stars
Álvarez showing off plenty of power on his way to Queens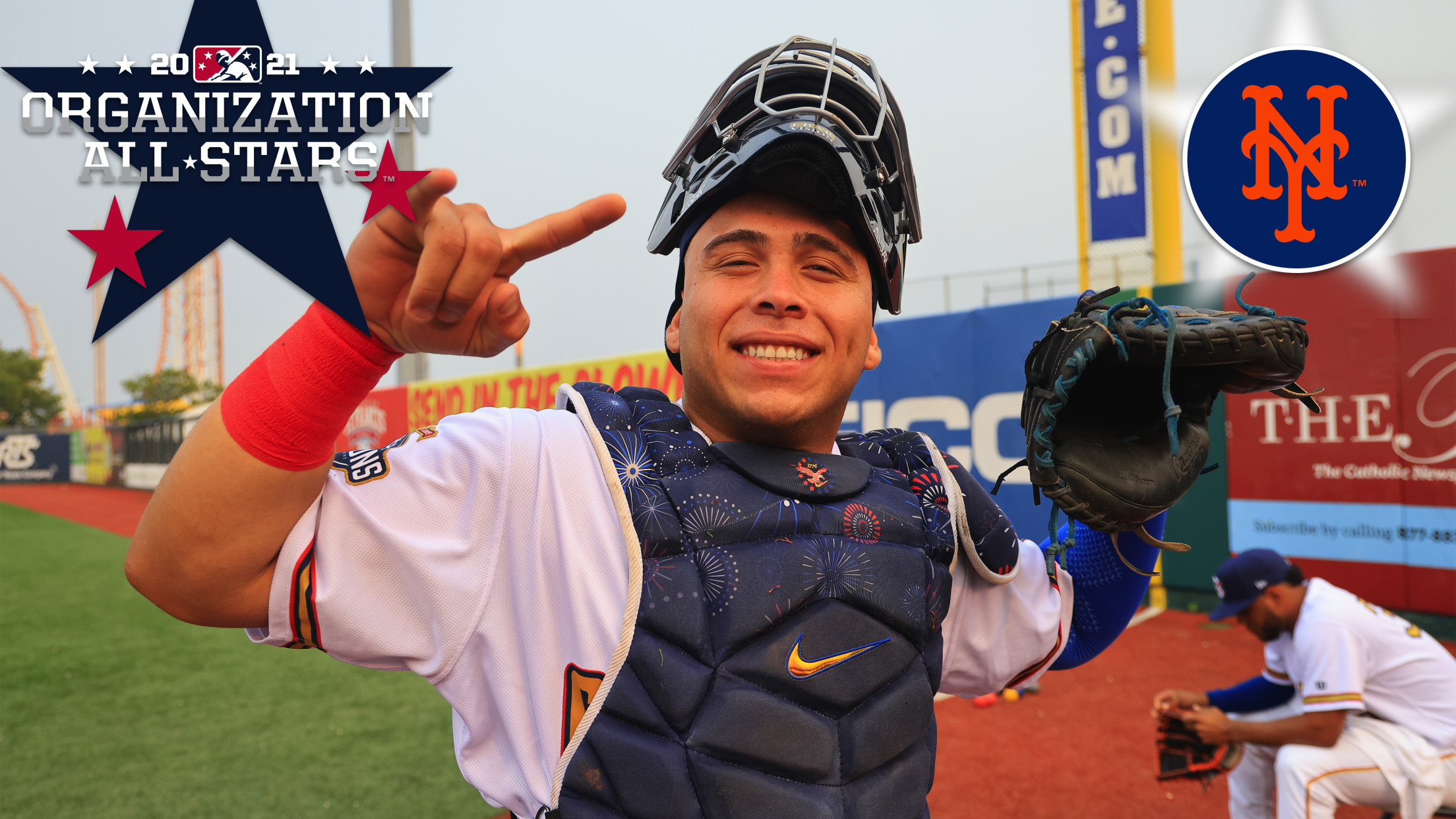 Each offseason, MiLB.com goes position by position across each system and honors the players -- regardless of age or prospect status -- who had the best seasons in their organization. Click here to locate your favorite club. The strength of the Mets farm system is clear. Bats, bats and more
Familia pitches 1-2-3 inning, Drury stays hot as Mets win series opener against Red Wings
Drury goes 3-for-3 with home run, double, single, walk, two RBIs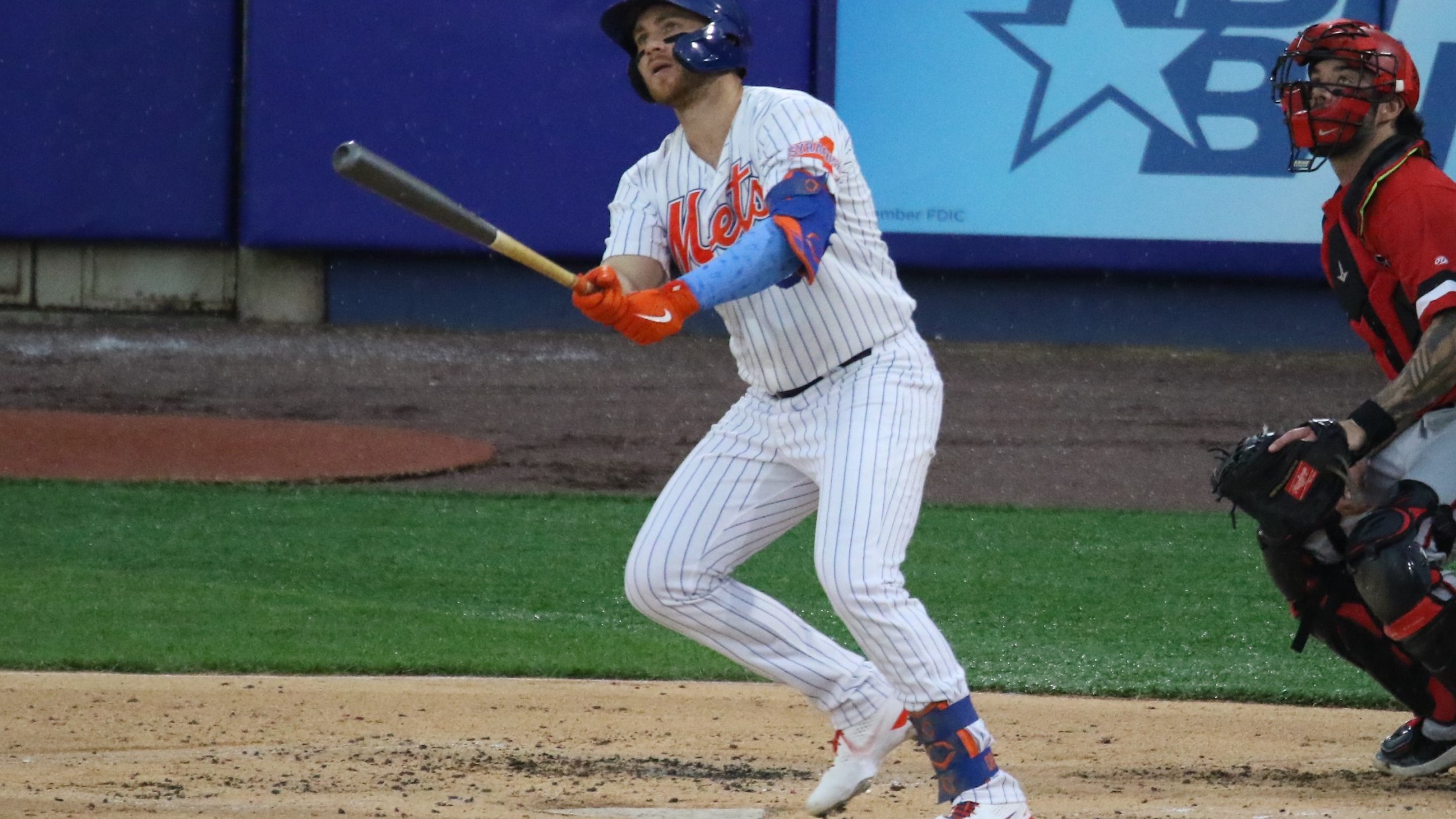 Syracuse, NY -- Behind another strong game from Brandon Drury, the Syracuse Mets and three of their major-league rehabbers took the series opener against the Rochester Red Wings with a 9-5 win on Tuesday night at NBT Bank Stadium. Drury went 3-for-3 from the plate with a home run, double,
Mets' Walker, Mitchell combine on no-hitter for Binghamton
Rumble Ponies duo allows just one walk in 2-0 win over Reading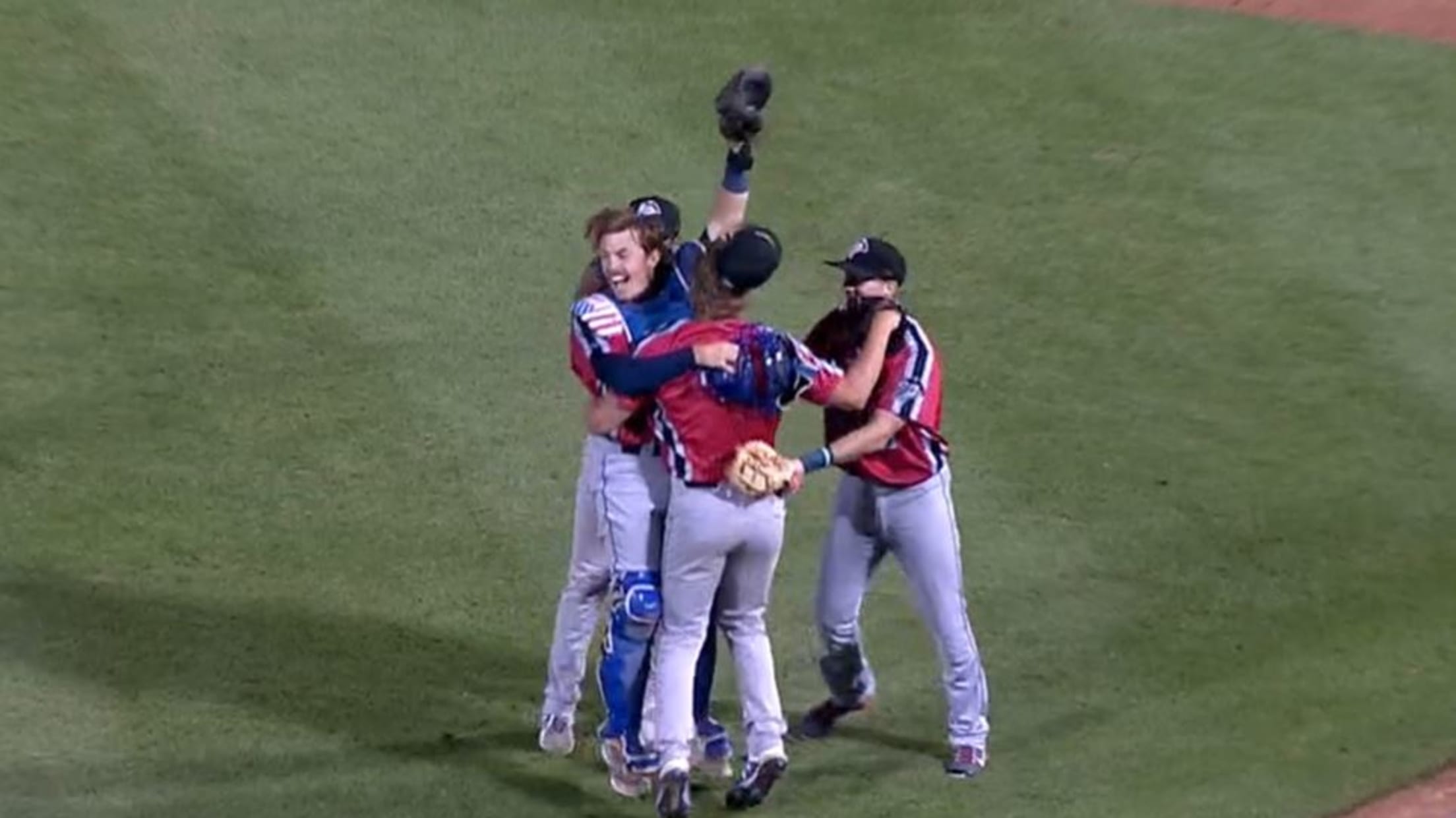 A pair of Mets lefties left nothing to hit on Tuesday night. Mets southpaws Josh Walker and Andrew Mitchell combined to no-hit Reading in Double-A Binghamton's 2-0 win, sending the Rumble Ponies racing to the mound to celebrate the team's first no-hitter since 2019. Walker (3-1) struck out four and
Winter ball roundup: Australian League
Mets' Cortes stars for Blue Sox in pandemic-altered season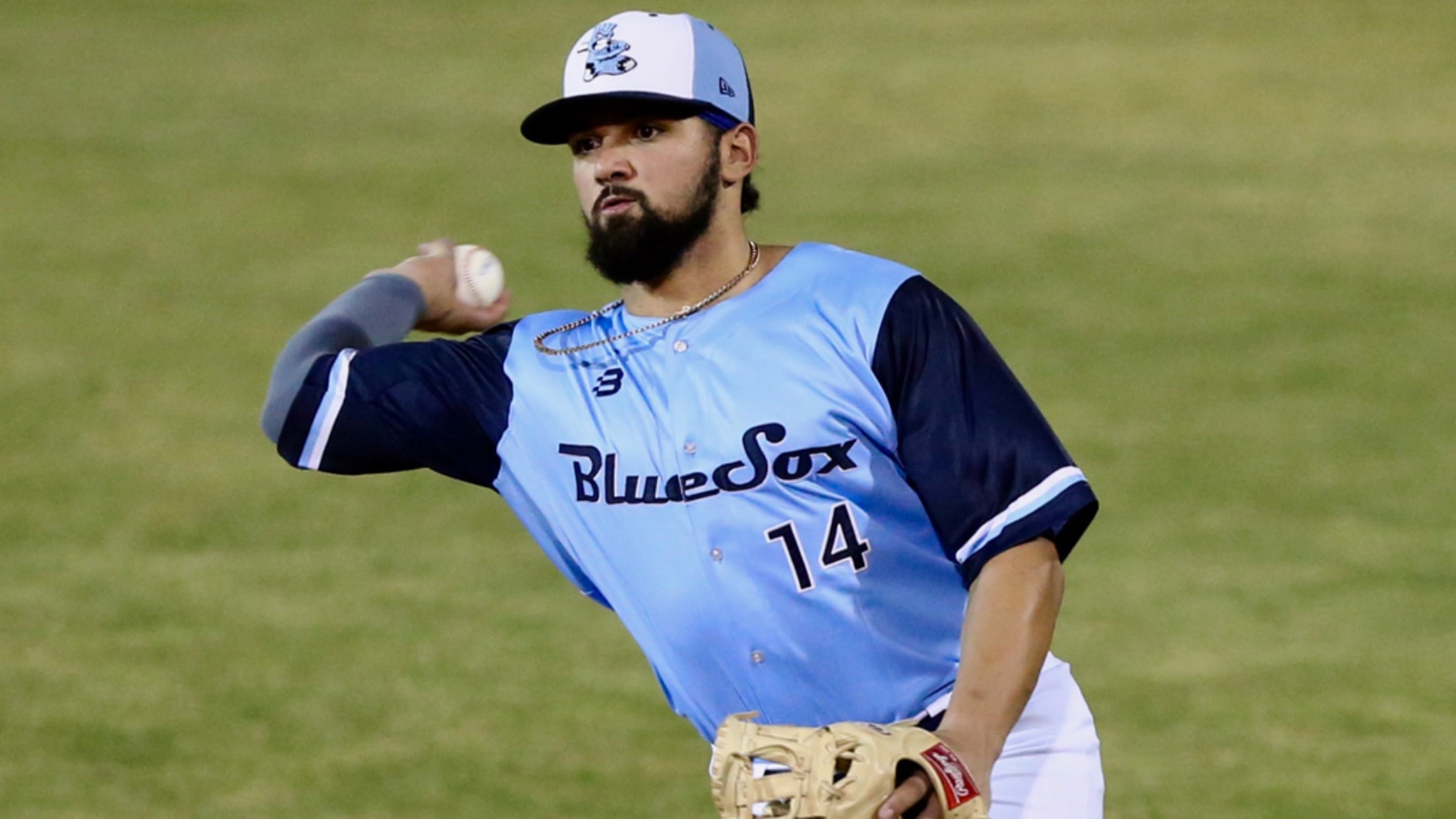 Without a Minor League season in 2020, top prospects headed to various locations across the globe for offseason work. In January and Feburary, MiLB.com has looked at the highlights from winter ball seasons worldwide. Past recaps include the Dominican Winter League, Mexican Pacific League, Puerto Rican League and Venezuelan League.
After long road, Mets' Opp ready for next challenge
Left-hander epitomizes power of perseverance in quest for contract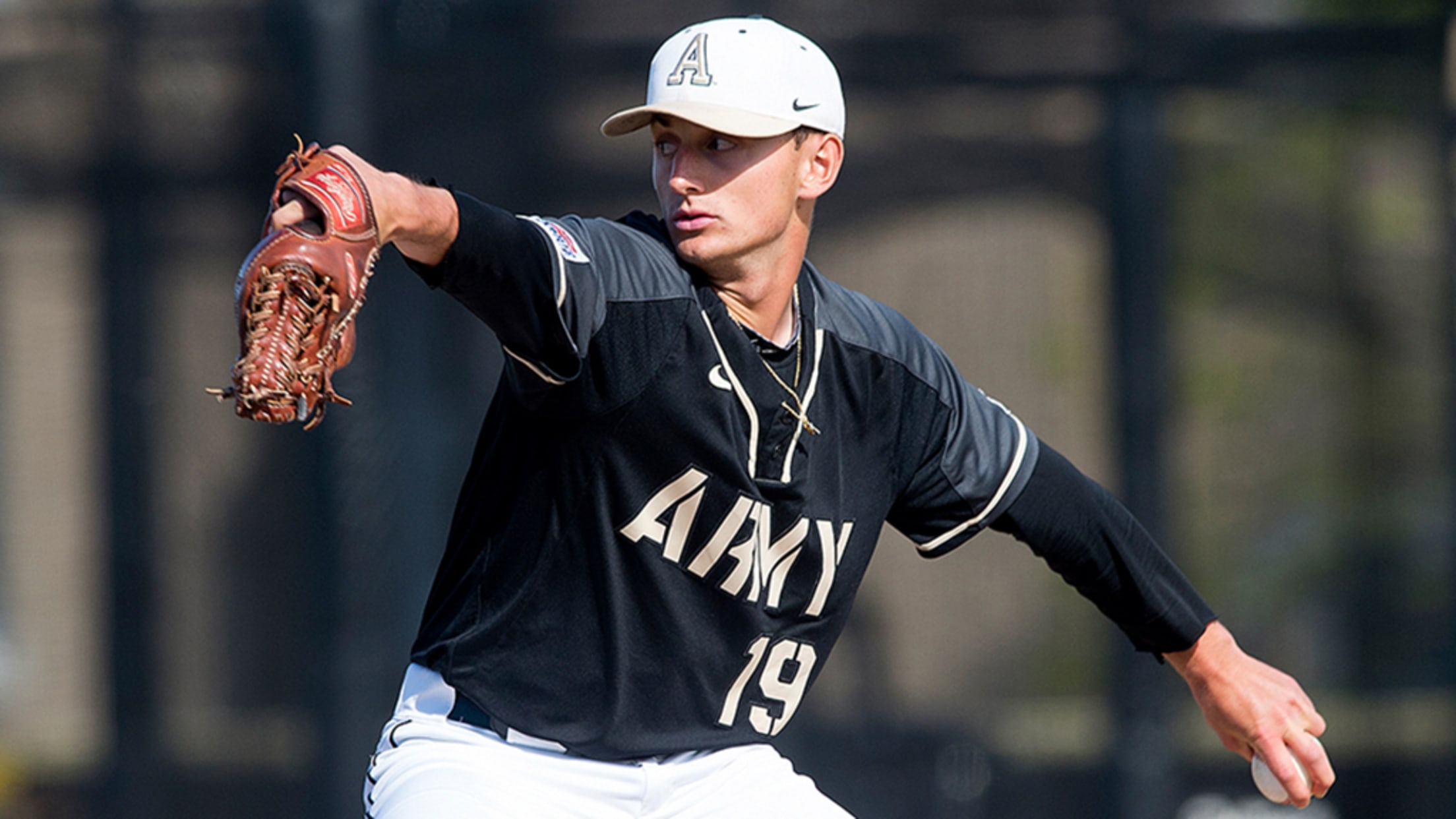 Since he started playing baseball, the only thing that has accompanied Mets pitching prospect Cam Opp more than his glove is adversity. But through every obstacle, the 25-year-old has continued to push forward. On a journey that included stops in London, the U.S. Military Academy at West Point, Indiana, Texas,
Clock runs out on Tebow's time in Minors
Heisman winner-turned-Mets prospect decides to retire from game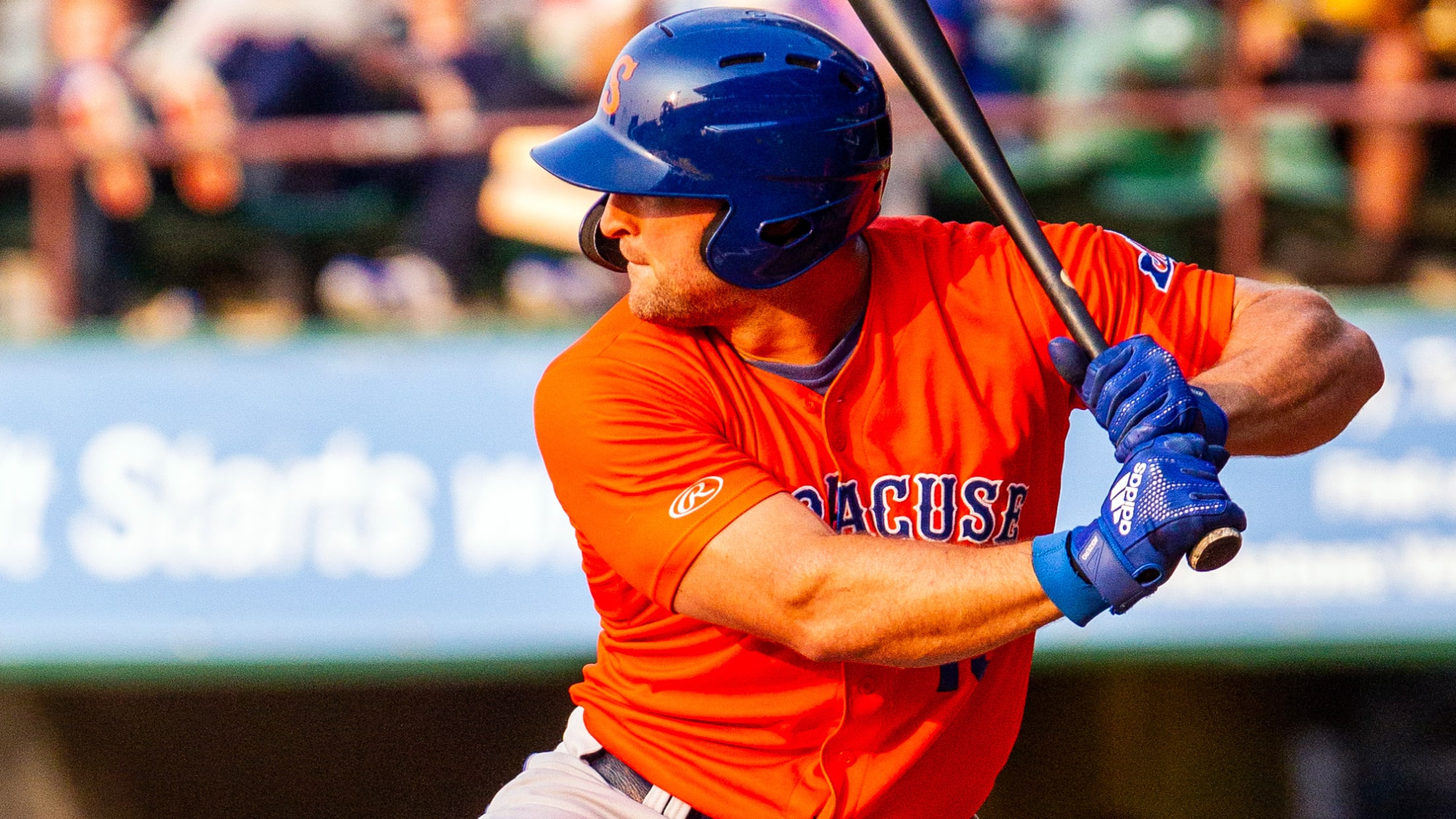 Baseball isn't running on Tebow time any longer. On Wednesday night, the Mets announced outfield prospect Tim Tebow has voluntarily retired from the game. The 33-year-old, who had been invited to New York's Major League Spring Training, exited professional baseball after compiling a .223/.299/.338 slash line over three seasons in
Roundup: Top quartet among Mets' camp invites
Alvarez, Mauricio, Allan, Baty all heading to Port St. Lucie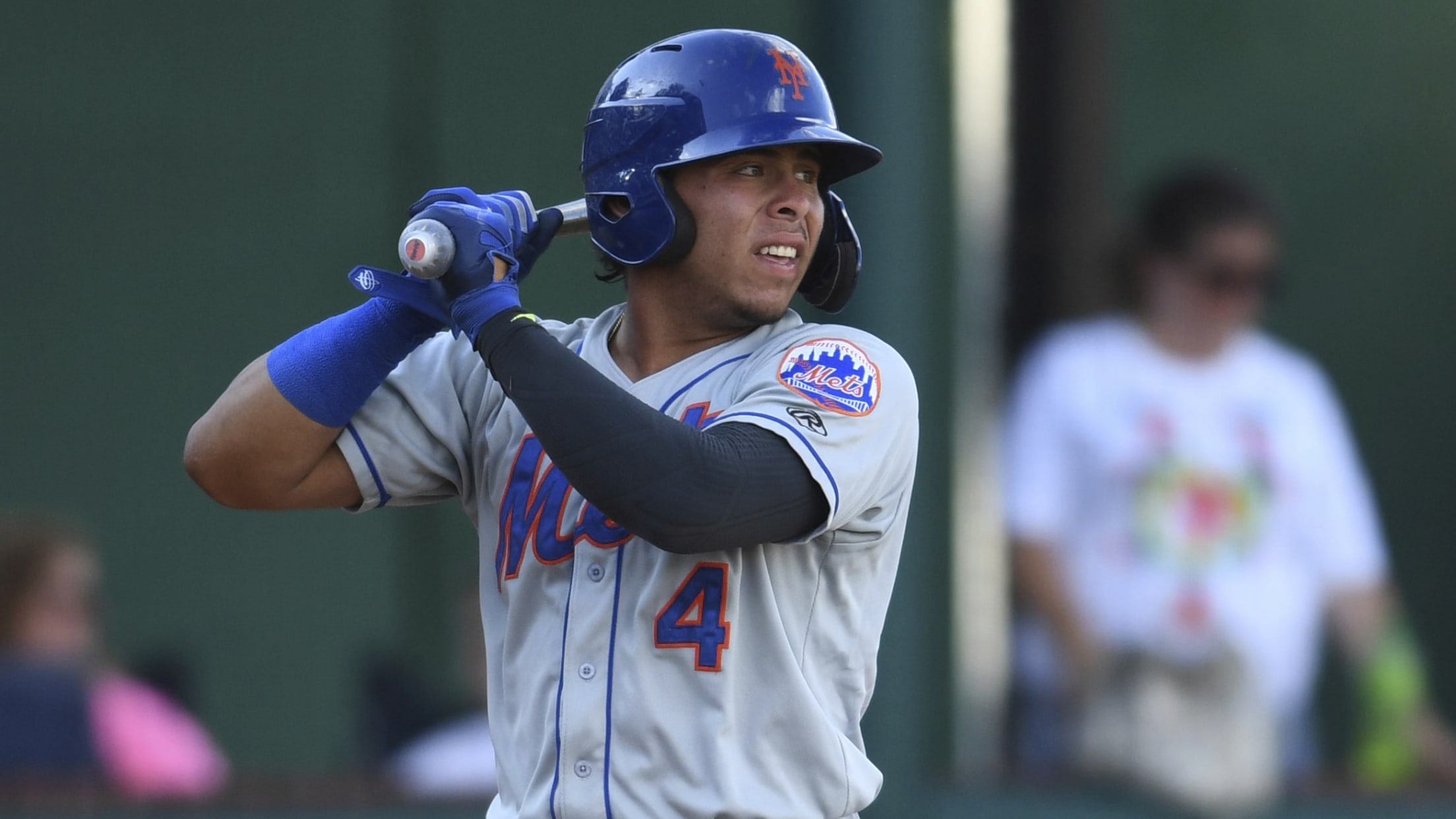 The Mets were one of the most active teams this offseason, making a series of signings and trades to infuse their roster with veteran talent. Still, though, there will be a youth movement when camp opens later this month. All four of New York's Top 100 Prospects -- No. 48
Mets landing Lee in three-team Benintendi deal
Red Sox get Cordero from Royals, righty Winckowski from Mets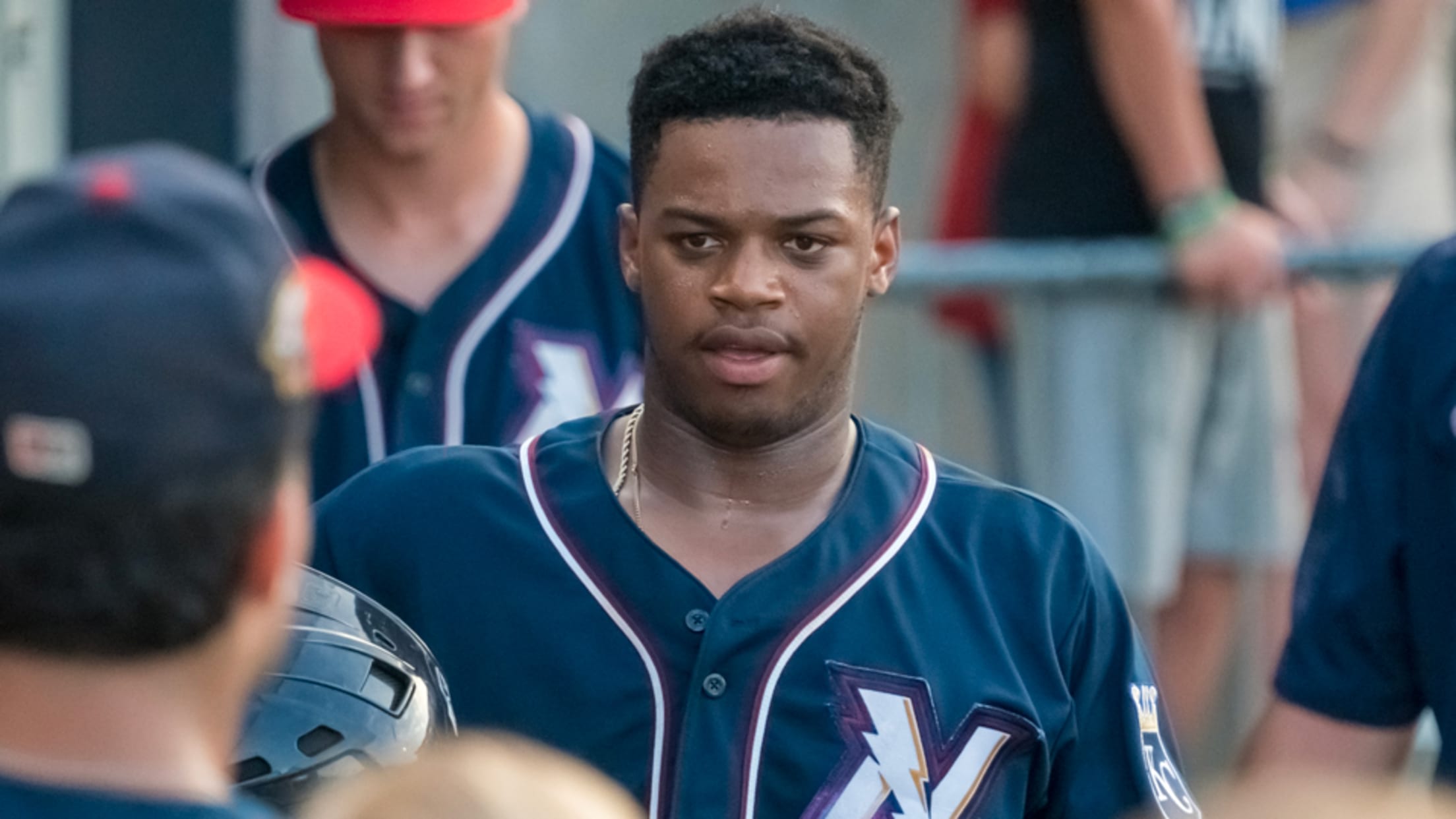 Last year at this time, Khalil Lee was preparing for his first taste of big league Spring Training. On Wednesday, he found out he'll be preparing for his first taste of a whole new system. According to MLB.com executive reporter Mark Feinsand, the 22-year-old outfielder is headed from the Royals
For Mahomes family, athleticism began on diamond
Before Patrick reached two Super Bowls, dad Pat shined on mound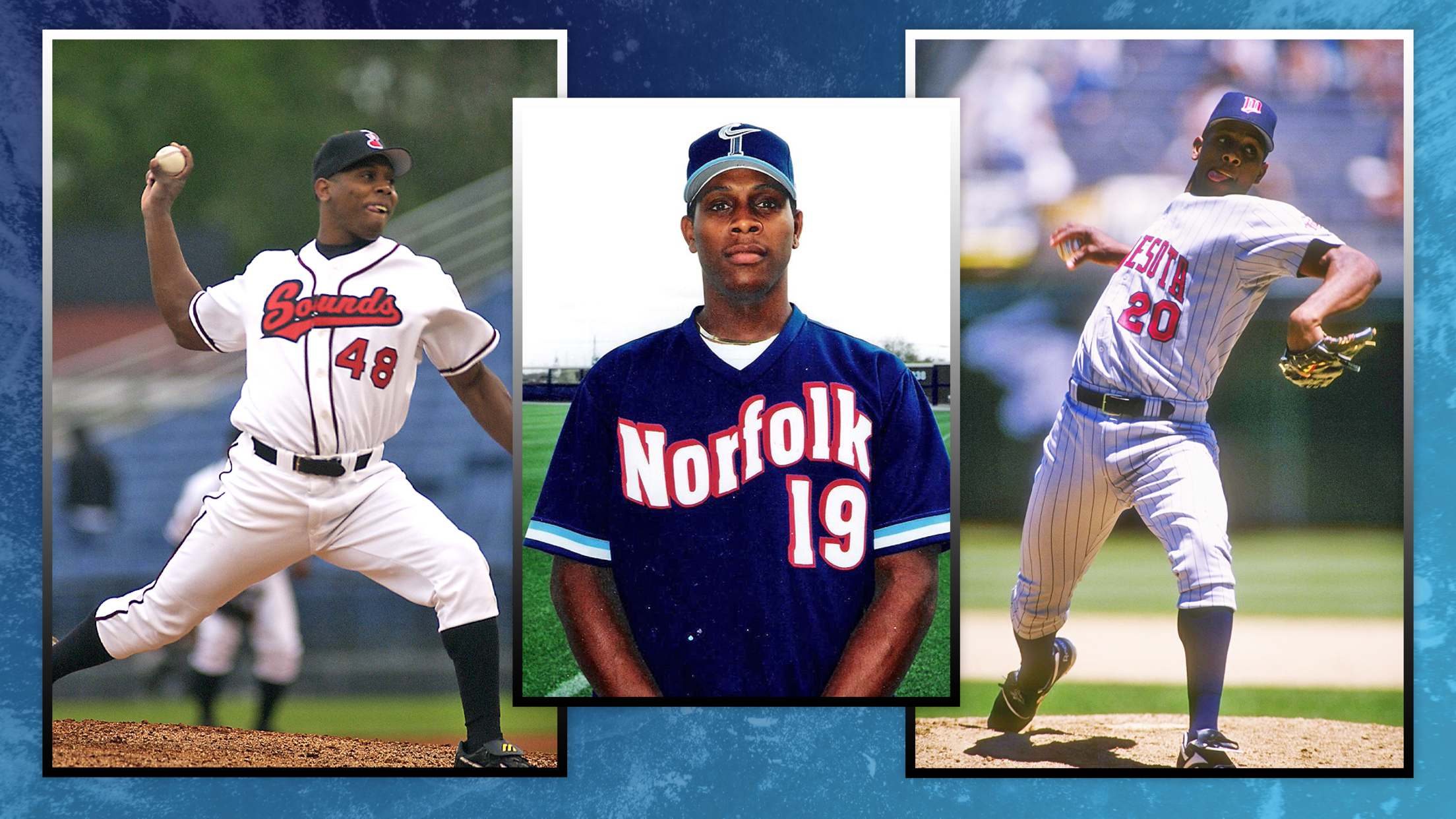 Decades before Patrick Mahomes II vied for the privilege to shout, "I'm going to Disney World!" Pat Mahomes Sr. was chasing his own ring in Orlando, Florida. The father of the Kansas City Chiefs quarterback spent 22 years in professional baseball, including stints with six Major League teams and 15
The Show Before the Show: Episode 294
Mets farm director Howard discusses development philosophy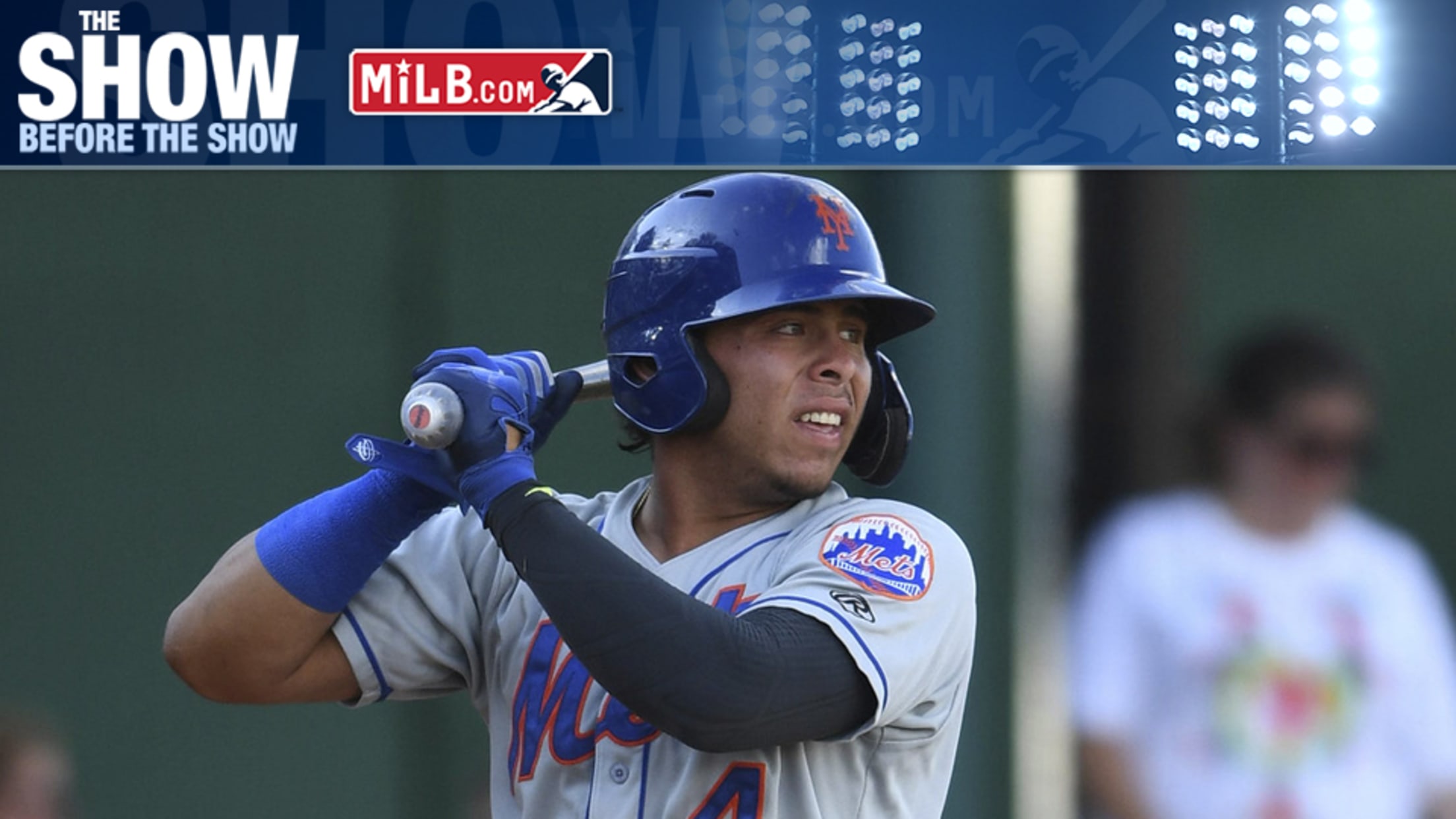 Check out the latest episode of The Show Before the Show, MiLB.com's official podcast. A segment rundown is listed below, in case you want to skip to a particular section. Like the podcast? Subscribe, rate and review "Minor League Baseball podcast" on iTunes. The podcast is also available via Spotify,
Mets net trio of arms from Jays for Matz
Righties Diaz, Winckowski, Reid-Foley head to New York in swap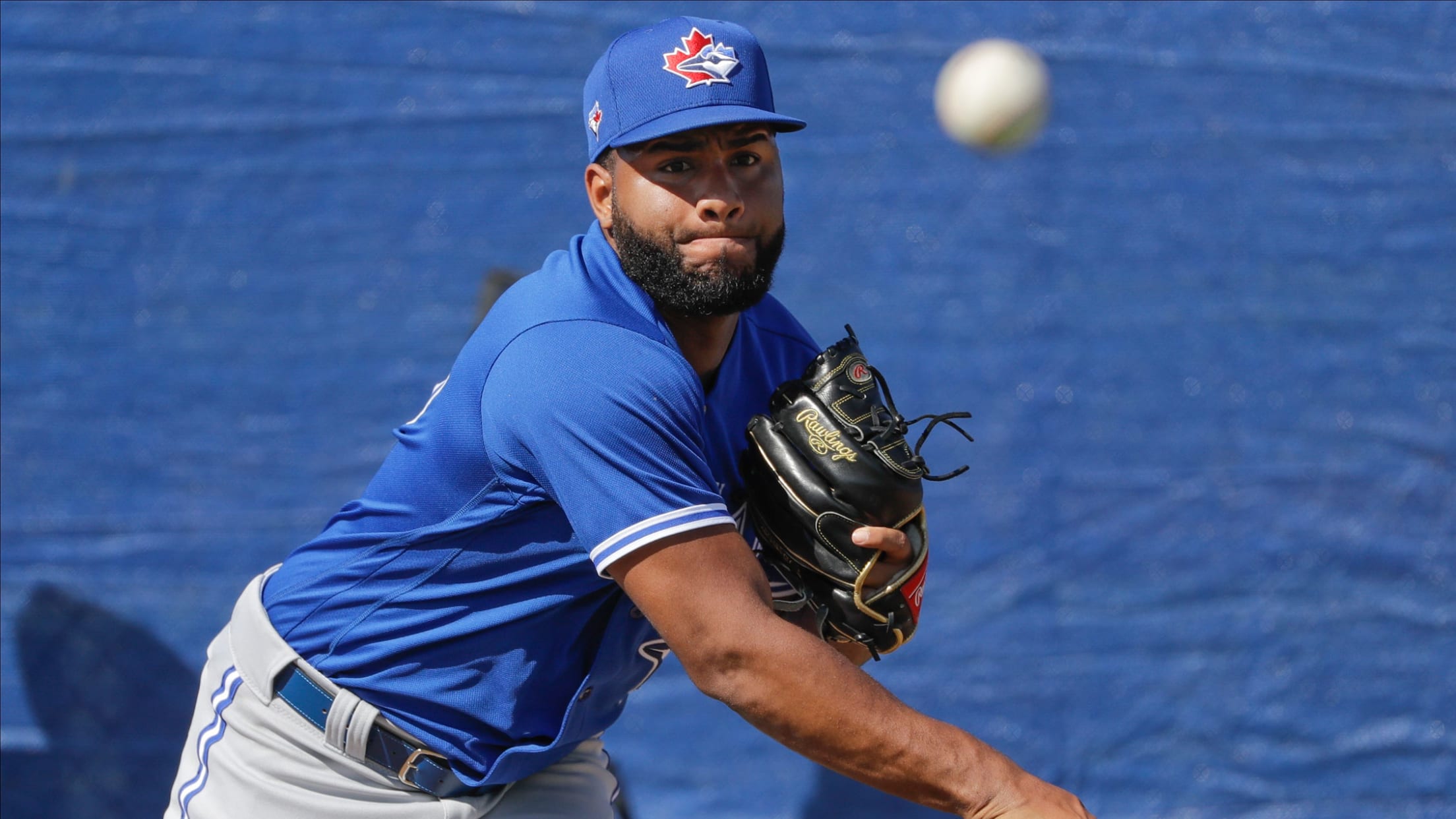 A little over a week after the Mets parted with Endy Rodriguez to acquire big league hurler Joey Lucchesi, a trio of young arms are joining the system. The Blue Jays announced a trade Wednesday night sending No. 26 Toronto prospect Yennsy Diaz, No. 27 Josh Winckowski and fellow right-hander
2021 Prospect Projections: NL East rookies
How Steamer600 views Braves, Fish, Mets, Phils, Nats prospects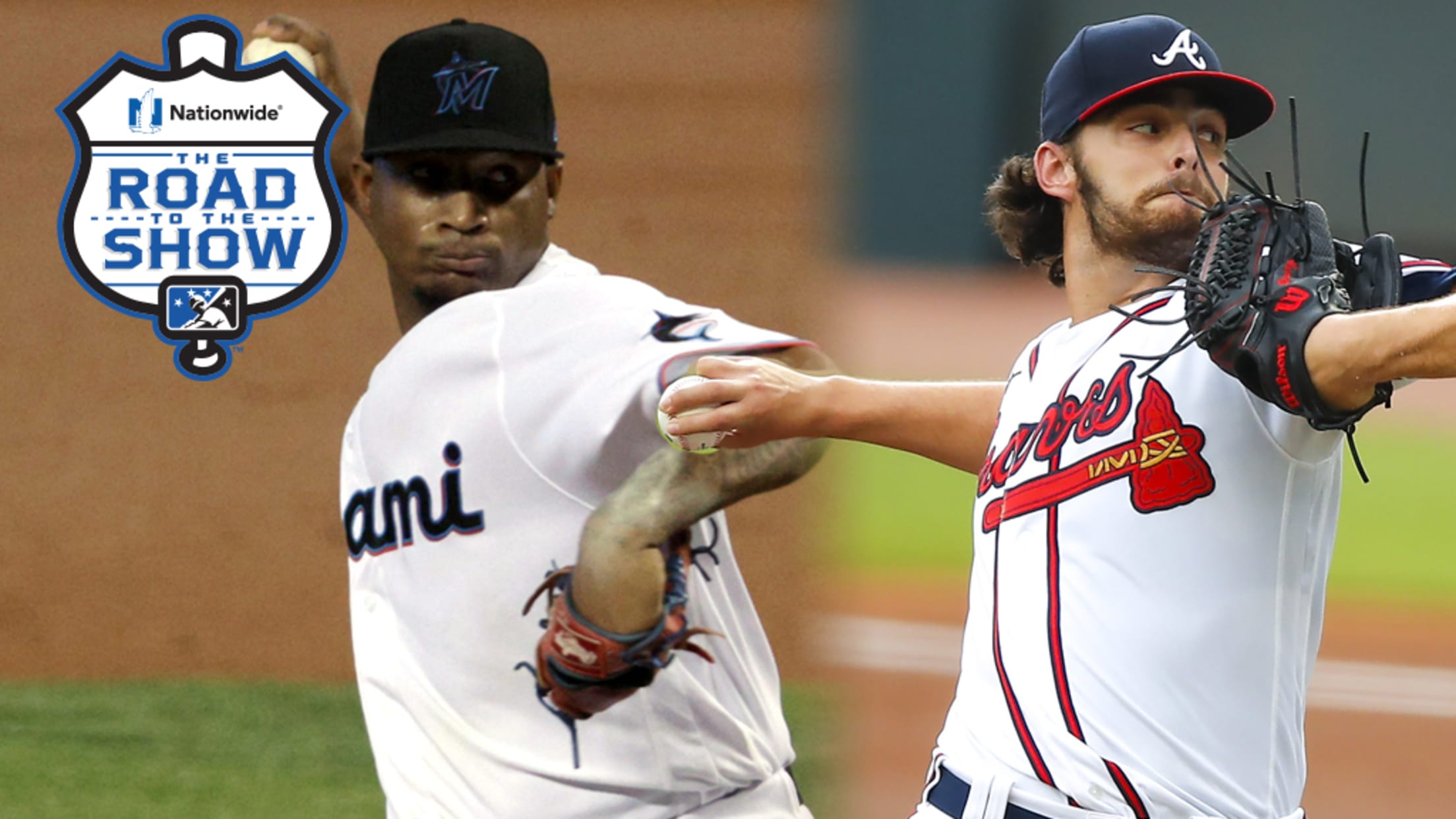 This is the second in a six-part Toolshed series that uses FanGraphs' Steamer600 projections to look at how prospects would fare over a full Major League season in 2021. The system bases its forecast on 600 plate appearances for position players, 450 plate appearances for catchers, 200 innings for starting
State of the System: New York Mets
Top prospects Mauricio, Alvarez got valuable time at alternate site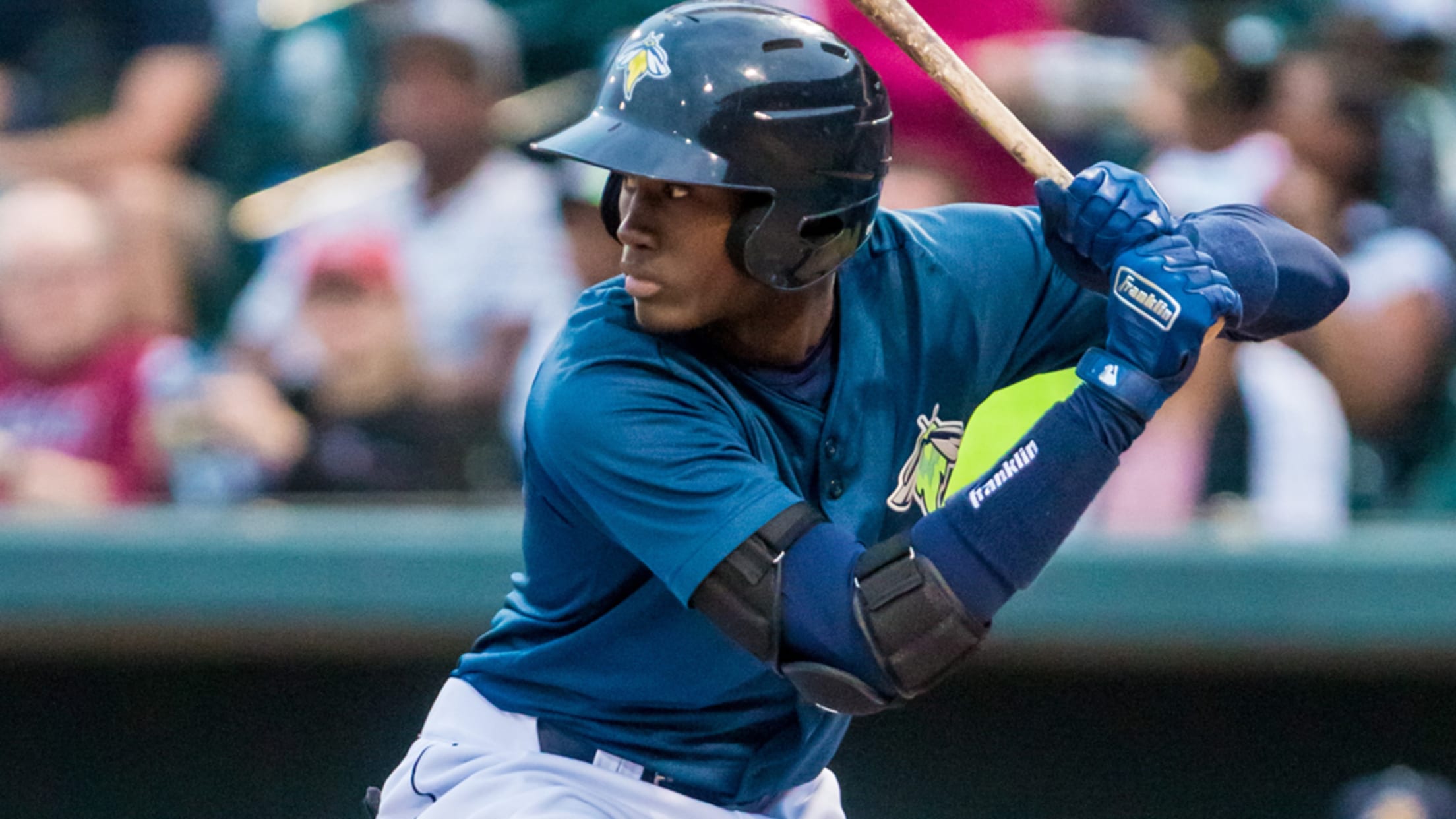 Starting in October and running through the end of the year, MiLB.com's State of the System series will evaluate the strengths and weaknesses of each Major League organization, highlights prospects who've made the biggest strides in 2020 and offers a peek at 2021. The offseason is barely a week old
Peterson steps up at right time for Mets
12th-ranked prospect registers career-best 10 strikeouts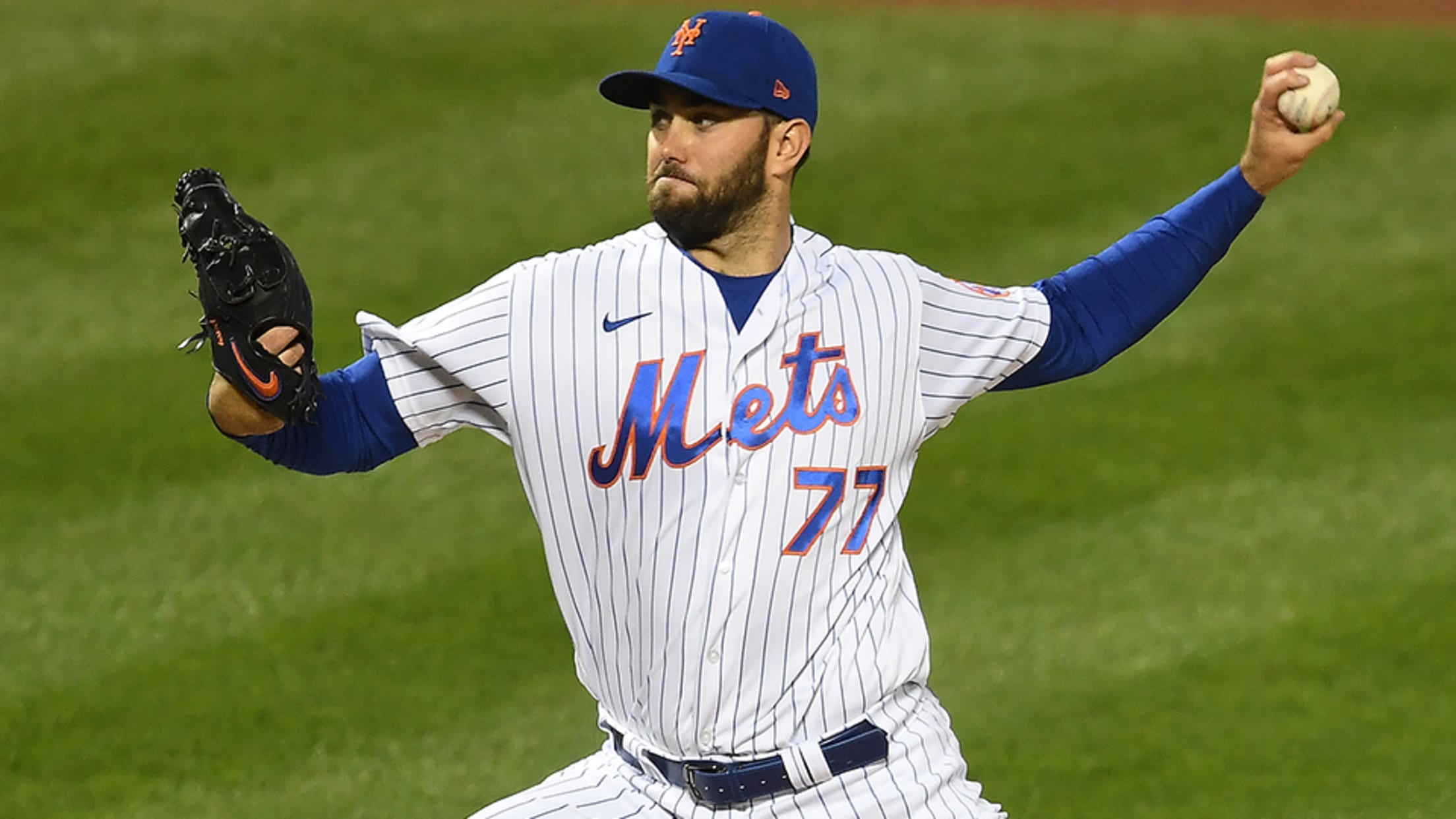 A bout with shoulder fatigue was a speed bump for David Peterson as he blossomed into one of the few stable arms in the Mets' ailing rotation. But he seemed to jump back in without missing a beat Saturday night. The 12th-ranked Mets prospect recorded a career-high 10 punchouts over
Toolshed: Mets' Allan back in Brooklyn
Righty returns to MCU Park one year after playoff perfection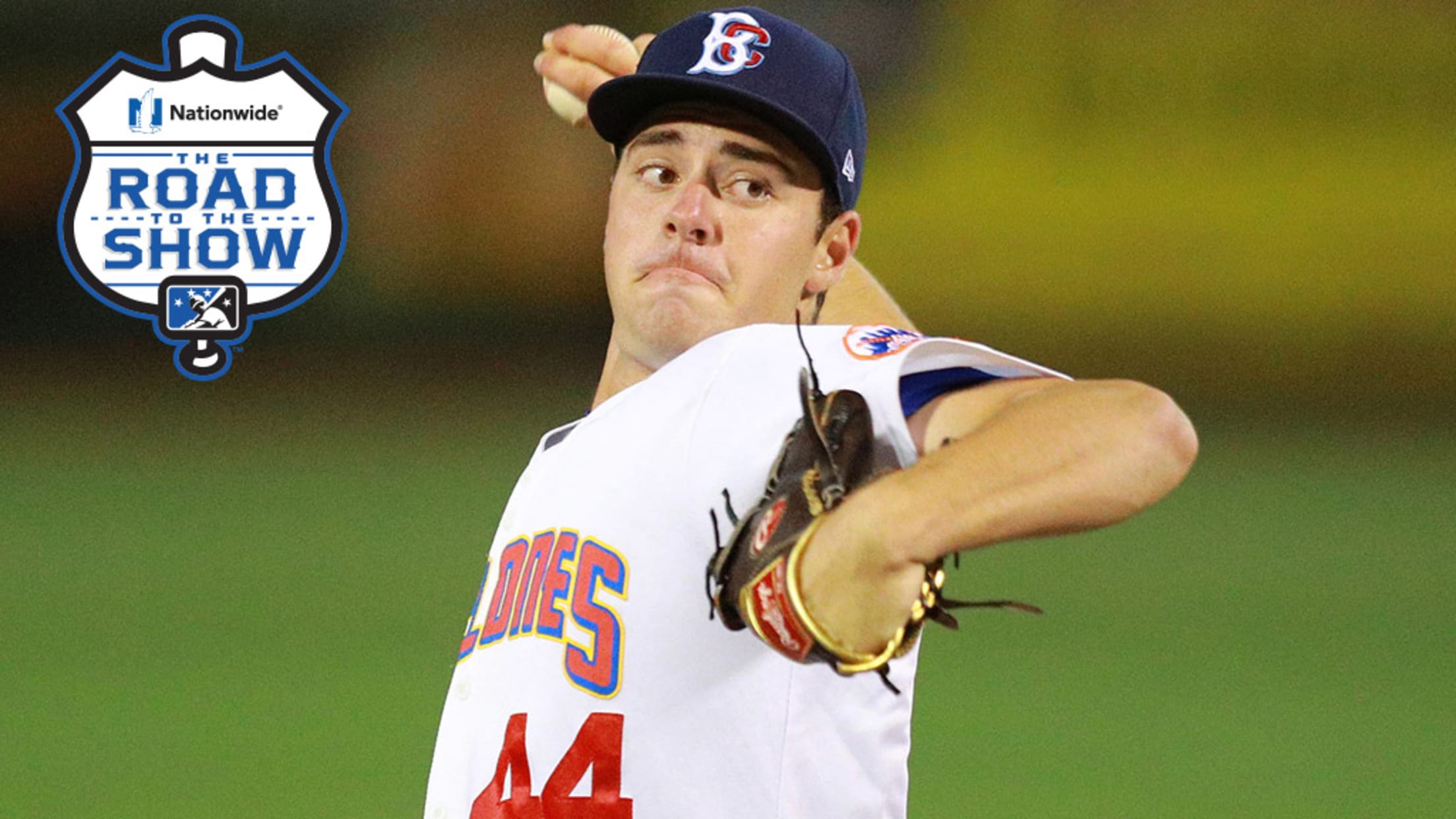 Maybe he hasn't been around long enough to settle a debate on whether Di Fara or L&B Spumoni Gardens serves the best pizza. He may not have yet developed his own power ranking on each of the borough's neighborhoods. Heck, because of pandemic-related closures, he hasn't even gotten to ride
Mets' Giménez breaks out on three-hit day
Third-ranked New York prospect scores three runs in win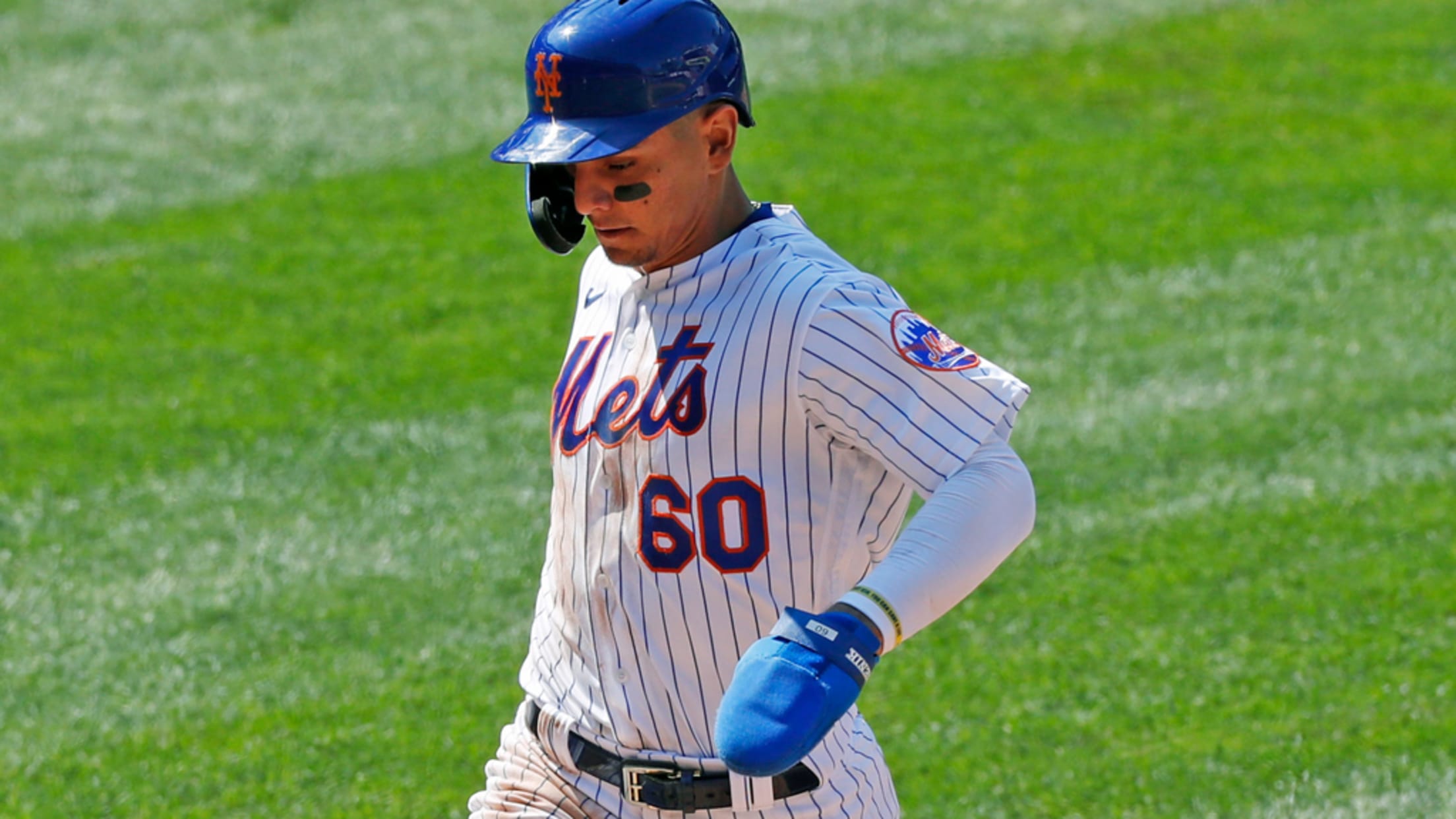 Andrés Giménez has come on strong in August to earn himself more at-bats and more starts. On Sunday, the third-ranked Mets prospect delivered his biggest day yet. Giménez tallied three hits, including his first double as a big leaguer, scored three runs and notched his first stolen base to lead
Waful left lasting impression in Central New York
Lifelong Syracuse resident, former team president was a local icon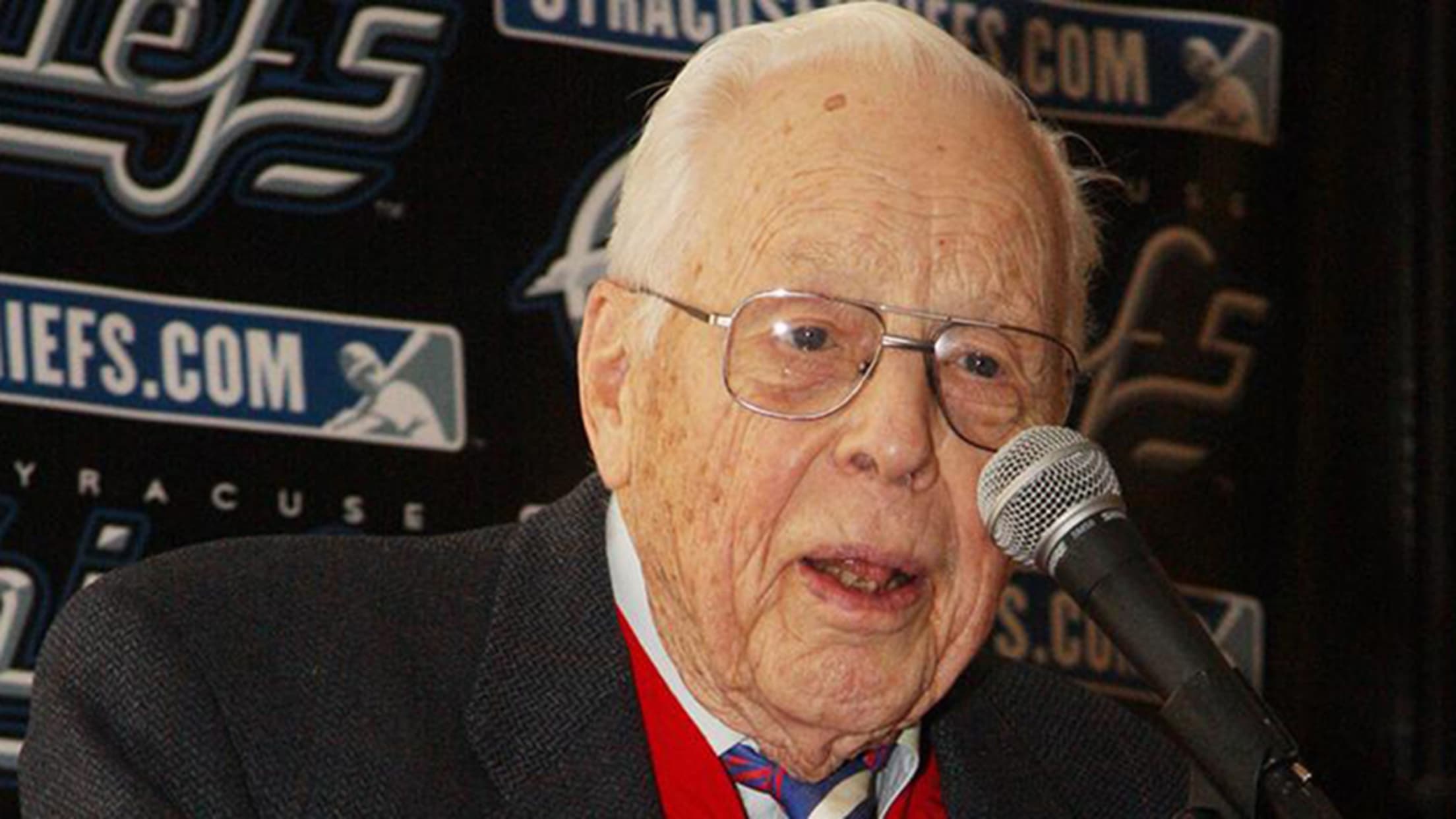 It was a life well lived and one that touched tens of thousands in the Syracuse area. When Don Waful died last September at the age of 103, he left a legacy of charity, friendship and charm that will far supersede his century on this Earth. Born in Newark, New
Peterson apple of Mets' eye in debut
No. 10 prospect notches victory in first Major League start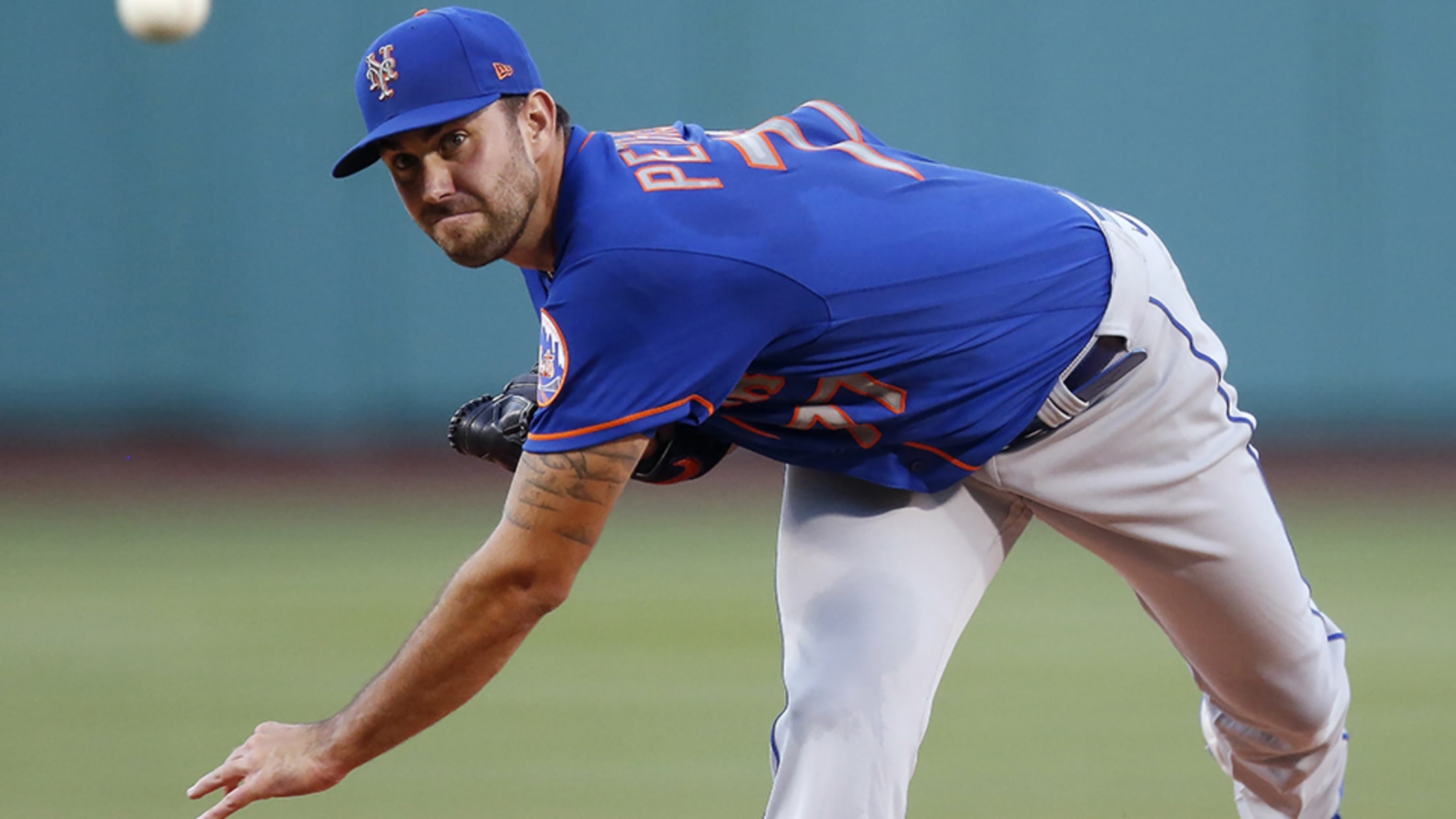 David Peterson woke up Tuesday morning not knowing if he'd make his Major League debut that night. The 10th-ranked Mets prospect will go to bed with his first Major League win. Peterson bent but never broke over 5 2/3 effective innings and the Mets pulled away late to beat the