Ben's Biz: An evening with the Nashville Sounds
Hello Dolly, Tatchos and a live performance by Caroline Spence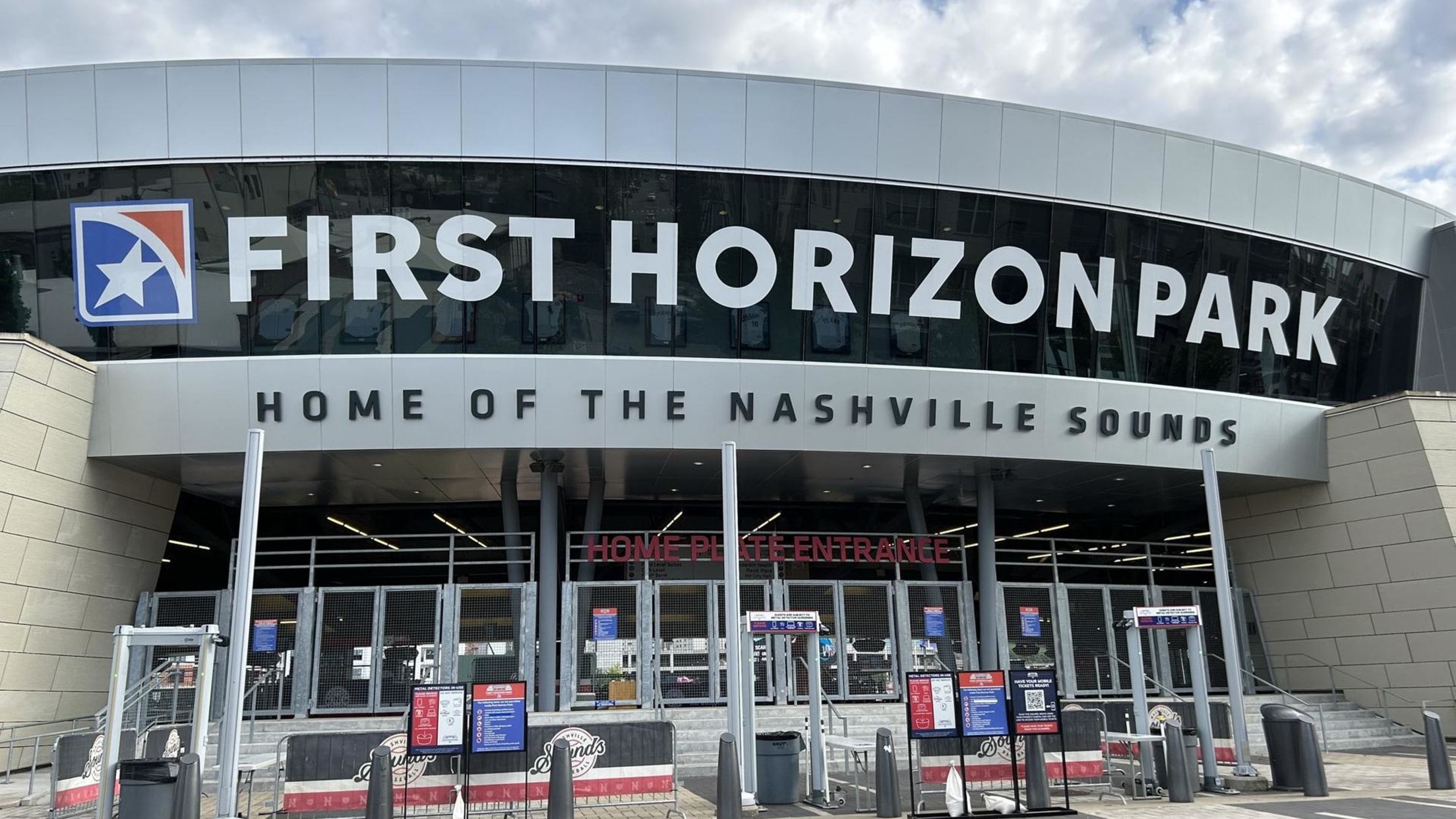 This is an excerpt from the latest edition of the Ben's Biz Beat Newsletter, bringing Minor League Baseball business and culture news to your inbox each and every Thursday. Check out the full newsletter HERE. Subscribe HERE.
Yep, Chourio's got 20-20 vision with Shuckers
Top Brewers prospect marks power-speed milestone for first time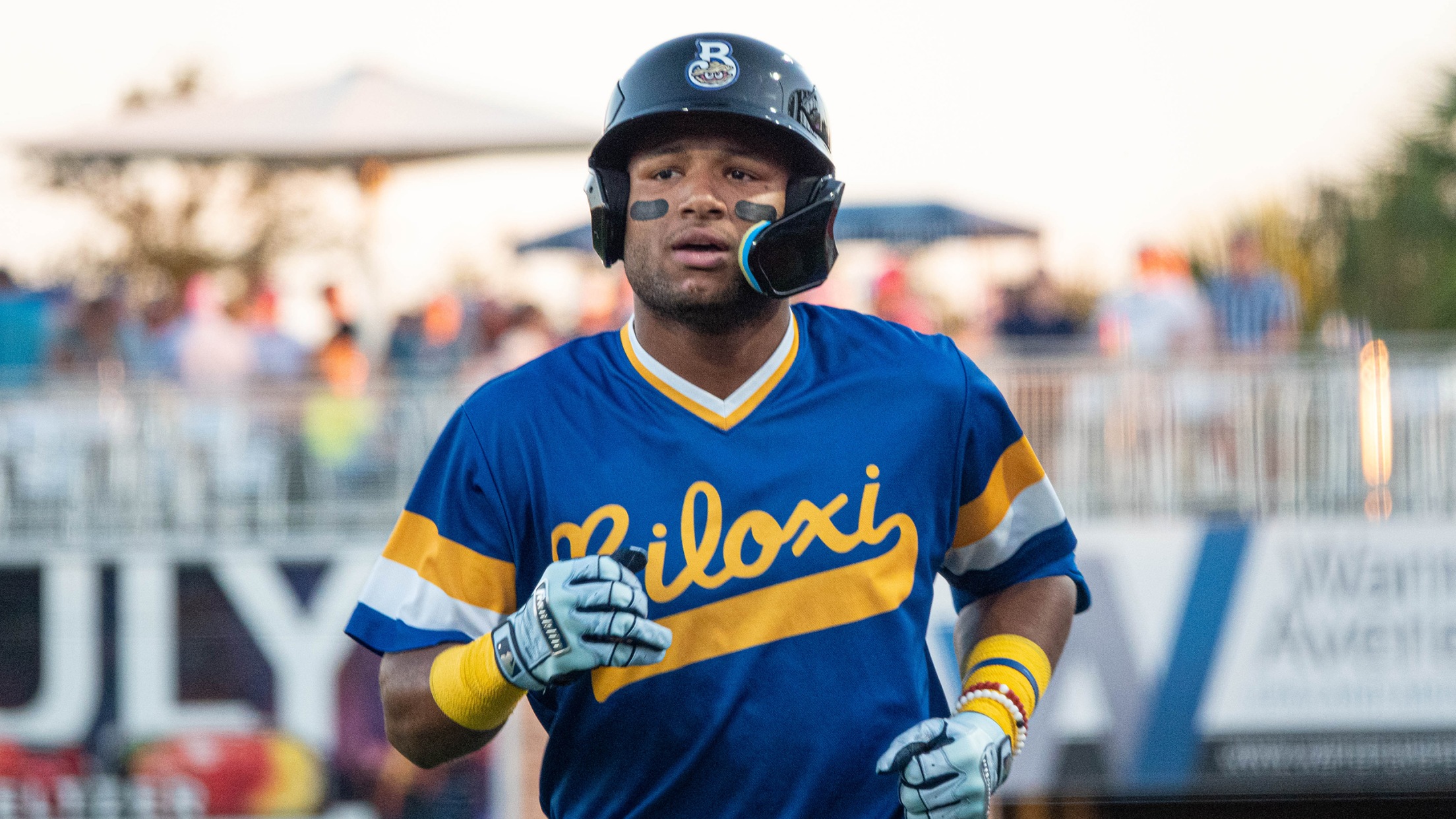 Only Jackson Chourio and his optician know for sure, but it appears MLB Pipeline's No. 2 overall prospect has perfect 20/20 vision. Although it will take a flourish to eclipse last year's record 27 20-homer, 20-stolen base campaigns, Chourio is certainly doing his part. The top-ranked Brewers prospect joined the
Chourio sets Biloxi RBI record ... with authority
Top Brewers prospect launches two-run homer, has 76 RBIs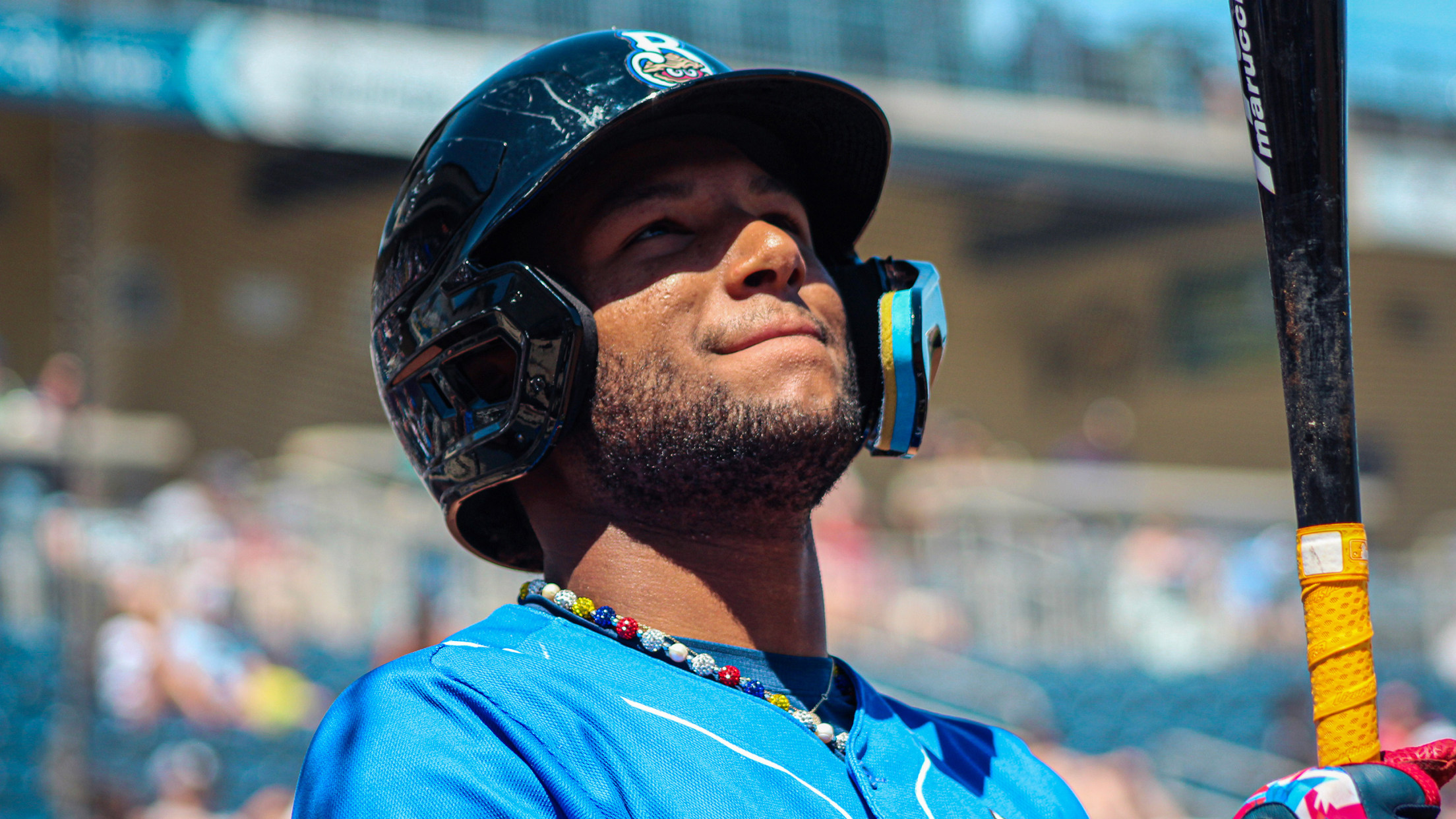 For most of the season, Jackson Chourio had been the youngest player at Double-A. After the Padres' 17-year-old Ethan Salas moved up to the level Tuesday night, MLB's No. 2 overall prospect upgraded his stature to Double-A Biloxi's all-time RBI leader on Wednesday. And the 19-year-old outfielder didn't do it
The Road to The Show™: Brewers' Quero
No. 34 prospect shows well-rounded skill set beyond his years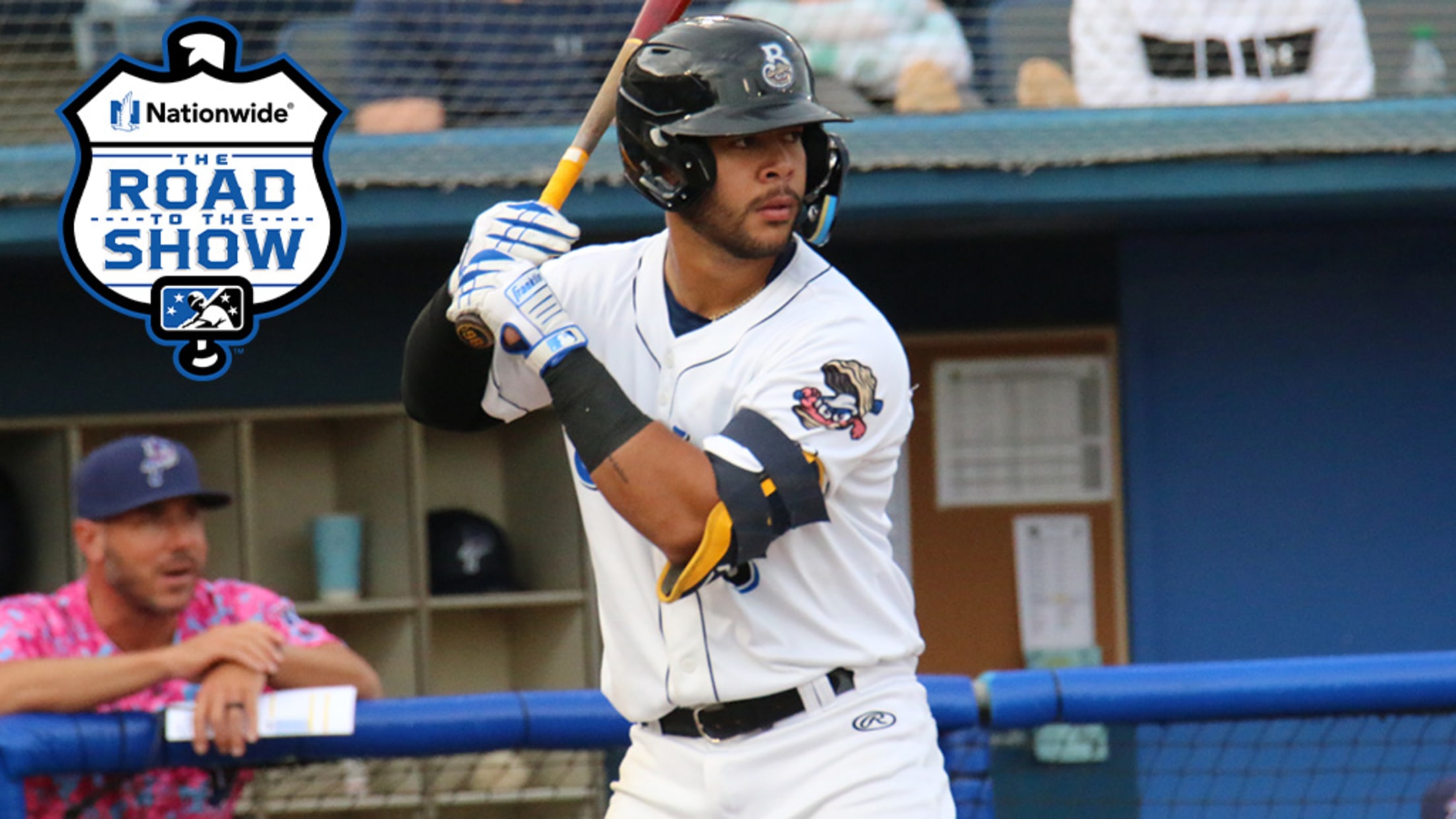 Each week, MiLB.com profiles an elite prospect by chronicling the steps he's taken toward achieving his Major League dream. Here's a look at Brewers third-ranked prospect Jeferson Quero. For more stories about players on The Road to The Show, click here. Though he missed a significant amount of games over
Shuckers provide tornado relief for local town
Biloxi gave $10,000 from the Heart of a Shucker Community Fund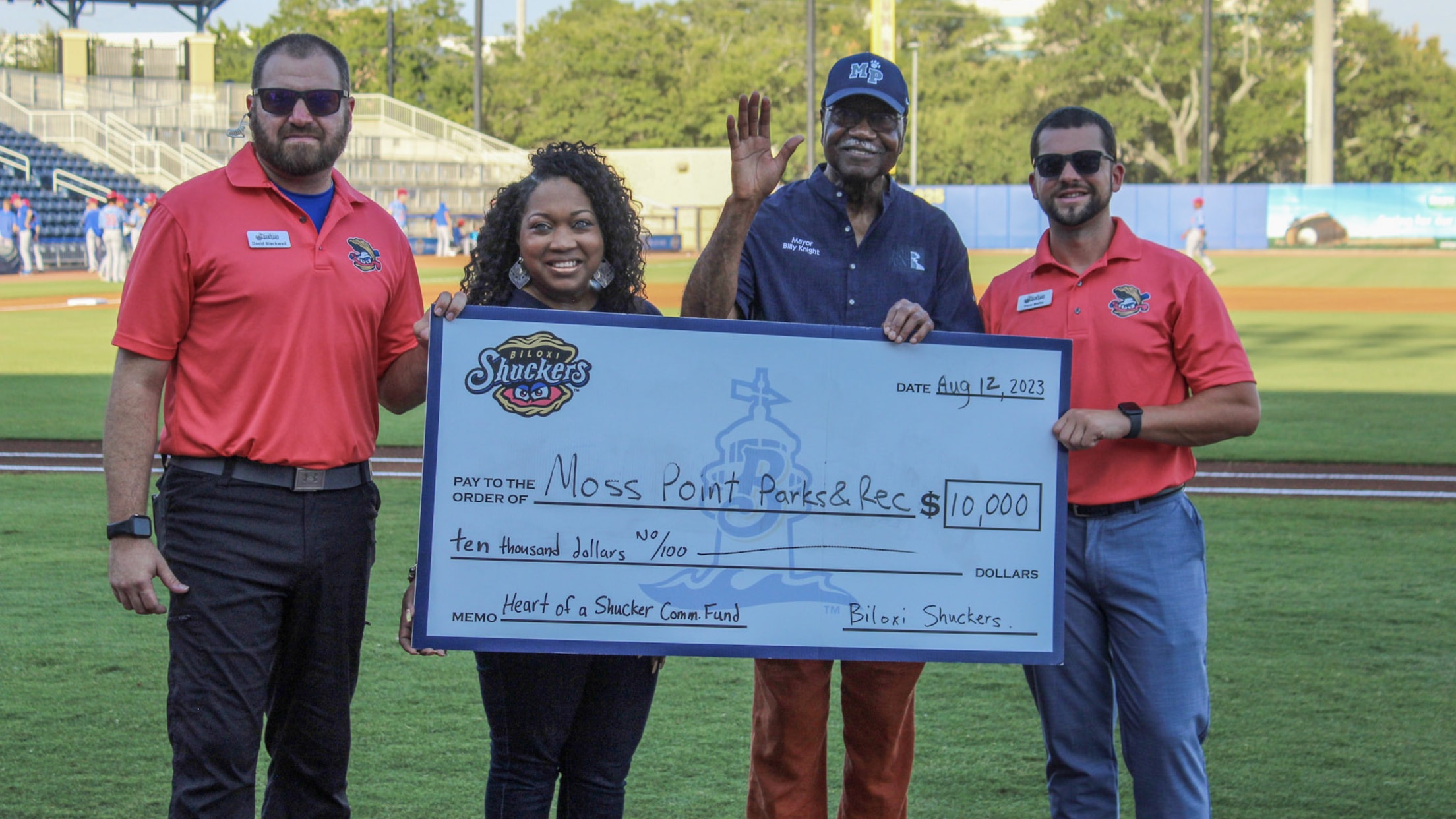 This season, the Biloxi Shuckers rolled out their Heart of a Shucker Community Fund, and its impact has already been felt. On Aug. 12, the Heart of a Shucker Community Fund donated $10,000 in tornado relief efforts to Moss Point Parks and Recreation. The new initiative works in conjunction with
Shuckers' Misiorowski brings the heat, fans 12
Top Brewers prospect posts six zeros in his fifth Double-A start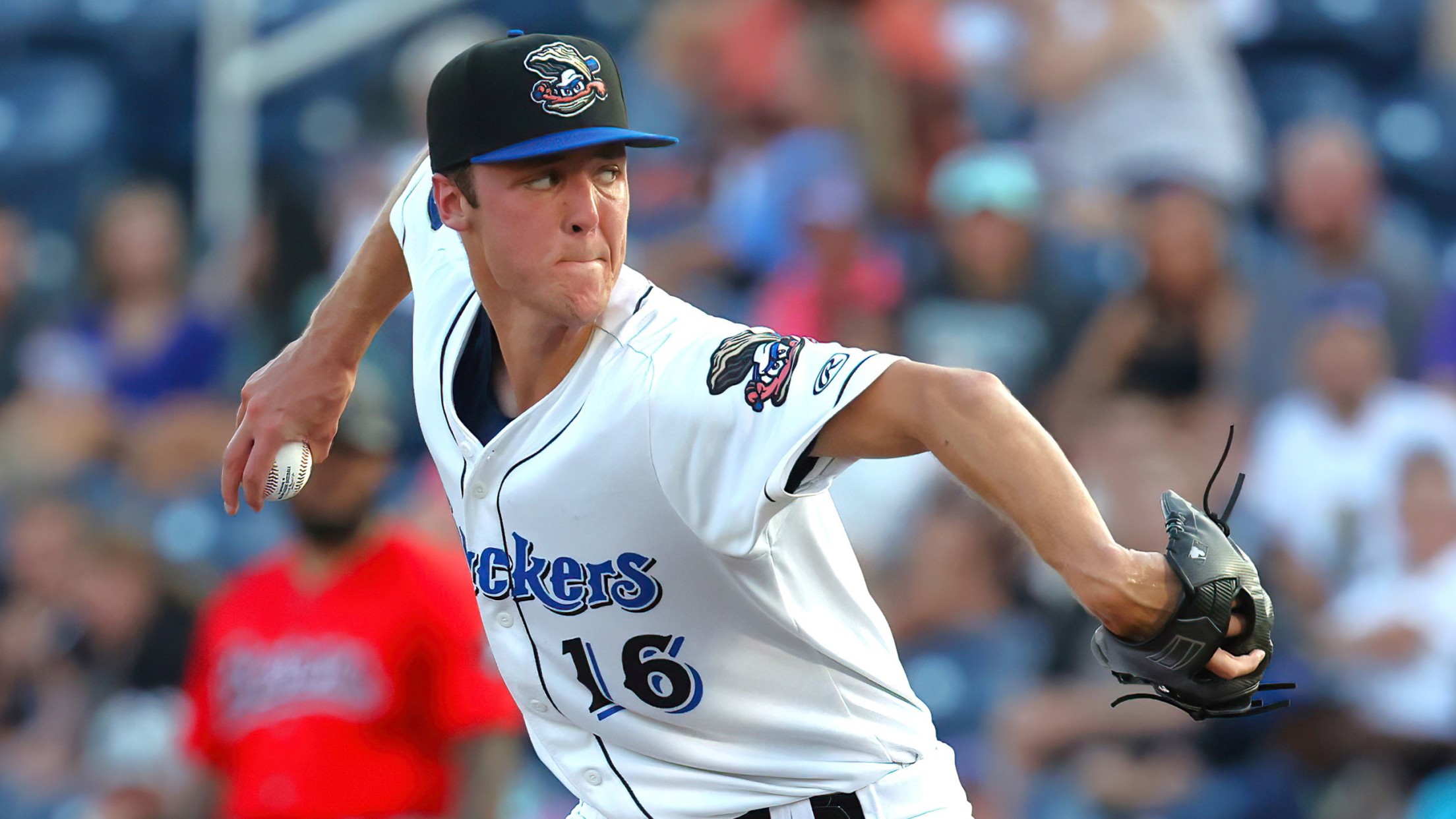 The Brewers knew when they plucked Jacob Misiorowski in the second round and gave him the biggest bonus in their 2022 Draft class, that the upside junior college righty had the potential to dominate. Now, a little more than a year since his drafting, Misiorowski is already at Double-A Biloxi
Dam Breakers, Shantymen get back to nature
West Michigan, Wisconsin lean into fan appreciation for outdoors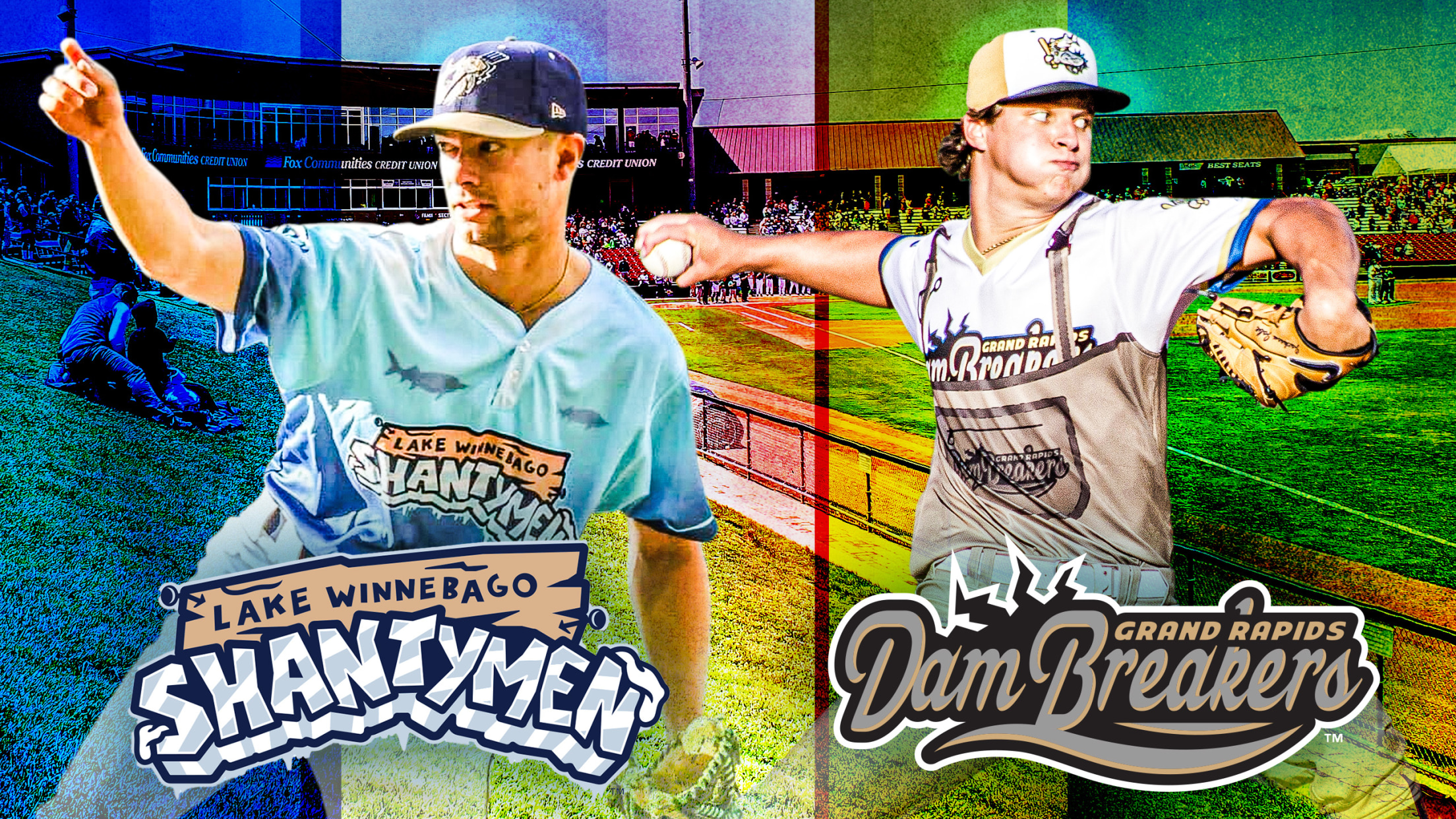 Teams in the Midwest League share one thing beyond geography -- fan bases with a passion for the outdoors. Two such High-A clubs showed off their natural sides with alternate identities on July 29, as the Wisconsin Timber Rattlers became the Lake Winnebago Shantymen and the West Michigan Whitecaps played
Hot-hitting Chourio making noise for Biloxi
Baseball's No. 2 prospect slugs 14th homer, racks up three hits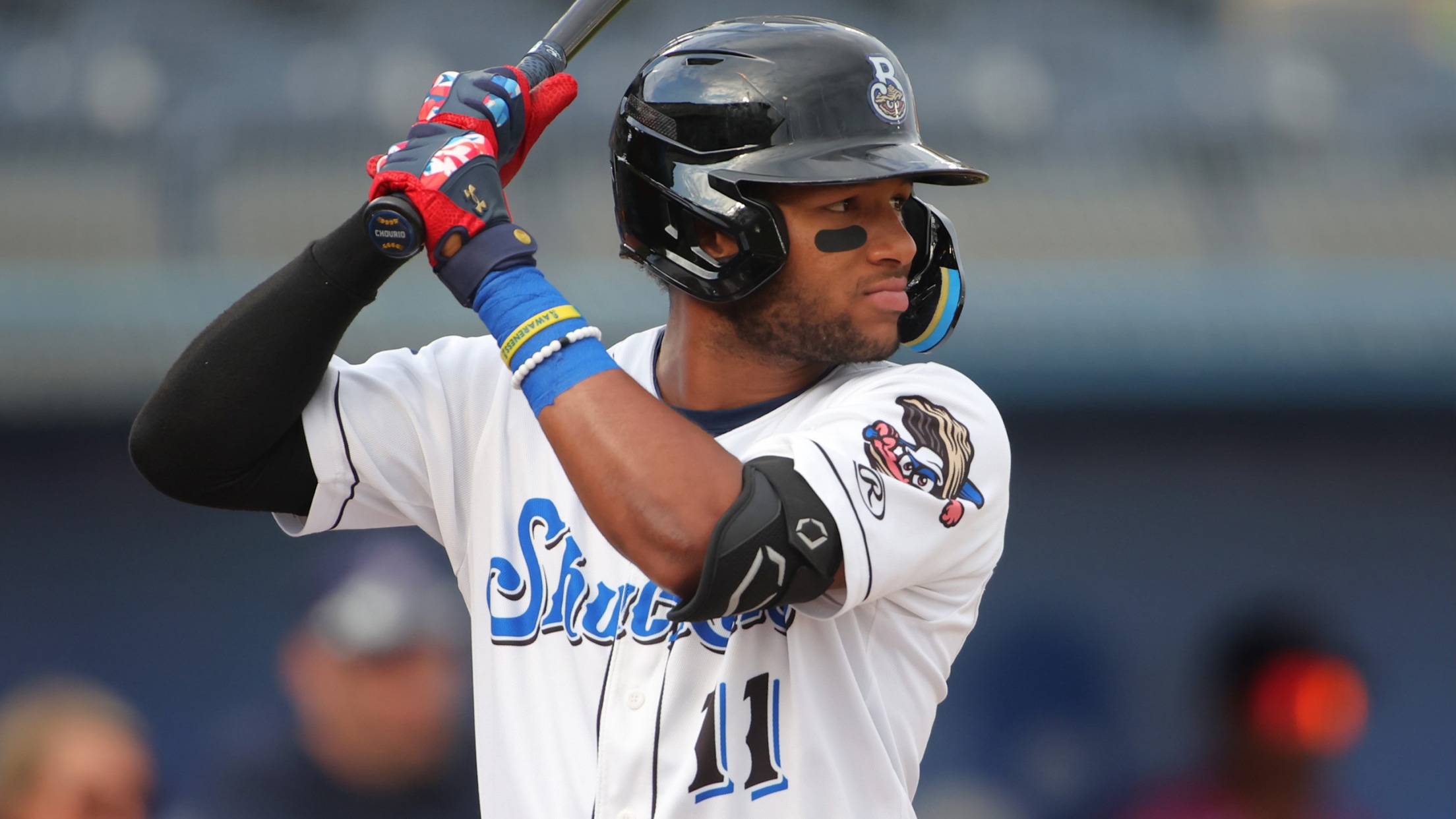 As the saying goes, Jackson Chourio is in mid-season form. Since appearing in the SiriusXM All-Star Futures Game on July 8, the top Brewers prospect has collected multiple hits in six of his seven games. The latest was a three-hit game Friday that featured his 14th home run of the
Frelick sounding better on career night at plate
Second-ranked Brewers prospect posts six RBIs in Nashville win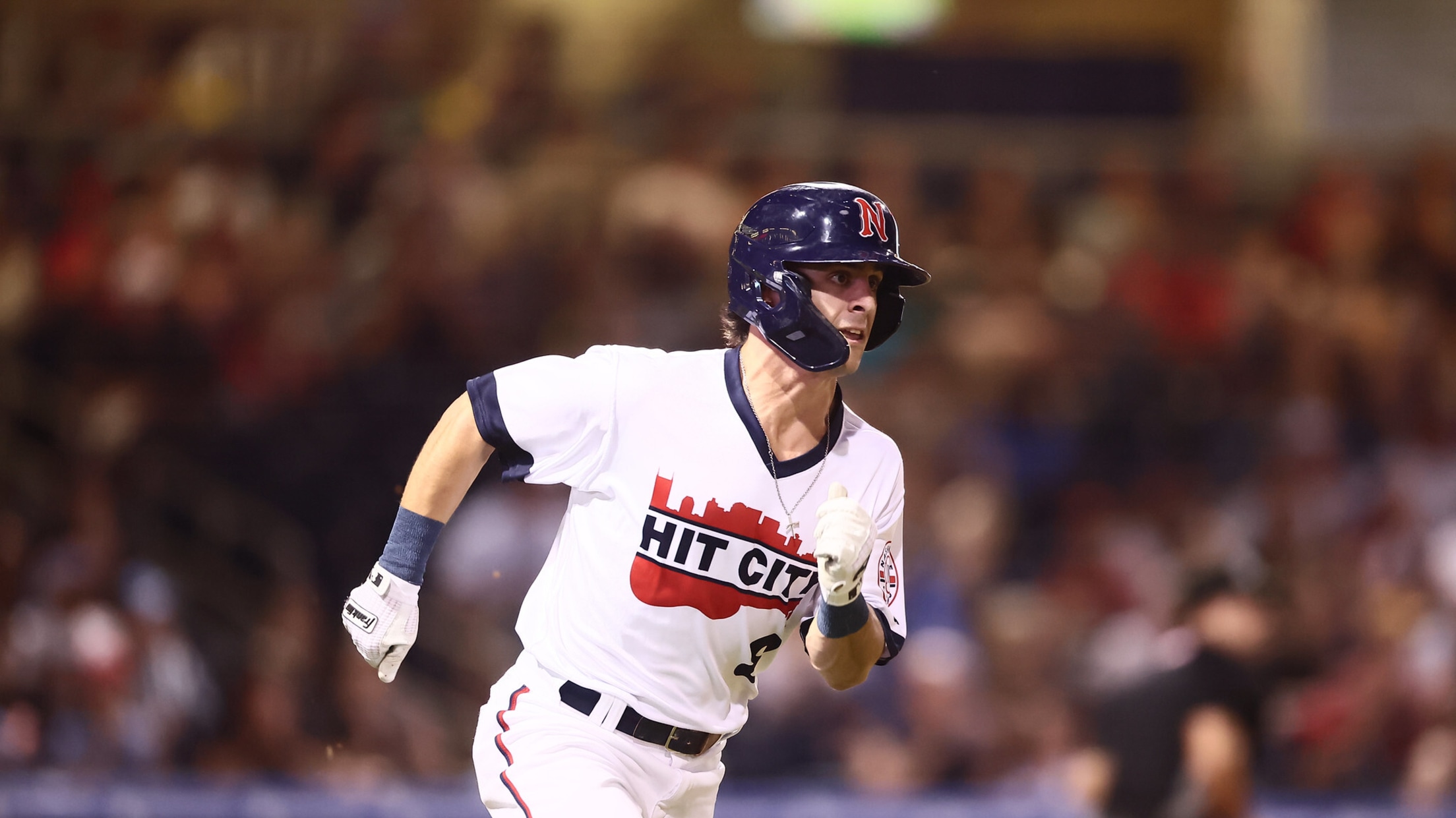 Fully recovering from an injury means more than just returning to the field. For Sal Frelick, working his way back from thumb surgery in April has been an extended process. The No. 17 prospect in all of baseball, per MLB Pipeline, hit well upon his return to Triple-A Nashville in
Chourio isn't having any hitting blues with Biloxi
Top Brewers prospect goes yard, collects two doubles in victory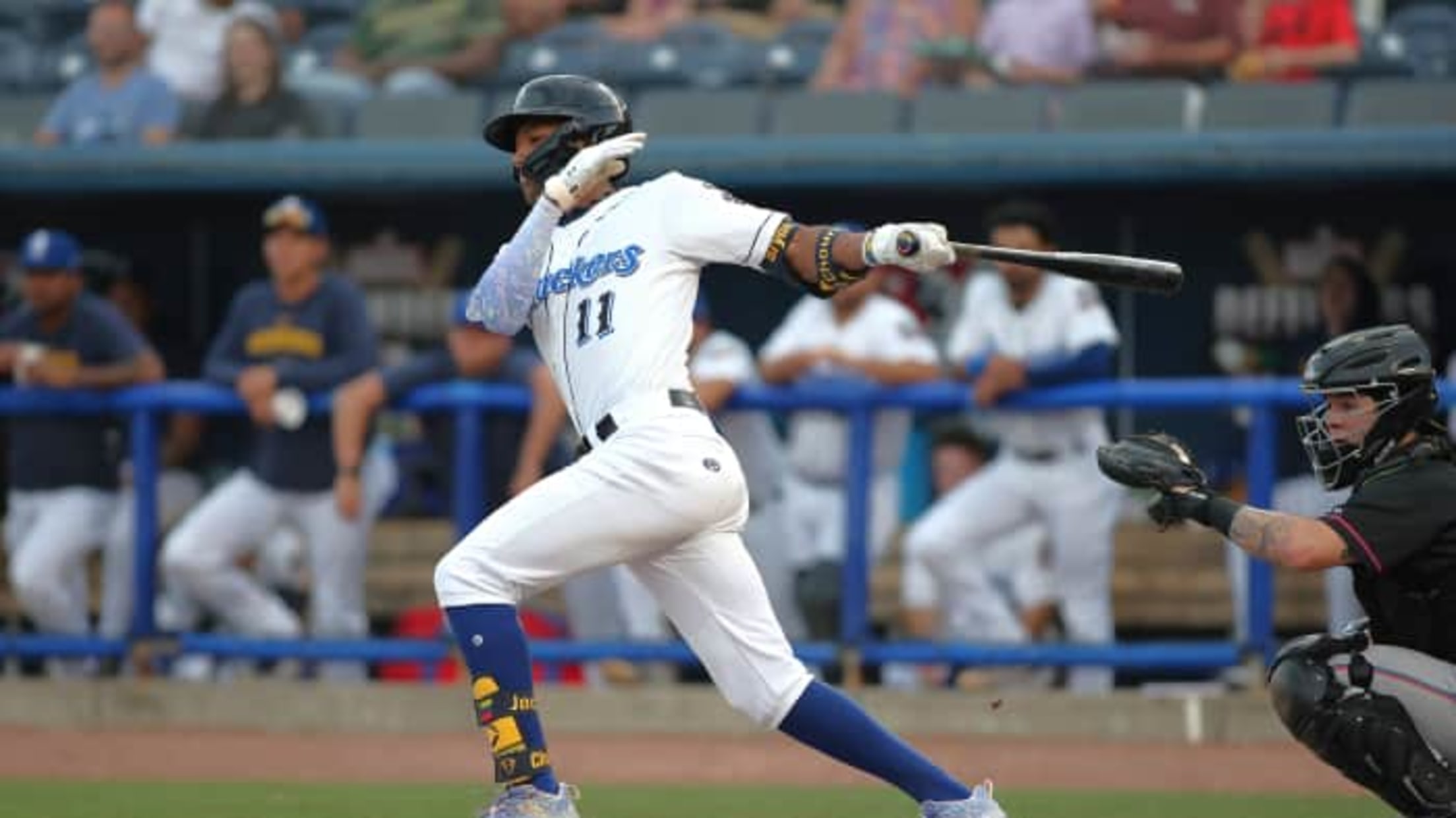 The only thing that can apparently stop Jackson Chourio this month was his appearance in the Sirius/XM All-Star Futures Game. MLB Pipeline's No. 2 overall prospect went 3-for-5 with a home run and two doubles in Double-A Biloxi's 13-6 win over host Montgomery on Tuesday. It marked Chourio's second consecutive
Nashville becomes Hot Chickens for a weekend
Brewers' Triple-A affiliate brings city's famous food to life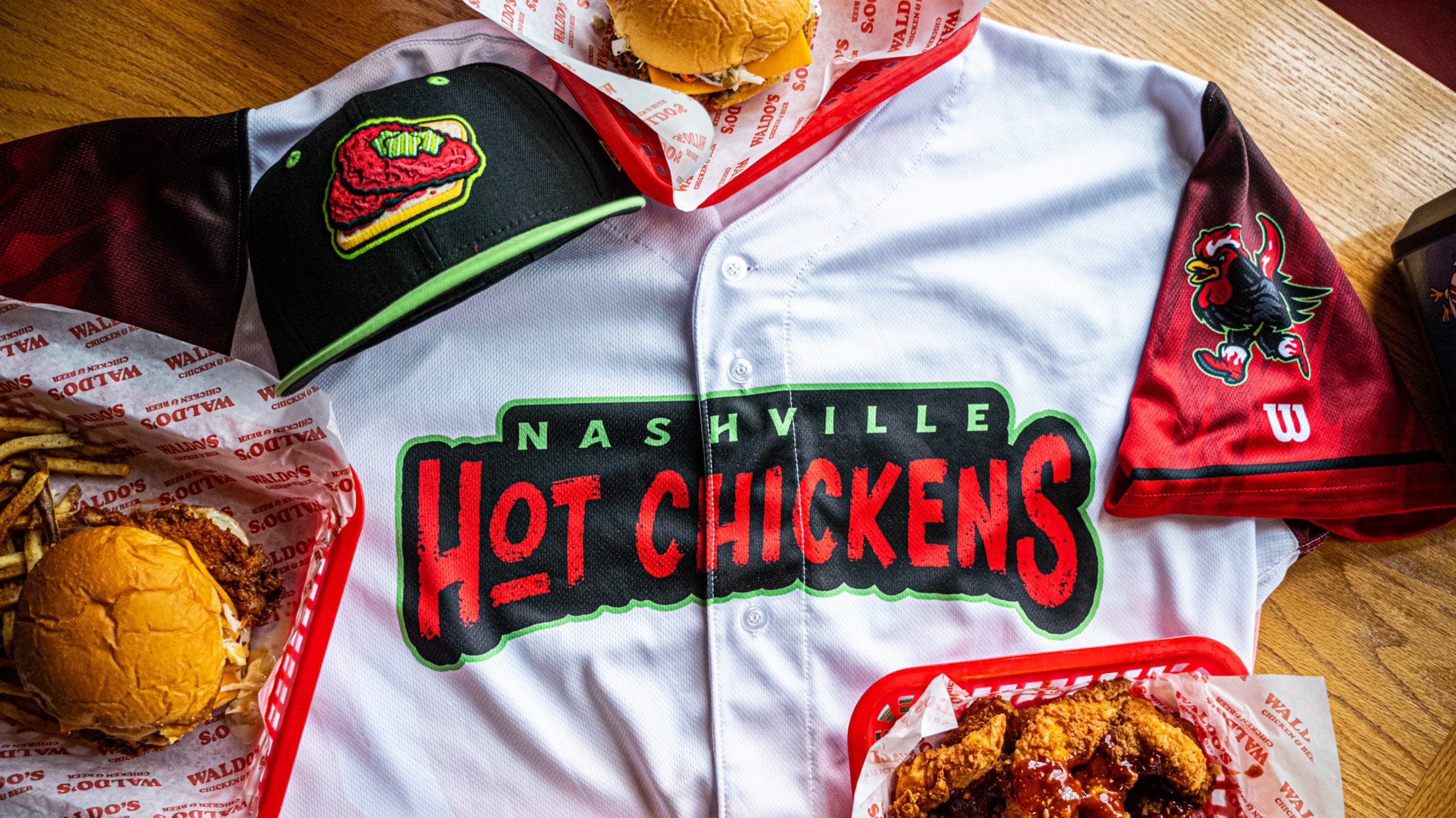 Nashville, Tennessee, is best known for country music. The city's Minor League team, the Sounds, owes its name to the subgenre of country music that became popular in the 1950s. But if there's a close second, it's Nashville hot chicken. The Sounds' mascot, Booster, is a red rooster referencing the
Wisconsin milks it with Udder Tuggers weekend
High-A Brewers affiliate honors farmers in America's Dairyland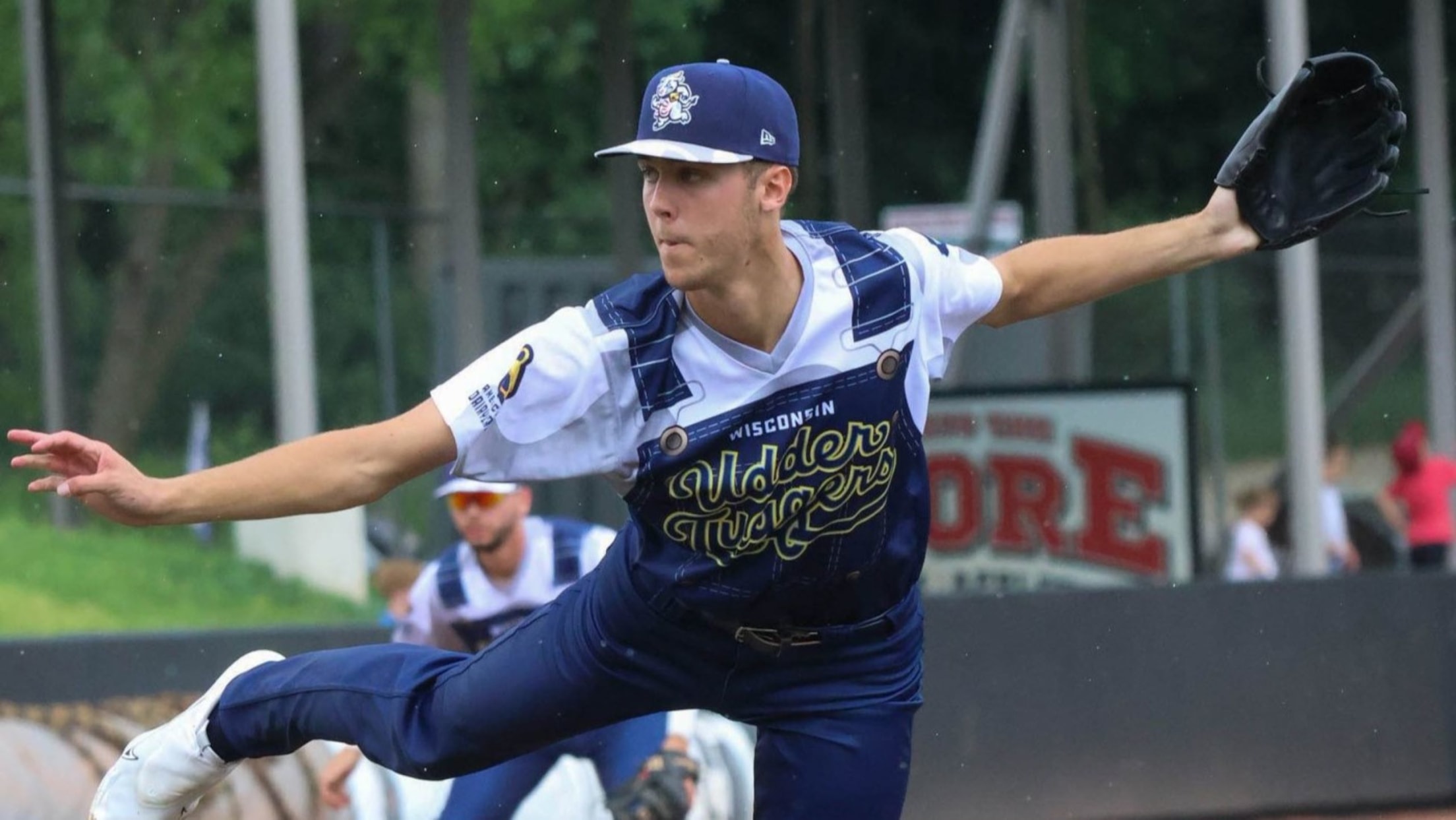 It keeps getting cheddar and cheddar for the Wisconsin Timber Rattlers' favorite promotional weekend. Going by the Wisconsin Udder Tuggers for four games last week, the team honored both America's Dairyland and Dairy Month in June.
The Road to The Show™: Futures Game rosters
Holliday, Lawlar among stars to watch at prospect showcase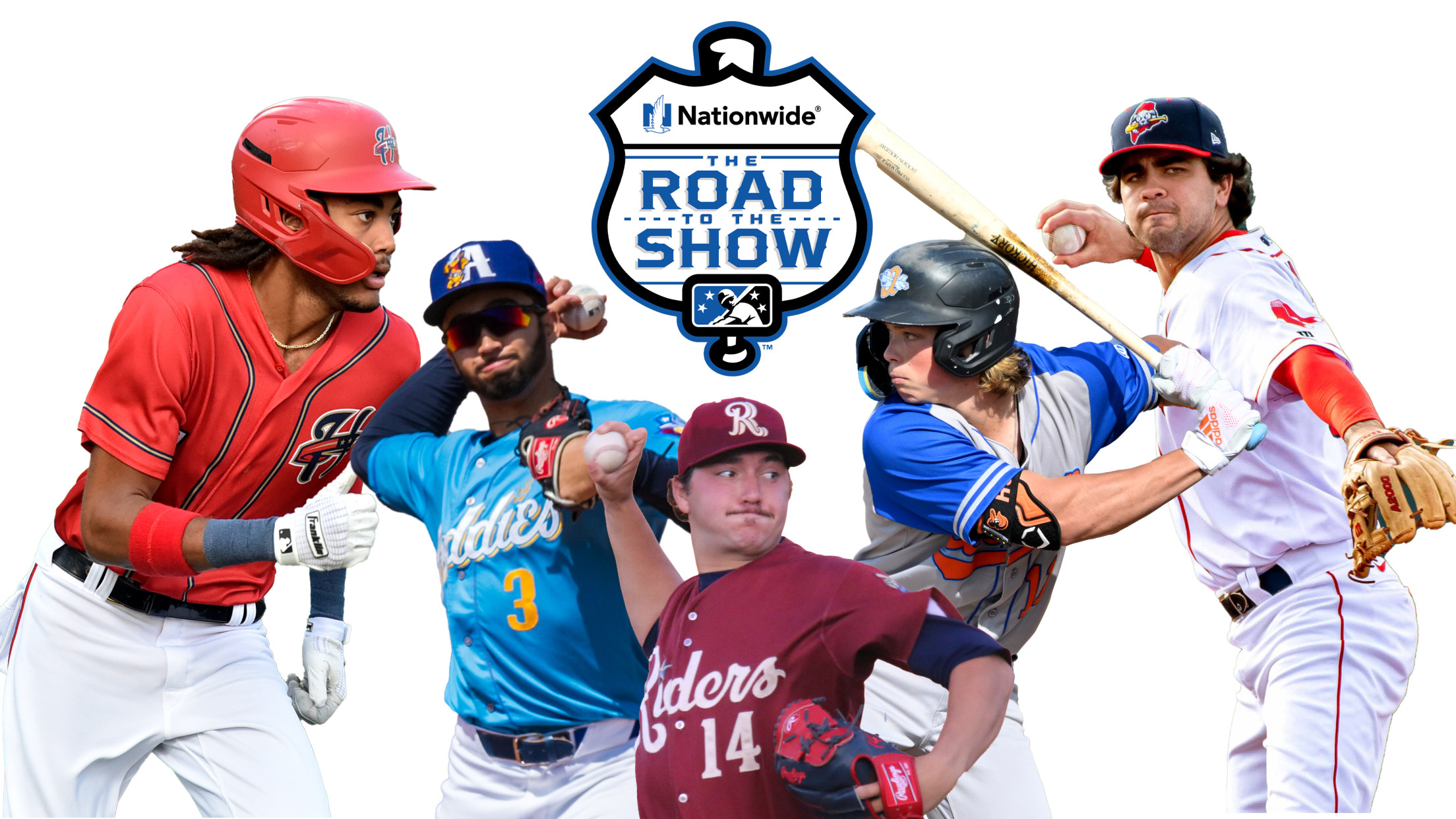 Each week, MiLB.com profiles an elite prospect by chronicling the steps he's taken toward achieving his Major League dream. For more stories about players on The Road to The Show, click here. A marquee event on the baseball calendar has come into focus with Monday's announcement of the 2023 SiriusXM
Action Jackson: Chourio homers, steals base in DH
Baseball's newly minted No. 1 overall prospect wallops 10th jack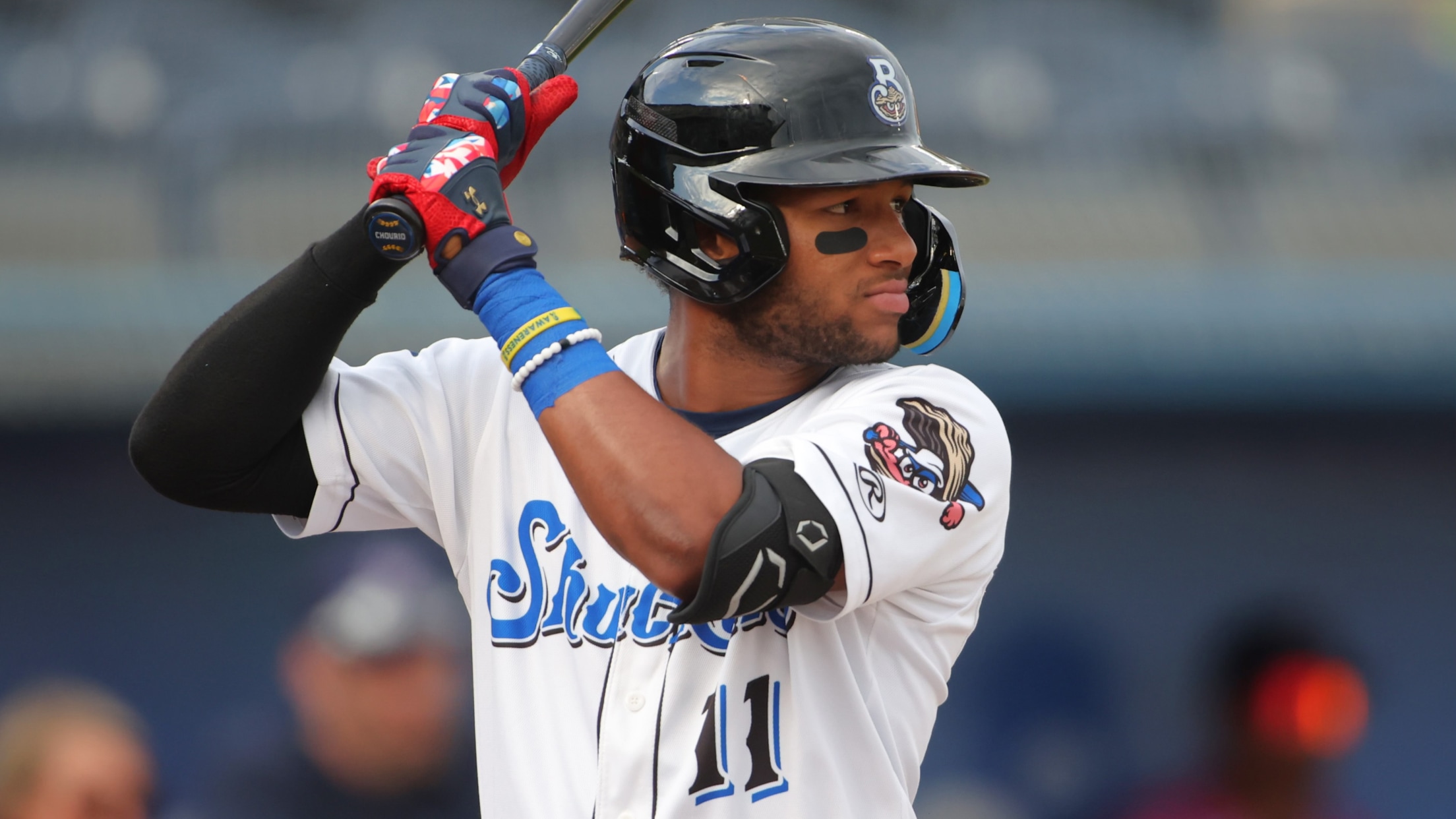 Jackson Chourio, the youngest player at the Double-A, is also performing like one of the most impressive. The Brewers' 19-year-old phenom crushed his 10th homer of the year in the second game of Biloxi's doubleheader on Friday, recording an RBI in each leg.
Feeling fresh, Frelick wallops first 2023 tater
Top-ranked Brewers prospect has enjoyed torrid return to Nashville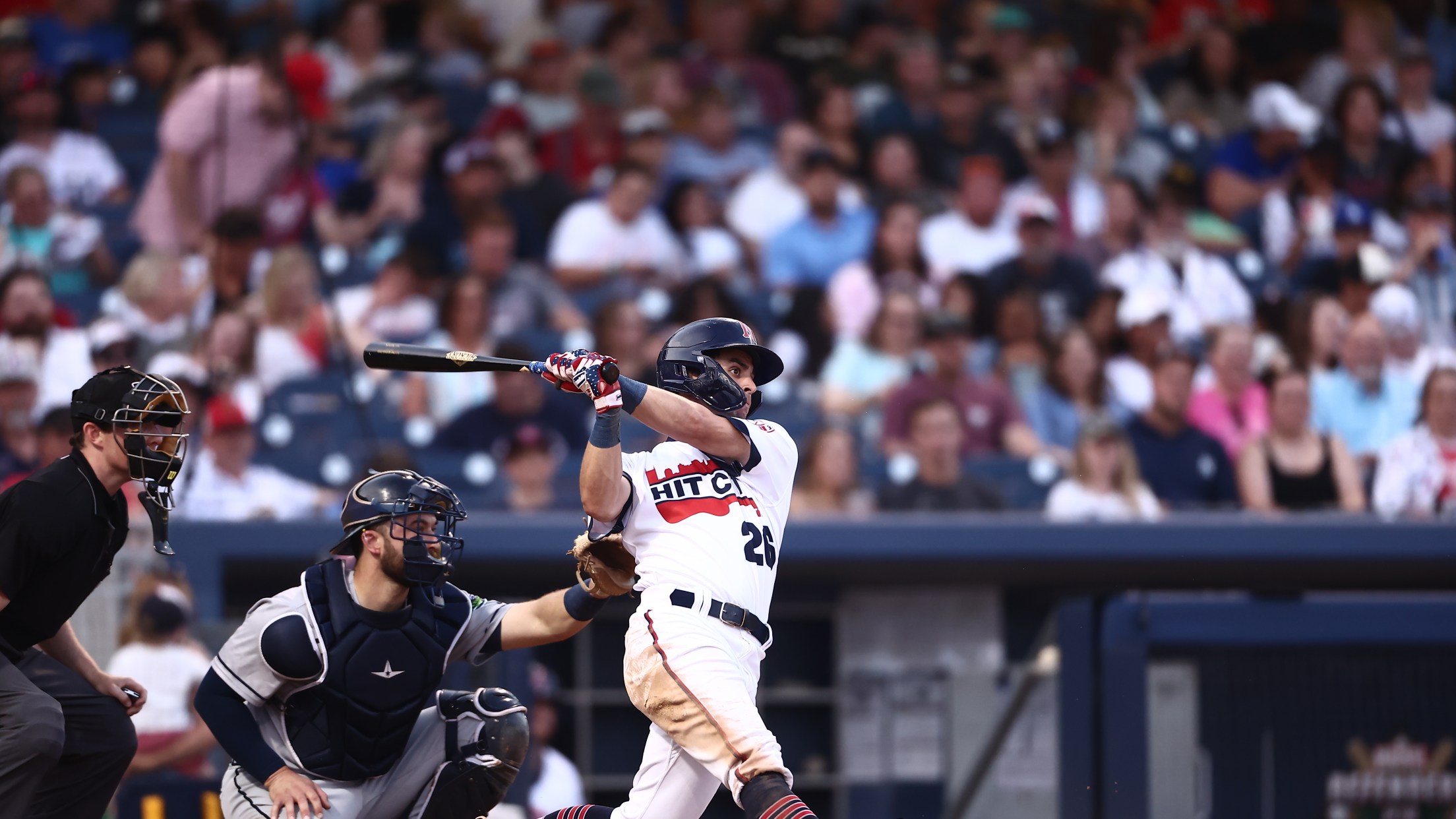 Tearing a ligament in his left thumb could have been a moment to derail Sal Frelick's season. But after returning from surgery in just seven weeks, the Brewers' second-ranked prospect is hitting better than ever. In just his third game back with Triple-A Nashville, Frelick hit his first homer since
Chourio's not shucking marquee prospect ranking
Youngest player in Double-A ties career high during four-hit night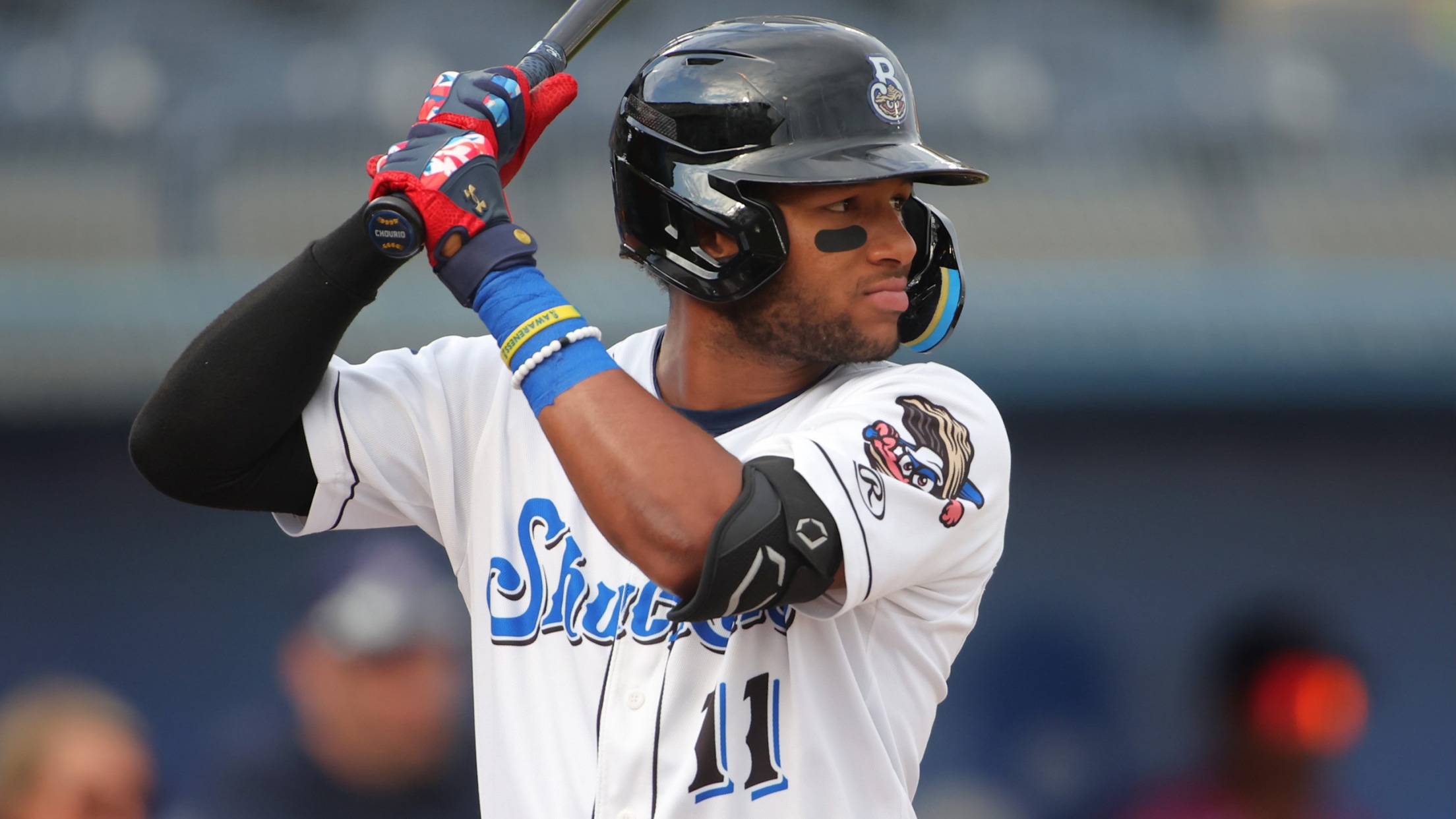 Jackson Chourio is hitting his stride with Double-A Biloxi. Chourio, the No. 2 prospect in baseball per MLB Pipeline, tied a career high with four hits on Tuesday -- the first four-hit game for any Shucker this season -- including two doubles and a critical three-run homer. With his big
The best of the Brewers' Minor League ballparks
Experience four unique locales across Eastern half of country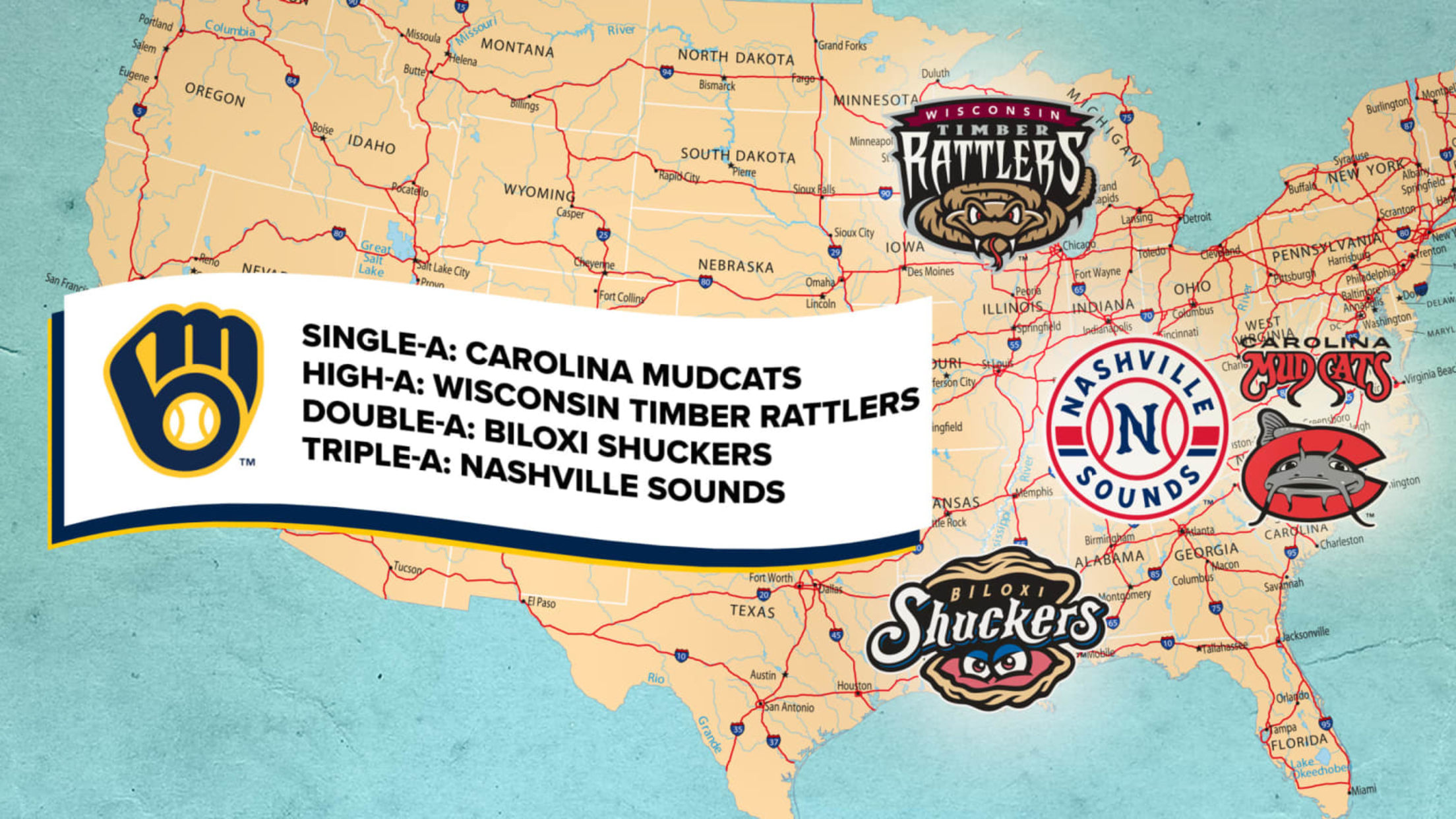 The Minor League Ballpark Guides series presented by Wyndham brings all the most fun features of Minors ballparks across America (and one in Canada!) onto your desktop, tablet or mobile device, whether you're interested in taking a virtual tour from where you sit or planning a trip to catch some
Slump no more! Chourio ends O-fer emphatically
No. 1 Brewers prospect snaps extended hitless streak with walk-off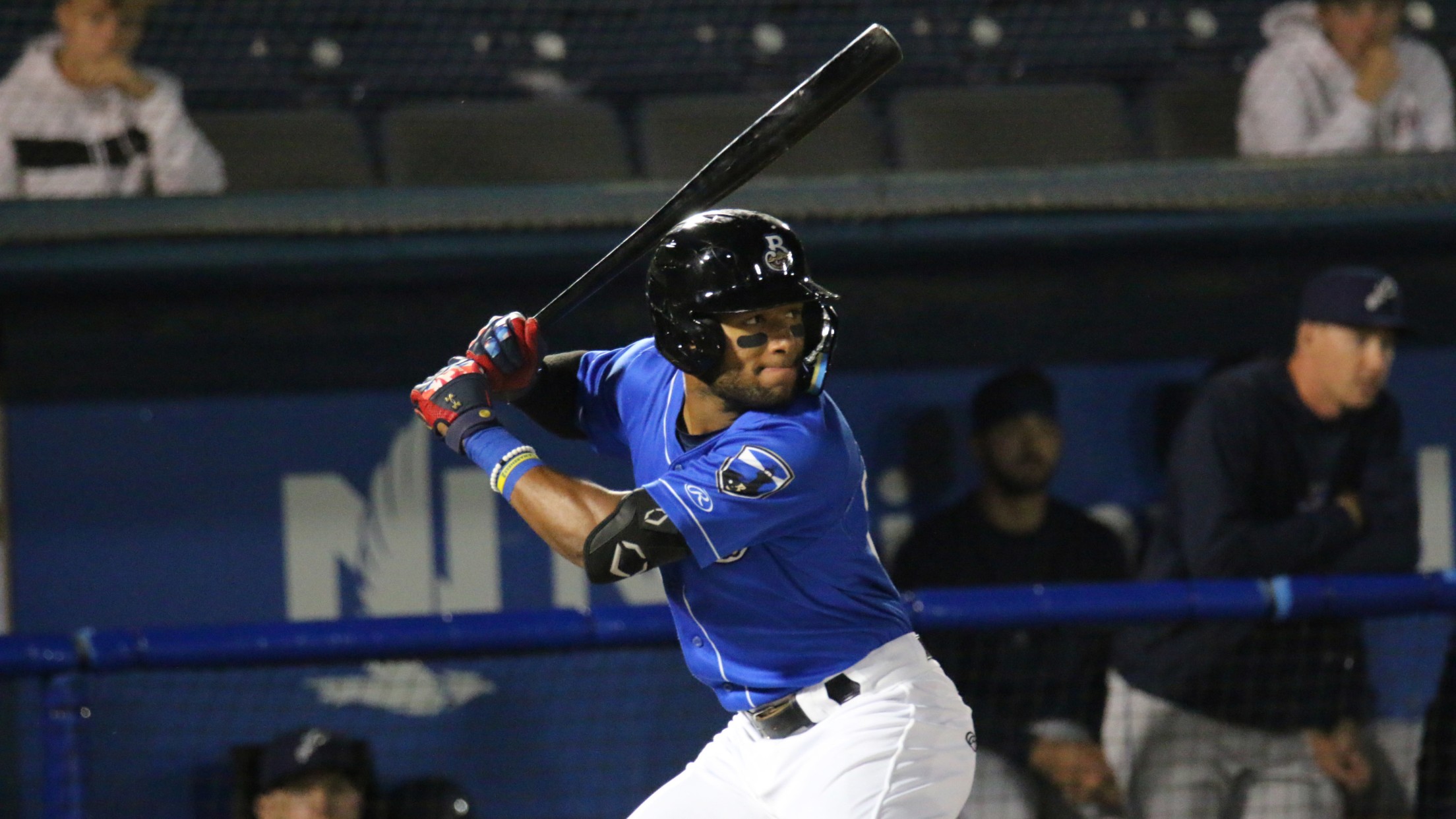 Jackson Chourio snapped his 0-for-21 slump in dramatic fashion on Friday night. The No. 2 prospect in baseball per MLB Pipeline, stepped up to the plate in the bottom of the 10th in prime position to flip the script and end his dry spell. The stage was set with Double-A
Quero backs Top 100 ranking with two HRs
Brewers prospect plates career-high five after entering elite list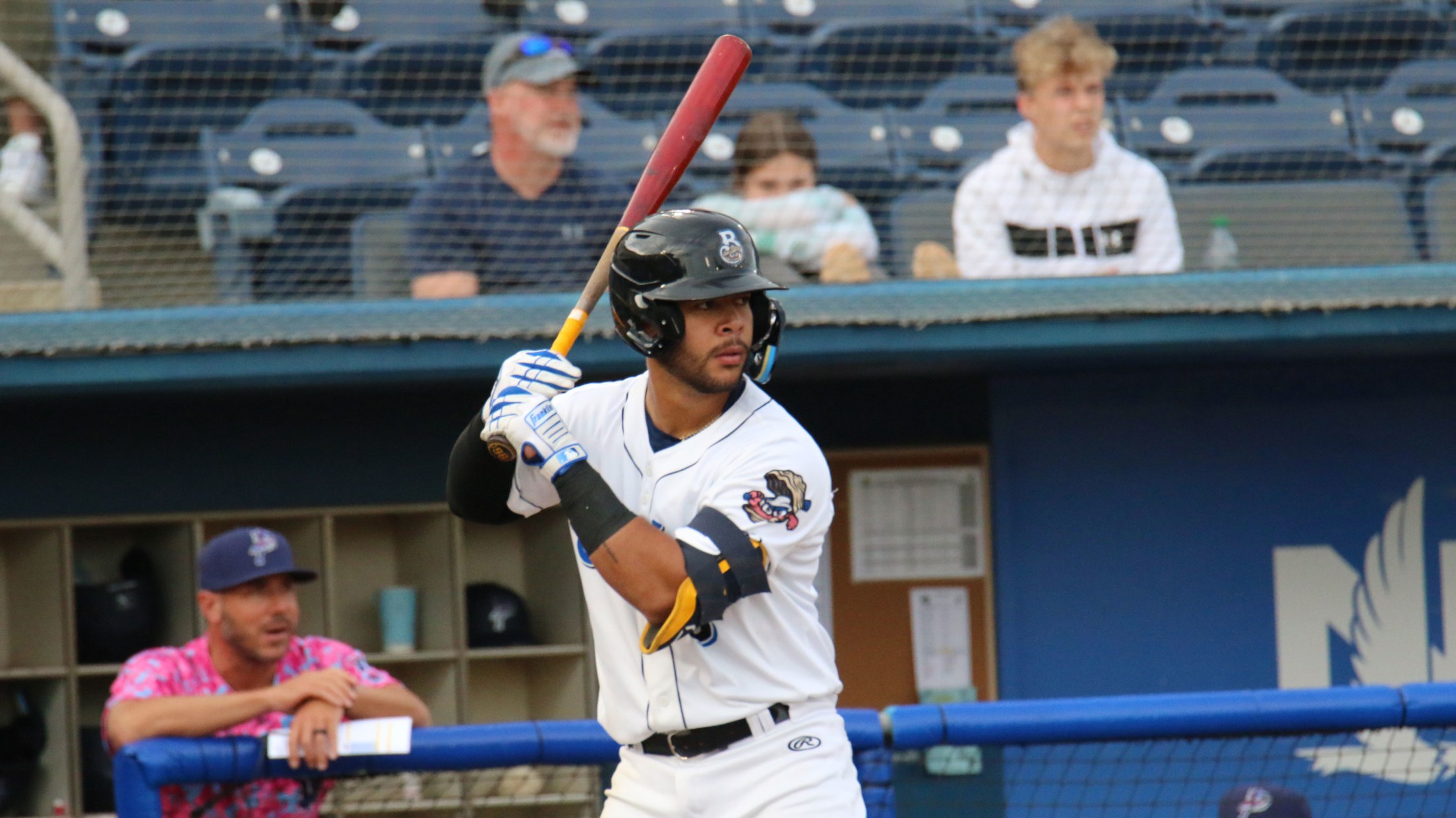 Jeferson Quero moved into MLB Pipeline's Top 100 Prospects list on Saturday, and wasted no time showing why Sunday. The day after sliding into the No. 100 spot, Quero swatted two home runs in Double-A Biloxi's 9-7 win over Chattanooga. And that wasn't even the most productive outing of the
Brewers prospects post banner day for Biloxi
Quero parks trio of homers, Chourio adds another to lead Shuckers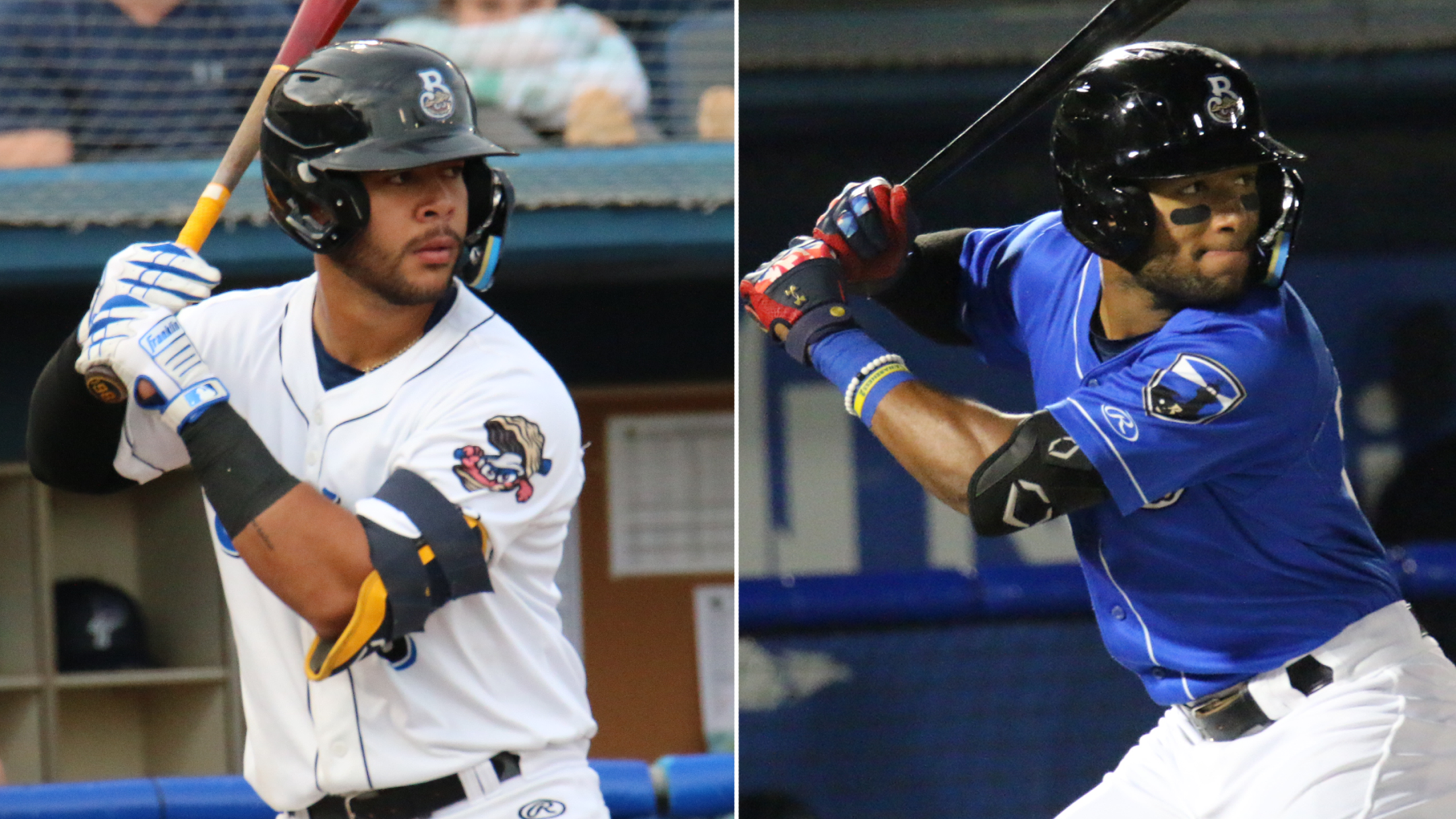 It was a banner day for Biloxi, when top Brewers prospects Jackson Chourio (No. 1) and Jeferson Quero (No. 3) combined for four home runs and six hits while accounting for all six of the Double-A squad's runs in its 12-6 loss. But let's give credit where credit is due:
Jeferson Quero Ties Franchise Record with Three Home Runs in Loss to Lookouts
Shuckers fall to Lookouts, 12-6, in home run-filled series opener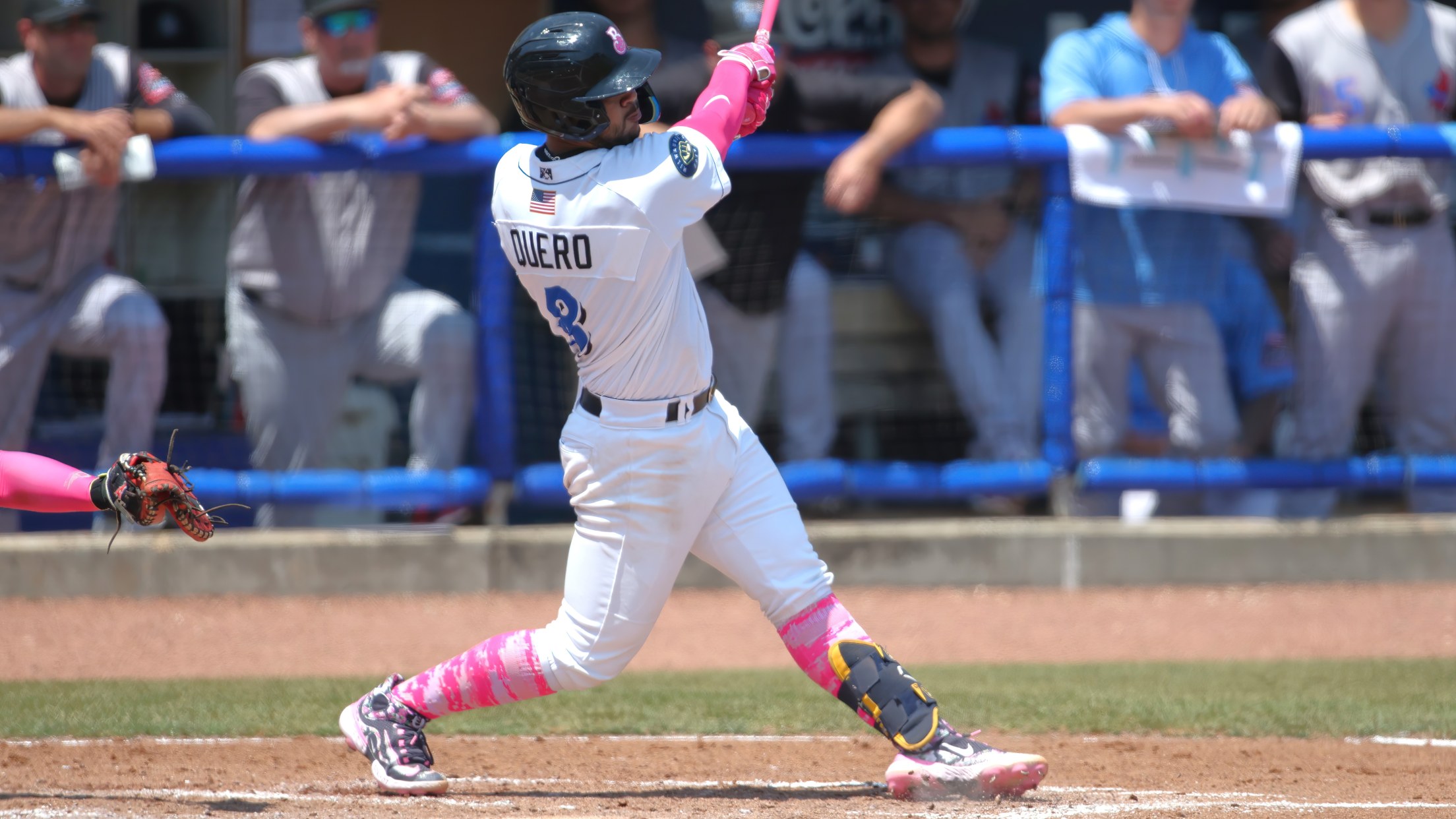 BILOXI, MS – Despite three home runs from Jeferson Quero to tie the single-game franchise record and another from top prospect Jackson Chourio, the Biloxi Shuckers (19-15) fell to the Chattanooga Lookouts (15-18), 12-6, in the series opener at AT&T Field. The runs started early in the opener, with the
Chourio wins battle against hard-throwing Joyce
Brewers' top prospect hits oppo homer against Angels right-hander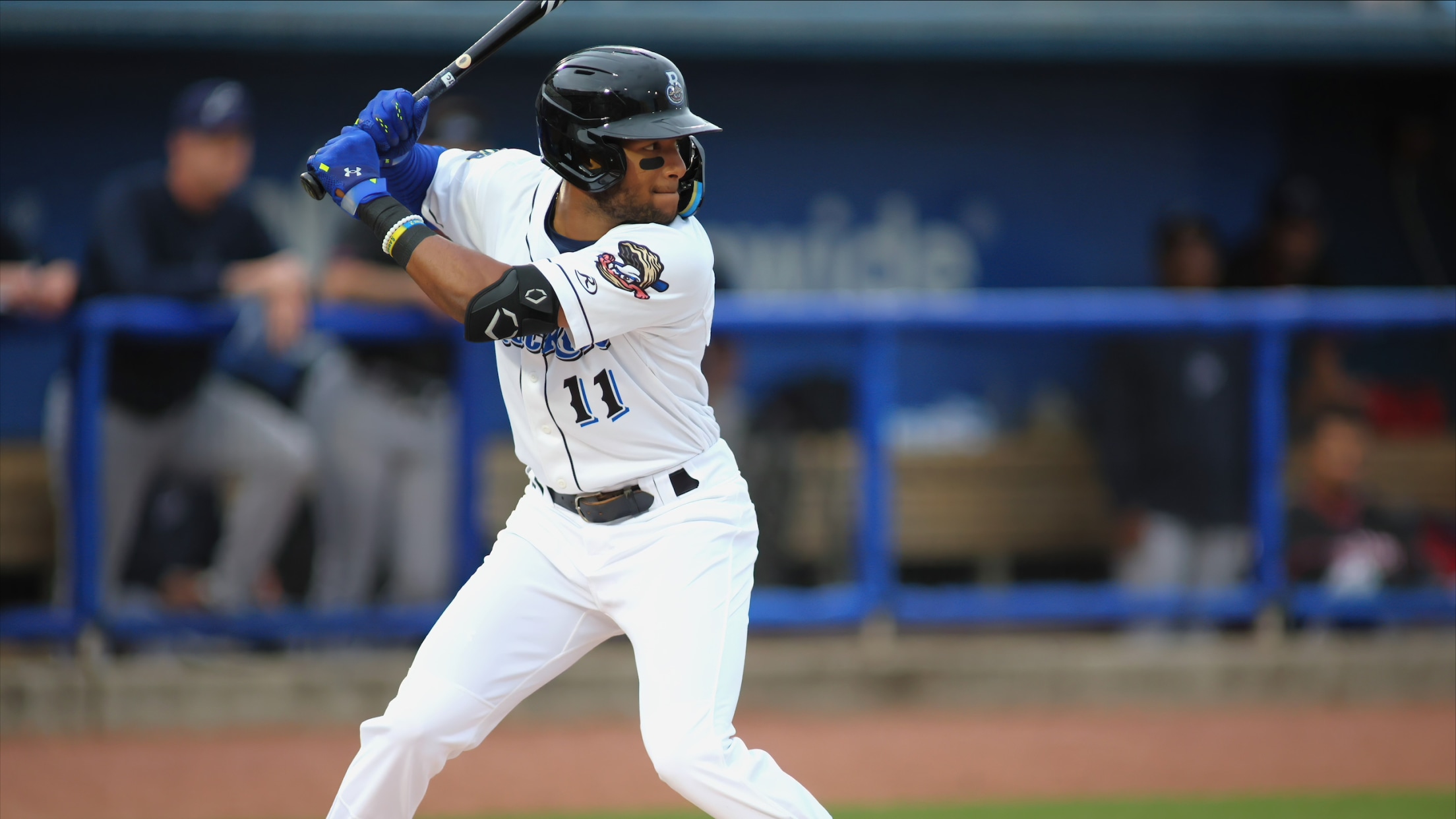 The matchup? Jackson Chourio vs. Ben Joyce -- 19-year-old phenom against a flamethrower who can touch 105 mph. The result? An opposite-field two-run homer off the bat of MLB's No. 4 overall prospect. The Brewers' top prospect won this battle, turning on a 99 mph fastball and leaving the yard
Chourio vs. Eury: An epic battle of top prospects
Top Brewers, Marlins prospects square off three times at Double-A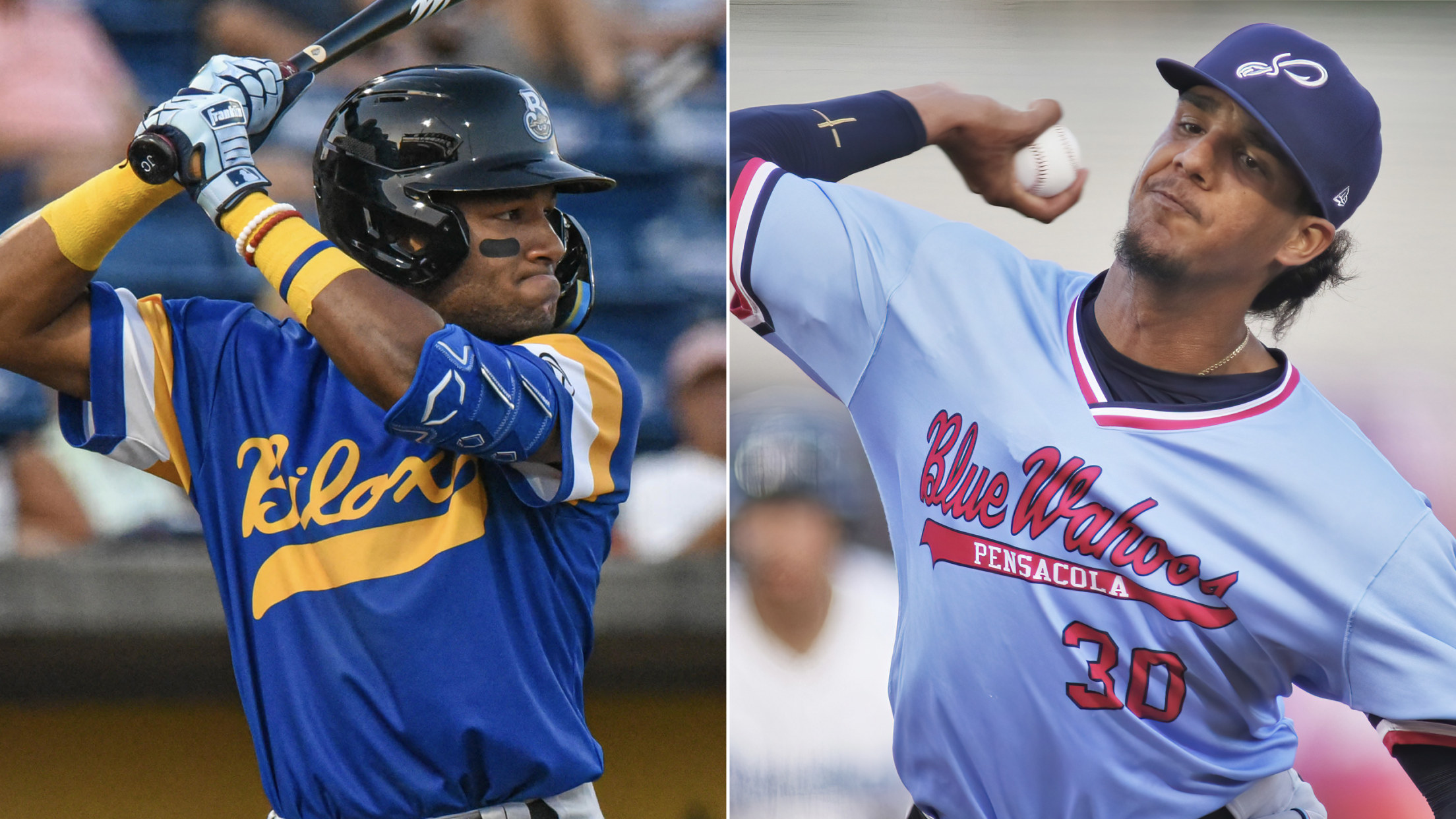 In a battle of über-prospects in the Double-A Southern League on Friday, the edge went to … both of them? There was considerable hype surrounding the matchup of Marlins right-hander Eury Pérez and Brewers outfielder Jackson Chourio -- each the top-ranked prospect in their respective organization -- and it lived
Chourio doubles up on his first Biloxi homers
Milwaukee's top prospect walks it off in Shuckers' home opener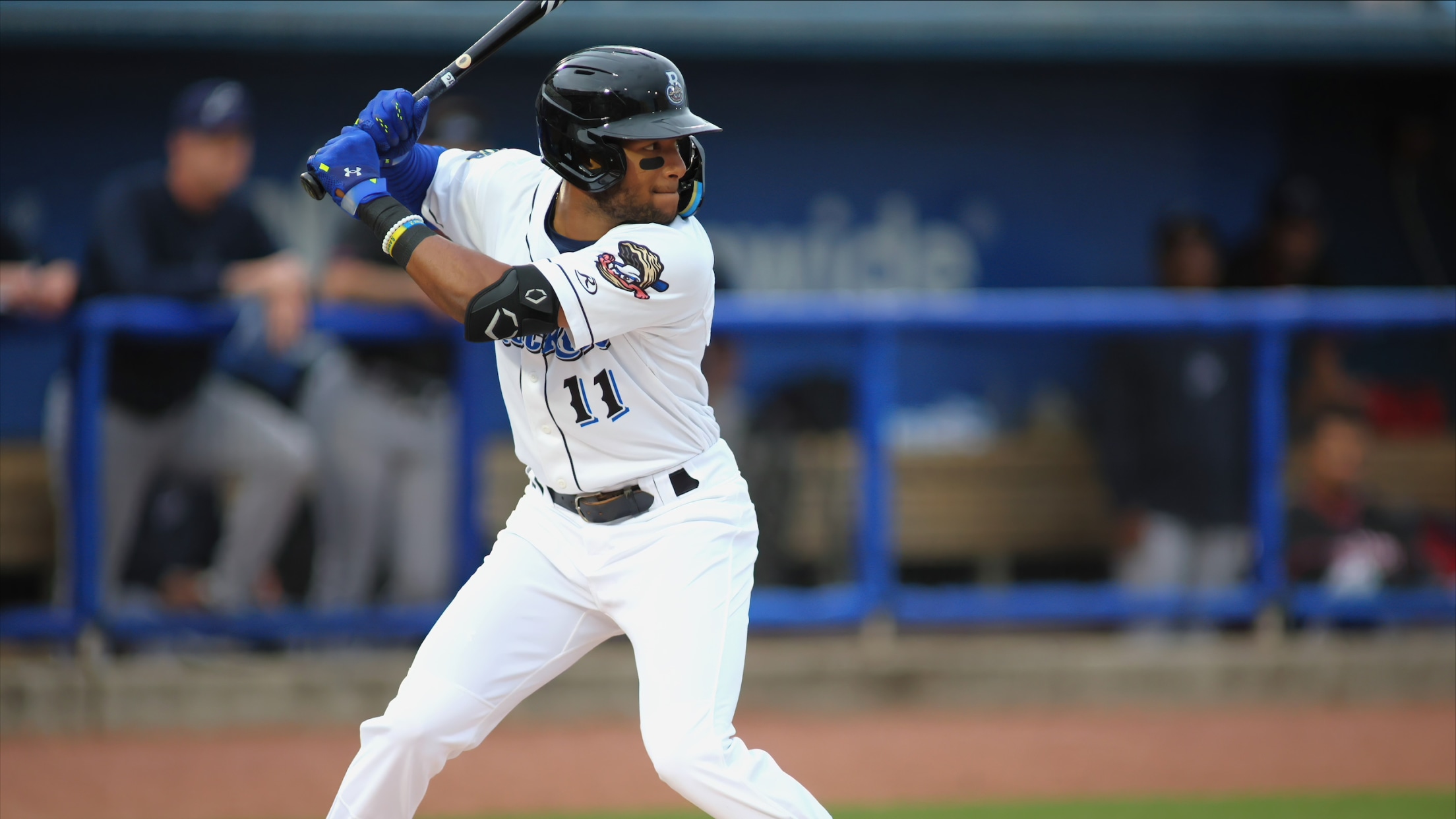 In just his fourth game at the Double-A level, Jackson Chourio tapped into his power. And he did so not once, but twice on Tuesday, racking up a couple milestones in the process. The Brewers' top prospect hit his first homer for Biloxi, a two-run jack to right field off
The Show Before the Show: Episode 395
Brewers' Robinson discusses life as MiLB closer, 40-man spot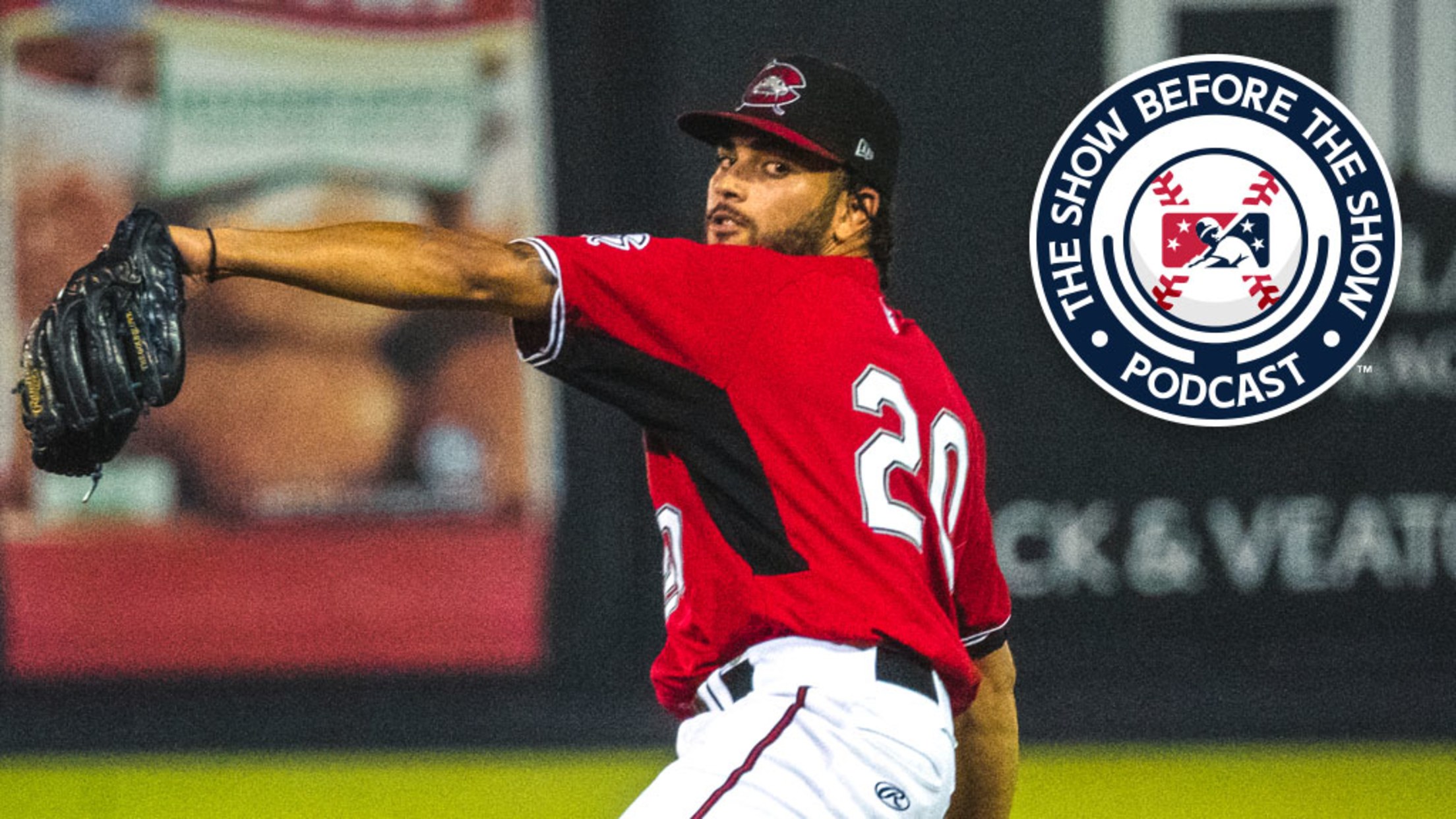 Check out the latest episodes of The Show Before the Show, MiLB.com's official podcast. A segment rundown is listed below, in case you want to skip to a particular section. Like the podcast? Subscribe, rate and review on Apple Podcasts. The podcast is also available via Spotify, Stitcher and other