Cartaya starts June like he ended May, with a HR
No. 1 Dodgers prospect goes yard in fourth consecutive game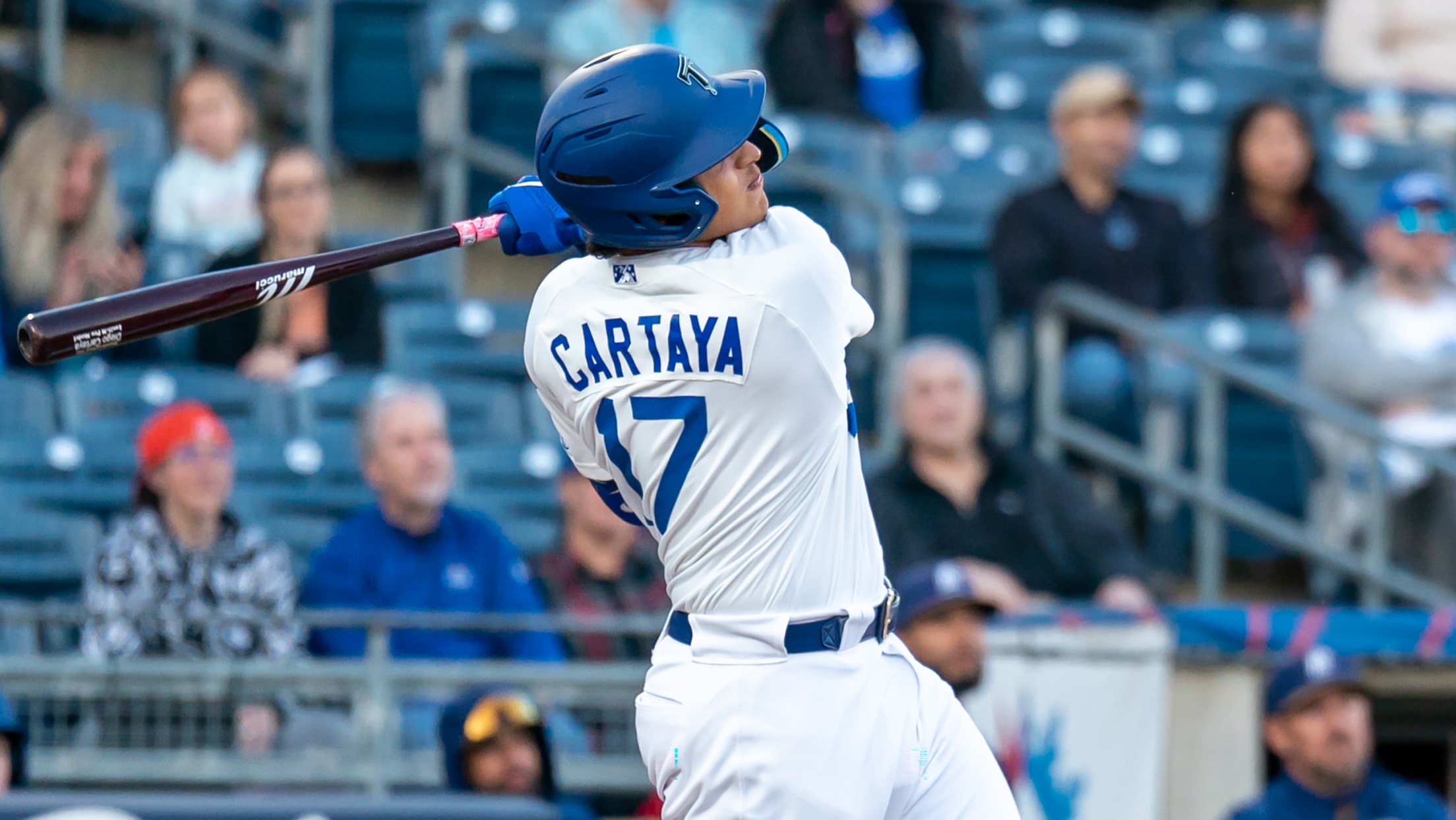 Diego Cartaya, the top-ranked prospect in the Dodgers' organization, has been as potent offensively as advertised over his last eight outings with Double-A Tulsa. While he may have started the season with a .190/.288/.337 slash line in 26 contests, he showed up to Riverfront Stadium for Thursday night's tilt at
Here's the best of the Dodgers' Minor League ballparks
L.A. farm system offers mix of nature, brick en route to Hollywood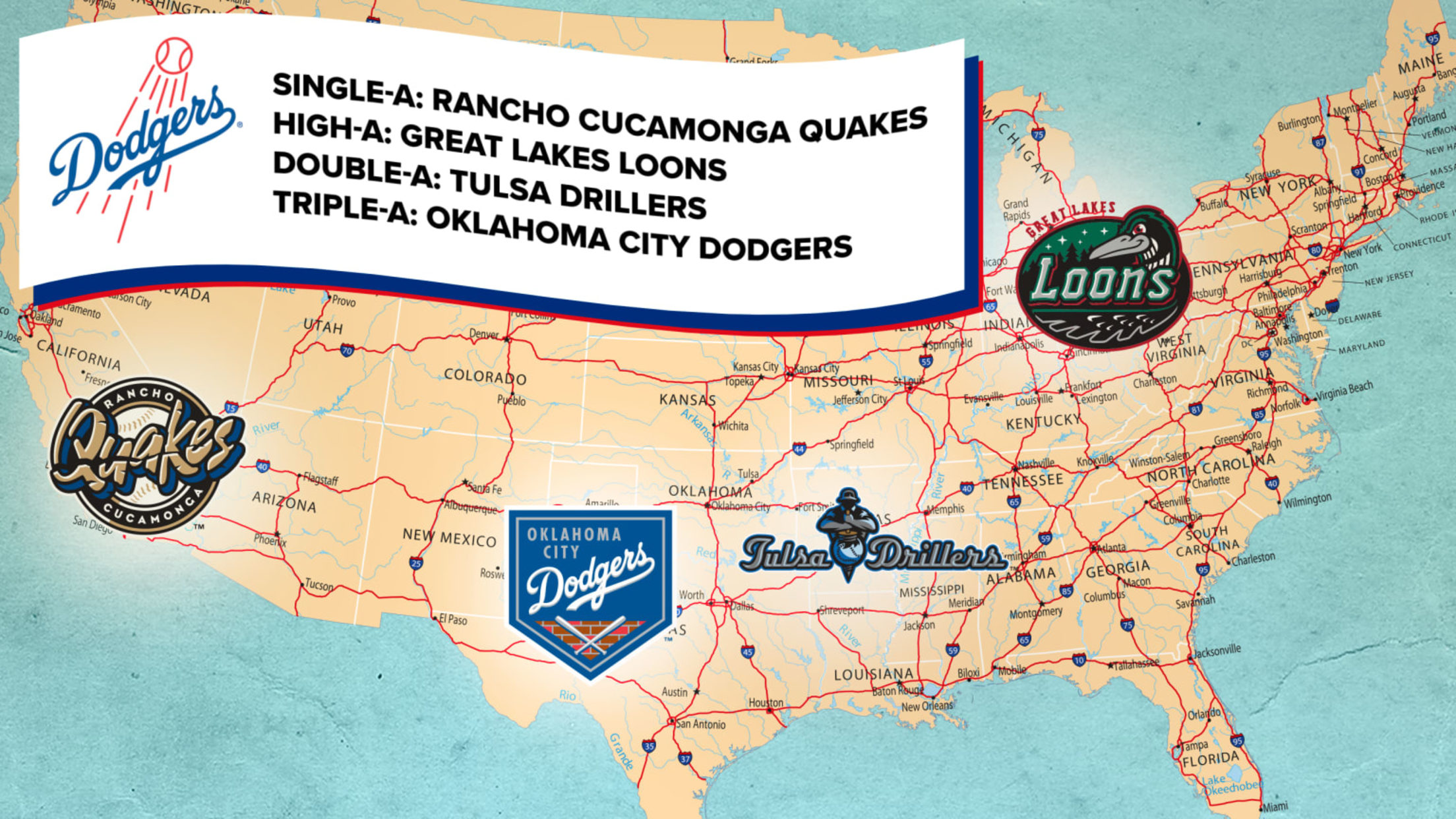 The Minor League Ballpark Guides series presented by Wyndham brings all the most fun features of Minors ballparks across America (and one in Canada!) onto your desktop, tablet or mobile device, whether you're interested in taking a virtual tour from where you sit or planning a trip to catch some
Dodgers Name Loons Roster for 2023
Loons begin season Friday at Dow Diamond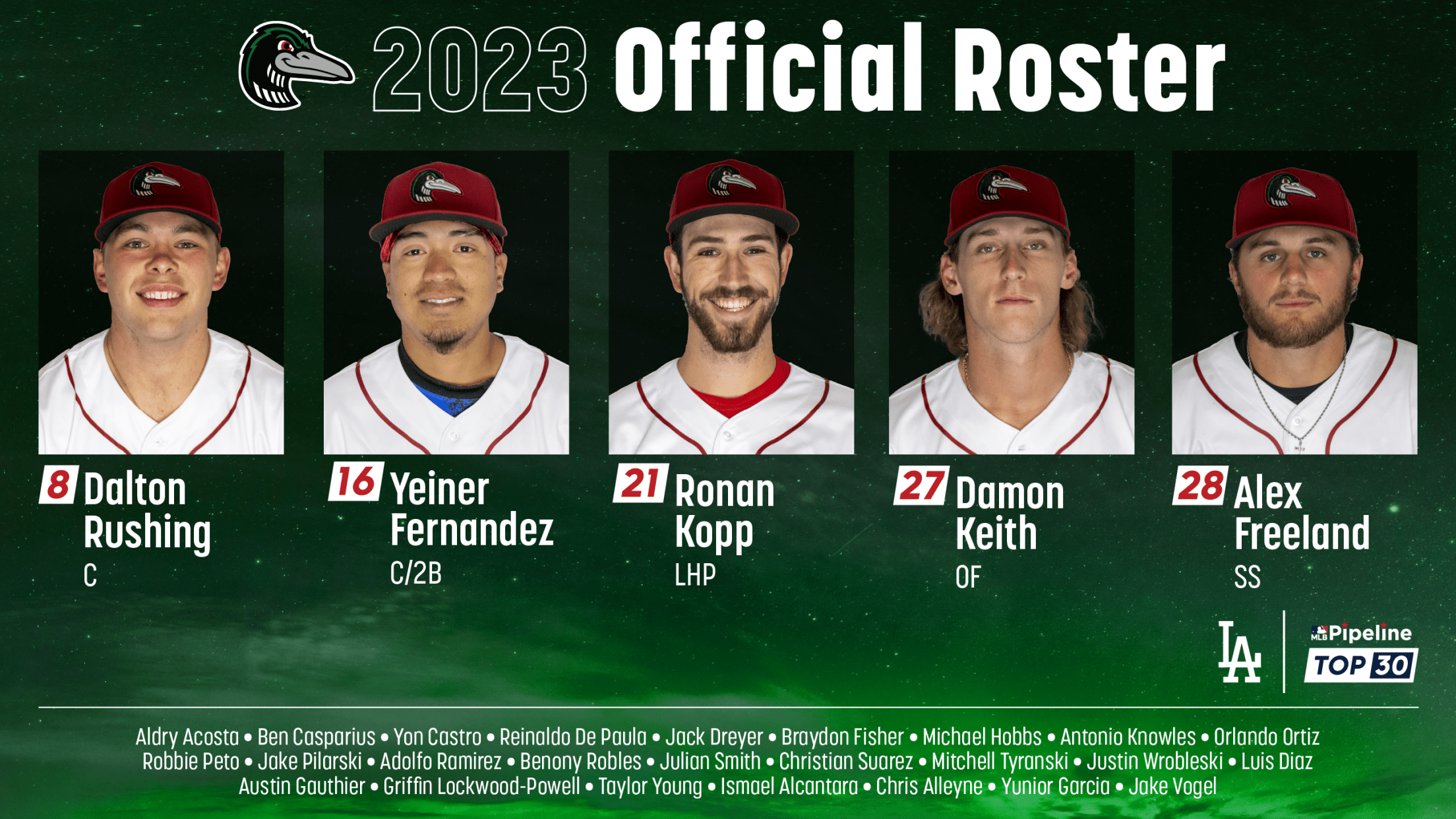 MIDLAND, Mich. – In conjunction with the Los Angeles Dodgers, the Great Lakes Loons are pleased to announce the team's preliminary roster for the 2023 season. The Opening Day roster will be finalized prior to Friday's home opener, when the Loons host the Lansing Lugnuts (High-A Affiliate Oakland Athletics) at
The Road to The Show™: Dodgers' Stone
No. 56 overall prospect maintains dominance at every level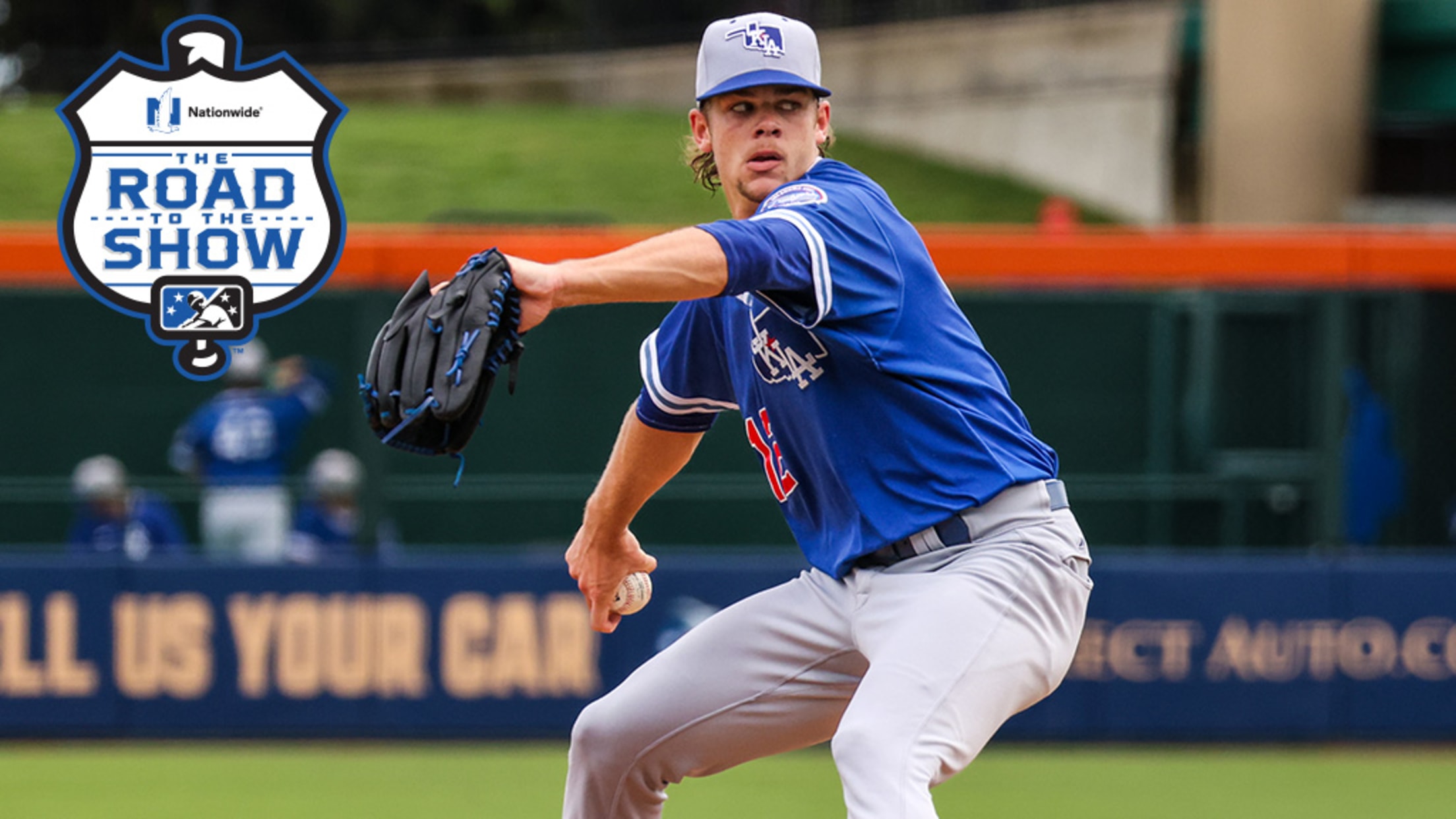 Each week, MiLB.com profiles an elite prospect by chronicling the steps he's taken toward achieving his Major League dream. Here's a look at fifth-ranked Dodgers prospect Gavin Stone. For more stories about players on The Road to The Show, click here. This spring, Gavin Stone treated the Cactus League to
Martin Leaves Mark in OKC and Dodgers Record Books
Outfielder's season ends as one of the PCL's best in 2022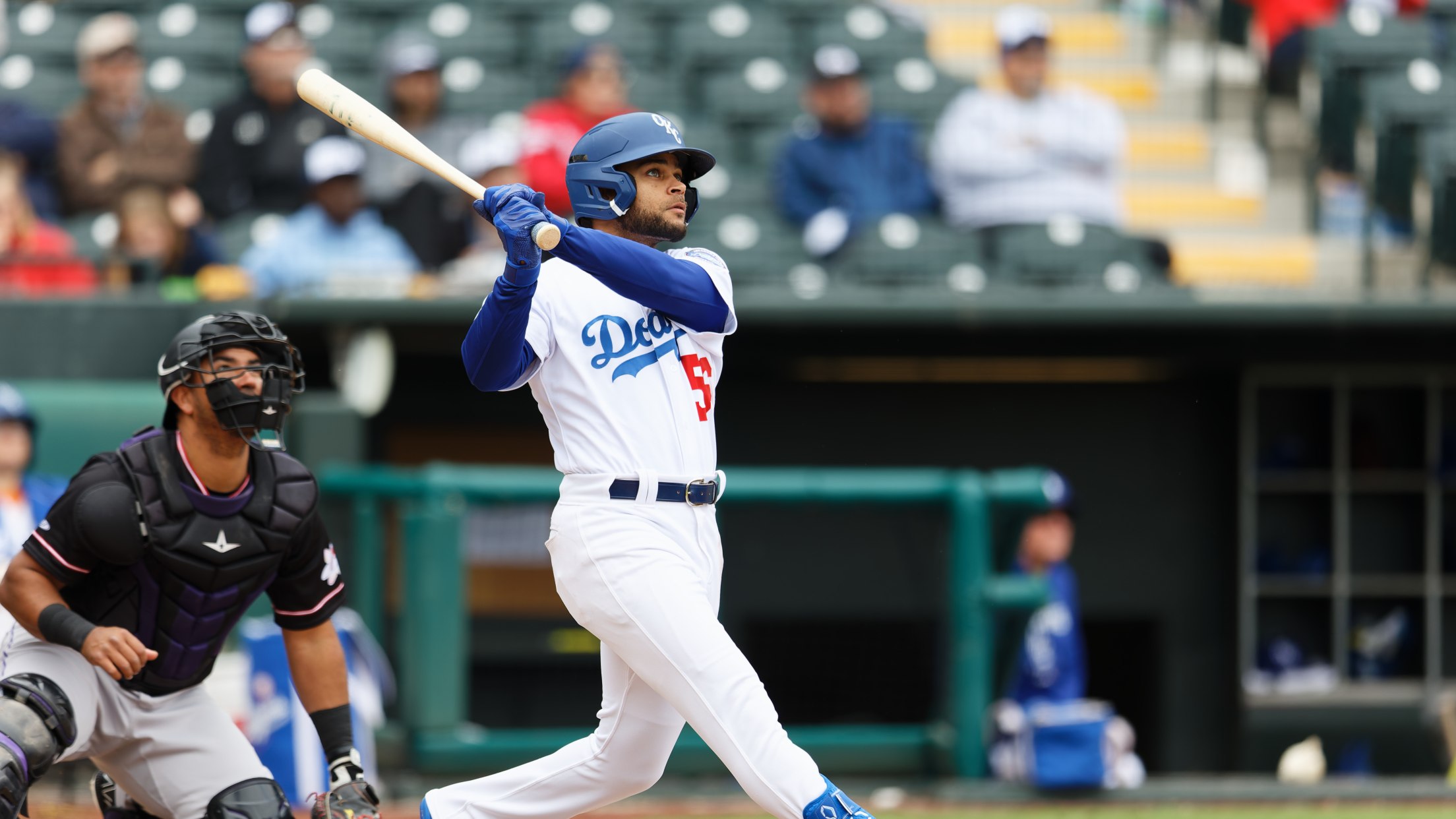 As part of Black History Month, the Oklahoma City Dodgers are highlighting recent or current members of the OKC Dodgers organization who have made significant contributions on or off the baseball field. Learn more about Black History in the Minors here. OKLAHOMA CITY — From a walk-off home run on
Fernandez returning to lead ACL Dodgers in 2023
Dorn, Gailen, Chavez to serve as hitting coaches for LA's Phoenix-based squad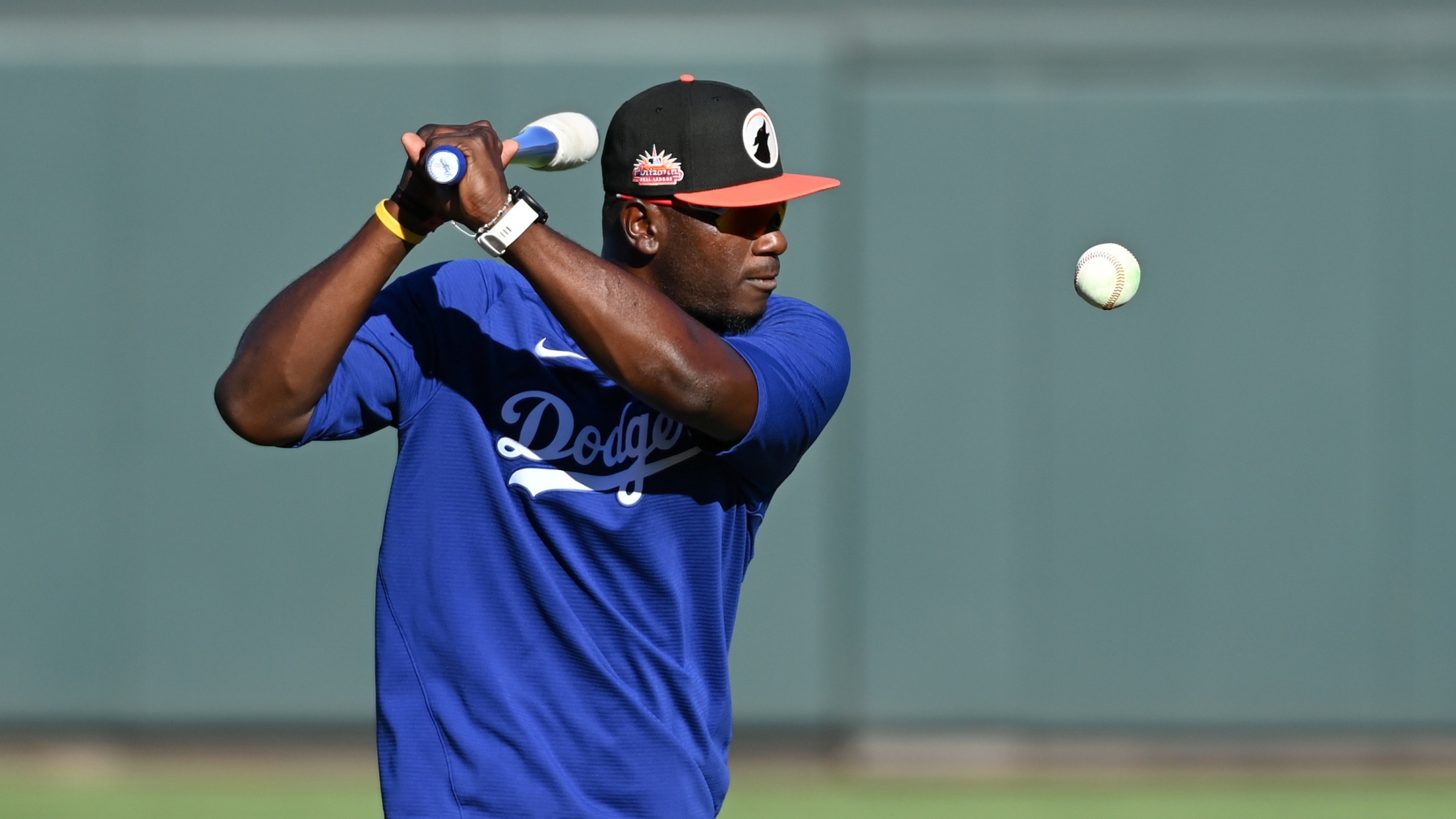 Jair Fernandez will return to lead the Dodgers' Arizona Complex League team in 2023 after the organization revealed its Minor League coaching staffs on Feb. 7. Fernandez, a former catcher who played in the Minors from 2005-2013, led the ACL Dodgers to a 25-29 record last season in the ACL
Stone, Busch turn in monster years for Dodgers 
Scary deep talent pool could help maintain success in Los Angeles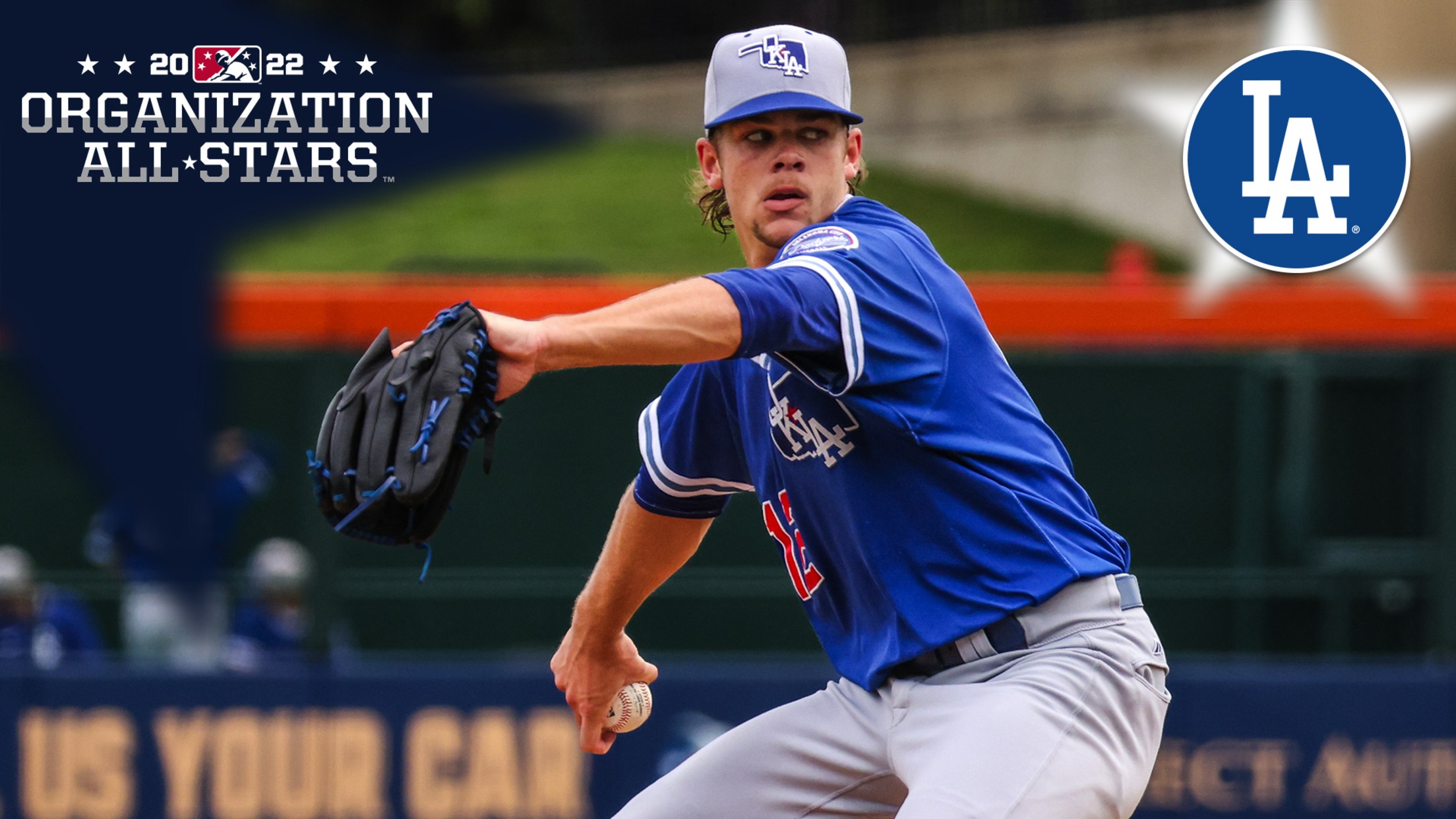 Each offseason, MiLB.com goes position by position across each organization and honors the players -- regardless of age or prospect status -- who had the best seasons in each farm system. Next up in our 2022 Organization All-Stars series are the Los Angeles Dodgers.
Navarro travels unique path to OKC Dodgers
Chicago native started Minor League career after serving in Navy
OKLAHOMA CITY -- On November 8, 2009, the Arizona Cardinals rolled to a 41-21 victory over the Bears at Chicago's Soldier Field. For the majority of the 62,000 fans in attendance, it was a game to forget. Not so for A.J. Navarro. The Bears may have been underwhelming on the
Prospect Q&A: Dodgers outfielder Pages
No. 69 overall prospect reflects on season, video game prowess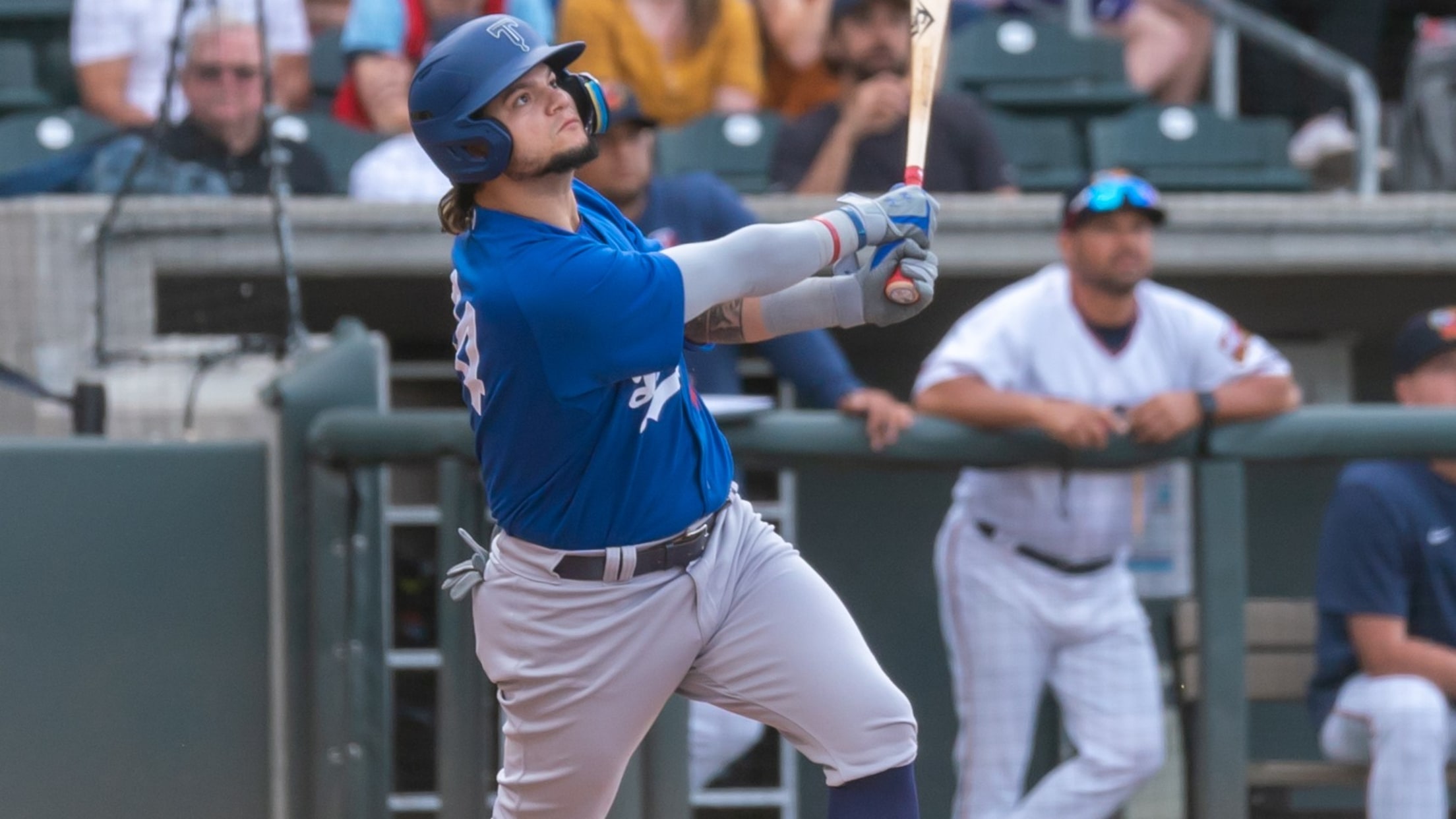 Nearly five years since he signed with the Dodgers, Andy Pages seems to be the next in a line of excellent Cuban prospects to climb the Minor League ladder. The 21-year-old has an innate ability to find gaps and hit the ball over the fence, and he's done just that
Drillers Tie Franchise Home Run Record in 11-7 Win
Ward connects on 28th homer; Avelino plates four runs at Frisco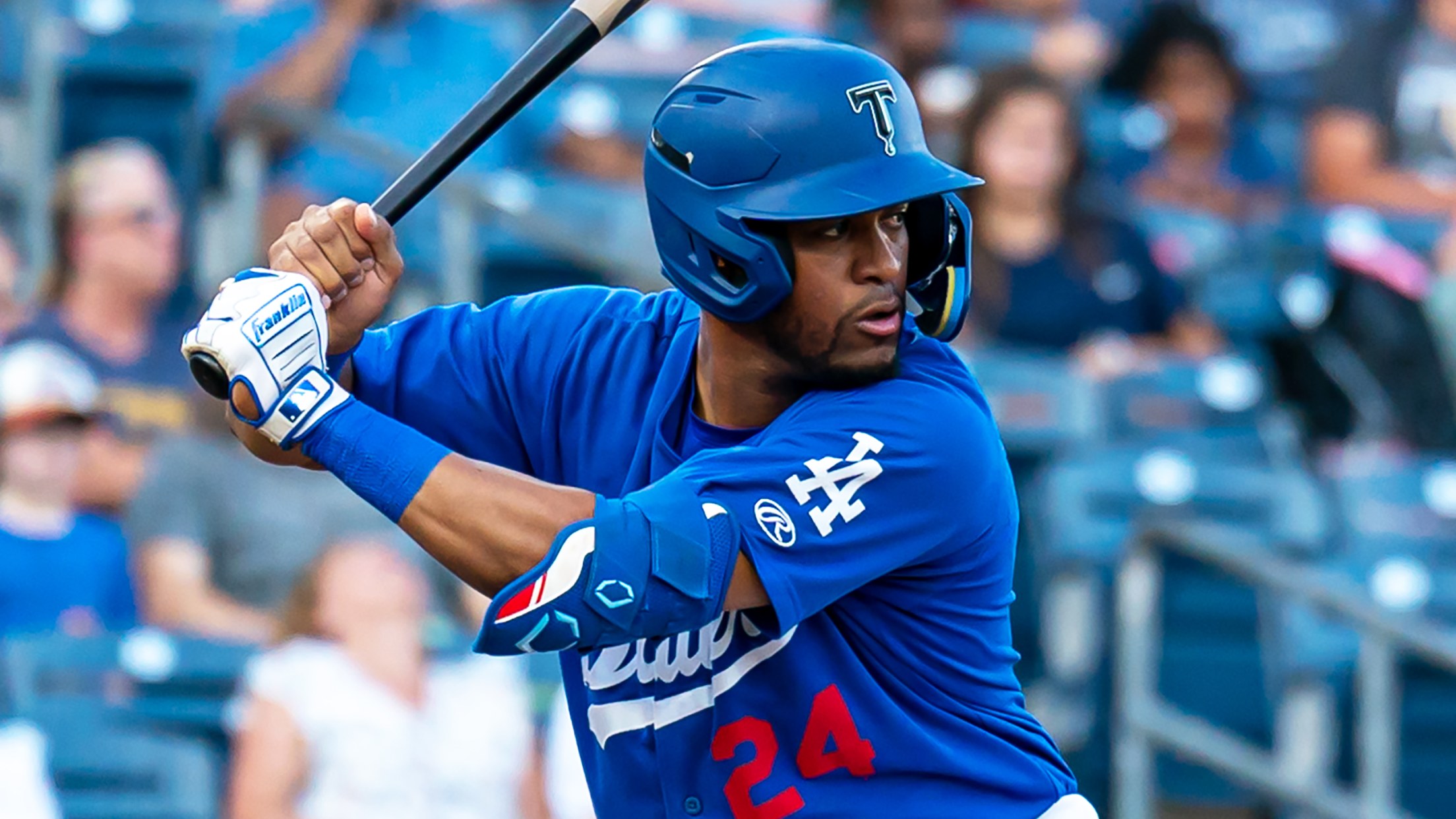 FRISCO, TX – The Tulsa Drillers began their final road trip of the regular season with an early 11:05 a.m. start on Tuesday against the Frisco RoughRiders at Riders Field. The series holds playoff implications for the RoughRiders as they began the series with a two-game lead over second place
Oklahoma City's Miller mows 'em down
No. 2 Dodgers prospect tallies career-high 14 strikeouts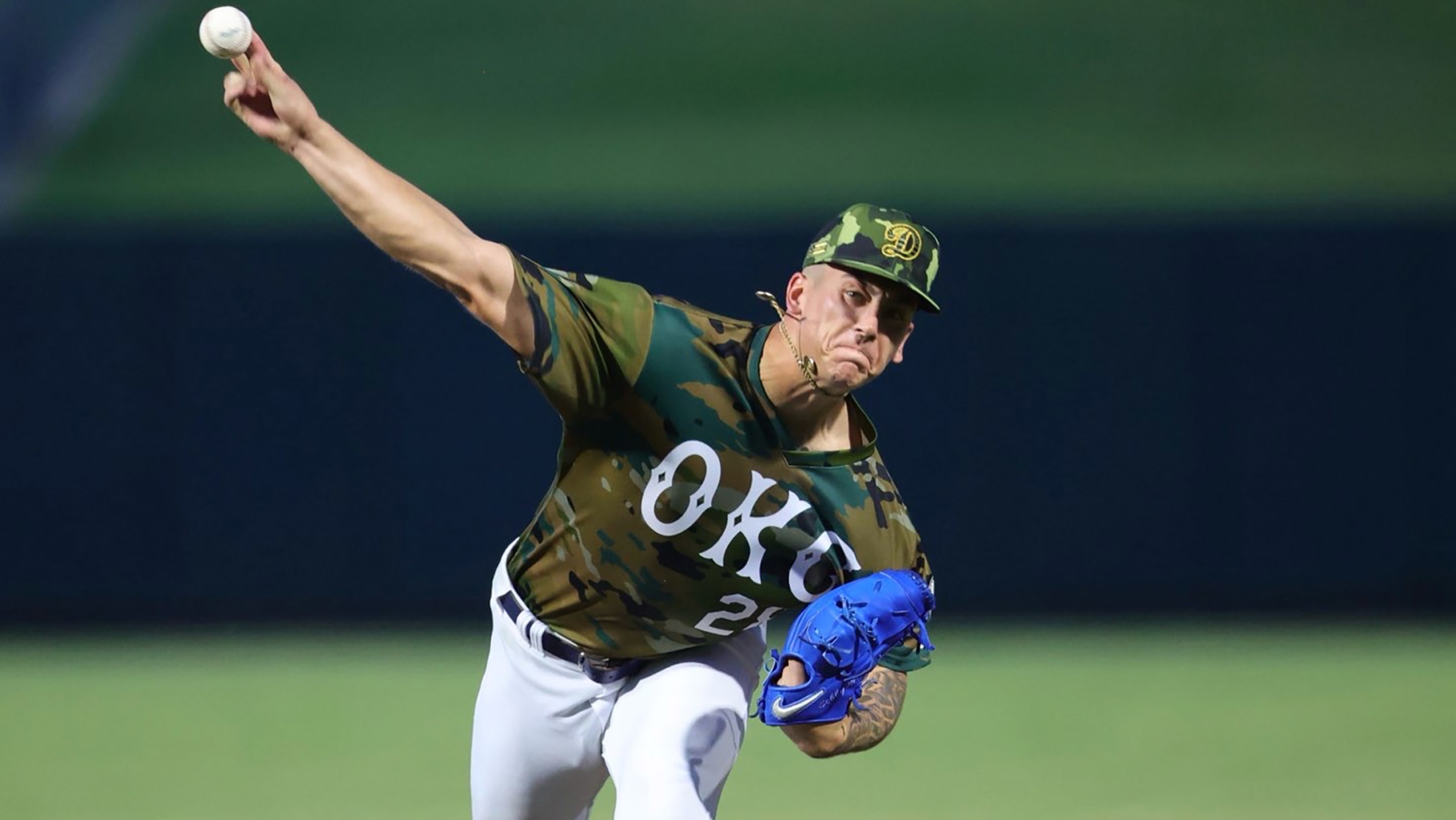 Bobby Miller makes a point of telling himself to "stay where his feet are" while not looking into the future. His feet on Thursday were firmly planted on the mound at Dell Diamond, where baseball's No. 27 overall prospect put together one of the best pitching performances of the season.
Outman gives new meaning to 'bi-cycle'
No. 13 Dodgers prospect tallies second cycle in four games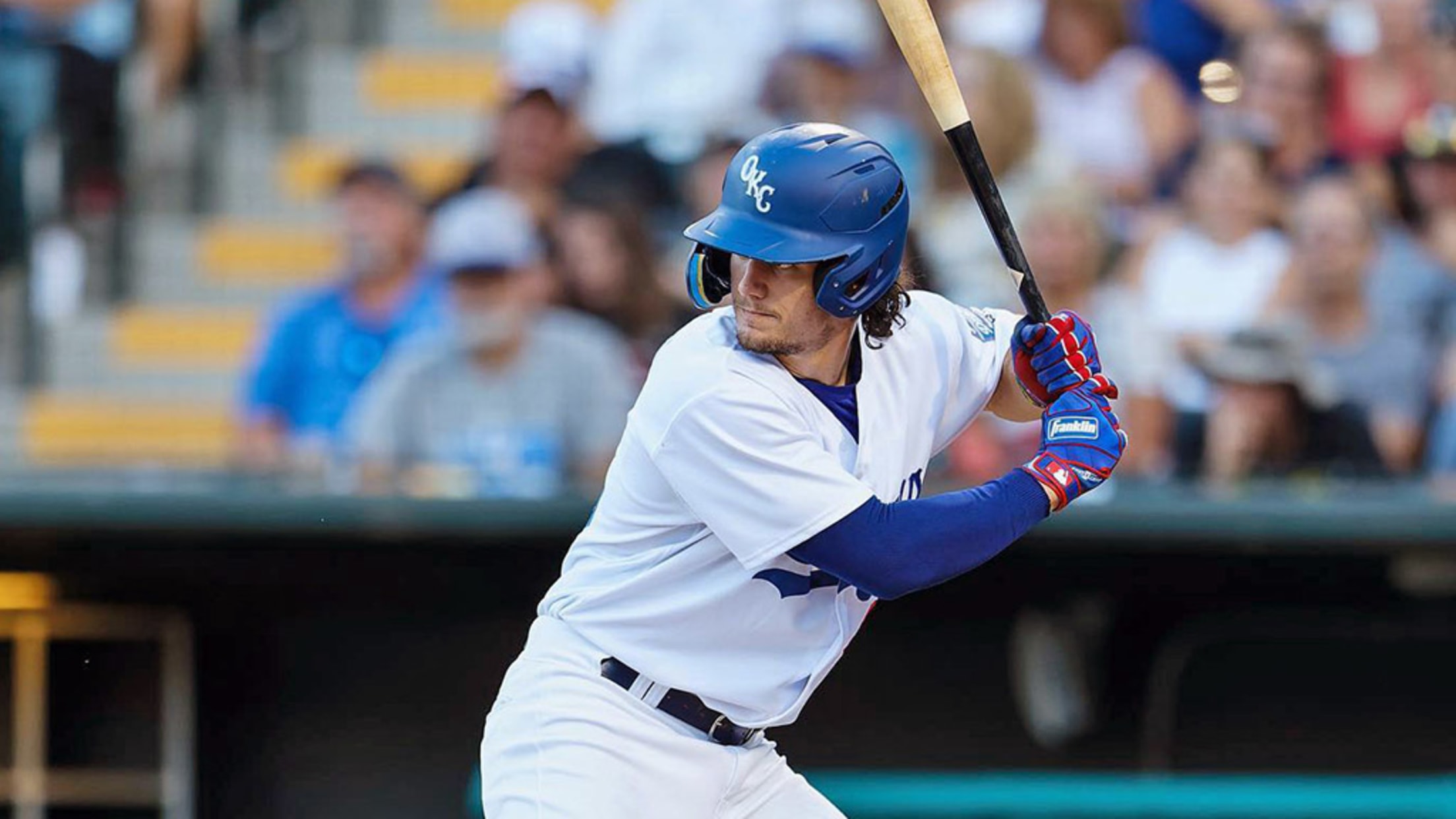 Triple-A Oklahoma City won't go another 11 years between cycles. In fact, it didn't even go one week. James Outman saw to that ... again. In a season that is shaping up to be magical, the No. 13 Dodgers prospect hit for the cycle for the second time in four
Garcia cranks three roundtrippers for Quakes
Dodgers prospect plates six in first career multihomer game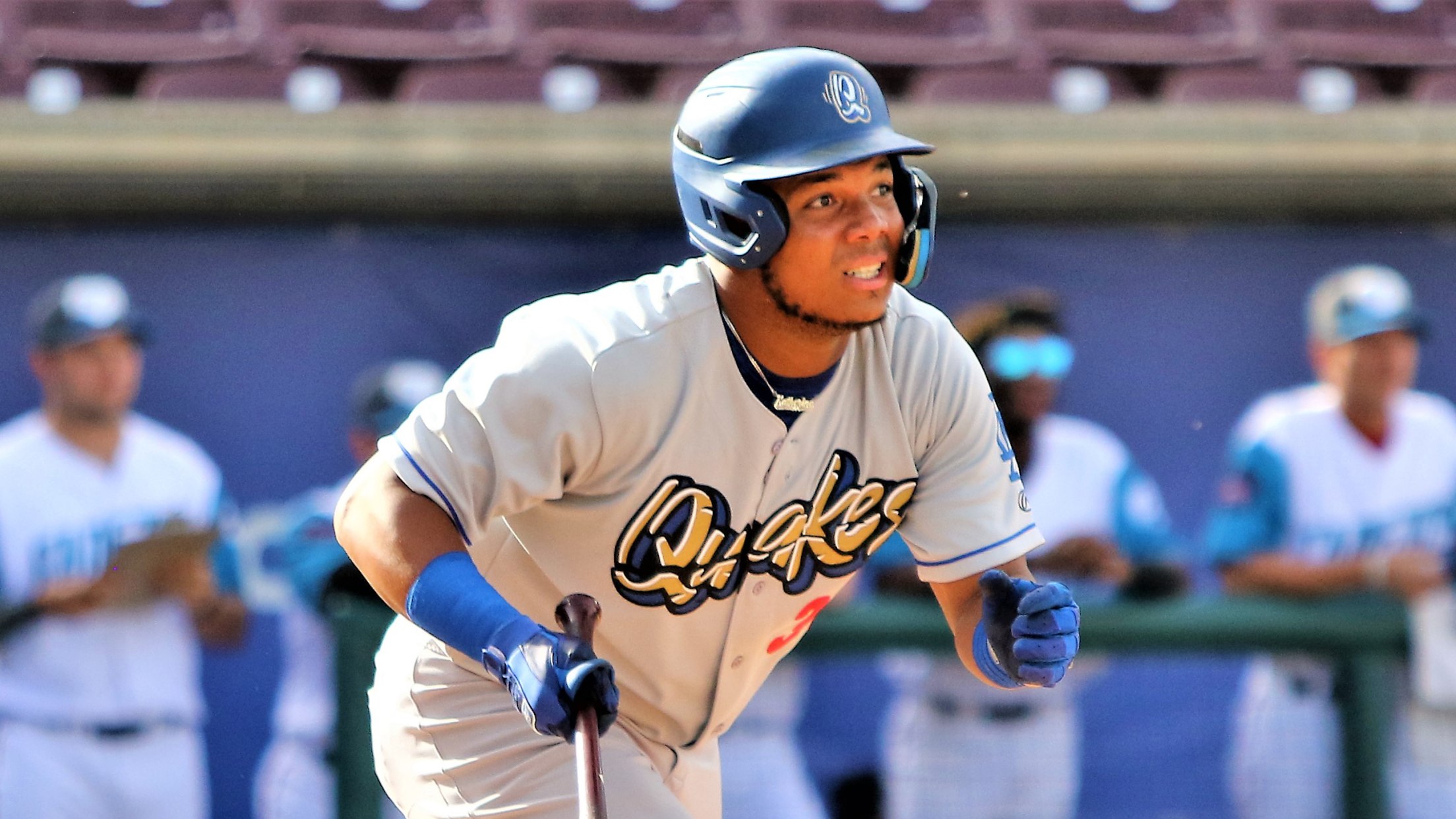 If there were an offensive performance worthy of a curtain call, Yunior Garcia certainly cleared the bar during Rancho Cucamonga's 12-8 victory over Modesto on Friday. Five hits, three of which were home runs. Six RBIs. Four runs scored. Garcia delivered the textbook definition of what a manager envisions when
The Road to The Show™: Dodgers catcher Cartaya
No. 12 overall prospect at full strength, showing elite potential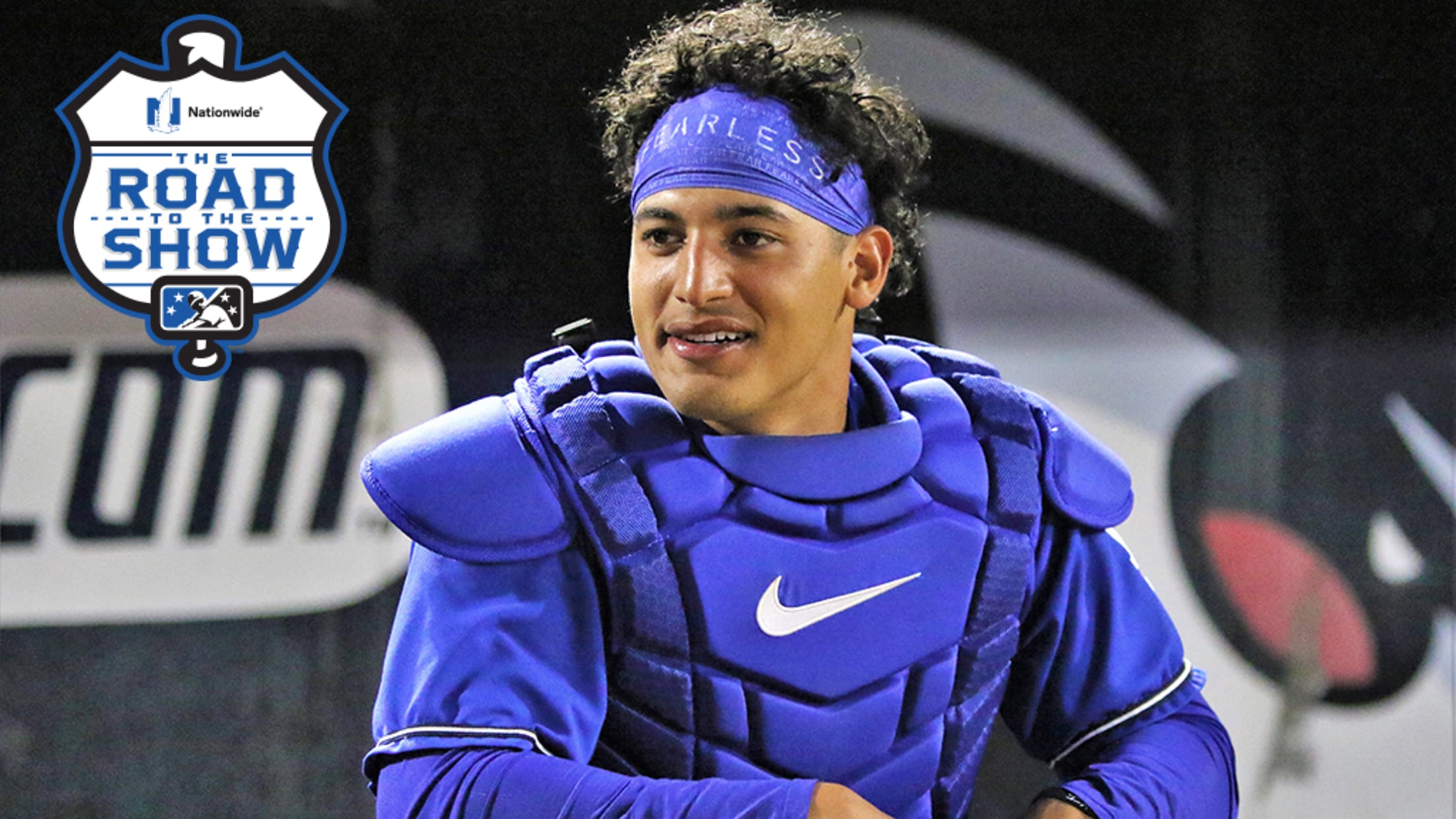 Each week, MiLB.com profiles an elite prospect by chronicling the steps he's taken toward achieving his Major League dream. Here's a look at top Dodgers prospect Diego Cartaya. For more stories about players on The Road to The Show, click here. As a Venezuelan catcher in the Dodgers system, Diego
Ramos homers twice in one frame for Loons
Dodgers No. 14 prospect plates professional-best seven runs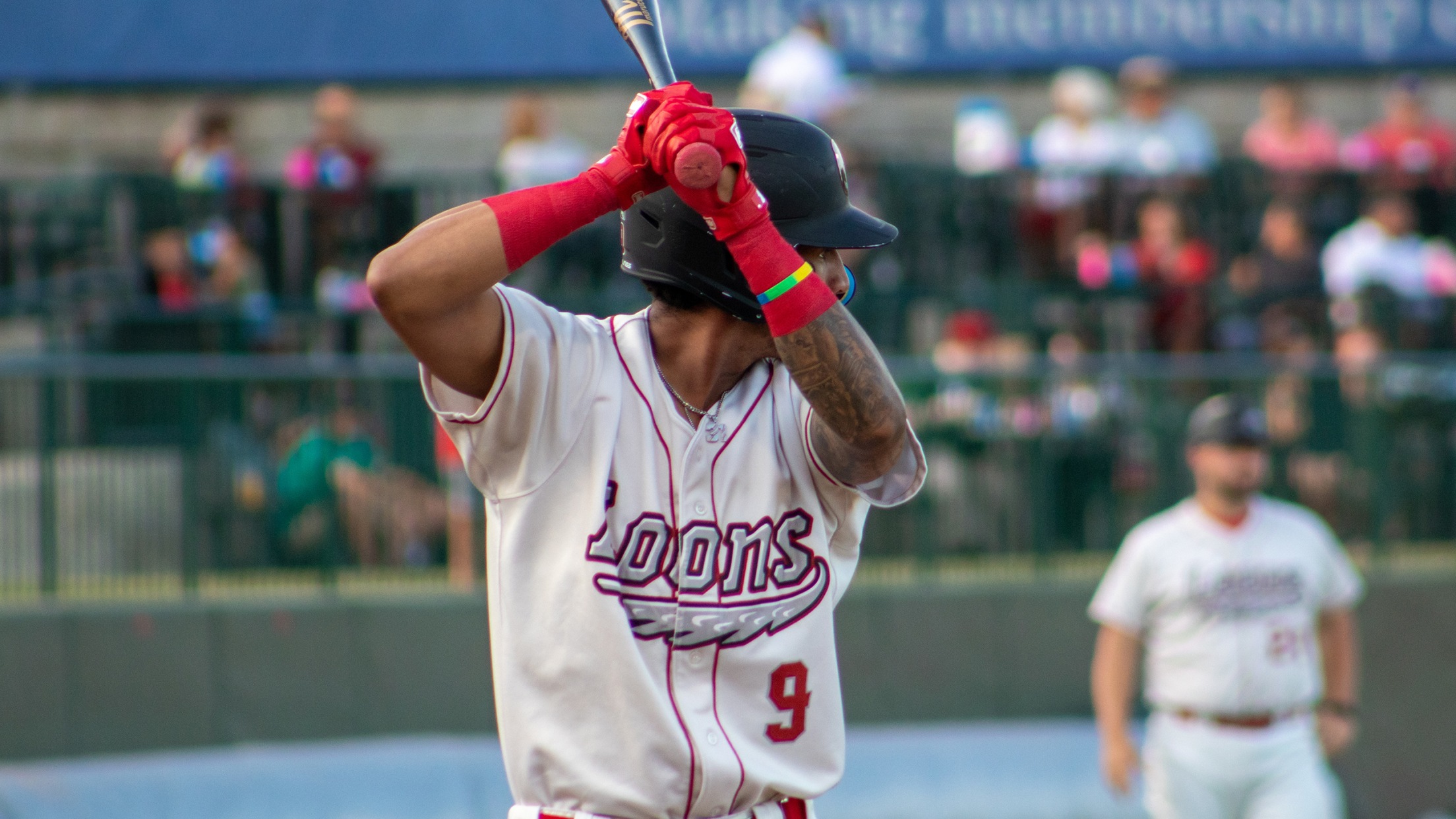 There are less than 20 MLB players from Panama, but on Tuesday, Jose Ramos showed why he may be the next Major Leaguer to come out of his country. The No. 14 Dodgers prospect homered twice in one inning and finished 3-for-5 with a career-high seven RBIs in High-A Great
Drillers Take Opener from Wichita; Heaney Impressive
Valera finished 2-3, extended hitting streak to nine straight games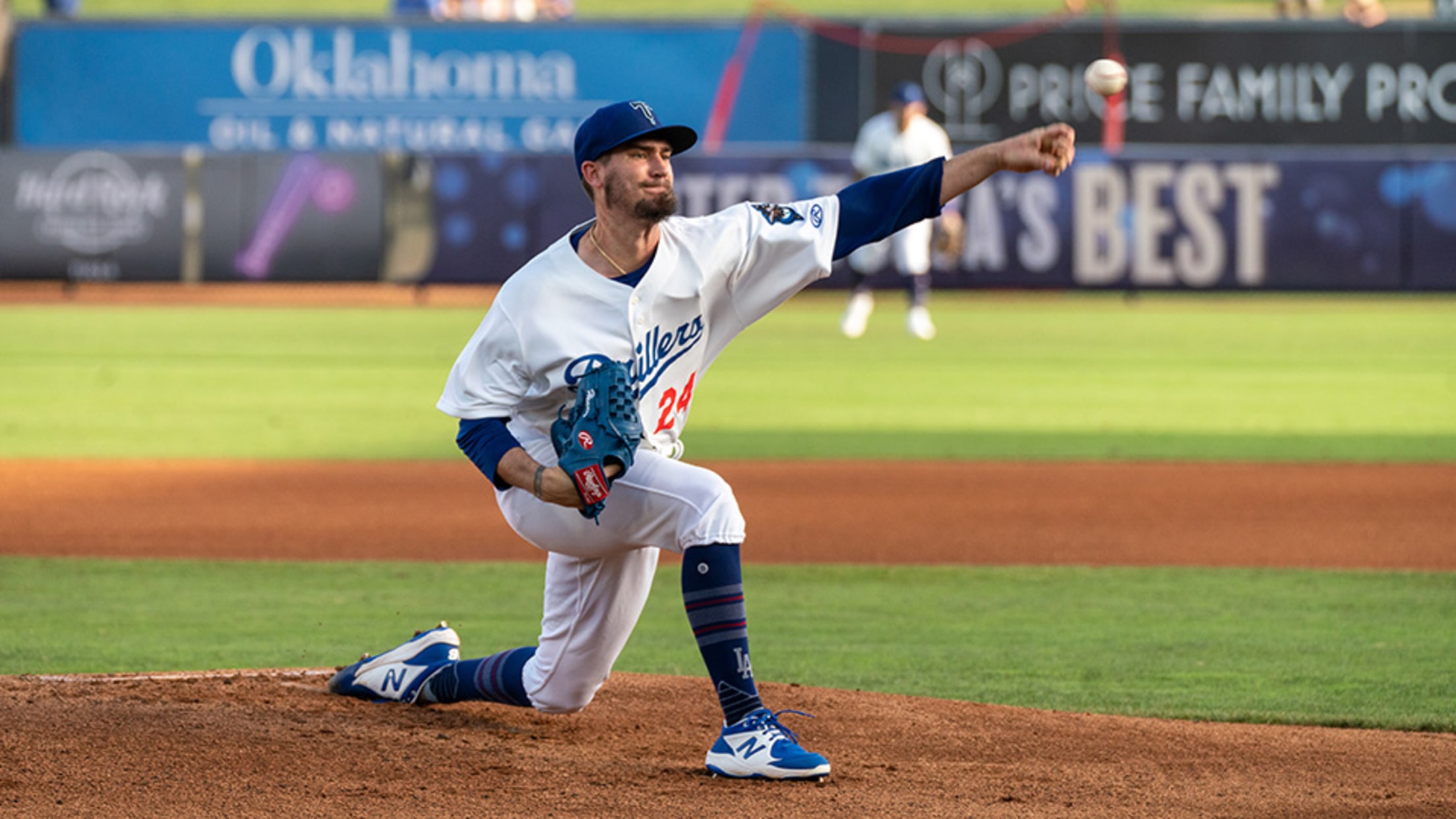 TULSA, OK – The Tulsa Drillers opened an important seven-game series with Wichita on Tuesday night at ONEOK Field, and they had a major league pitcher on the mound. Former Oklahoma State Cowboy and current Los Angeles Dodgers hurler Andrew Heaney made an injury rehabilitation start for the Drillers. Heaney
Quakes' Quiroz clobbers three home runs
Dodgers prospect collects six RBIs, four hits in career-high effort
Nelson Quiroz enjoyed hitting his first homer in nearly three years so much he decided to do it again. And then again. The Dodgers prospect went deep three times during his four-hit, six-RBI performance as Single-A Rancho Cucamonga rolled past Stockton, 15-3, on Sunday afternoon at Banner Island Ballpark. Quiroz
Loons notch first triple play of the year
Five Great Lakes players combine to achieve the feat in wild fashion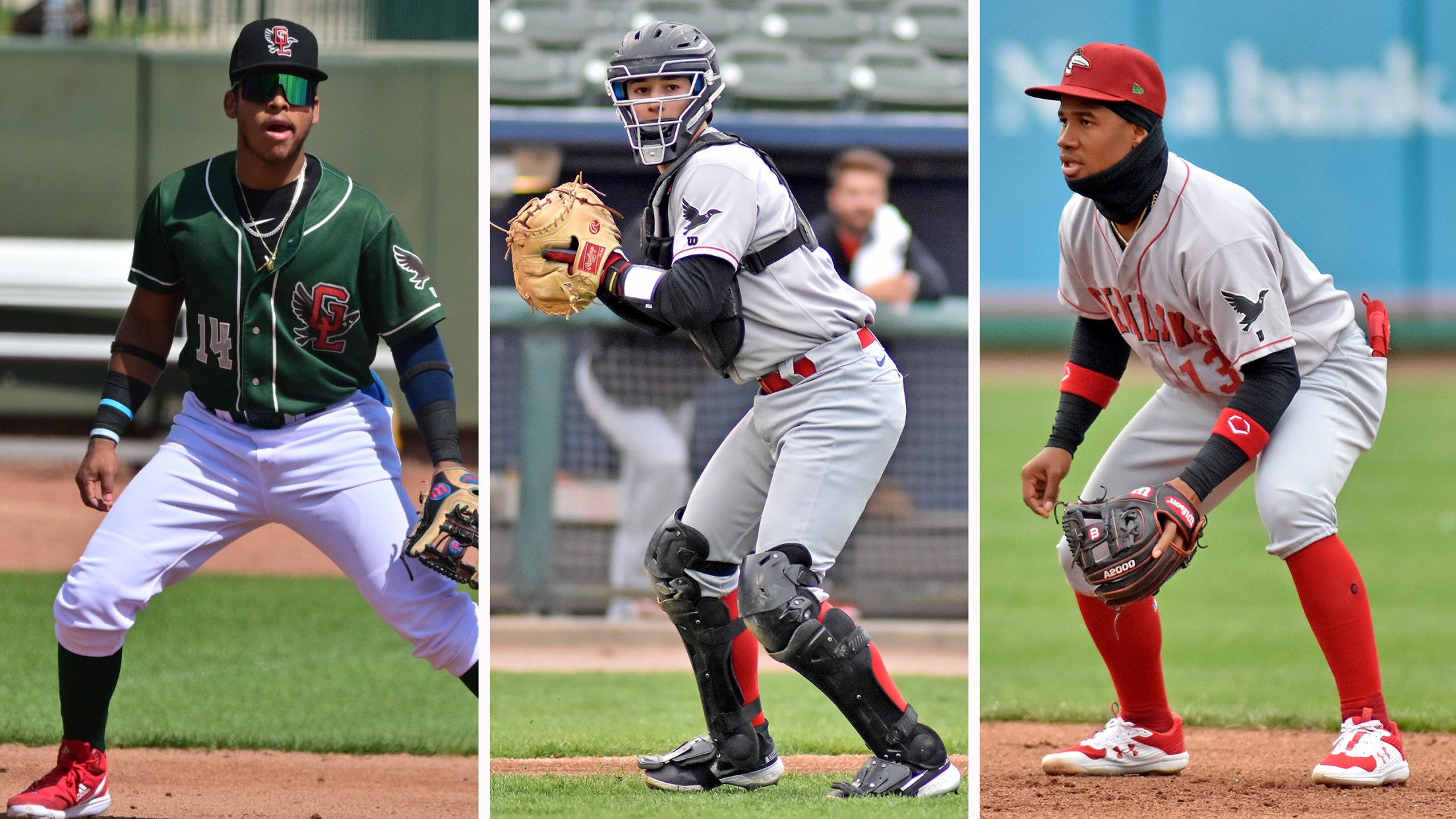 It's been 60 days since the Minor League season kicked off, and if you're a fan of milestones, you haven't been disappointed so far. There have been multiple three-homer games by prospects, many exciting no-hitters across the league and a few cycles also sprinkled in to this point. However, the
The Road to The Show™: Keibert Ruiz
Dodgers backstop significant figure in continuing dynasty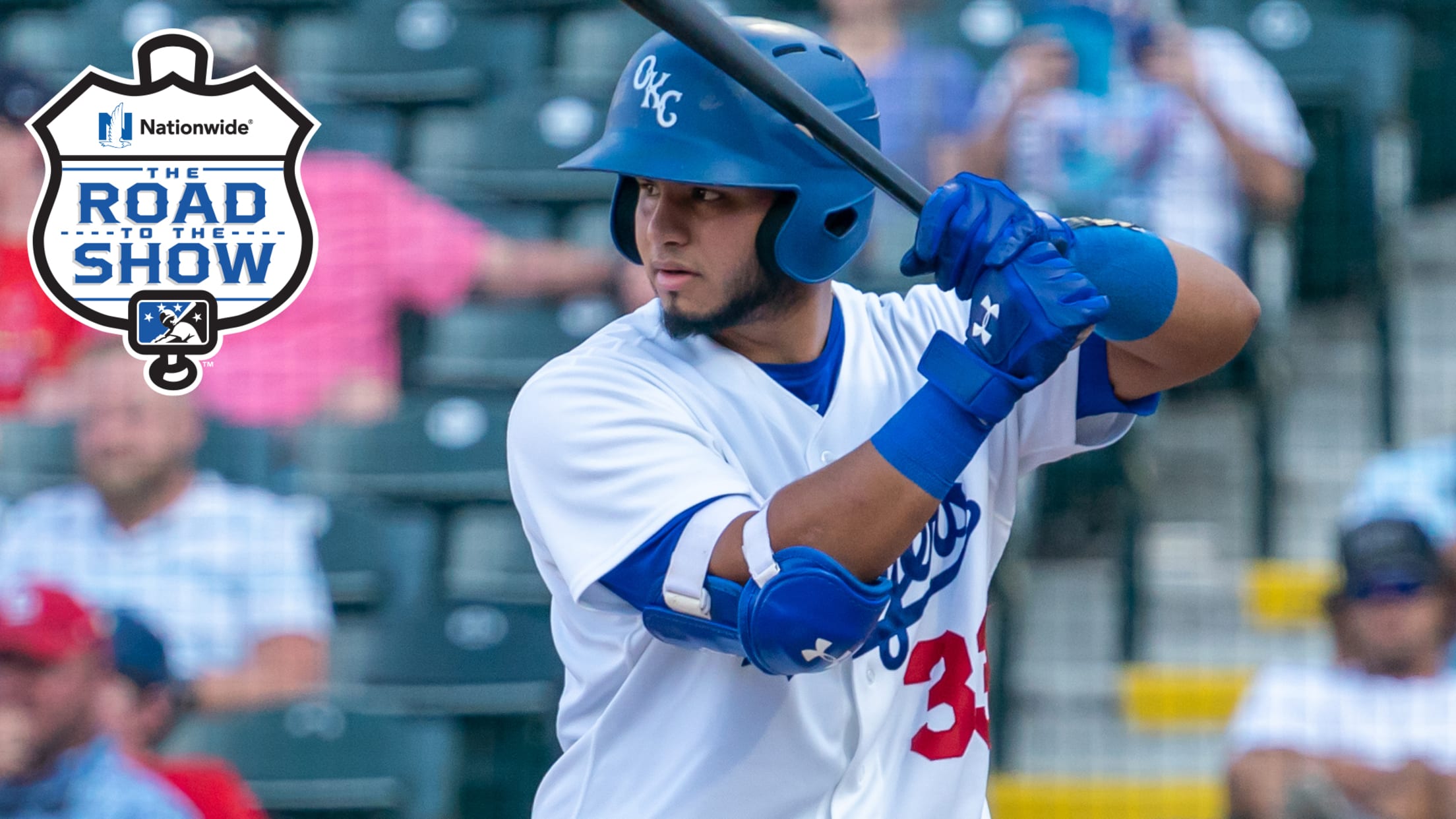 Each week, MiLB.com profiles an elite prospect by chronicling the steps he's taken to reach the brink of realizing his Major League dream. Here's a look at Los Angeles Dodgers catcher Keibert Ruiz. For more player journeys on The Road to The Show, click here. It took almost two years
2021 Prospect Projections: NL West rookies
How D-backs, Rox, Dodgers, Padres, Giants prospects stack up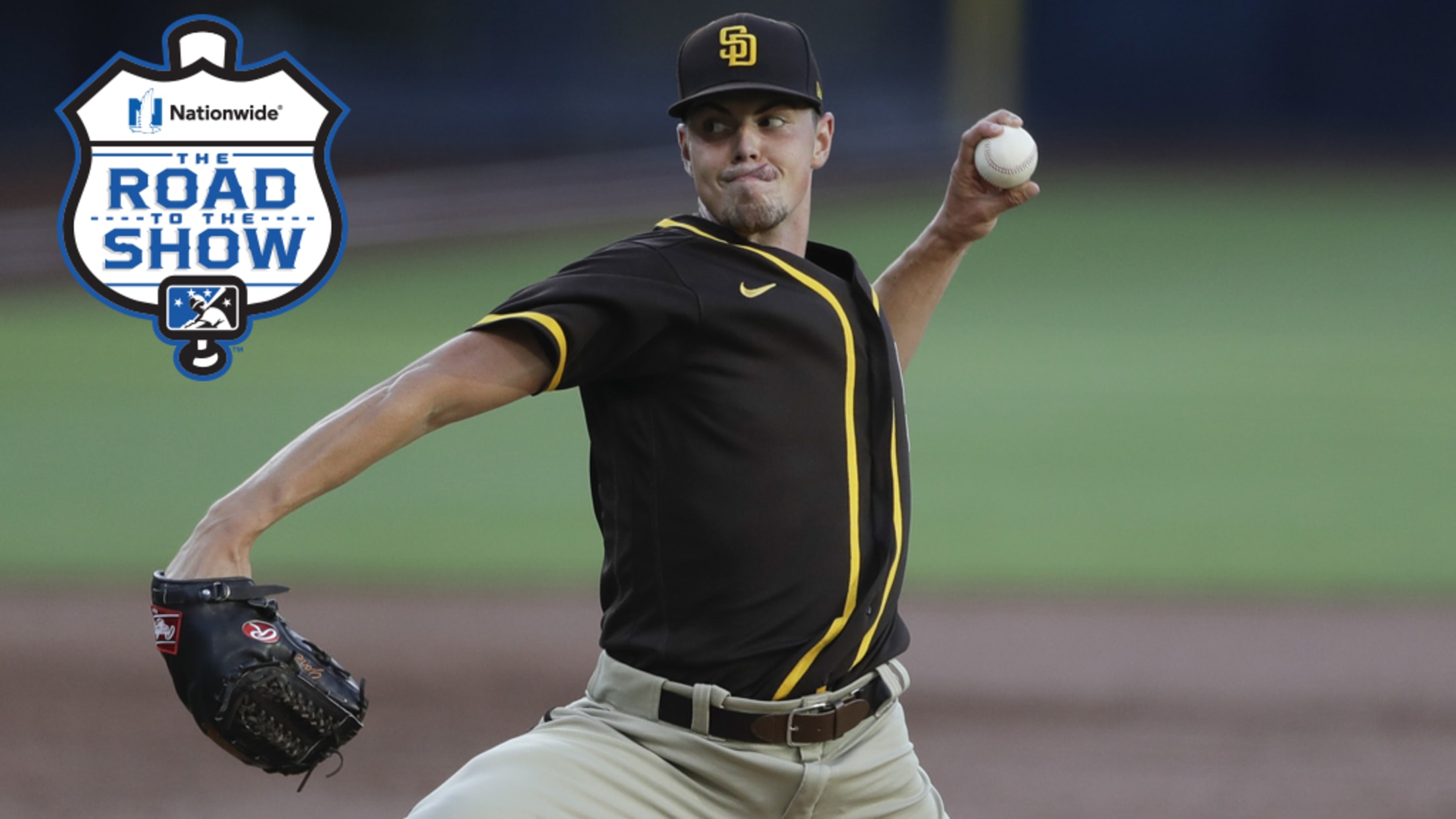 This is the sixth and final entry in a six-part Toolshed series that uses FanGraphs' Steamer 600 projections to look at how prospects would fare over a full Major League season in 2021. The system bases its forecast on 600 plate appearances for position players, 450 plate appearances for catchers,
Gray headlines Dodgers' spring invites
Top Los Angeles' pitching prospect leads non-roster players in camp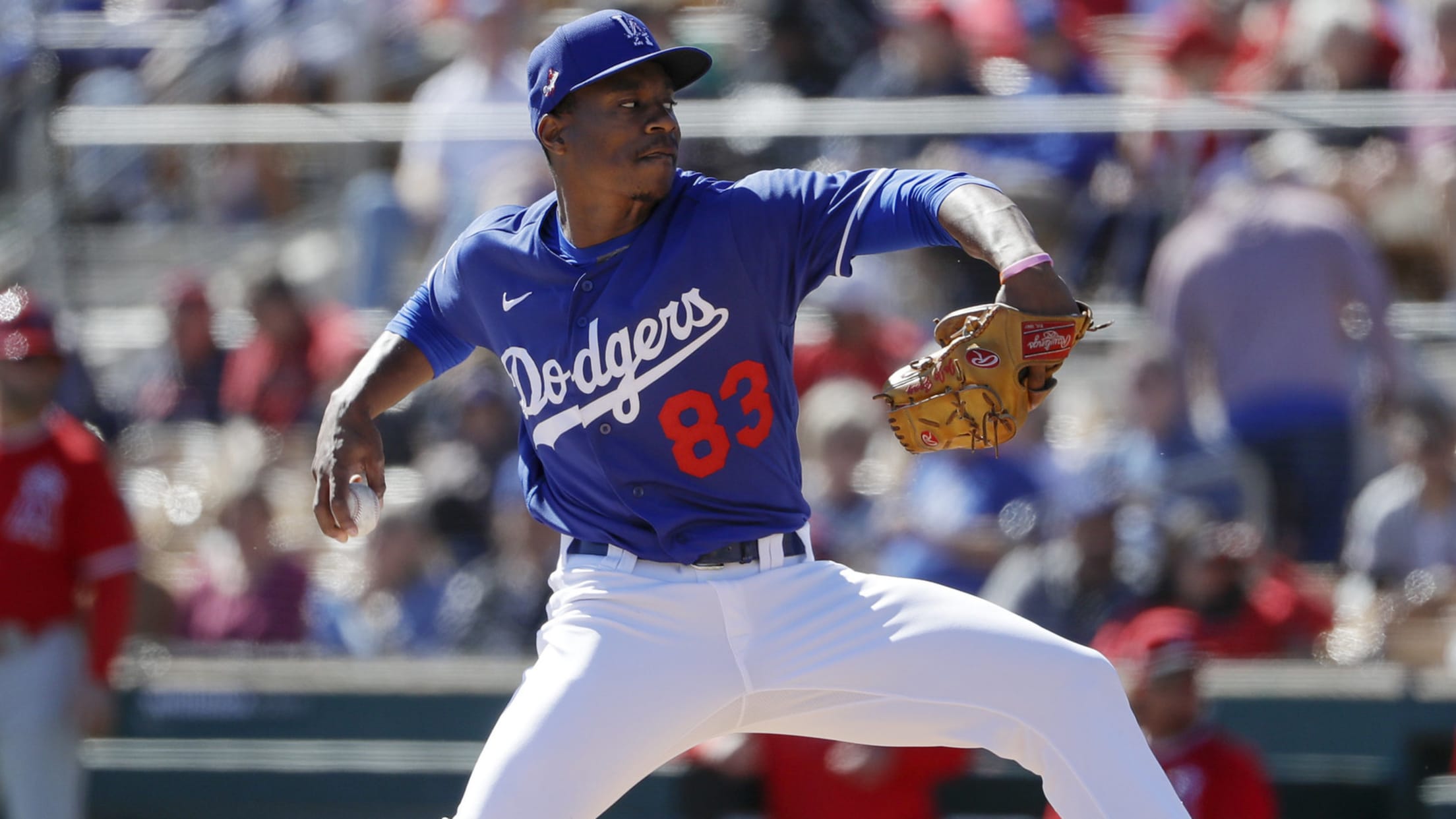 The top of the Dodgers' farm systems may not be as intimidating anymore, with players like Walker Buehler and Gavin Lux graduated, but Josiah Gray is knocking on the door. The club's No. 1 pitching prospect -- No. 58 overall, according to MLB.com -- will have the opportunity to show
Taking a walk through Lasorda's playing days
Legendary Dodgers skipper spent parts of three decades in Minors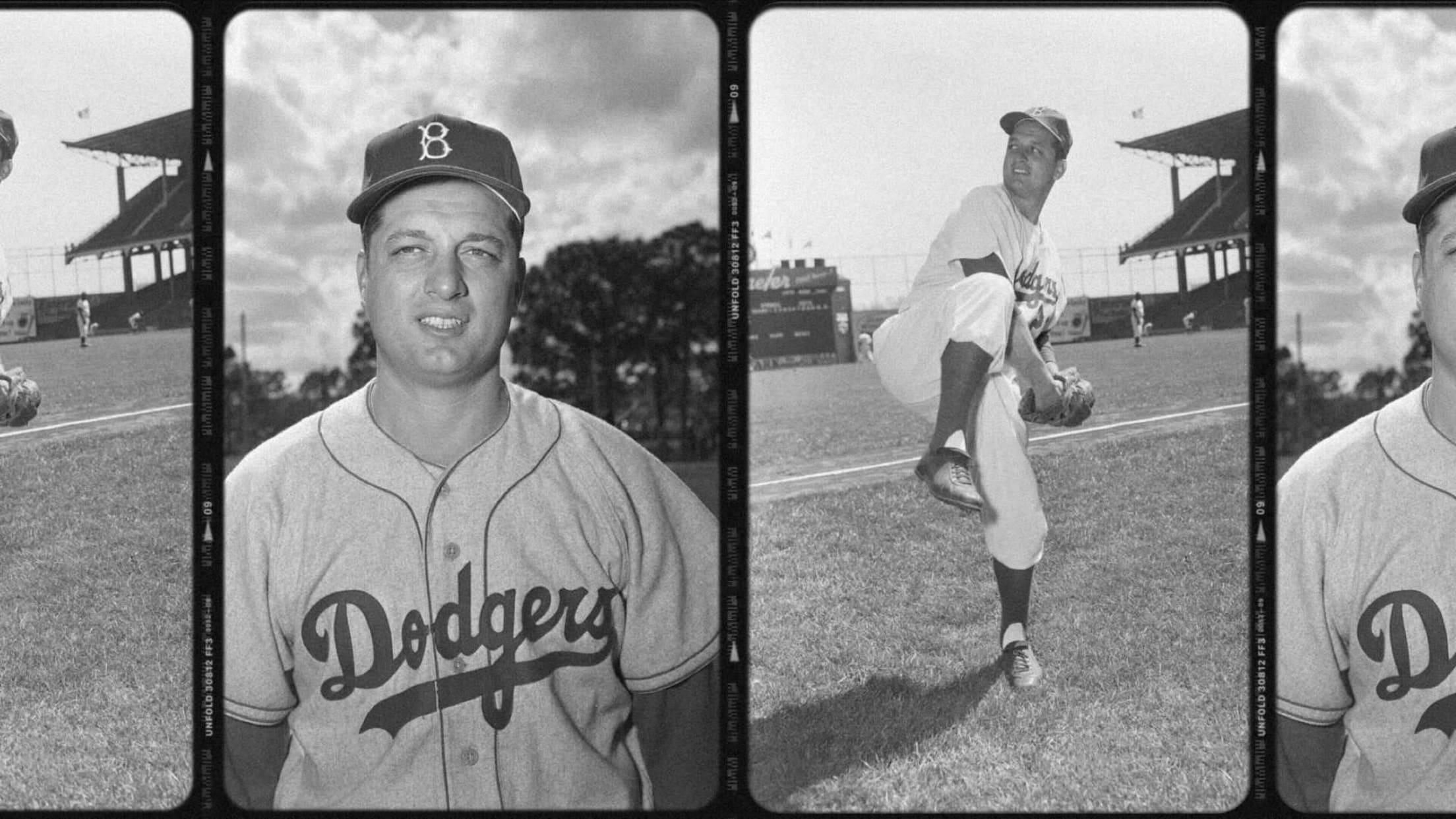 Tommy Lasorda enjoyed one of the longest careers in professional baseball history, one that spanned from 1945 to his death at age 93 on Jan. 7. Of course, he will be best remembered as the manager of the Los Angeles Dodgers, a post he held from 1976 through 1996. Lasorda's
State of the System: Los Angeles Dodgers
Champs aim to continue dominance with talented reinforcements
Starting in October and running through the end of the year, MiLB.com's State of the System series will evaluate the strengths and weaknesses of each Major League organization, highlighting prospects who've made the biggest strides in 2020 and offering a peek at 2021. Finally. After more than three decades of
The Road to The Show™: Josiah Gray
Former infielder has made stunning rise to top of Dodgers system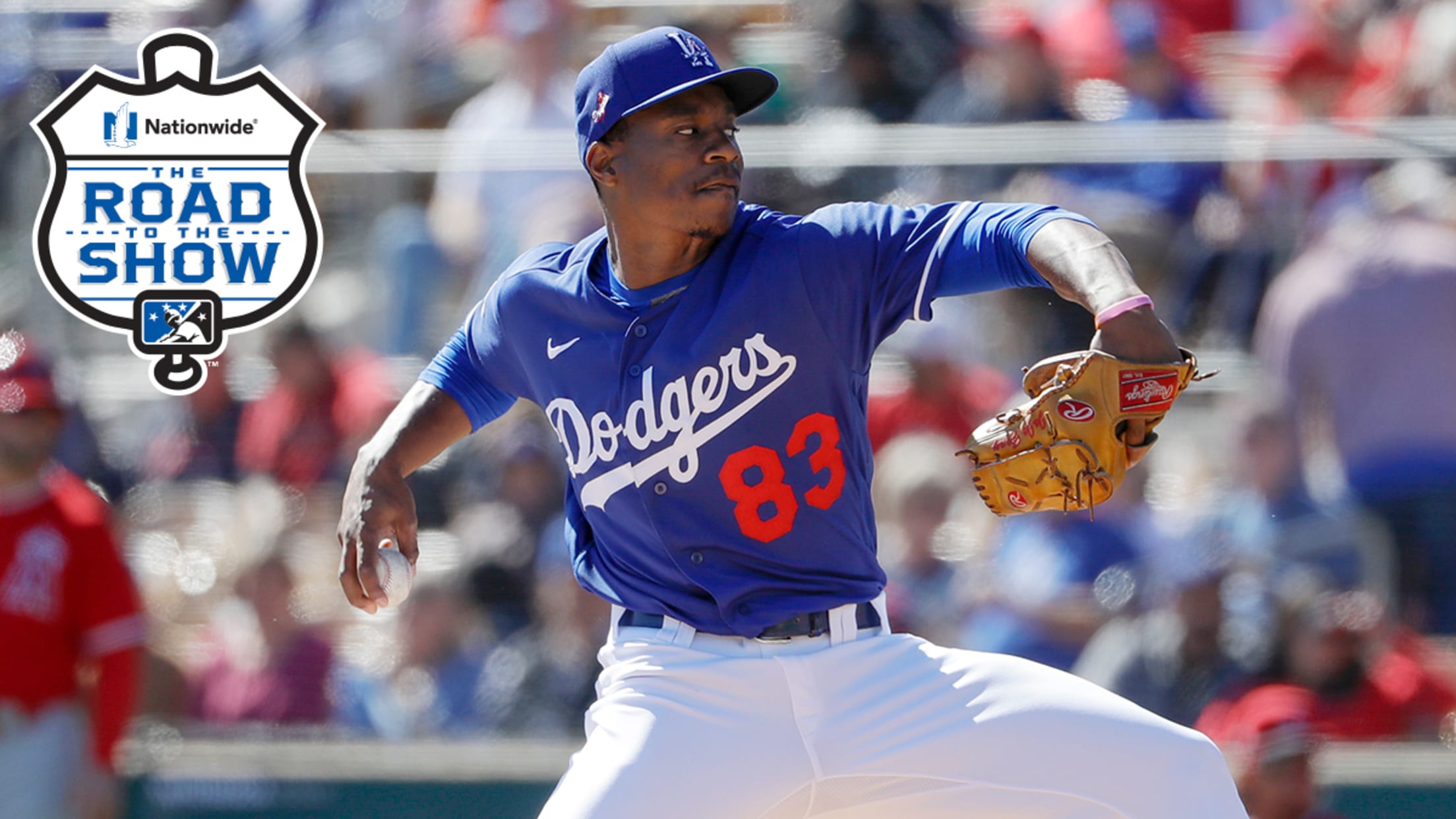 Each week, MiLB.com profiles an elite prospect by chronicling the steps he's taken to reach the brink of realizing his Major League dream. Here's a look at Los Angeles Dodgers right-hander Josiah Gray. For more player journeys on The Road to The Show, click here.
Toolshed: Before the Dodgers were champions
Recalling Minor League facts about the World Series winners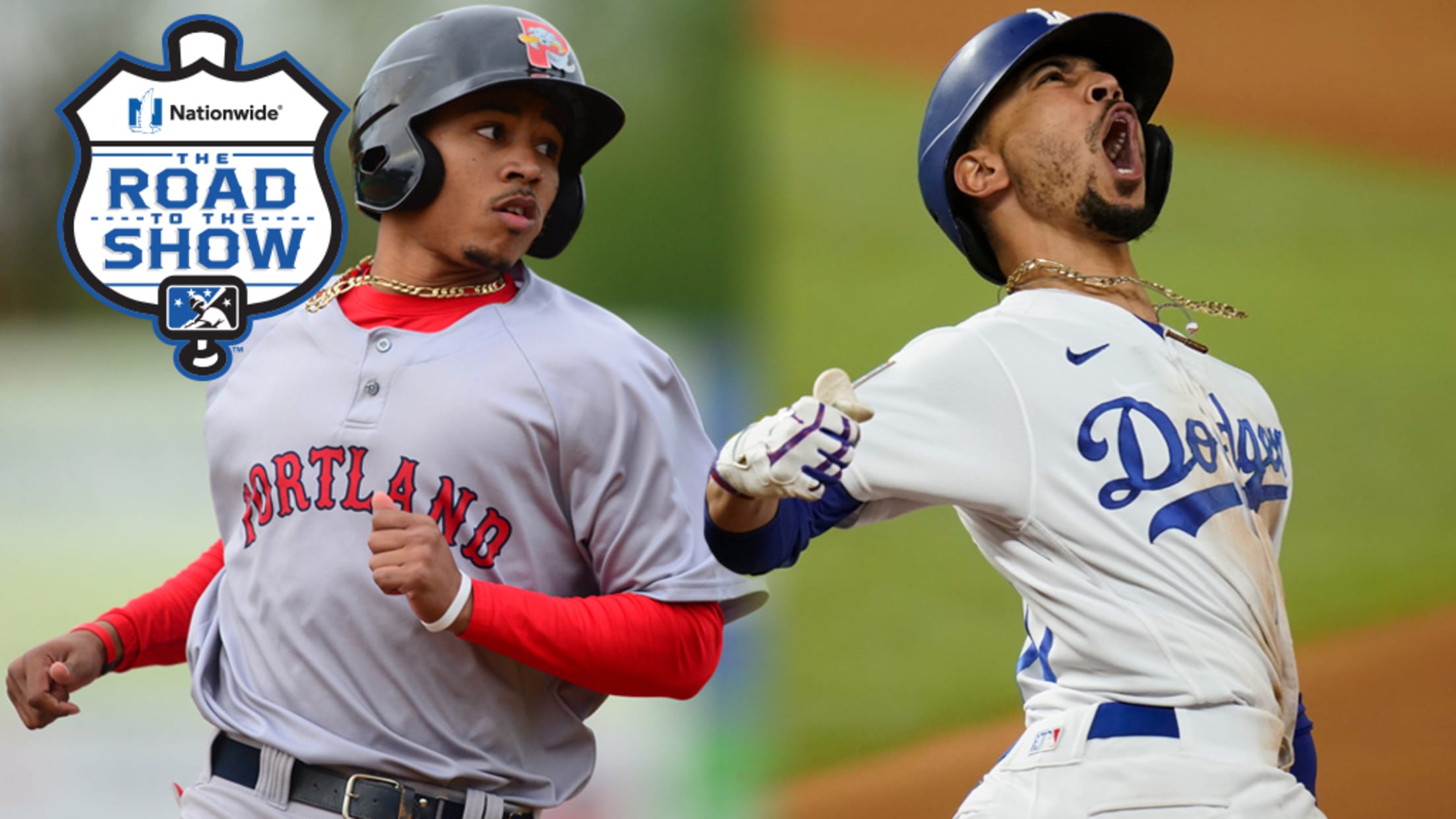 We knew them when. That's the beauty of the Minor Leagues. Whether you're a writer, fan, team employee or have followed the Minors in any way, you can take some joy in knowing about how World Series champions were made at the lower levels. The Dodgers defeated the Rays, 4-2,