Comás, on coming out: 'I wanted to be that voice'
Prospect hopes to inspire those in LBGTQ+ community to fight for their dreams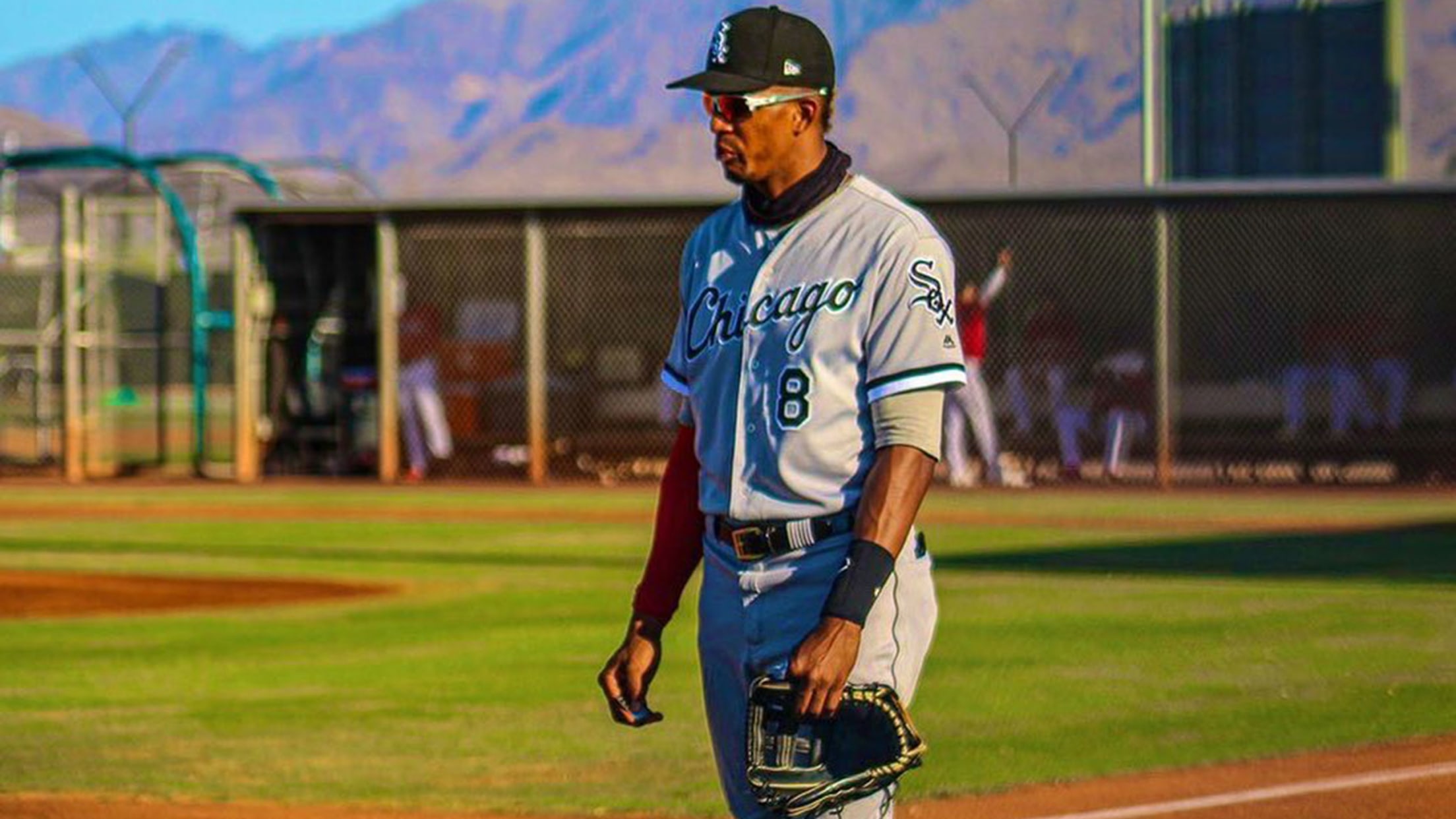 It has been a few weeks short of four months since Anderson Comás, a Minor League pitcher in the White Sox organization, announced on his personal Instagram account that he is gay. Aside from some upbeat Instagram stories along the way, Comás, 23, has not spoken of the decision. That
Hendriks 1, cancer 0: Hurler aces 1st rehab outing
All-Star closer returns to mound for Charlotte with perfect inning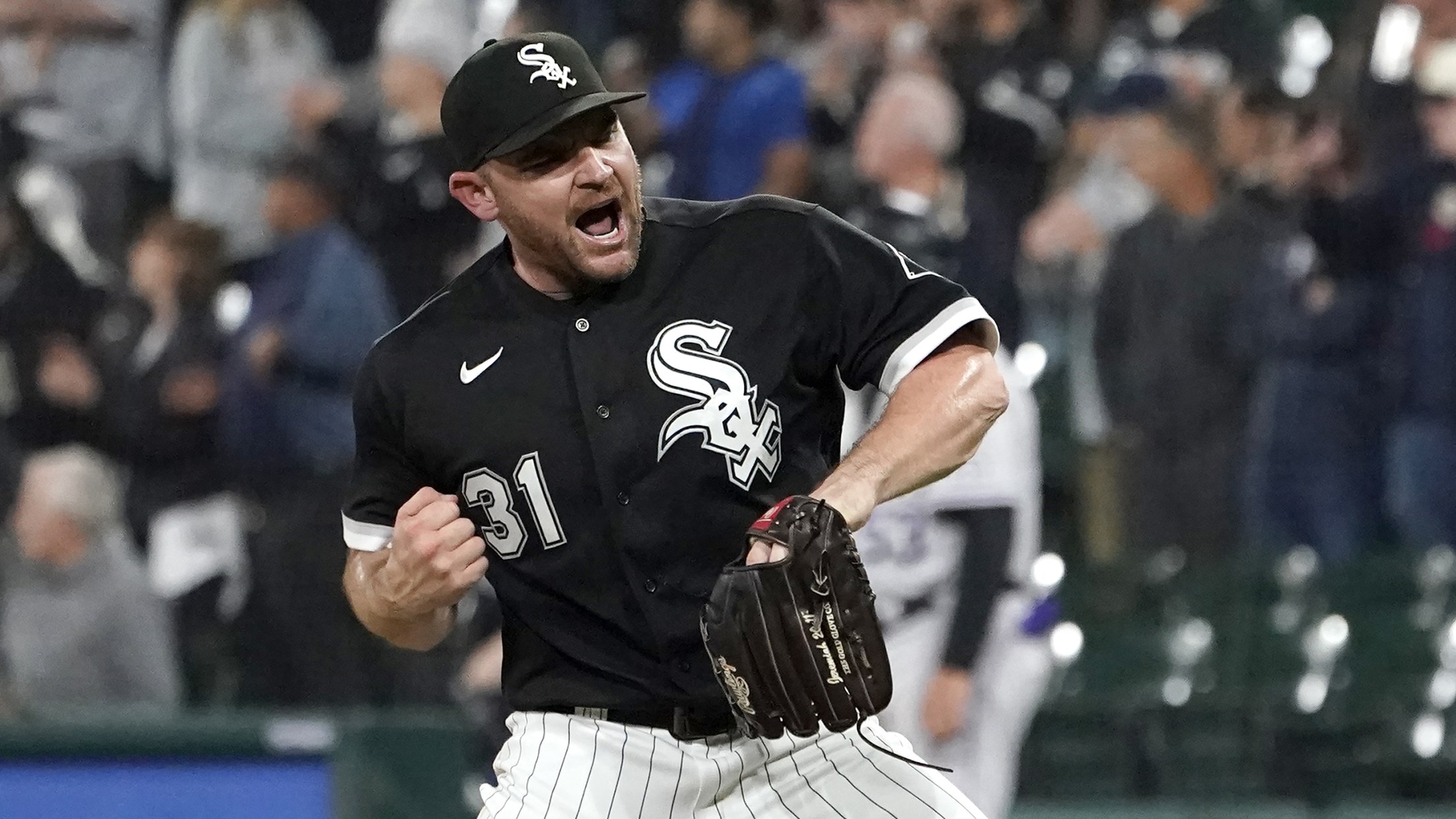 Liam Hendriks already defeated the most dangerous opponent he'll ever face. A Minor League rehab assignment? That's nothing but another day at the office ... even if it was anything but. Pitching in live game action for the first time in 214 days and two weeks removed from announcing he
It's kind of a pig deal: Kannapolis becomes the Q's
White Sox affiliate pays homage to the city and its barbecue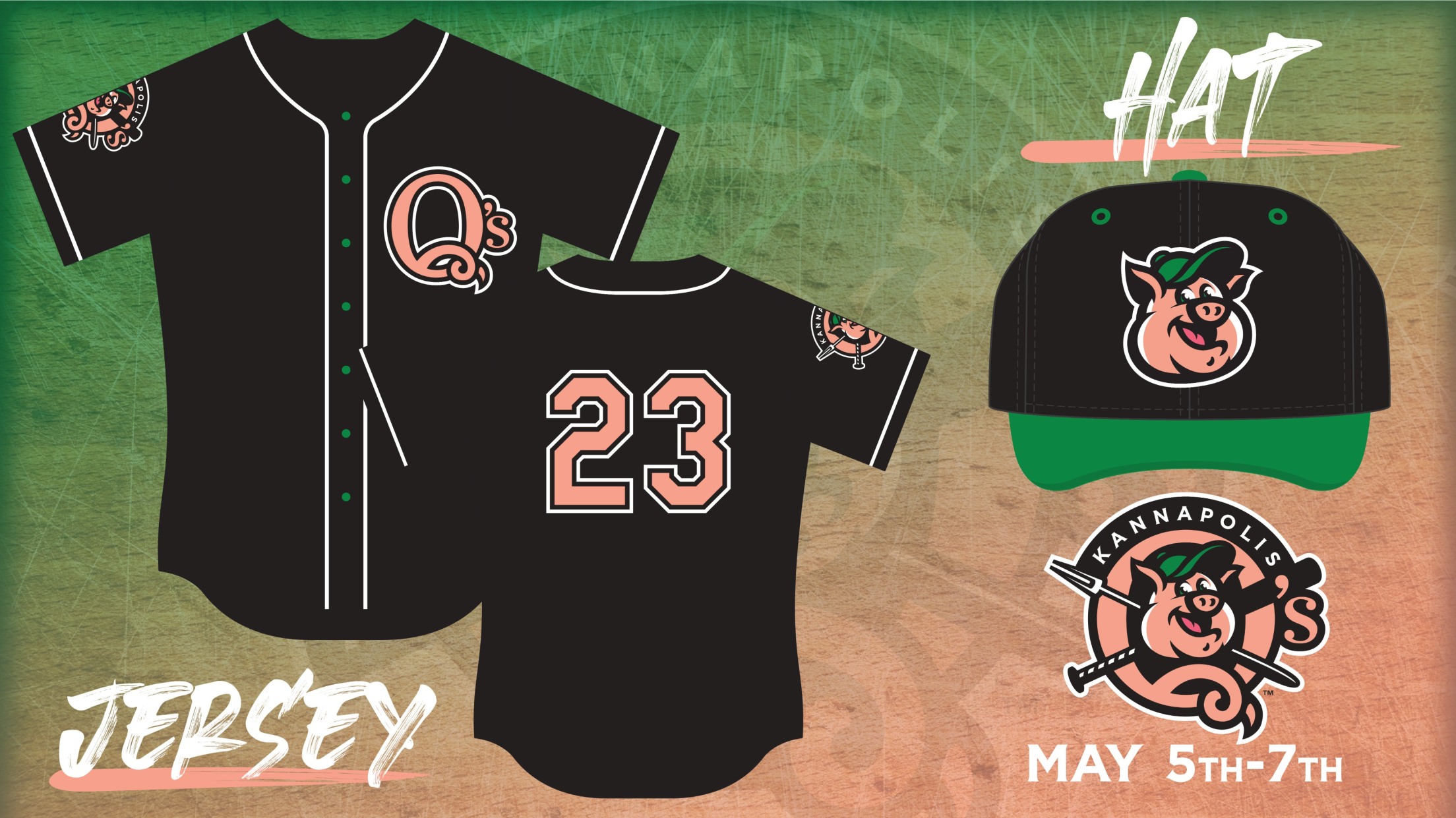 When Kannapolis rebranded at the end of 2019, the club was presented with a myriad of options for a new name. Cannon Ballers was always the top choice, but there was another name that caught the attention of personnel. The Q's. Just the letter, not short for anything, like the
Winston-Salem Dash to become the Hyphens
For one night, White Sox affiliate will be grammatically correct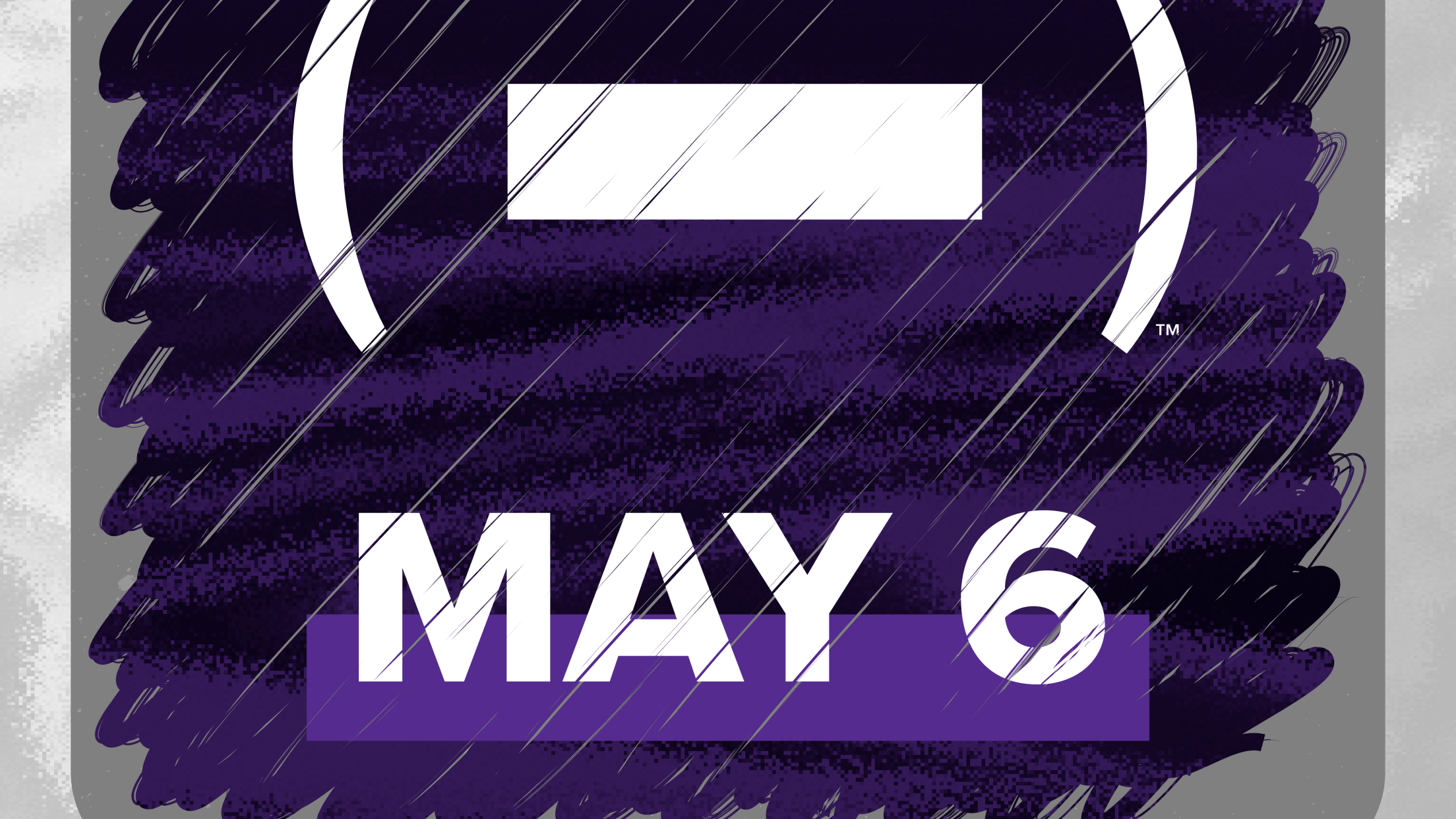 "Isn't it technically a hyphen?" High-A Winston-Salem staffers have heard this countless times since the team rebranded from the Warthogs to the Dash in 2009. And yes, the "dash" between Winston and Salem is, technically, a hyphen. But the "Hyphens" don't really make for a good baseball team name. At
The Road to The Show™: Oscar Colas
Globetrotting outfielder nearing a new home on the South Side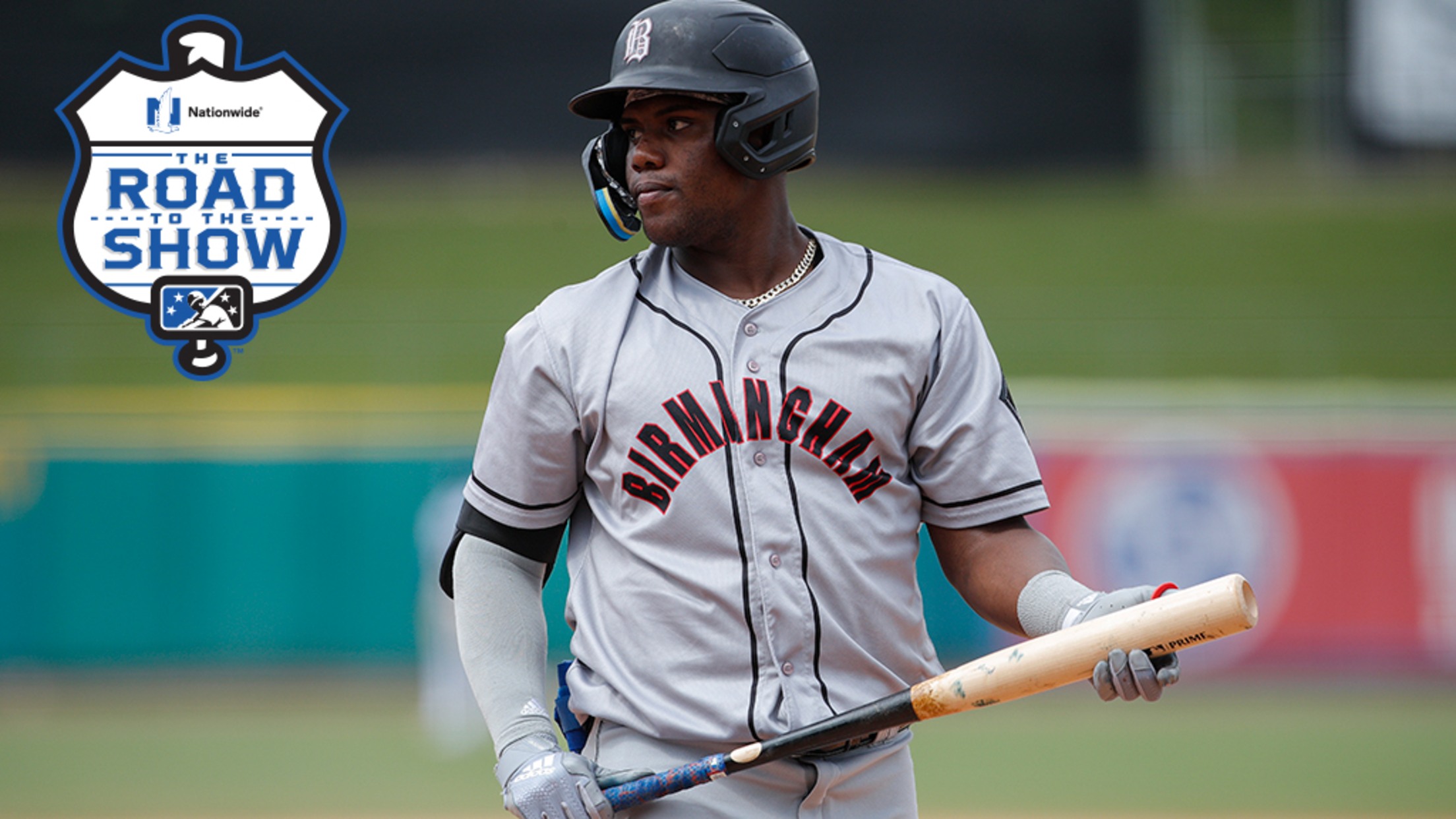 Each week, MiLB.com profiles an elite prospect by chronicling the steps he's taken toward achieving his Major League dream. Here's a look at second-ranked White Sox prospect Oscar Colas. For more stories about players on The Road to The Show, click here. There are few players in the Minor Leagues
Colas, Sosa charging toward the South Side
International success stories headline Chicago's All-Stars list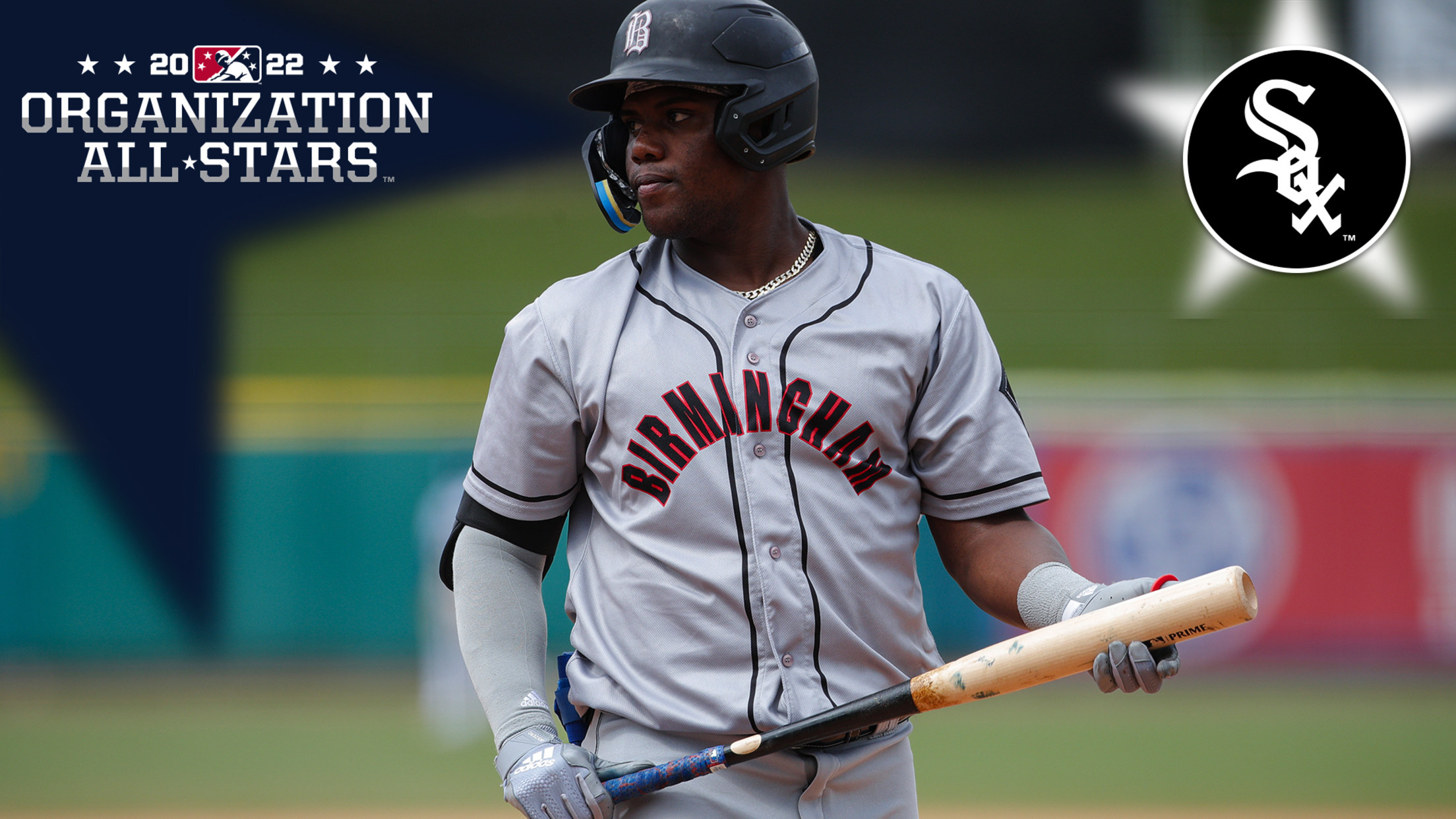 Each offseason, MiLB.com goes position by position across each organization and honors the players -- regardless of age or prospect status -- who had the best seasons in each farm system. Next up in our 2022 Organization All-Stars series are the Chicago White Sox.
Knights' Colas mashes first two Triple-A dingers
Second-ranked White Sox prospect drives in three runs in slugfest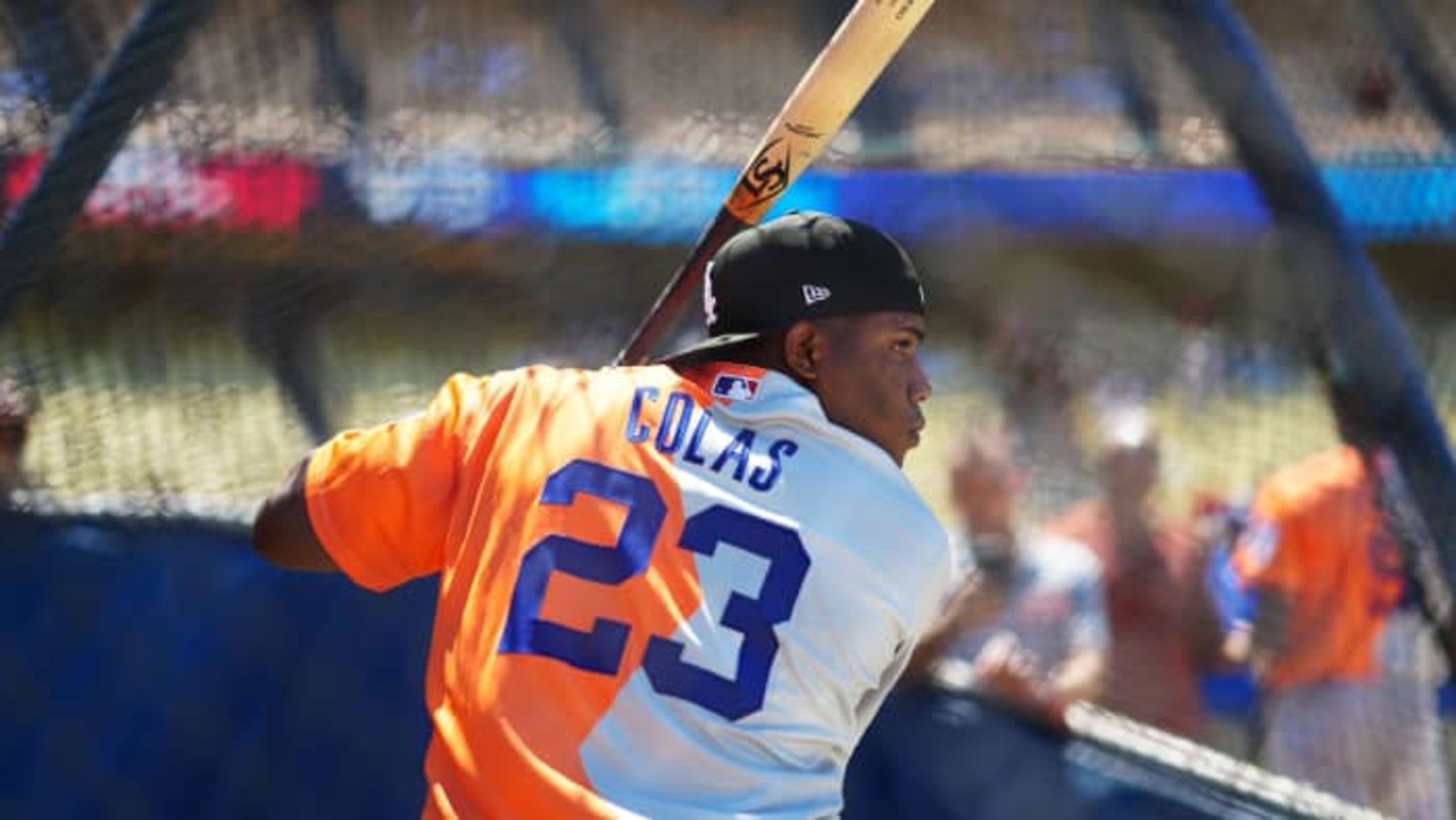 Oscar Colas just put the Minors' highest level on notice. The second-ranked White Sox prospect, who quickly earned a reputation throughout his rookie campaign for displaying brute raw power, hammered a pair of jaw-droppers for his first two long balls at the Triple-A level -- as part of a three-hit
Dash's Osik hits for cycle in front of family
White Sox prospect's first four-hit game comes in milestone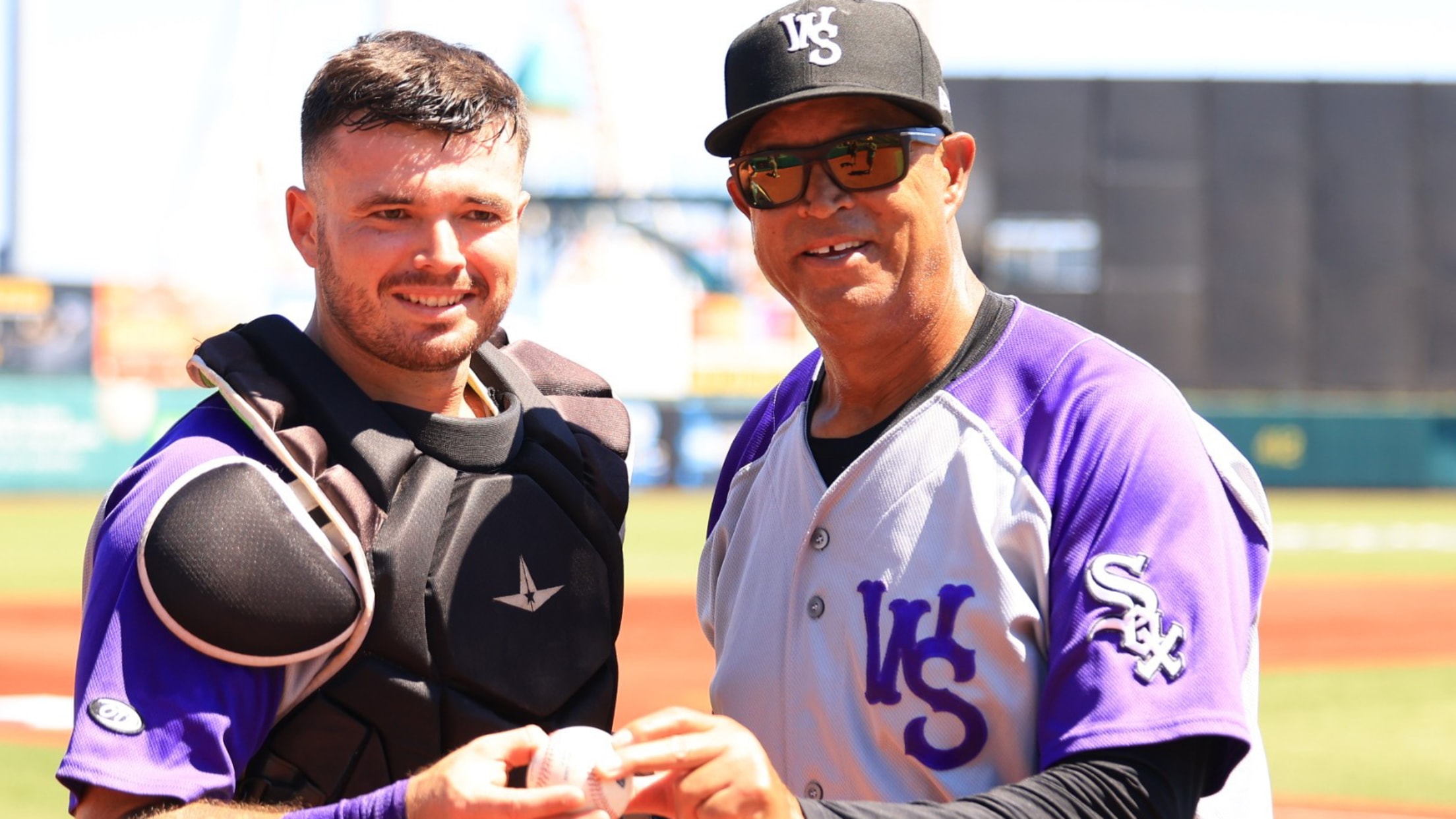 Although he grew up 78 miles away, Tyler Osik had never been to Coney Island before Tuesday. But after combining for seven knocks in his first two games -- including hitting for the cycle in the second contest -- at High-A Brooklyn's famed home -- the White Sox prospect was
Getting the call: Barons' Curt Bloom
Birmingham broadcaster to make White Sox debut in 31st season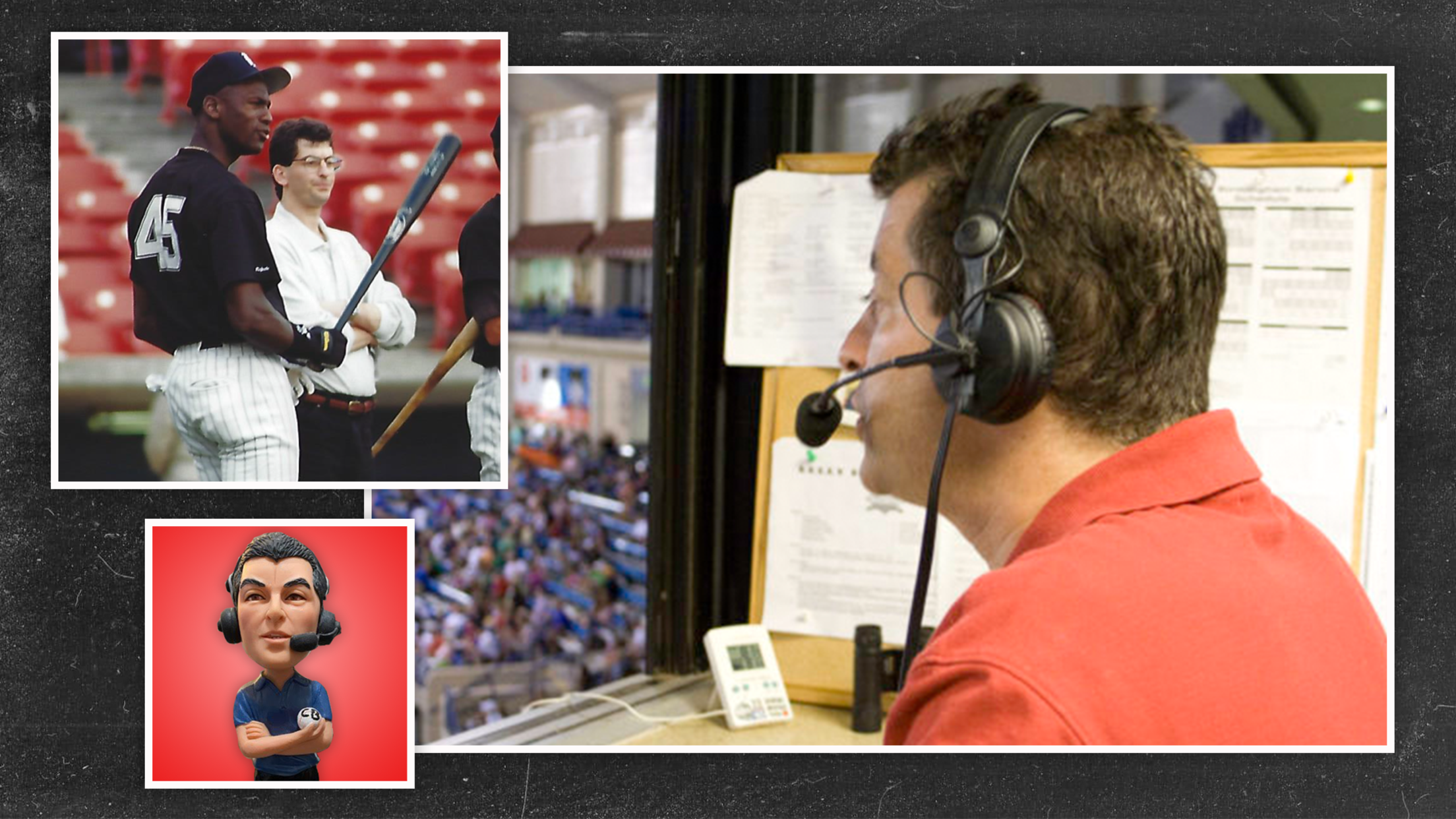 In the Minors, it's not just the players and coaches who are grinding toward a big league opportunity. This series tells the story of Minor League broadcasters getting their own Major League experience this season. First up, Double-A Birmingham broadcaster Curt Bloom. Advice that originated from Bear Bryant is usually
Prospect Q&A: White Sox outfielder Rutherford
2016 first-rounder talks about his continuing offensive education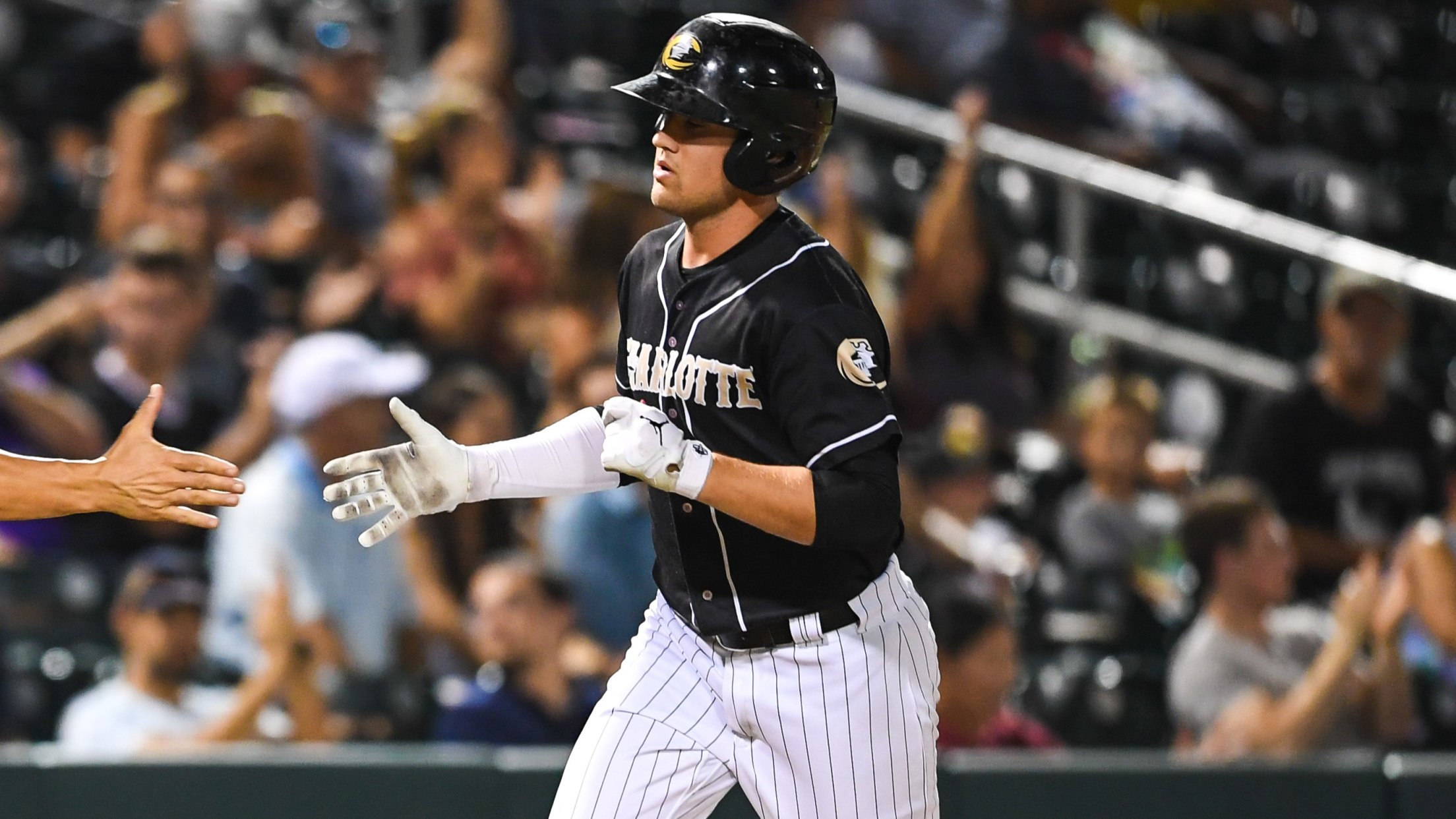 There was a time when Blake Rutherford was one of the most interesting prospects in baseball. Rutherford, 25, was selected by the Yankees with the No. 18 overall pick in the 2016 Draft out of Chaminade Prep High School in West Hills, California. He was dealt to the White Sox
Knights Drop Tuesday's Opener to 'Shrimp 9-3
OF Micker Adolfo Launched His Sixth Homer of the Season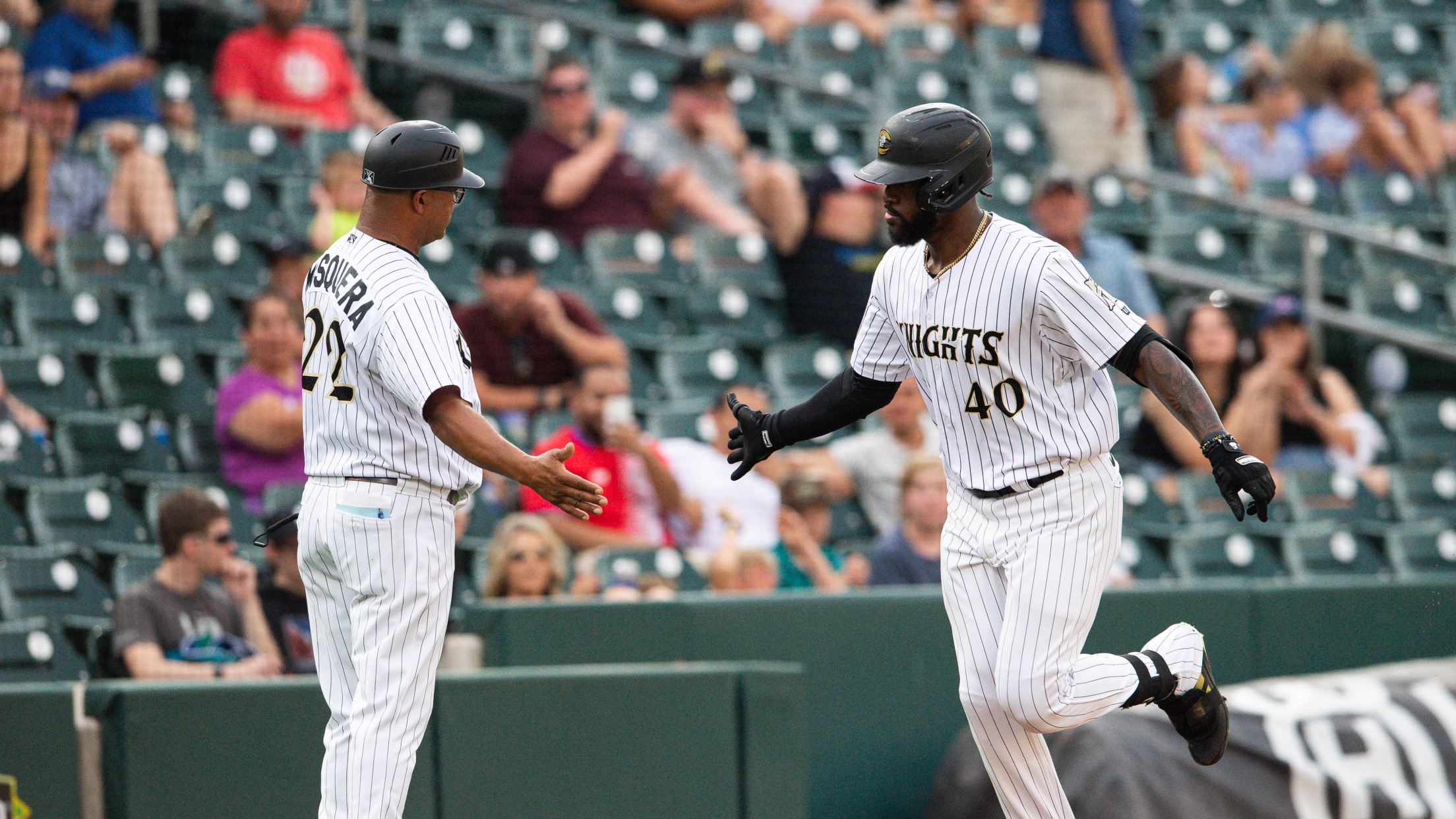 (UPTOWN CHARLOTTE, NC) -- Right fielder Micker Adolfo launched his sixth home run of the season, but the Charlotte Knights dropped the opening game of a six-game series against the Jacksonville Jumbo Shrimp by a score of 9-3 on Tuesday night at Truist Field.
Big 8th inning dooms Dash in loss to Hickory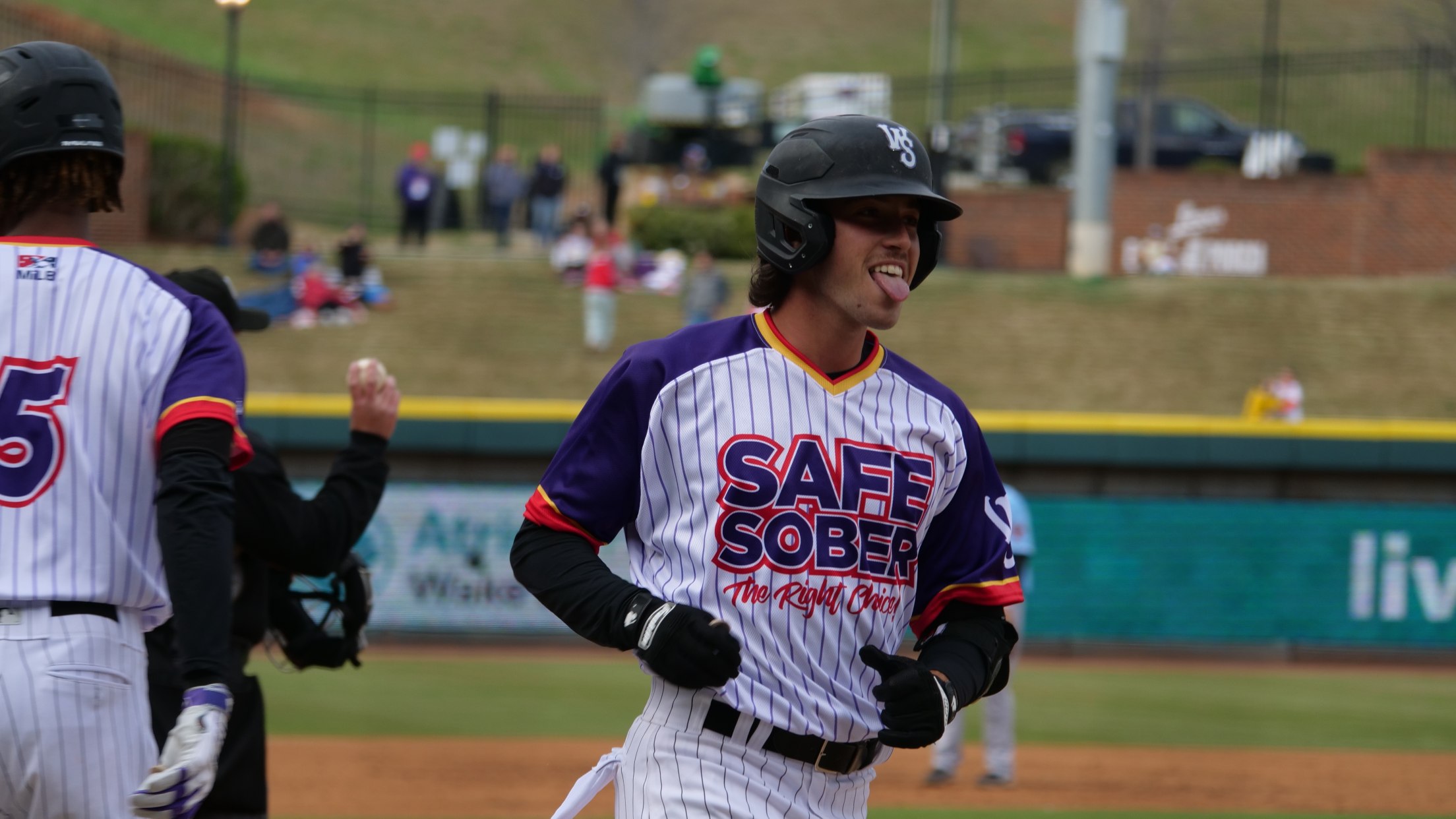 The Hickory Crawdads came from behind in the second game of the season to beat the Winston-Salem Dash 8-4. Hickory opened up the scoring in the top of the first inning, against Dash starter Matt Thompson. Christian Inoa fell behind 0-2 against Thompson but singled softly into left field, plating
Scouting report: White Sox infielder Montgomery
Athletic shortstop can help restore Chicago system's prominence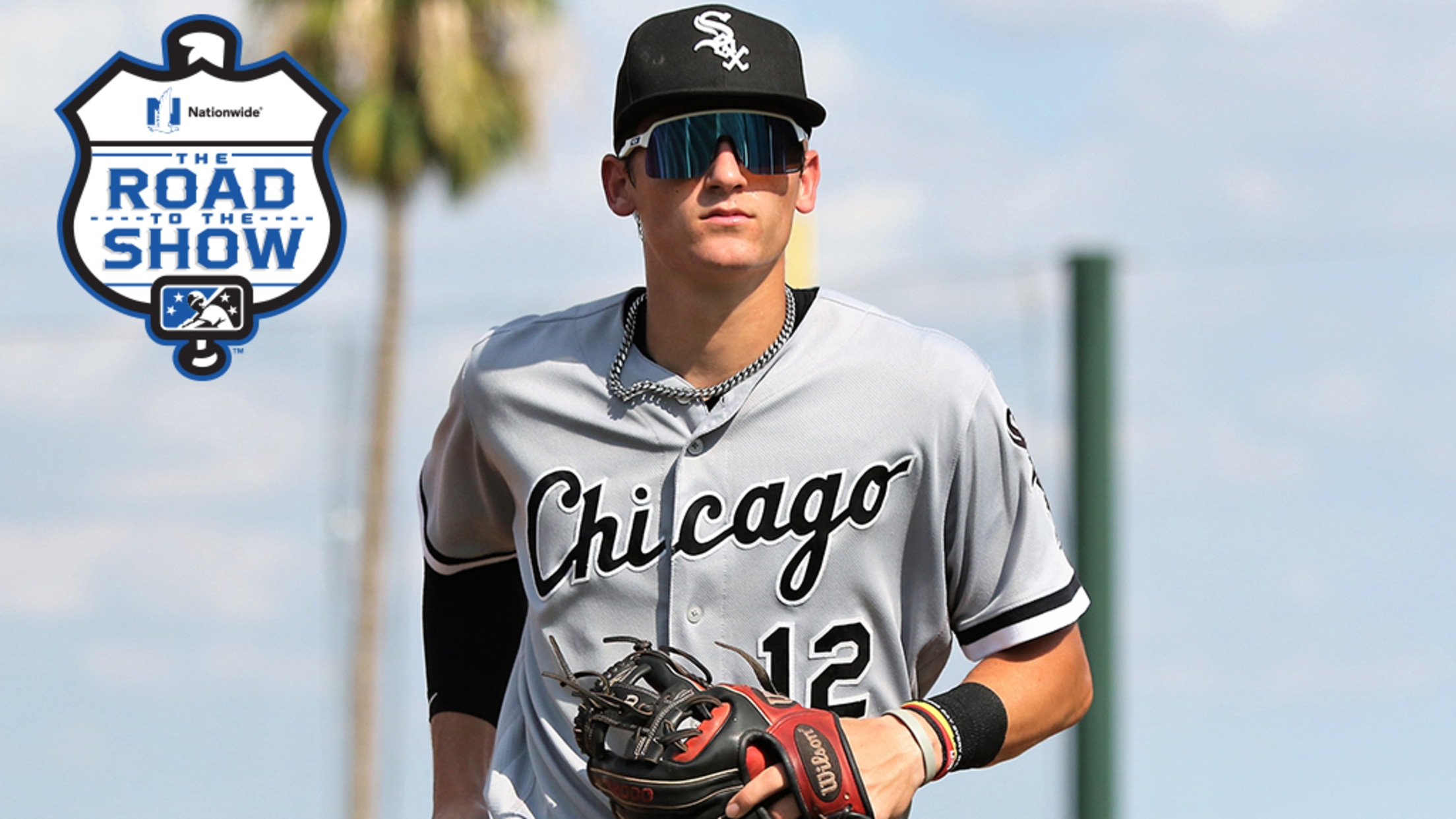 MiLB.com's Scouting Report series spotlights players who are just starting their professional careers, focusing on what the experts are projecting for these young phenoms. Here's a look at top-ranked White Sox prospect Colson Montgomery. The White Sox farm system fell from prominence for all the right reasons, and now it
Fisher, Sanchez highlight White Sox rookies
Strong bats with versatile gloves get first tastes of The Show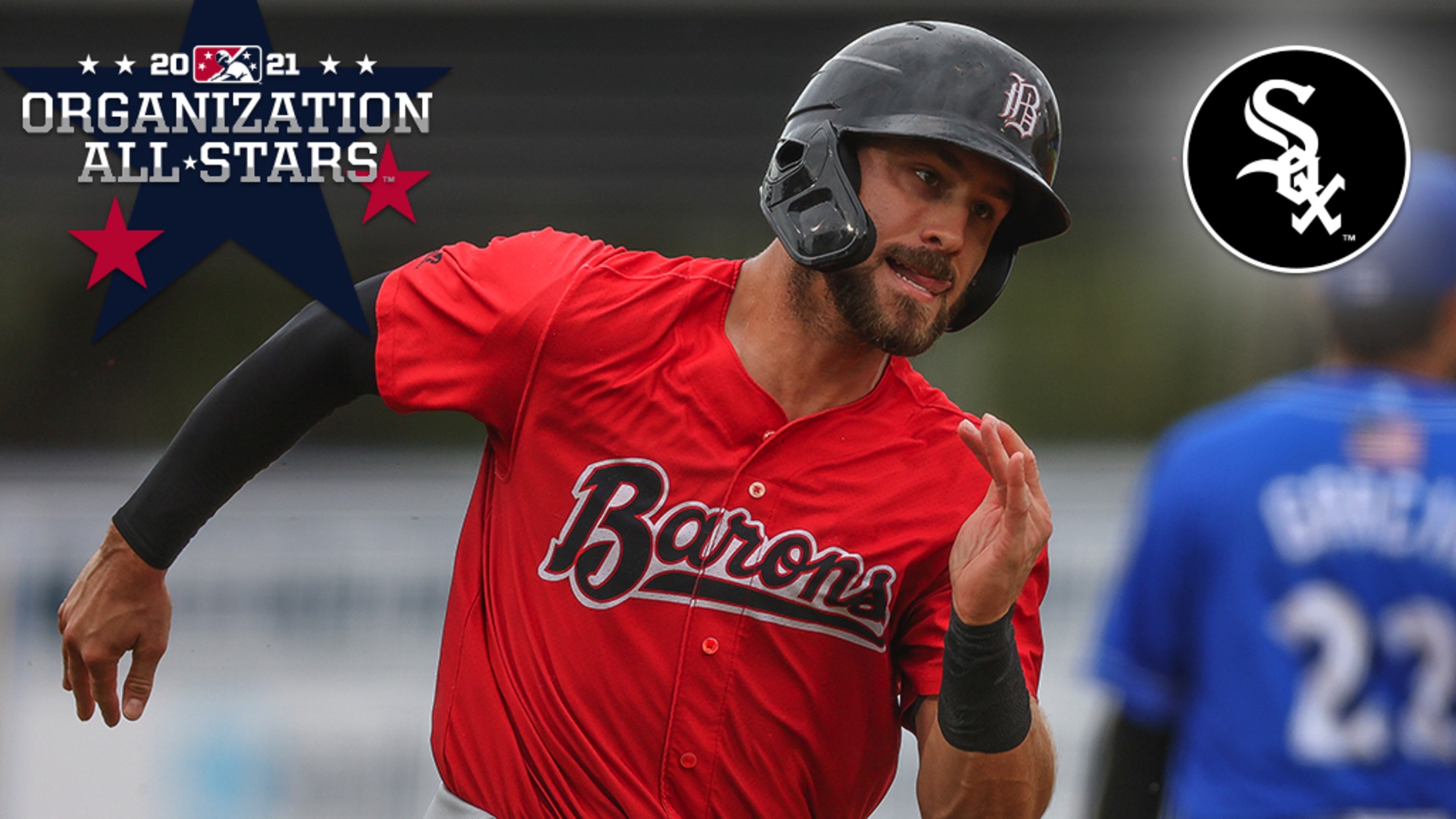 Each offseason, MiLB.com goes position by position across each system and honors the players -- regardless of age or prospect status -- who had the best seasons in their organization. Click here to locate your favorite club. Things are heating up on the South Side. For the first time in
Destino leaves yard three times for Dash
White Sox prospect drives in four runs for second straight game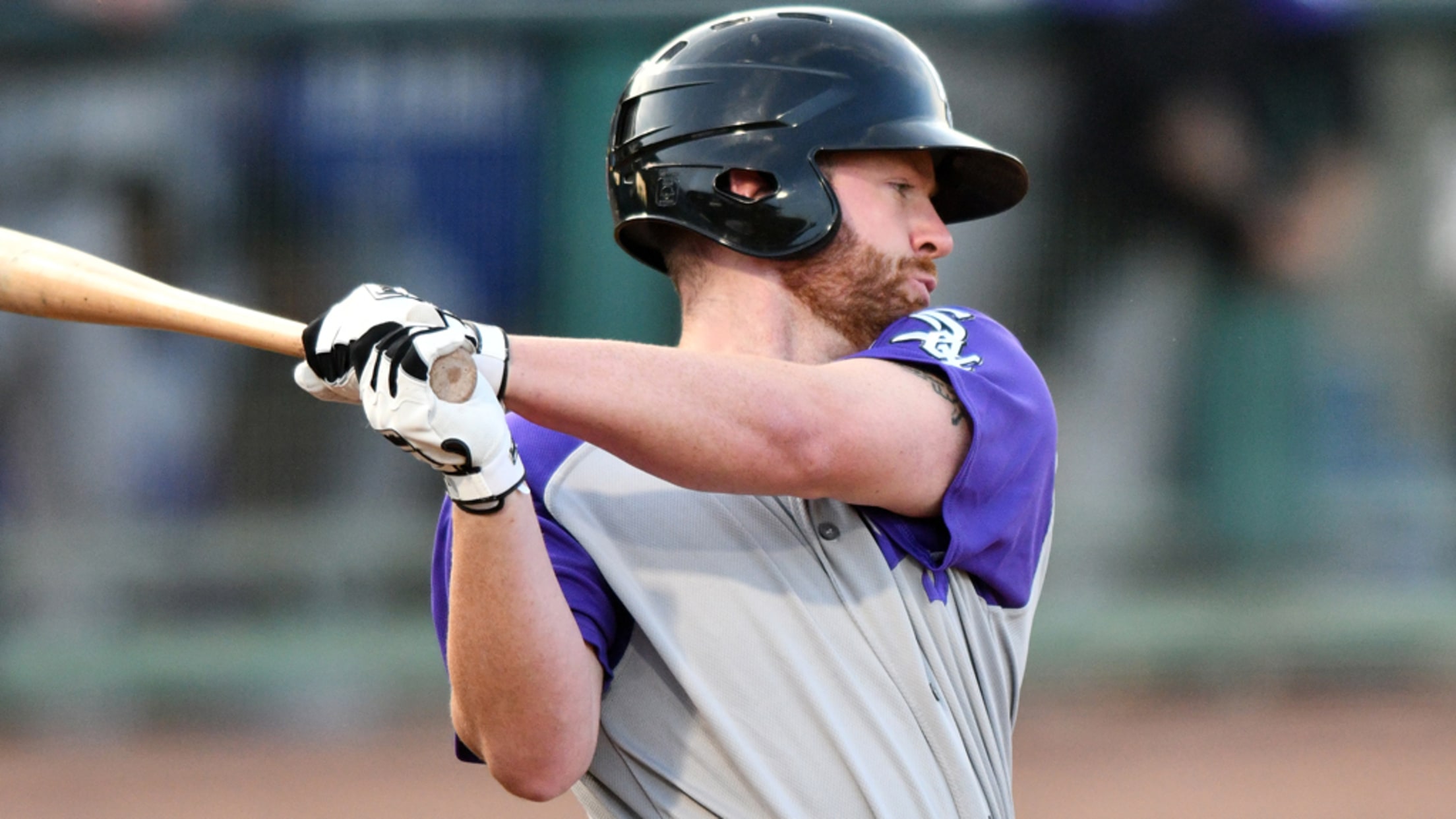 Alex Destino had seven home runs through the season's first two months. After a monster night on Thursday, he's got more than that in July alone. The White Sox outfield prospect posted the first three-homer game of his career as part of a 4-for-5 night with four RBIs as High-A
The Show Before the Show: Episode 306
Kannapolis GM Millward discusses opening new ballpark at last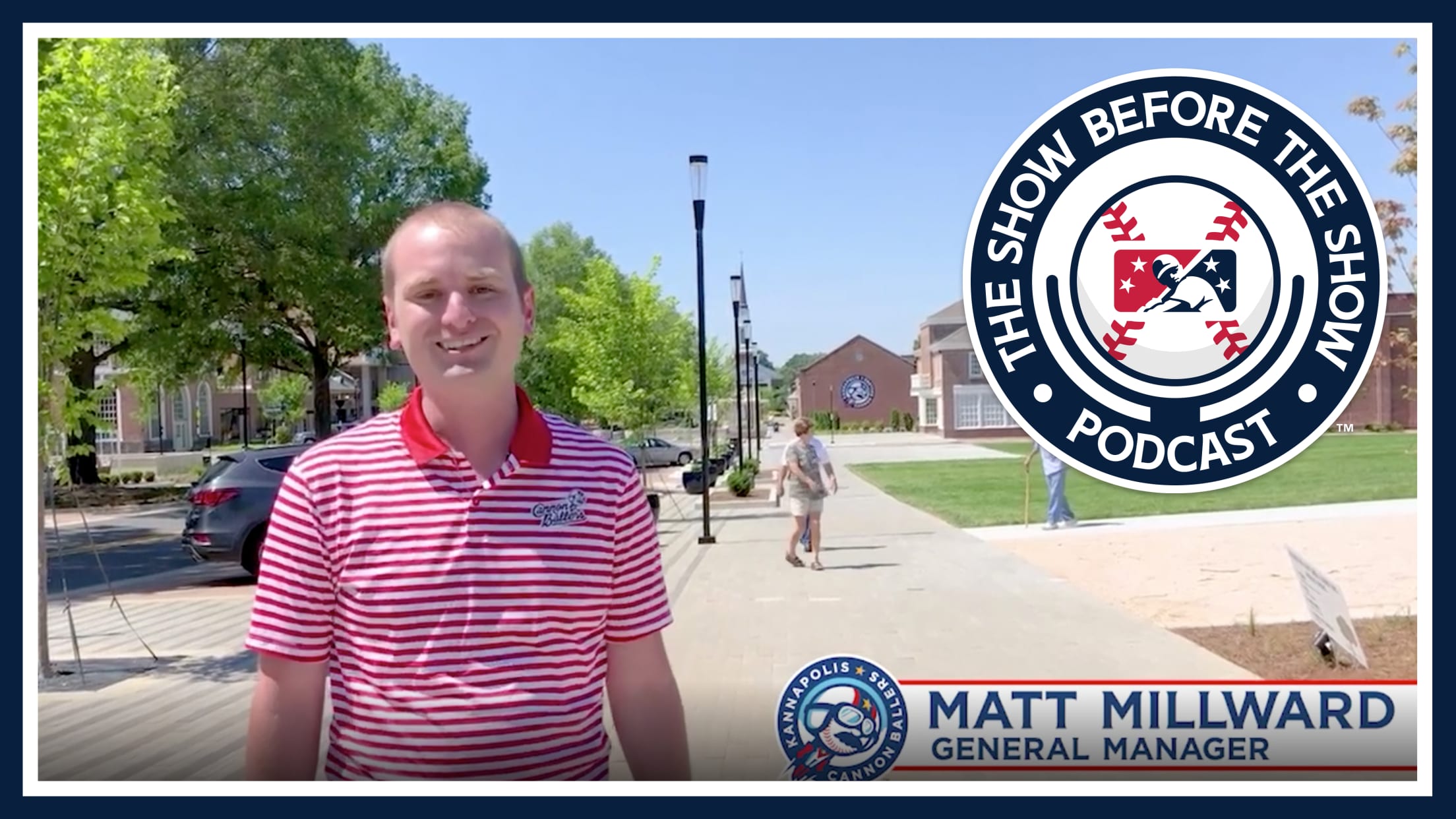 Check out the latest episode of The Show Before the Show, MiLB.com's official podcast. A segment rundown is listed below, in case you want to skip to a particular section. Like the podcast? Subscribe, rate and review "Minor League Baseball podcast" on iTunes. The podcast is also available via Spotify,
The Road to The Show™: Michael Kopech
Fireballer ready to complete comeback in South Side bullpen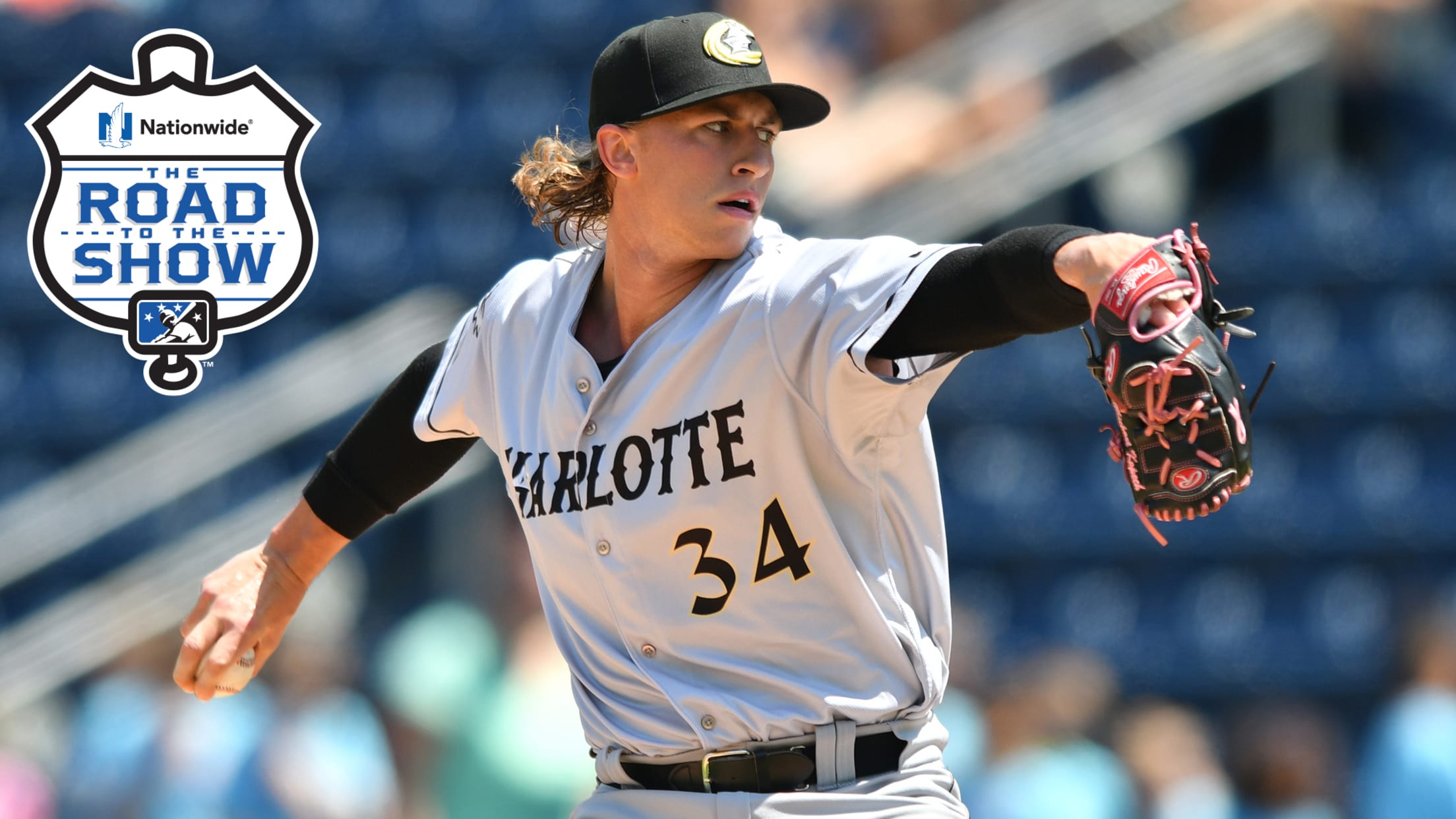 Each week, MiLB.com profiles an elite prospect by chronicling the steps he's taken to reach the brink of realizing his Major League dream. Here's a look at Chicago White Sox right-hander Michael Kopech. For more player journeys on The Road to The Show, click here. Among the highly ranked and
Toolshed: Spring Training camps to watch
Ten groups worth following as top prospects showcase talents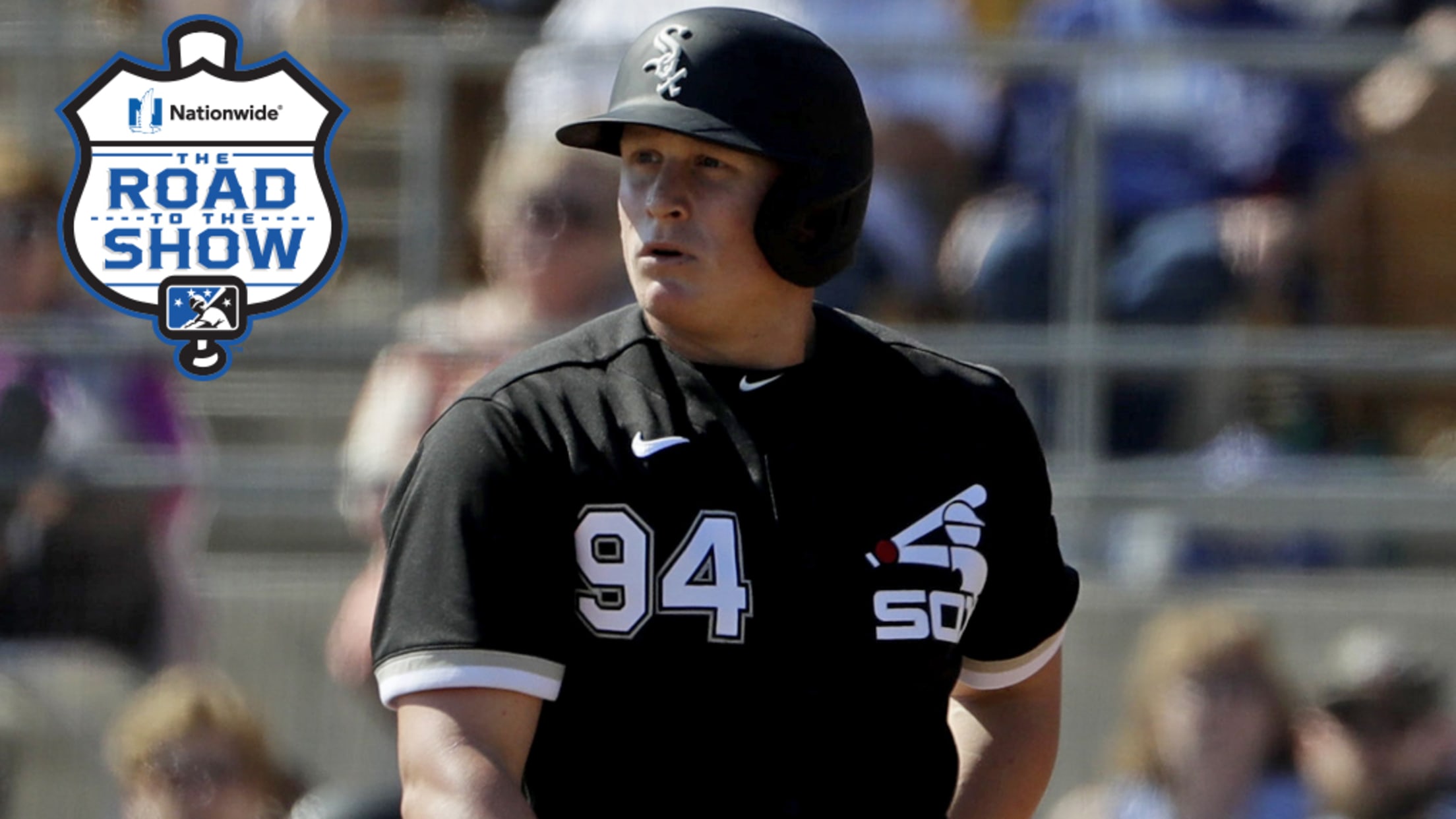 Pitchers and catchers have been in Arizona and Florida a while. Position players have officially joined them in earnest. Look around you. It's decidedly spring. To celebrate the official opening of Spring Training and return of full-squad workouts, Toolshed presents 10 camps across the Cactus and Grapefruit Leagues that prospect
Roundup: White Sox invite Vaughn to camp
Cardinals, Angels also bringing Top-100 talents to Spring Training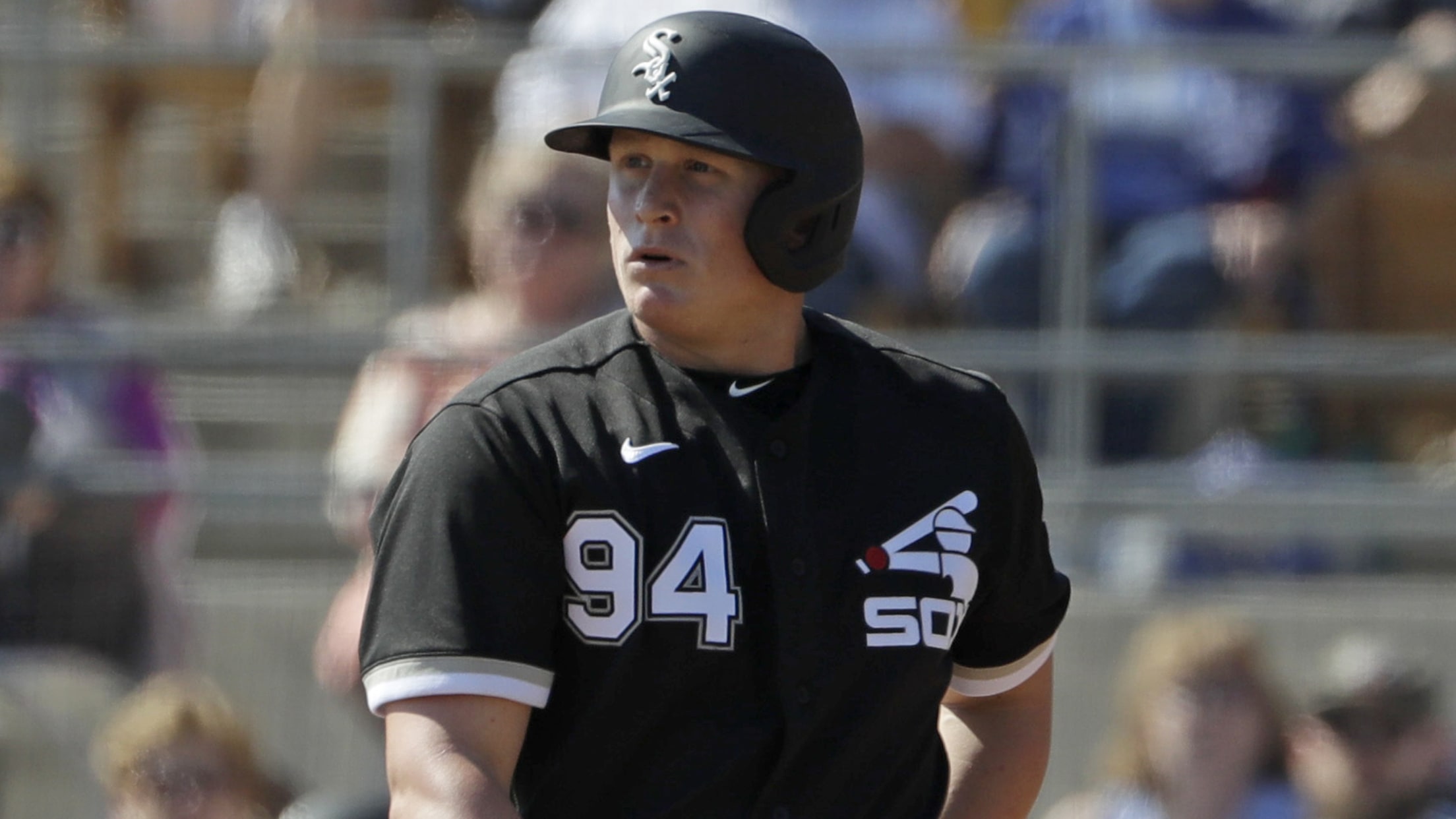 The White Sox addressed their rotation, bullpen and outfield situation by adding Lance Lynn, Liam Hendriks and Adam Eaton this offseason. Their biggest opening might be at the designated hitter spot. They'll get a closer look at one talented internal option very soon. No. 14 overall prospect Andrew Vaughn is
2021 Prospect Projections: AL Central rookies
White Sox prepared to pounce again with a little prospect help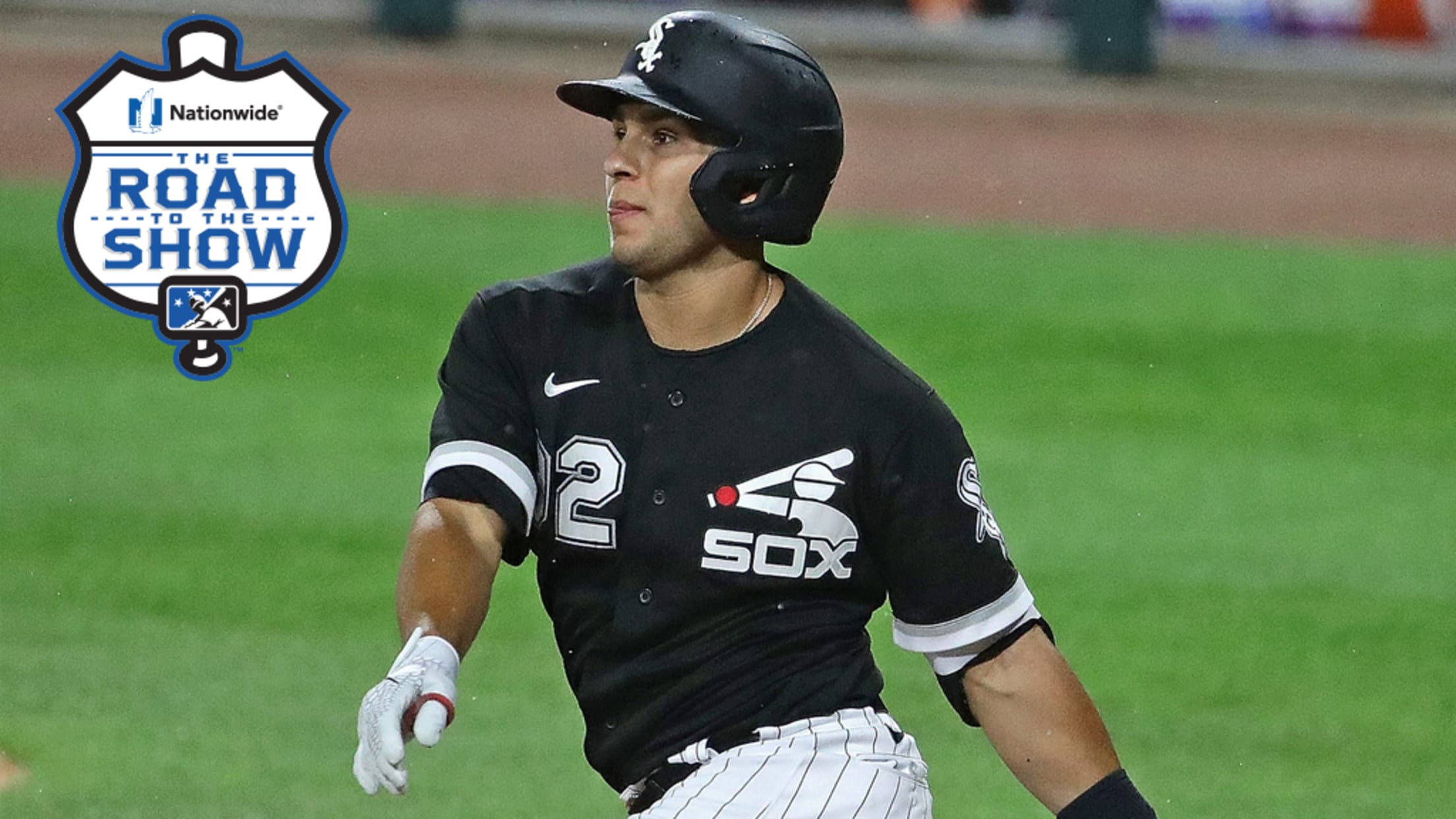 This is the third in a six-part Toolshed series that uses FanGraphs' Steamer 600 projections to look at how prospects would fare over a full Major League season in 2021. The system bases its forecast on 600 plate appearances for position players, 450 plate appearances for catchers, 200 innings for
Drive-thru and Dash: Santa visits Winston-Salem
Claus and crew create socially distanced memories at the ballpark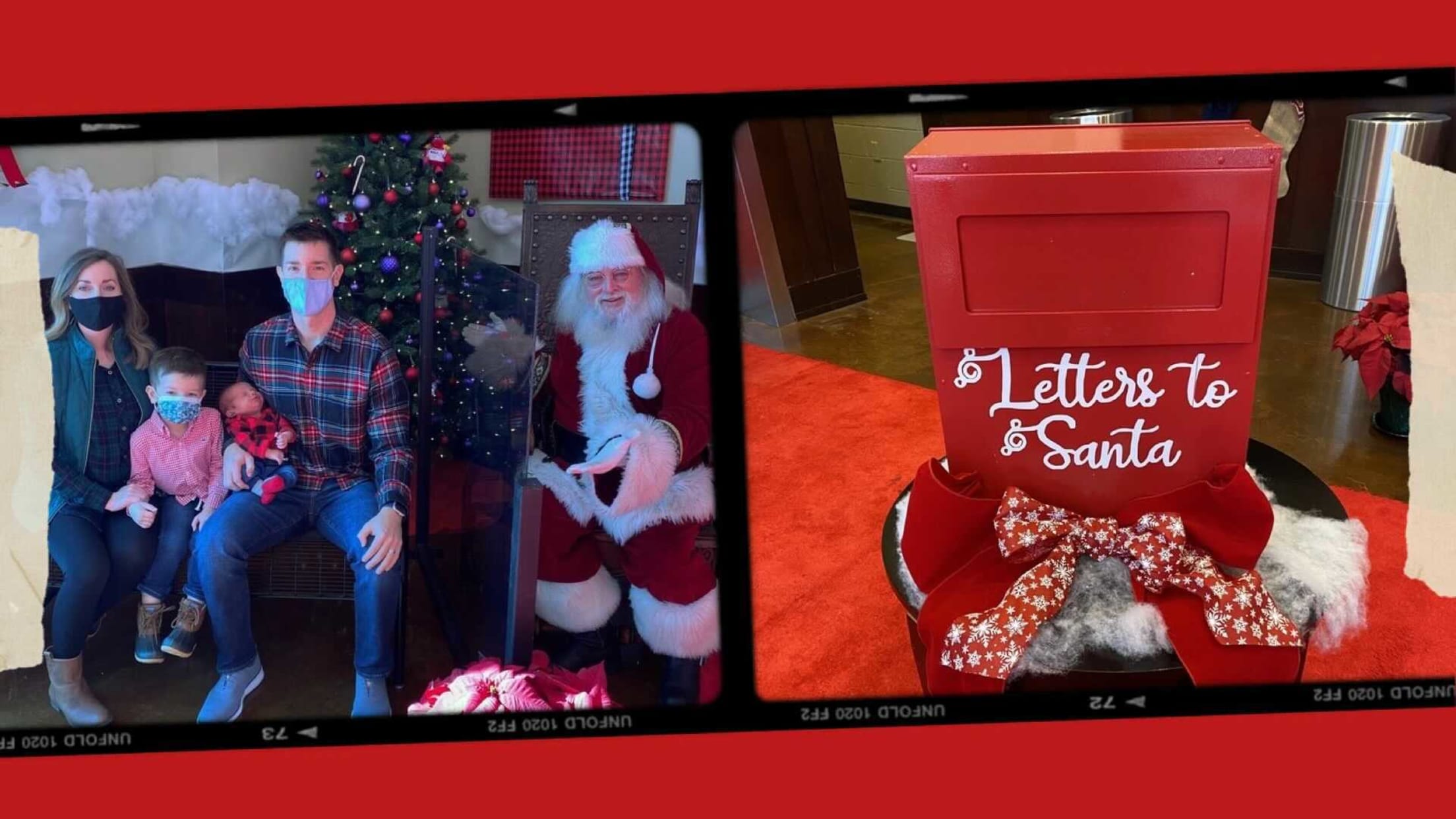 Across the country and around the world, Santa Claus has been recognized as an essential worker. The Winston-Salem Dash are assisting him with his essential work. On Saturday the Dash will host their final installment of "Drive-Thru Santa," a holiday endeavor devised for these pandemic-affected times. Though the name may
Righty Dunning heading to Rangers
Chicago gives up No. 98 overall prospect, Weems to get Lynn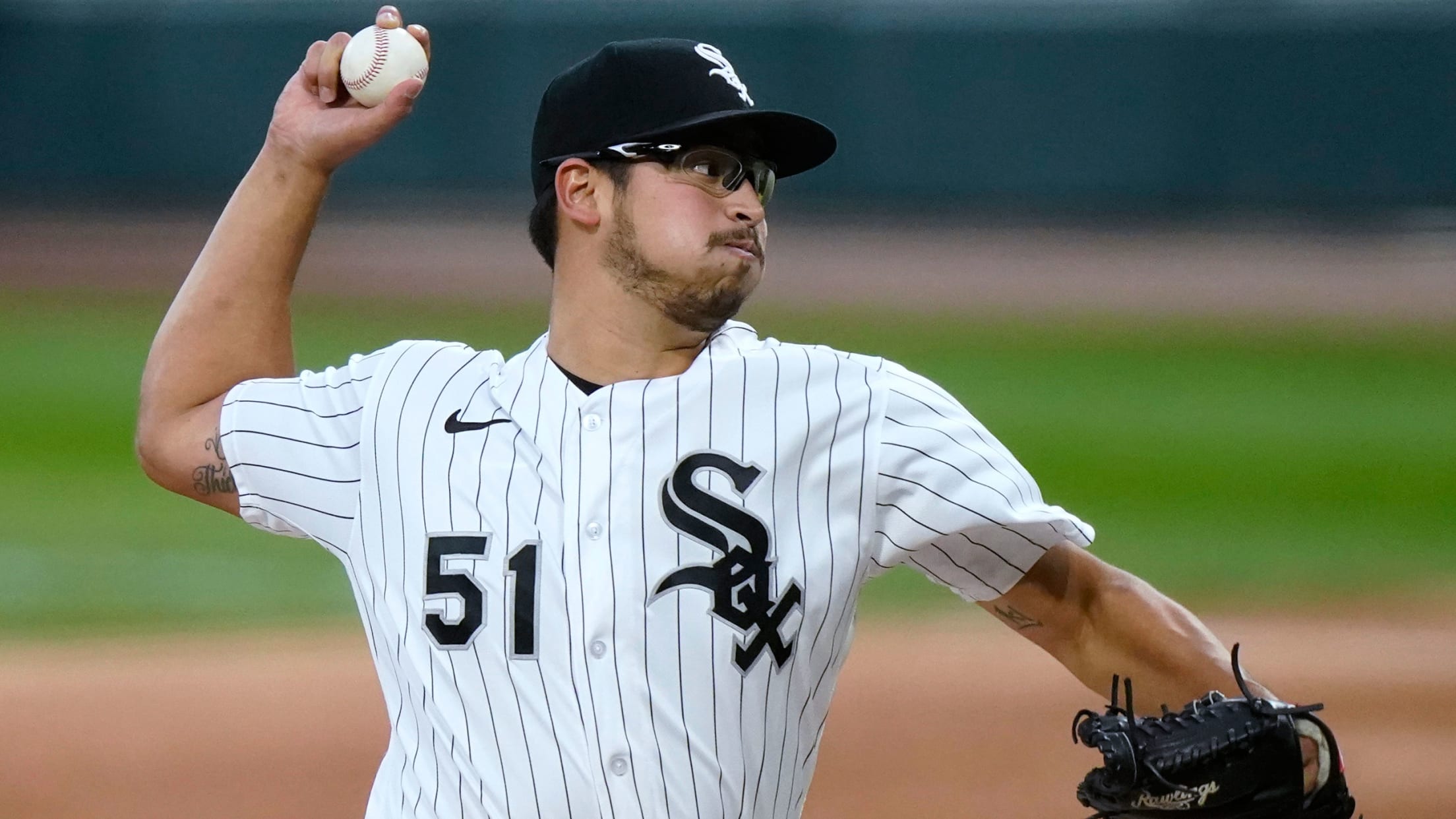 Dane Dunning is on the move again. MLB.com's No. 98 overall prospect and left-hander Avery Weems were traded to the Rangers for right-hander Lance Lynn. Reports came in late Monday night with both clubs confirming Tuesday afternoon.
State of the System: Chicago White Sox
South Siders optimistic about youth beyond Vaughn, Crochet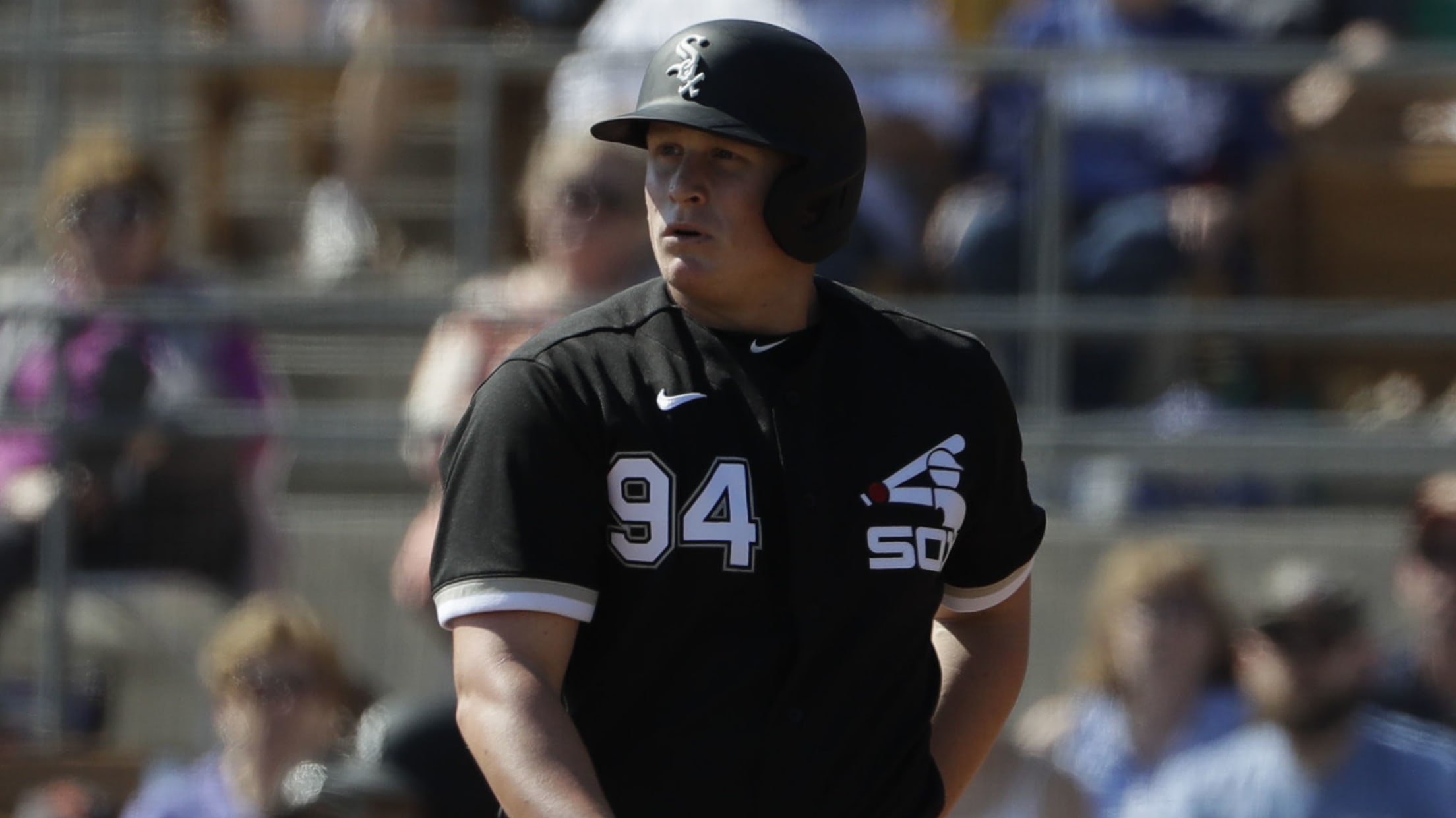 Starting in October and running through the end of the year, MiLB.com's State of the System series will evaluate the strengths and weaknesses of each Major League organization, highlights prospects who've made the biggest strides in 2020 and offers a peek at 2021. While much of the offseason conversation around
White Sox provide updates on Madrigal, Crochet
Second baseman underwent shoulder surgery; lefty's UCL healthy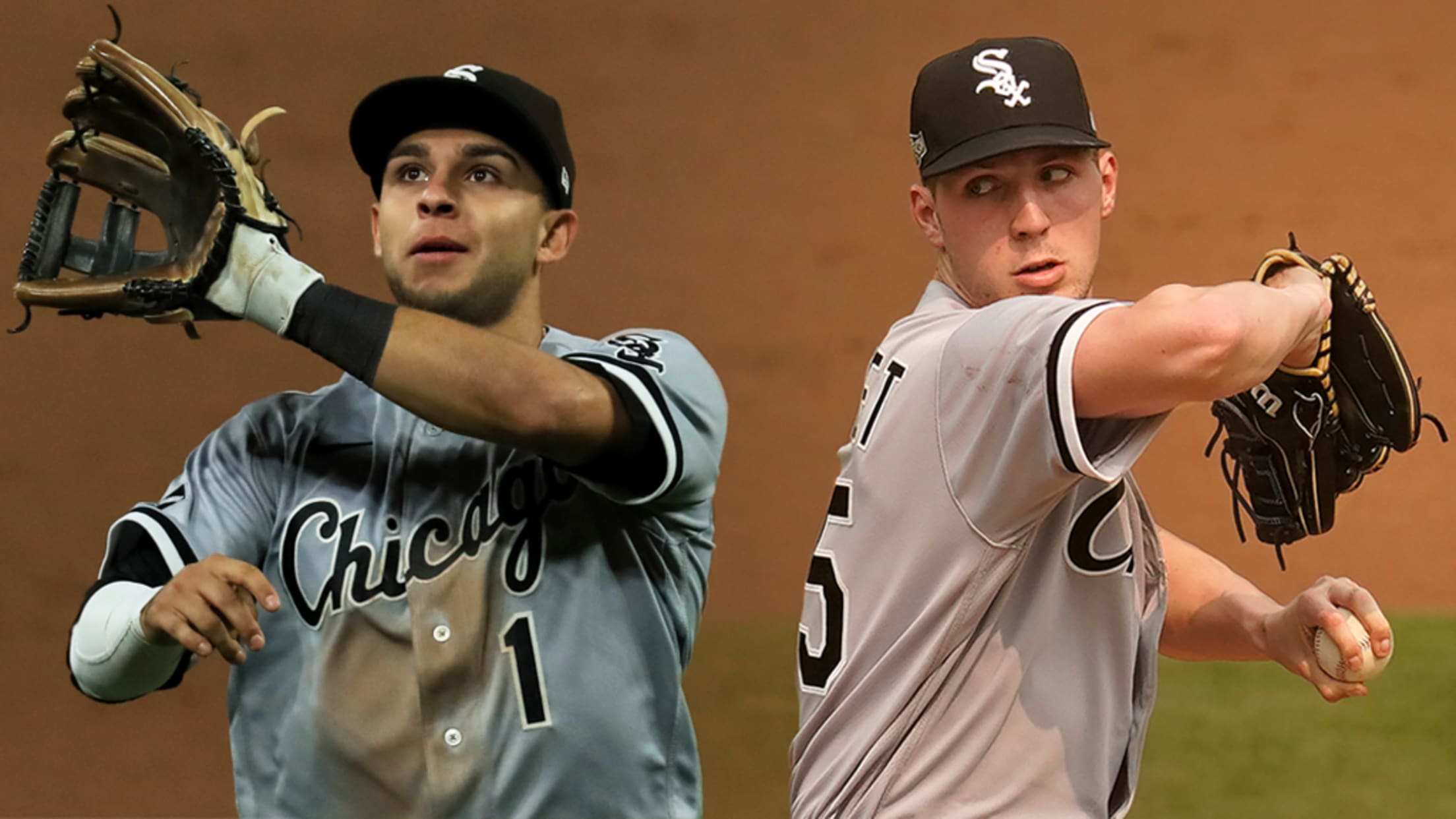 There were two big injury updates on Chicago's South Side on Monday -- one expected and one that should be a relief to White Sox fans. No. 36 overall prospect Nick Madrigal underwent planned shoulder surgery that will keep him out for five to six months while No. 89 Garrett
Toolshed: 10 most fun callups of 2020 season
Revisiting quick risers, late bloomers who made way to Majors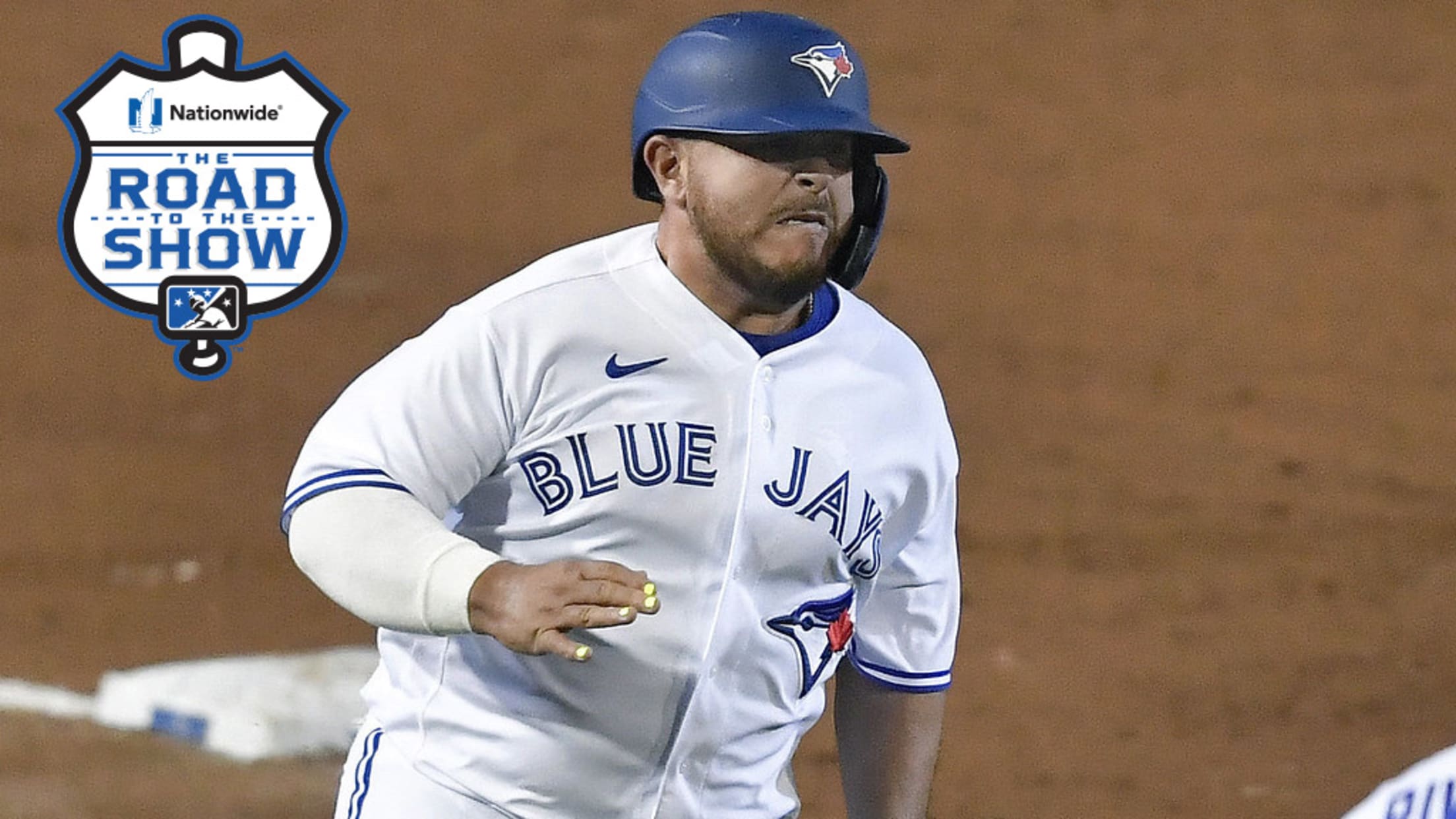 There were 210 Major League debuts (and perhaps still counting) during the 2020 season. This week, Toolshed looks back at the 10 most fun first callups of the 2020 season, listed in chronological order of debut date. To be clear, this isn't focused on how they did in their first