Elly's massive May rolls on with two-homer night
MLB's No. 4 prospect socks two more homers, has nine this month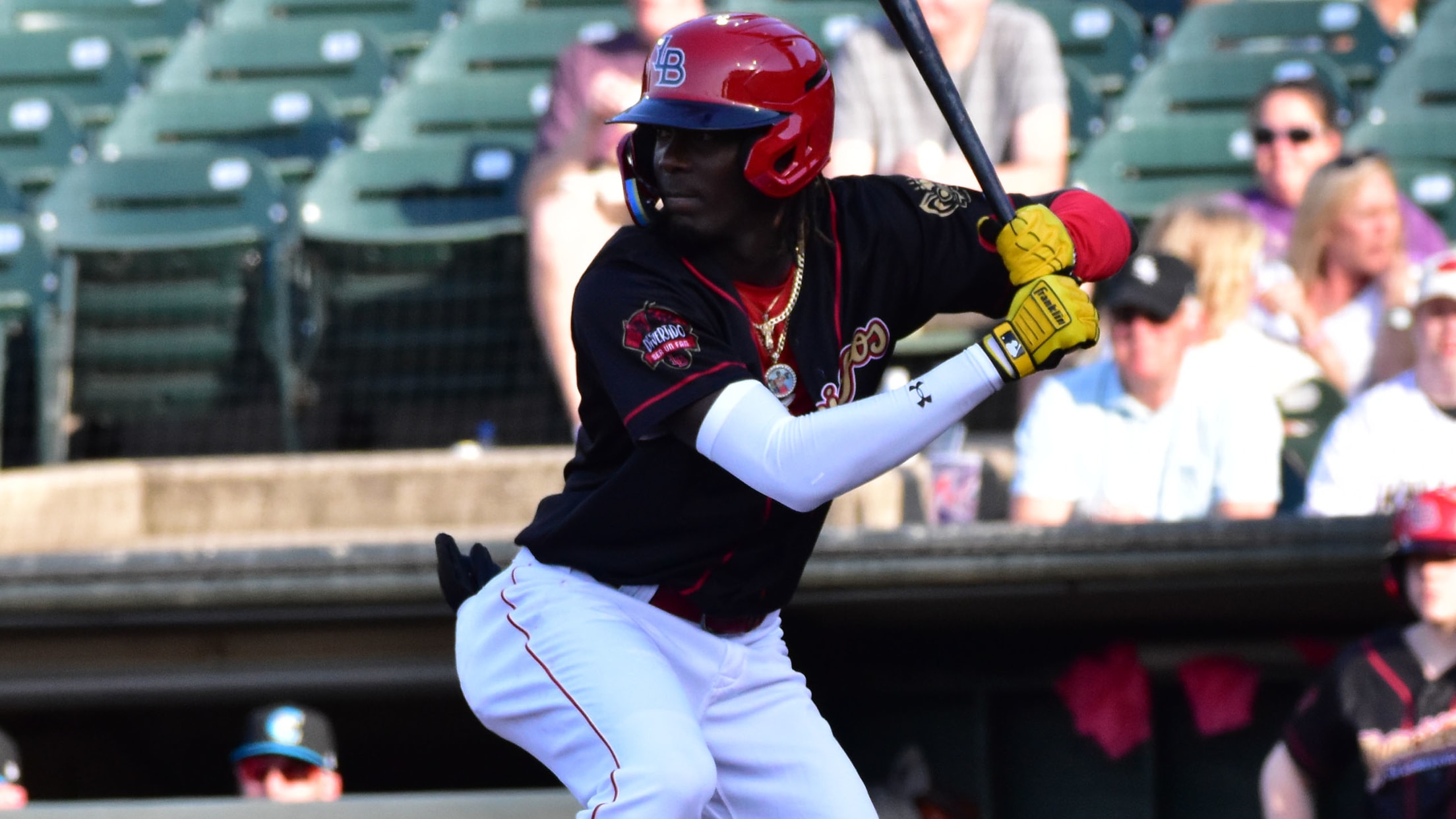 Reds fans far and wide entered 2023 envisioning the day when top prospect Elly De La Cruz would reach Cincinnati. That day might be rapidly approaching. It's hard to find a hitter hotter than De La Cruz, the fourth-ranked prospect in baseball per MLB Pipeline, who has spent the month
Bats all, folks! De La Cruz sends one into orbit
MLB's No. 4 prospect clears scoreboard with 117.7 mph homer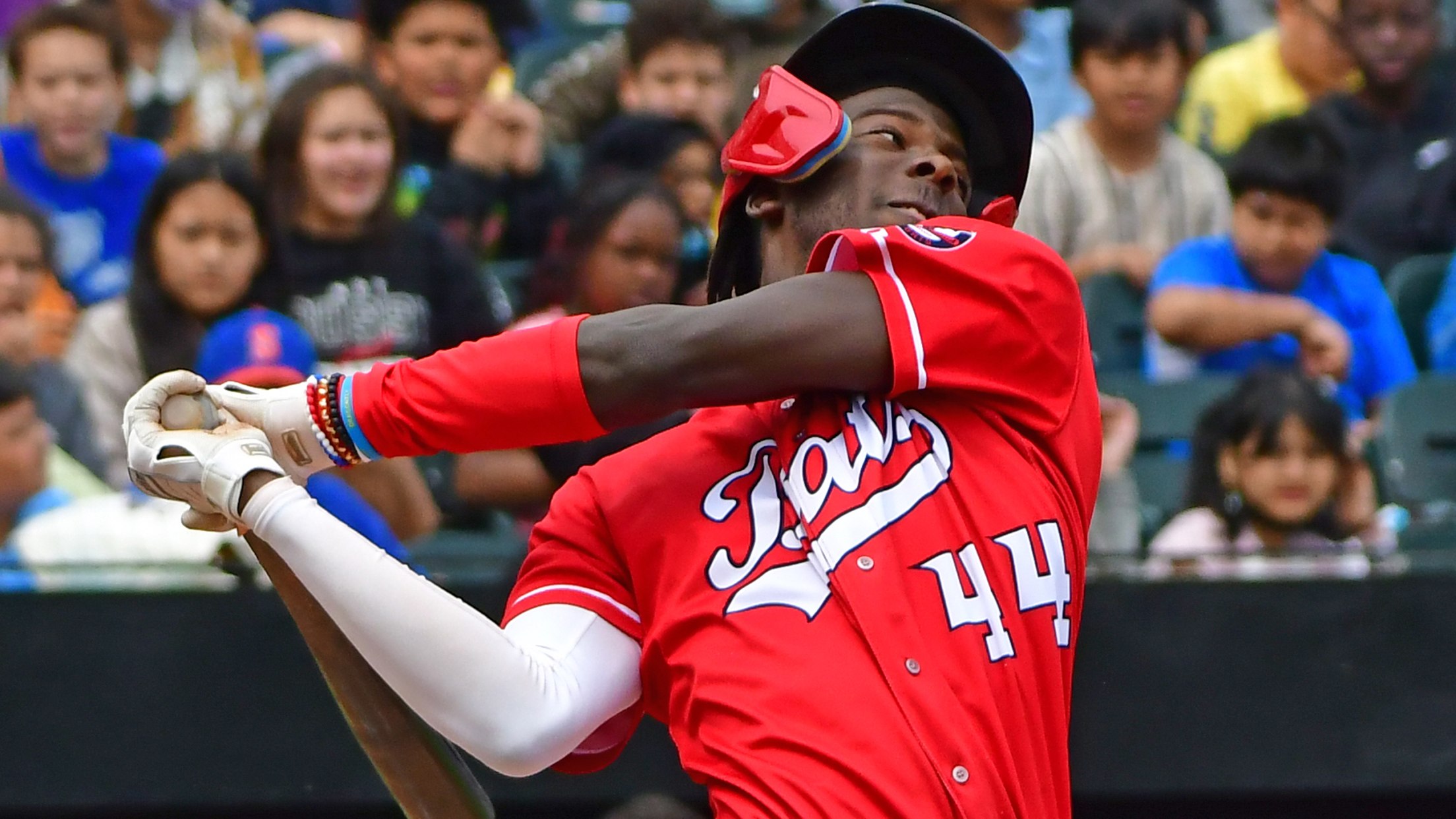 Elly De La Cruz hit a ball over the entire State of New York. Now lest anyone think an overactive imagination is involved, MLB Pipeline's No. 4 prospect actually did slug a baseball over New York, albeit the Empire State-shaped scoreboard in left-center-field at Triple-A Syracuse's NBT Bank Stadium. Nevertheless,
De La Cruz caps another big week with loooong ball
Top Reds prospect demolishes a 465 foot home run for Louisville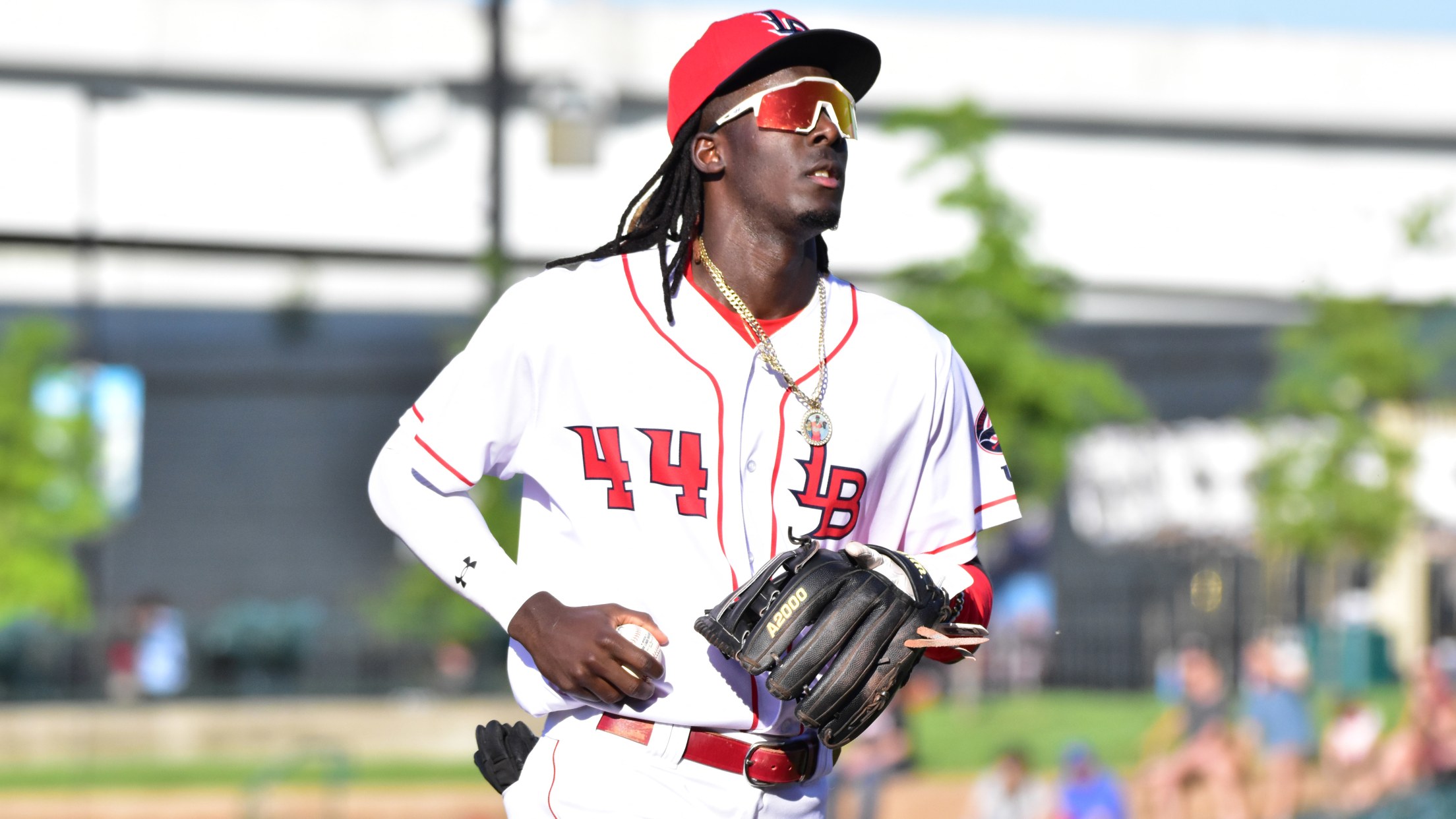 Remember last June when Pirates shortstop Oneil Cruz got called up and seemed to break a Statcast record in every game he played? Well, this season in Triple-A, top Reds prospect Elly De La Cruz has picked up where Oneil left off. De La Cruz recorded three hits over 116
Lookout! Marte's homers are twice as nice
No. 2 Reds prospect goes deep twice and for seventh time in May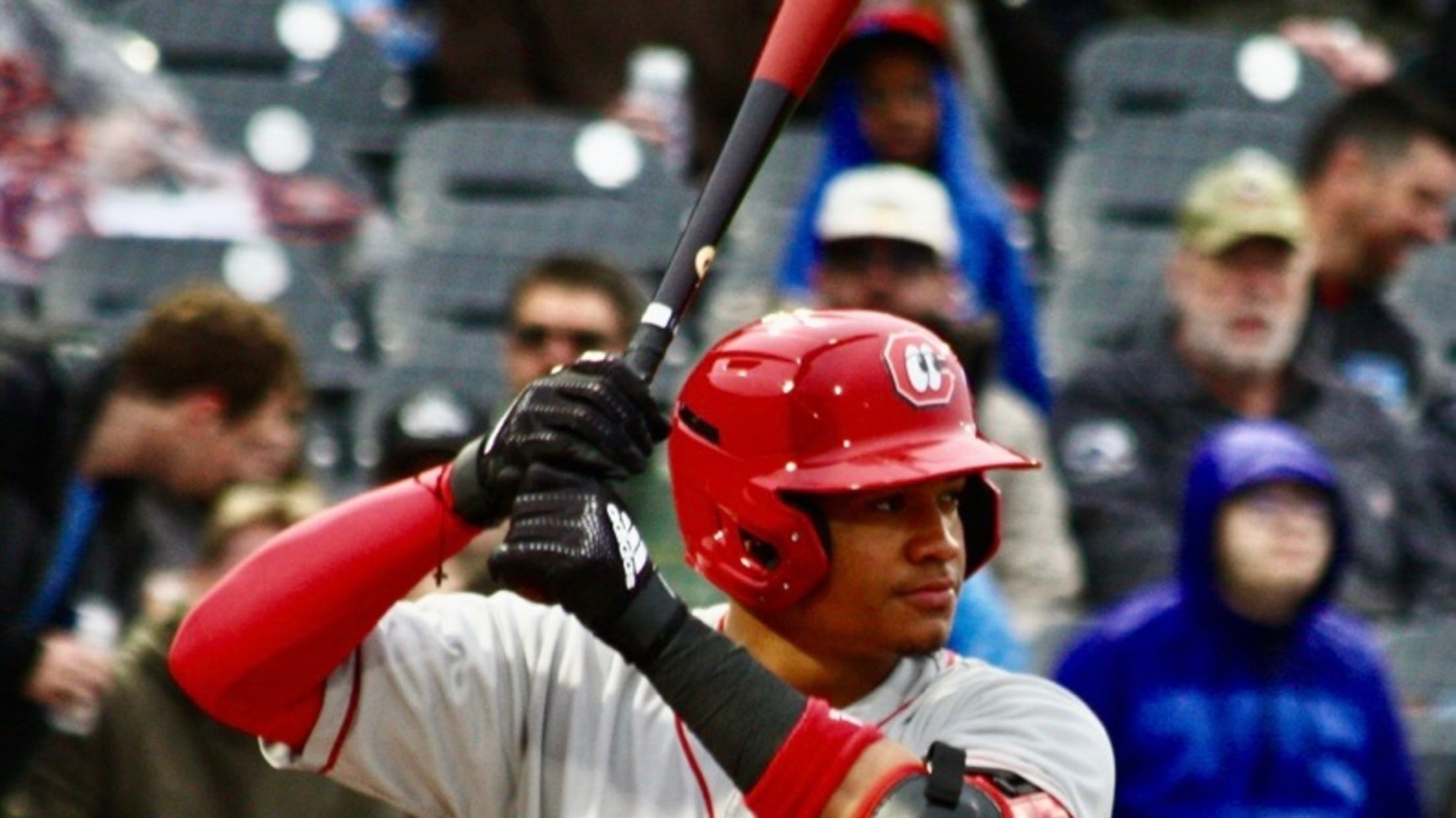 Double-A Chattanooga is on a roll, and there's no surprise that Noelvi Marte is at the center of it all. On Friday night, the Lookouts extended their win streak to four games with a 6-4 victory over the Biloxi Shuckers. Marte, the MLB's No. 23 overall prospect, went deep twice
The Show Before the Show: Episode 407
Reds' Robinson checks in about hot start, catching in Triple-A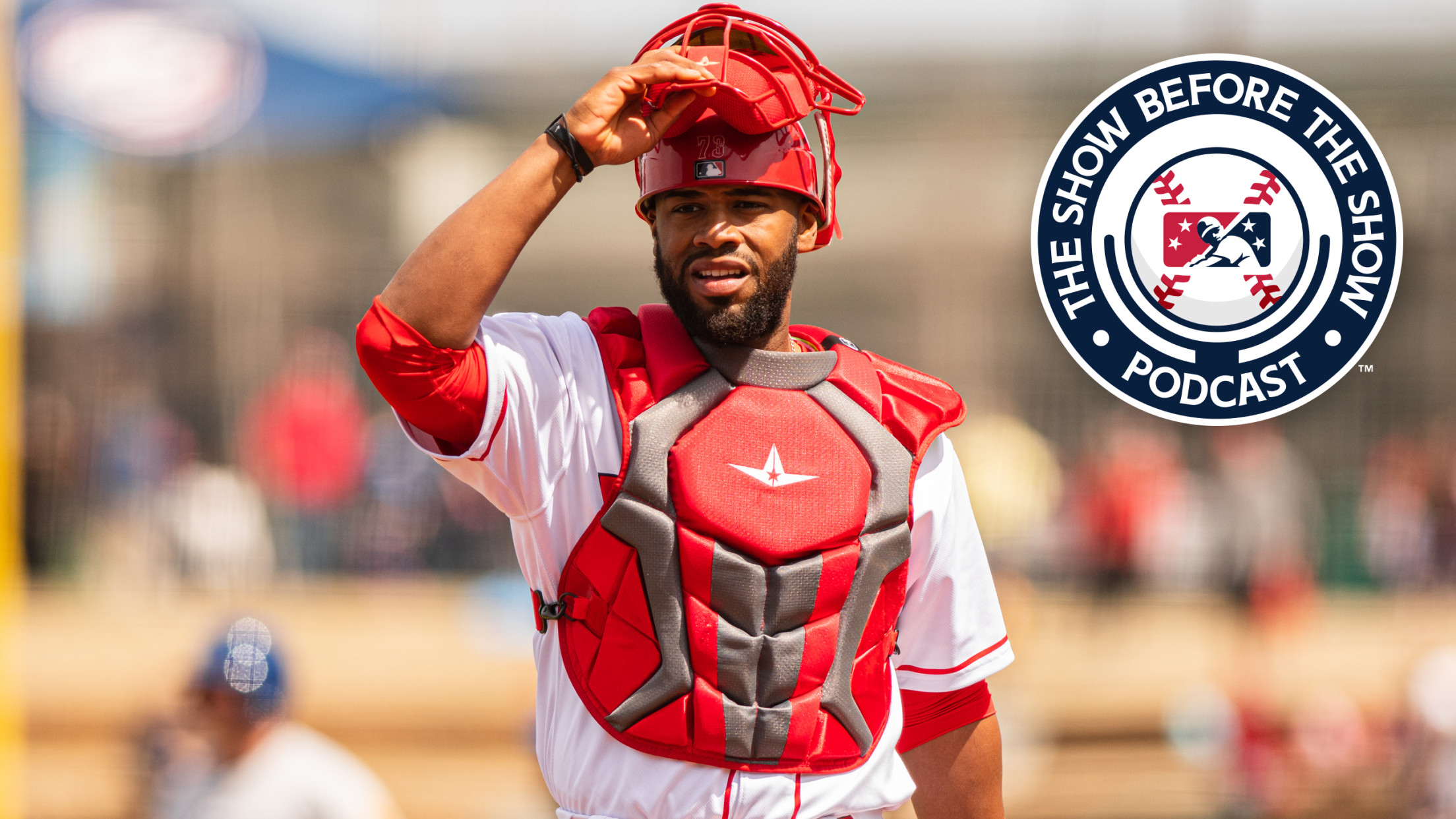 Check out the latest episodes of The Show Before the Show, MiLB.com's official podcast. A segment rundown is listed below, in case you want to skip to a particular section. Like the podcast? Subscribe, rate and review on Apple Podcasts. The podcast is also available via Spotify, Stitcher and other
Bats ready to get all worked up over 'Nothing'
Reds' Triple-A affiliate's night showcasing game in purest form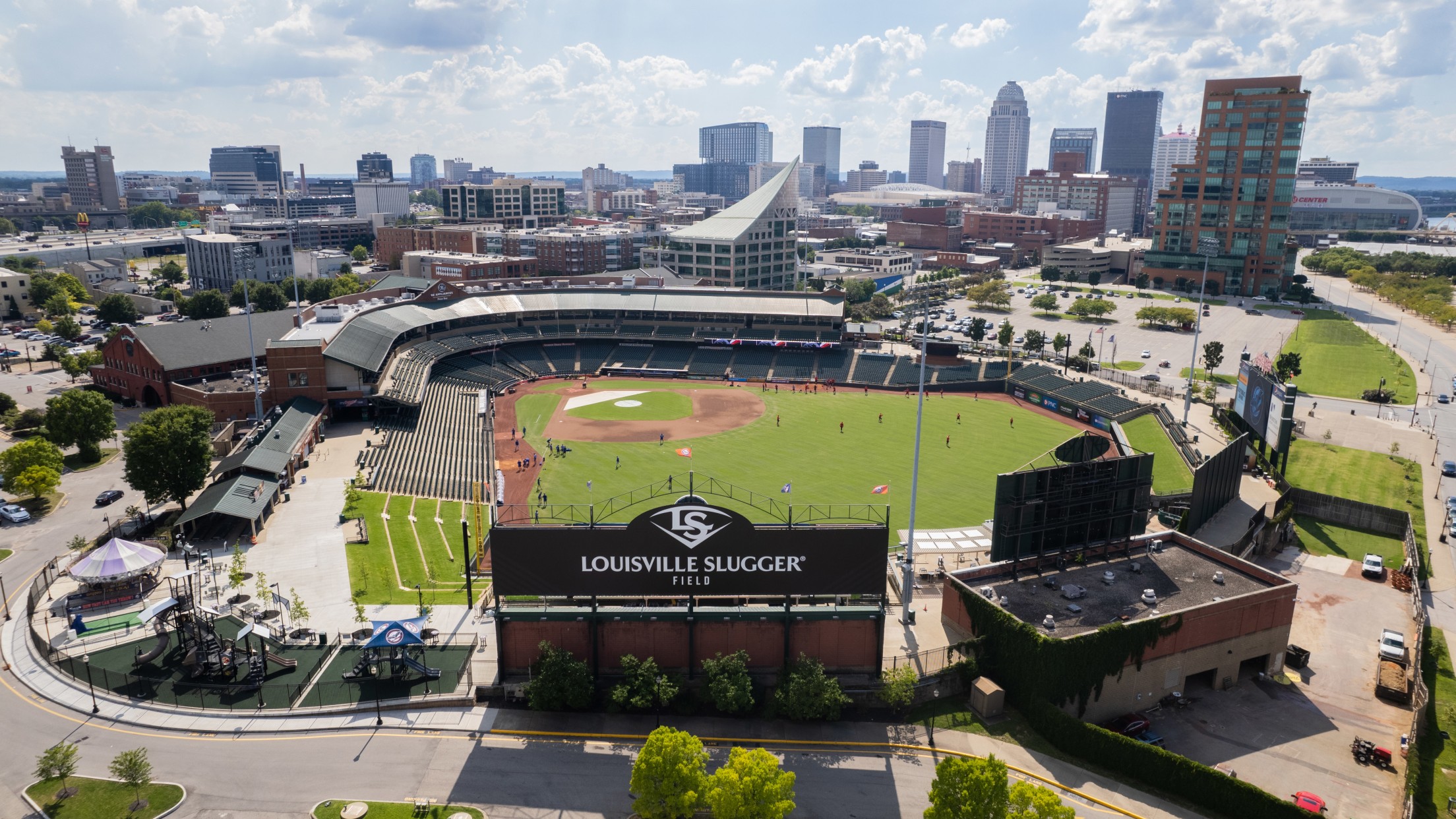 Fans who make their way to Louisville Slugger Stadium on Tuesday night can count on one thing -- baseball and nothing else. The Triple-A Bats will be doing their best impression of "Seinfeld" with a "Nothing Night" when they host the Jumbo Shrimp. Famously a show about nothing, Jerry Seinfeld's
Bats all! Encarnacion-Strand hits 471-foot homer
No. 6 Reds prospect matches second-longest Triple-A dinger in '23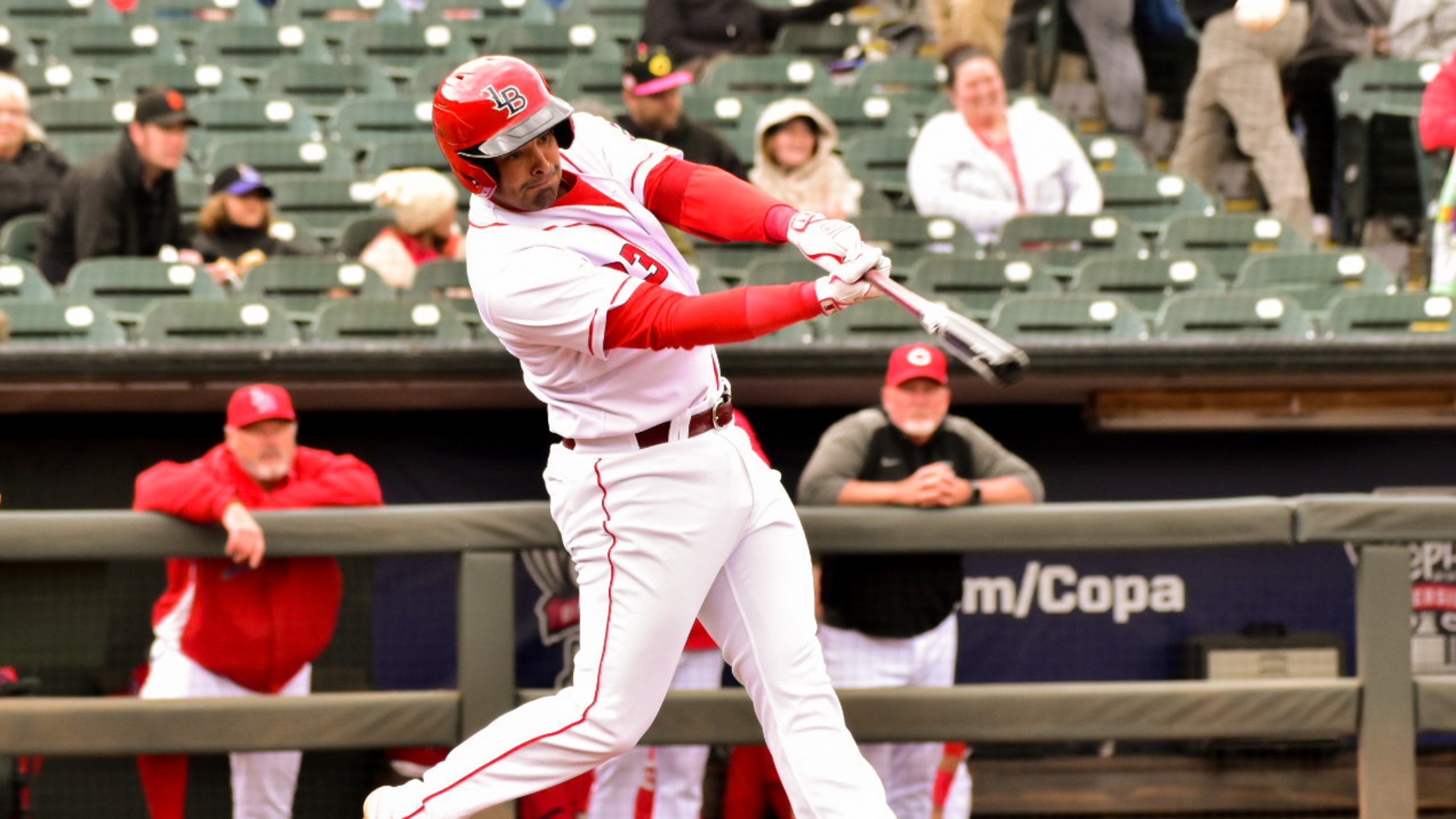 If competition does indeed breed success, Triple-A Louisville is in good hands. After Elly De La Cruz smoked a 118.8 mph double before popping two lengthy homers on Tuesday, it was Christian Encarnacion-Strand's turn in the spotlight. The No. 6 Reds prospect did not miss.
When Elly connects with Bats, exit velocity follows
Top Reds prospect rips two homers, 118.8 mph double for Louisville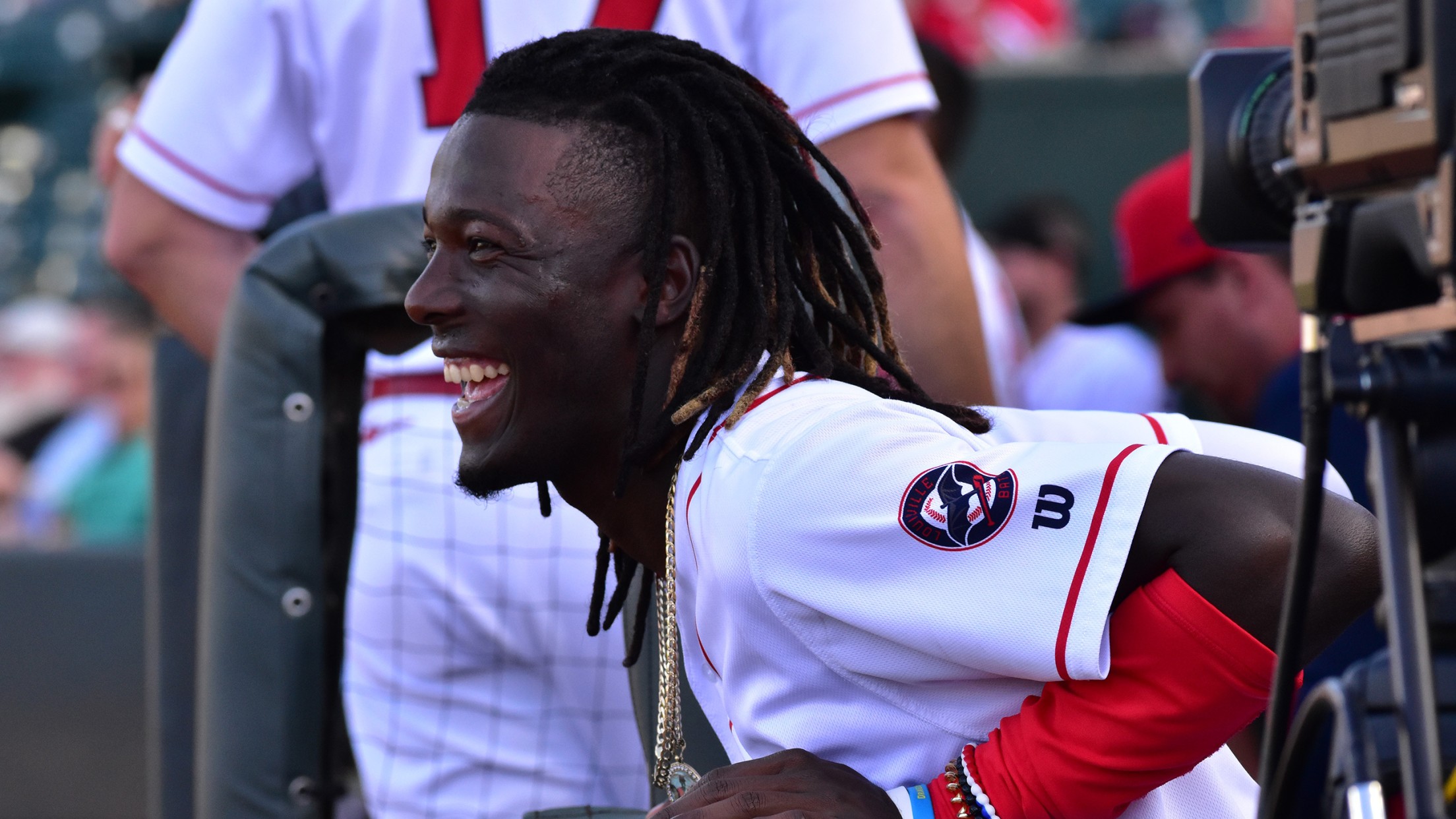 Every time Triple-A Louisville plays Elly De La Cruz does something extraordinary, and his secret to it all is sleep, lots of it. The No. 8 prospect in baseball per MLB Pipeline made the fastest infield throw (99.2 mph) of any Triple-A or MLB player this year on Friday. He
A 99.2 mph throw Elly's latest elite Louisville feat
Reds' top prospect De La Cruz tosses fastest infield throw of season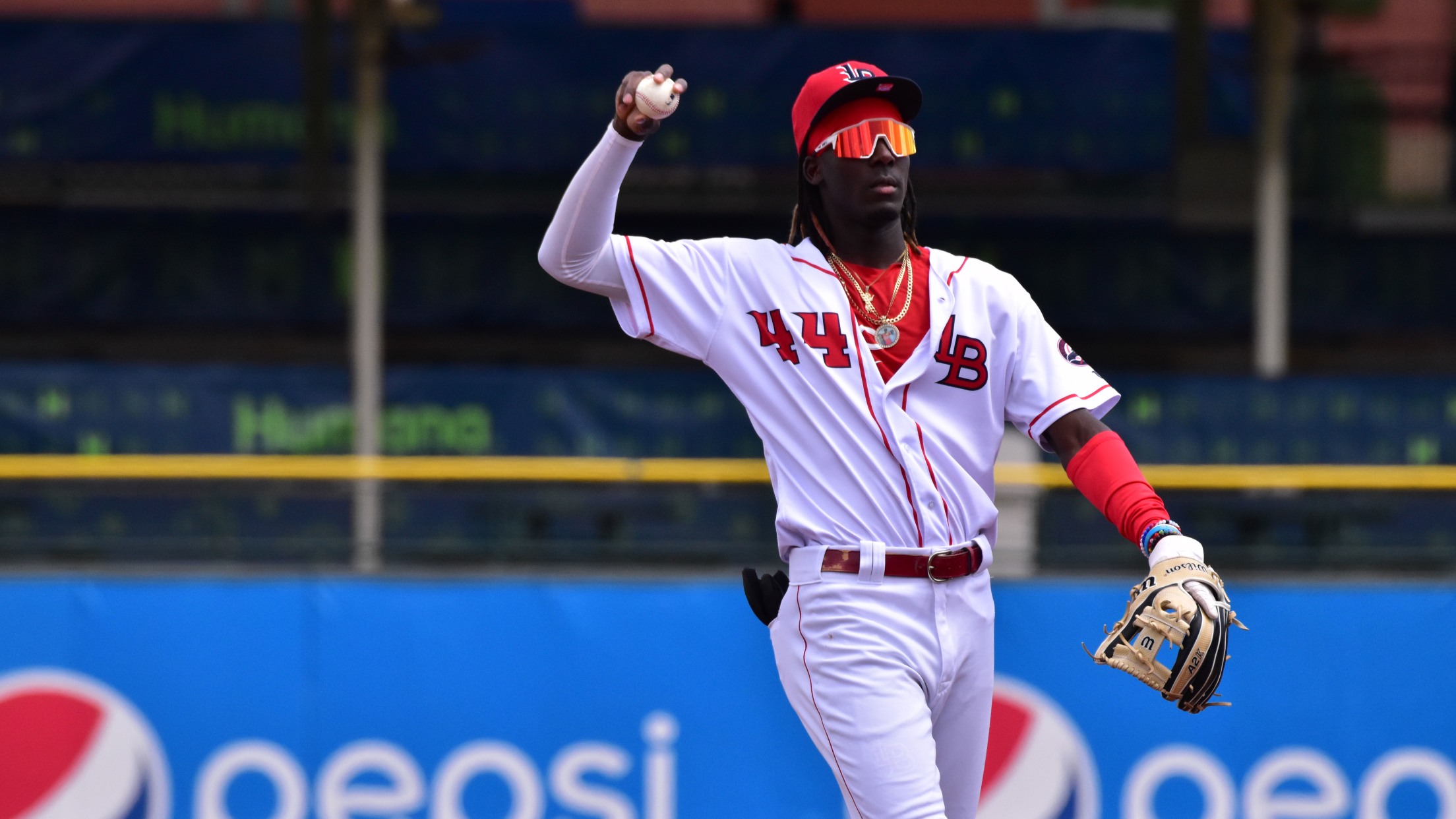 When the radar guns were brought out to Werner Park on Saturday, they lit up as an impressive 99.2 mph toss crossed not home plate but first base. Top-ranked Reds prospect Elly De La Cruz delivered a perfect throw for an out in Triple-A Louisville's 6-2 loss to Omaha, adding
Look out! Marte walks it off for Chattanooga
No. 2 Reds prospect leaves the yard for third time in two days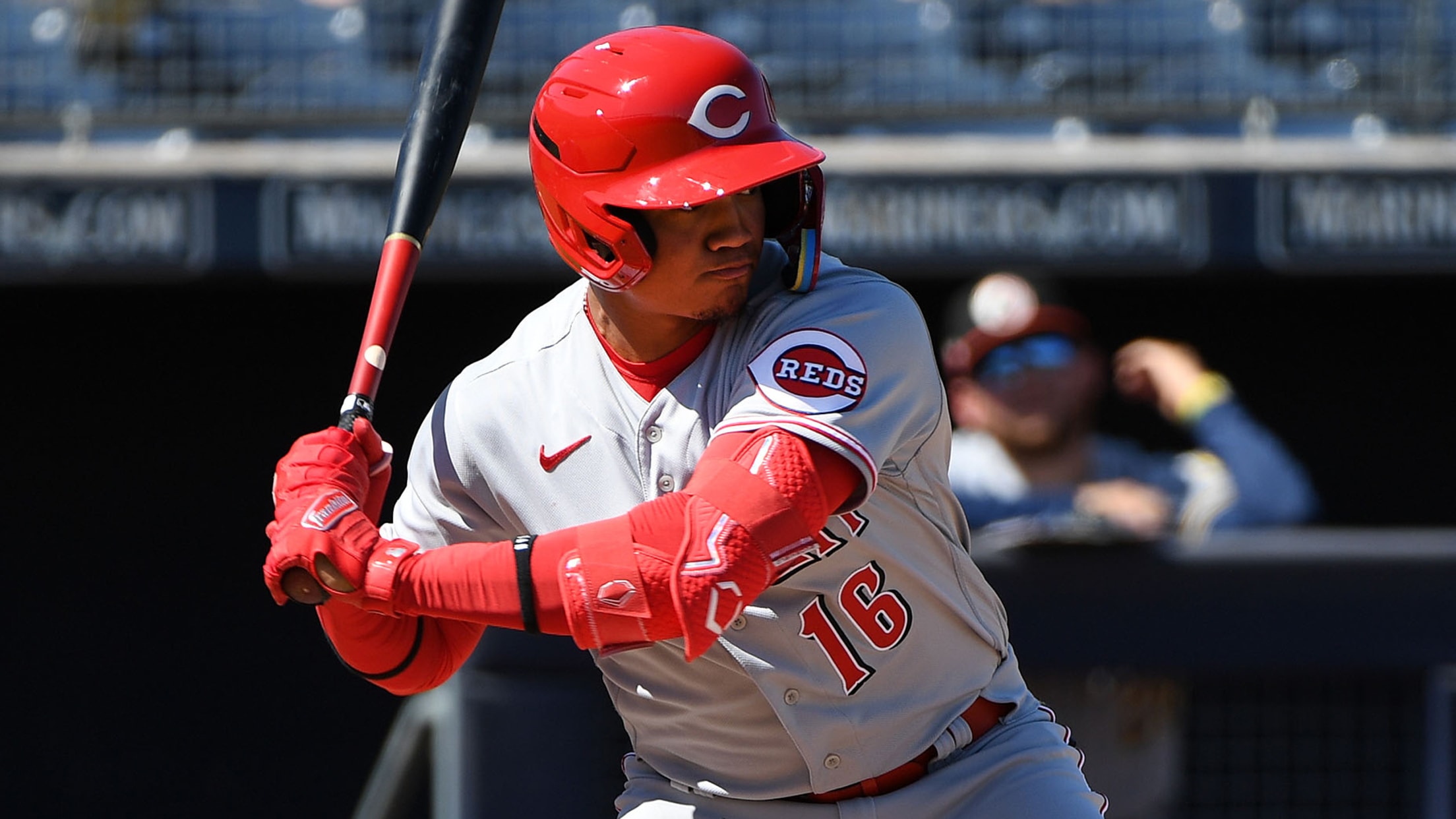 Watch out, world: Noelvi Marte is swinging a white-hot bat. The latest trick for MLB's No. 25 overall prospect? A walk-off, two-run homer for Double-A Chattanooga, his third dinger in two games. The Reds' second-ranked prospect broke out of a power drought with a two-homer performance on Thursday, the sixth
Bats come out swinging in double milestone game
Reds' McLain logs cycle, Encarnacion-Strand swats three homers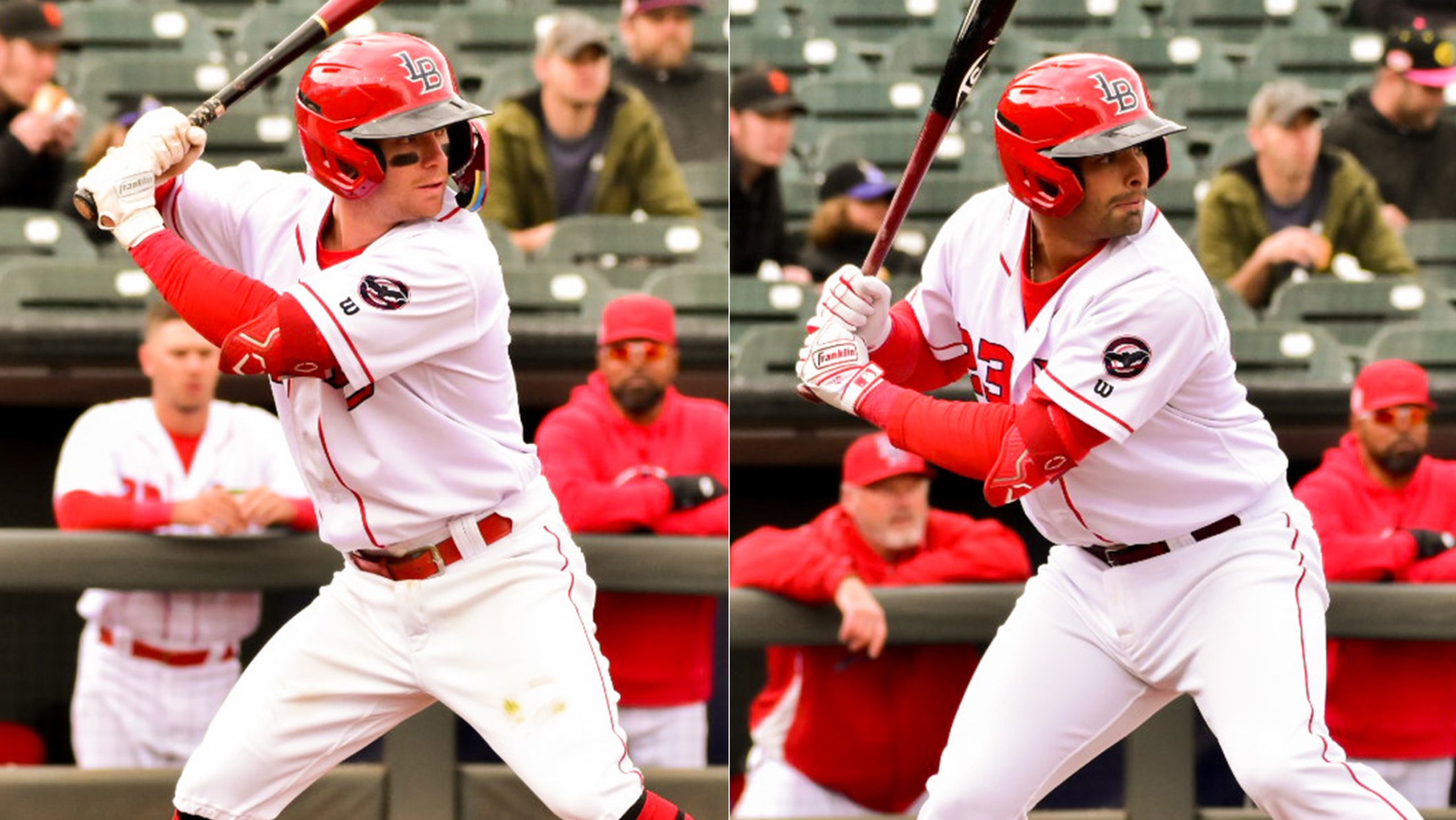 It's not often that the heart of a Triple-A lineup can encapsulate the promise and possibility of what's to come at the big league level. But most lineups aren't that of the Louisville Bats. Thursday marked a banner night for the Cincinnati affiliate. For the second time in his career,
Elly elevates for first Louisville roundtripper
Reds' top prospect golfs 37-degree fly ball over center-field fence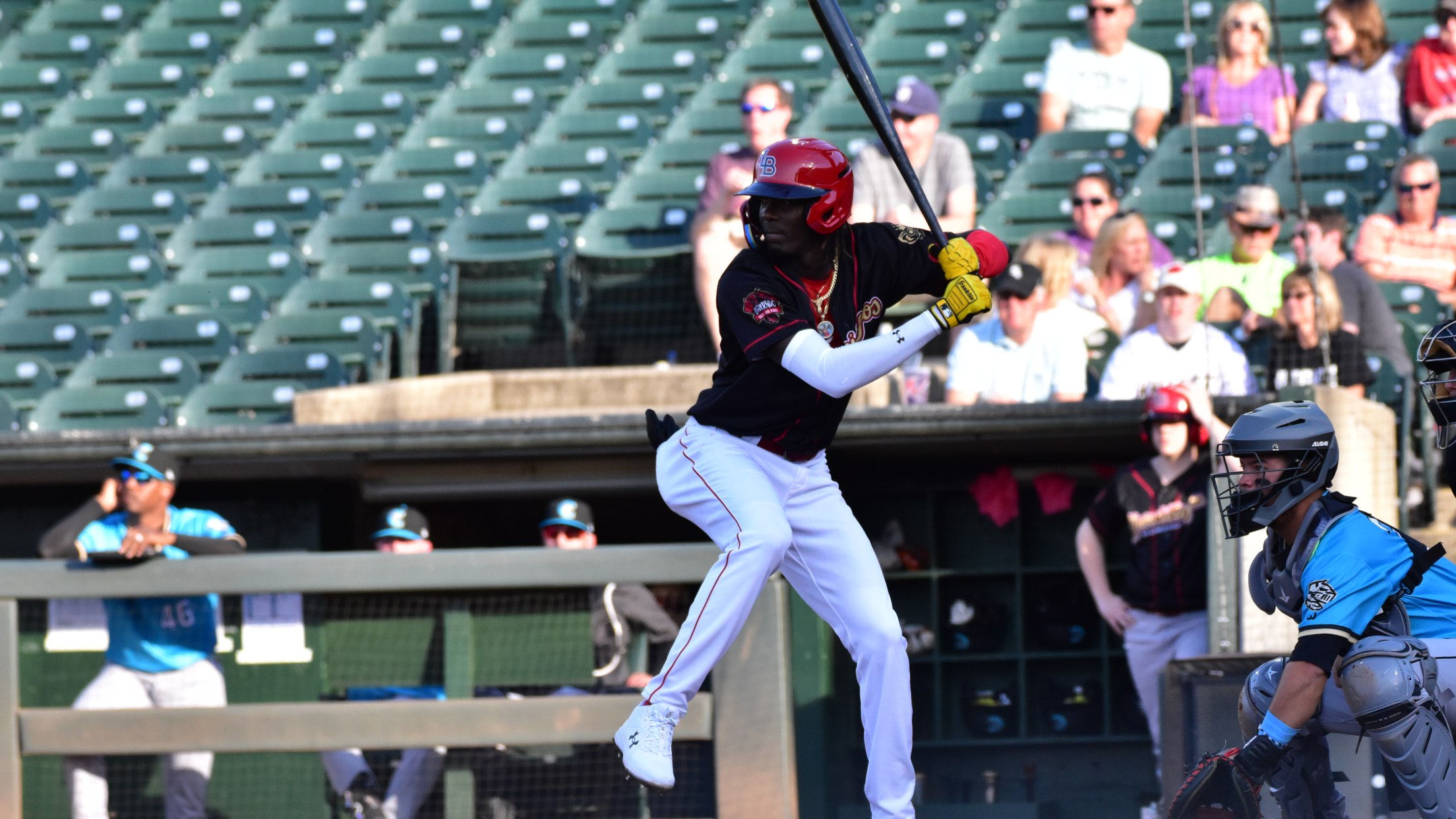 Typically, when a hitter pops up a ball to center field, that's about the easiest play in the game. But most hitters aren't Elly De La Cruz. The Reds' top prospect -- No. 8 overall in baseball -- crushed one high in the air on Saturday, and it just kept
This slugfest includes 34 runs, 42 hits and 9 homers
Bats' De La Cruz, Encarnacion-Strand and Cubs' Mervis come up big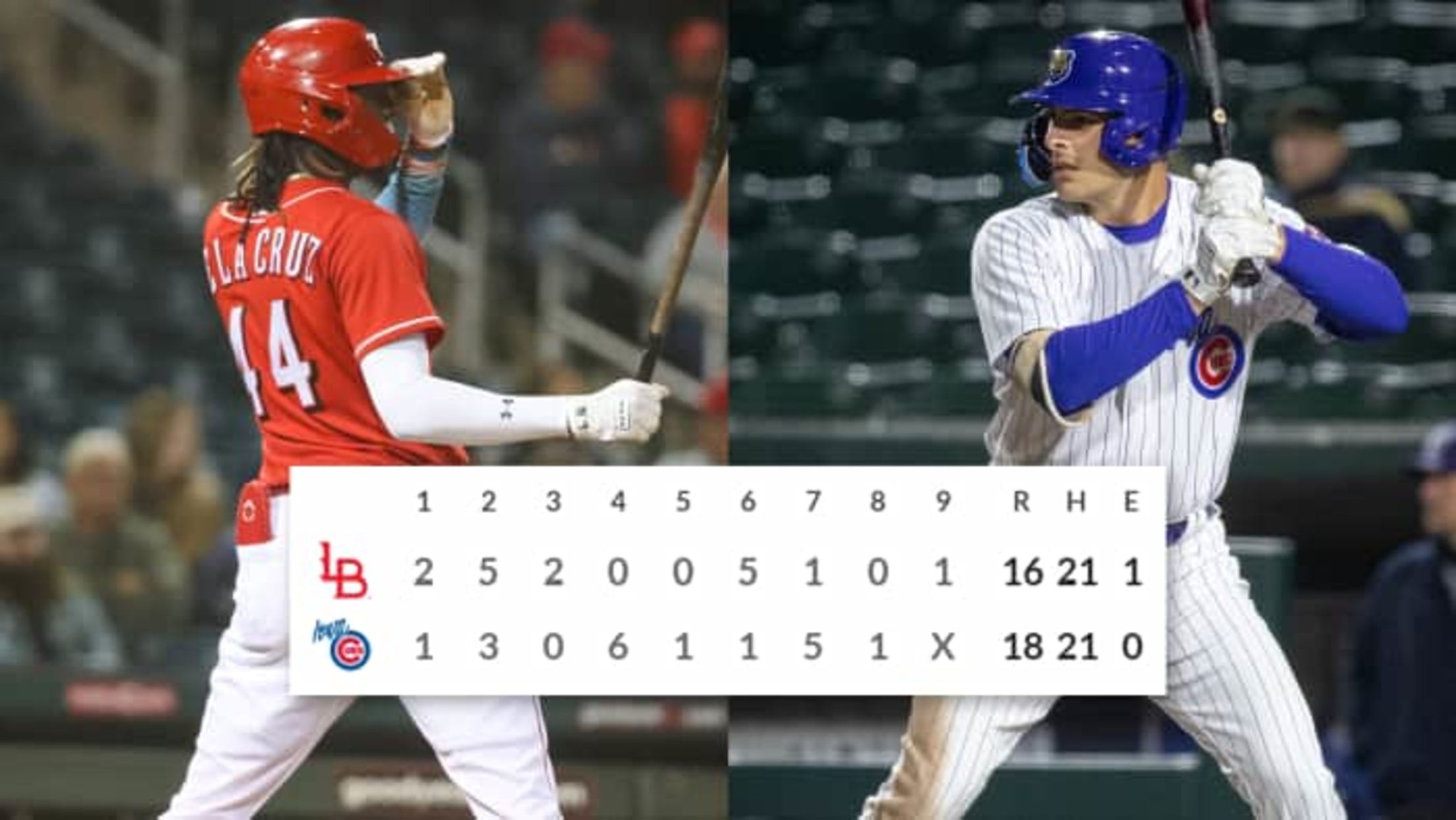 The Louisville Bats and Iowa Cubs didn't get together and play a game of Madden on Thursday. The clubs played nine innings of baseball, and when it was over the scoreboard showed I-Cubs 18 - Bats 16. The offenses combined for 34 runs and 80 total bases on 42 hits
On another level: Abbott keeps striking 'em out
MiLB's strikeout leader fans 7 in Bats' debut, has 43 K's this year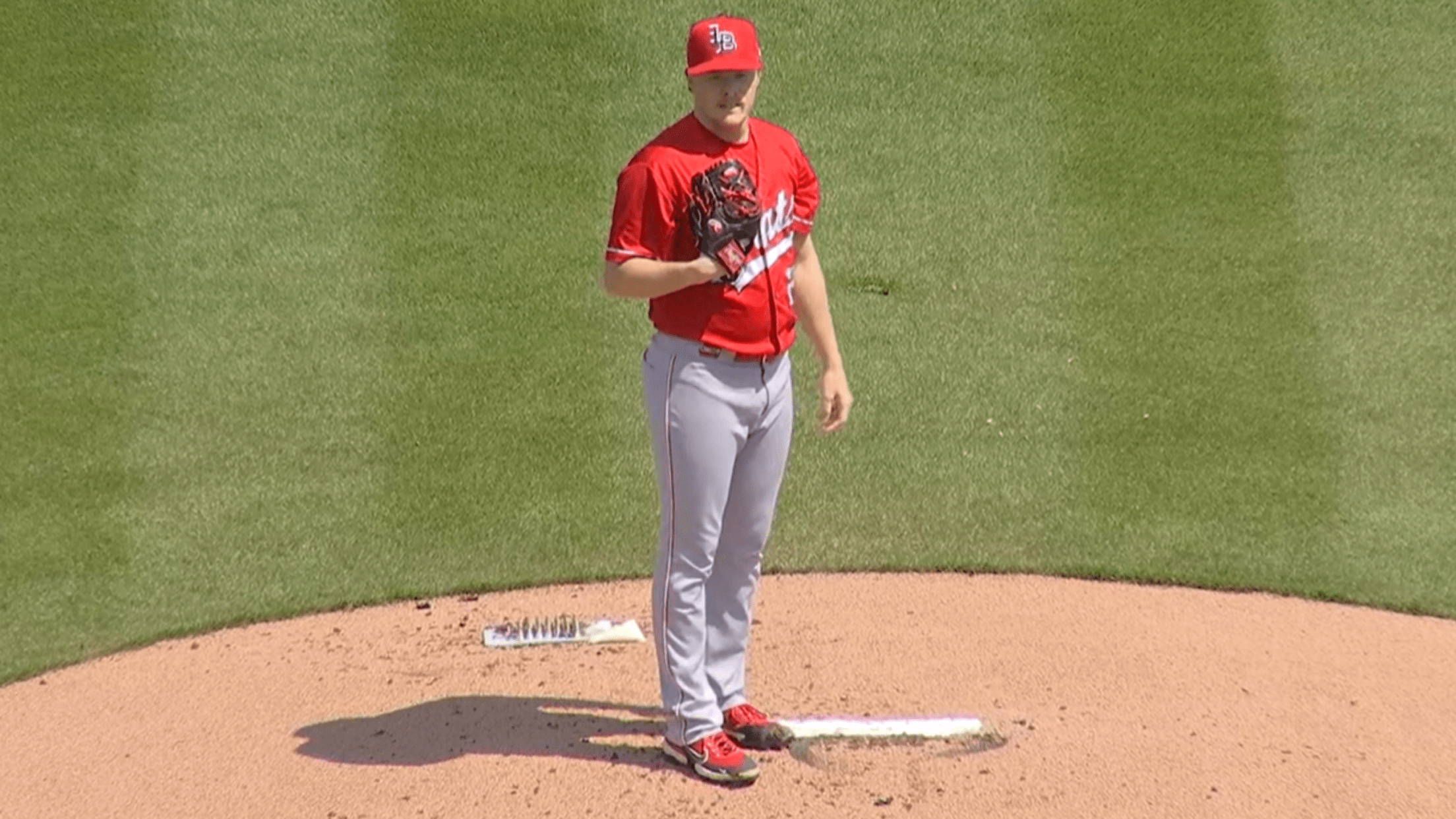 It doesn't matter where Andrew Abbott is pitching. He just keeps striking batters out. The 23-year-old whiffed seven across five frames in his debut for Triple-A Louisville, bringing his MiLB-leading punchout total to 43 in 20 2/3 innings in the Bats' 9-5 loss to Iowa. The southpaw may only be
Look out! Abbott fans 14 more for Chattanooga
No. 10 Reds prospect spins six scoreless, sets career mark in K's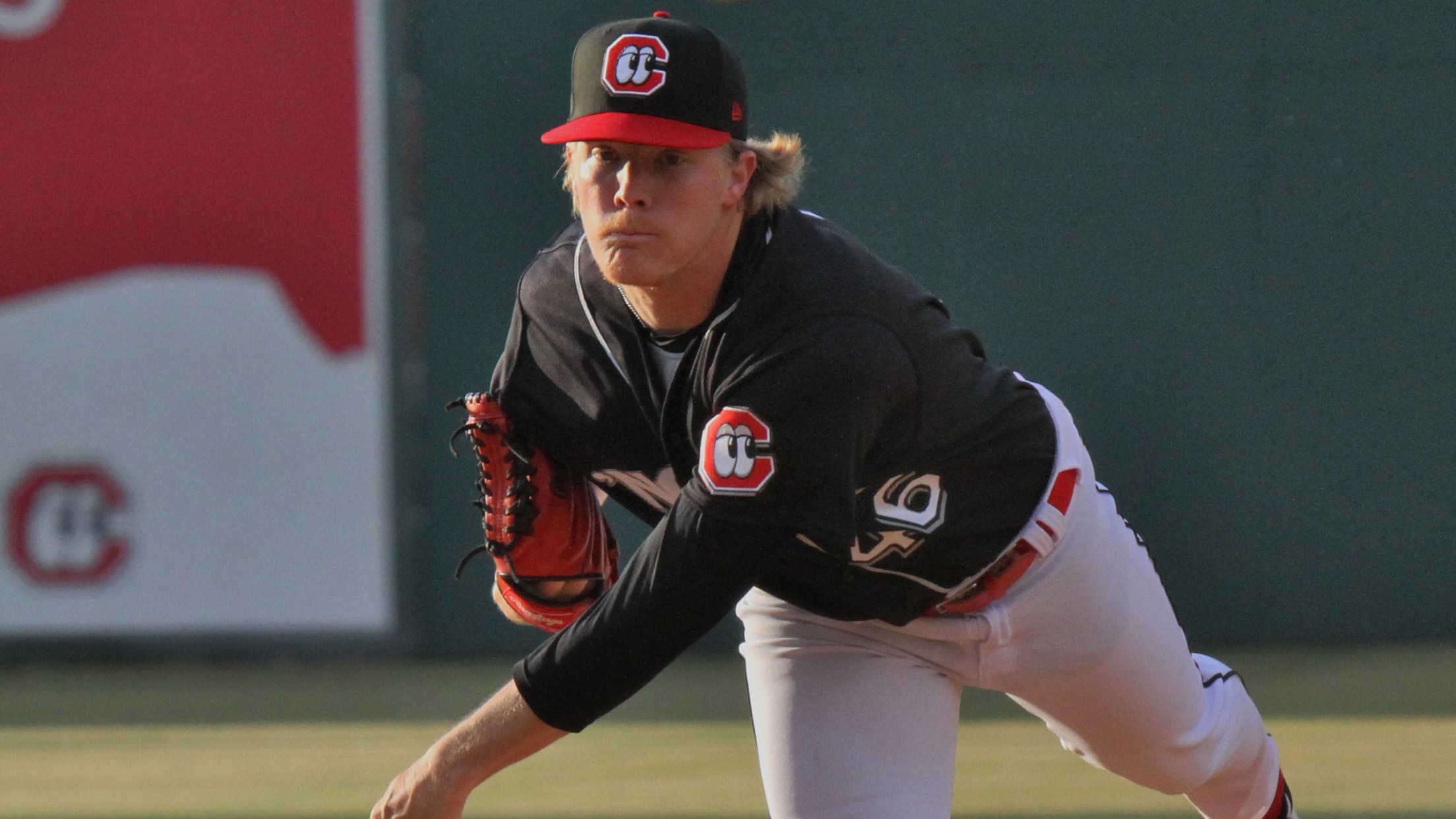 Andrew Abbott has been as untouchable as it gets to start the season for the Double-A Lookouts. On the heels of a 11-strikeout season debut on April 6 against Rocket City, the Reds' No. 10 prospect was even sharper Thursday night. Abbott struck out a career-high 14 hitters over six
The best of the Reds' Minor League ballparks
Cincinnati's farm system features fun from Florida to Midwest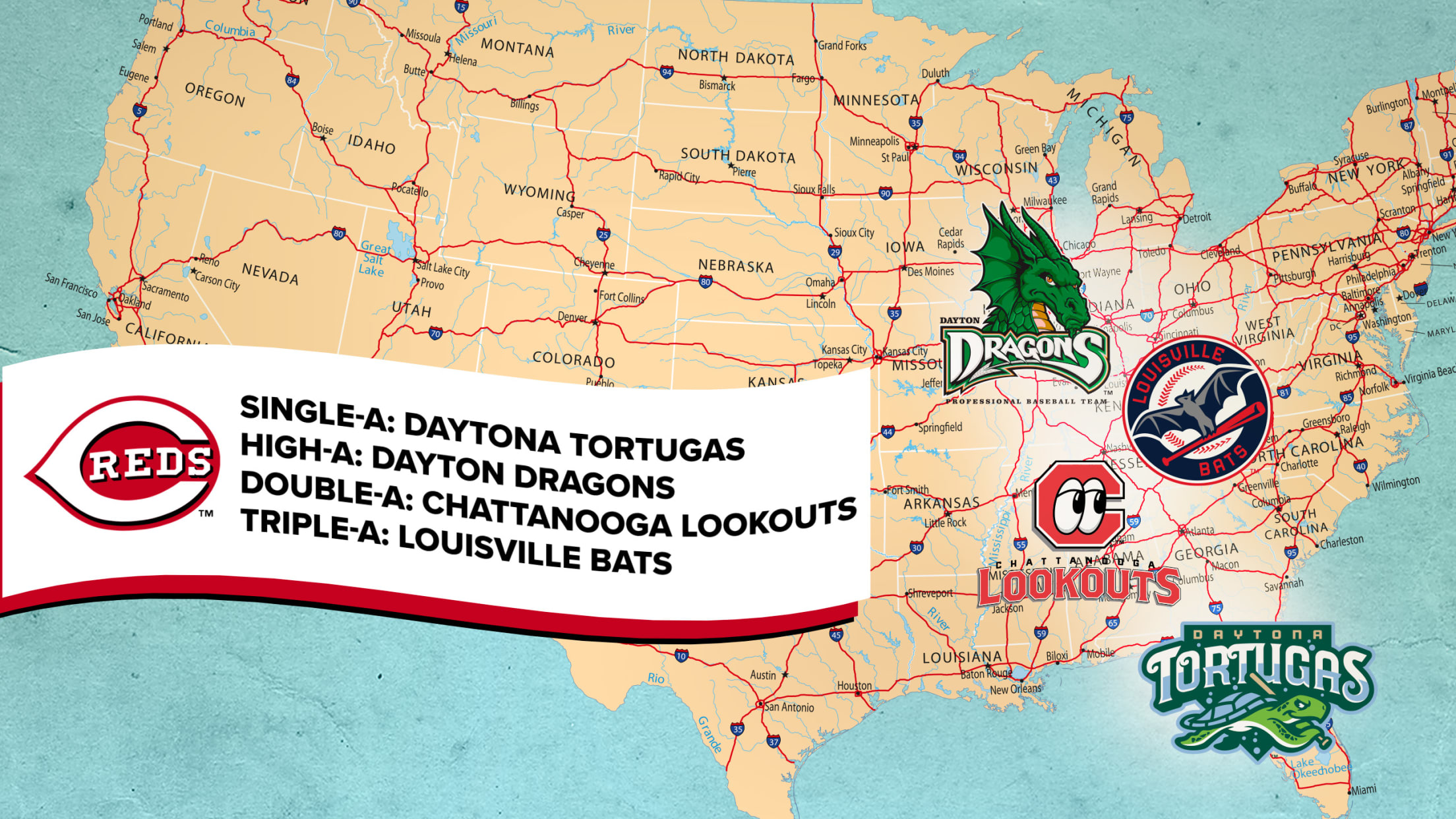 The Minor League Ballpark Guides series brings all the most fun features of Minors ballparks across America (and one in Canada!) onto your desktop, tablet or mobile device, whether you're interested in taking a virtual tour from where you sit or planning a trip to catch some games. Here, we
The Road to The Show™: Reds' Arroyo
No. 44 overall prospect finding his way in new organization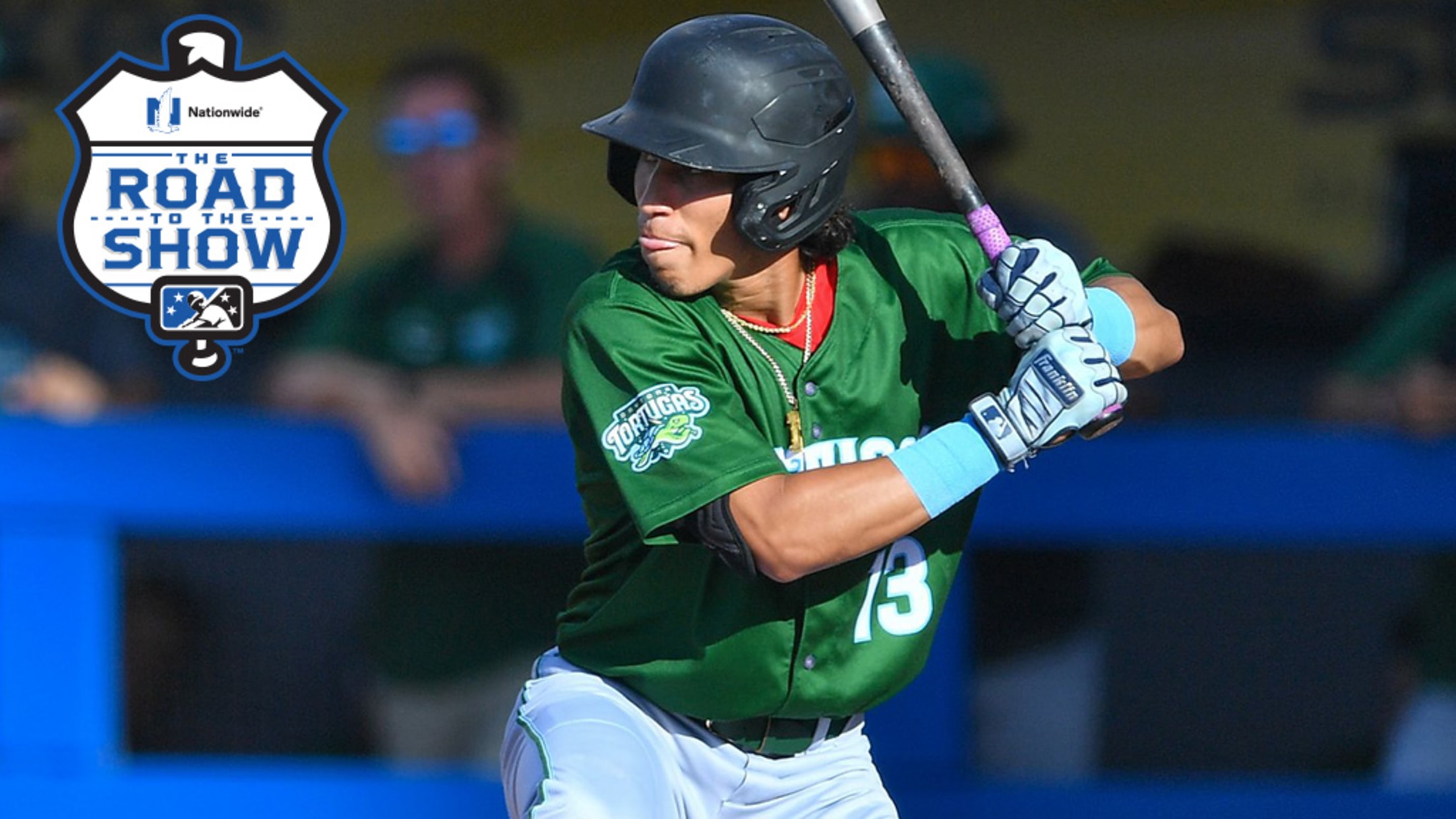 Each week, MiLB.com profiles an elite prospect by chronicling the steps he's taken toward achieving his Major League dream. Here's a look at third-ranked Reds prospect Edwin Arroyo. For more stories about players on The Road to The Show, click here. Edwin Arroyo's most impressive tool may be one he
De La Cruz, Boyle earn starring roles for Reds
Big prospects put up eye-catching numbers to reach Double-A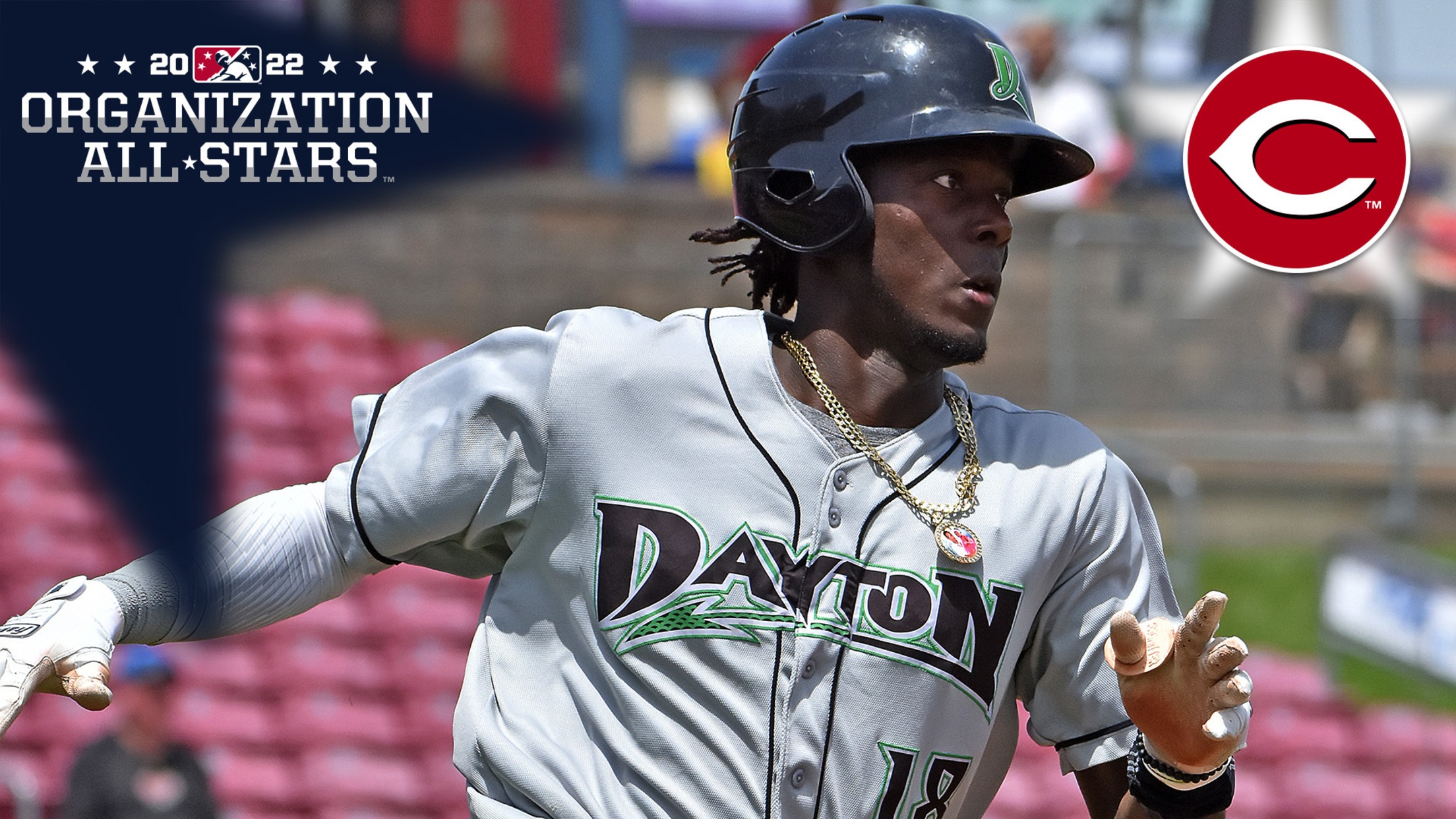 Each offseason, MiLB.com goes position by position across each organization and honors the players -- regardless of age or prospect status -- who had the best seasons in each farm system. Next up in our 2022 Organization All-Stars series are the Cincinnati Reds.
Torres Blasts Grand Slam as Dragons Top Peoria, 7-3
Dayton's Farr goes six innings and allows three runs on five hits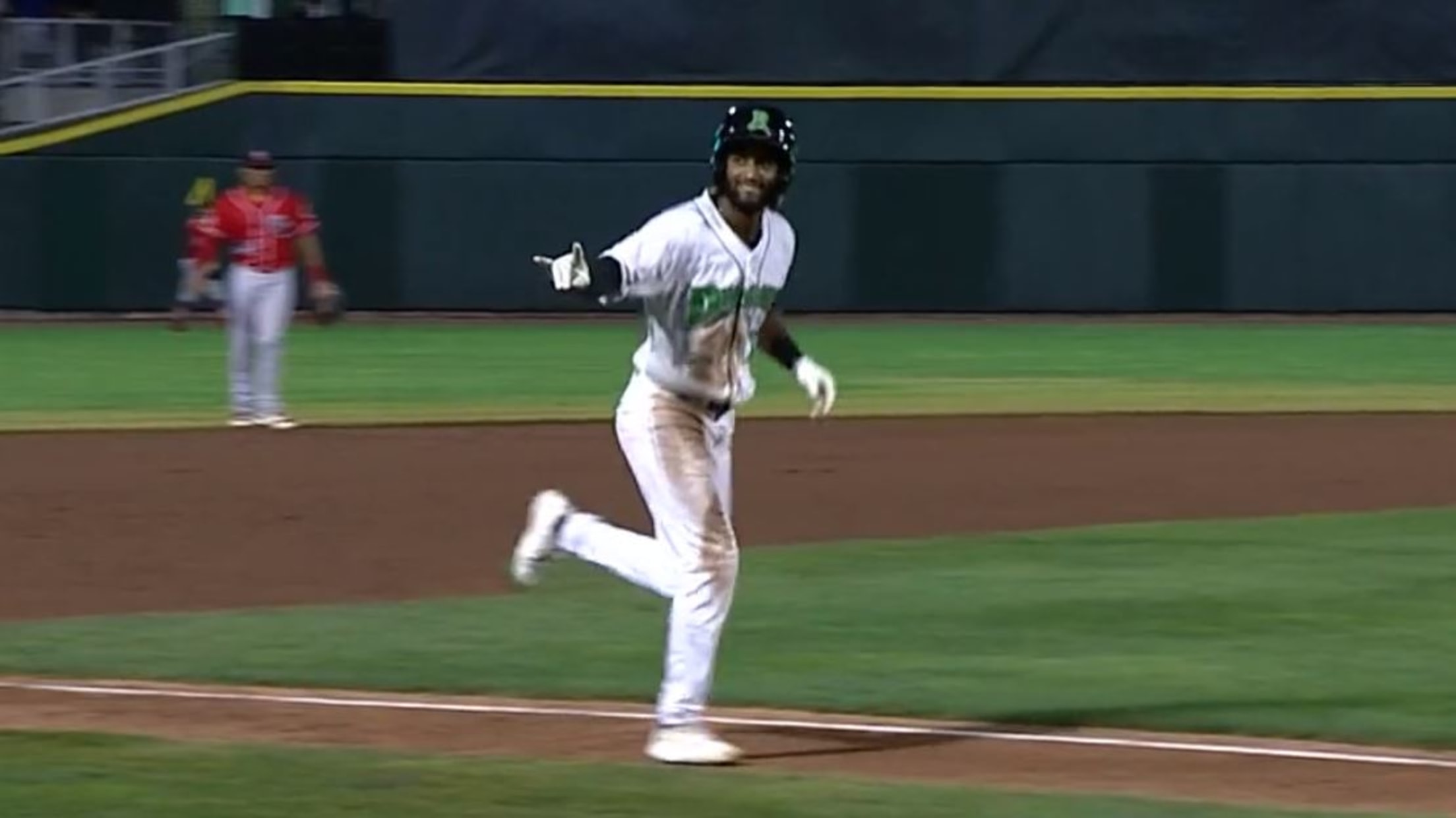 Dragons 7, Peoria 3 Click here for the box score Dayton (R-H-E): 7-8-2;Peoria (R-H-E): 3-7-1 Win: Thomas Farr (1-6); Loss: Wilfredo Pereira (6-5); Save: None HR: Dayton: Jose Torres (10th, 3 on base in third inning). HR: Peoria: Tyler Reichenborn (7th, 0 on base in sixth inning). Dayton, Ohio—Jose Torres
The Road to The Show™: Reds' De La Cruz
Shortstop enjoying meteoric rise while showing off improved power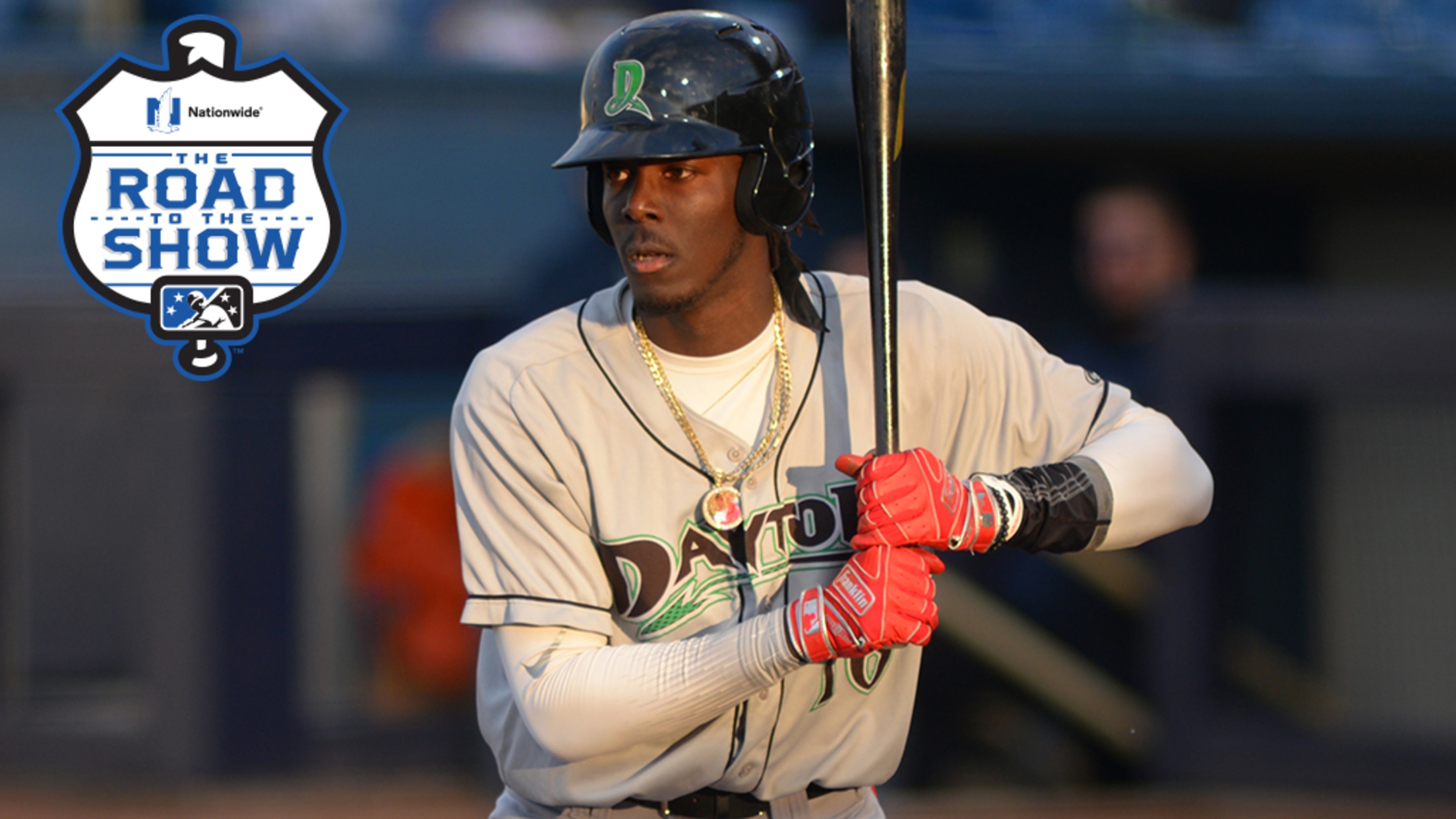 Each week, MiLB.com profiles an elite prospect by chronicling the steps he's taken toward achieving his Major League dream. Here's a look at Reds No. 2 prospect Elly De La Cruz. For more stories about players on The Road to The Show, click here. Baseball has seen its fair share
Louisville's Okey hits for the cycle
The backstop claims the seventh cycle in Bats history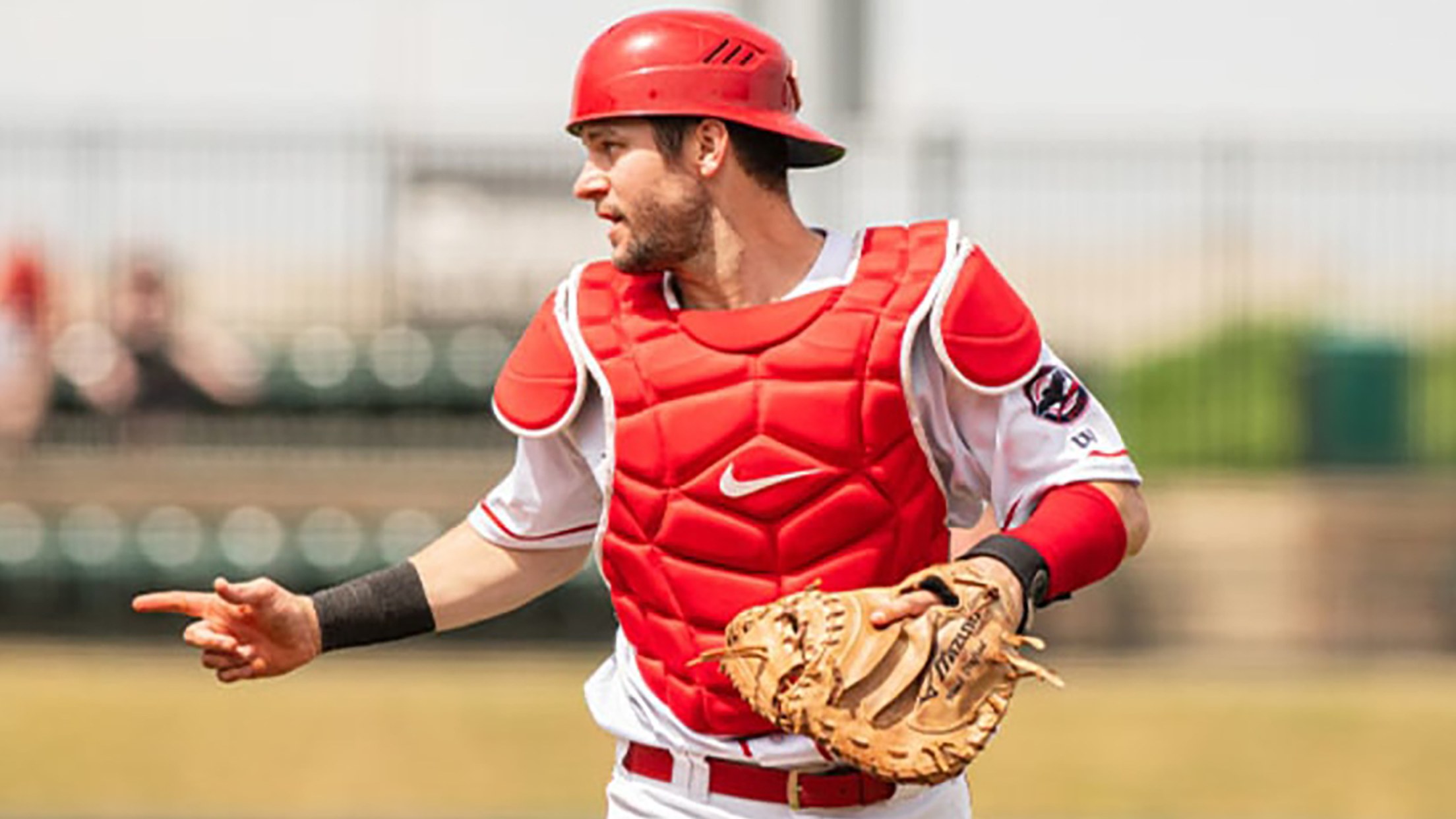 Chris Okey already had a single, a home run and a triple in the game when he was on-deck with two outs in the ninth inning on Saturday night. The backstop had already driven in three runs and scored twice, and Triple-A Louisville had a sizeable lead on the scoreboard.
Prospect Q&A: Reds lefty Abbott
Club's No. 13 prospect discusses strikeout artistry, facing Votto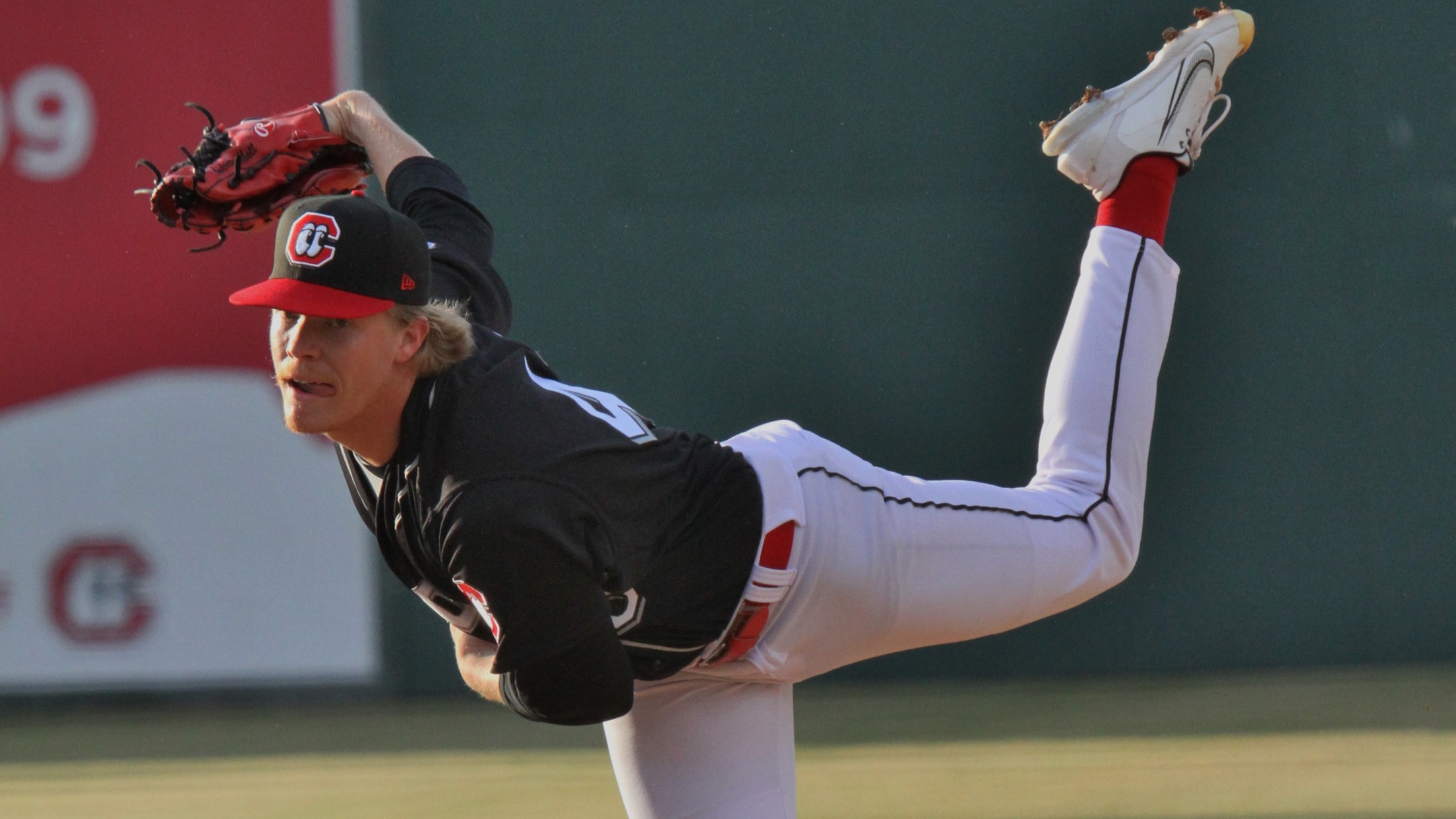 Andrew Abbott's uncanny ability to strike out batters in droves dates back to his amateur career. Now ranked as the No. 13 Reds prospect, Abbott has continued to rack up punchouts in high quantities. The six-foot, 180-pound left-hander sports a 14.3 K/9 in his first six appearances between High-A Dayton
Scouting report: Reds shortstop McLain
No. 87 prospect hit the ground running in High-A after Draft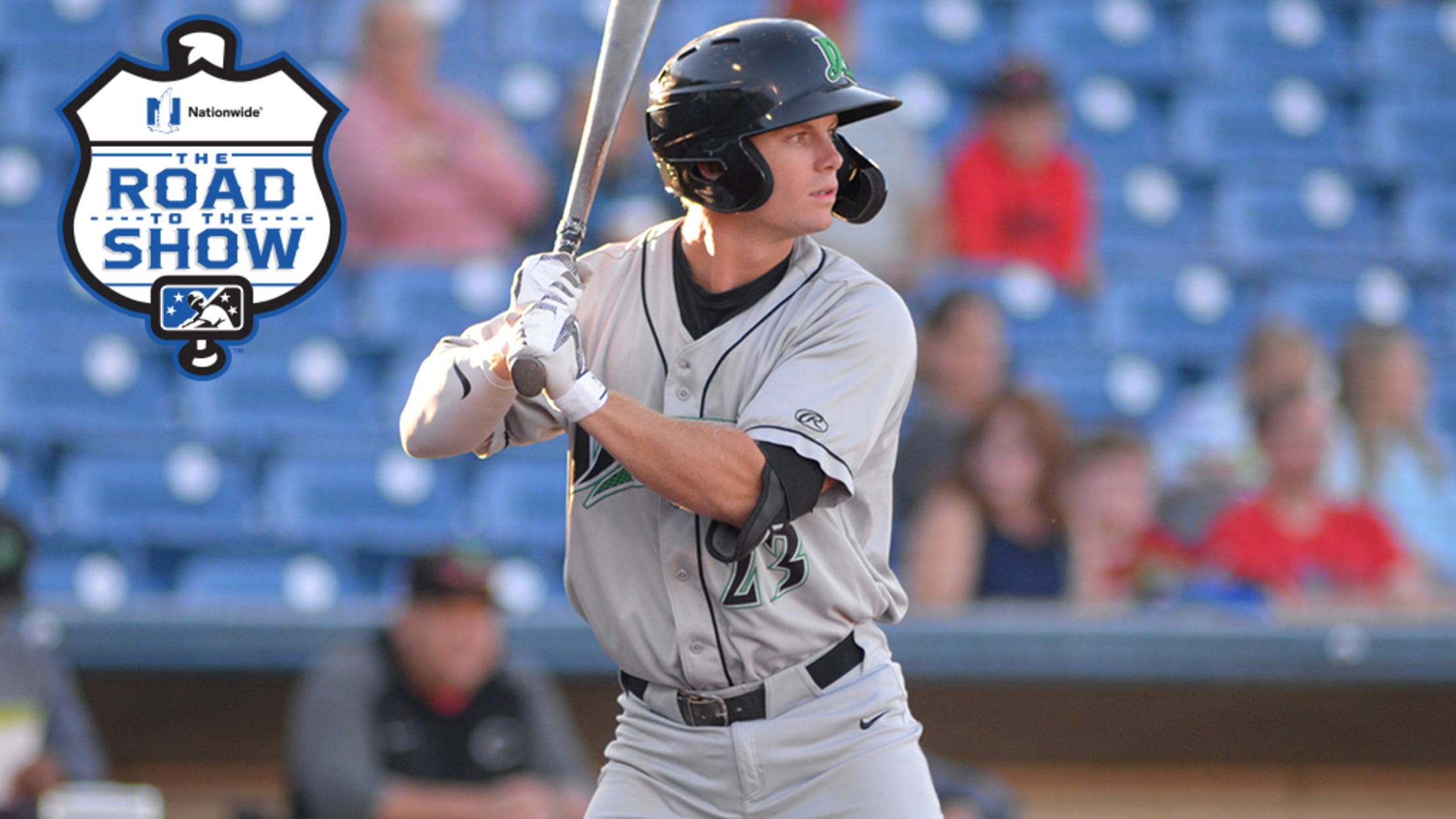 MiLB.com's Scouting Report series spotlights players who are just starting their professional careers, focusing on what the experts are projecting for these young phenoms. Here's a look at fourth-ranked Reds prospect Matt McLain. There seemed to be a smooth transition for Matt McLain from college to professional baseball. The fourth-ranked
Prospect season in review: Reds' Greene
No. 26 overall prospect shows electric stuff at upper levels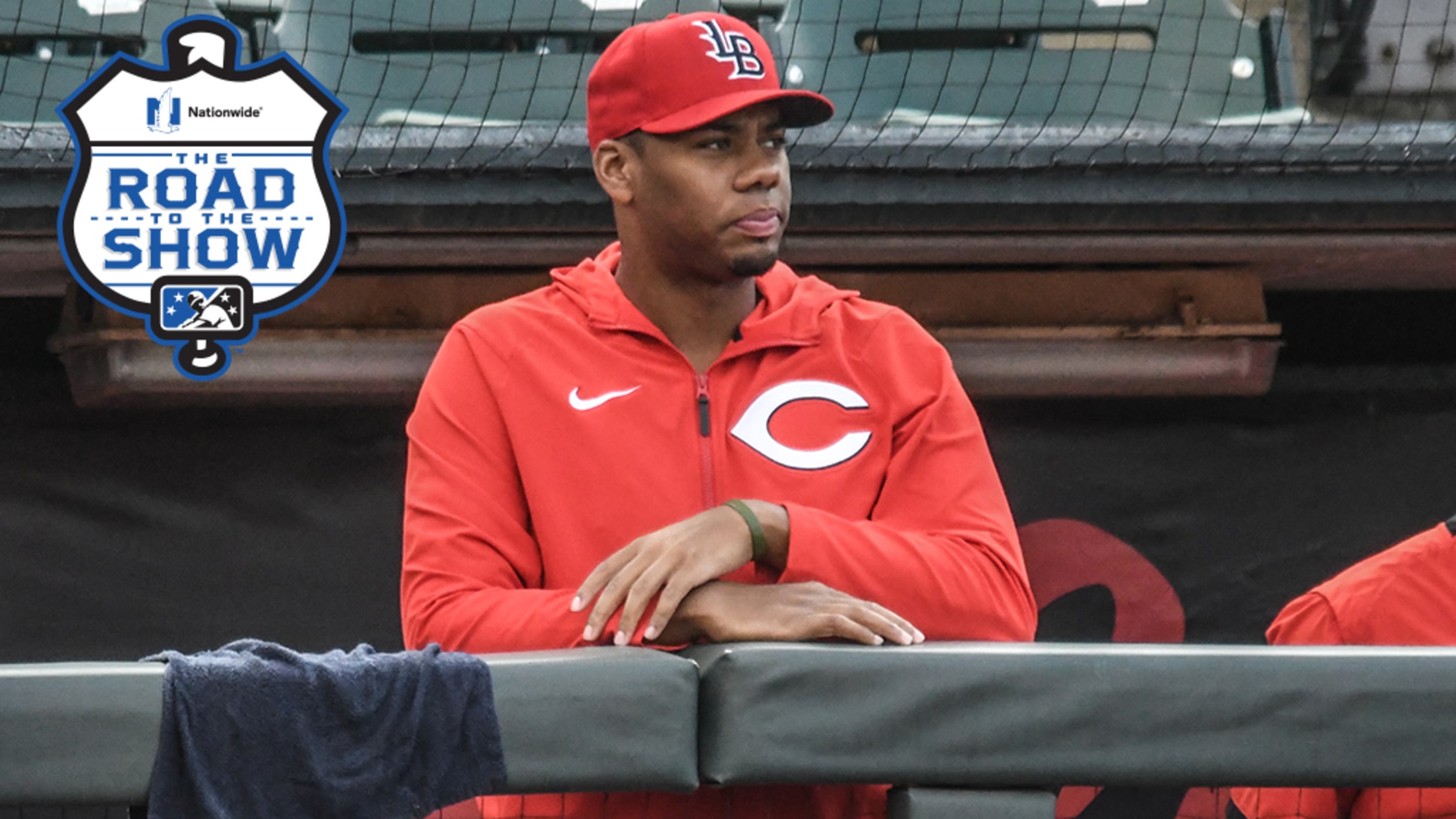 MiLB.com's Prospect Season in Review series spotlights players who shined brightest during the 2021 campaign. Here's a look at top Reds prospect Hunter Greene. For more player journeys on The Road to The Show, click here. After a year lost to the pandemic, a full season of Hunter Greene was
Ashcraft ready to recharge Big Red machine
Righty leading the next wave of young talent headed to Cincinnati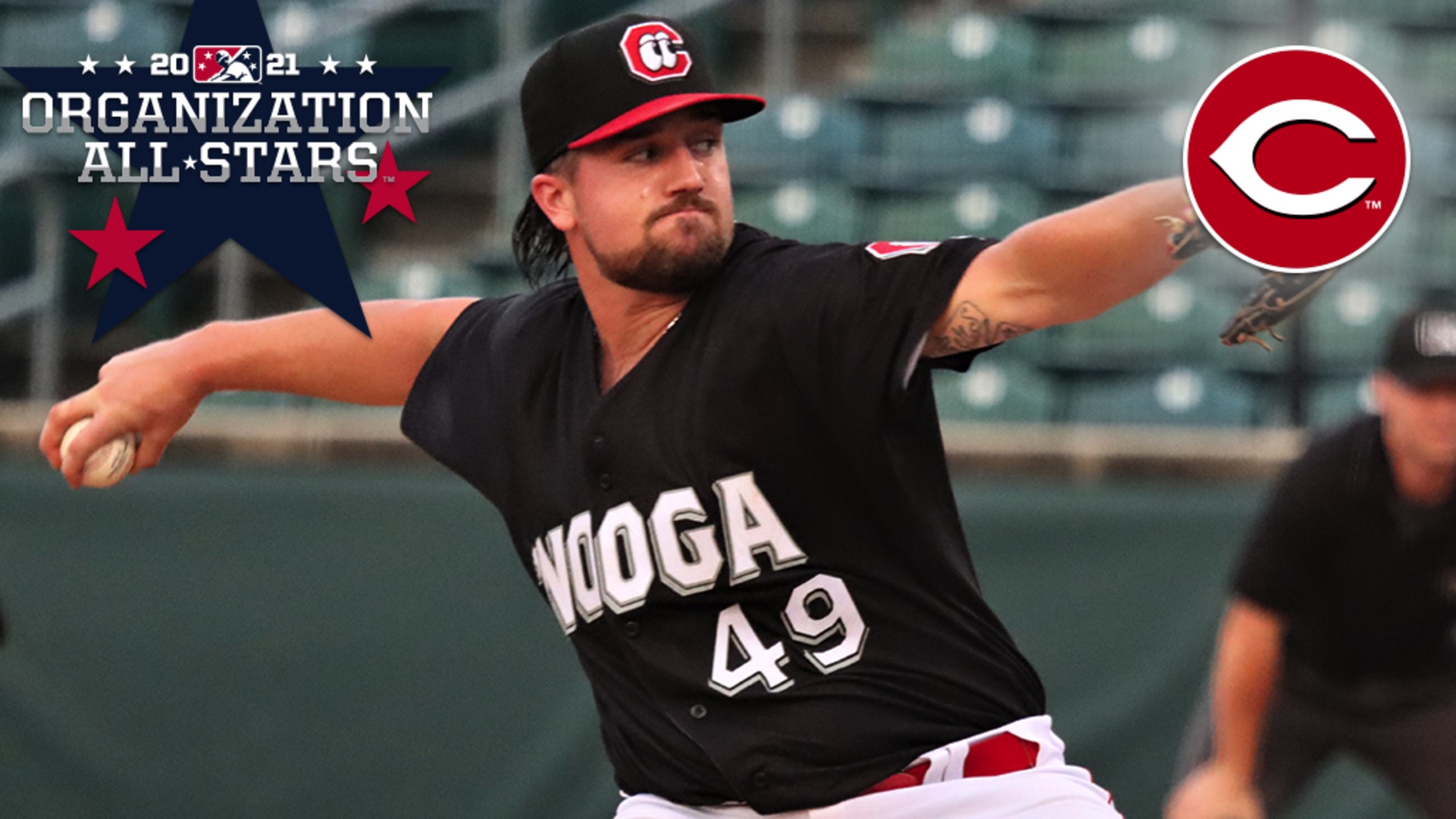 Each offseason, MiLB.com goes position by position across each system and honors the players -- regardless of age or prospect status -- who had the best seasons in their organization. Click here to locate your favorite club.