Field of Genes: Rochester's father-son team
Red Wings' ballpark grounds crew headed up by Buonomo duo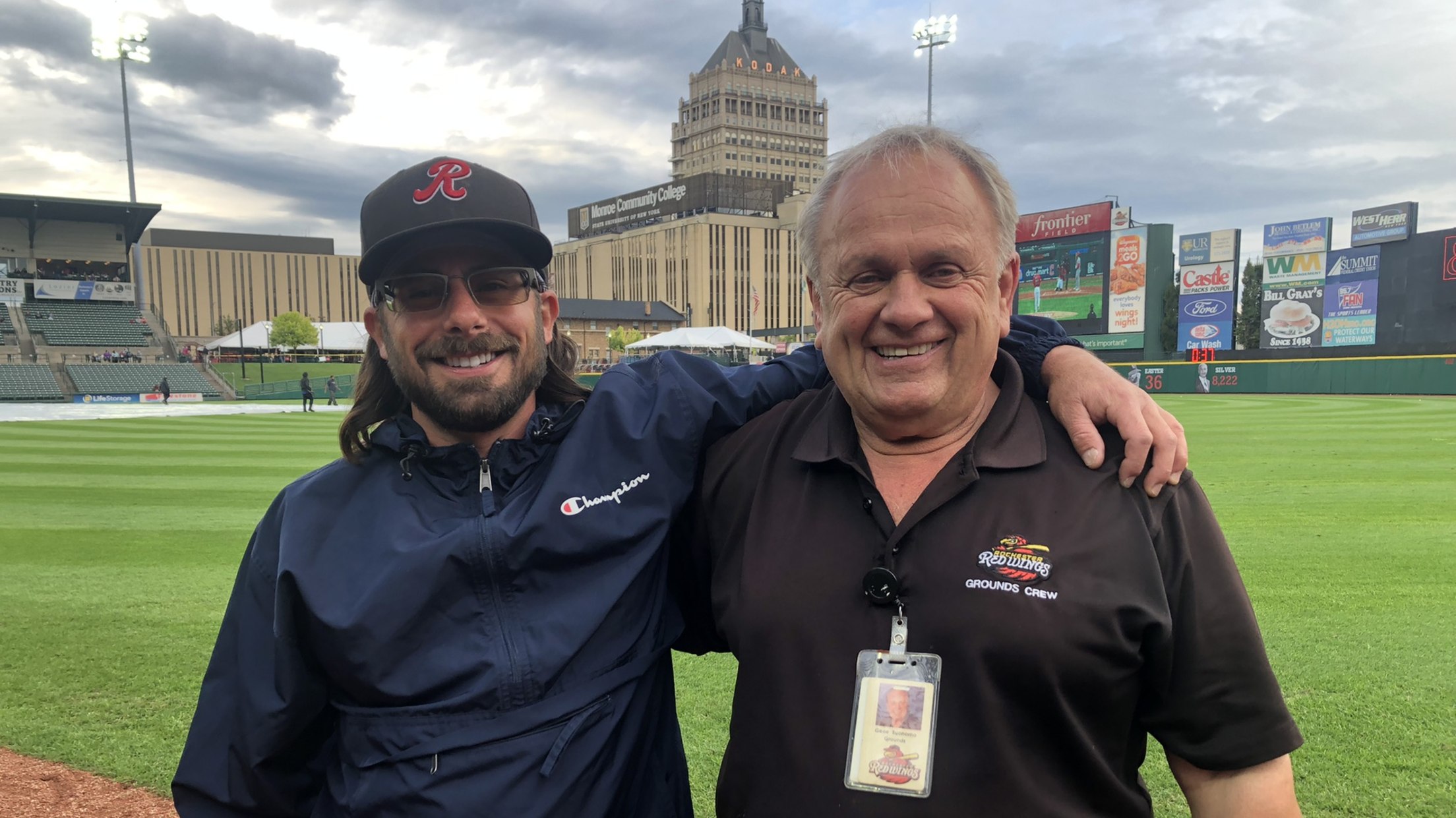 ROCHESTER, N.Y. -- Gene and Geno Buonomo are separated by one letter and not much else. Gene is the head groundskeeper for Triple-A Rochester while Geno, his son, is the assistant groundskeeper. As for how Geno came to Gene's line of work, it must've been in the genes. Right? "Uhhh,
Field general: Rosoff goes from Army to Erie
West Point graduate balances careers in baseball, military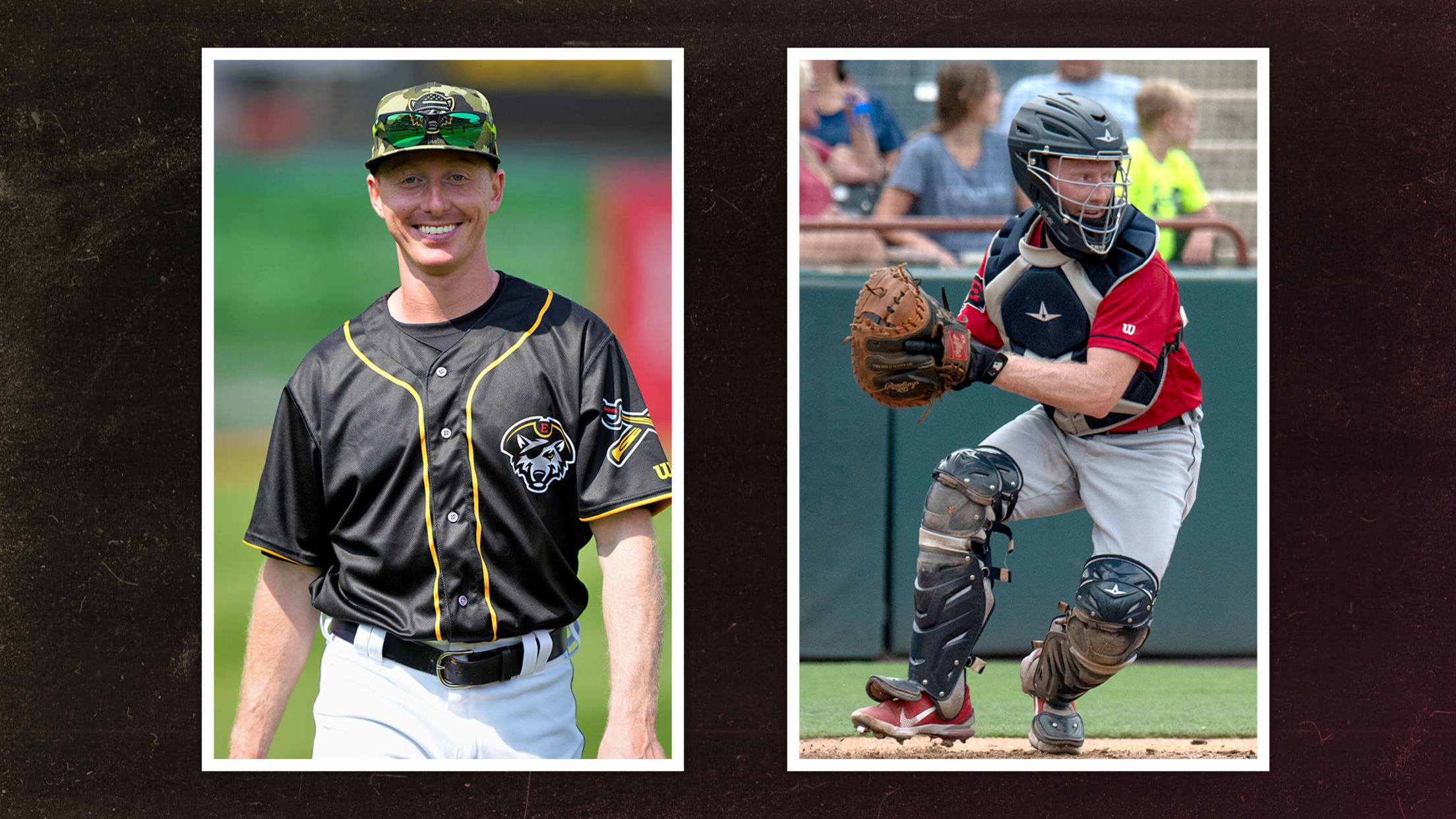 ERIE, Penn. -- When Double-A Erie catcher Jon Rosoff steps to the plate at UPMC Park, an Army running cadence song plays over the PA. This anomalous walk-up music, more evocative of boot camp than ballgame, encapsulates Rosoff's dual existence. Since signing with the Tigers organization in 2018, he's balanced
Yes to Yaya: Erie embraces energetic reliever 
SeaWolves' Chentouf an extroverted, exuberant fan favorite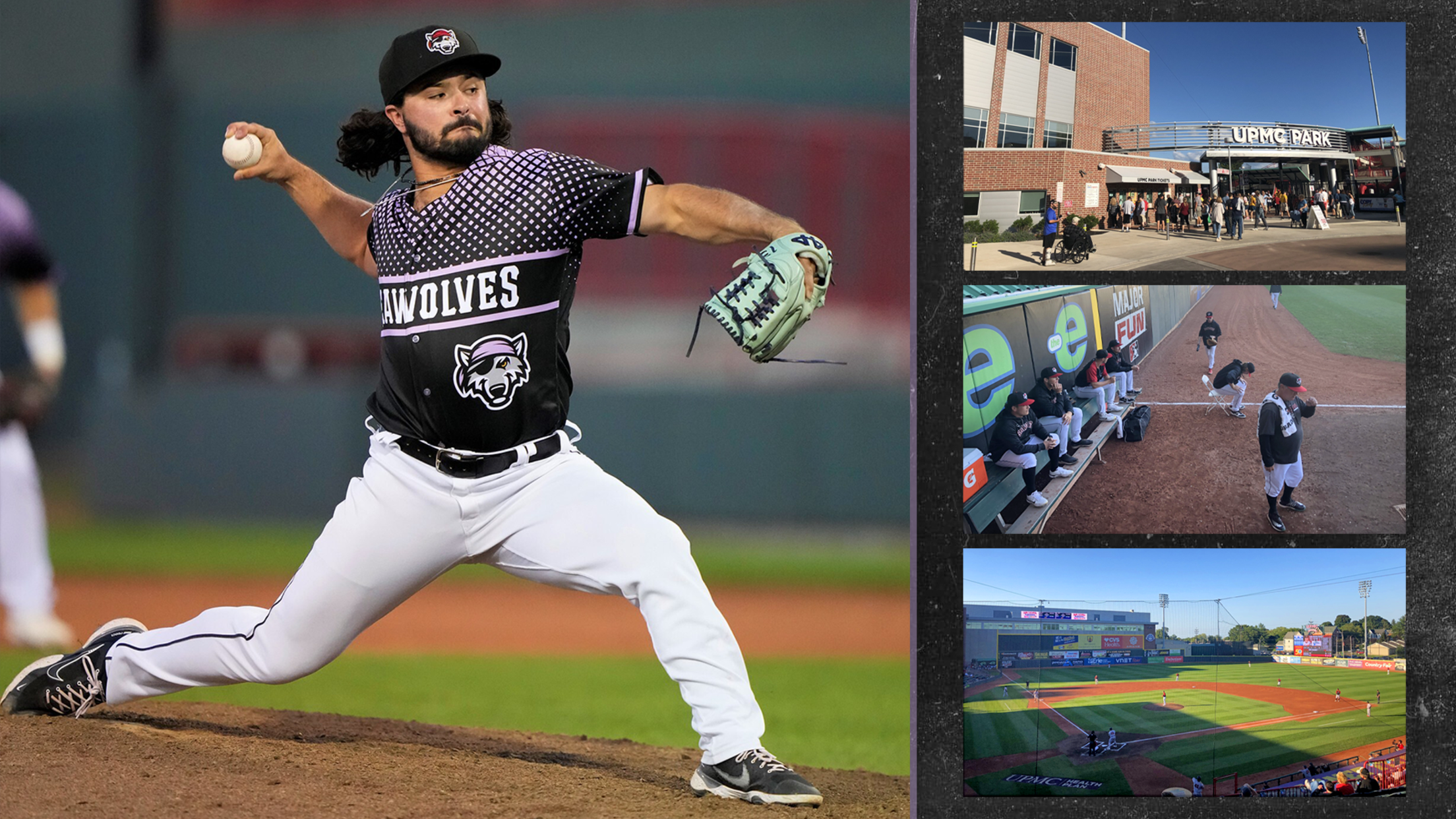 ERIE, Penn. -- Yasin Chentouf, a bearded, long-haired and compactly built SeaWolves relief pitcher, has always had a gift for gab. It's just who he is. This propensity for loquaciousness resulted in his nickname, which he's had for the entirety of his baseball career: Yaya. "My first year playing baseball,
Snake bites: Timber Rattlers chef elevates cuisine
Behrman caters to Appleton appetites with diverse ballpark menu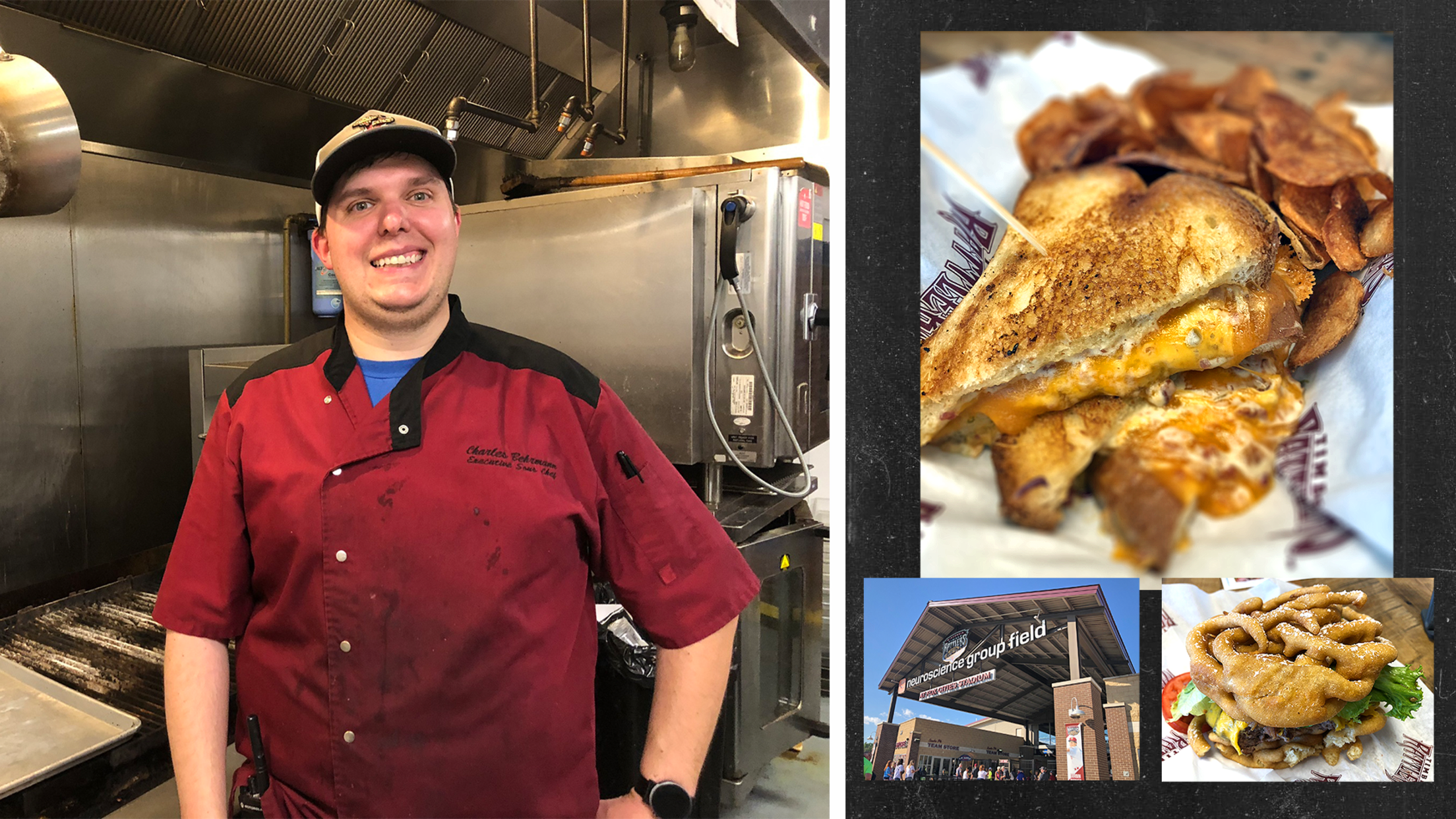 APPLETON, Wisconsin -- It's one hour before game time, and Charles Behrmann is busy. The Wisconsin Timber Rattlers executive chef is working out of a spacious ballpark kitchen, stationed in front of a battery of sizzling deep fryers and frequently checking on the various items baking in the adjacent ovens.
A look at late season Negro League tributes
Paying homage in Bowie, Mississippi, Frisco and Wilmington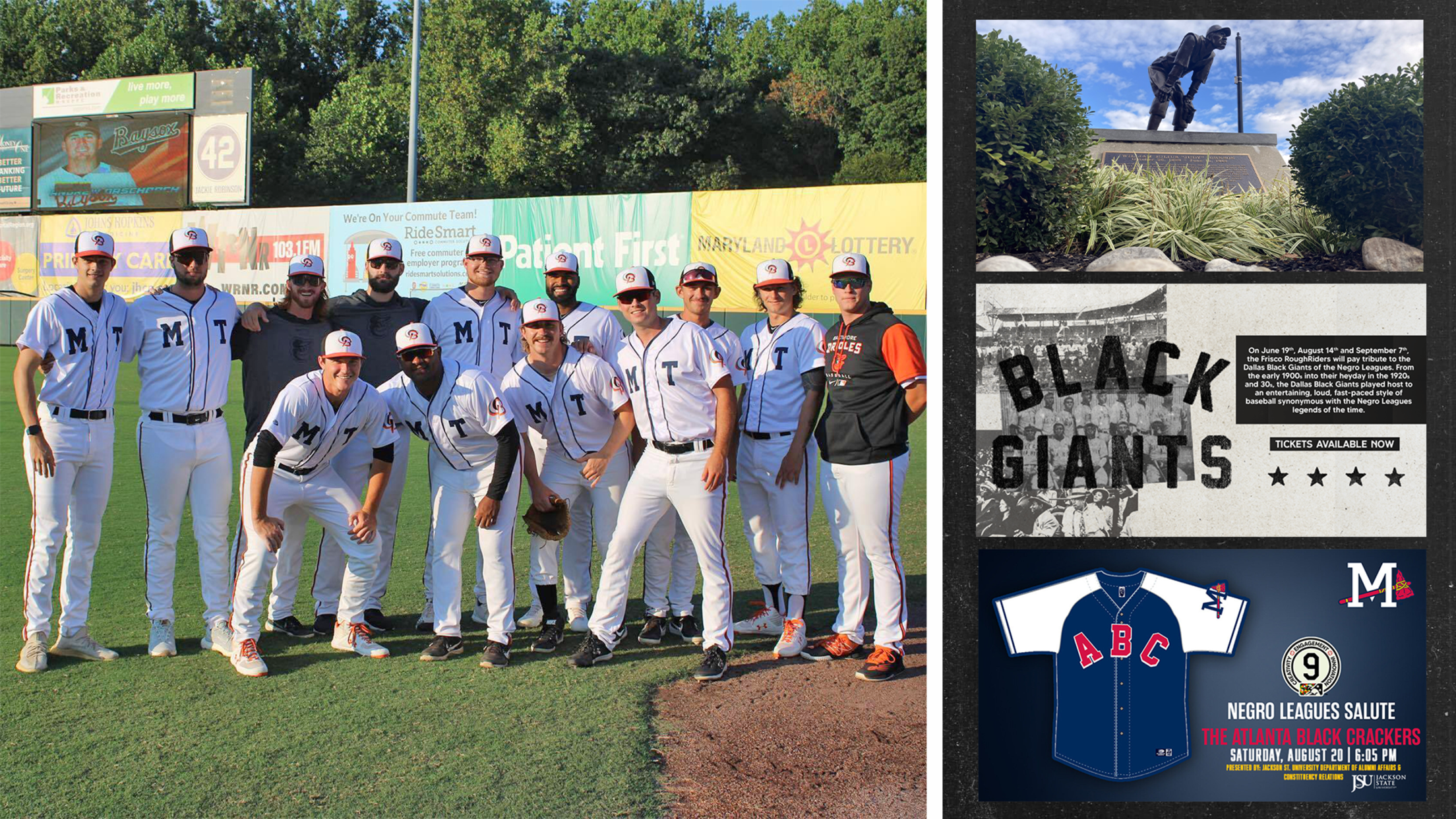 This is an excerpt from the latest edition of the Ben's Biz Beat Newsletter, bringing Minor League Baseball business and culture news to your inbox each and every Thursday. Check out the full newsletter HERE. Subscribe HERE.
Keep it, throw it back: MiLB teams bring past to life
Diablos, Warthogs and Boll Weevils experiencing on-field revivals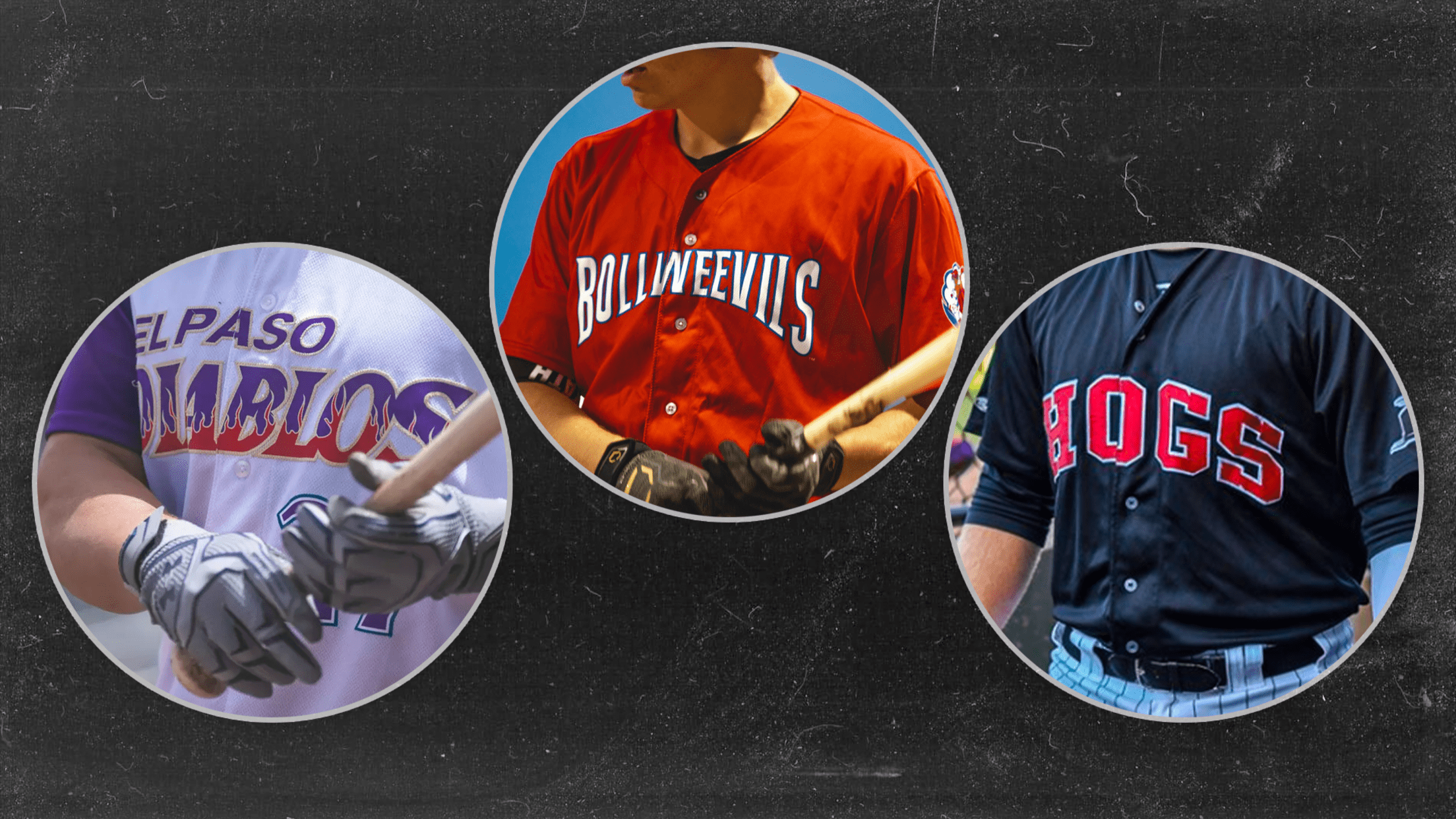 This is an excerpt from the latest edition of the Ben's Biz Beat Newsletter, bringing Minor League Baseball business and culture news to your inbox each and every Thursday. Check out the full newsletter HERE. Subscribe HERE.
Riding the tube: Beloit fans float to ballpark
Sky Carp stage inaugural Rock River "Drift to the Diamond"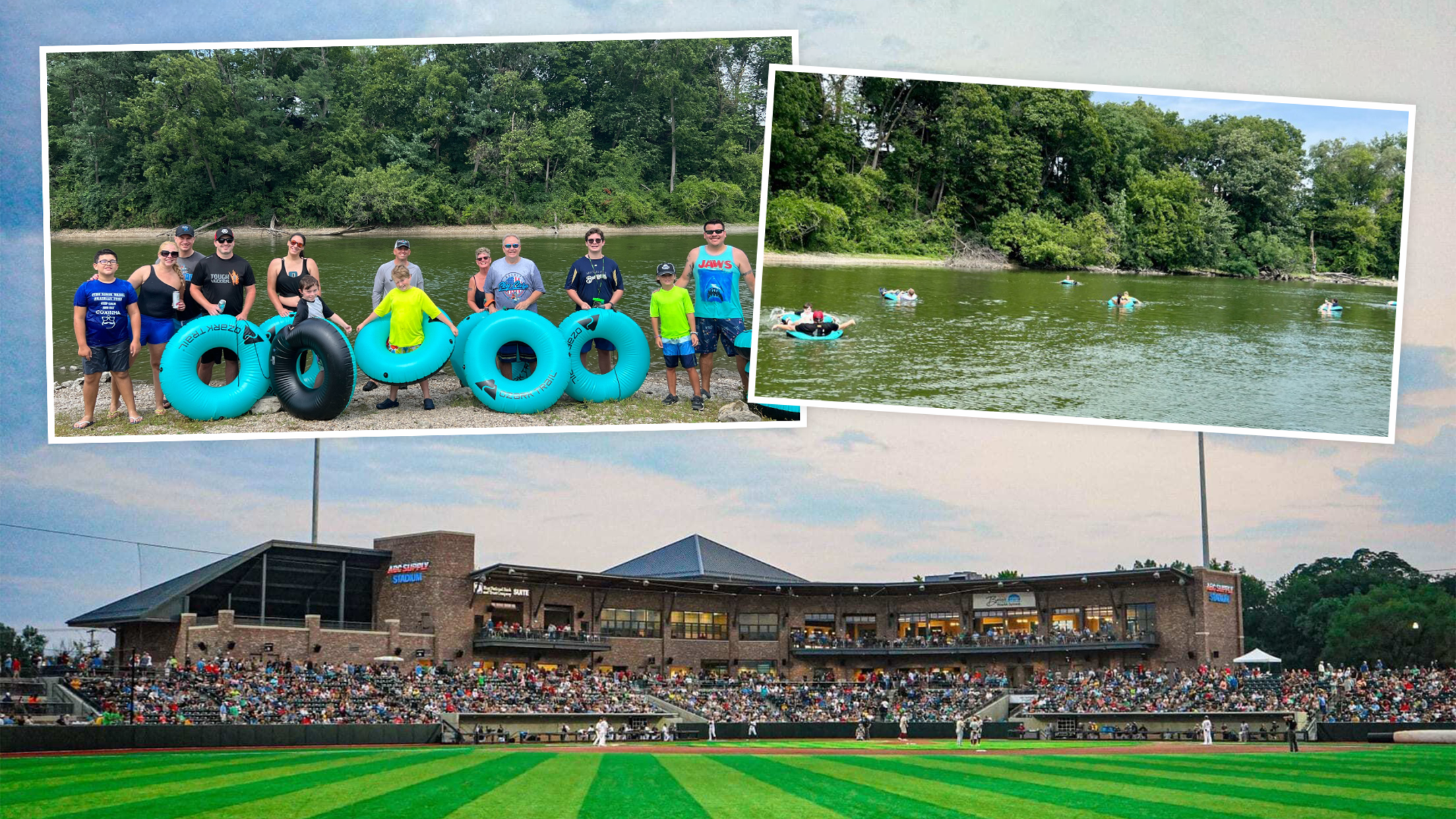 Beloit, Wisconsin's Midwest League team may have a fish in its name, but Sky Carp is actually a slang term for a goose. Nonetheless, the Marlins' High-A affiliate still has an affinity for, and proximity to, the water. This was made abundantly clear this past Sunday, as fans traveled to
Snappers to Sky Carp: Beloit fans stick with team 
Pat and Ken Arndt reflect on Pohlman Field's intimacy, accessibility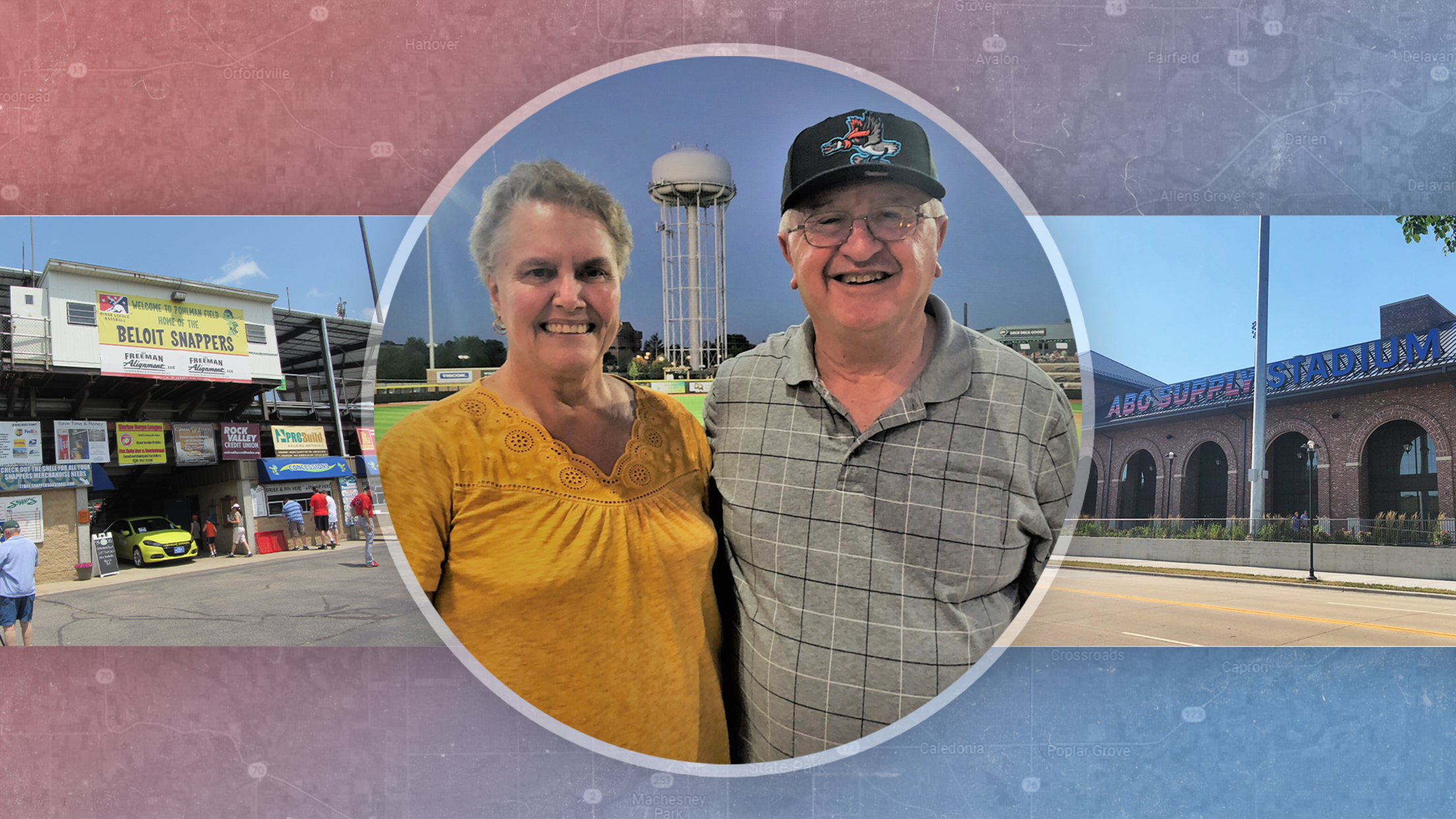 BELOIT, Wisconsin -- 2021 marked the end of the line for Pohlman Field, home of Beloit, Wisconsin's Midwest League team since 1982. During that farewell campaign, the High-A Miami affiliate, then known as the Snappers, had seven full-season ticket holders. Not 700, 70 or even 17. Just seven. Pat and
Visiting Bricktown's Oklahoma Sports HOF
OKC Dodgers' ballpark also houses shrine to Sooner State greats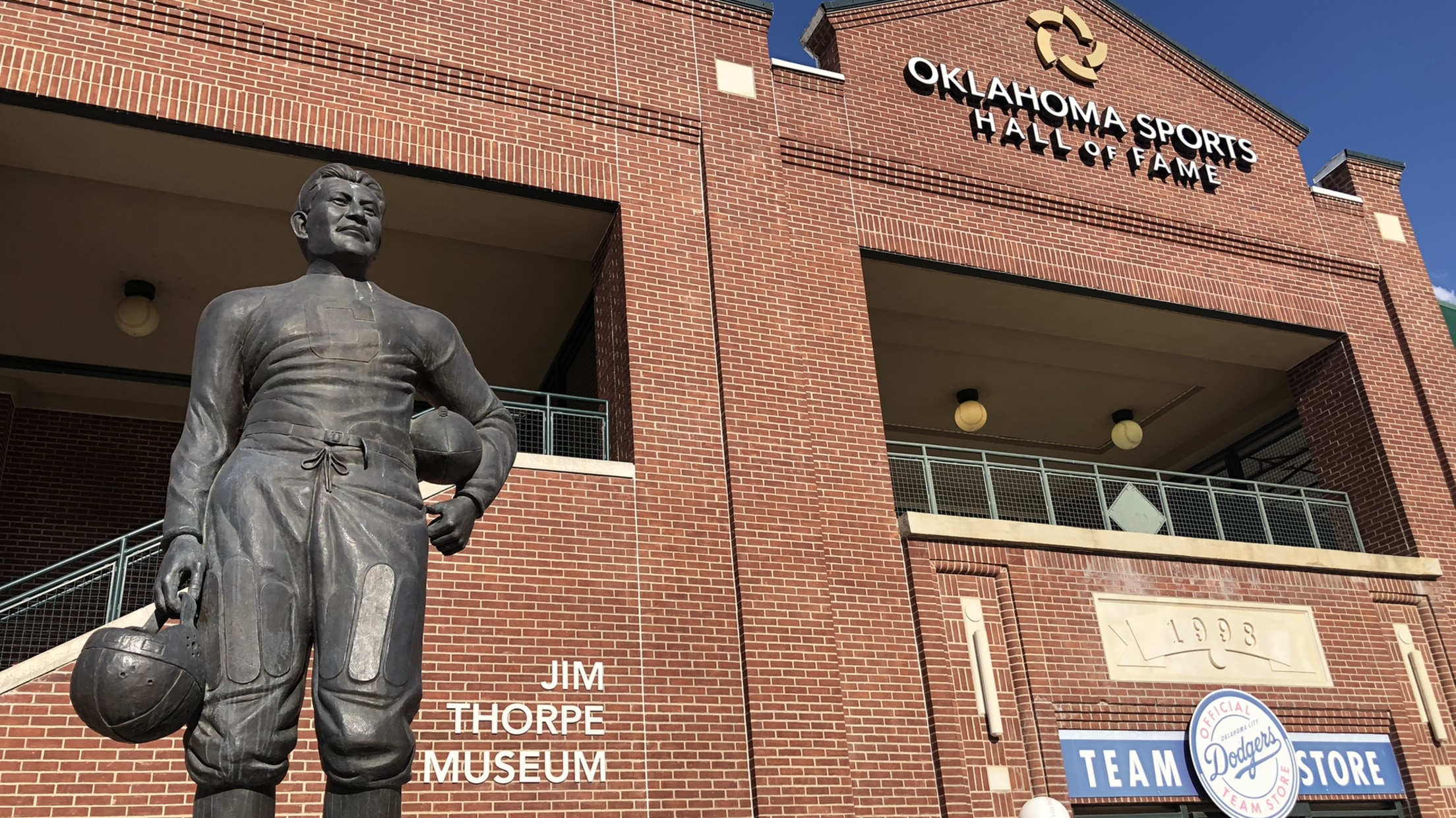 OKLAHOMA CITY -- "Astronauts, country music stars and athletes, we seem to just spit 'em out." That's Justin Lenhart's succinct summation of Oklahoman occupations that have made an outsized impact on American culture. As curator of the Oklahoma Sports Hall of Fame, Lenhart's focus is on the "athletes" portion of
Get the popcorn: Joey Chestnut visits Indy Indians
Competitive eating superstar preps for upcoming record attempt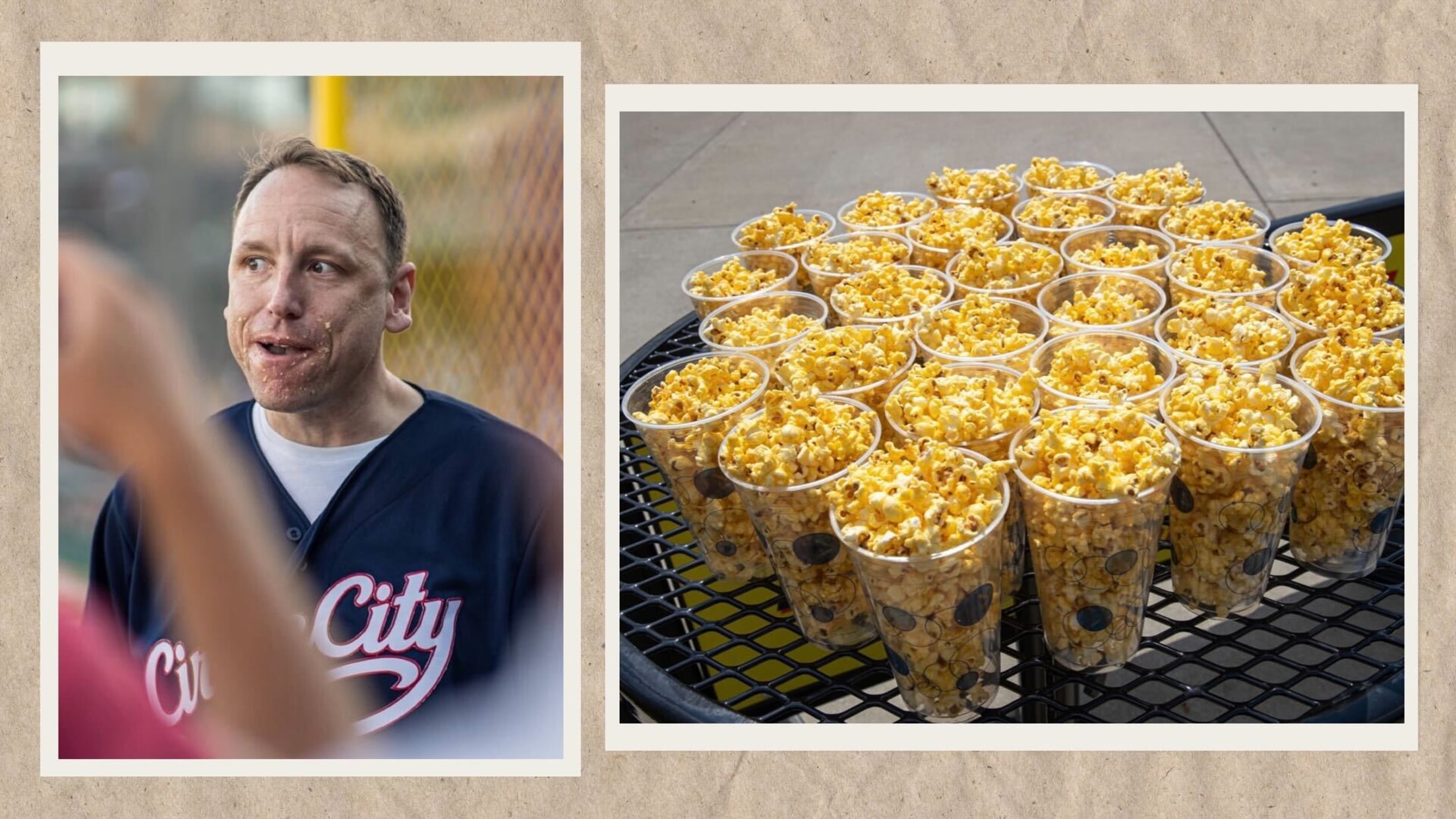 For the average baseball fan, popcorn is a snack to be savored over the course of several innings. For Joey Chestnut, it's to be eaten nonstop at rapid speed over the course of eight suspense-filled minutes. At 6:40 p.m. on Tuesday, Aug. 23, prior to the evening's Indianapolis Indians game
Ball hogs: St. Paul's porcine baseball legacy 
For as long as they've existed, Saints have celebrated pigs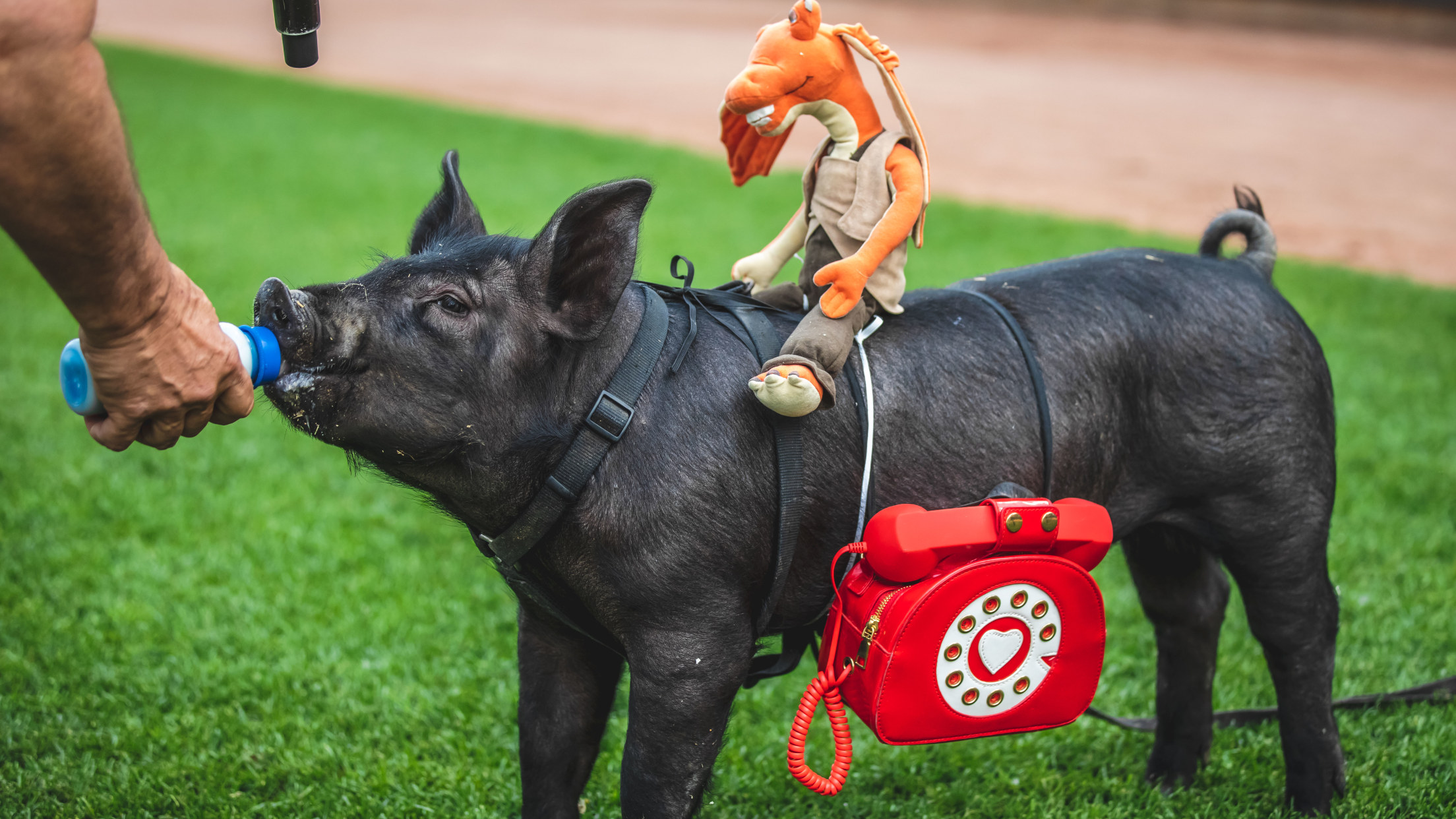 ST. PAUL, Minnesota -- During their inaugural 1993 campaign at Midway Field and in every season since, the St. Paul Saints have employed a ball pig whose job is to deliver baseballs to the home plate umpire. These saddlebag-wearing dugout messengers are the most prominent aspect of a gameday experience
Hubbard brothers take hands-on approach in Tulsa
Drillers owners inspired by fan-friendly legacy of their father, Went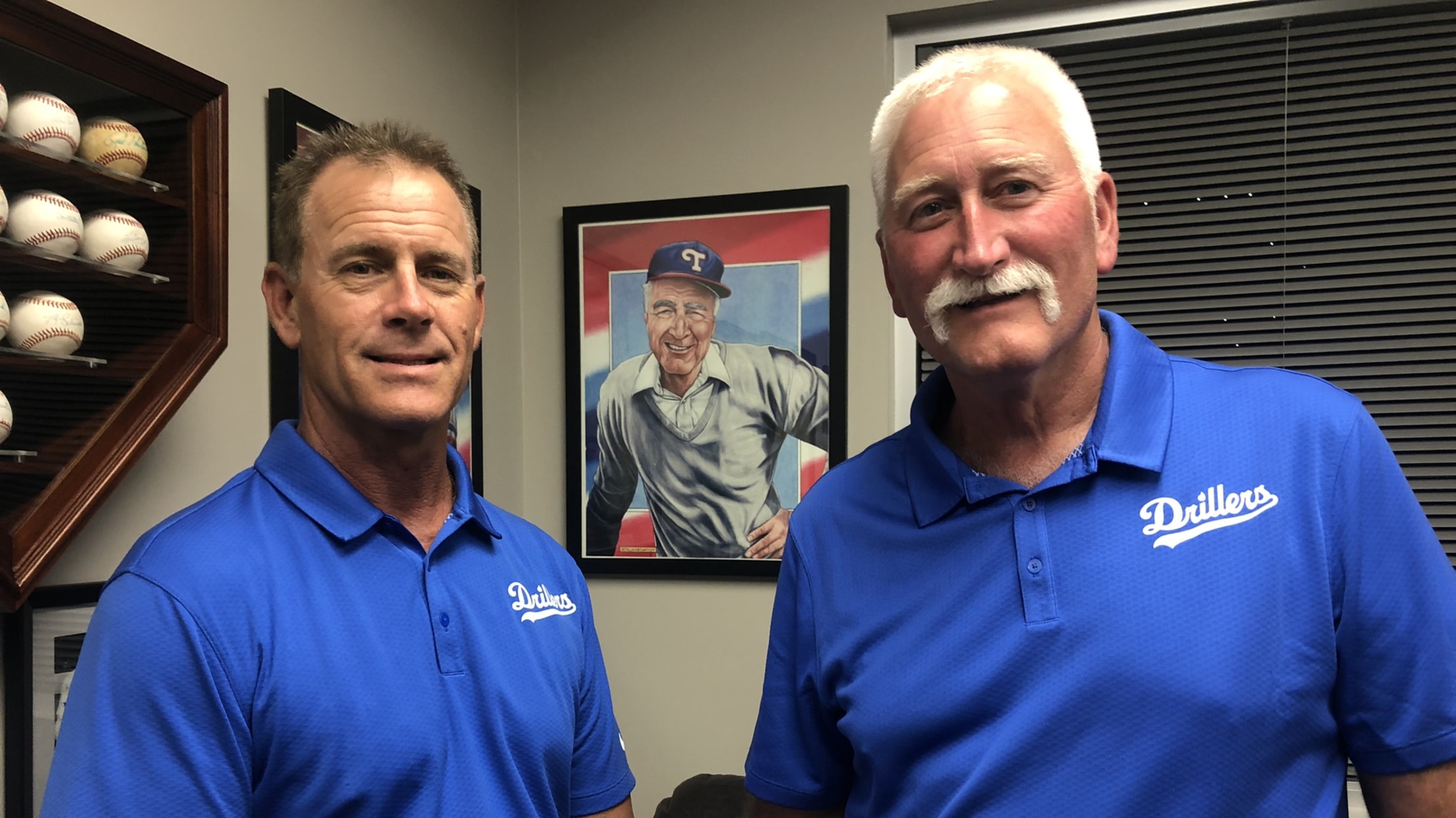 TULSA, Oklahoma -- Prior to a Tulsa Drillers game late last month, Jeff Hubbard was stationed just inside the front entrance handing out bobbleheads and breaking down the cardboard boxes they had been stored in. His brother, Dale, could be found on the streets outside, shuttling fans in a golf
Local 'Ghosts' bring Field of Dreams to life 
Iowa-based baseball group has long and improbable history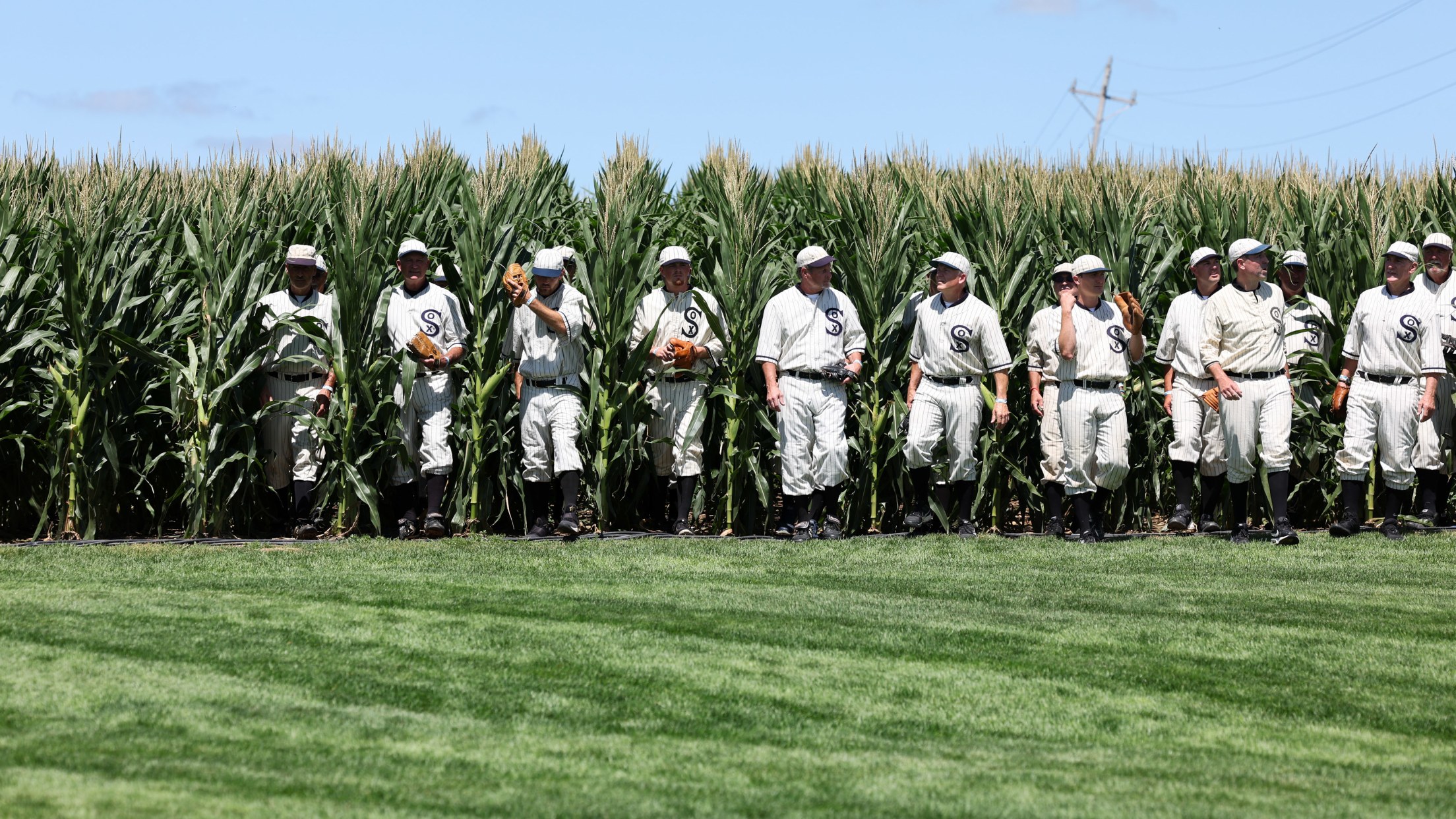 DYERSVILLE, Iowa -- On Tuesday afternoon, prior to the inaugural MiLB at Field of Dreams game, a group of men wearing 1919 Chicago White Sox uniforms emerged from the same cornfield depicted in the movie. This pinstriped contingent were members of the Ghost Players, a group that played a huge
MiLB at Field of Dreams gameday journal
A real-time account of a cinematically inspired cornfield contest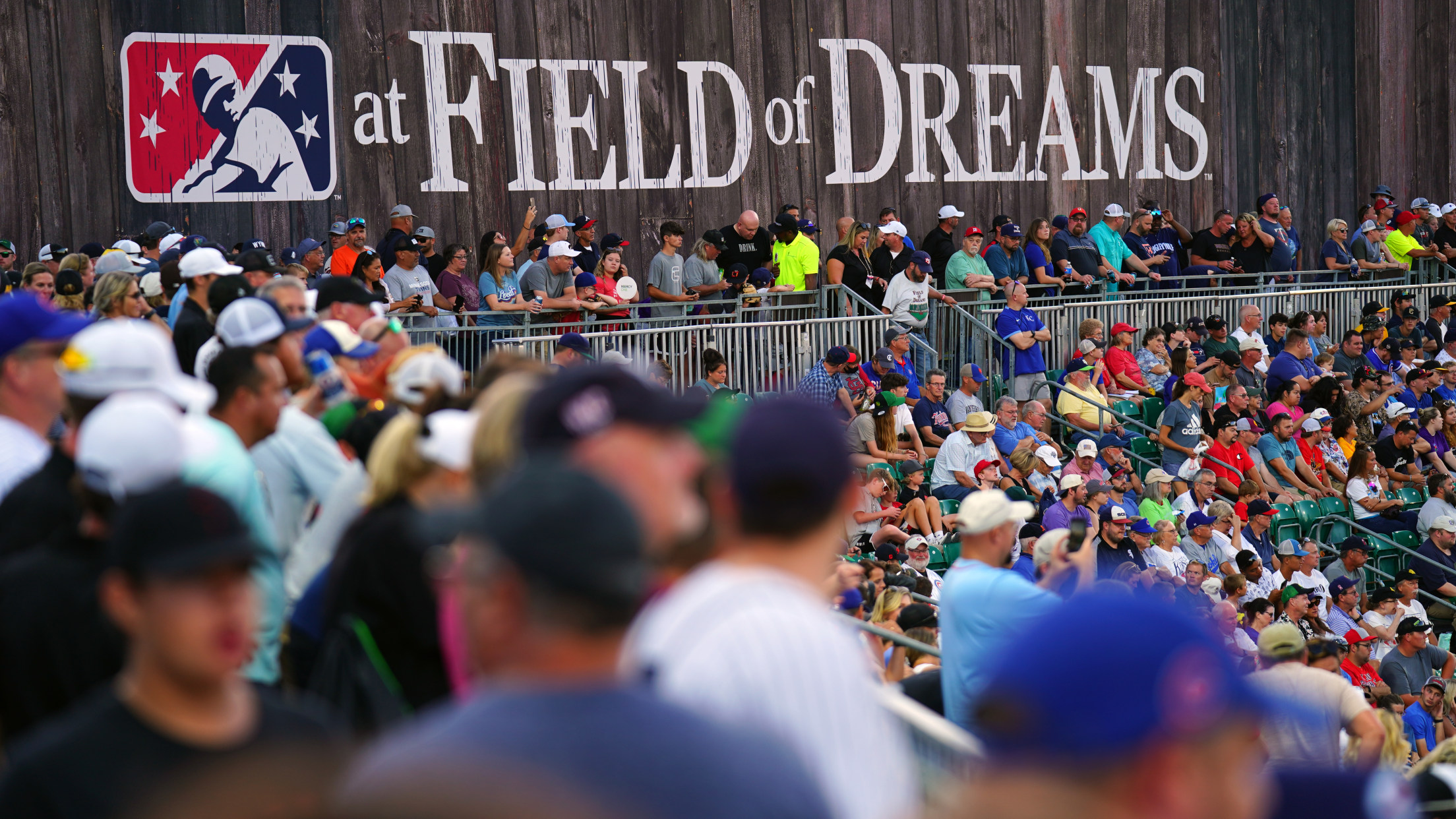 DYERSVILLE, Iowa -- "If you write it, they will read." As I traveled into Iowa, marveling at the grandeur of the mighty Mississippi, this sentiment echoed through my head. Whether a ghostly transmission or a convenient manifestation of my subconscious, it matters not. Cinematic inspiration is everywhere today, as the
MiLB.com crew traveling to 'Field of Dreams'
Cedar Rapids and Quad Cities facing off in cornfield Tuesday night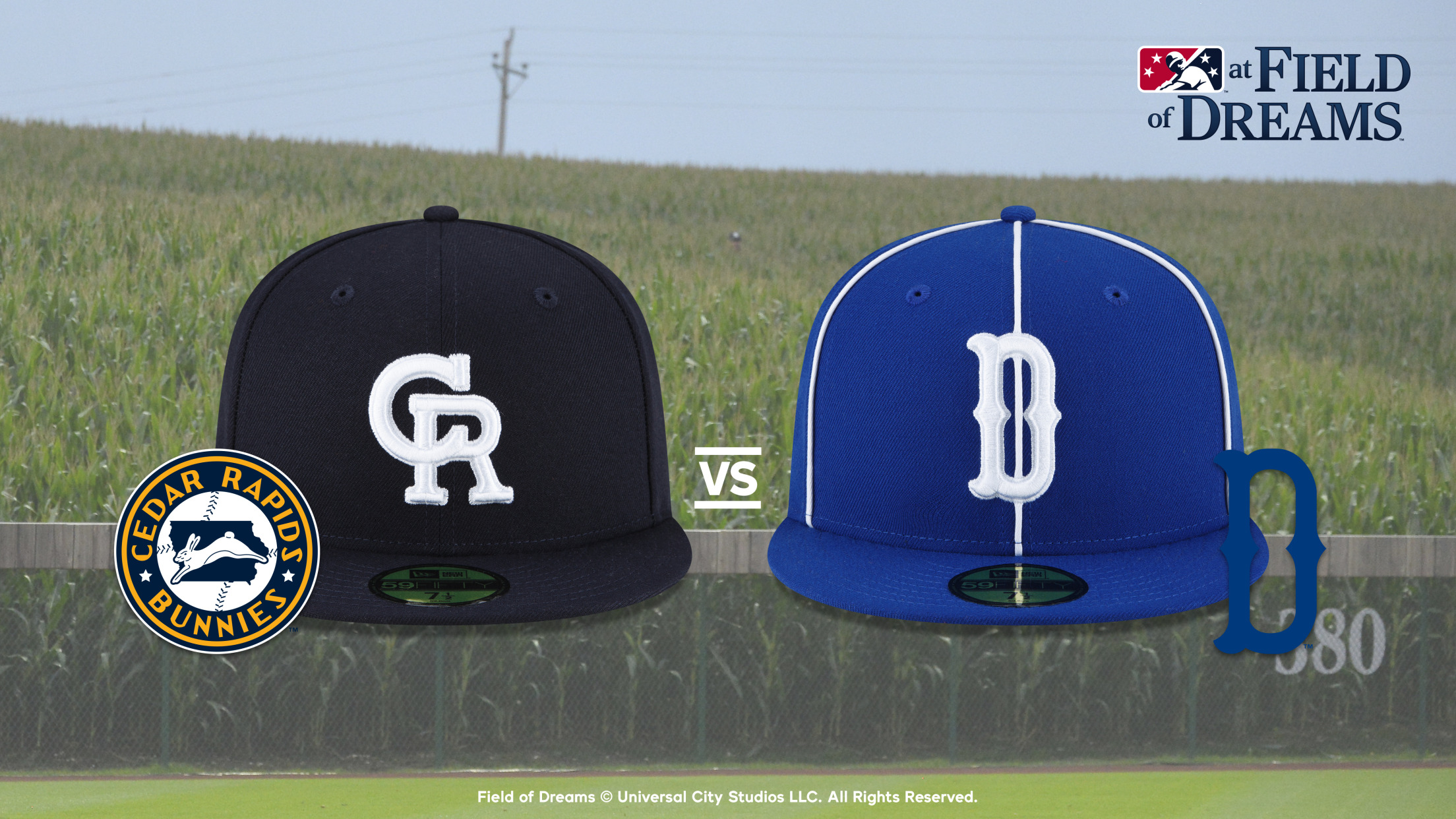 Road trip! On Sunday morning, Kelsie Heneghan, Sam Dykstra and myself will set our GPS coordinates for Dyersville, Iowa, home of the inaugural MiLB at Field of Dreams game. This mystical Midwest League contest will take place Aug. 9, two days before the Cubs and the Reds play the MLB
Love is in the air: Wind Surge inspire romance novel 
Wichita ballpark employee writes tale of love, murder, mascot races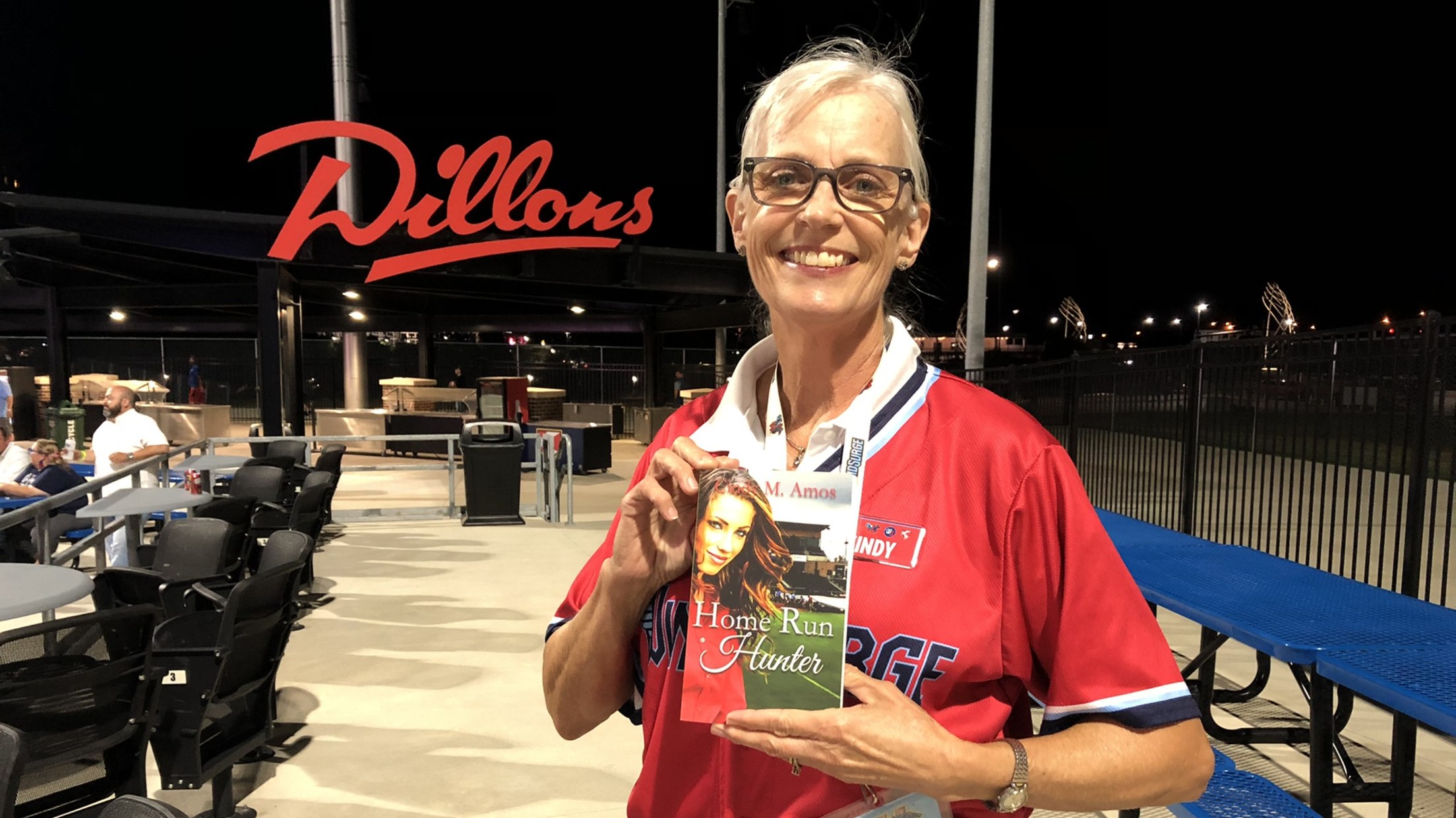 WICHITA, Kansas -- An internship with a Minor League Baseball team can result in all sorts of unpredictable experiences. For example, Jacob Koch served as the inspiration for the lead protagonist in a romance novella set at the ballpark. The novella in question is Home Run Hunter, written by Cindy
Play on: School band bolstered by ballpark food
Del City students raise funds via OKC Dodgers concession work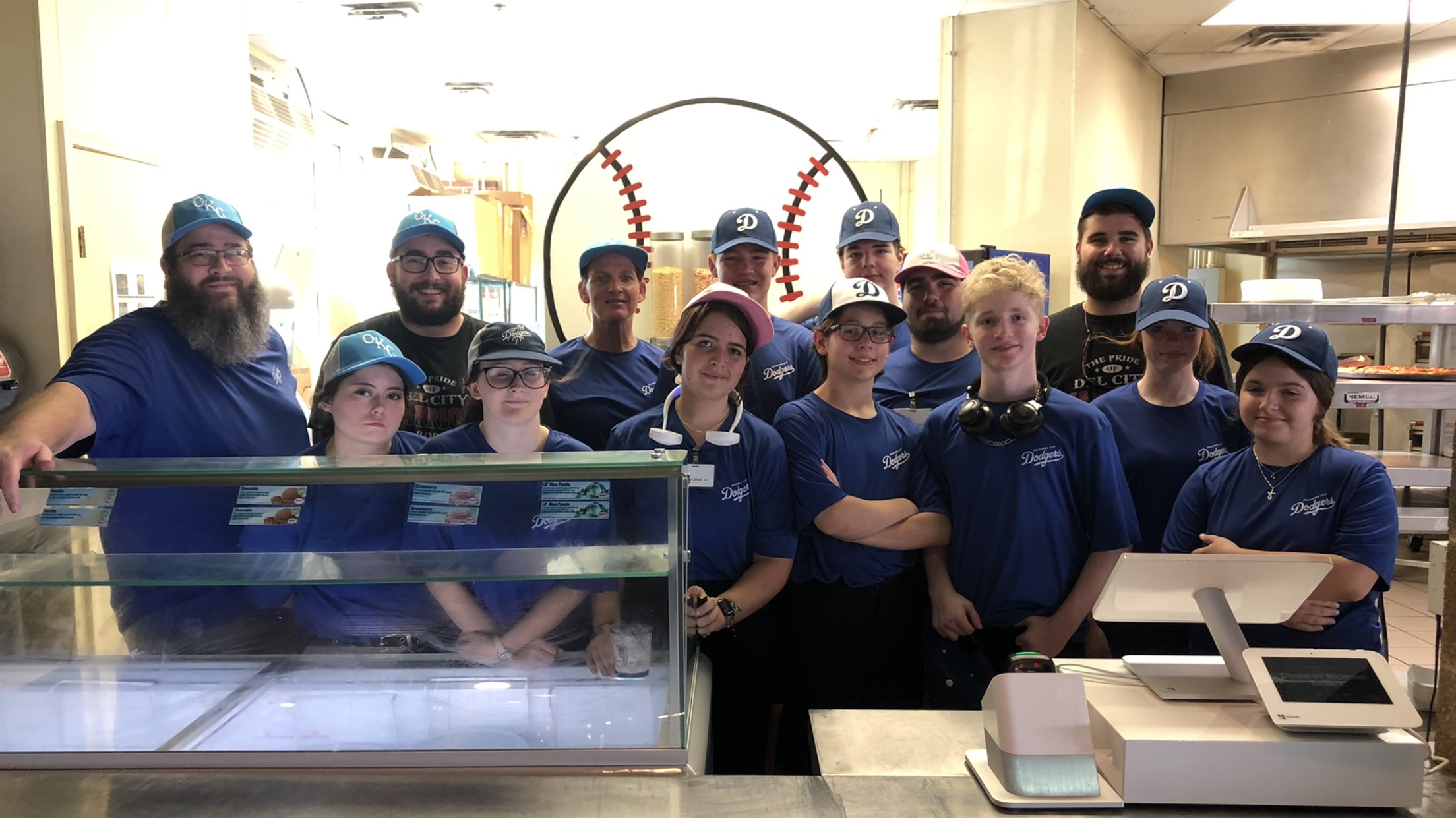 OKLAHOMA CITY -- At every Oklahoma City Dodgers home game, students from the Del City High School band can be found working the concession stands. The money raised from their efforts is crucial, to the extent that head band director Sean Johnson calls it "the lifeblood of our program." "Our
Living the dream: Larson earns spot in Beloit
Sky Carp broadcaster hired after winning ballpark competition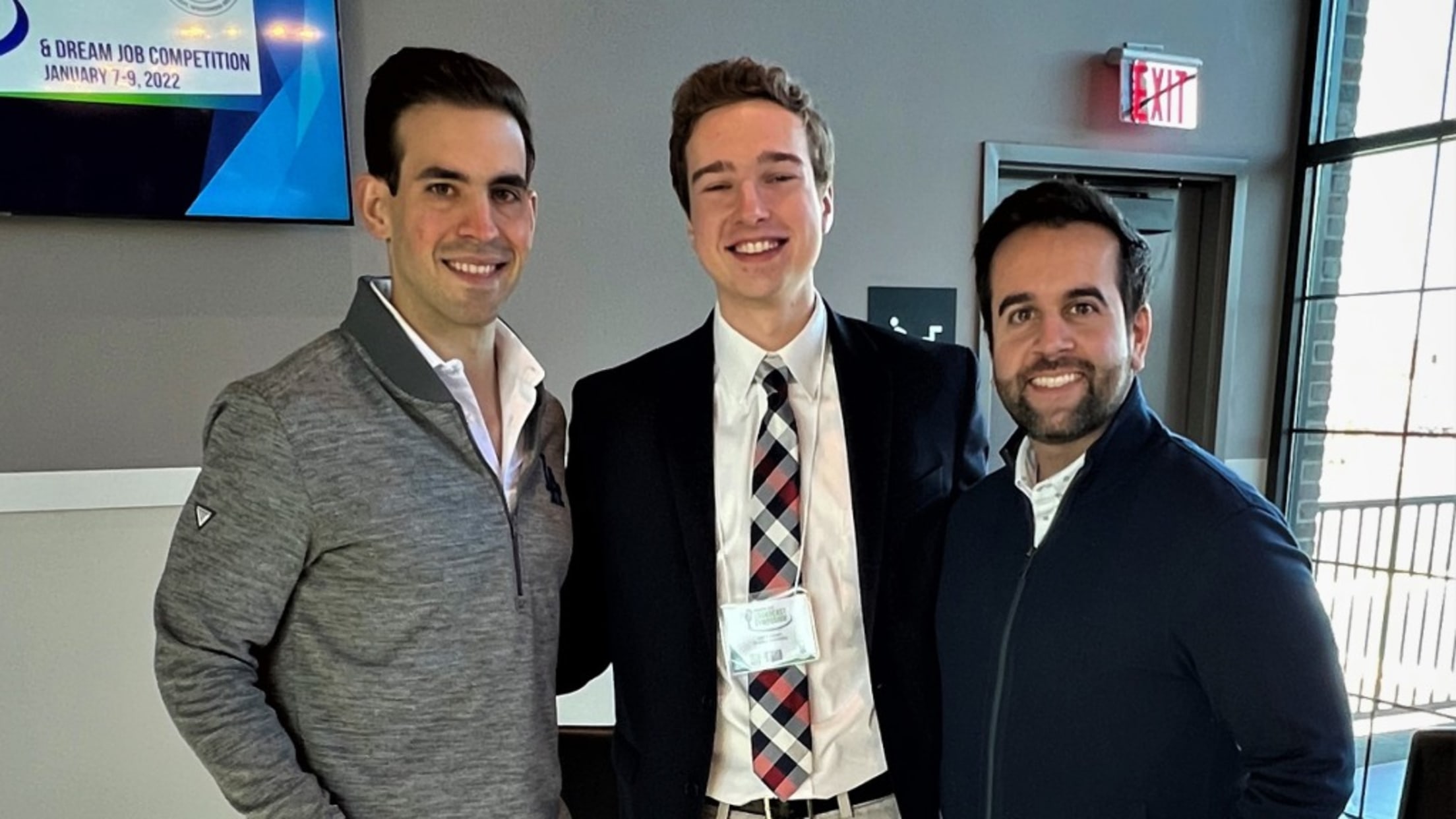 BELOIT, Wisconsin -- How does one end up with a dream job? In Larry Larson's case, he won a literal Dream Job Competition. Simple, right? Larson, a native of Rockford, Ill., is the voice of the Beloit Sky Carp. He landed the gig with the High-A Marlins affiliate after surviving
Karaoke and marathons: Seigo does it all in St. Paul
Saints' Masabuchi has led a versatile and unpredictable baseball life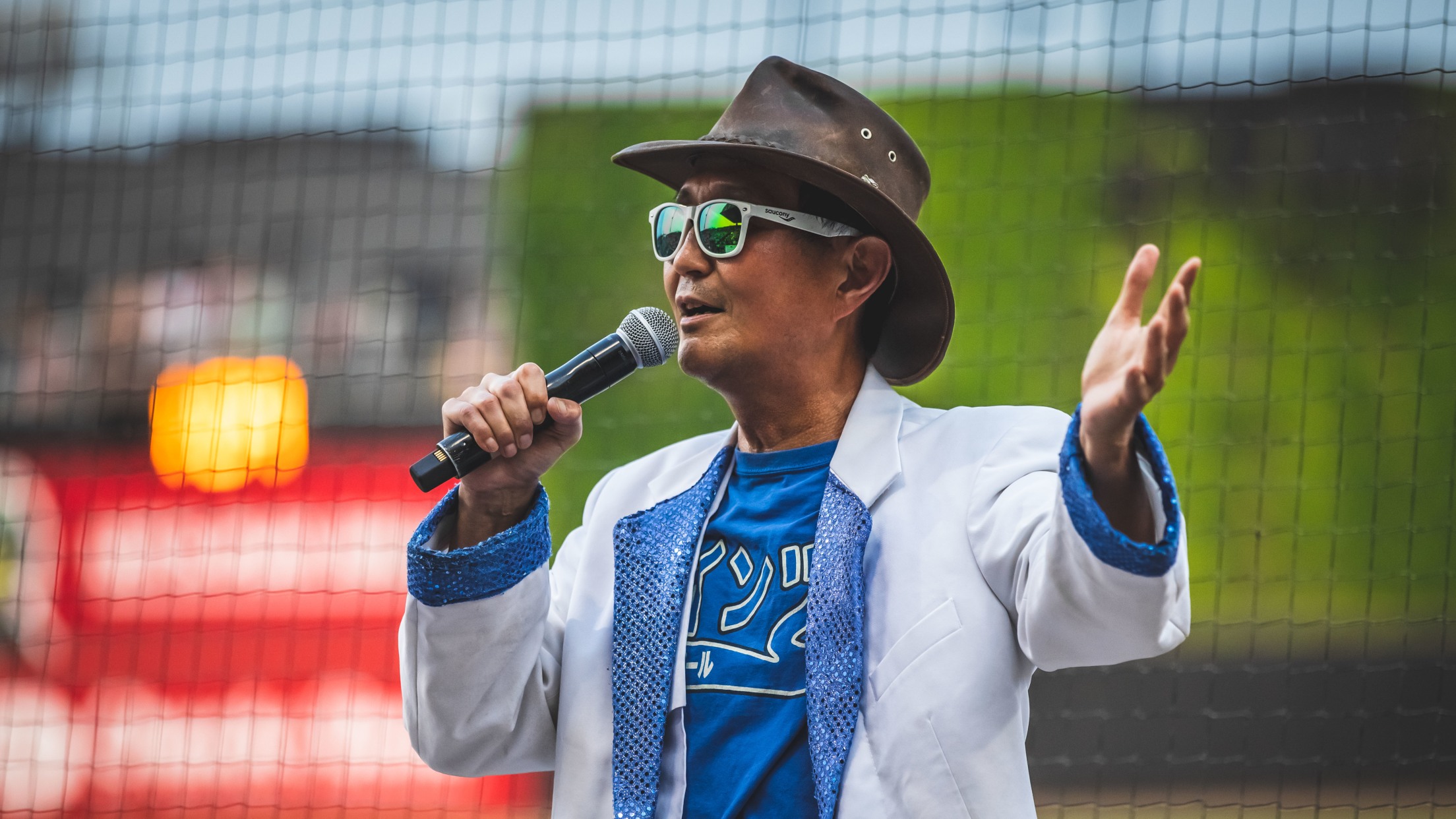 ST. PAUL, Minnesota -- How many laps around CHS Field does it take to complete a marathon? Seigo Masabuchi knows, because he's done it. He's done a lot of things over the course of nearly 25 years with the St. Paul Saints, all part of a baseball career that has
What's up, Doc? Beloit pitcher blazes unique path
M.D. Johnson studies mechanics, fixes gloves, embraces domesticity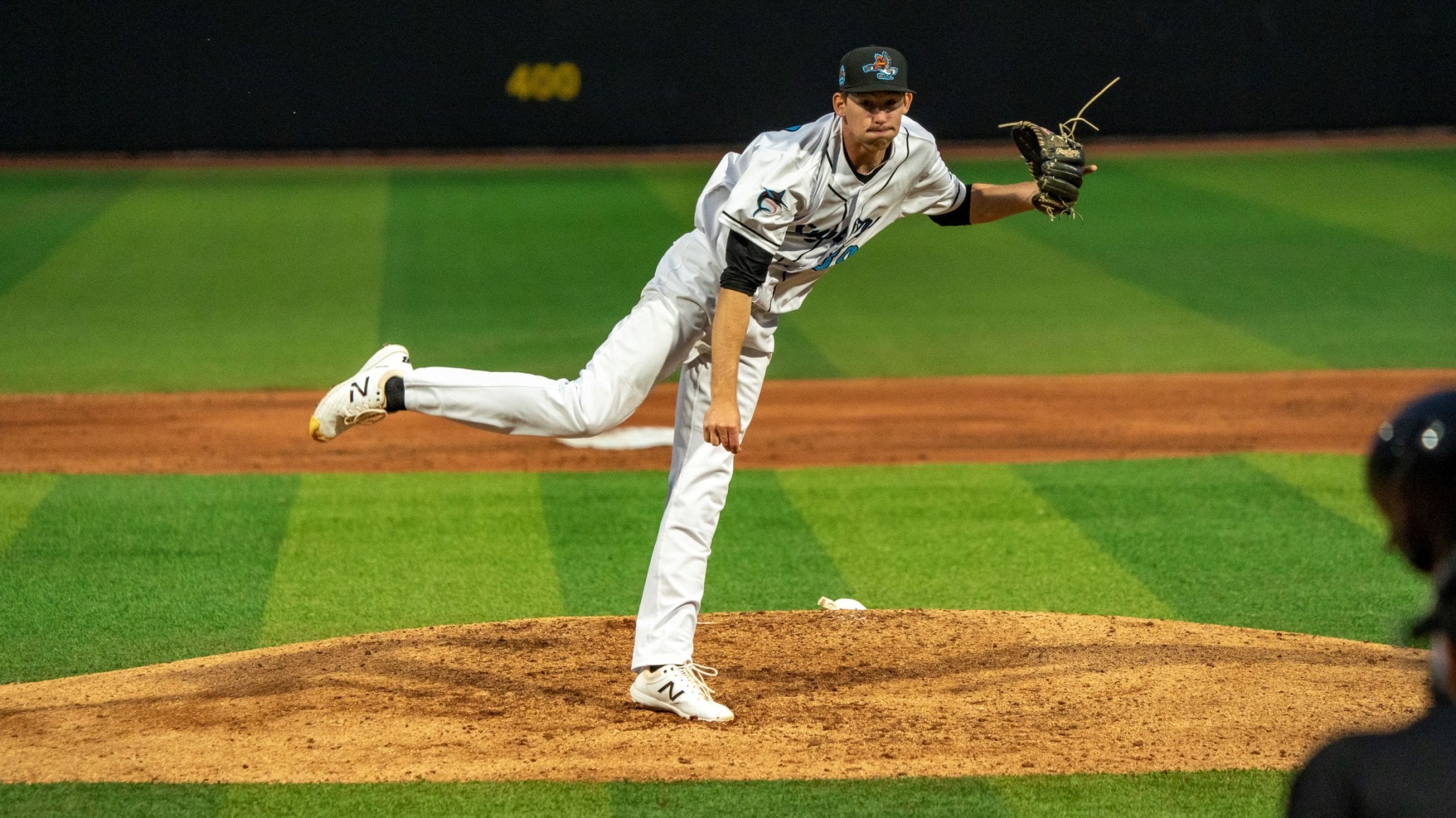 BELOIT, Wisconsin -- His legal name is Michael David Johnson, but these days he's often referred to as Doc. It's a fitting nickname for the ace of the Beloit Sky Carp, even if he's a long way from a PhD. "In the baseball world I've always been known as M.D.,"
Setting the tone: Crowley provides sound for Saints
Musical director and ballpark keyboardist a tuneful St. Paul stalwart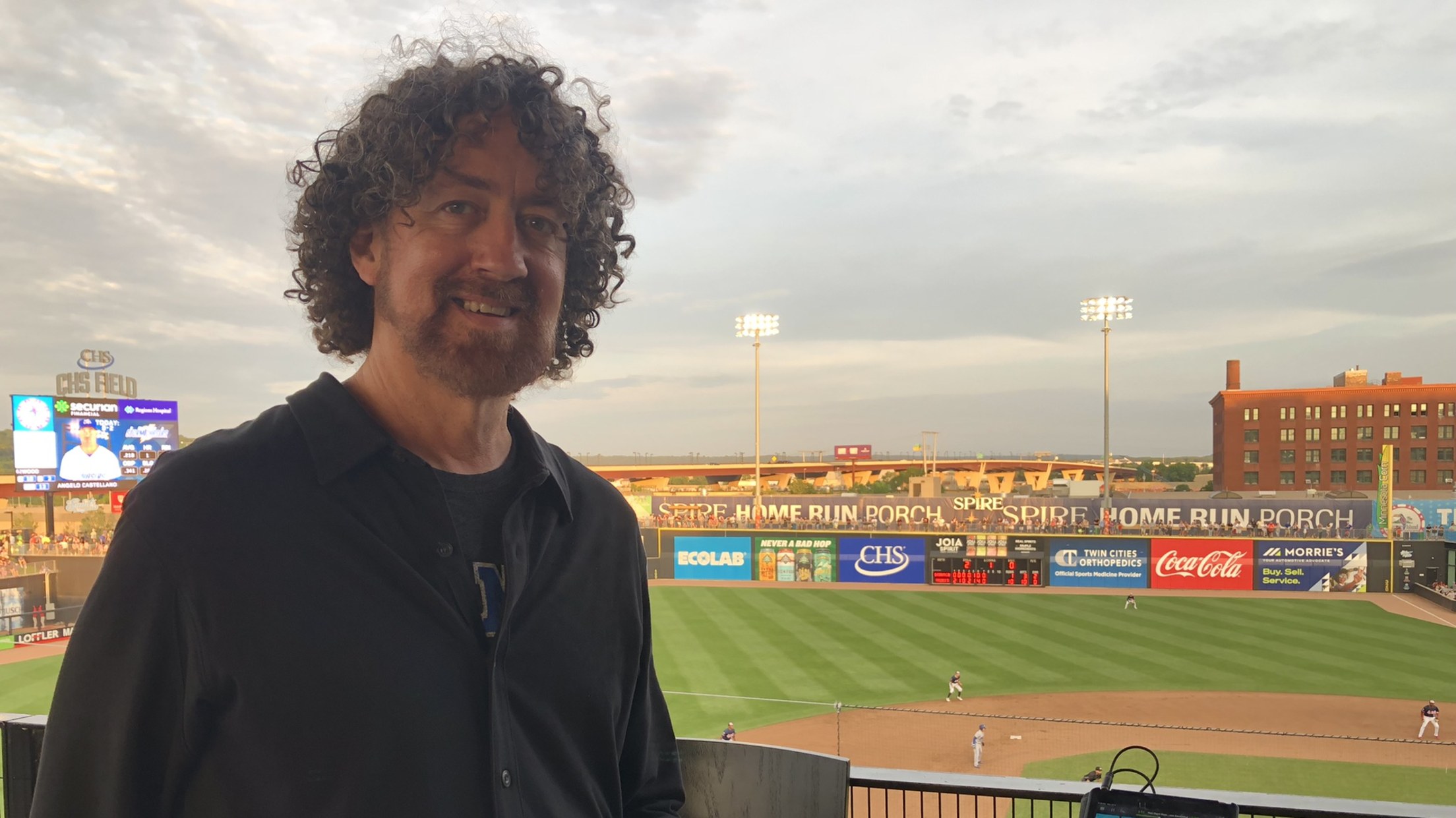 ST. PAUL, Minnesota -- There's a lot going on at the St. Paul Saints' home of CHS Field, in addition to whatever may be taking place between the white lines. For a representative tableau, consider this: A pig delivering balls to the umpire in the midst of a dizzy bat
Timmy Time! Beloit bat boy a ballpark favorite
Timothy Boatner Jr. adds dance routines to his gameday duties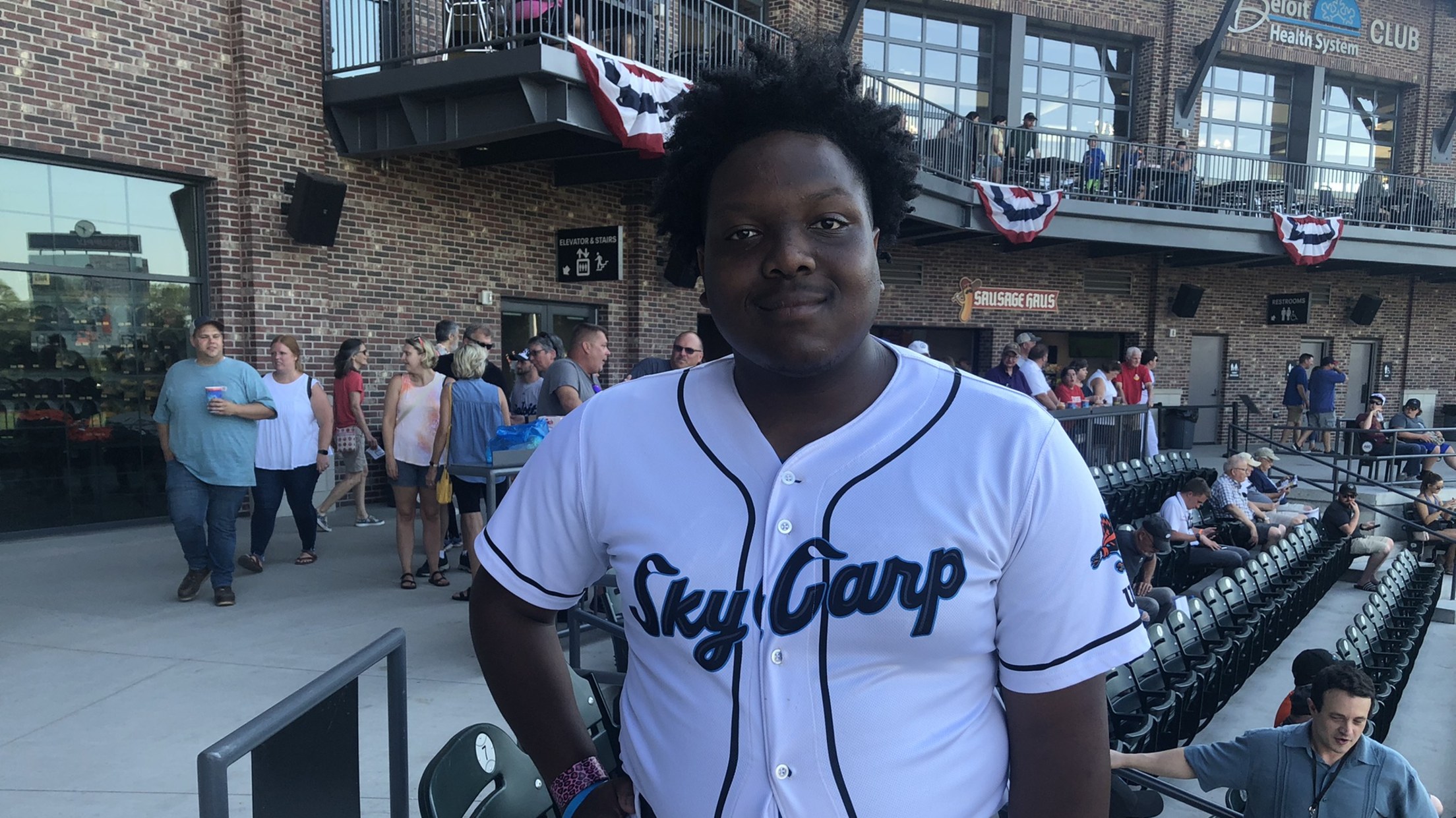 BELOIT, Wisconsin -- Timothy Boatner Jr., batboy for the Beloit Sky Carp, says he's "just a chill kid, ready for fun. And dancing is one of the things I like to do." This approach to life has led to an unlikely ballpark phenomenon: Timmy Time. When it's Timmy Time at
Sea Dogs usher radiates joy while on the job
Jimmy Knowlen, 87, is a hard-working Hadlock Field fixture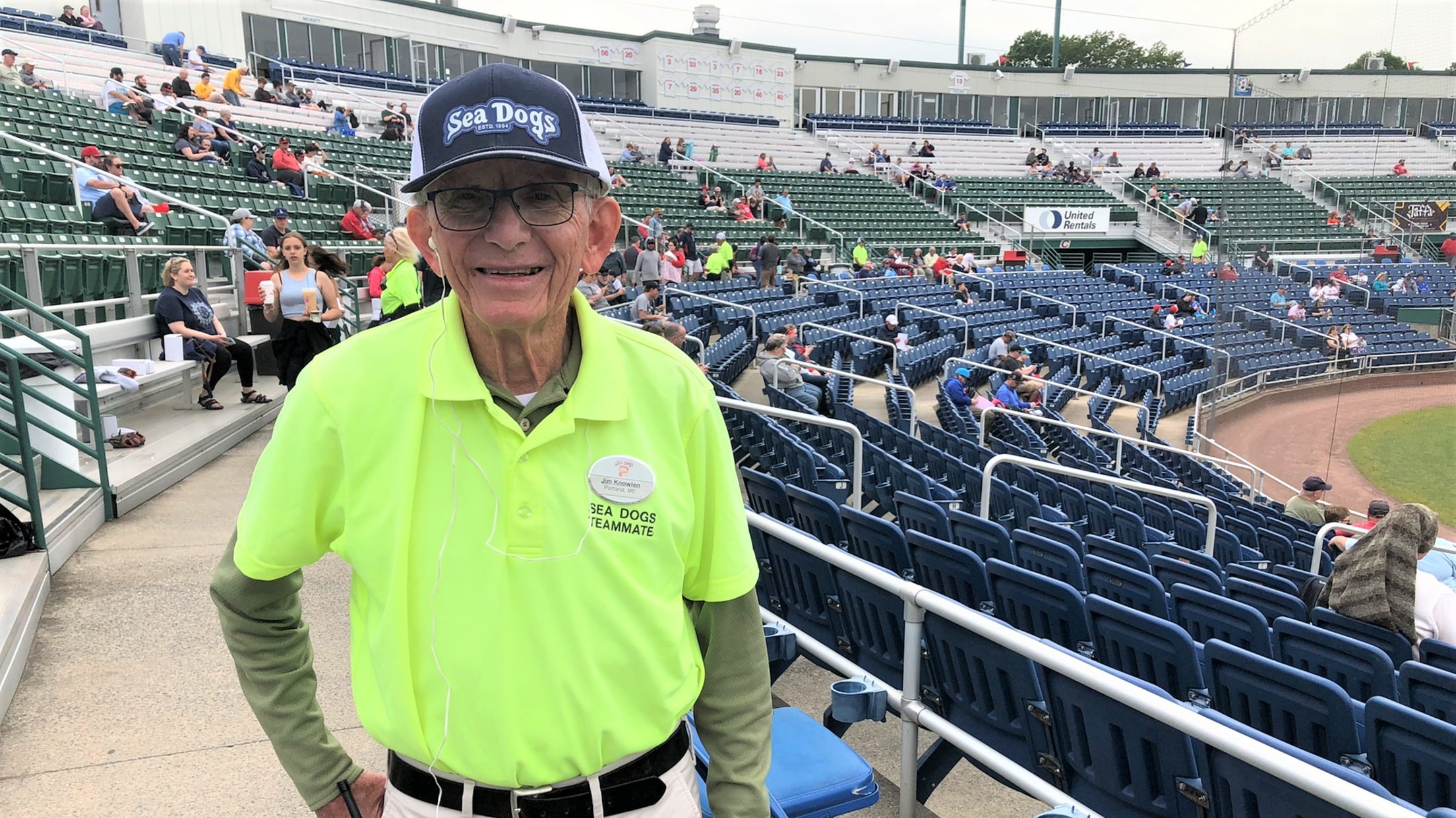 PORTLAND, Maine -- Jimmy Knowlen is in his element. The 87-year-old Portland Sea Dogs usher, perhaps the most popular man at Hadlock Field, is standing in the aisle overlooking section 103. He's decked out in a crisp pair of khakis and a neon yellow shirt denoting his status as a
Ship to stadium: Fisher Cats fly well-traveled flag
Groundskeeper Georgiadis treasures keepsake from USS Iwo Jima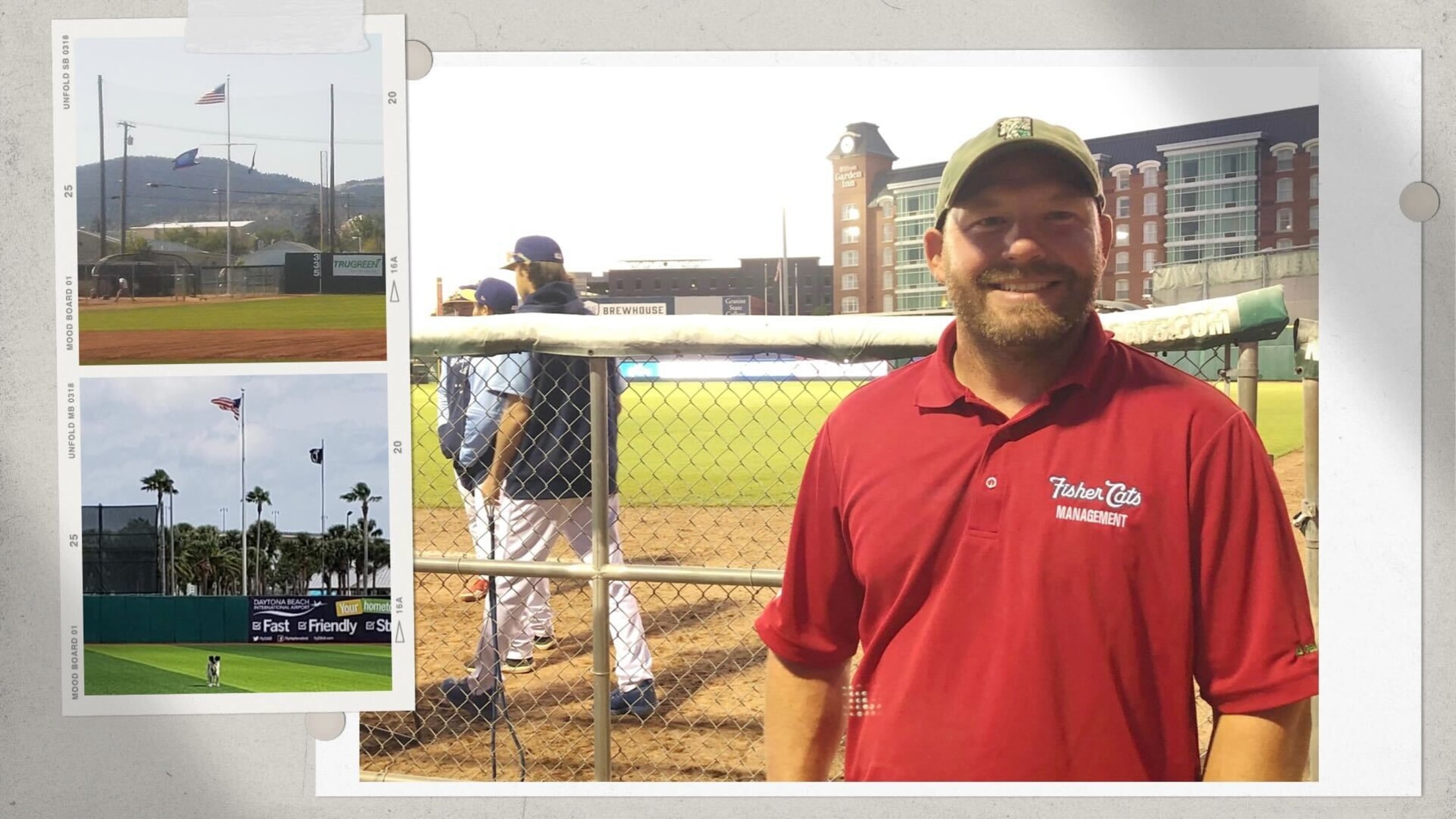 MANCHESTER, N.H. -- After graduating high school, Mike Georgiadis joined the Navy and traveled the world. After leaving the Navy, he became a groundskeeper and traveled all over the country. Throughout these global and domestic journeys, there's been one constant: a unique and personally meaningful American flag. Georgiadis, currently the
Portland's Slugger the Sea Dog, a mascot with zest 
Relentless harbor seal with resting frown brings joy with flips, skits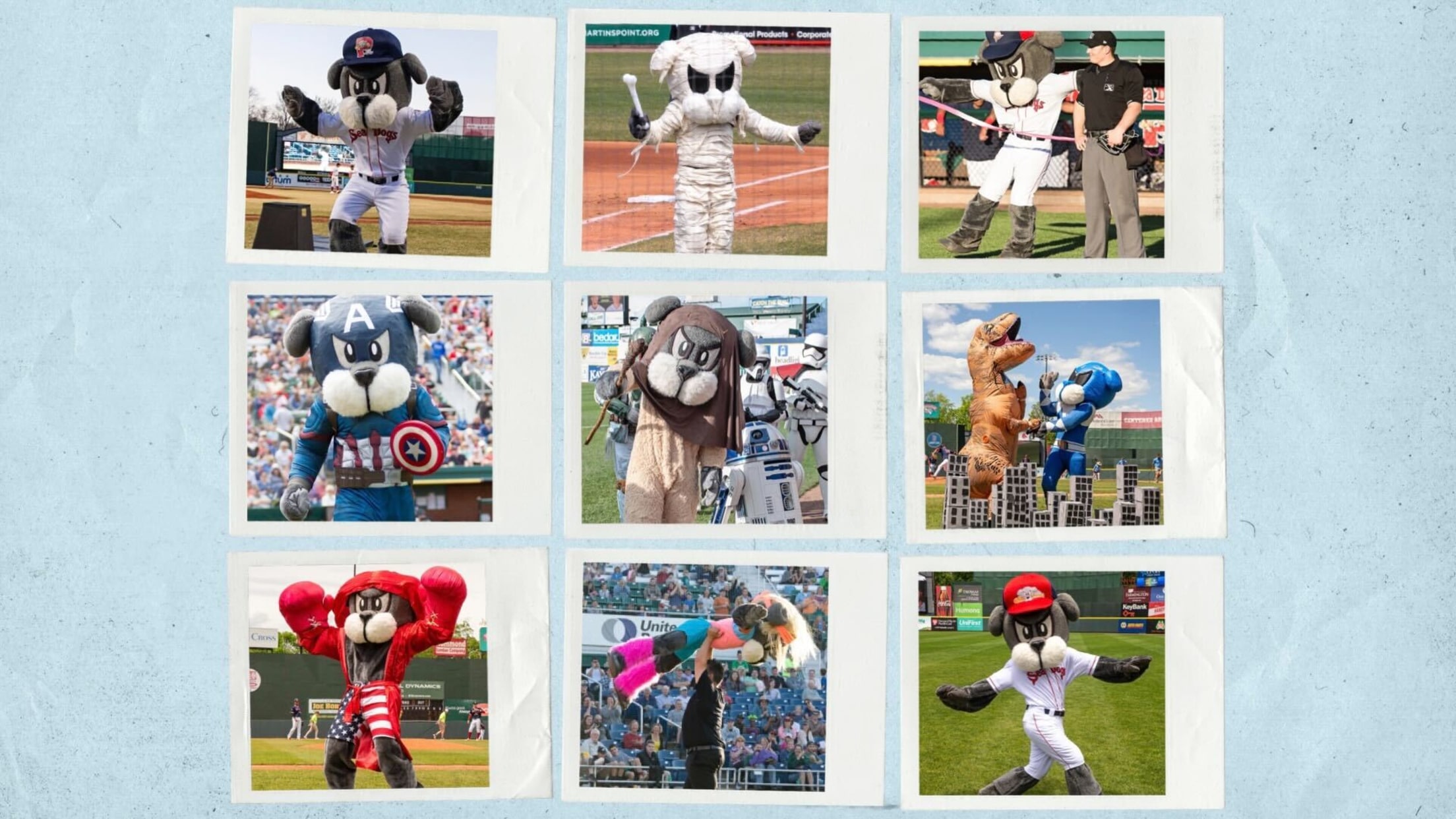 PORTLAND, Maine -- Slugger's face is set in a permanent scowl, a countenance his spokesperson refers to as a "resting frown." But don't let that fixed expression fool you, as the Portland Sea Dogs' resident anthropomorphic seal is one of the most exuberant and boundary-pushing mascots in Minor League Baseball.