Strong Start from Alcantara Squandered in 6-5 Loss
Fireflies give up six runs in the sixth and seventh to drop opener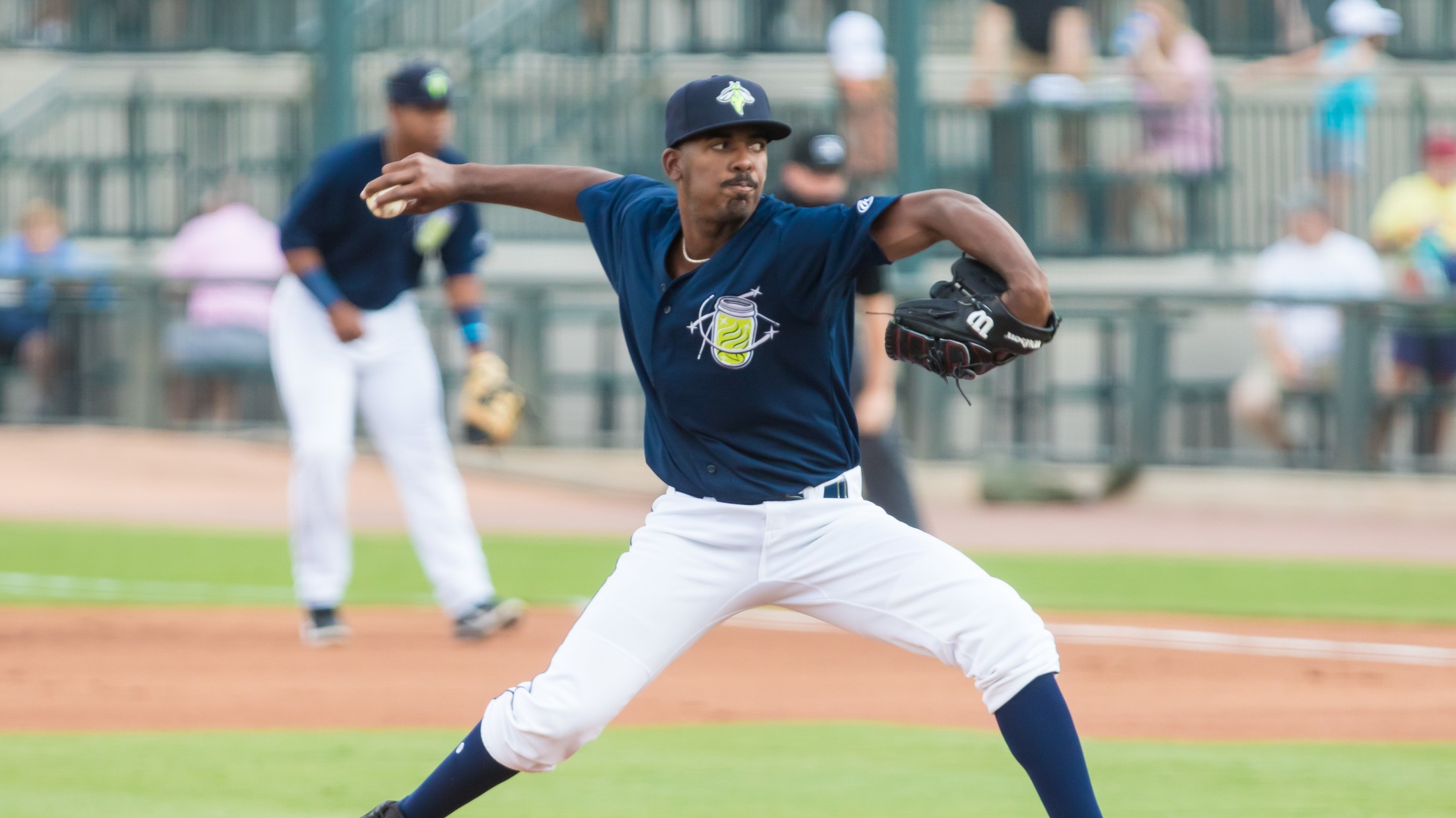 COLUMBIA, S.C. – After five scoreless frames from starter Adrian Alcantara, the Fireflies bullpen couldn't contain the Augusta GreenJackets' offense, allowing half a dozen runs in a 6-5 loss at SRP Park Tuesday night. Luis De Avila (L, 4-1) hurried through the first two batters in the sixth before allowing
COLUMBIA, S.C. – After five scoreless frames from starter Adrian Alcantara, the Fireflies bullpen couldn't contain the Augusta GreenJackets' offense, allowing half a dozen runs in a 6-5 loss at SRP Park Tuesday night.
Luis De Avila (L, 4-1) hurried through the first two batters in the sixth before allowing back-to-back jacks from Bryson Horne and Willie Carter to tie the game at a pair a piece. In the seventh, the lefty allowed four hits, a sacrifice and issued an intentional walk to allow the GreenJackets (21-27) to score four more runs to push the lead to 6-2.
The Fireflies (25-19) bats didn't give up there, in the eighth, Tyler Tolbert laced a double to left before stealing his 25th base of the season to set up the frame for Columbia. Juan Carlos Negret and Omar Hernandez drew back-to-back two out walks to give Felix Familia an opportunity with the bases loaded. The first baseman lined one up the gut to score Tolbert and Negret, cutting Augusta's lead in half. A throwing error from Cade Bunnell allowed Hernandez to come around to cut Augusta's lead to 6-5.
Alcantara put together another excellent outing for Columbia. The righty fanned a handful across five innings and allowed only four hits during the start. Alcantara has now allowed two earned runs or less in each of his last seven outings.
The bats were going early. In the second, Juan Carlos Negret cranked his eighth homer of the season, his sixth in June. Negret is now tied with Bryan Ramos of the Kannapolis Intimidators and Zavier Warren, who plays for the Carolina Mudcats, for the most homeruns in the Low-A East League in June.
After allowing those two quick runs, Augusta's starter, Jake McSteen (W, 2-0) was able to settle down and get through seven innings without allowing another run. Ben Dum (S, 2) worked the ninth to close out the game for Augusta.
The Fireflies will continue their series with the Augusta GreenJackets tomorrow at 7:05 pm at SRP Park. RHP Cruz Noriega (3-1, 4.88 ERA) gets the nod for Columbia while Augusta counters with RHP Tanner Gordon (1-4, 5.09 ERA).
The Fireflies will return home July 6 to start a six-game set with the division-leading Charleston RiverDogs. Tuesday's game will mark another Miller Lite $2 Tuesday where all hot dogs, popcorn, fountain sodas and 12 oz cans of Miller Lite will be just $2.