Somerset Patriots recover from ballpark flood
Eight days after devastating storm, Yankees affiliate returns home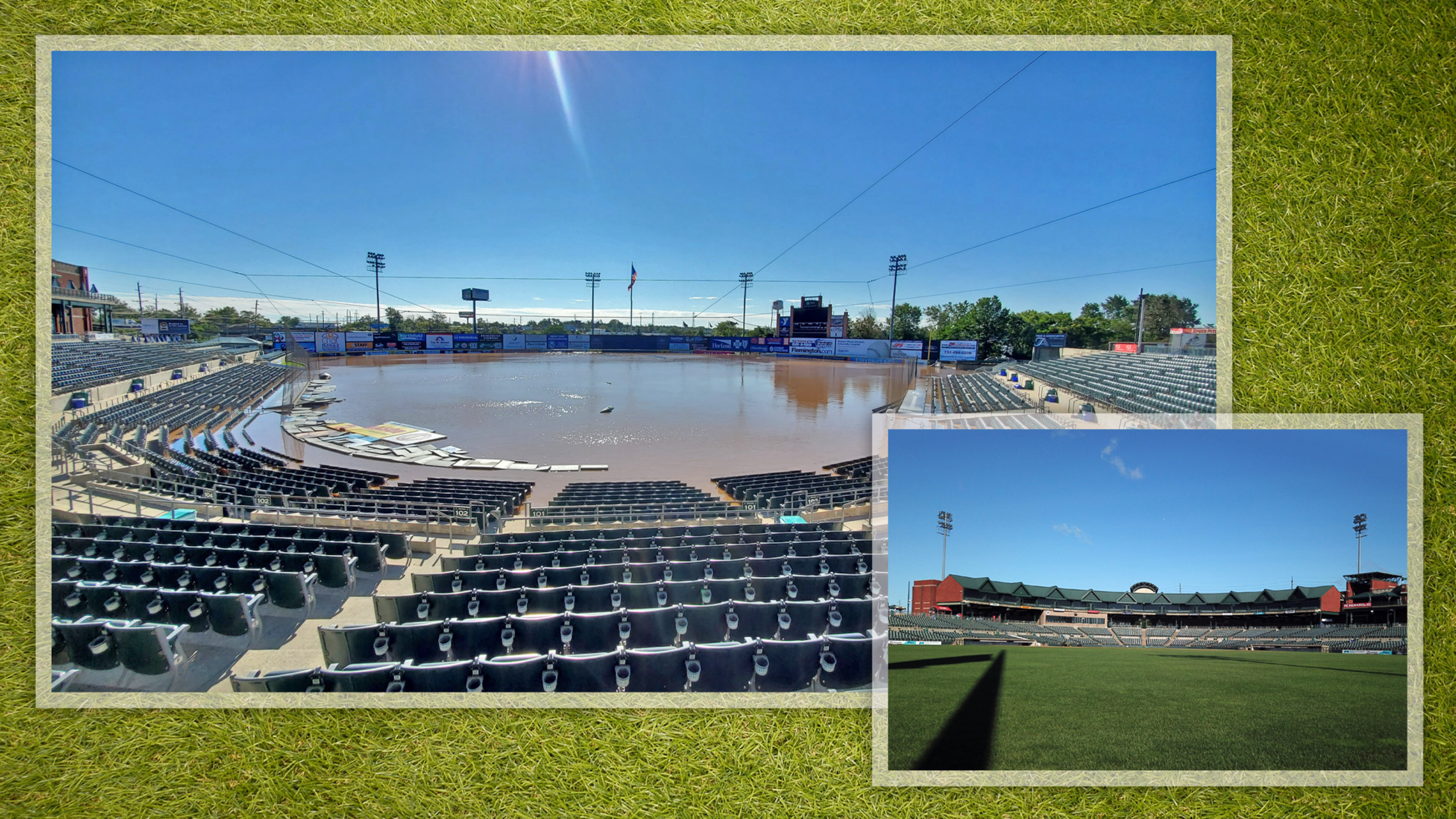 TD Bank Ballpark, home of the Somerset Patriots, was flooded on Sept. 2. Eight days later, the Patriots returned home to play a game.
BRIDGEWATER TOWNSHIP, New Jersey -- Dan Purner, head groundskeeper for the Somerset Patriots, doesn't particularly enjoy being the center of attention. He says groundskeepers are like umpires: "If you don't think of us, it's probably a good thing." As the Patriots took the field at their home of TD Bank
BRIDGEWATER TOWNSHIP, New Jersey -- Dan Purner, head groundskeeper for the Somerset Patriots, doesn't particularly enjoy being the center of attention. He says groundskeepers are like umpires: "If you don't think of us, it's probably a good thing."
As the Patriots took the field at their home of TD Bank Ballpark last Friday, it was impossible not to think of Purner, his crew and everyone in the front office who played a role in a near-miraculous cleanup effort. Eight days after the remnants of Hurricane Ida resulted in devastating flooding at the ballpark and throughout Somerset County, the Patriots were back home to finish out their final homestand of the 2021. This season has been the Patriots' first as the Yankees' Double-A affiliate following 21 years in the independent Atlantic League.
"I was in awe, to be honest with you, to walk in and see the place flooded," said Patriots president and general manager Patrick McVerry, speaking on the field prior to Friday's game. "I'm in awe now that we're actually here on the field that was covered in water a week ago. So it's been a whirlwind. Emotions high and low, but I couldn't be more proud of our groundskeeper, Dan Purner, really everybody on our staff who chipped in to make this look the way it looks right now."
Such an outcome seemed close to impossible not long before. TD Bank Ballpark was literally underwater on Sept. 2 due to flash flooding from the nearby Raritan River. Water cascaded through the parking lot and into the facility, submerging the entire playing field and reaching the seventh row of the seating bowl. Patriots players, many of whom had parked their cars in the flooded lot, were on the road in Bowie, Maryland at the time. The team's next series against the Hartford Yard Goats was scheduled to begin in Somerset on Sept. 7. The first three games were shifted to Hartford, as playing at TD Bank Ballpark was an impossibility.
"You've got to realize that the amount of work to be done was overwhelming," said McVerry. "Right off the bat, it was just all hands on deck and getting after it. To look at the areas we needed to fix to make sure we play. There's certain areas, OK, we don't have to worry about that right now because it doesn't really affect the game itself."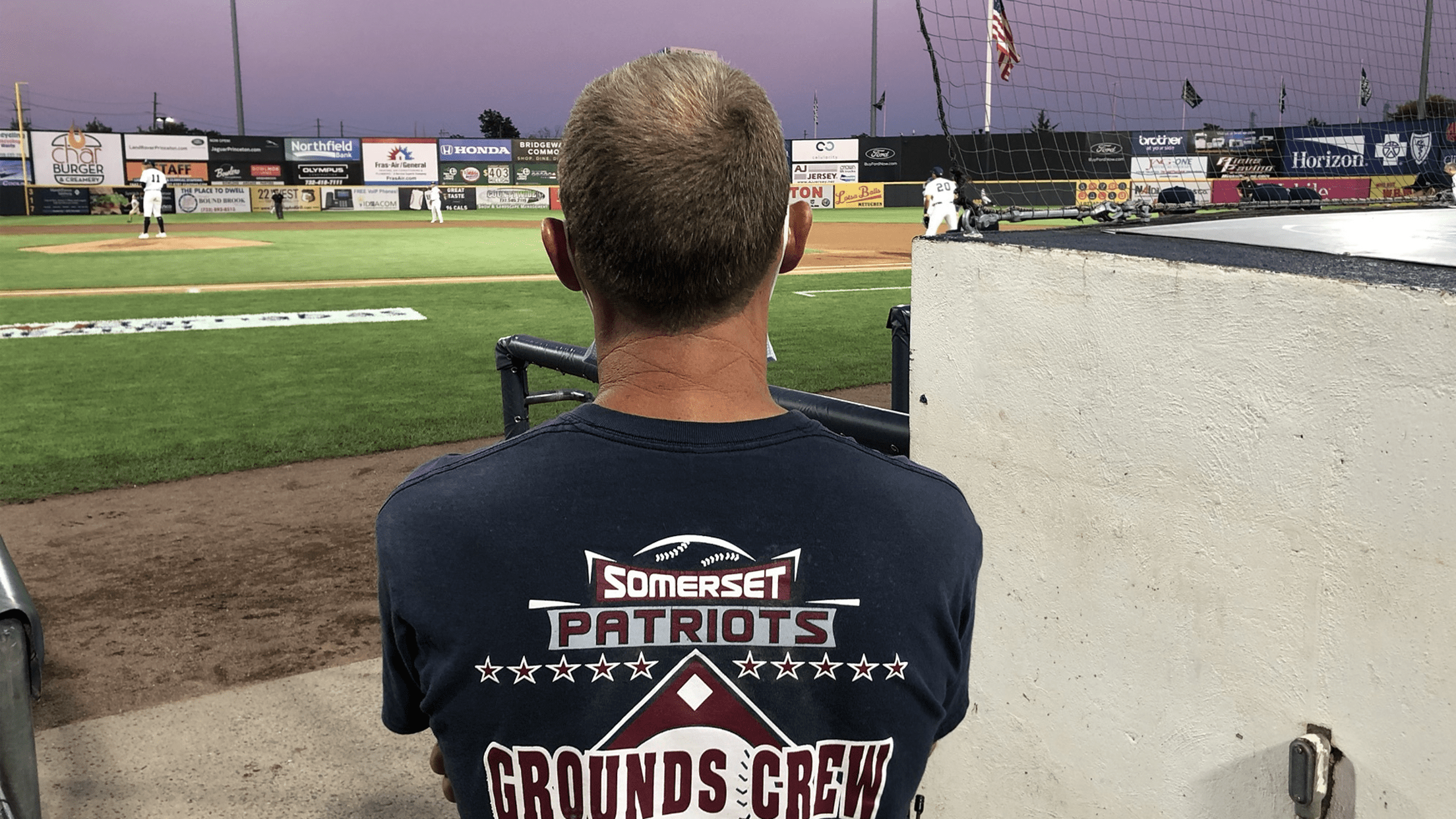 While it was an "all-hands" effort, McVerry credited Purner with leading the charge. He said the groundskeeper, in his 17th season with the team, brought "stability, calmness, professionalism."
"He and I stood on the concourse here, looking at the field that had 7, 8 feet of water on it," said McVerry. 'I said, 'Dan, are you OK?' He's like, 'Yeah.' Next day we came here and it was full of mud and everything was displaced and I said, 'Can you fix it, Dan?' He said, 'I think so.' He just never lost his cool the entire time."
The Patriots have dealt with ballpark flooding before. Hurricane Floyd hit the team in its inaugural season of 1999, and then Hurricane Irene followed in 2010. Purner was there for the latter storm, but said this month's flooding was "more aggressive" than anything he'd witnessed before.
"The most time-consuming was washing the grass off, all the mud, and getting the pads hung up took forever," said Purner. "It was just pure morning until night. One night we had hoses going from 9 [a.m.] until 10 o'clock at night. And then pick up the next day. ... We had a lot of hands, so fortunately in the daylight hours, we were able to get a lot done. The office staff, the concessions people, you might have had 30-40 people working on this thing at any one point."
We're ready. 💪 pic.twitter.com/8g1QjJnqMt

— Somerset Patriots (@SOMPatriots) September 10, 2021
Against all odds, the Patriots were back home Friday. Patriots co-chairman Jonathan Kalafer used the same word as McVerry to describe how he felt.
"Awe, and a sense of pride mixed also with a constant reminder that there's still a disaster going on around us and so many people's lives are turned completely upside down," said Kalafer. "We're looking forward to doing what we can for those members of our community that are the most vulnerable. But at the same time, we're really proud of the fact that, just like the rest of New Jersey, we're resilient. We bounce back, and we're able to fulfill our mission of providing baseball to the community. ... If they have the time and they can get out here and just cheer for their home team and get their mind off everything for a little while, I hope it does some good."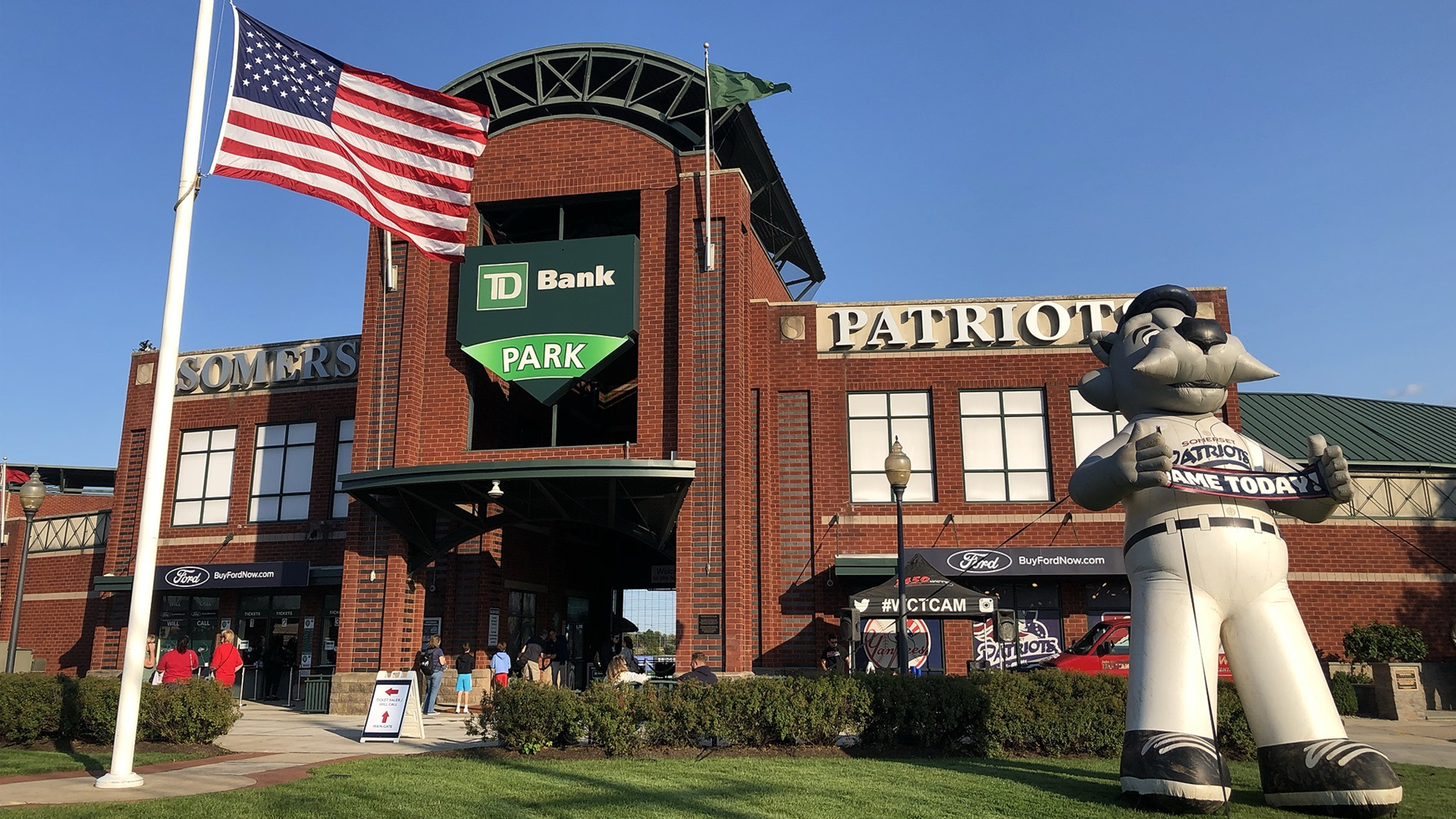 Shanel Robinson, Somerset County's commissioner director, was also on hand to welcome the Patriots' return. She called baseball a "respite" from the devastation faced by the community in the wake of the storm, while also pointing out the need for action.
"[The storm] came fast and furious. The record shows it was three months' worth of rain in a matter of hours," she said. "The devastation to our public infrastructure is key. As we connect with our legislature or our congressional delegation on the federal level and there's stalls in the bill for infrastructure, now is the time to act. We have no more time to waste and no more time to wait."
The Patriots' front office still has a lot of work ahead, cleaning up and replacing equipment in the auxiliary locker rooms, batting cages and offices damaged by the flooding. But on Friday, an optimistic spirit prevailed. The Patriots, still in the thick of the Double-A Northeast pennant race, won the game in 12 innings on Michael Beltre's walk-off double. And Purner, for his part, was back to feeling what he called "back-to-normal nervous."
"How's the mound going to be tonight? Are we getting good hops? Will the ball play true?" he said. "It's good to have a normal night now and be back to baseball stuff."