Report: Pirates' Cruz involved in deadly crash
Shortstop 'cooperating fully' with authorities in Dominican Republic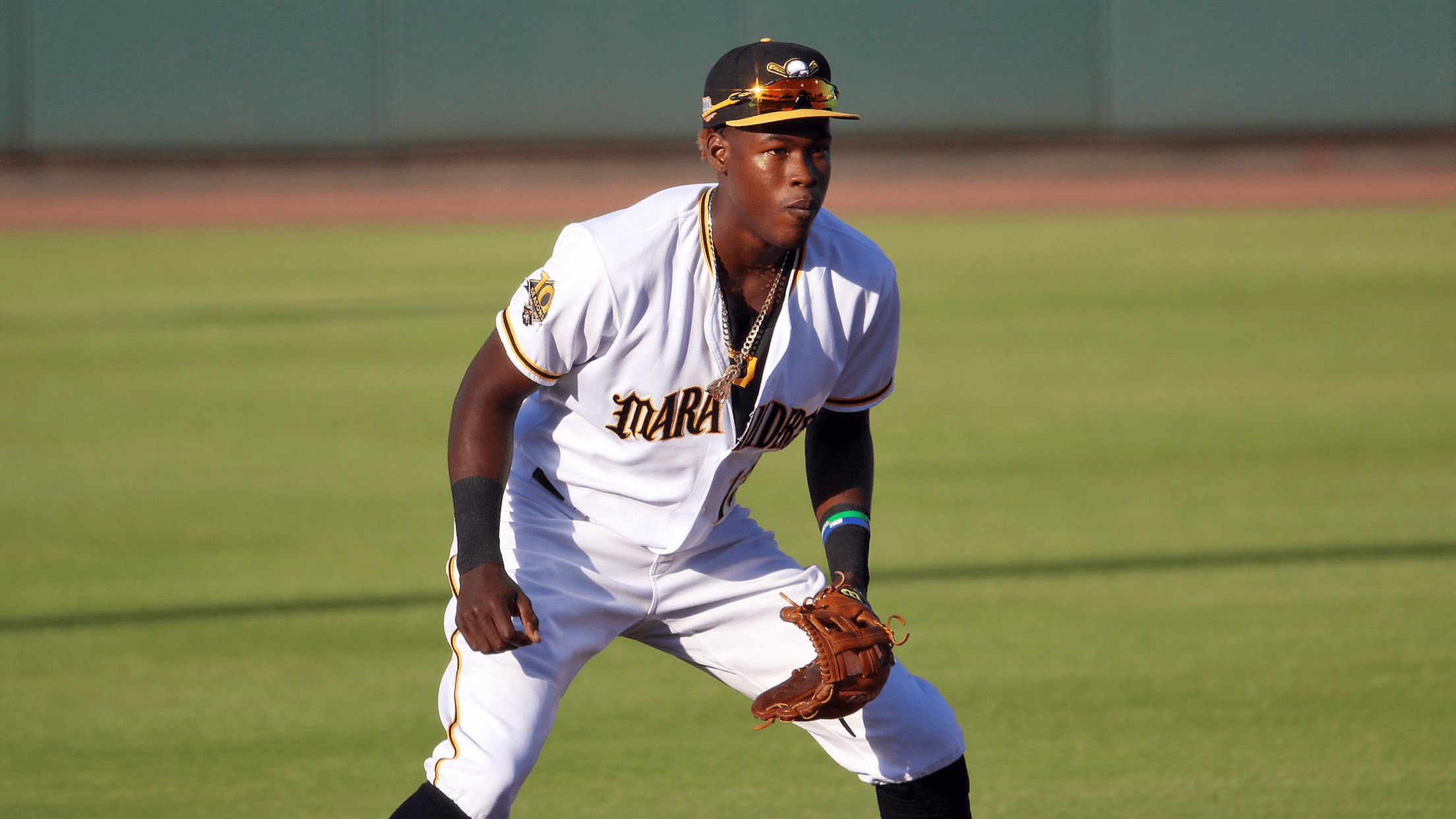 Ranked as the No. 60 overall prospect, Oneil Cruz split the 2019 season between Bradenton and Altoona, hitting .298 in 73 games. (Joshua Tjiong/MiLB.com)
Pirates prospect Oneil Cruz was involved in a traffic collision that killed three people on Monday, according to a report out of the Dominican Republic. Cruz, the Bucs' No. 3 prospect and No. 60 overall, was the driver of a vehicle that struck a motorcycle on the Sanchez Highway near
Pirates prospect Oneil Cruz was involved in a traffic collision that killed three people on Monday, according to a report out of the Dominican Republic.
Cruz, the Bucs' No. 3 prospect and No. 60 overall, was the driver of a vehicle that struck a motorcycle on the Sanchez Highway near Los Mercaditos de Paya in Baní, according to the newspaper <a href="https://www.diariolibre.com/deportes/beisbol/prospecto-de-pittsburgh-involucrado-en-accidente-en-que-murieron-tres-personas-segun-fuentes-PO21581358" target="blank" >Diario Libre_. The 21-year-old shortstop was not injured in the crash, his agent, Rafa Nieves, said.
Daniela Perez Garcia, Jons Sabab and Deby Beato Charles died from their injuries after Cruz's Jeep collided with their motorcycle, Diario Libre reported. Garcia was 19, Sabab was 23 and Charles was 20. Perez and Charles died at local hospitals while receiving medical treatment, the newspaper said.
"The Pirates are aware of the tragic accident in the Dominican Republic involving Oneil Cruz," the Pirates said in a statement Tuesday morning. "We have been in contact with Oneil and he is cooperating fully with the local authorities. We will provide an update as more information becomes available."
Nieves told The Athletic that Cruz was not hurt and wasn't sure if he would face criminal charges.
"He's fine. He's good," Nieves told the website.
Nieves had earlier tweeted on Monday evening to deny reports that Cruz had died in the incident, saying he'd recently spoken to him.
Diario Libre said Cruz's Jeep was traveling in the same direction as the motorcycle late Monday night "after curfew." The newspaper said the bike did not have its lights on and was traveling in the left lane, ahead of Cruz.
Cruz worked out with the Pirates this summer at the team's alternate training site in Altoona, where he appeared in 35 games with the Double-A Curve in 2019. The camp ended last week. He was on hand at times in Pittsburgh as well, watching games from the stands as per social distancing protocols.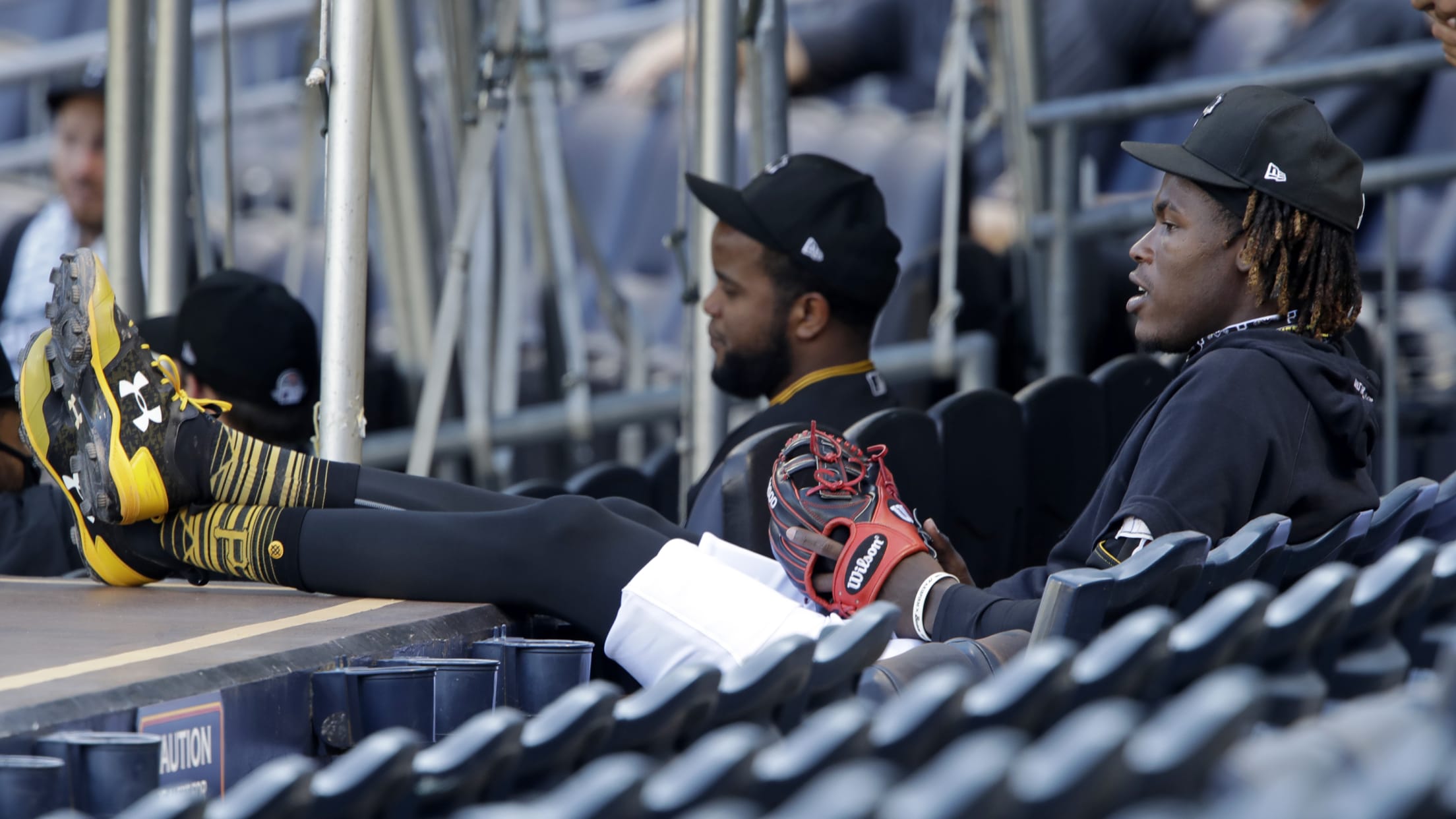 Cruz, who was born in Nizao in the Dominican Republic, hit .298 with eight homers, 34 RBIs, 11 stolen bases and 35 runs scored in 73 games for Class A Advanced Bradenton, Double-A Altoona and the Rookie-level GCL Pirates last year. He was an MiLB.com Organization All-Star for the Bucs last season and was the Florida State League's Player of the Month last July. Cruz was named the South Atlantic League's Most Outstanding Major League Prospect in 2018 after hitting .286 with 14 home runs and 59 RBIs in 103 games for Class A West Virginia.
Cruz originally signed as a free agent with the Dodgers in 2015 and was traded to the Pirates along with Angel German for lefty Tony Watson at the deadline in 2017. He's totaled 343 hits and 160 RBIs in 336 career Minor League games since 2016.
Danny Wild is an editor for MiLB.com.