Step up to the plate: New MiLB food items
An aromatic roundup of notable 2023 concession stand debuts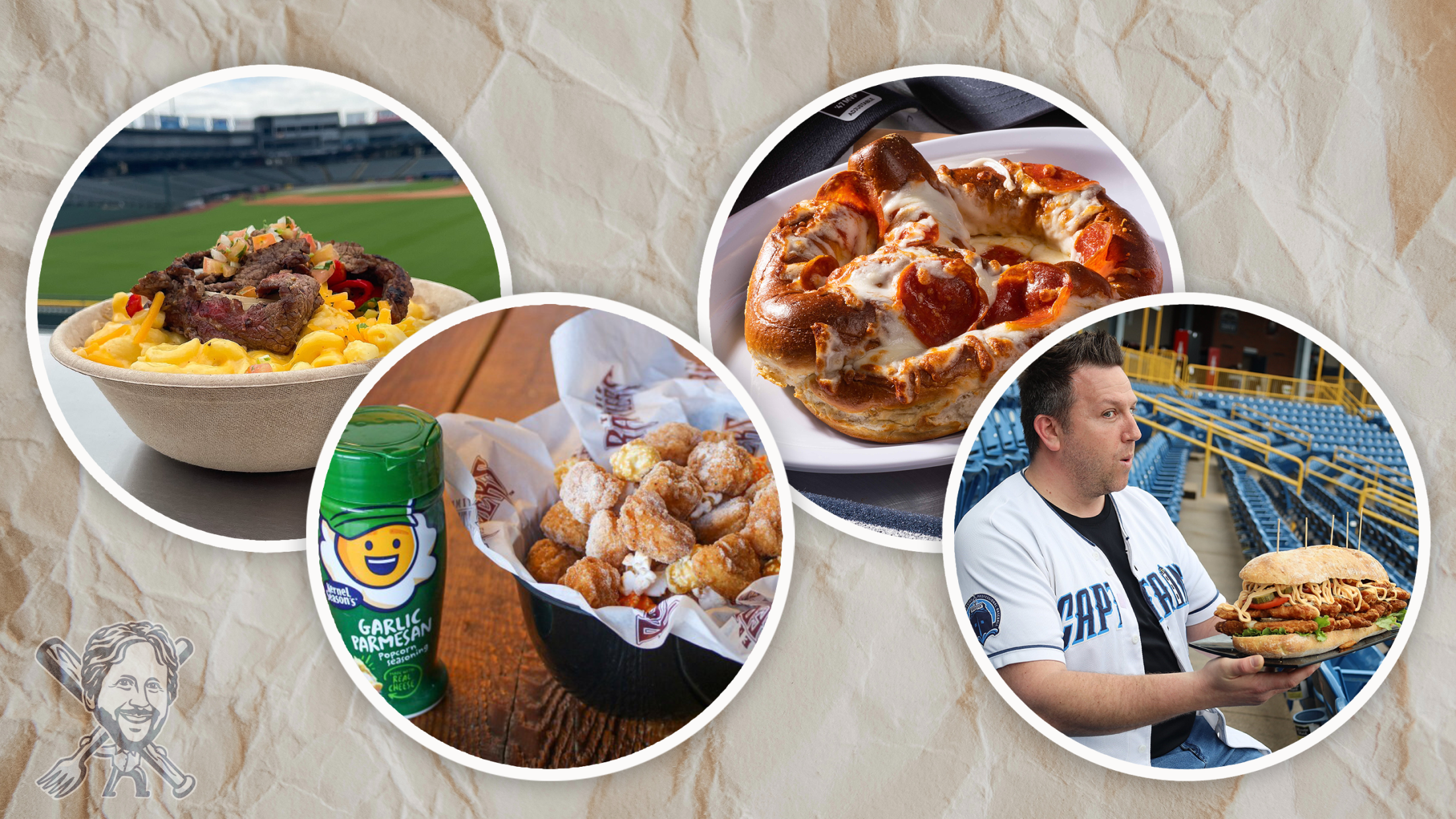 Hungry? If not, you probably will be after reading this appetizing article. What follows is a by-no-means comprehensive roundup of notable concession items debuting in the Minor Leagues this season. There's more where this came from, so there'll be a second course if the public is hungry for it. For
Hungry? If not, you probably will be after reading this appetizing article.
What follows is a by-no-means comprehensive roundup of notable concession items debuting in the Minor Leagues this season. There's more where this came from, so there'll be a second course if the public is hungry for it. For now, step up to the plate and dig in.
We start in Allentown, Pennsylvania, home of the Lehigh Valley IronPigs. The Phillies' Triple-A affiliate has always had a reputation for going "hog wild" with their concession items, as a visit to their PigsFoodFinder.com website makes abundantly clear -- 13 items in the "bacon" section alone! The IronPigs added seven items to their Coca-Cola Park ballpark menu in 2023, and the Pepperoni Pizza Pretzel is among the highlights. This self-explanatory snack combines a Philly staple (the soft pretzel) with the beloved all-American staple that is pepperoni pizza.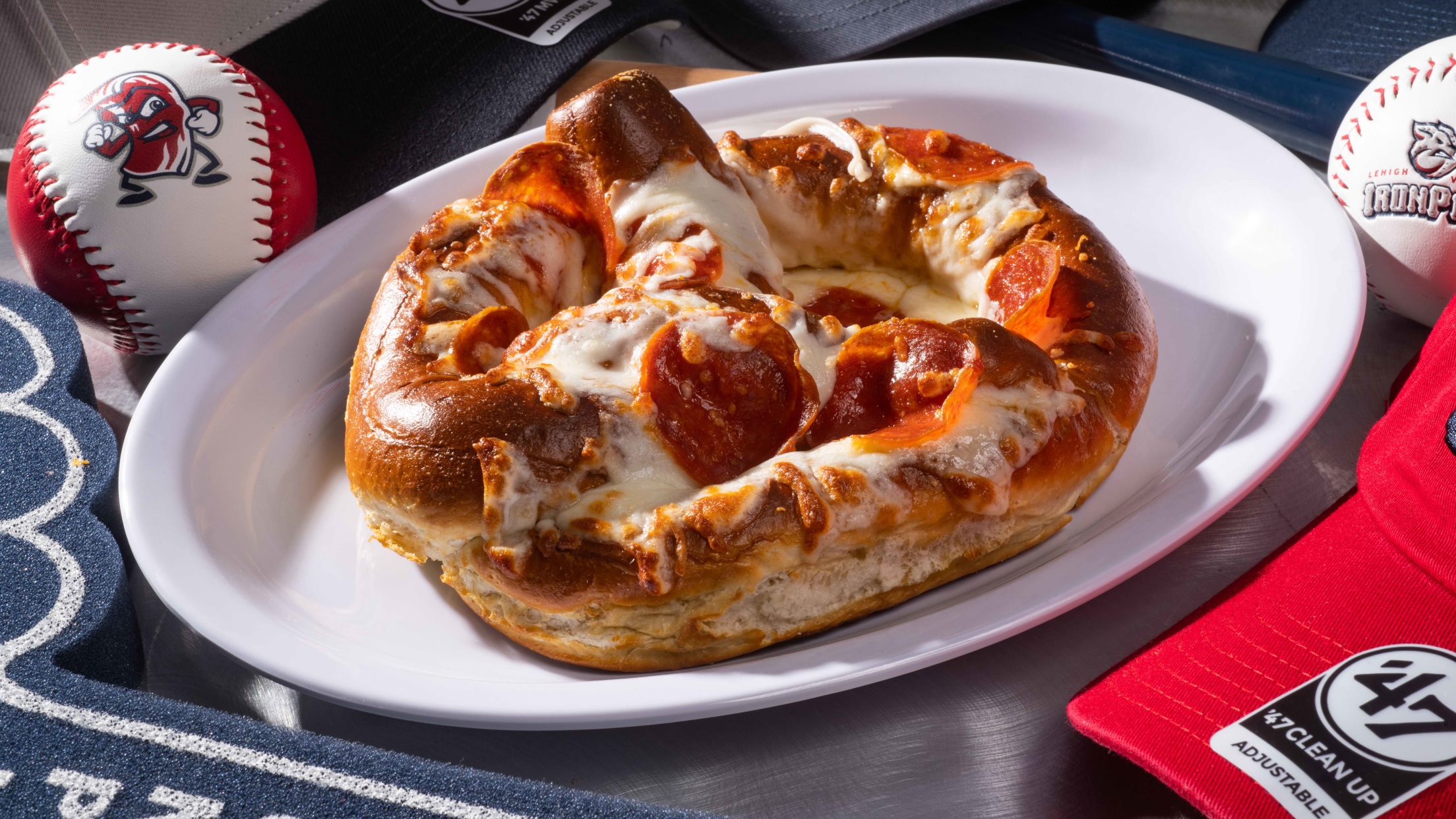 For another example of "familiar foods combined in a new way," we now travel to Pearl, Mississippi. Atlanta's Double-A affiliate, the Mississippi Braves, have debuted an item at Trustman Park that, at least in theory, features two great tastes that taste great together.
🚨 BREAKING 🚨

We made two things you love into one for Trustmark Park this season...Mac n Cheese Pizza! pic.twitter.com/oL82LBYUt3

— Mississippi Braves (@mbraves) March 14, 2023
As for mac and cheese, its profile has steadily grown at Minor League ballparks over the course of the 21st century. This journey of discovery and acceptance -- from non-existent to occasional hot dog topping to full-fledged main course -- is perhaps best exemplified by the Triple-A Round Rock Express's new "Chez Mac" concession stand at Dell Diamond. Options include Porky the Mac, Hot Chick, and pictured below, the Cheesesteak Melt.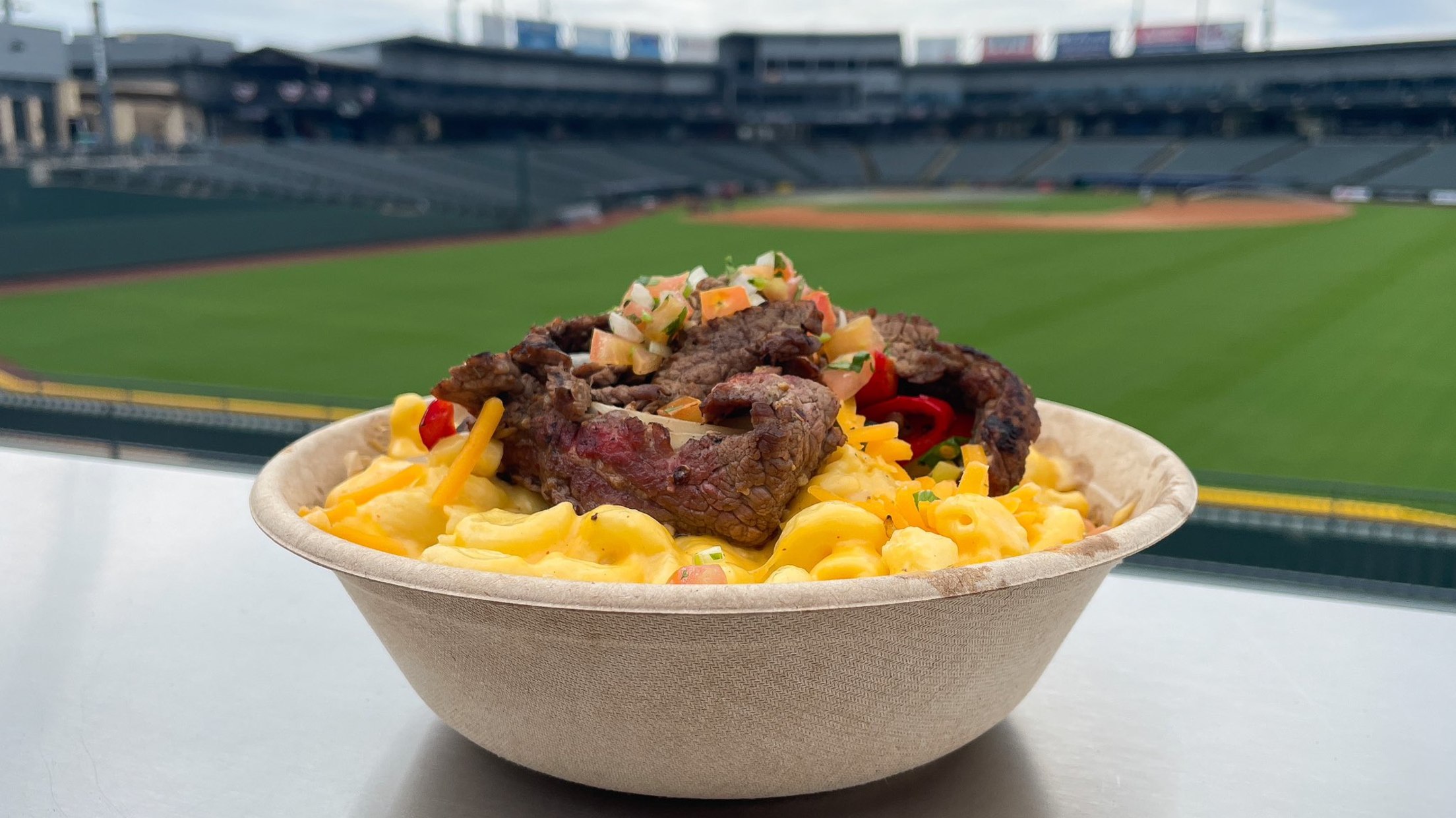 And, okay, since we're on the topic, here's one more attention-grabbing mac and cheese debut. The Triple-A St. Paul Saints call the one being served at CHS Field, Mac and Meat, which is presumably a reference to the cult classic 1988 "E.T." ripoff that was "Mac and Me."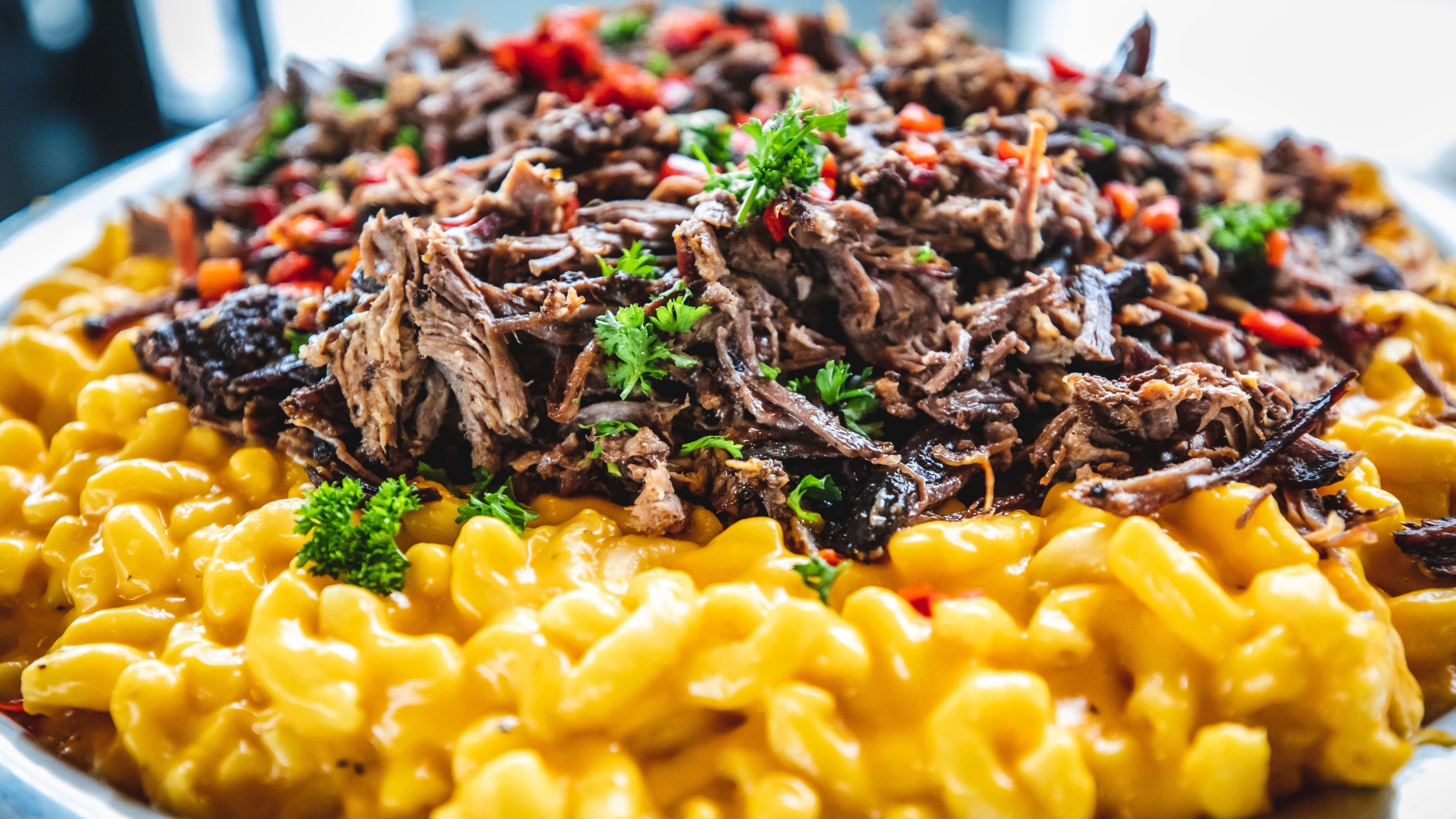 Can a ballpark food roundup call itself a ballpark food roundup if it does not include a hot dog? Rather than ponderously debating this existential question yet again, let's circumvent it by showcasing a frankfurter. At LMCU Park, the High-A West Michigan Whitecaps' Firecracker Dog is, per the team, "smeared with cream cheese and topped with grilled onions, peppers and crispy jalapeno chips."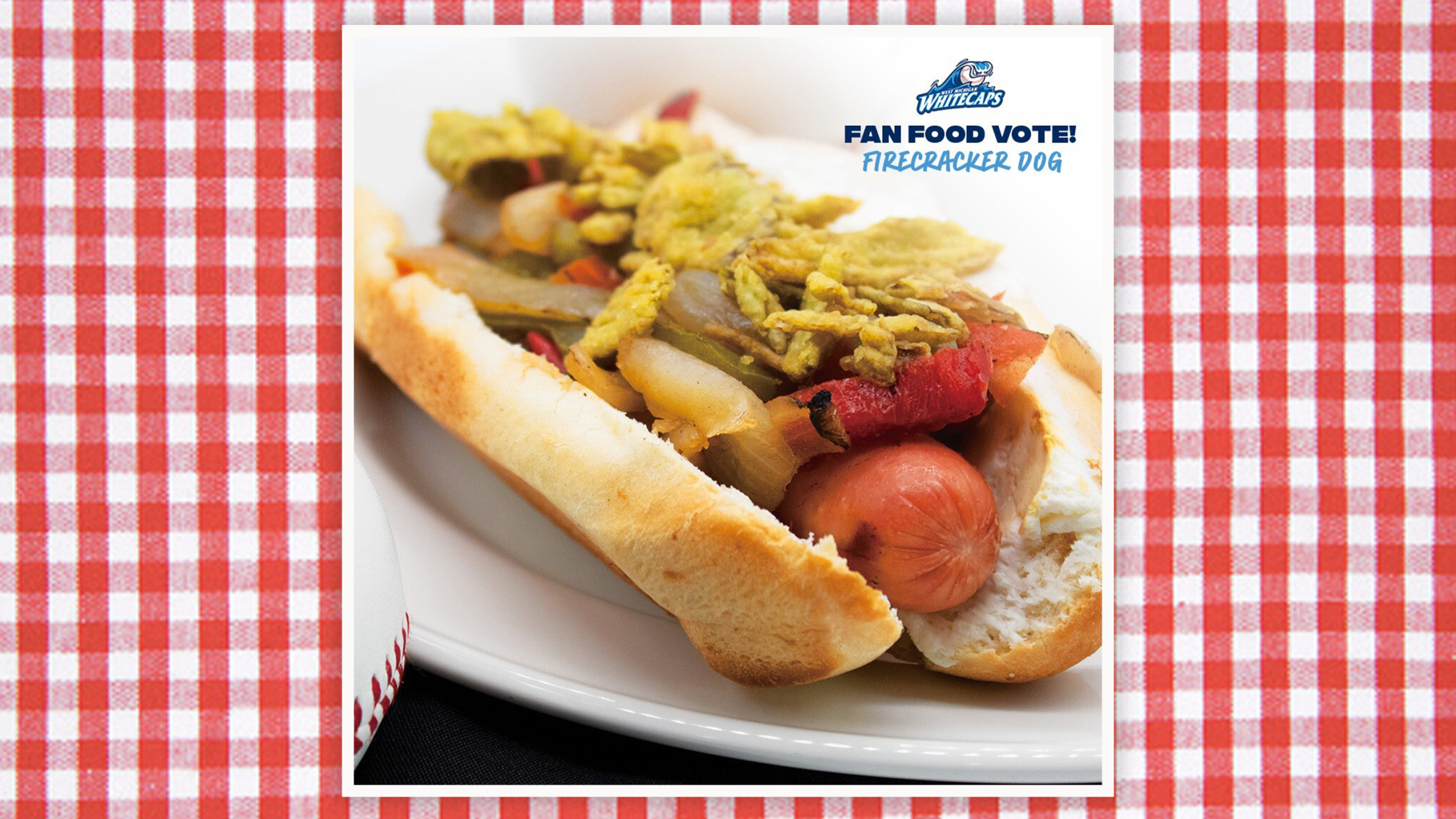 The Firecracker Dog was the winner of the Whitecaps' "Fan Food Vote," an annual contest that in years past has yielded celebrated (and since discontinued items) such as the Fifth Third Burger and the Baco.
The High-A Wisconsin Timber Rattlers, perhaps inspired by their Midwest League compatriots in West Michigan, also stage an annual democratic exercise in which fans vote on a concession item to add to the Fox Cities Stadium menu. Their iteration is called the "Fans' Choice Food Fight," and this year's winner was "The Show" Sandwich -- "fried chicken breast topped with melted Wisconsin cheddar cheese and a sweet & savory bacon cherry jam served on grilled sourdough bread."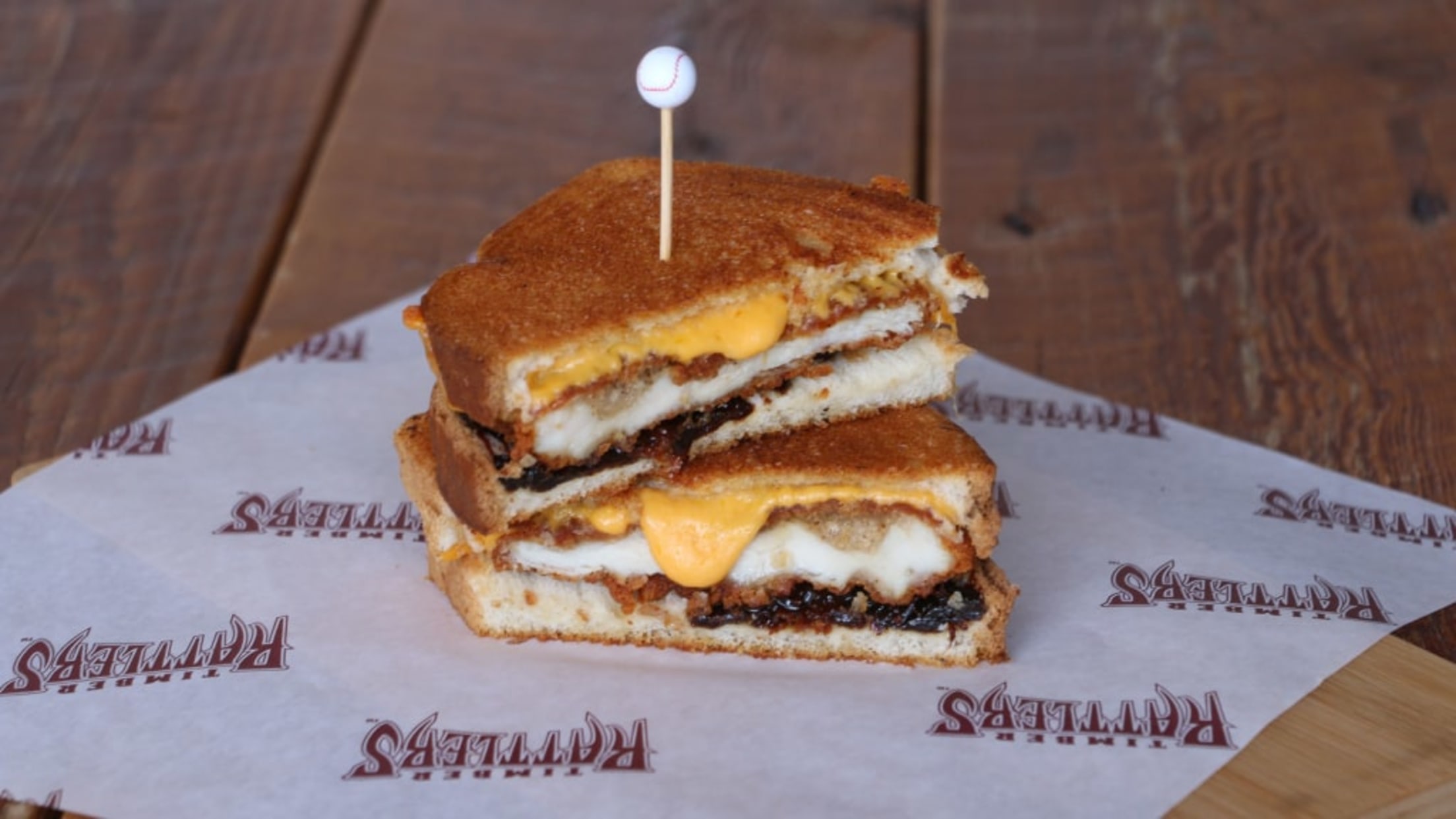 In this writer's opinion, however, "The Show" Sandwich is overshadowed by another new addition to the Timber Rattlers' culinary landscape. Poppin' Popcorn and Popcorn Chicken may have an unwieldy name, but it is what its name implies: "a triple-mix popcorn served in a souvenir helmet topped with popcorn chicken and garlic parmesan seasoning."
When have you ever seen this combination before?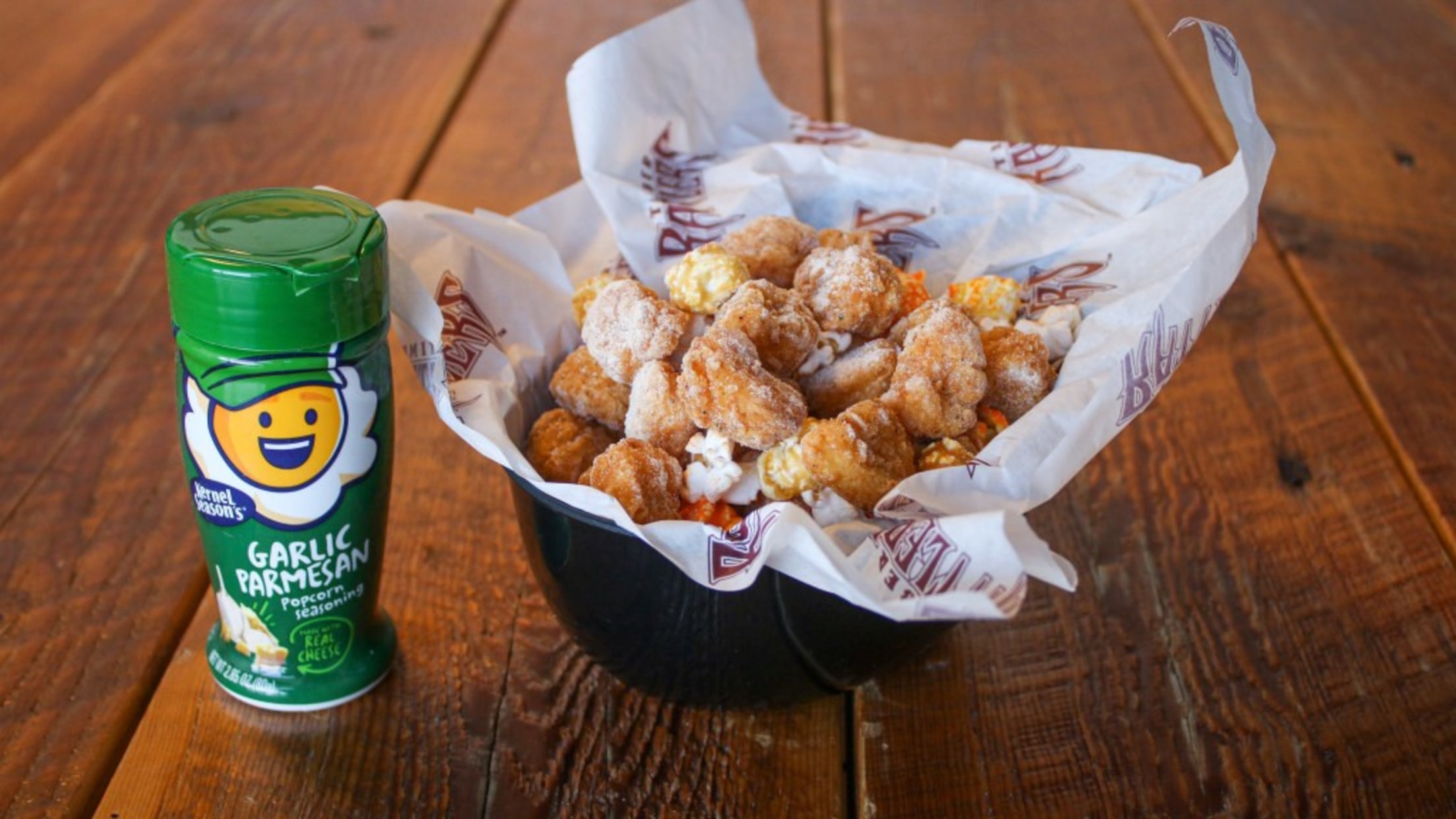 We now move from land to the sea, where creatures beyond our comprehension lurk in the abyssal void. The High-A Lake County Captains have plumbed the nautical depths in order to resurrect the gargantuan concoction that is the Moby Dick. First introduced to Classic Park in 2012, and later lost in uncharted waters, the new version of the Moby Dick consists of "24 sardines, 16 fish patties, 12 fried clams, 37 pickles, Cheez Whiz and a dash of oyster sauce."
While the Captains say this creation was inspired by "Moby Dick's appetite," Captain Ahab's leg remains conspicuously absent from the ingredient list.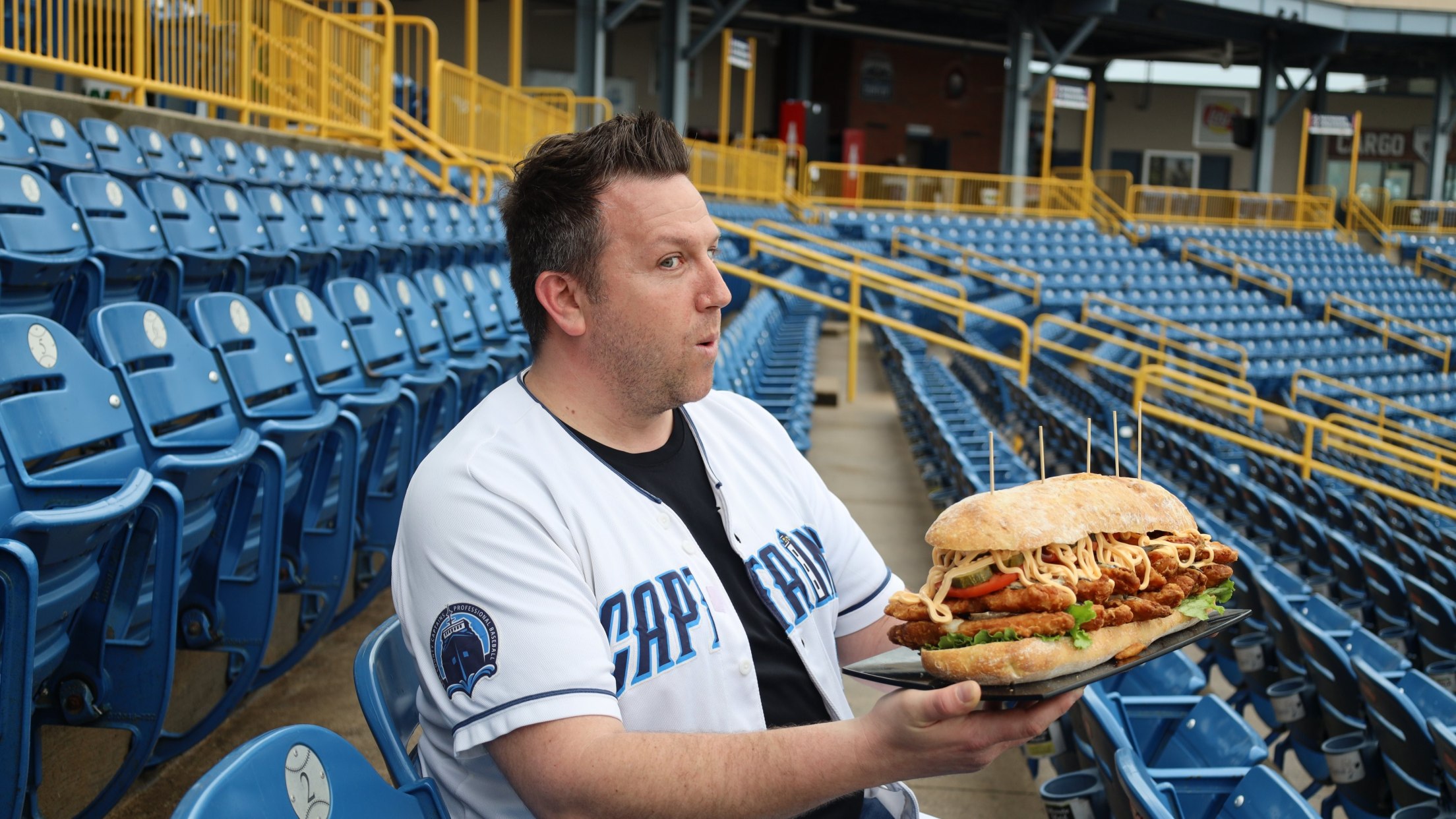 The eight new dishes listed above should be plenty filling, but hopefully there'll be an appetite for more. To suggest an item for inclusion in a future food roundup, email [email protected]. For more information on what the Minor Leagues have to offer, visit our Ballpark Guides, presented by Wyndham.