Muller Mows Down Indianapolis in Stripers' 8-2 Win
Kyle Muller strikes out 11, Ryan Goins drives in four in series-opening victory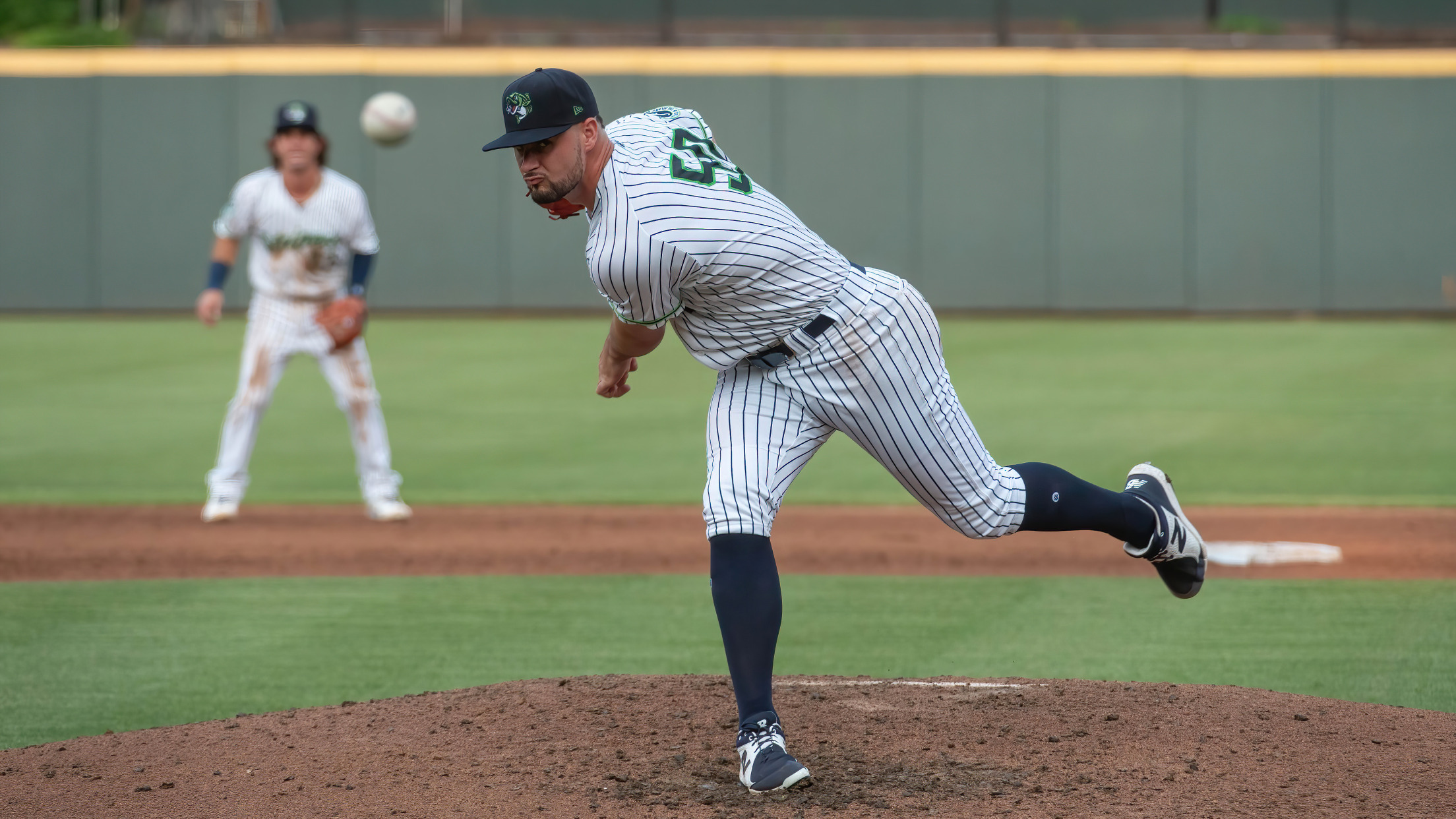 Kyle Muller struck out 11 hitters on Tuesday night and continues to put together an impressive month of June. (Bernie Connelly/Gwinnett Stripers)
LAWRENCEVILLE, Ga. – Kyle Muller struck out 11 hitters over 7.0 innings and Ryan Goins tallied four RBIs as the Gwinnett Stripers (30-31) beat the Indianapolis Indians (30-29) 8-2 on Tuesday night at Coolray Field. Decisive Plays:After the Indians took an early 2-1 lead, Chadwick Tromp put the Stripers on
LAWRENCEVILLE, Ga. – Kyle Muller struck out 11 hitters over 7.0 innings and Ryan Goins tallied four RBIs as the Gwinnett Stripers (30-31) beat the Indianapolis Indians (30-29) 8-2 on Tuesday night at Coolray Field.
Decisive Plays:After the Indians took an early 2-1 lead, Chadwick Tromp put the Stripers on top for good with a two-out, two-run single in the bottom of the fourth. Goins added insurance immediately afterward with an RBI single scoring Joe Dunand. In the eighth inning, Goins cleared the bases with a two-out, three-run double to raise the lead to 8-2.
Key Contributors:Muller (W, 4-3) tossed 7.0 innings, striking out 11 while allowing two runs (one earned) on four hits. Seth Elledge and Michael Tonkin each added 1.0 scoreless inning. Goins (3-for-4, 4 RBIs) and Dunand (2-for-4, 2 runs) each had multi-hit performances, while Tromp added two RBIs (1-for-4).
*Noteworthy: * Muller's 11-strikeout performance was his second double-digit strikeout game this season, his first since matching a career-high with 12 strikeouts on May 14 at Durham. He is 2-0 with a 0.90 ERA and 28 strikeouts over 20.0 innings in three starts in June. Goins' four-RBI night was his first since September 22, 2017 with Toronto.
Next Game (Wednesday, June 15): Gwinnett vs. Indianapolis, 7:05 p.m. at Coolray Field. Radio Broadcast: 6:50 p.m. on MyCountry993.com. It's Wet Nose Wednesday (presented by New Country 101.5) at Coolray Field as dogs get in the park for free with owner's paid admission. The Stripers will transform into the "Xolos de Gwinnett" to honor Gwinnett County's rich Hispanic heritage and culture.