Modern marvels: Figueroa is Minors' K king
Righty baffled hitters in career that included 17 seasons on farm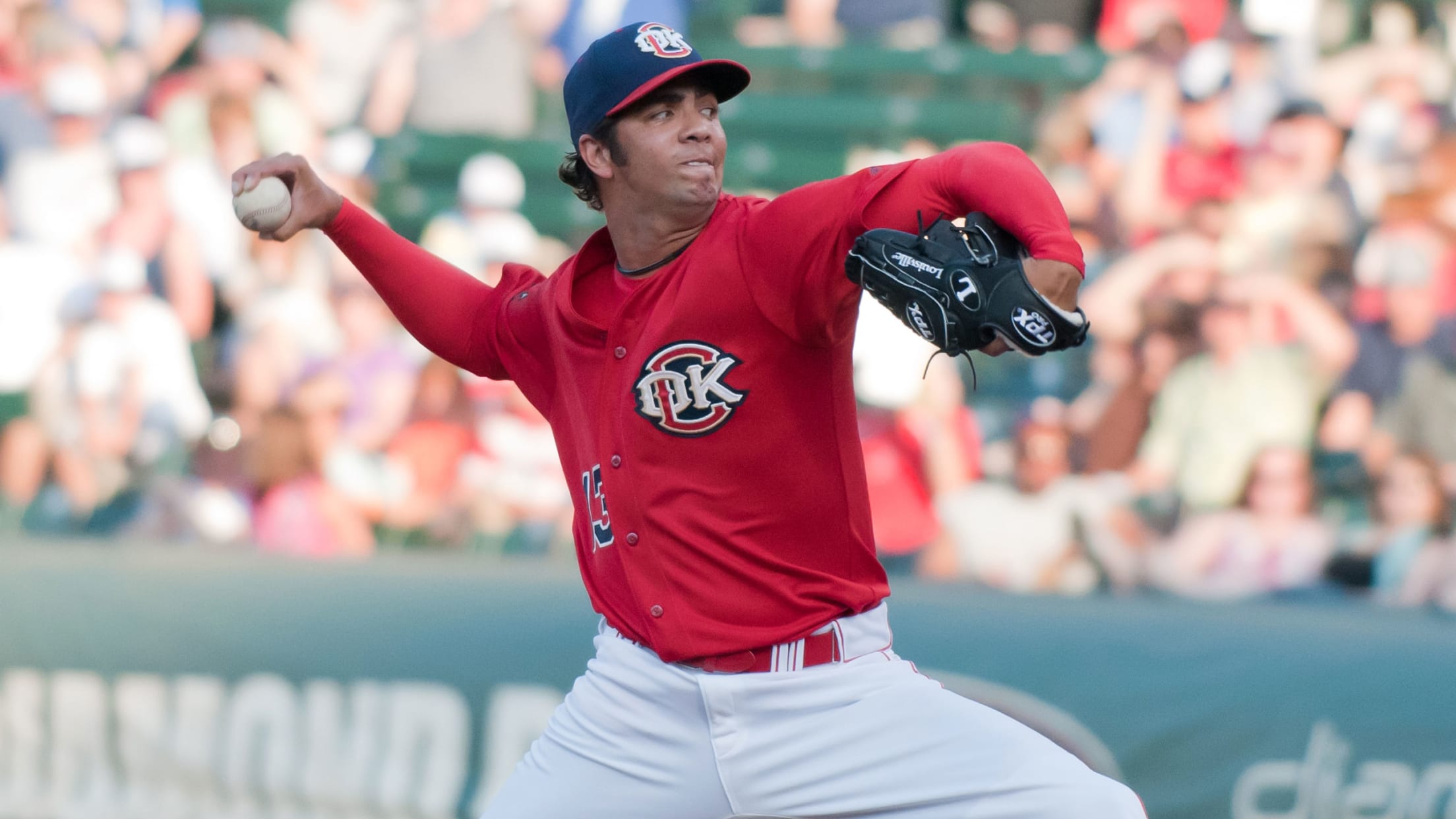 Nelson Figueroa struck out 1,505 while walking 552 in 1,847 2/3 innings of affiliated Minor League ball. (Wendy Eagan/MiLB.com)
MiLB.com staff combed through decades of stats to uncover Minor League hitting and pitching leaders among players active for at least one season in the 21st century. In "Modern marvels," we present their stories. Learn about the hits leaders here.
MiLB.com staff combed through decades of stats to uncover Minor League hitting and pitching leaders among players active for at least one season in the 21st century. In "Modern marvels," we present their stories. Learn about the hits leaders here.
There is no more personal battle in team sports than that between pitcher and hitter. One stands on the mound, figuring out what to throw to fool the other guy, who, in turn, is trying to read his opponent's mind. In a matter of seconds, there will be a winner and a loser. For the player in the box, the ultimate prize is a home run. The hurler? A strikeout.
No player in recent memory has won more of these battles in Minor League Baseball than Nelson Figueroa. Over the span of 17 Minors campaigns from 1995-2013, the 6-foot-1 right-hander fanned 1,505 batters.
A 30th-round pick of the Mets in 1995, Figueroa showed electric stuff right out the gate. He dominated the South Atlantic League as a member of the Class A Capital City Bombers in his first full season, striking out 200 batters in 185 1/3 innings while holding opponents to a .181 average. His control was a major asset as he issued 58 walks that entire year.
Figueroa whiffed 116 for Double-A Binghamton in 1997 and matched that total back in the Eastern League the next season before being traded to the D-backs on July 31. Adjusting to a new organization in the unfriendly environs of the Pacific Coast League, Figueroa picked up another 29 strikeouts in his first seven Triple-A appearances with Tucson to cap 1998.
On June 3, 2000, the Brooklyn-born righty debuted on the game's grandest stage, and he split time between the Majors and Triple-A across four systems (Arizona, Philadelphia, Milwaukee, Pittsburgh) from that point through the end of the 2004 campaign. That offseason, he underwent rotator cuff surgery.
"I had pitched for so long, so many years, so many innings, without an injury that it was bound that something would happen," Figueroa told MiLB.com a couple years later.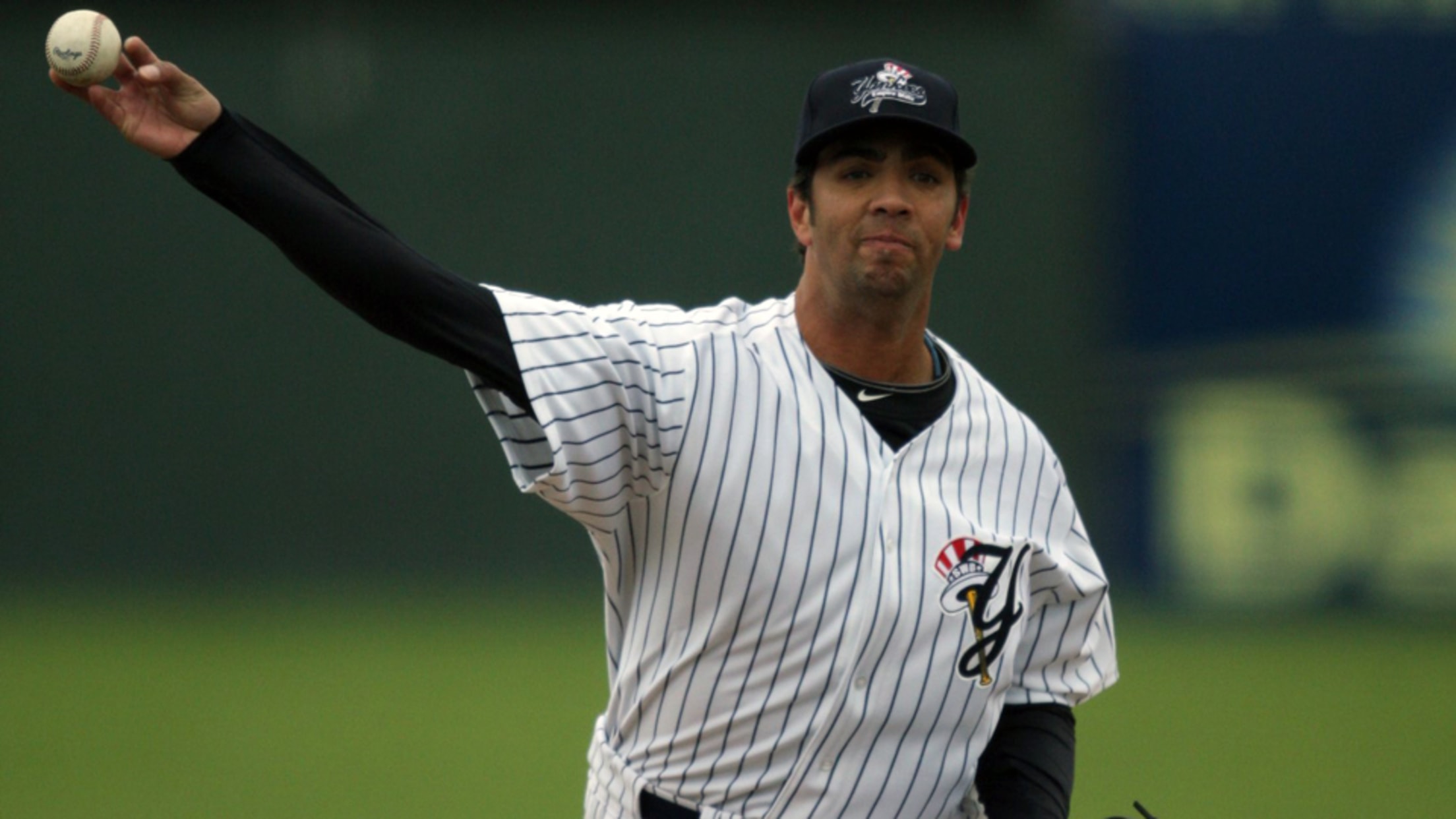 His surgery and rehabilitation were successful, but his game was never overly dependent on velocity. Figueroa's fastball, even at its best, topped out in the low 90s. He relied on an array of pitches to keep batters off-balance, and the mix carried him over seven more seasons in affiliated ball -- spent largely between Triple-A and the Majors.
"My curveball had been my No. 1 pitch for a long time," he told MiLB.com. "I throw a curve, a slider, a changeup, a fastball and a splitter. The beauty of five pitches is that I have good days and bad days on all of them."
Figueroa threw more than 112 innings eight different times, including 115 2/3 in the International League in 2012. He made four starts for Triple-A Reno in 2013, then was released. Even still, he wasn't done. He pitched 38 more games -- 37 starts -- for the Uni-President 7-Eleven Lions in the Chinese Professional Baseball League that season and the next, retiring at age 40. The Brandeis product was 133-88 with a 3.69 ERA and his lofty strikeout total over 320 games -- 281 starts -- in the affiliated Minors. He posted a 20-35 record with a save, a 4.55 ERA and 337 punchouts over 499 innings between the D-backs, Phillies, Brewers, Pirates, Mets and Astros.
Here are some recent players who got within shouting distance of Figueroa's strikeout total of 1,505 over the course of their respective Minor League careers.
Doug Linton (1,484 strikeouts from 1987-2004): You have to go all the way back to the 1980s to find Linton's beginnings in pro ball. After logging a mere 27 2/3 innings in his second season, the California native recorded 128 strikeouts in 117 1/3 innings between the Class A Advanced Florida State League and Double-A Southern League in 1989. His top strikeout campaign, though, came in 2002, when he fanned 160 while pitching for Triple-A Richmond in the International League. At the end of 17 Minor League seasons (and parts of seven years in the Majors), Linton still wasn't done. He made 20 starts in the Chinese Professional Baseball League in 2005, at age 40.
Paolo Espino (1,402 strikeouts from 2007-19): Espino started one of the two appearances he made for the Nationals in 2020, so he could eclipse Figueroa yet. The Panama-born righty introduced himself in the South Atlantic League in 2007 by piling up 116 strikeouts in 108 1/3 frames. He's fanned more than 100 hitters in 10 Minor League seasons, including a career-high 141 in 2013 across the Double-A and Triple-A levels in the Cleveland system. In 2019, Espino fanned 102 in 96 2/3 innings between the Rookie and Triple-A levels. His career high in a game is 11, which he accomplished twice in the Eastern League -- for Akron in 2012 and Harrisburg in 2014.
Justin Germano (1,318 strikeouts from 2000-15): The 6-foot-2 Germano recorded more than 100 strikeouts in a Minor League season six different times, including 138 between Triple-A Portland and Triple-A Louisville in 2005 (when he was traded from the Padres to the Reds). In 2013, the California native piled up 103 whiffs in 151 frames for Triple-A Buffalo, tossing two complete games along the way, en route to being named the Bisons' Warren Spahn Most Valuable Pitcher.
Brandon Duckworth (1,303 strikeouts from 1998-2012): A big presence on the mound at 6-foot-2 and 215 pounds, Duckworth was an immediate strikeout machine upon turning pro. In the span of his first four seasons, the Cal State Fullerton product fanned 594 batters in 644 2/3 Minor League innings and debuted in The Show. Duckworth was especially dominant during 165 Eastern League frames in 2000, posting 178 whiffs and a 3.17 ERA over 27 starts. Pitching for Triple-A Lehigh Valley on July 6, 2010, the right-hander tallied 10 K's, then set a new career high with 11 three starts later against Indianapolis.
Matt Kinney (1,293 strikeouts from 1995-2010): Striking out 140 or more batters in a Minor League season is an accomplishment. The 6-foot-5 Kinney did it four times. In 2000, he fanned 152 hitters -- the highest total of his 13 seasons in the Minors over 161 2/3 innings split between Double-A New Britain and Triple-A Salt Lake City. (He matched that 152 number with the Brewers in the Majors in 2003.)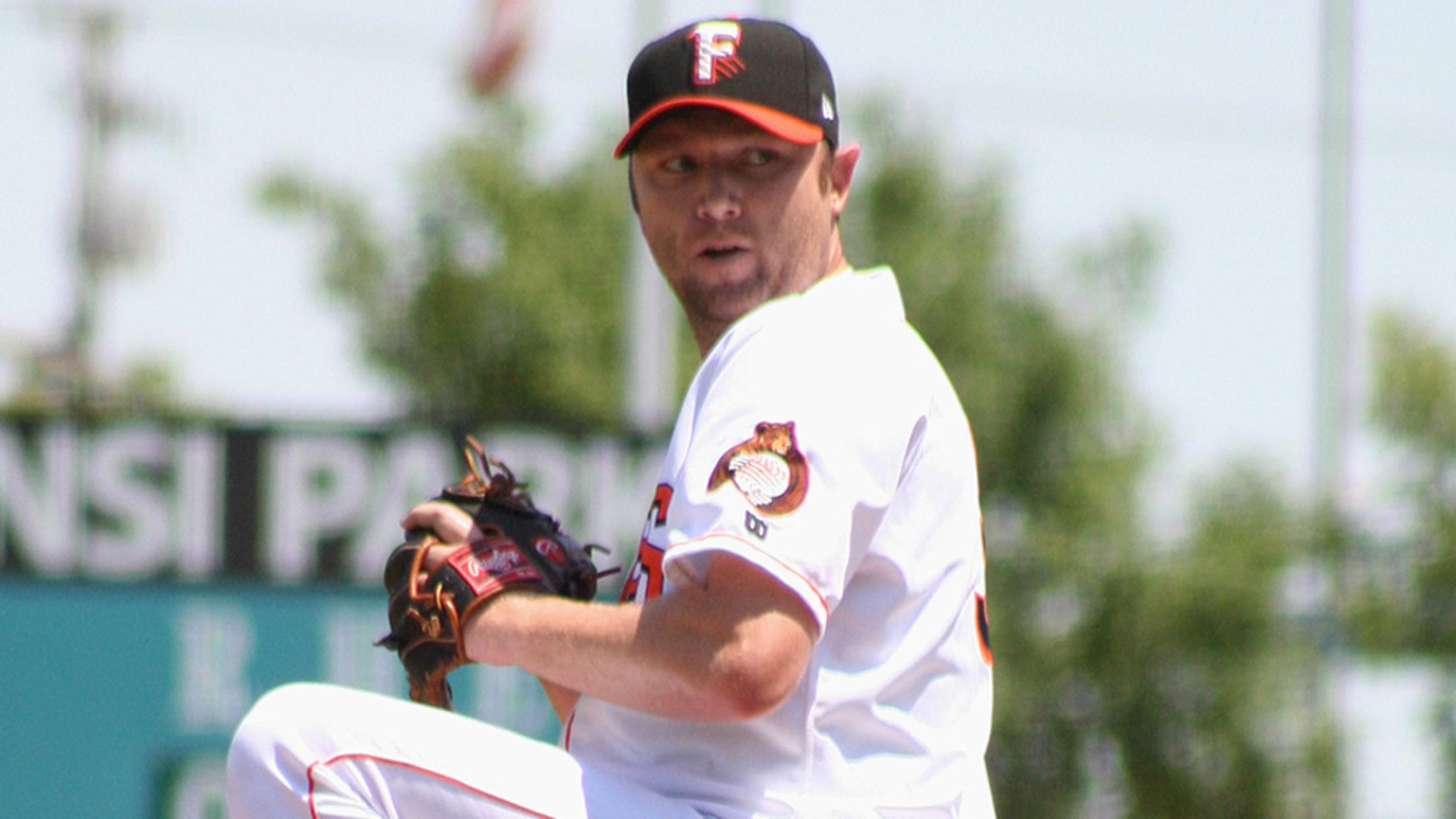 Lindsay Gulin (1,285 strikeouts from 1995-2009): Although he posted 134 strikeouts in the South Atlantic League as a teammate of Figueroa on Class A Capital City in 1996, Gulin was even more dominant in his later years. In four seasons that sandwiched time in Japan and on the independent circuit (2002-03, 2007-08), the 6-foot-2 southpaw stymied 505 batters in 550 2/3 frames.
Dan Carlson (1,240 strikeouts from 1990-2001): How do you follow a 164-strikeout campaign in your second pro season? Fanning 157 and walking only 60 over 186 innings while making the toughest level jump in the Minors isn't a bad answer. That's what Carlson went with, going from Class A Clinton to Double-A Shreveport in 1991-92. By the time he hung up his spikes, the right-hander had passed the 100-punchout mark seven different times in the Minor Leagues. He also made 23 big league appearances and spent part of a season in Japan.
Mitch Atkins (1,239 strikeouts from 2004-17): A 6-foot-4 lefty, Atkins blazed through the Midwest League in 2006, posting 127 strikeouts in 138 1/3 frames while putting up a 2.14 ERA and a 13-4 record. His best game that season came on Aug. 17, when he whiffed 12 in six innings. He was named an All-Star three straight years from 2006-08 for three different clubs (Class A Peoria, Class A Advanced Daytona, Double-A Tennessee), fanning 365 batters in that span.
Brandon Knight (1,213 strikeouts from 1995-2009): Knight pitched in parts of 14 Minor League seasons, but nearly 30 percent of his Minor League strikeouts came over the course of two years -- his career-high 175 between Class A Advanced Charlotte and Double-A Tulsa in 1997 and 173 for Triple-A Indianapolis in 2001. After punching out 80 over 89 innings for Triple-A Buffalo in 2009, Knight logged five-and-a-half seasons in Korea. He also pitched in Japan from 2003-05.