Los Chicharrones Comeback Falls Short
Fireflies battle back from eight back to finish with tying run on base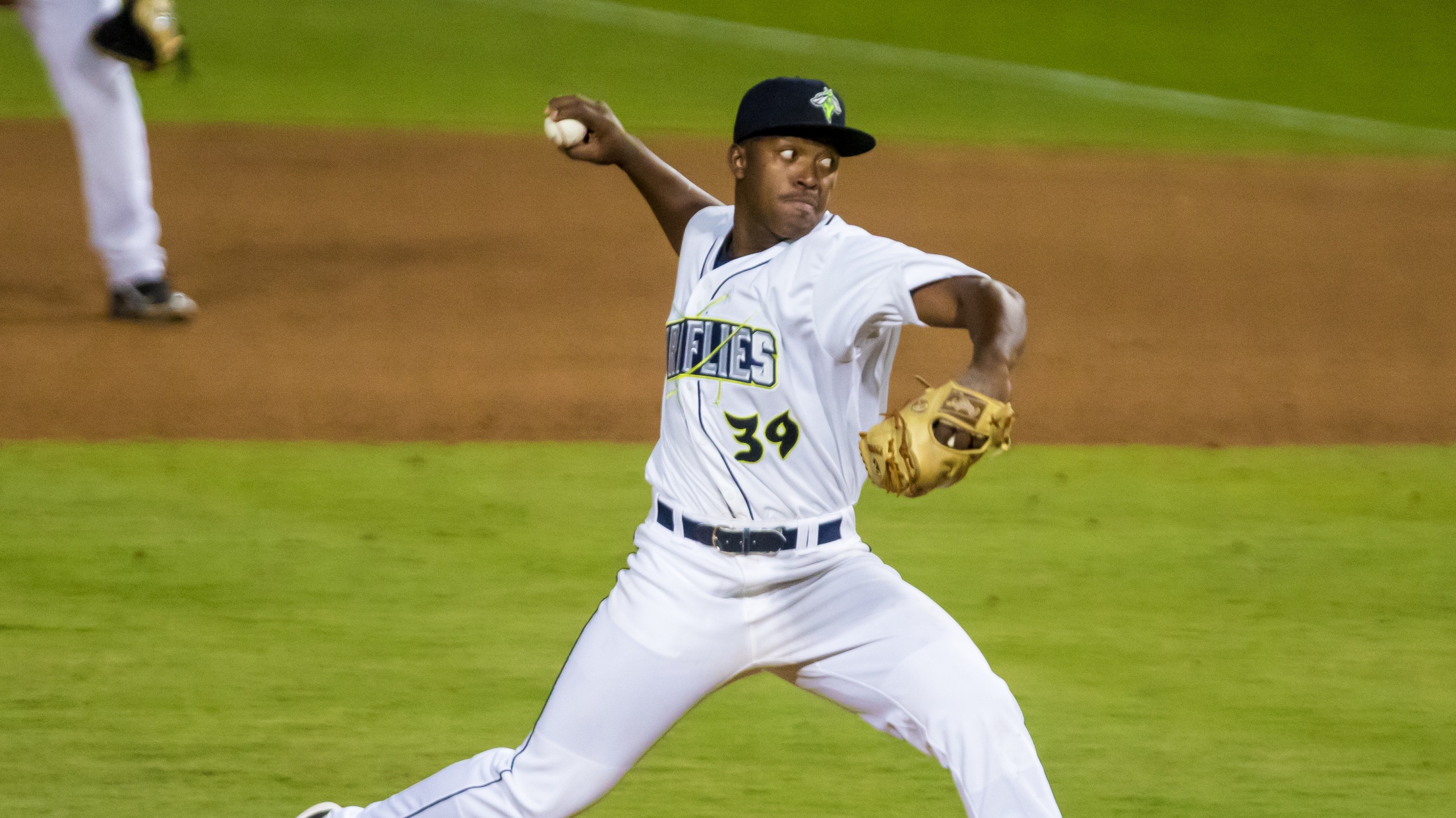 COLUMBIA, SC – After falling behind 8-0 after four innings, Los Chicharrones de Columbia didn't give up, they fought back, but their comeback fell short, 10-8 to Los Pelicanos at Segra Park Saturday evening. Anderson Paulino (L, 6-4) fell into a fit of bad luck that forced him to leave
COLUMBIA, SC – After falling behind 8-0 after four innings, Los Chicharrones de Columbia didn't give up, they fought back, but their comeback fell short, 10-8 to Los Pelicanos at Segra Park Saturday evening.
Anderson Paulino (L, 6-4) fell into a fit of bad luck that forced him to leave prior to the conclusion of the top of the first frame. A pair of errors extended an inning that eventually led to the Pelicans (41-42) scoring six runs, all of which were unearned. Paulino was lifted after facing nine Pelicans. With two outs, Patrick Smith entered the game and struck out Ezequiel Pagan to end the inning.
Trailing 8-0 in the bottom of the fifth, the Fireflies mounted an assault on DJ Herz, forcing him to leave the game. The scoring started with a Gage Hughes single to score Saul Garza, but a Jose Marquez double plated Burle Dixon and moved Hughes to third so the two could scamper home on two wild pitches from reliever Jarrod Wright (W, 2-3). The wild pitches cut Myrtle Beach's lead in half, to 8-4.
After Chase Wallace spun 3.2 innings of two hit baseball, he handed the ball to Marlin Willis, who worked a scoreless ninth, but gave up a pair in the eighth to put Myrtle Beach in front 10-4. Columbia wasn't done there though. In the eighth, Jean Ramirez and Herard Gonzalez hit back-to-back two baggers with Tyler Tolbert on the base paths to draw the Fireflies back within four. Gonzalez would advance on a wild pitch and score on a ground ball from Garza to fill out the frame with a 10-7 finish.
In the ninth, following a Hughes groundout, Jose Marquez was hit by a pitch to start the frame. On the first pitch of the next at-bat, Tolbert singled to put runners on the corners. Ramirez also swung at the first pitch and deposited a ball to right to keep runners at the corners and move the Fireflies within two. The game ended when Herard Gonzalez grounded into a 6-4-3 double play.
The Fireflies finish up their series with Myrtle Beach tomorrow evening at Segra Park at 5:05 pm. Columbia offers southpaw Rylan Kaufman (2-3, 4.42 ERA) and Myrtle Beach will work RHP Jose Miguel Gonzalez (3-4, 4.50 ERA).
The Copa De La Diversión continues tomorrow at Segra Park! Los Chicharrones y Los Pelicanos will play again to round out the weekend and Columbia will be wearing their red Chicharrones jerseys. Fans can purchase tickets at FirefliesTickets.com.