Lookouts Lockdown Barons, 14-4
Tomshaw struggles as Barons routed on Wednesday night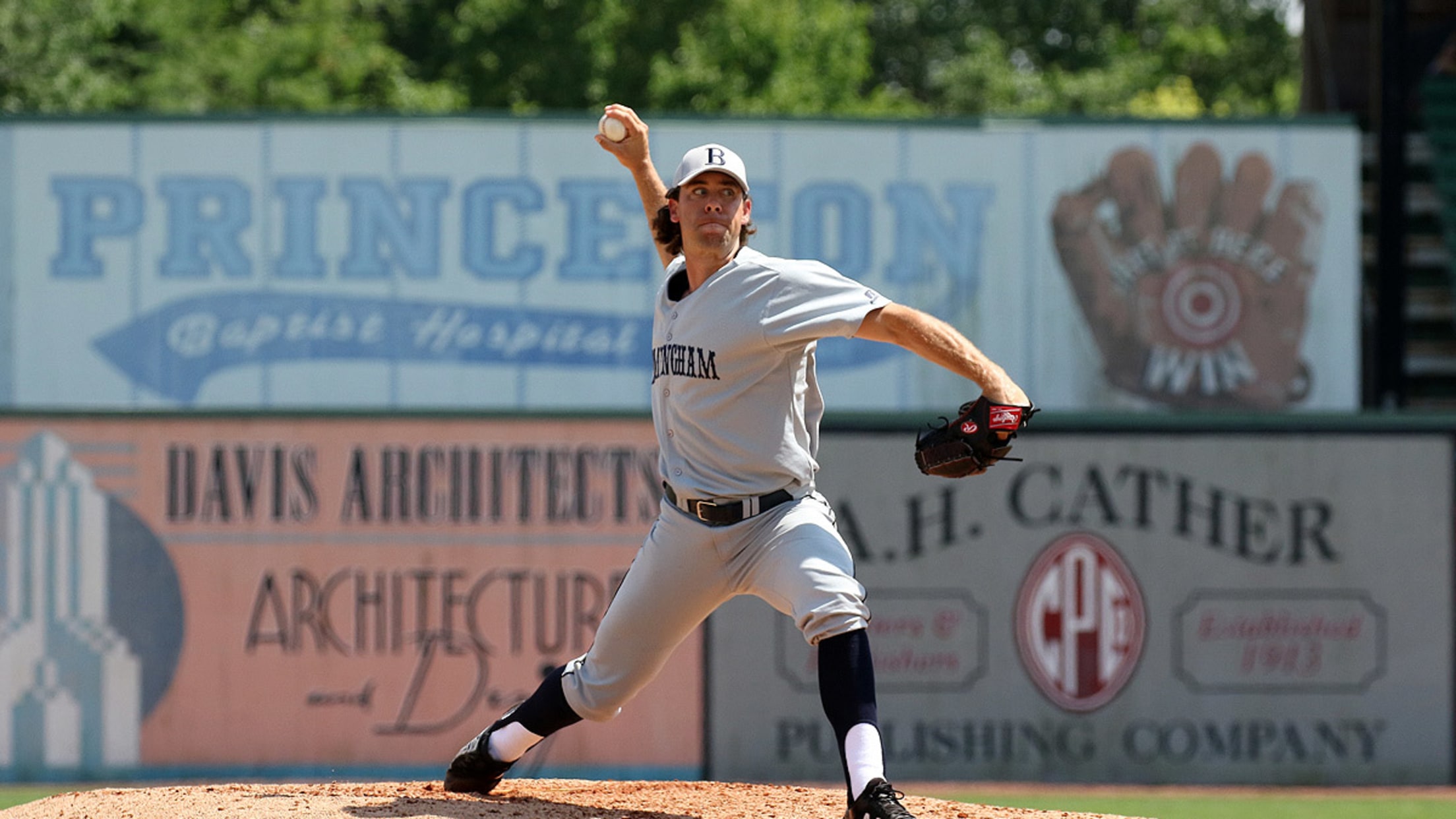 Brandon Brennan struck out four over 3.0 scoreless relief innings. (Michael Wade)
After falling behind early in the game, the Birmingham Barons (30-35) saw their pitching struggle as the Chattanooga Lookouts (35-31) used a solid hitting performance to get a 14-4 win on Wednesday night at Regions Field in the opener of their five-game series. Moments That Mattered: The Lookouts wasted no time
After falling behind early in the game, the Birmingham Barons (30-35) saw their pitching struggle as the Chattanooga Lookouts (35-31) used a solid hitting performance to get a 14-4 win on Wednesday night at Regions Field in the opener of their five-game series.

Moments That Mattered: The Lookouts wasted no time getting on the board as they jumped out to a 2-0 lead after one inning off the strength of two hits, one being a triple. In the top of the third inning, the Lookouts added four more runs. Then in the top of the fourth, the visitors plated six runs, three of which came off home runs. The Barons later got on the board in the bottom of the sixth inning with a sacrifice fly by Zack Collins and in the bottom of the seventh inning added three more on an RBI double by Ryan Brett , RBI single by Keon Barnum , and a sacrifice fly by Danny Mendick .
Facts And Figures: Barons starter Matt Tomshaw (L, 1-4) struggled from the start, pitching 4.0 innings while surrendering 11 hits, allowing 11 runs, and striking out three. Reliever Brandon Brennan came in and allowed one hit and struck out four over 3.0 scoreless relief innings.
Turning Point: In the top of the third inning the Lookouts began their big night when Andy Wilkins hit his first of two home runs on the night, extending the Lookout lead to 6-0.
By The Numbers: Wilkins, a former Baron, had a strong game for the Lookouts, going 3-for-6 with two home runs and six RBIs on the night. Barnum finished with two hits and an RBI for Birmingham.
Up Next: The Barons and the Lookouts will play game two of the series on Thursday night at Regions Field with first pitch scheduled for 7:05 p.m. Right-hander Dane Dunning (4-2, 3.22) will get the start for the Barons while Omar Bencomo (5-0, 1.94) will get the nod for the Lookouts. Curt Bloom will have the call on 960 WERC News Radio and the iHeart Radio app.