Leonard and Gamboa Earn Texas League Honors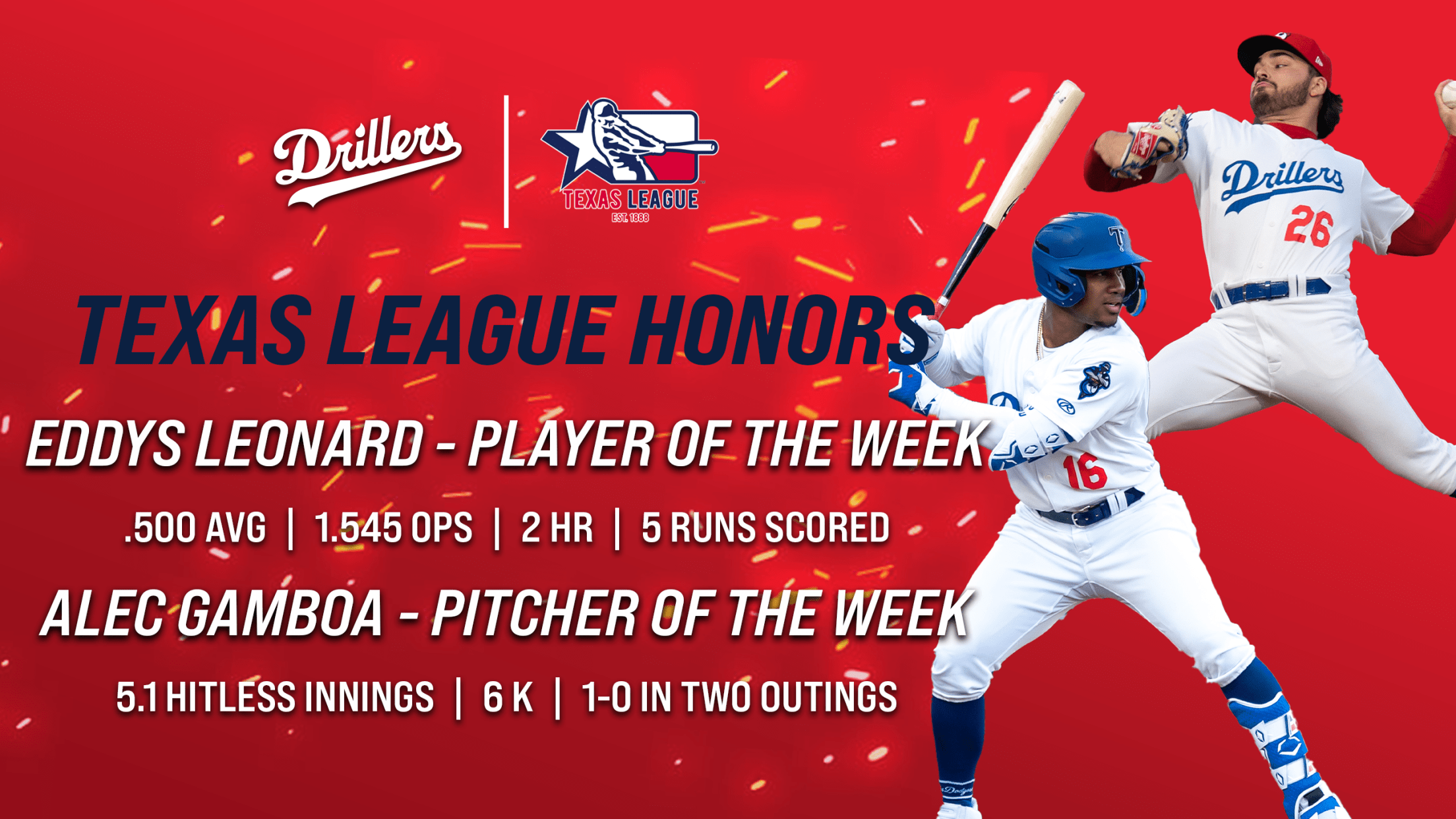 Two Tulsa Drillers players have accomplished something for the first time since the 2019 season, as Eddys Leonard has been named the Texas League's Player of the Week, and Alec Gamboa has been named the Texas League's Pitcher of the Week. It is the third and fourth time a Drillers
Two Tulsa Drillers players have accomplished something for the first time since the 2019 season, as Eddys Leonard has been named the Texas League's Player of the Week, and Alec Gamboa has been named the Texas League's Pitcher of the Week. It is the third and fourth time a Drillers player has received a weekly honor this season.
Leonard led the Drillers offense as he went 10-20 for a .500 average in the team's five wins over the San Antonio Missions. He slugged his first two home runs of the season and recorded four doubles, six runs batted in and five runs scored while compiling a 1.000 SLG and a 1.545 OPS. He also raised his season average 82 points in the big week.
Gamboa made two appearances during the week and was 1-0 as he pitched 5.1 hitless innings, allowing just one baserunner while striking out six. His win came on May 2 as he tossed three perfect innings with four strikeouts.
The last time the Drillers swept the weekly awards was 2019 when Connor Wong was named Player of the Week and Markus Solbach was named Pitcher of the Week.
Great Lakes infielder Austin Gauthier was also named the Midwest League's Player of the Week, making him the tenth Los Angeles Dodgers minor leaguer to win a weekly award this season.