Hounds Shutout Spoils France Gem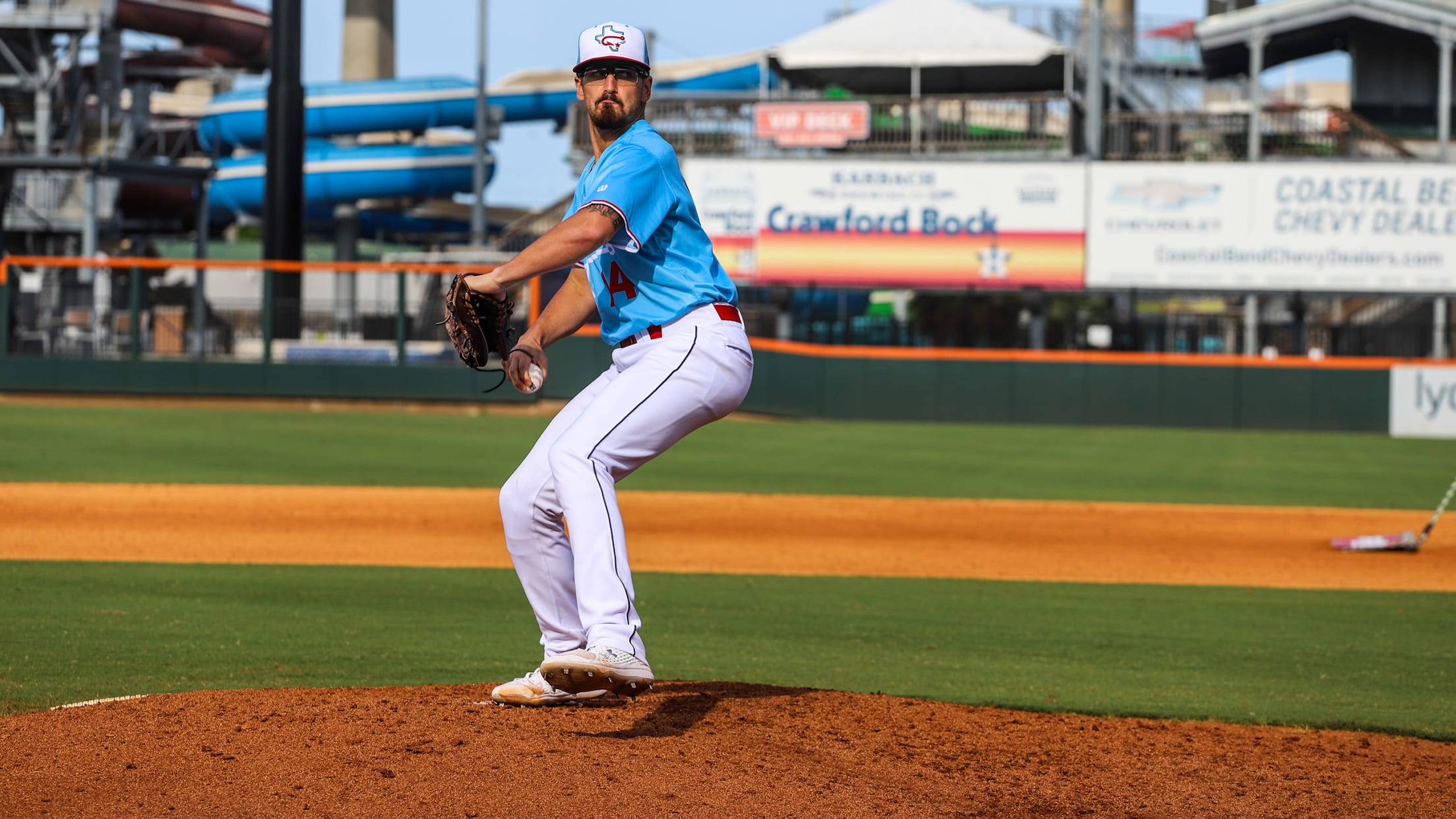 MIDLAND – Backed by five pitchers, the red-hot RockHounds picked up their seventh consecutive win with a 2-0 victory over Corpus Christi Friday night before 3,699 fans at Momentum Bank Ballpark. Midland, now 8-2 on the homestand, has won 11 of its last 14 games. Hooks starter J.P. France turned
MIDLAND – Backed by five pitchers, the red-hot RockHounds picked up their seventh consecutive win with a 2-0 victory over Corpus Christi Friday night before 3,699 fans at Momentum Bank Ballpark.
Midland, now 8-2 on the homestand, has won 11 of its last 14 games.
Hooks starter J.P. France turned in another terrific outing, scattering two hits and one walk over 5.0 innings of work.
A two-out walk by Kyle McCann in the second, snapped a stretch of 17 in a row retired by France, dating back to his outing last Sunday.
Midland took the lead in the third after a triple by Devin Foyle, who crossed the pay station on a Mikey McDonald groundout.
Logan Davidson cracked a lead-off double in the fourth, but he was stranded as France dispatched the final six hitters he faced.
Corpus Christi reliever Joe Record posted zeros in the sixth and seventh before permitting a run in the eighth. Foyle, who walked to start the rally, came home thanks to a bunt single, sac bunt and sac fly.
Hounds starter Chase Cohen held the Hooks to one hit and three walks through 3.1 innings. Norge Ruiz (1.2), lefty Zack Erwin (2.0), Zach Jackson (1.2) and southpaw Aaron Brown (0.1) completed Midland's first shutout win of the year.
The Hooks, trying to break a four-game slide, turn to lefty Jonathan Bermudez (2-2, 3.32) Saturday night. Hounds southpaw Jared Koenig (2-0, 1.25) will take the ball for the home club. First pitch 7 o'clock.