Get to know Taylor Widener
Former Gamecock Finding His Groove in Reno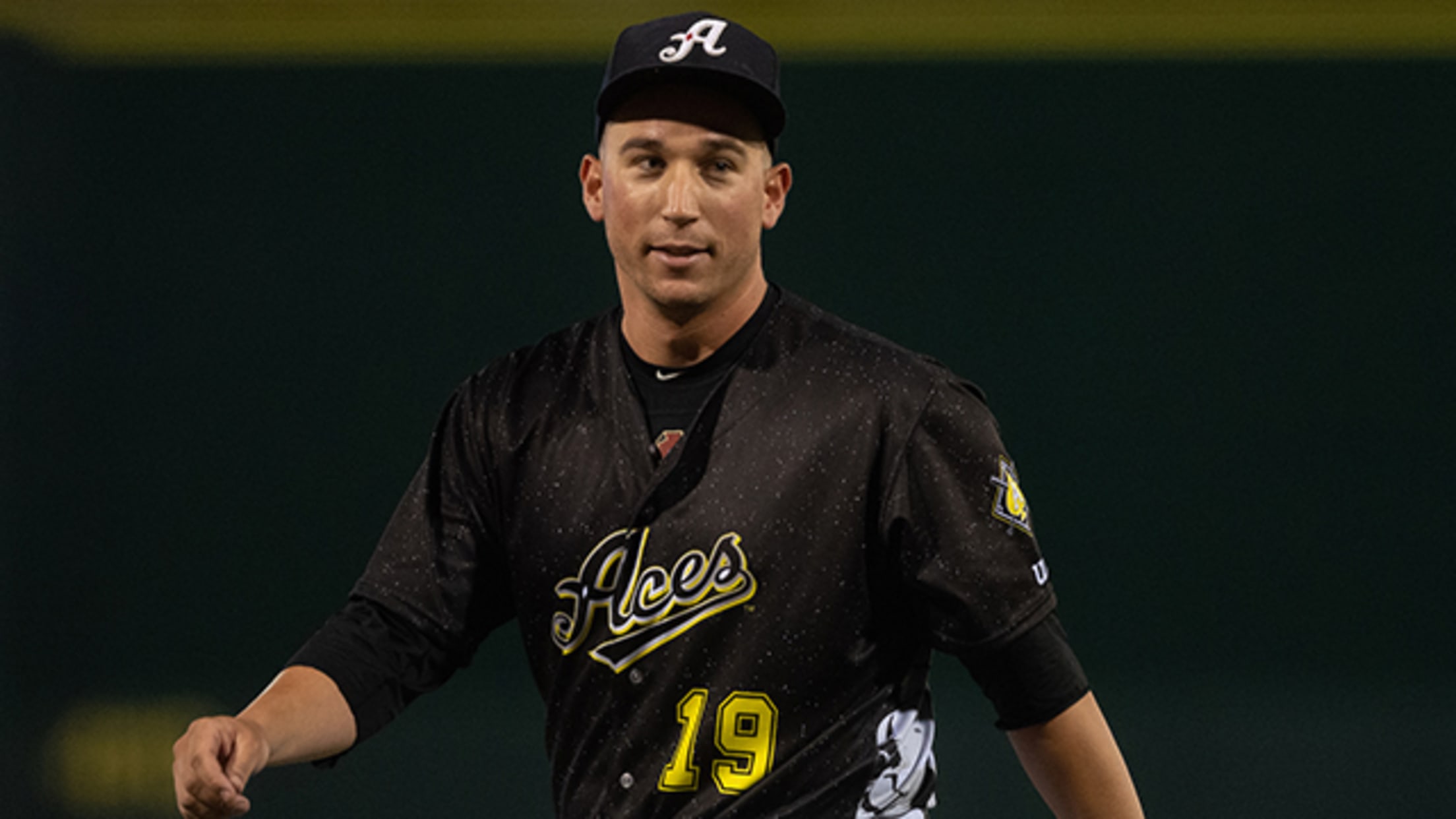 Taylor Widener is the Diamondbacks number three rated prospect according to MLB Pipeline, and in his first season in Reno. Going back to his college years, Widener has had to make a couple of different transitions, going from reliever to starter and even being traded. Now, as one of the
Taylor Widener is the Diamondbacks number three rated prospect according to MLB Pipeline, and in his first season in Reno. Going back to his college years, Widener has had to make a couple of different transitions, going from reliever to starter and even being traded. Now, as one of the coveted prospects in the Arizona Diamondbacks system, he looks like he could be a big part of the Diamondbacks future.
Widener played his college ball at the University of South Carolina but never found a solidified role. Even though he went back and forth between being a starter and a reliever over the entirety of his college career, he didn't find the constant switching difficult.

"It's a part of college, roles change all the time I feel like, especially when you're not pitching well. My last few years I struggled a lot in college, and I was just bouncing back and forth for them trying to find me something," he explained.
In his 21 games as a freshman, including two starts, he struck out 38 batters in 40.1 innings to go with a terrific 1.79 ERA. Then, in his sophomore year, his strikeout numbers skyrocketed, striking out 44 in 32 innings, good for a 12.4 K/9, way up from his 8.5 K/9 clip during his freshman year.
"I was just starting to learn how to pitch a little bit more," Widener said.
In the Fall of 2015, the right-hander had ulnar transposition surgery on his throwing shoulder, that required rehabilitation. Despite pitching in his least amount of games in his junior season in 2016, he started nine games, the most in his college career.
"It was actually a very easy rehab process. I had two months off, then I started throwing again. And as soon as I started throwing it was just a really quick climb. It was just a really easy surgery," Widener said of the experience.
After coming back, he pitched in 17 games, with nine starts, 68 strikeouts and a 4.20 ERA in 55.2 innings. That season, Widener and the South Carolina Gamecocks made the NCAA Tournament and were even able to host and win their own regional.
In the Columbia regional that year, Widener made one relief appearance and one start. Out of the bullpen, he pitched 3.1 innings, struck out six and only gave up four hits against the University of Rhode Island. In his start, he went four innings, struck out four, walked three and gave up only one run against the University of North Carolina, Wilmington.
When talking about the 2016 Columbia regional, Widener said, "It was a lot of fun. We also got experience my freshman year, so I knew what to expect so it made it a little bit easier going into it, it was a lot of fun pitching at home."
After South Carolina lost in the Super Regional, Widener's college career was over, and he was soon drafted by the New York Yankees in the 12th round of the Major League Baseball first-year player draft. Widener said that while nothing big went into his decision to leave for the draft, he thought it was time to go, and it was "very exciting" to get drafted by a storied franchise like the Yankees.
In 2016, Widener was sent to Short Season ball, but also played at the Single-A level. He started two games out of his 13 pitched and was dominant. In 38.1 innings, he put up a 0.47 ERA and struck out 59 batters, good for a 13.9 K/9. Despite being new to professional baseball, the biggest change for him was the travel.
"The travel and the days are a little bit tough. Even though you're going to school and practicing and playing, it's not the same as coming here in the afternoon and putting in the amount of work you put in every day," he explained.
Even though he was a reliever, Widener explained that they had him "piggybacking," meaning even though he was a reliever, he only pitched every five days.
"They wanted to keep my innings down just coming out of college because I had already thrown, so they wanted to keep my innings down," Widener said.
In 2017, he was then transitioned into being a full-time starter. He made 27 starts, the most he had made at any point in college or the minors. In his 27 starts with the Tampa Yankees, the High-A affiliate for New York, he had a 3.39 ERA and struck out 129 batters in 119.1 innings, a 9.7 K/9. Although it was his lowest strikeout rate since his freshman year of college, he was still striking them out at a good clip.
Then, on February 20, 2018, Widener was involved in a three-team deal with the Yankees, Diamondbacks and Tampa Bay Rays, that saw the Yankees acquire Brandon Drury and the Diamondbacks acquired Widener and Steven Souza Jr.
"I was on my way to go play golf and I had a random phone number call me and I didn't answer, and I had a voice mail from Brian Cashman saying, 'call me back.' So, I called him back and then he told me I had been traded. I was very excited," he said about the trade.

The 24-year-old was sent to Double-A Jackson and had the best season of his career so far. In 25 starts and 137.1 innings, Widener posted a 2.75 ERA, with 176 strikeouts, an 11.5 K/9. Not only was it a great season, but it was also decorated. His 176 strikeouts and 1.03 WHIP led the Southern League, and his 2.75 ERA was second. He was also named Pitcher of the Week for the week of May 20, 2018, a mid-season Double-A All-Star and MiLB.com Organization All-Star.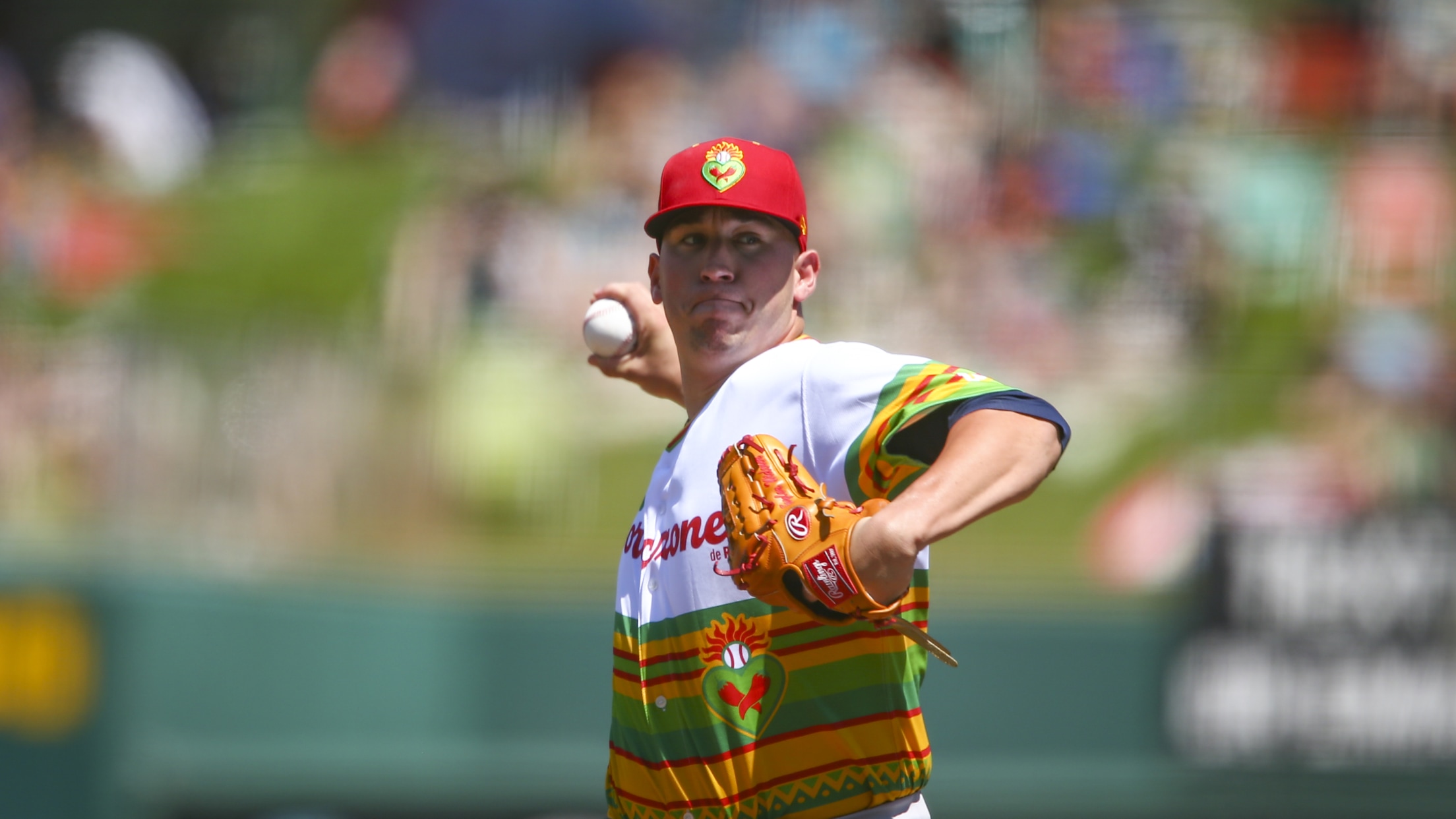 After being a Spring Training non-roster invitee in 2019, he was assigned to the Aces. Greater Nevada Field is one of the toughest places to pitch in all of the minor leagues, and while Widener's ERA isn't great, 8.87, he's still striking out batters at a solid rate, with a 9.7 K/9.
"If you make pitches, the majority of the time it's still going to be outs. Yeah, you're going to give up a few home runs and hits that normally would be outs, but you've still just got to compete and make pitches here," he said when talking about pitching in Reno.