Fireflies Take Advantage of Fayetteville Mistakes in 5-3 Win
Zack Phillips add 3.1 hitless innings from the pen to seal the deal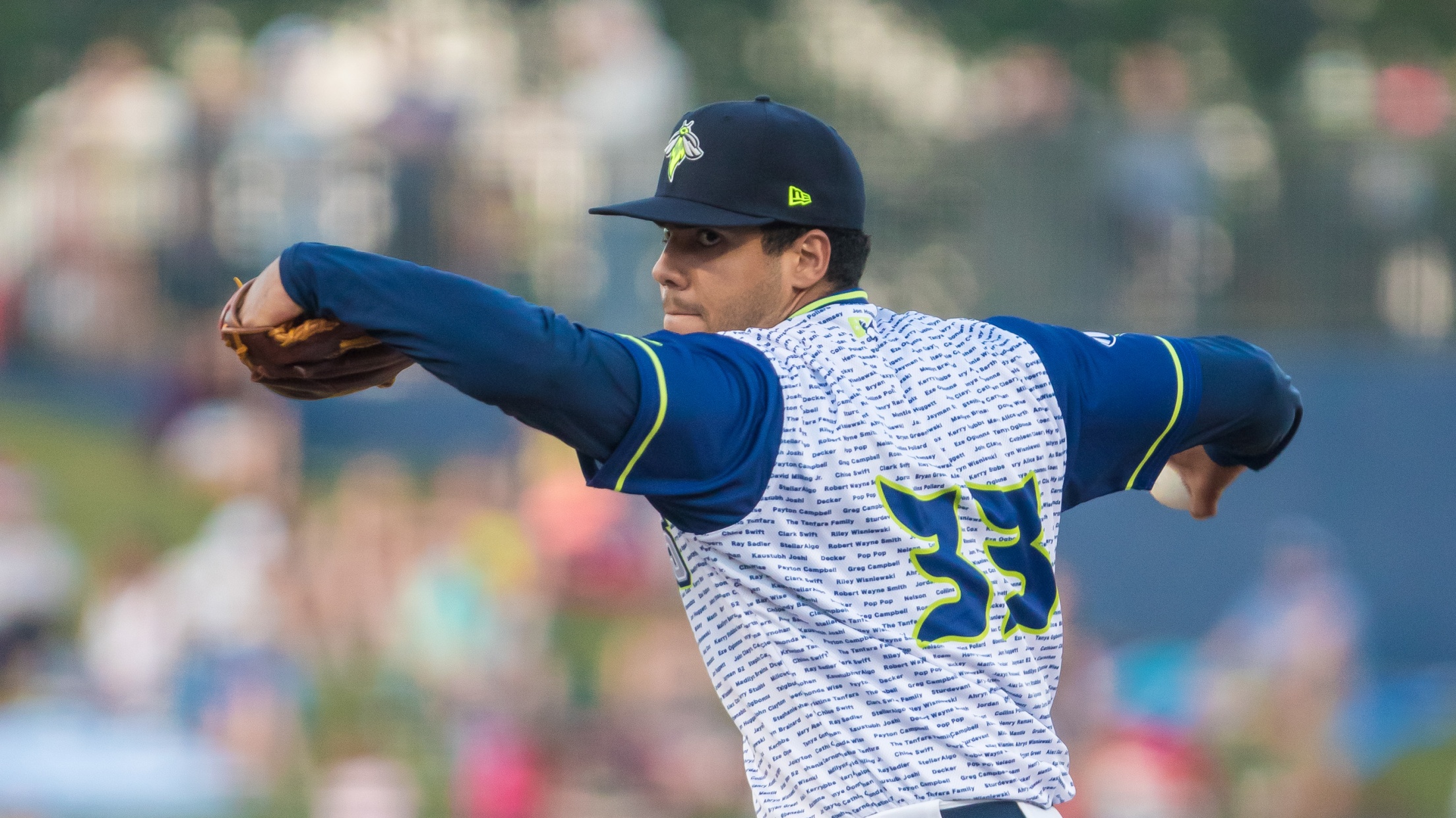 COLUMBIA, SC – The Fireflies were able to ride a three-run fourth and a stellar relief outing from Zack Phillips to a 5-3 victory over the Fayetteville Woodpeckers Wednesday evening at Segra Park. The fourth inning remained a strong inning for the Fireflies, who scored six in that frame Tuesday
COLUMBIA, SC – The Fireflies were able to ride a three-run fourth and a stellar relief outing from Zack Phillips to a 5-3 victory over the Fayetteville Woodpeckers Wednesday evening at Segra Park.
The fourth inning remained a strong inning for the Fireflies, who scored six in that frame Tuesday evening. Darryl Collins started the inning motoring out an infield single rolled up the third base line. Collins was able to steal second before a walk from Kale Emshoff to set the table for Herard Gonzalez. Columbia's shortstop bounced the ball to Fayetteville's (37-48) shortstop, Cristian Gonzalez who errantly threw the ball allowing Collins to score and Columbia (40-45) to take a 2-1 lead. The inning didn't stop there. Saul Garza roped a single to center to score Emshoff to give Columbia some insurance and then Burle Dixon capped off the inning with a sacrifice fly that scored Gonzalez from third to put the Fireflies in front 4-1.
Cruz Noriega (W, 5-3) was able to provide another solid start, working the first five in the game and allowing two runs, only one of which was earned. The righty fanned four batters and didn't walk any before handing the ball to Marlin Willis. Willis retired two batters, but loaded the bases off a hit and three walks before getting pulled as Fayetteville closed within a single score of the Fireflies. Then, Zack Phillips (S, 2) entered the game and punched out Michael Sandle to end the sixth. After that, Phillips worked three additional hitless innings to close out the game for Columbia.
Gonzalez was able to add the final run of the game in the bottom of the sixth when reliever Elvis Garcia tossed a pitch to the backstop that allowed Columbia to take a 5-3 lead.
The Fireflies started off the scoring in the first inning. After Tyler Tolbert drew a one out walk, the speedster stole his 41st bag of the season to get into scoring position for Collins who drove him in for his fourth RBI of the series.
Columbia continues their series with the Woodpeckers tomorrow at Segra Park at 7:05 pm. RHP Matt Stil (2-2, 4.47 ERA) climbs the hill for Columbia and RHP Heitar Tokar (0-0, 0.00 ERA) gets the ball for Fayetteville.
Tomorrow is a Budweiser Thirsty Thursday. All fans can take advantage of half-priced fountain sodas and draft beers and if you head to the Budweiser Bow Tie Bar, you'll find a special on $2 pints of Bud Light. Tickets are still available to purchase at FirefliesTickets.com.