Fireflies Swept in Doubleheader at Charleston
Team will regroup in 7:05 match-up at The Joe tomorrow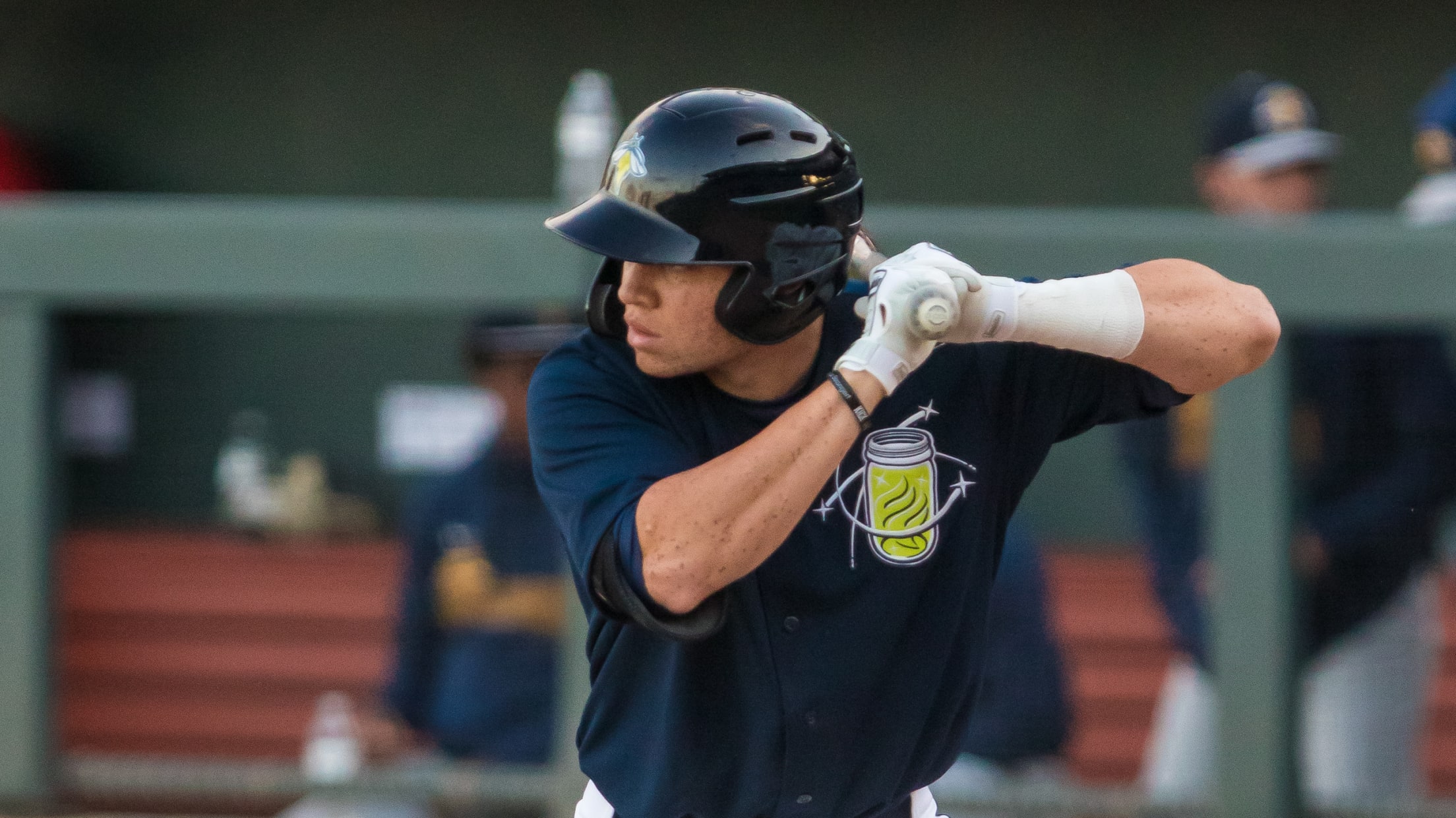 COLUMBIA, SC – After losing on a walk-off single in game one of a doubleheader, the Fireflies committed four errors in game two of Wednesday's twin bill with the RiverDogs, dropping the two games 5-4 and 6-3. Game One The Fireflies watched the RiverDogs walk-off the field following game one
COLUMBIA, SC – After losing on a walk-off single in game one of a doubleheader, the Fireflies committed four errors in game two of Wednesday's twin bill with the RiverDogs, dropping the two games 5-4 and 6-3.
Game One
The Fireflies watched the RiverDogs walk-off the field following game one with a 5-4 winner as Alika Williams extended his hitting streak to 14-games with a single plating Beau Brundage in the home half of the seventh. It is Williams' second walk-off winner against the Fireflies this season.
After Charleston scored the first three runs on one swing of the bat from Patrick Merino in the fourth, the Fireflies were able to fight back in the fifth to set up the dramatic finish. It started with a two out walk from Jose Marquez. Later, Diego Hernandez singled to bring him home before the bases were loaded for Darryl Collins, who smoked a triple past center fielder Beau Brundage that scored Matt Schmidt, Hernandez and Tyler Tolbert.
The triple gave the Fireflies a 4-3 lead as Emilio Marquez left the mound, having ceded only one hit, the homer from Merino. It wouldn't be enough though. Taylor Bloye (L, 1-1) couldn't hold onto the lead in the seventh of game one.
Game Two
The Fireflies defense hampered them in their game two loss to the Charleston RiverDogs. Columbia committed three errors, resulting in four unearned runs for Heribert Garcia (L, 0-1), who started his first game for the Fireflies Wednesday night.
The First run of the game, Patrick Merino, scored in the second after he reached on an error from third baseman Gage Hughes. The next inning, Alika Williams reached on a three-base error from Burle Dixon to start frame and later scored as Tanner Murray grounded into a double play. The Fireflies ended with a season-high four errors in game two, as they fell 6-3 in seven innings.
Columbia scored one run in the fourth and one in the fifth inning, both runs coming with the bases loaded for Columbia. The first run to score was Tyler Tolbert who was pushed home when Herard Gonzalez drew a bases loaded walk in the fourth. In the fifth, Dixon was able to scamper home on a wild pitch to bring the Fireflies within three runs.
Columbia continues their series with the Charleston RiverDogs at Joseph P. Riley Jr. Ballpark tomorrow night at 7:05 pm. The Fireflies will use righty Anderson Paulino (6-4, 4.41 ERA) while Charleston goes with RHP Sandy Gaston (0-0, 3.38 ERA).
The Fireflies return home to Segra Park for a six-game homestand with the Charleston RiverDogs August 31. It all starts with a Miller Lite $2 Tuesday where hot dogs, popcorn, fountain soda and 12 oz cans of Miller Lite are all only $2. You can purchase tickets at FirefliesTickets.com.