Fireflies Can't Get Key Hit Early, Fall 6-1 in Opener
Columbia has dropped nine consecutive games to the Pelicans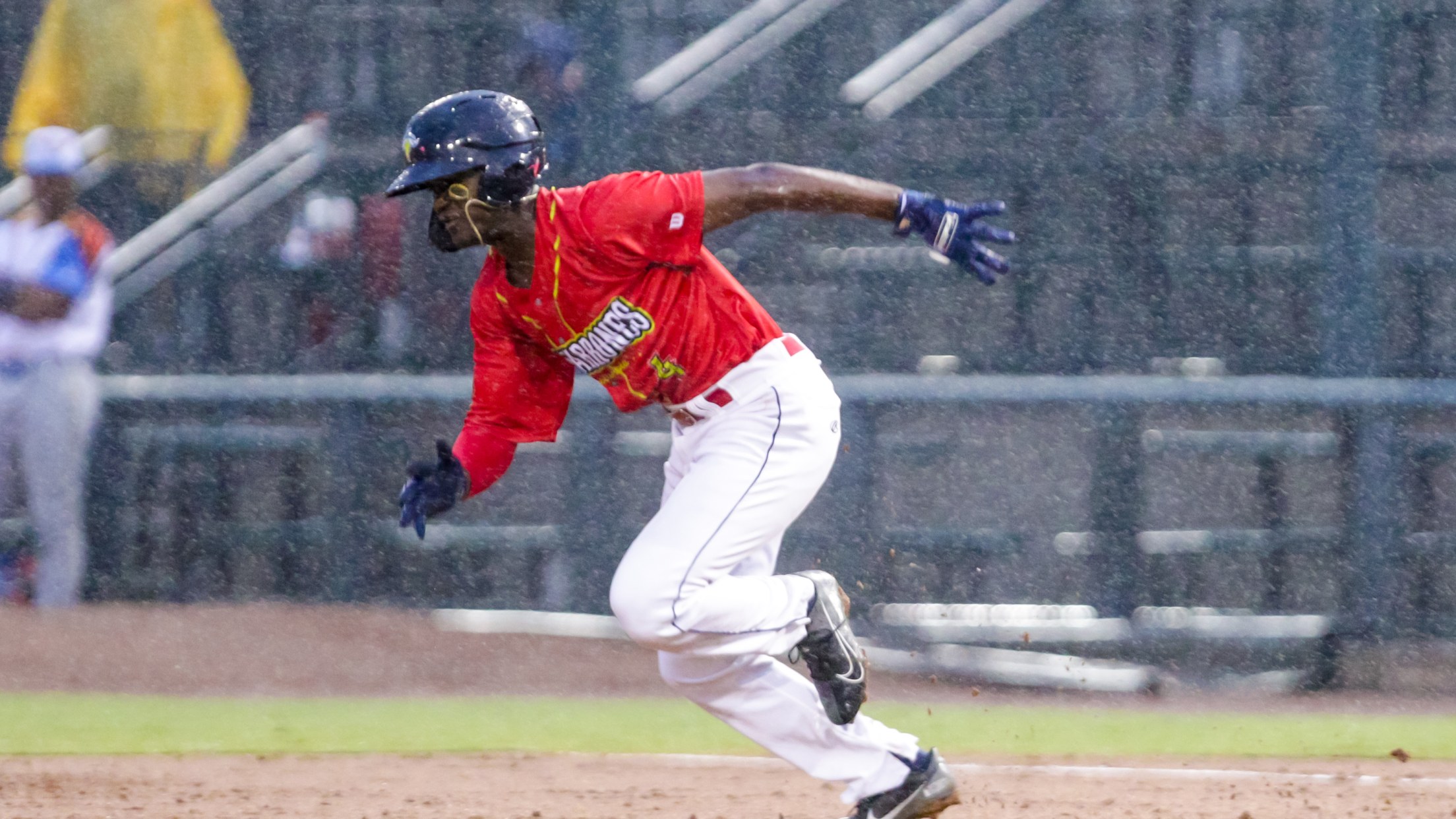 COLUMBIA, SC – The Fireflies couldn't crack the mysterious code that has been the Myrtle Beach Pelicans, dropping their ninth consecutive game to the Pelicans, this one 6-1 Tuesday night at TicketReturn.com Field at Pelicans Ballpark. The Pelicans (48-49) scored all of their runs in the second inning. After starter
COLUMBIA, SC – The Fireflies couldn't crack the mysterious code that has been the Myrtle Beach Pelicans, dropping their ninth consecutive game to the Pelicans, this one 6-1 Tuesday night at TicketReturn.com Field at Pelicans Ballpark.
The Pelicans (48-49) scored all of their runs in the second inning. After starter Heribert Garcia (L, 0-2) retired the first two batters he faced in the inning, he walked Peter Matt prior to an Ethan Hearn double that scored Matt and broke the scoreless tie. The next batter, Ed Howard, smashed a two-run homer to left to make the Fireflies (45-52) deficit 3-0.
The Fireflies tried to claw back in the fourth with a two out rally of their own. Gage Hughes and Diego Hernandez laced back-to-back tow out triples to draw Columbia within a pair, but it wasn't enough. Richard Gallardo (W, 3-8) worked in and out of trouble multiple times in his four-inning stint, but only surrendered a single run in four innings while striking out six.
Chase Wallace was the star of the show for Columbia. Wallace spun three, one-hit innings to keep Columbia close before handing off the ball to Caden Monke, who worked his first appearance in the Low-A East Tuesday evening. Monke ended up allowing a run after tossing a pair of wild pitches in the eighth inning before Jacob Wetzel smashed a homer to give the Pelicans a 6-1 lead heading into the final frame.
Columbia will be back at it again against the Pelicans at TicketReturn.com Field at Pelicans Ballpark at 7:05 pm tomorrow. RHP Anderson Paulino (6-5, 4.79 ERA) toes the rubber for the Fireflies and Myrtle Beach offers RHP Tyler Schlaffer on the rubber.
The Fireflies return home to Segra Park for a six-game homestand with the Charleston RiverDogs August 31. It all starts with a Miller Lite $2 Tuesday where hot dogs, popcorn, fountain soda and 12 oz cans of Miller Lite are all only $2. You can purchase tickets at FirefliesTickets.com.