Errors Costly As Amarillo Drops Game Two In Corpus Christi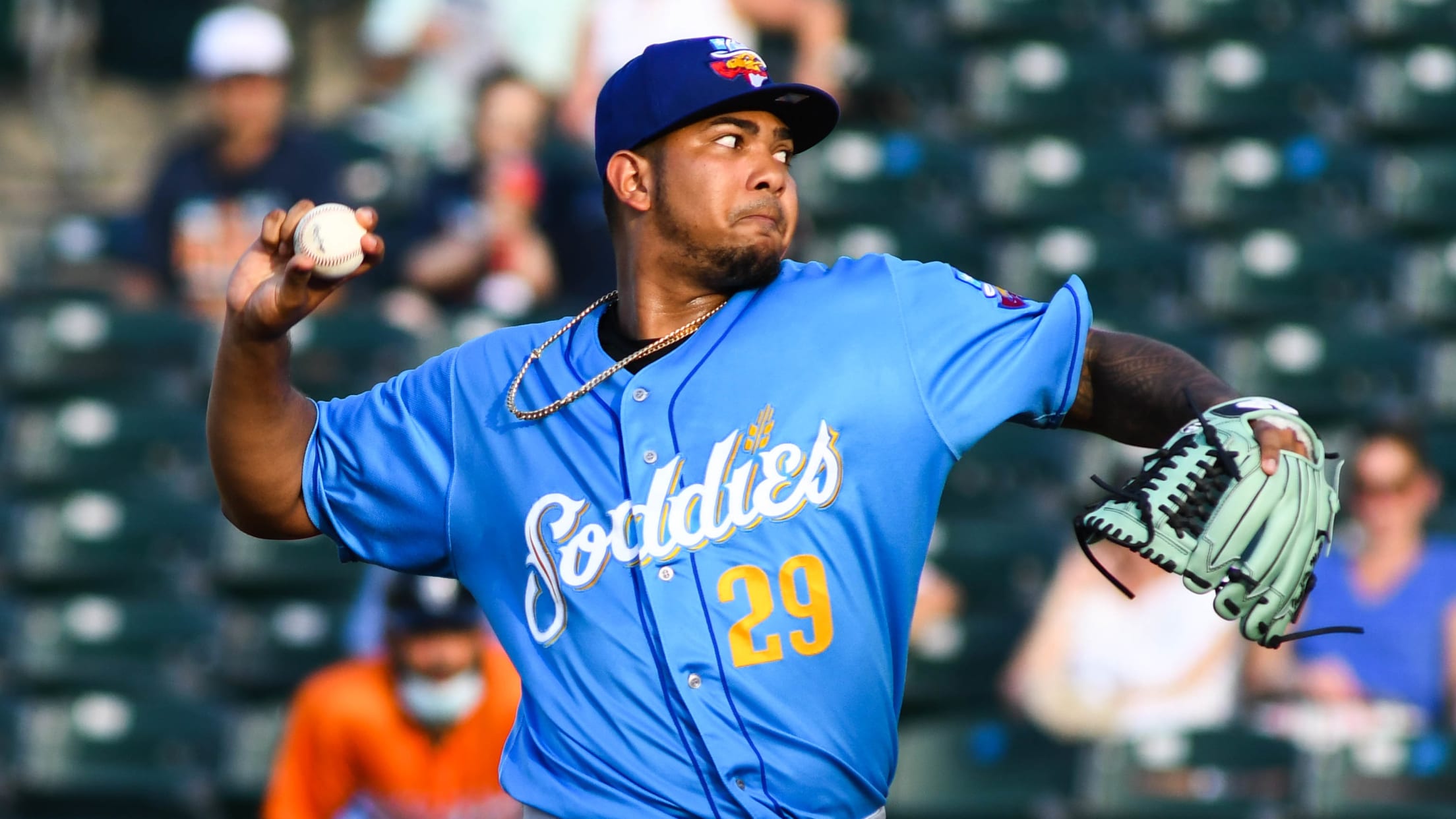 Corpus Christi, Texas — The Sod Poodles dropped game two of their series against the Corpus Christi Hooks aka The Honey Butter Chicken Biscuits by a score of 7-2 Wednesday night at Whataburger Field. Corpus Christi sent right-hander Jose Urquidy to the mound as he was on a rehab assignment
Corpus Christi, Texas — The Sod Poodles dropped game two of their series against the Corpus Christi Hooks aka The Honey Butter Chicken Biscuits by a score of 7-2 Wednesday night at Whataburger Field.
Corpus Christi sent right-hander Jose Urquidy to the mound as he was on a rehab assignment from the big league club. The Soddies countered with Humberto Mejia who was coming off back-to-back losses including a career-high five earned runs in his last start on May 20 vs. Midland.
The Sod Poodles looked prime to score in the top of the first inning after a leadoff single and back-to-back walks had the bases loaded with no outs. A fly ball into right field paired with Alek Thomas getting thrown out at home quickly flipped the momentum in favor of Corpus Christi. With runners on the corners, Amarillo manager Shawn Roof tried to manufacture a run by way of the double steal but was thwarted as the runner was caught stealing home to keep the Soddies scoreless in the opening frame.
Meja retired the first six he faced in order and didn't allow his first hit until two outs in the bottom of the third.
Urquidy's night ended after 3.2 IP where he allowed no runs on two hits with a pair of walks and three strikeouts.
Mejia gave up a leadoff double but appeared to pitch his way around it after inducing a fly out and strikeout. With two outs, Corpus Christi was able to capitalize off an uncharacteristic error by the Sod Poodles who had only committed 6 errors coming into tonight's game and led all of minor league baseball with a .991 fielding percentage. A throwing error from shortstop Gerlado Perdomo pushed the first run of the night across the plate and gave Corpus the 1-0 lead.
As quick as he had played a hand in giving Corpus the lead, Perdomo knotted things back up with his first home run of the season. The D-backs' No. 3 and MLB Top-100 ranked prospect had gotten off to a very quiet first month in Amarillo. Perdomo made his MLB debut in early April and recorded his first big league hit on April 6 at Colorado. However, the Dominican Republic native entered tonight's ballgame hitting .155 in 58 at bats with a double and six runs scored.
Another error on the Sod Poodles defense kept the Corpus fifth inning alive and they once again made Amarillo pay for it. A one-out sacrifice fly broke the tie before a two-run home run gave Corpus a three-run lead after five. In his first start since giving up a career-high in earned runs, he took the loss tonight after allowing four unearned runs in his five innings of work.
Brandyn Sittinger relieved Mejia to begin the sixth and gave up back-to-back singles and a run as Corpus took a 5-1 lead. In all, Sittinger pitched 1.1 innings and allowed one run on three hits.
A lead off walk from Sod Poodles' nine-hole hitter D.J. Burt came around to score in the top of the eighth to draw within three runs. That would be as close as Amarillo would get though, stranding another runner on base before Corpus Christi tacked on a pair of insurance runs in the bottom of the eighth for the 7-2 win.
Amarillo drops to 10-10 after the loss while Corpus now sits at 8-11 after taking the first two games of this series. The Sod Poodles will look to bounce back in game three tomorrow from Whataburger Field with first pitch scheduled for 6:35 PM.
NOTES:
Get This Monkey Off My Back: D-backs' No. 3 ranked prospect Geraldo Perdomo hit his first home run of the season in tonight's loss. Perdomo entered this game hitting .155 in 58 at-bats with just one extra base hit.
Choice Words: In back-to-back night's to begin this series, a Sod Poodle has been ejectected from the ball game. Tonight it was manager Shawn Roof who was not happy with some of the calls from the home plate umpire and was ejected following a strike call in the seventh inning . This came after catcher Jose Herrera was tossed in the sixth inning last night.
Gotta Make Em Earn It: After a loss where he allowed a career-high five earned runs on 5/20 vs. Midland, RHP Humberto Mejia has now lost three games in a row. Tonight's loss probably stings a little more as he gave up four runs that were all unearned after a season-high three errors by the Soddies defense.
Poodles On The Pond: Another zero hits with runners in scoring position has dropped the Soddies to 1-for-24 with RISP in heir last five losses.
String Em Together: Alek Thomas went 1-for-4 today, extending his current hit streak to four games. Thomas has hit safely in14 of the 17 games he has played in this season.