Early Offense Leads Fireflies to 10-5 Victory
Columbia hits season-high three blasts in win over Augusta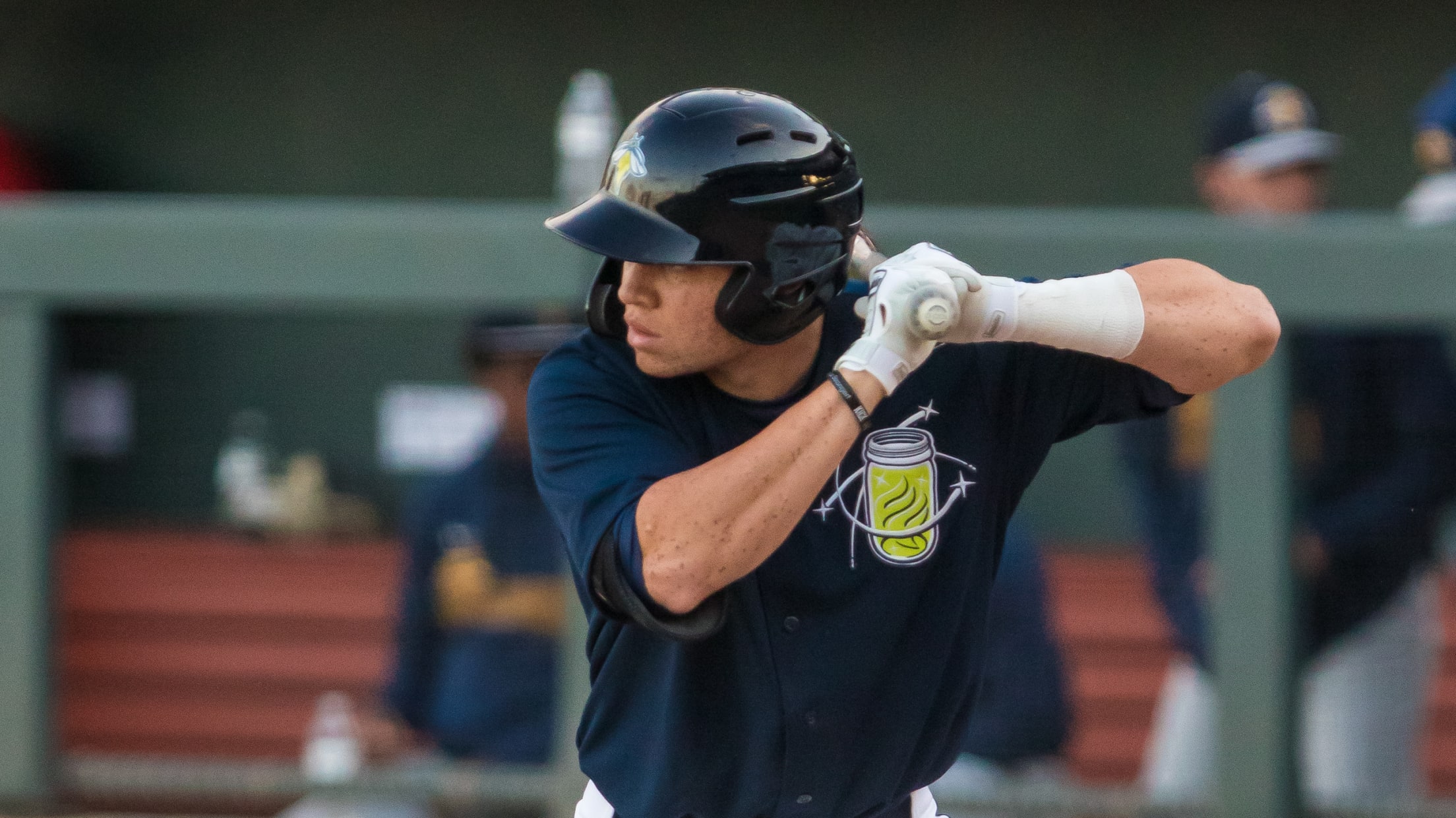 COLUMBIA, S.C. – The Columbia Fireflies bats led the way, scoring six runs in the first three innings in a 10-5 win over the Augusta GreenJackets Thursday night at Segra Park. The scoring started immediately after Maikel Garcia led off the first with a double, Herard Gonzalez tried to move
COLUMBIA, S.C. – The Columbia Fireflies bats led the way, scoring six runs in the first three innings in a 10-5 win over the Augusta GreenJackets Thursday night at Segra Park.
The scoring started immediately after Maikel Garcia led off the first with a double, Herard Gonzalez tried to move him over with a bunt. Augusta's (9-12) starter, Tyler Owens (L, 0-3) grabbed the ball and errantly threw it over to third, which allowed Garcia to score the first run of the game. Darryl Collins was able to rope a single to left to score Hernandez and Columbia (13-8) ended the first frame up by a pair.
In the third Brady McConnell slapped a single up the gut to score Garcia and put ducks on the pond for Omar Hernandez's first homer of the season. The blast scored three and pushed the Fireflies in front 6-0.
The blasts didn't stop there. Collins added his first career homer, a no doubter to the BoJangle's Berm in left field in the fourth to push the lead to 9-0. After that, McConnell hit his third of the season the next inning to score Columbia's final run. McConnell is tied with Jake Means for the most homers on the team. He also has a six-game hitting streak with today's 2-3 effort. McConnell's streak is tied for the fourth-longest on the team this season.
Adrian Alcantara retired the first twelve batters in order, with help from a double play and a Hernandez assist from behind the plate to catch Braulio Vasquez stealing. He didn't allow a run to score and only allowed those two base runners to reach. After that, he handed the ball off to Cruz Noriega (W, 1-1) who allowed three runs to score in three innings of relief. Patrick Smith closed out the game, allowing a pair of runs in the eighth and ninth.
Tomorrow marks the fourth game in the six-game set between the Fireflies and the GreenJackets. Columbia starts RHP Anderson Paulino (2-1, 6.08 ERA) and Augusta counters with RHP Darius Vines (0-0, 0.75 ERA).
Friday is the start of Welcome to Royalty Weekend at Segra Park. The first 1,000 fans through the gates will receive a Welcome to Royalty t-shirt and Columbia will wear special powder blue jerseys to honor our new affiliation with the Kansas City Royals. Fans can purchase tickets for the game at FirefliesTickets.com.