Drillers Fall in Pitching Duel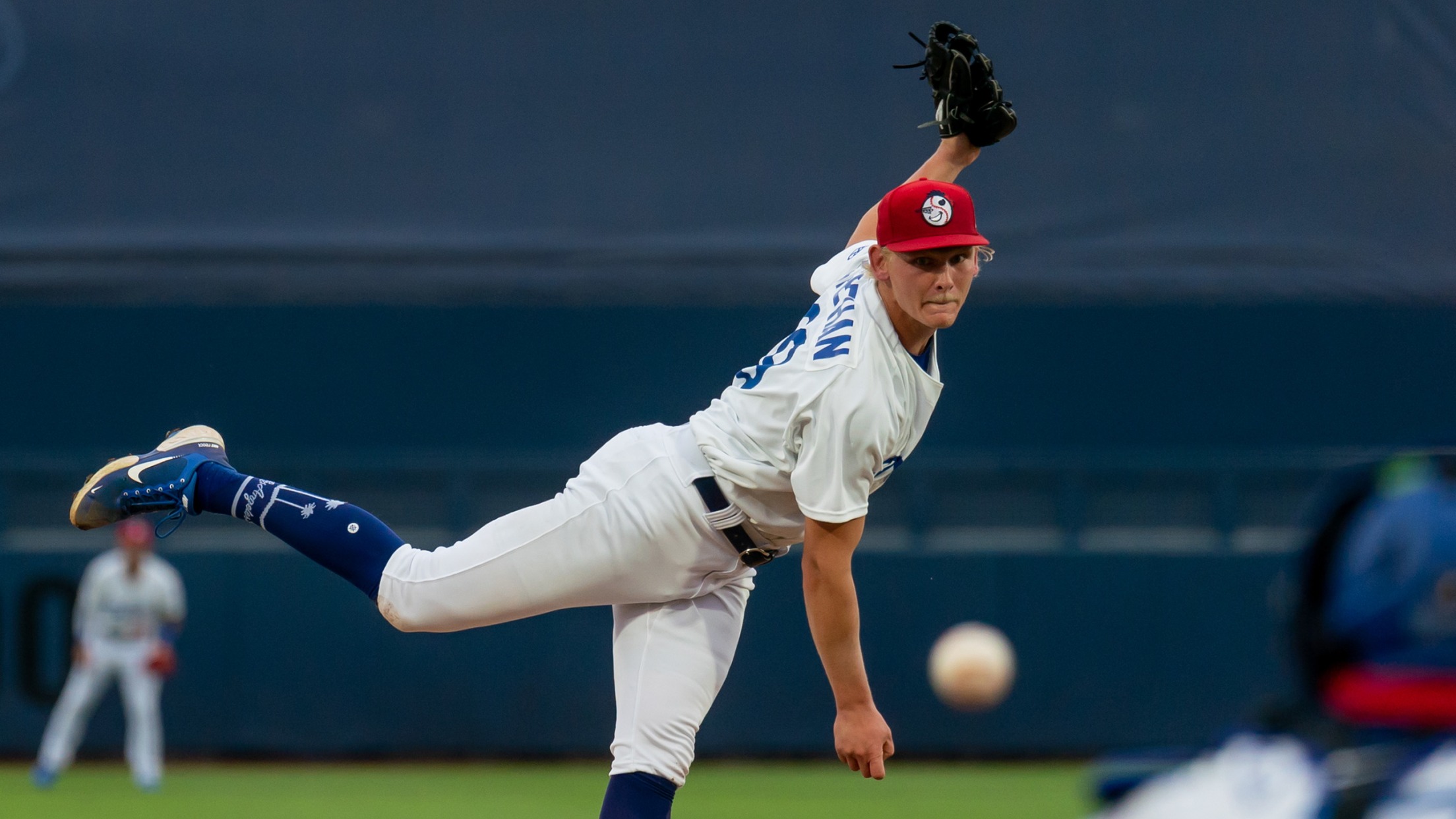 Emmet Sheehan struck out ten batters on Wednesday night against the Hooks. (Tim Campbell)
Corpus Christi, TX – Pitching dominated Wednesday night's matchup between the Tulsa Drillers and the Corpus Christi Hooks. Both staffs kept the opposing offenses in check as the game featured just six total hits. However, the Hooks managed to break through for the game's only run as Tulsa's offense was
Corpus Christi, TX – Pitching dominated Wednesday night's matchup between the Tulsa Drillers and the Corpus Christi Hooks. Both staffs kept the opposing offenses in check as the game featured just six total hits. However, the Hooks managed to break through for the game's only run as Tulsa's offense was held to just one hit in a 1-0 loss at Whataburger Field.
The contest saw superb starts from both starting pitchers, as just three hits were recorded through the first five innings. Tulsa starter Emmet Sheehan worked five plus innings giving up two hits while striking out a season-high ten batters without issuing a walk.
Southpaw Julio Robaina had an equally impressive start for the Hook as he tossed 6.1 innings with ten strikeouts while holding Tulsa to just one hit.
Corpus Christi broke through in the sixth inning as a single followed by a double from Joey Loperfido produced the game's only run.
HIGHLIGHTS AND HAPPENINGS:
*Sheehan has held opponents scoreless for 14.2 consecutive innings over his last three games. He has recorded 58 strikeouts for the season, the most at the Double-A level.
*Wednesday was the third time the Tulsa offense was held to one hit this season.
*Jose Ramos was the lone Tulsa hitter to reach base in the game, recording one hit and two walks.
*Lefty John Rooney received the loss, pitching two innings with three strikeouts while surrendering the Hooks one run.
*Trevor Bettencourt followed and tossed a scoreless eighth inning with two strikeouts.
*The game took two hours and five minutes to complete.
*Houston Astros infielder José Altuve made his second rehab appearance against the Drillers on Wednesday. He was credited with one hit after an error was changed to an infield hit. He is now 1-9 in two games against the Drillers. After his infield hit, Altuve was picked off first base by Rooney.
UP NEXT:
The Drillers will continue their six-game series against the Hooks with game three at 6:35 p.m. on Thursday night at Whataburger Field. The starting pitchers are scheduled to be:
Tulsa - RHP Landon Knack (1-0, 1.55 ERA)
Corpus Christi - TBA