Columbia Plates Six in the Fifth to Win 10-6
Fireflies close out series with back-to-back wins vs RiverDogs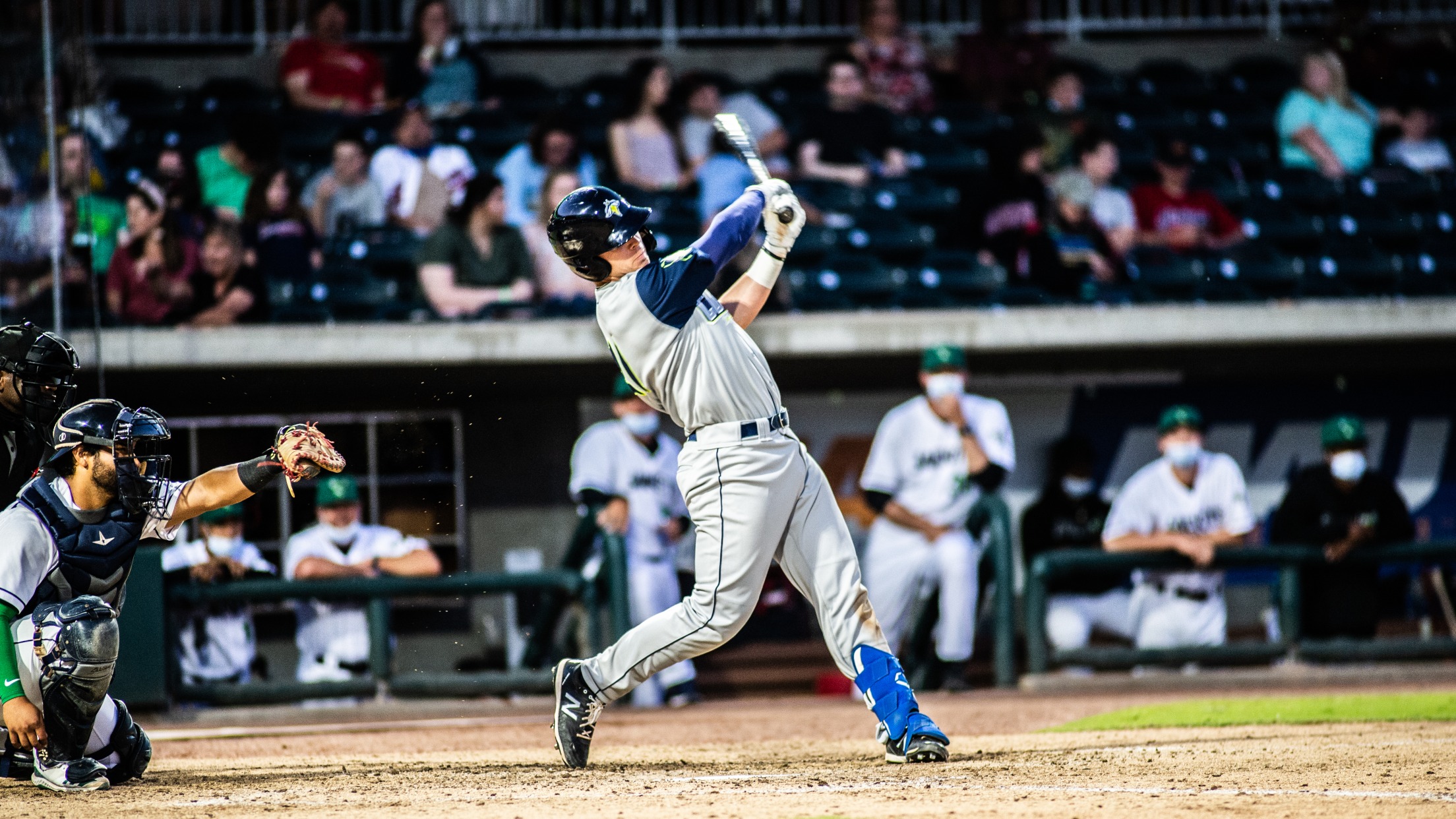 COLUMBIA, SC – The Fireflies used a big fifth inning, where they scored half a dozen runs, to beat the RiverDogs 10-6 Sunday at Joseph P. Riley Jr. Ballpark. With the score tied 1-1, Diego Hernandez ran out an infield single to short to get aboard. The centerfielder tried to
COLUMBIA, SC – The Fireflies used a big fifth inning, where they scored half a dozen runs, to beat the RiverDogs 10-6 Sunday at Joseph P. Riley Jr. Ballpark.
With the score tied 1-1, Diego Hernandez ran out an infield single to short to get aboard. The centerfielder tried to steal second and on an errant throw was able to advance to third with nobody out to set the table for the inning. Rubendy Jaquez drew a walk to put runners on the corners for Saul Garza who broke the dead heat with a bloop single to right to put Columbia in the lead 2-1.
Following a double steal, Kale Emshoff roped a ball into left to score Jaquez and give the Fireflies (38-39) some insurance. Felix Familia kept the line moving next with a single that score Garza. Following a pitching change, Burle Dixon hit an RBI single to bring the score to 6-1 and then while trying to steal third, Dixon scored on a second error from the Charleston defense to make the score 7-1.
Saturday and Sunday marked the first time the RiverDogs have lost back-to-back since they dropped games June 1 and 2 to the Augusta GreenJackets.
C.J. Eldred started the game off strong, allowing only a single run in the first inning, but like the RiverDogs (54-23) pitching staff, he struggled in the fifth, allowing a three-run homer to Abiezel Ramirez to move the score to 7-4. After that, he handed the ball to Anderson Paulino (W, 6-3), who didn't allow an earned run in 4.2 innings of relief work.
The Fireflies provided some fireworks to stay in front in the ninth. Emshoff and Felix Familia hit back-to-back homers to give the Fireflies three runs of insurance to go in front 10-5. Familia's homer marked the first of his professional career. Emshoff has been on fire at the plate the last two games. The backstop has gone 7-9 with a homer and six singles while scoring four runs and driving in another three.
Following the off-day Monday, the Fireflies will play 12 games in 13 days at Segra Park beginning Augusta 3. During that period, they will play the Myrtle Beach Pelicans and Fayetteville Woodpeckers. During the stretch, the team will celebrate Copa De La Diversión, the 13th in the Upside Down and Faith and Family Night. For tickets, visit FirefliesTickets.com.