Braves Trim Roster, Option Six to Gwinnett
Top prospects Kyle Muller, Tucker Davidson, Jasseel De La Cruz, Patrick Weigel among players sent to Stripers roster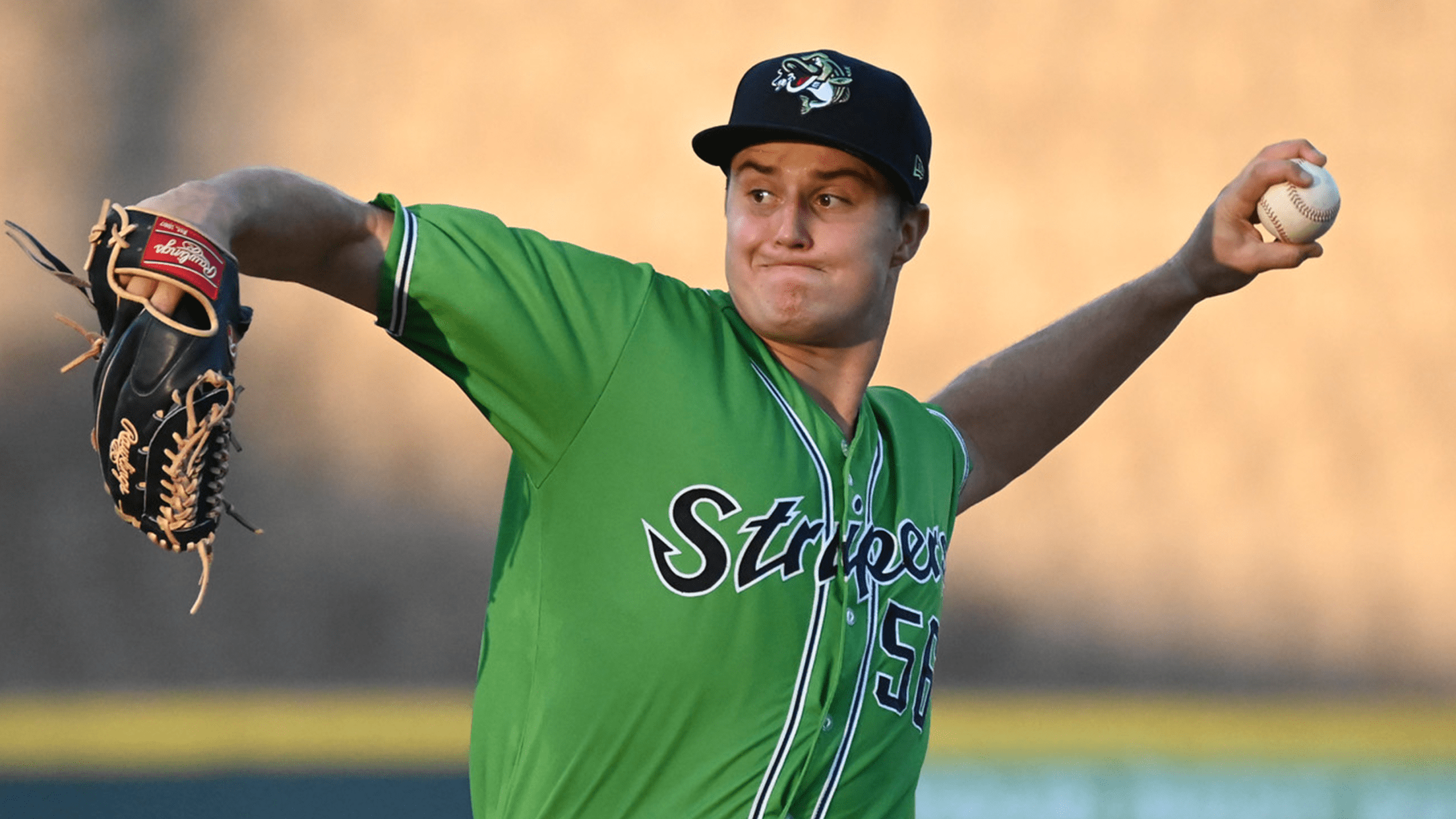 Braves' No. 9 prospect Tucker Davidson went 1-1 with a 2.84 ERA over four starts during his Triple-A debut with Gwinnett in 2019. (Jamie Spaar / Gwinnett Stripers)
The Atlanta Braves announced 24 transactions to their Spring Training roster today, optioning six players to Triple-A Gwinnett and reassigning 18 players to minor league camp. All six players joining the Stripers roster are pitchers, including four members of MLB.com's Braves Top 30 Prospects list: left-handers Kyle Muller (No. 6)
The Atlanta Braves announced 24 transactions to their Spring Training roster today, optioning six players to Triple-A Gwinnett and reassigning 18 players to minor league camp.
All six players joining the Stripers roster are pitchers, including four members of MLB.com's Braves Top 30 Prospects list: left-handers Kyle Muller (No. 6) and Tucker Davidson (No. 9), and right-handers Jasseel De La Cruz (No. 10) and Patrick Weigel (No. 12). Right-handers Victor Arano and Chad Sobotka were also optioned.
The work continues😤 @Braves #BravesST https://t.co/WqEgfWdMQE pic.twitter.com/3nZwXf7nC2

— Kyle Muller (@kylemuller19) March 5, 2021
Muller was sharp in his lone outing on March 2 vs. Minnesota, striking out three over 1.2 scoreless, two-hit relief innings as part of the Braves' 6-0 win. Davidson (0-0, 9.00 ERA, .250 BAA in 2.0 innings), Sobotka (0-1, 9.00 ERA, .250 BAA in 2.0 innings), Weigel (0-0, 11.57 ERA, .545 BAA in 2.1 innings), De La Cruz (0-0, one save, 13.50 ERA, .375 BAA in 2.0 innings), and Arano (0-1, one save, 18.00 ERA, .375 BAA in 2.0 innings) each appeared in three games or less this spring.
Of the six, three have played for Gwinnett before, including Davidson (1-1, 2.84 ERA over four starts during his 2019 Triple-A debut), Sobotka (2-1, 3.90 ERA, five saves in 26 relief appearances from 2018-19), and Weigel (9-3, 3.88 ERA in 29 games, 19 starts in 2017 and 2019). All three have Major League service time with Atlanta.
Muller and De La Cruz are poised to debut at the Triple-A level this year after topping out at Double-A Mississippi in 2019. Muller went 7-6 with a 3.14 ERA and .208 BAA in 22 starts for the M-Braves that year, earning selection to the Southern League All-Star Game. De La Cruz pitched at three levels in 2019, going 7-9 with a 3.25 ERA and .212 BAA in 25 games (24 starts) between Class-A Rome, Advanced-A Florida, and Mississippi.
Arano, claimed by Atlanta off waivers from Philadelphia in January, would also be a first-time Striper. The 26-year-old went 3-2 with a 2.65 ERA, .224 BAA, and three saves over 73 games with the Phillies from 2017-19.
The 18 players assigned to minor league camp (and not yet added to the Gwinnett roster) include six former Stripers, headlined by outfielder Drew Waters. Rated the Braves' No. 3 prospect and the No. 35 prospect in all of baseball by MLB.com, Waters batted .500 (2-for-4) with a double, two RBIs, and one stolen base in four Grapefruit League games this season. The 22-year-old switch hitter hopes to make his big-league debut in 2021 after hitting .271 with two homers, 11 RBIs, and three stolen bases in 26 games during his 2019 Triple-A debut with Gwinnett.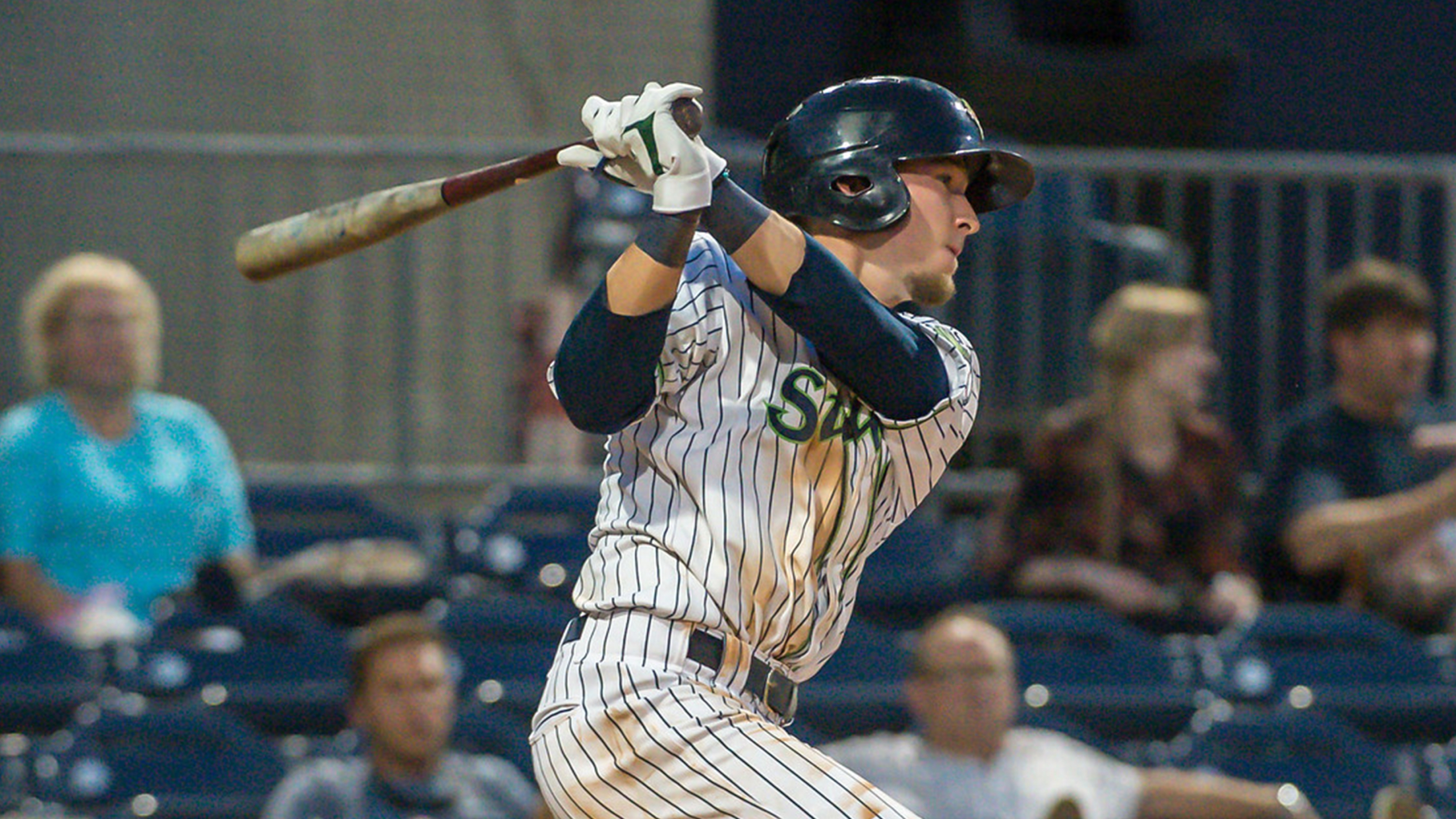 Waters is joined by fellow former Stripers outfielder Travis Demeritte (.286, 20 homers, 73 RBI, .944 OPS in 96 games in 2019), left-handers Thomas Burrows (1-1, 4.74 ERA, six saves in 27 games in 2019) and Phil Pfeifer (3-5, 5.57 ERA, one save in 43 games, two starts from 2017-19), and right-handers Kurt Hoekstra (0-0, 3.24 ERA in three games, one start in 2019) and Connor Johnstone (4-0, 4.67 ERA in 12 games, four starts from 2018-19). Burrows is ranked No. 25 on MLB.com's Braves Top 30 Prospects list.
Demeritte hit .222 (2-for-9) with two RBIs and one stolen base in six games this spring. Burrows (0-1, 27.00 ERA, .333 BAA in 0.2 innings), Pfeifer (0-0, 0.00 ERA, .250 BAA in 1.0 inning), Hoekstra (0-0, 9.00 ERA, .400 BAA in 1.0 inning), and Johnstone (0-0, 5.40 ERA, .167 BAA in 1.2 innings) all saw limited action in relief.
Also reassigned to the minors were 11 players on MLB.com's Braves Top 30 Prospects list who have yet to play for Gwinnett: infielder Braden Shewmake (No. 5), outfielder Michael Harris II (No. 11), right-hander Freddy Tarnok (No. 13), infielder Bryce Ball (No. 15), outfielder Trey Harris (No. 17), right-hander Victor Vodnik (No. 18), right-hander Daysbel Hernandez (No. 20), infielder CJ Alexander (No. 23), catcher Logan Brown (No. 28), outfielder Justin Dean (No. 29), and right-hander William Woods (No. 30)
The Braves have 43 players remaining on their Spring Training roster, and will trim down to 26 players prior to opening the season on Thursday, April 1 at Philadelphia.
The Gwinnett Stripers begin the Triple-A East campaign on Tuesday, May 4 at Charlotte and host Opening Night at Coolray Field on Thursday, May 11 vs. Louisville.