Until we (Winter) Meet(ings) again, a look back
Massive annual baseball industry confab sorely missed in 2020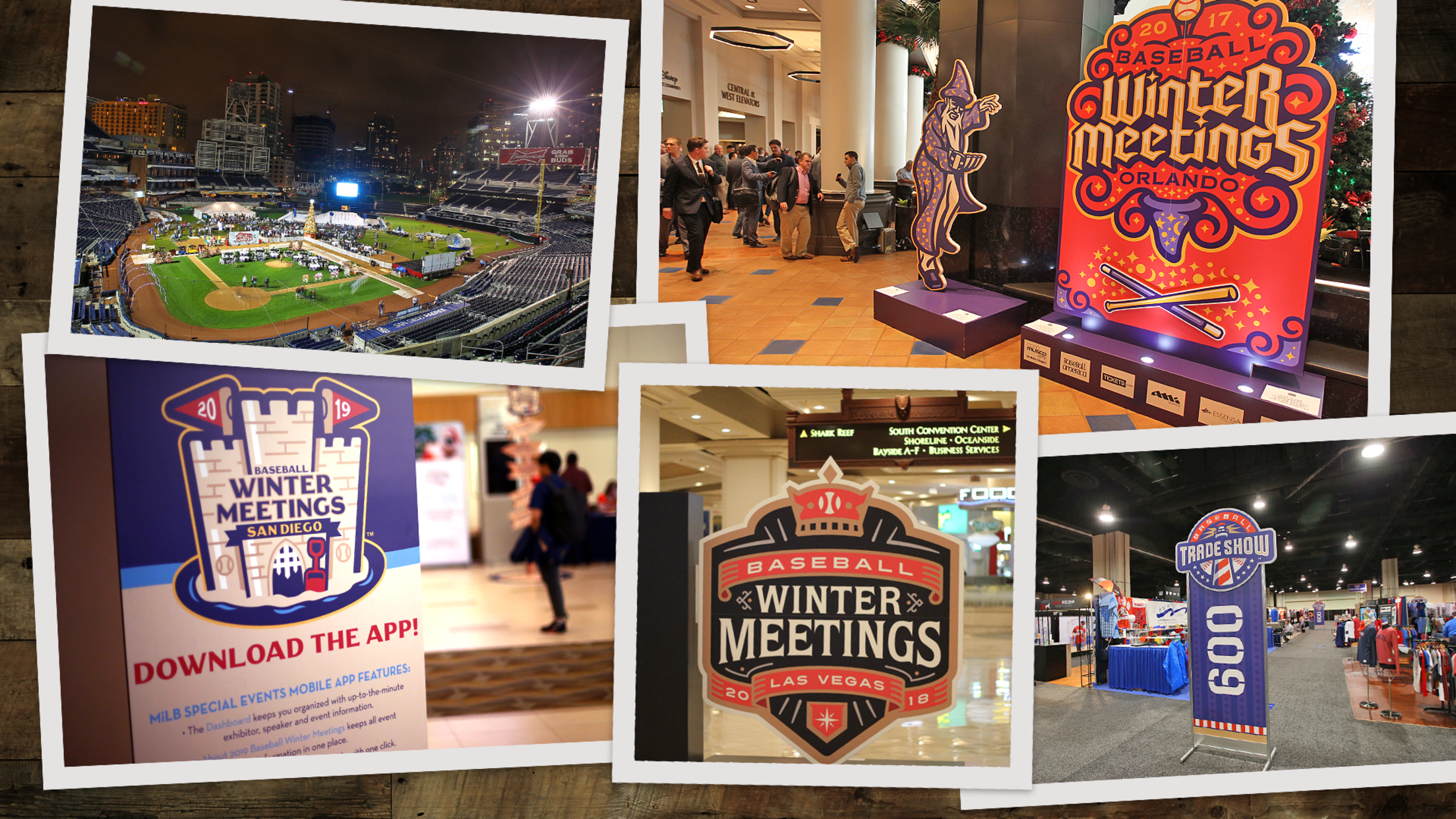 Over the past six seasons, the Winter Meetings have taken place in San Diego, Orlando, Las Vegas, Nashville and the Washington, D.C. area.
The 2020 Baseball Winter Meetings were scheduled to have taken place this week in Dallas. Needless to say, the in-person assemblage was canceled. As with so much else in 2020, all we can do is reminisce on what was while looking forward to a stronger, better, healthier future. The Winter
The 2020 Baseball Winter Meetings were scheduled to have taken place this week in Dallas. Needless to say, the in-person assemblage was canceled. As with so much else in 2020, all we can do is reminisce on what was while looking forward to a stronger, better, healthier future.
The Winter Meetings exist in the public imagination as a Major League Baseball-specific event, dominated by trades and free-agent signings and impromptu Scott Boras media scrums. But in reality, that is only a small fraction of what goes on. Actually most of the activity is meetings, luncheons, awards ceremonies, seminars and socializing related to the business of Minor League Baseball.
As a writer for MiLB.com, I have been able to focus my Winter Meetings coverage on the robust Minor League side of the equation. What follows is a brief overview of articles I have written over the course of the past six Winter Meetings, starting (2014) and ending (2019) in the sunny city of San Diego.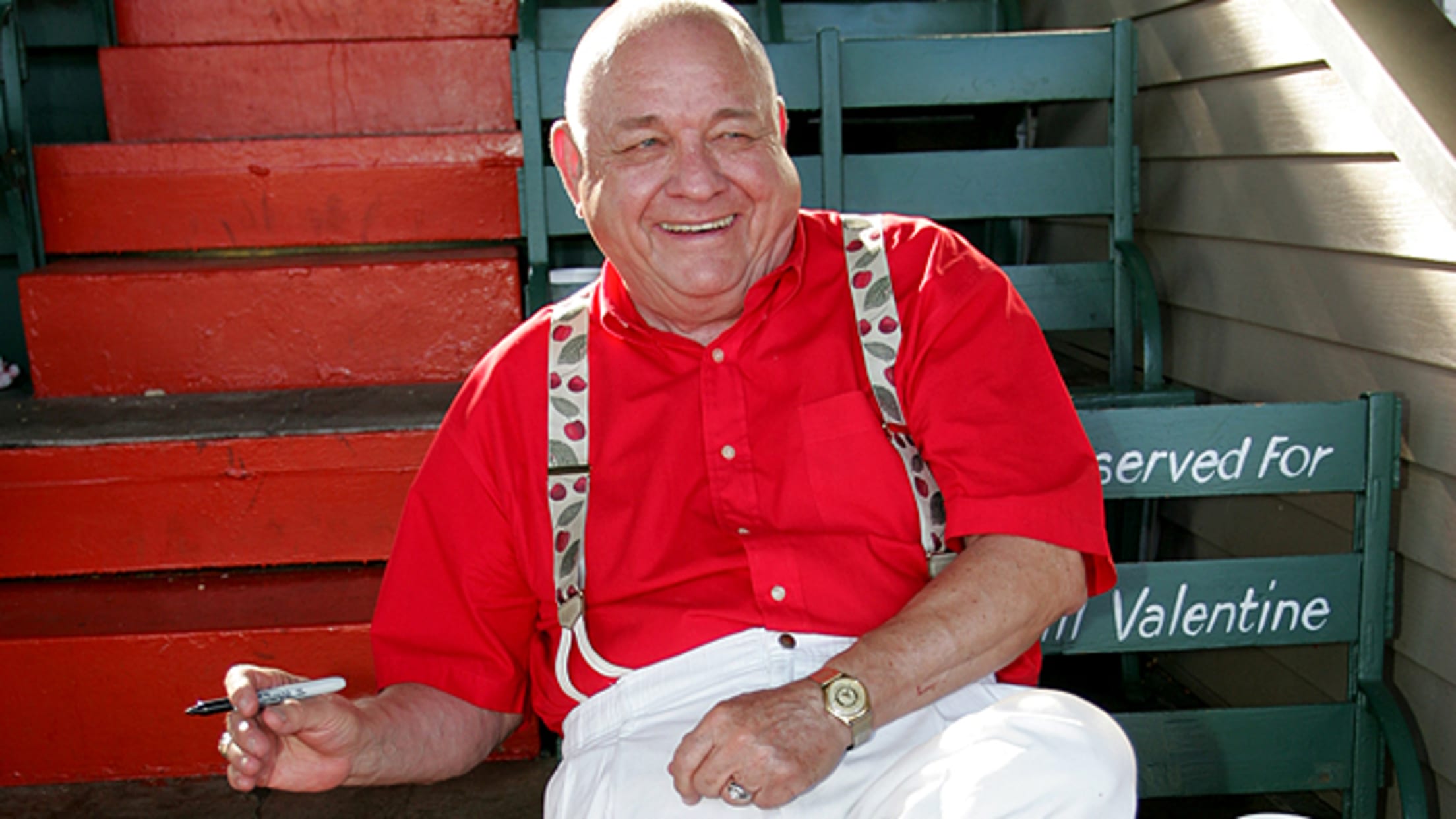 2014: San Diego, California (Hilton San Diego Bayfront): The King of Baseball, an annual award given to a veteran executive in honor of dedication and service to the industry, has long been a highlight of the Baseball Winter Meetings Banquet. The 2014 honoree was 82-year-old Bill Valentine, who ran the Double-A Arkansas Travelers from 1976-2008. Valentine was a legend for his baseball business acumen as well as his ability to tell a good story. I caught up with him the day after he was named King of Baseball. He was in a loquacious mood, happy to reflect on an action-packed career that began way back in 1951. That year, at age 18, he was named the youngest umpire in the history of professional baseball. He went on to umpire in the American League before returning to his hometown of Little Rock and beginning a long career with the Travelers. Valentine passed away in April 2015, less than half a year after being named King of Baseball.
"I was promoting pretty good. I was bringing 'em in," said Valentine. "I did a couple of things. I quit playing on a Sunday, Sunday baseball was dead. So I'd play a doubleheader on a Saturday, and I'd bring in an act to play in between the two games. My first big act, there was a team that traveled around the country called the Joie Chitwood Show, an automobile daredevil show. Two wheels, jump cars, all that kind of stuff. Whenever they came to town, they sold out. I had all kinds of acts, vaudeville jugglers, and things like that. And that's when I named it 'The Greatest Show on Dirt.'"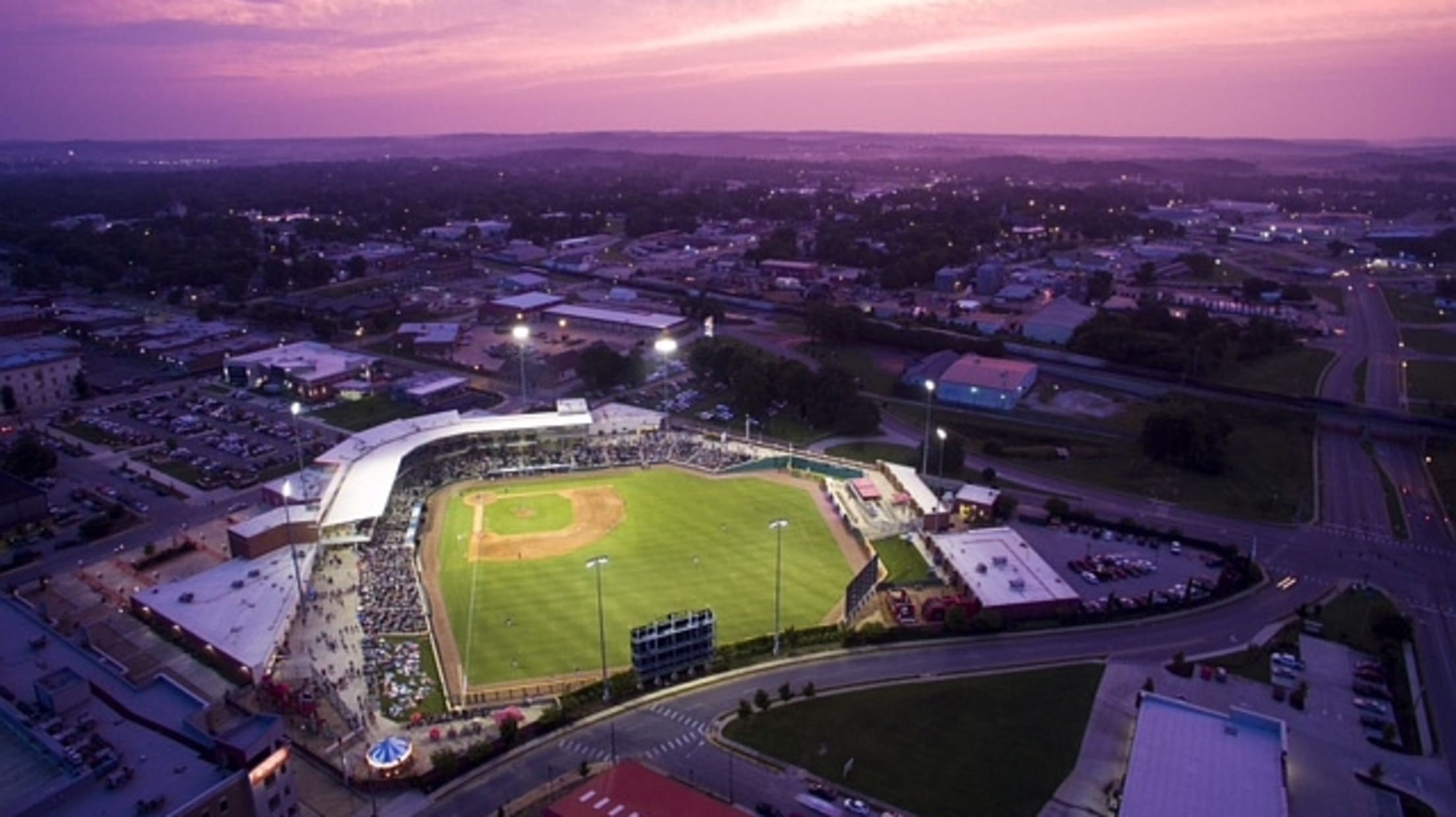 2015: Nashville, Tennessee (Gaylord Opryland Resort and Convention Center): Another annual element of the Winter Meetings is the Bob Freitas Business Seminar, featuring dozens of speakers representing myriad categories that fall under the larger umbrella of running a Minor League Baseball team. While many of the topics covered from year to year are predictable, there are always some that come out of left field. Or over left field, as in the case of one particularly memorable 2015 presentation. Earnell Lucas, then the director of security and facility operations for Minor League Baseball, spoke on "The Positive and Negative Implications of Drones and Unmanned Aircraft Systems."
Lucas expounded upon the fine points of Minor League Baseball's "Drone Incursion Plan," crafted in response to a growing number of incidents involving unauthorized drones flying over the field during games. A panel discussion followed, covering everything from new drone-related umpire training protocols to drone delays to the marketing potential of drone-enabled aerial ballpark photography.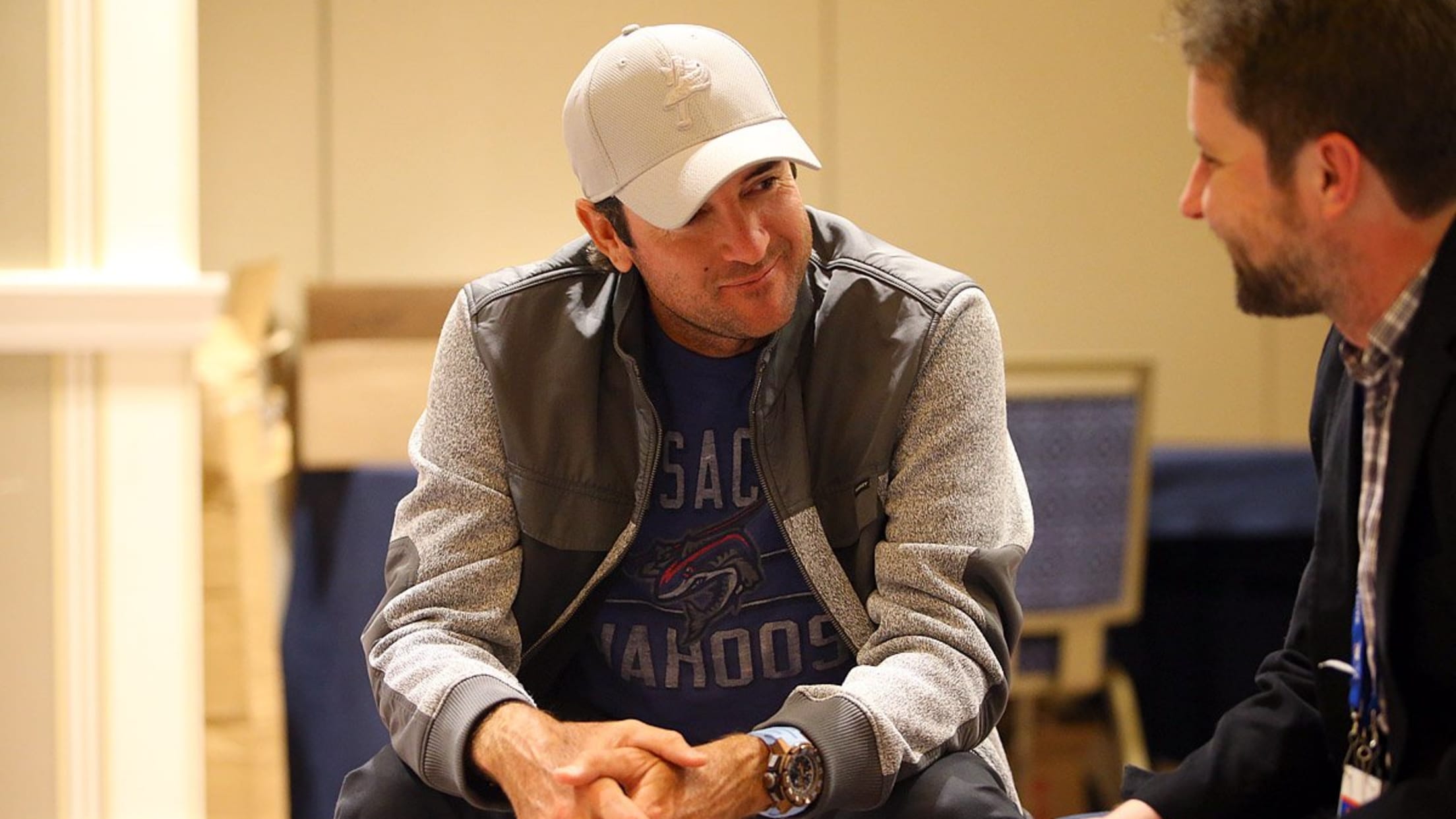 2016: National Harbor, Maryland (Gaylord National Resort and Convention Center): The Winter Meetings are a who's who of the baseball world. But sometimes, the event attracts notable figures who are better known for their non-baseball exploits. That was the case in 2016, when two-time Masters Tournament winner Bubba Watson partook in the Meetings on behalf of the Pensacola Blue Wahoos. Watson, a Pensacola native, became a part-owner of the team the previous year.
During 2016's Winter Meetings Awards Luncheon, the Blue Wahoos received the Bob Freitas Award for best overall Double-A franchise. This marked the first season in which Pensacola was eligible for the award -- teams cannot win until they have operated for five full seasons -- and Watson was particularly proud of the accomplishment.
"I told [majority team owner] Quint [Studer] that we need to get our full-time staff something special," said Watson. "This is their World Series. There is no higher award. I said, 'Why not a ring?' Quint agreed, he loved the idea. We modeled it after a championship ring and we passed them out to, give or take, 30 people."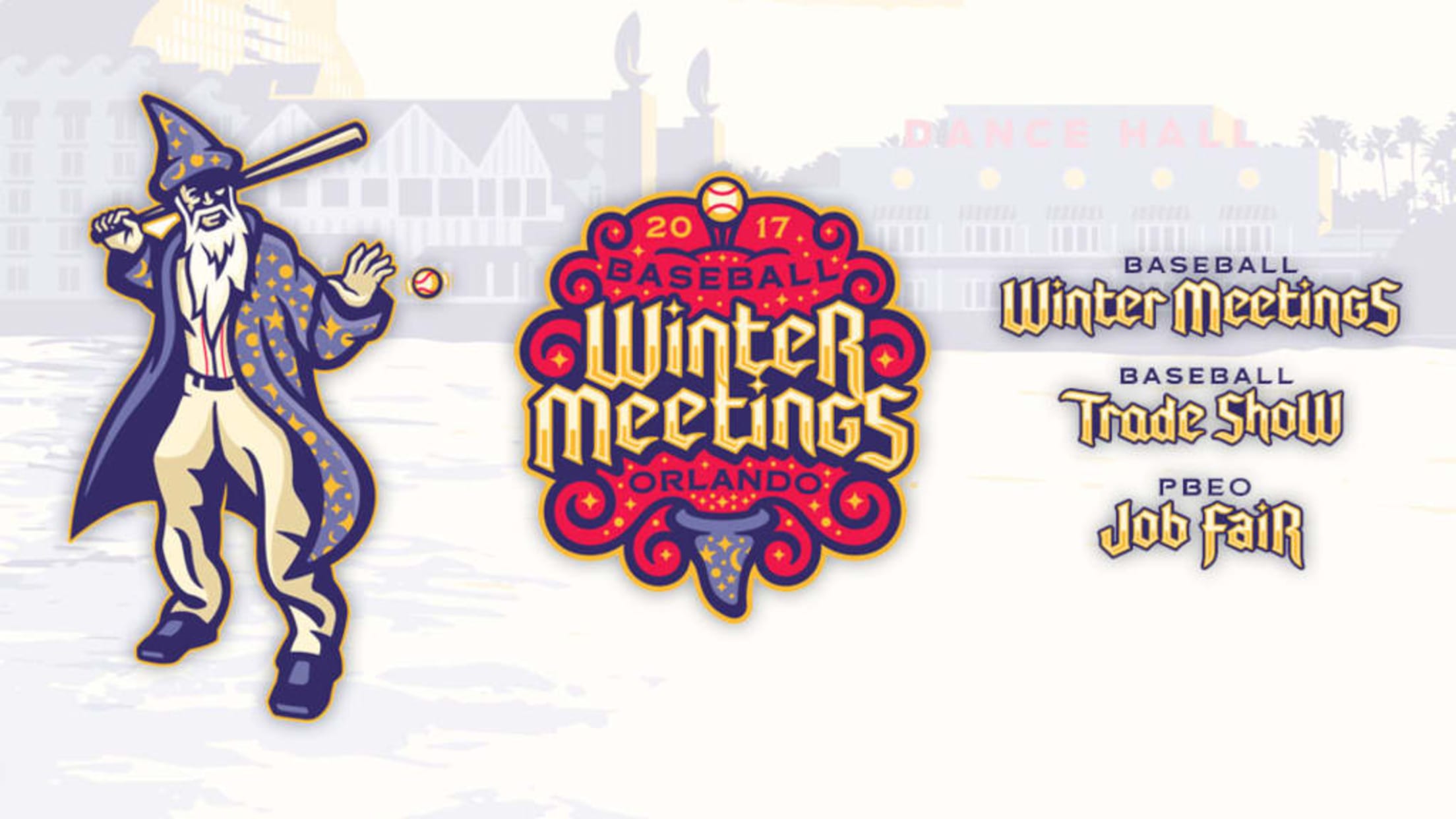 2017: Lake Buena Vista, Florida (Walt Disney World Swan and Dolphin Resort): Every iteration of the Winter Meetings brings a new set of logos, which generally incorporate elements related to the host city. 2017's Winter Meetings returned to Disney World's Swan and Dolphin Resort, and the corresponding logos were full of Orlando magic. The logos, centered around a wizard with the unofficial name of "Melvin the Marvelous," were created by Oregon-based graphic designer Brian Gundell.
"[We] started talking about the Disney angle and how to center the theme around magic," said Gundell. "I happened to take a family vacation to Disney World last November. And being in the park really helped a lot, to just absorb the whole atmosphere here. That helped generate a lot of ideas. I'm never not working."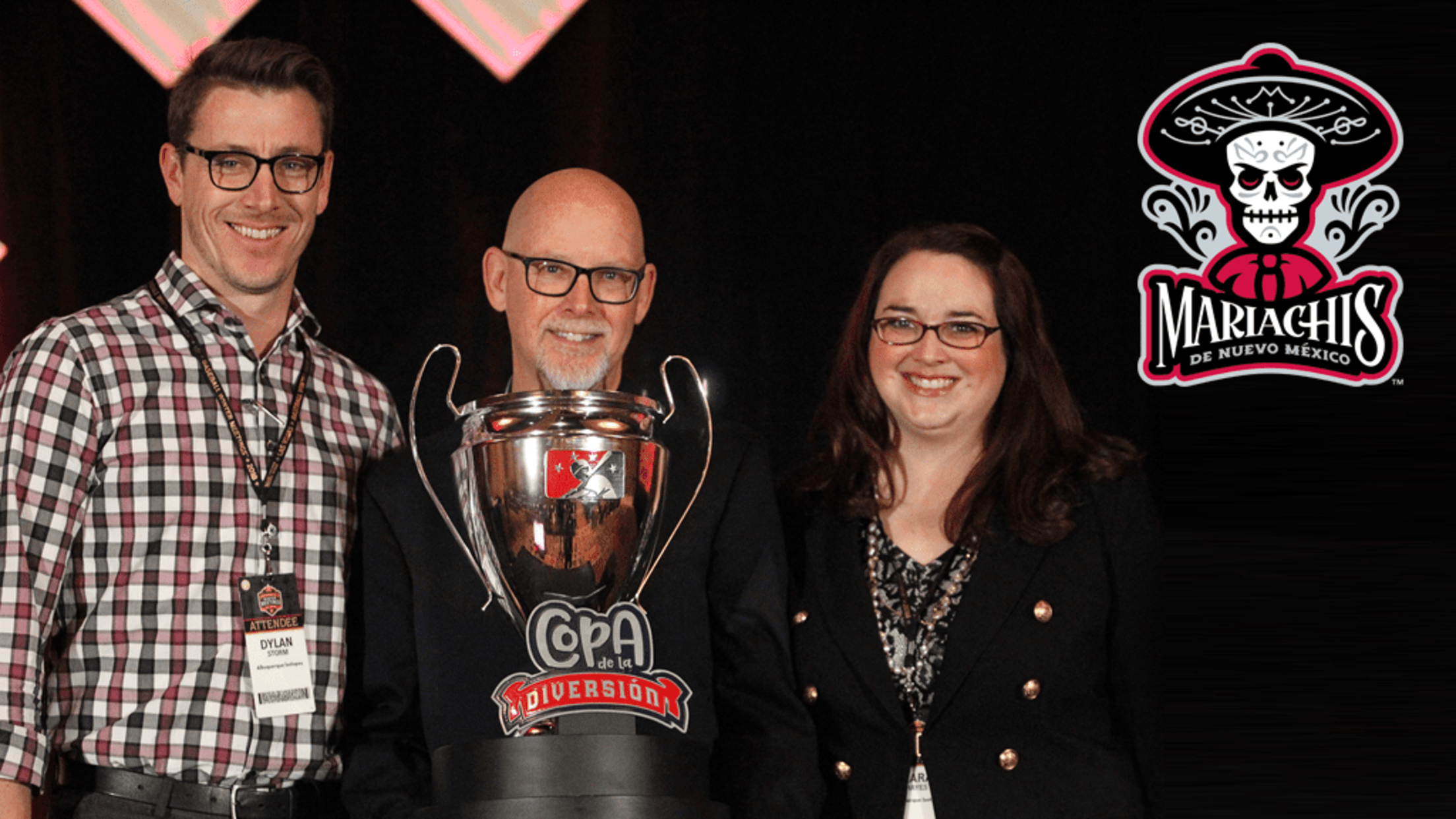 2018: Las Vegas, Nevada (Mandalay Bay Resort): If it wasn't clear already, the giving and receiving of awards has long been a primary component of the Winter Meetings agenda. A new award was added to the mix in 2018, with the Triple-A Albuquerque Isotopes winning the inaugural Copa de la Diversión. The Isotopes were one of 33 teams who participated in Minor League Baseball's Copa program in 2018, playing four games as the Mariachis de Nuevo México. Their massive success using the Mariachis moniker led to Albuquerque being recognized as Minor League Baseball's most impactful Copa de la Diversión identity. (They won the Copa again in 2019).
"Mariachis provide the soundtrack to people's lives," said Isotopes general manager John Traub. "When people are born, when they graduate, when they get married, all these celebrations throughout their life, including funerals, mariachis are a part of it. Just like baseball is a part of people's lives. So there's a lot of synergy there and a lot of things we can build on, and we did."
2019: San Diego, California (Hilton San Diego Bayfront): Because it hasn't been mentioned yet, it must be mentioned now: The Baseball Trade Show is an enduring and essential part of each and every Winter Meetings. The 2019 edition, which took place at the San Diego Convention Center over three full days, featured 250 vendors displaying their wares over an estimated 100,000 square feet of exhibition space. Curious as to the sort of goods and services on offer? Click here for a visual tour.