Barons Surge to 7-3 Win Over Smokies
Birmingham scores early and often in 7-3 win over Tennessee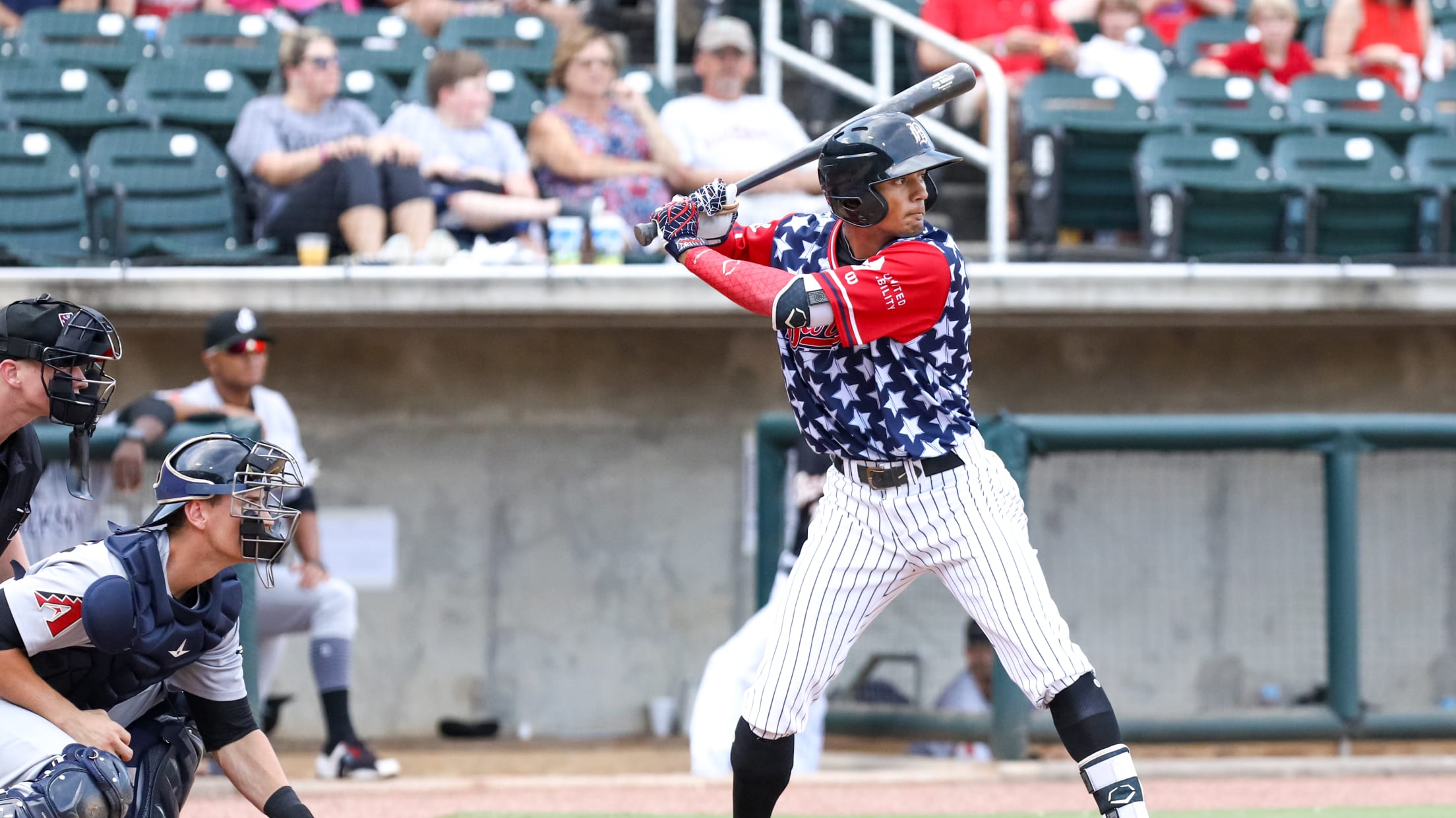 Joel Booker notched his third straight multi-hit game with three hits in the win over Tennessee. (Karen Askins)
The Birmingham Barons (50-49) wasted no time getting on the board after an hour-and-a-half rain delay, scoring in the first four innings en route to a 7-3 win over the Tennessee Smokies (50-51) Monday night at Regions Field. Turning Point: In his first at-bat in a Birmingham uniform, Ryan Cordell  blasted a
The Birmingham Barons (50-49) wasted no time getting on the board after an hour-and-a-half rain delay, scoring in the first four innings en route to a 7-3 win over the Tennessee Smokies (50-51) Monday night at Regions Field.

Turning Point:

In his first at-bat in a Birmingham uniform, Ryan Cordell blasted a three-run shot over left field in the bottom of the first to give the Barons an early 3-0 lead over the Smokies. Cordell, the No. 16 prospect in the White Sox organization, was also in his first game back from the disabled list after suffering a broken clavicle while playing for the Charlotte Knights on April 17.

Moments That Mattered:

The Barons continued their offensive surge in the next inning as Joel Booker doubled in Bryant Flete and Alfredo González , extending the Birmingham lead to 5-1. After a sacrifice fly from Matt Rose plated Trey Michalczewski in the third, Zack Collins pushed the Barons to a 7-2 lead with an RBI-single in the fourth.
By the Numbers:

Pacing the Birmingham lineup with three hits on the night, Booker notched his third straight multiple hit games, while Luis Basabe extended his hitting streak to 11 straight games with a pair of singles in the win. Cordell finished the night 2-for-4 with three RB! and a run scored.

Facts and Figures:

After Alec Hansen worked his way through four complete innings with two earned runs on one hit against, Brandon Brennan (W, 3-2), Matt Foster and Colton Turner (S, 4) combined for five scoreless innings in relief.

Up Next:

The Barons and Smokies will play game two of the series on Tuesday night with first pitch set for 7:05 pm. Birmingham has yet to name a starter, while Alabama-native Keegan Thompson (2-1, 3.80) will get the nod for Tennessee. Curt Bloom will have the call on 960 WERC News Radio and the iHeart Radio app.