2020 Draft recap: Milwaukee Brewers
Brew Crew loads up on athletic players, bypasses pitching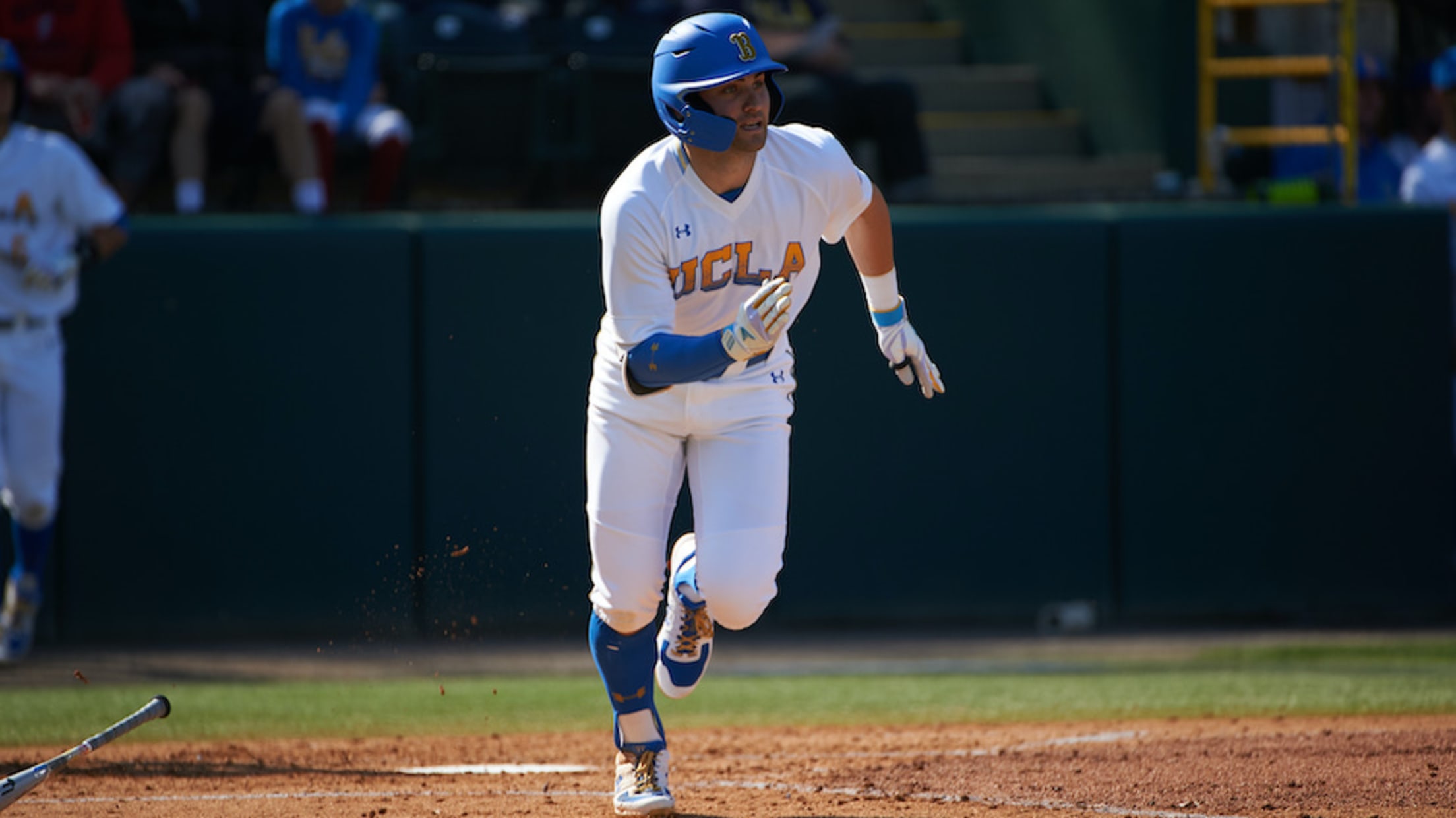 Garrett Mitchell has an enticing combination of power and speed that makes him an offensive threat.
Following the five-round 2020 MLB First-Year Player Draft, MiLB.com takes an organization-by-organization look at each pick with help from team scouting executives.
Following the five-round 2020 MLB First-Year Player Draft, MiLB.com takes an organization-by-organization look at each pick with help from team scouting executives.
Brewers national scouting supervisor Doug Reynolds likes when a player has tools, so when the team had the chance to draft UCLA's Garrett Mitchell, it wasn't going to let the 21-year-old pass by.
"It's hard to argue that anybody has bigger tools than Garrett Mitchell," Reynolds said. "He's a freak, and if he gets to all of them he's going to be pretty good."
The Brewers took the speedy center fielder with the 20th overall pick in the First-Year Player Draft. Here's a look at Mitchell and the four other picks by the National League Central Division contenders:
First round: Garrett Mitchell (20th overall)
Some players are ready for the pros right out of high school. Others need to mature and refine their game in college. Mitchell is a mixture of both. His swing was a question mark out of Orange Lutheran High in California, he steadily improved during three seasons with the Bruins, hitting for more contact while maintaining the power from his 6-foot-3, 215-pound frame. As a sophomore in 2019, the lefty batted .349/.418/.566 with six homers, 12 triples, 14 doubles, 41 RBIs, 18 stolen bases and 57 runs scored.
"He's got a flat swing," Reynolds said. "We don't want to change that. I don't think you ever change anybody, you just manipulate them into being more successful. I think power's going to be part of his game. He's just got to get comfortable with being that guy."
The question facing Reynolds and the Brewers is where Mitchell might slot in the lineup.
"I think he's caught in between being a leadoff slap guy, but he's got too much power to stay like that," Reynolds said. "I think he realizes that and I don't think it's anything other than an approach thing, personally. Just that kind of mentality thing like you're not up there to hit singles, you're up there to drive the ball."
While Reynolds doesn't see Mitchell as a basestealer, his speed will help him defensively.
"I think he's a plus center fielder," he said. "He's getting better at that. He can throw."
Mitchell joins a system that has solid outfield prospects in fourth-ranked Tristen Lutz, who reached Class A Advanced Carolina last season, and No. 8 Hedbert Perez who at 17 years old has shown flashes of a bright future. If Mitchell can put together all of his tools, Milwaukee could come calling sooner than later.
Second round: Freddy Zamora (53rd overall)
"I think probably everybody thinks he's a plus defender," Reynolds said of the University of Miami product.
Zamora was the Hurricanes' starting shortstop for two seasons and, in 2019, became a key cog in the middle of the lineup with a .296/.393/.447 slash line, six dingers, 12 doubles, 46 RBIs and 43 runs scored. Poised for an even better season, he tore his ACL in February. Still, Reynolds thinks he has a future at the position.
"His bat has improved every year since high school and he's gotten to the point where I think he's got a chance to hit plenty to be an everyday shortstop," he said.
With Orlando Arcia at the Major League level and top prospect Brice Turang and seventh-ranked Eduardo Garcia impressing in the Minors, Zamora is looking at plenty of competition.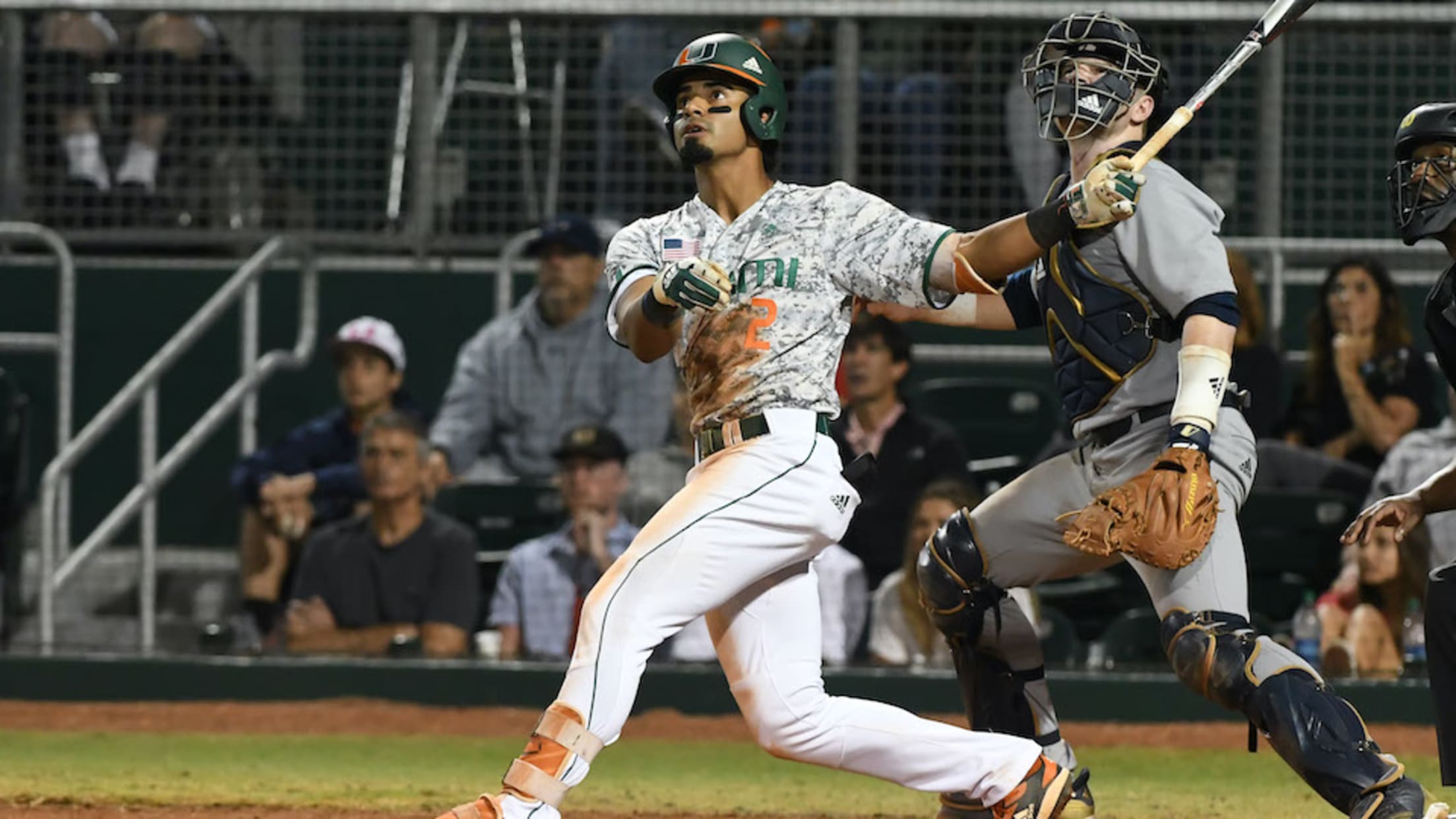 Third round: Zavier Warren (92nd pick)
In three seasons at Central Michigan, Warren spent most of his three seasons at Central Michigan at shortstop. The Brewers have another position in mind, however.
"We want him to be a catcher," Reynolds said. "I think he wants to give it a full go. He's played multiple positions -- shortstop, second base, third base. Catching is what we're interested in, and he knows that. I think he's interested in it as well."
Warren hit .325 with nine homers, 104 RBIs and 126 runs scored in three years with the Chippewas, improving each season.
"We like the bat, we think he's got a good chance to hit," Reynolds said. "If we can get his bat behind the plate and get his defensive skills up to par, he's got a chance to be pretty good. Again, he's not a runner, he's not that kind of athlete, but he's still a pretty good athlete. It's the theme of what we've landed this year."
Much like the shortstop position, the Brewers have some talent in the system behind the plate, led by third-ranked prospect Mario Feliciano, who is expected to make his big league debut in 2021.
Fourth round: Joey Wiemer (121st pick)
A player who took advantage of the Cape Cod League to raise his stock last summer, Wiemer is a beast at 6-foot-5 and 215 pounds.
"Wiemer, he's an animal," Reynolds said. "He's a big, strong, physical guy, big tools. He's got to prove he can hit more consistently. If he does, he's going to be really good because he's got everything."
Despite his physical prowess, Wiemer totaled only six homers in 2019 while batting .263 with 13 triples and 28 RBIs. That doesn't seem to concern Reynolds.
"He's got five tools if he hits because he's got power -- he can run, he can throw," he said. "Ball comes off his bat. I mean, it's impressive when he squares it up."
Viewed as a corner outfielder, Wiemer was seen as a solid pick in the fourth round.
"He's another pretty good physical athlete," Reynolds said. "I mean, fourth round we thought there was a pretty good spot for a guy with his potential."
The road to the big leagues could take some time for the University of Cincinnati product. Along with Lutz and Perez, Corey Ray (No. 10), Luis Medina (No. 11) and Carlos Rodriguez (No. 12) are ahead of him in the Minors and can play the outfield corners.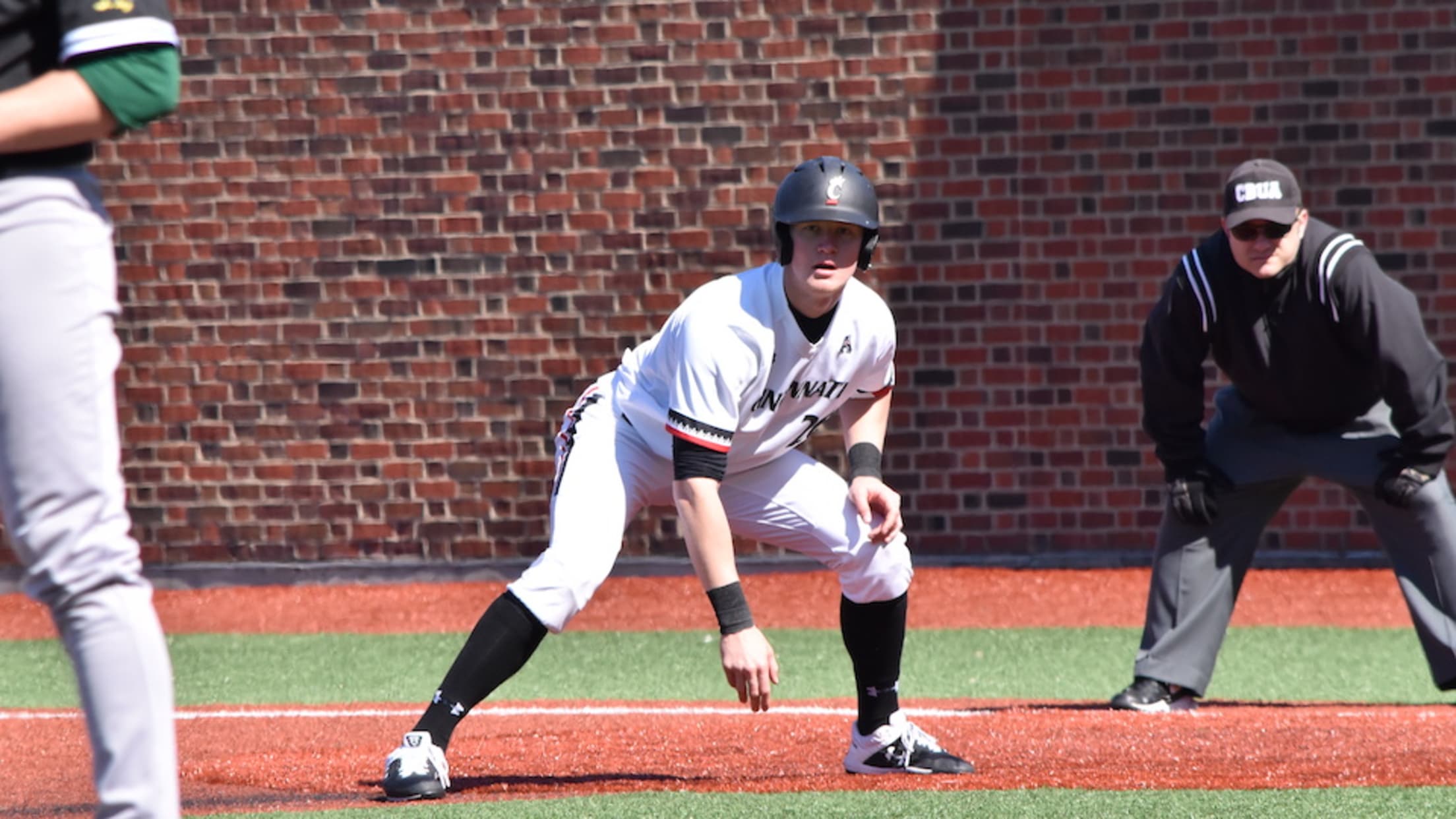 Fifth round: Hayden Cantrelle (151st pick)
The third shortstop selected by the Brewers, Cantrelle is a switch-hitter with surprising power -- especially from the left side of the plate -- for someone who stands 5-foot-1 and weighs 175 pounds.
"He''s a wild card," Reynolds said. "He's one of my personal favorites."
As a sophomore with Louisiana-Lafayette in 2019, Cantrelle hit .309 with nine homers, 31 RBIs and 28 steals in 59 games. That was followed by an impressive stint in the Cape Cod League, where he batted .315 with three dingers, 14 RBIs and 19 thefts.
While Cantrelle got off to a slow start for the Ragin' Cajuns this spring, Reynolds thinks highly of his potential.
"The tools are worth it," he said. "In the Cape, he was really good. He was much better than a fifth-round pick in the Cape. Things happen. Now he's got to go out and prove that he's who we hope he is, so whenever that happens."
Much like Mitchell, Cantrelle will have to work his way up a crowded ladder. But when you listen to Reynolds, he could be a major sleeper.
"If he does what I think he's going to do, he could be our steal. I'm not going to say steal of the draft -- everybody wants to drop that term."
Overall Outlook: The Brewers spent the abbreviated Draft focused on athletes and bypassed pitching, something with which Reynolds is fine.
"For five picks, I would say I thought it was pretty good. I told (vice president of domestic scouting) Tod (Johnson) just between me and him personally, I said, 'I don't know how you did it, that was a helluva Draft. Good job.'"