Cross Homer Pushes Fireflies to Victory
Columbia wins second series of the season behind late blast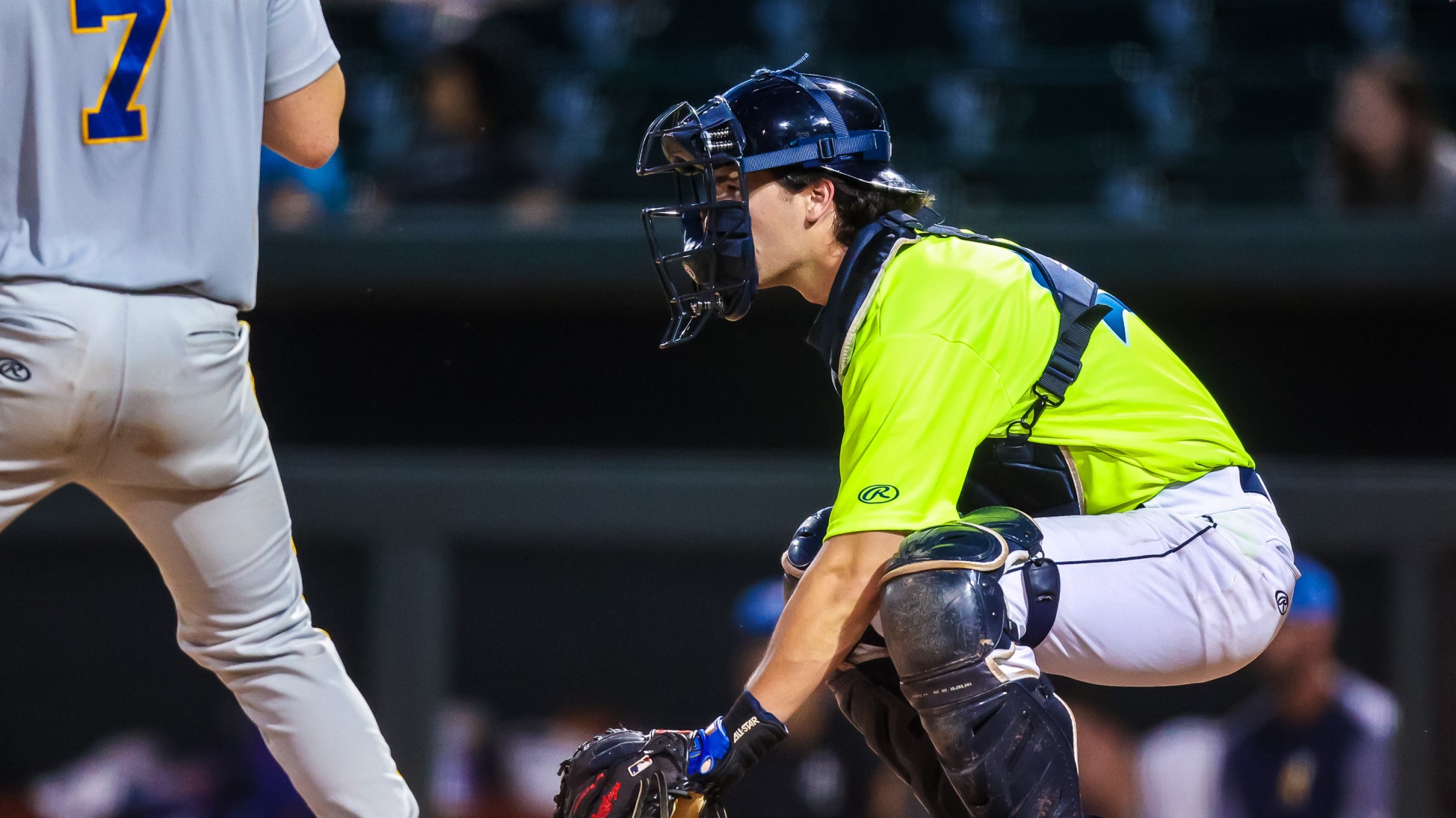 COLUMBIA, SC – The Fireflies outlasted Myrtle Beach in a 5-4 win at TicketReturn.com Field Sunday evening. The win allowed Columbia to take four of six from Myrtle Beach, winning their second series of the season. Gavin Cross smashed a two-run blast in the top of the fifth to plate
COLUMBIA, SC – The Fireflies outlasted Myrtle Beach in a 5-4 win at TicketReturn.com Field Sunday evening. The win allowed Columbia to take four of six from Myrtle Beach, winning their second series of the season.
Gavin Cross smashed a two-run blast in the top of the fifth to plate Javier Vaz and give Columbia a 4-3 lead. It was the first rounder's first homerun in the neon and navy. Cross finished the day 3-5 with two singles beating the shift, that homer and three RBI.
The next inning, Javier Vaz grounded into a force out with the bases loaded, scoring carter Jensen to give the Fireflies some much-needed insurance and a 5-3 lead.
Liam Spence tagged Luinder Avila with a three-run homer in the bottom of the second inning to give Myrtle Beach a 3-2 lead. It was Spence's second homer of the season. Both runners on the base paths were walked aboard with no outs.
Columbia scratched the score column first in the top of the first inning. After Jean Ramirez made it to second on a throwing error from starting pitcher Grant Kipp, Daniel Vazquez bunted him to third base and Ramirez scored on a Gavin Cross groundout.
The Fireflies added to their lead in the second. David Hollie drew a two out walk and stole second with Kyle Hayes at the plate. The nexst pitch, Columbia's back stop poked a single up the middle to plate Hollie and push the visiting team in front 2-0.
It ended up essentially being a bullpen day after starter Luinder Avila lasted only a pair of innings. Shane Connolly was the first arm that was called upon. The righty spun two scoreless before giving the ball to John McMillon (W, 1-2) who allowed one run in his pair of frames. In the seventh, we saw Ben Sears make his Fireflies debut. The righty fanned three in two perfect innings of relief work. Luis Barroso (S, 8) closed the game out in the ninth, stranding the tying-run at third and the winning-run in scoring position.
Following the off day, the Fireflies face the Kannapolis Cannon Ballers in the first of 12-consecutive home games. RHP Jonatan Bernal (0-0, 3.29 ERA) toes the rubber for Columbia and Kannapolis has yet to name their starter.
The Fireflies return home for a two-week homestand against the Kannapolis Cannon Ballers and the Salem Red Sox August 16-28. The Fireflies will host Marvel Defenders of the Diamond Night and wear special Black Panther Jerseys, host two fireworks shows and giveaway two shirts on the homestand. Tickets are available at FirefliesTickets.com.