Wallace Drives in Four in 6-5 Win
Fireflies hold on late to beat Pelicans in back-to-back games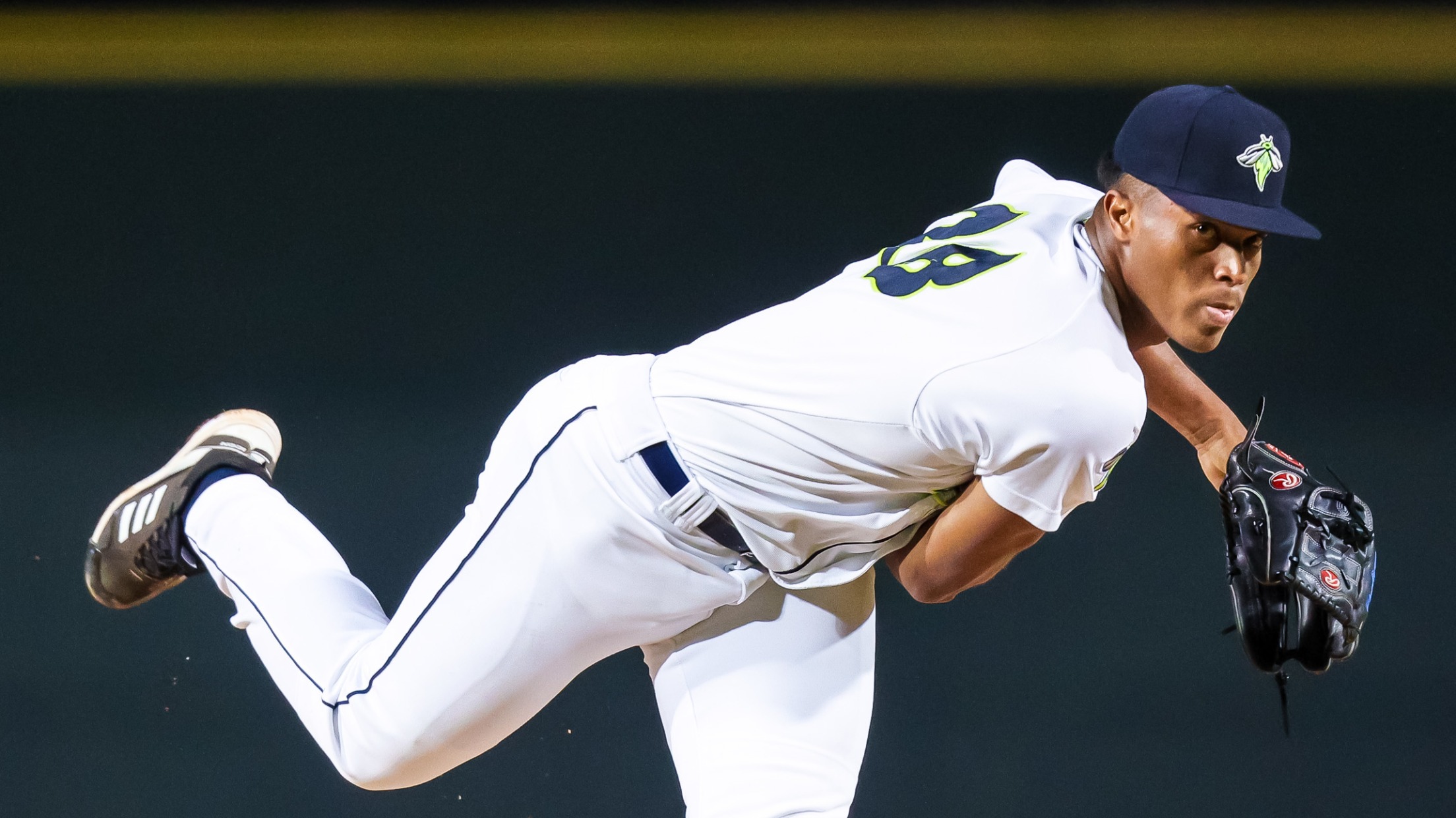 COLUMBIA, SC – The Fireflies stood tall behind a four RBI performance from 2022-draftee Cayden Wallace as they upended Myrtle Beach 6-5 Friday evening at TicketReturn.com Field. The Fireflies (20-19) bats struck back in the top of the third inning. After Pelicans' (21-19) starter Luis Rodriguez issued a pair of
COLUMBIA, SC – The Fireflies stood tall behind a four RBI performance from 2022-draftee Cayden Wallace as they upended Myrtle Beach 6-5 Friday evening at TicketReturn.com Field.
The Fireflies (20-19) bats struck back in the top of the third inning. After Pelicans' (21-19) starter Luis Rodriguez issued a pair of walks, Cayden Wallace lined a base knock through the right side of the infield to score Yeudi Advincola and Jean Ramirez to cut Myrtle Beach's lead to 3-2.
2022 draftees continued to make a difference as Javier Vaz again made it a one-run game in the fourth, singling to score Omar Hernandez to keep Columbia in striking distance after Myrtle Beach countered with a run in the bottom of the third.
It was Wallace who made the difference in this one though. He came up again with ducks on the pond in the fifth. He laced a double to left-center that scored Ramirez and Daniel Vazquez to put the Fireflies in front 5-4. The Fireflies found a run of insurance in the top of the seventh after Andricson Salvador tossed a bases loaded wild pitch that allowed Advincola to score which gave Columbia some insurance.
Wallace finished the evening with a career-high four RBI and Ramirez worked three walks as he reached base four times in the contest.
The bullpen found their stride Friday evening. After Ben Hernandez was charged for four runs through 2.1 innings, Matt Stil and Wander Arias (W, 3-5) spun a combined 6.2 innings to give the bats a chance. Stil went through 1.2 scoreless innings before Arias twirled a season-high five innings for a second time. The righty went through four scoreless frames before allowing a single run in the ninth to maintain Columbia's lead.
Columbia kicks off the weekend against the Myrtle Beach Pelicans at TicketReturn.com Field at 6:05 pm. RHP Shane Panzini (0-2, 4.36 ERA) toes the rubber for Columbia, and Myrtle Beach counters with RHP Koen Moreno (0-0, 5.94 ERA).
The Fireflies return home for a two-week homestand against the Kannapolis Cannon Ballers and the Salem Red Sox August 16-28. The Fireflies will host Marvel Defenders of the Diamond Night and wear special Black Panther Jerseys, host two fireworks shows and giveaway two shirts on the homestand. Tickets are available at FirefliesTickets.com.