Jensen's Three Extra-Base Hits Not Enough
Defense gives up five unearned runs as Fireflies fall to Pelicans 7-4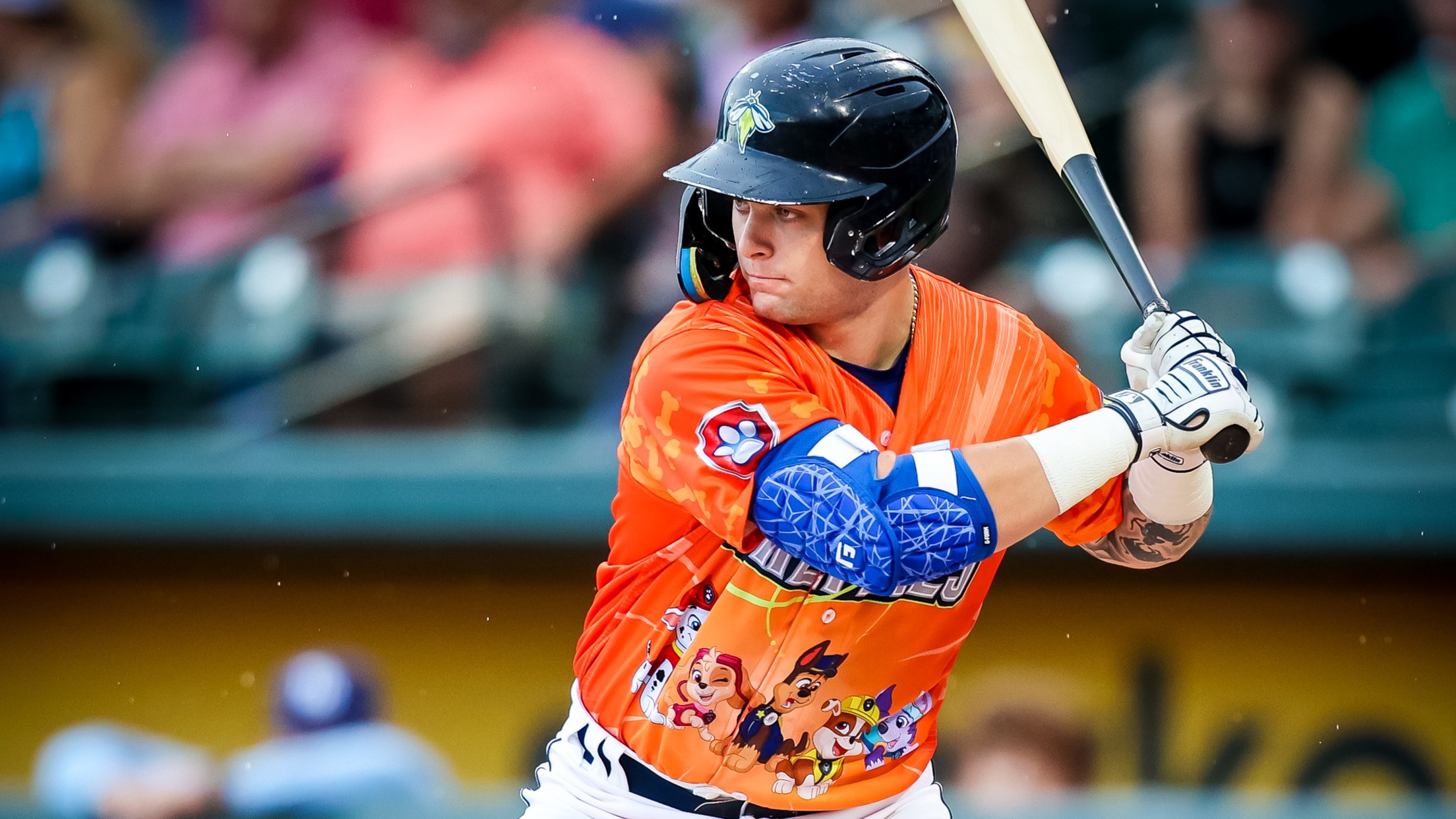 COLUMBIA, SC – The Fireflies gave up five unearned runs as they fell 7-4 to the Myrtle Beach Pelicans Wednesday night at TicketReturn.com Field. Columbia's (18-19) troubles began in the third, when a throwing error from Yeudi Advincola eventually led to a base-clearing, three-run double off the bat of Jacob
COLUMBIA, SC – The Fireflies gave up five unearned runs as they fell 7-4 to the Myrtle Beach Pelicans Wednesday night at TicketReturn.com Field.
Columbia's (18-19) troubles began in the third, when a throwing error from Yeudi Advincola eventually led to a base-clearing, three-run double off the bat of Jacob Wetzel, allowing Myrtle Beach to score their first three runs of the game.
Frank Mozzicato (L, 1-6) allowed a solo homer to Liam Spence in the bottom of the fourth that resulted in his only earned run of the night. The southpaw tied a career-high seven strikeouts, working through five frames for Columbia.
Trouble came for the Fireflies defense again in the seventh inning. Two one out throwing errors eventually led to three Pelicans' (21-17) unearned runs scoring on Jonatan Bernal as the Pelicans took a 7-3 lead.
Columbia scratched the score column first in the top of the second. After Carter Jensen roped a double, Omar Hernandez lined a base knock to right to plate the catcher and break the scoreless tie.
The next time the Fireflies cracked the score column, Jensen had something to do with it too. The righty smoked a homer to left-center field to plate Gavin Cross to tie the game 3-3 in the top of the fifth. The homer was Jensen's 11th of the season. Columbia's back stop finished 3-4 with two doubles and a homer on the night.
Cross helped Columbia score their final run, grounding out in the top of the eighth to bring home Jean Ramirez and cut Myrtle Beach's lead to 7-4.
Columbia continues their series with the Pelicans at TicketReturn.com Field tomorrow night at 7:05 pm. RHP Ben Kudrna (2-4, 2.93 ERA) takes the slab for Columbia and Myrtle Beach counters with LHP Didier Vargas (1-2, 4.27 ERA).
The Fireflies return home for a two-week homestand against the Kannapolis Cannon Ballers and the Salem Red Sox August 16-28. The Fireflies will host Marvel Defenders of the Diamond Night and wear special Black Panther Jerseys, host two fireworks shows and giveaway two shirts on the homestand. Tickets are available at FirefliesTickets.com.