Early Offense Paves Way for Mozzicato Win
Fireflies jump on top in 7-6 win at Kannapolis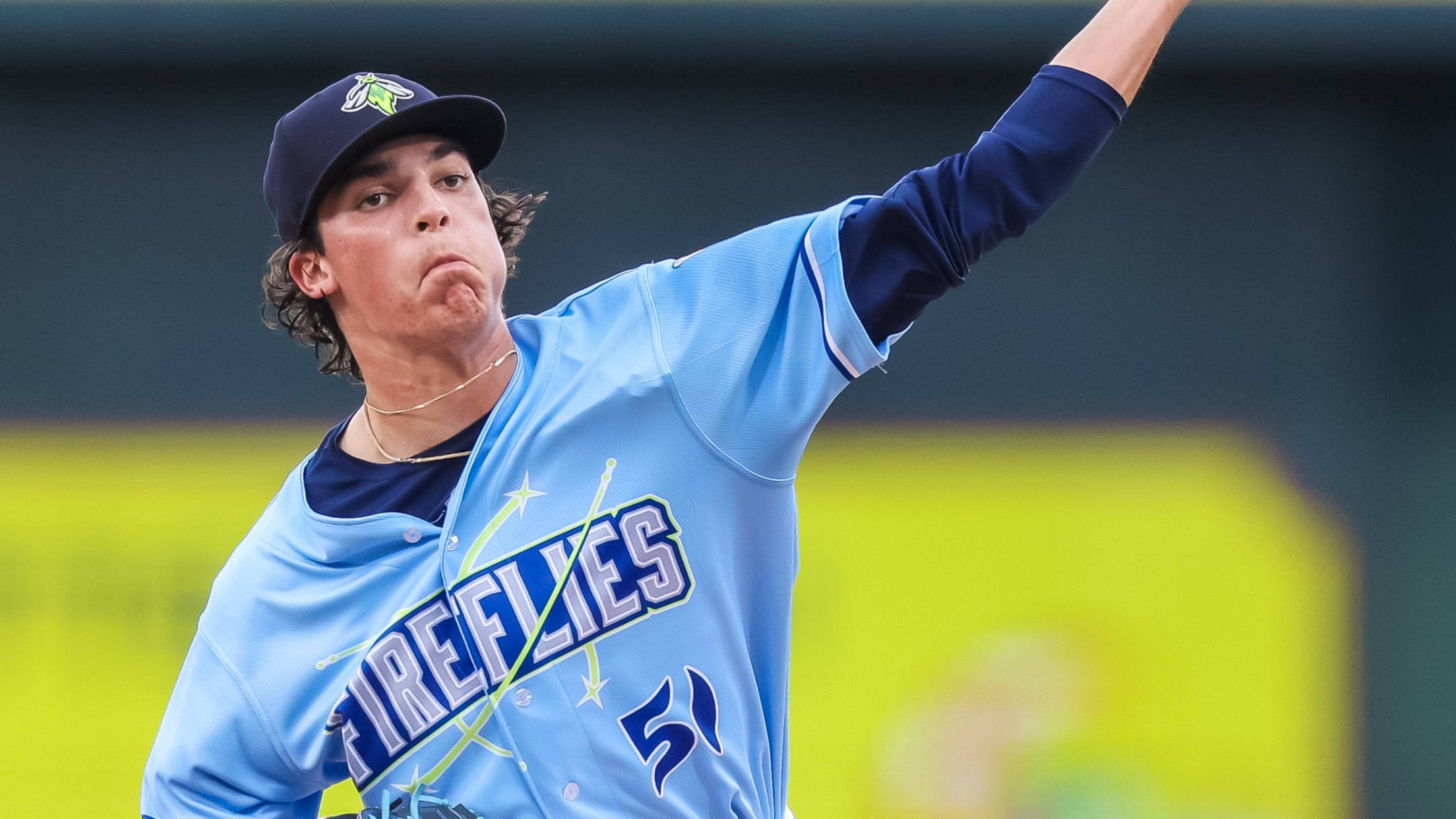 COLUMBIA, SC – Frank Mozzicato earned his first professional win behind a booming offense in Columbia's 7-6 victory over the Kannapolis Cannon Ballers Friday night at Atrium Health Ballpark. Fireflies (16-11) starter Frank Mozzicato (W, 1-4) earned his first professional win, spinning five innings while allowing only one hit. The
COLUMBIA, SC – Frank Mozzicato earned his first professional win behind a booming offense in Columbia's 7-6 victory over the Kannapolis Cannon Ballers Friday night at Atrium Health Ballpark.
Fireflies (16-11) starter Frank Mozzicato (W, 1-4) earned his first professional win, spinning five innings while allowing only one hit. The southpaw also wrung up a career-high seven hitters in the contest.
The Columbia bats etched a lead in the score column early, beginning with a Jaswel De Los Santos base knock up the middle that plated Omar Hernandez. Next, a double steal and throwing error allowed Omar Florentino to push the Fireflies in front 2-1 in the top of the second. A Jean Ramirez single scoring De Los Santos gave the Fireflies a run of insurance prior to a wild pitch putting the Fireflies up 4-1 before the end of the second.
The bats stayed hot in the third as Hernandez laced a double to left to score Guillermo Quintana. Next, Florentino singled to bring in Hernandez and put the Fireflies in front 6-1. Finally, Daniel Vazquez looped a sacrifice fly to right to close out the scoring, plating Florentino.
Jack Aldrich was the first arm to come out of the pen, working 1.2 innings against the Cannon Ballers (17-11), giving up three runs, one of which was earned. Next, Shane Connolly spun 1.1 scoreless innings to bring the gap to Ben Wereski (S, 1), who closed out the ninth inning, allowing a pair of runs before closing the door.
The Fireflies continue their series with Kannapolis tomorrow at Atrium Health Ballpark at 7 pm. RHP Ben Kudrna (1-4, 3.12 ERA) climbs the hill for Columbia and Kannapolis counters with RHP Norge Vera (0-2, 2.14 ERA).
The Fireflies return home to Segra Park August 2, where they'll face the Charleston RiverDogs at home for the first time in the 2022 season. We have a week jam-packed with promotions, including Paw Patrol Night August 6! Tickets are available at FirefliesTickets.com.