Extra Inning Error Flops Fireflies
Throwing error allows two to score in the 11th as Columbia loses 5-4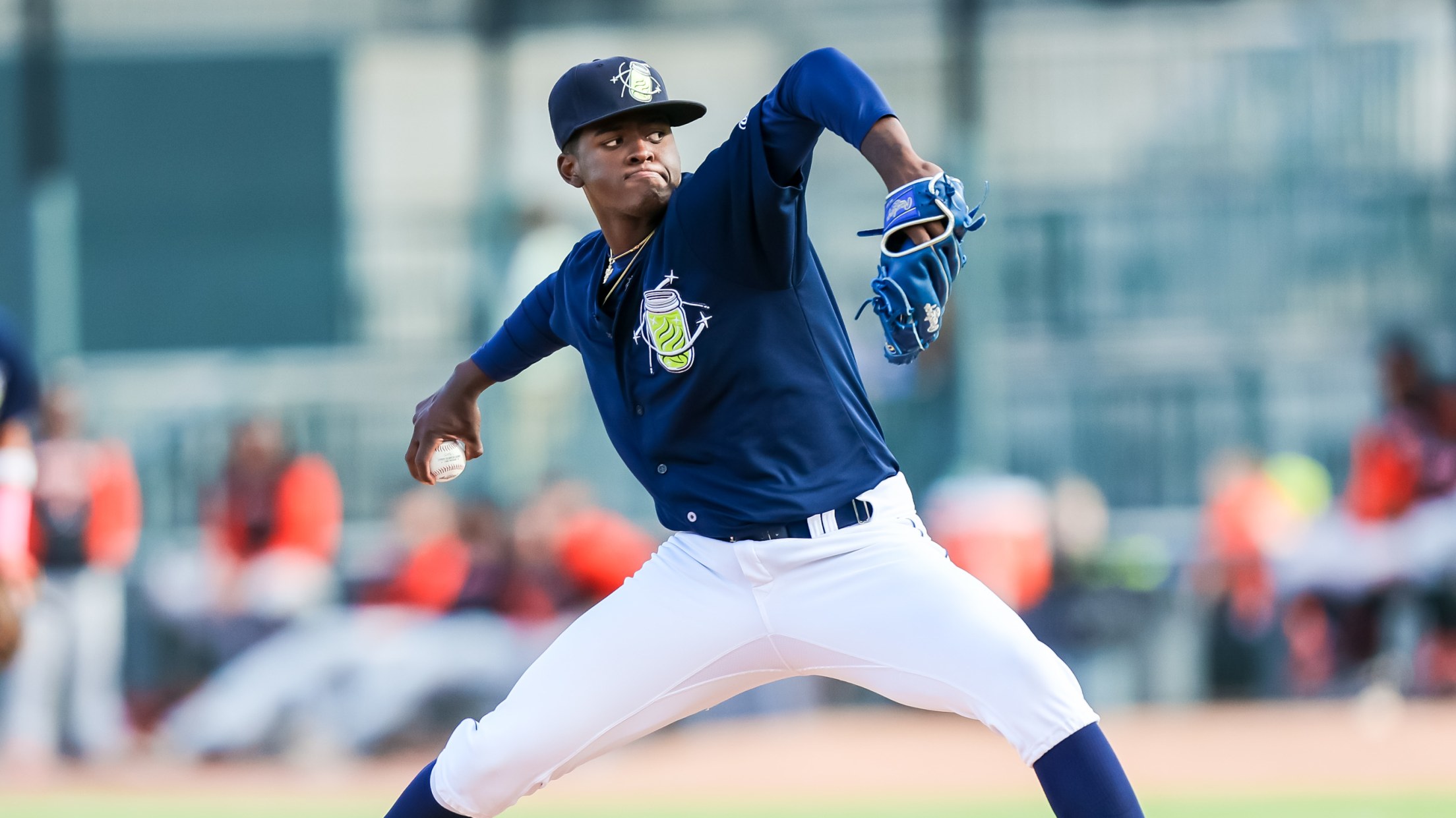 COLUMBIA, SC – The Fireflies weren't able to keep pace with the Kannapolis Cannon Ballers, falling in the 11th inning 5-4 at Atrium Health Ballpark Thursday night. The Cannon Ballers (17-10) didn't require a hit in extras to win the game, as Samil Polanco reached on a fielder's choice and
COLUMBIA, SC – The Fireflies weren't able to keep pace with the Kannapolis Cannon Ballers, falling in the 11th inning 5-4 at Atrium Health Ballpark Thursday night.
The Cannon Ballers (17-10) didn't require a hit in extras to win the game, as Samil Polanco reached on a fielder's choice and then Johnabiell Laureano hit a sacrifice bunt to first and a throwing error from Felix Familia plated the placed runner in extras, James Beard, and Polanco to walk-off the game.
The Fireflies (16-11) were able to produce a run in the top of the 11th. Familia hit a sacrifice bunt that allowed Erick Peña to move to third and then Dayton Dooney reached on a fielder's choice to score Peña and put Columbia in front 4-3.
The Fireflies kicked-off the scoring in the top of the first on a double steal attempt where River Town scored as Carter Jensen was caught stealing second. The next inning, the Fireflies added a run on an Omar Hernandez solo shot to left field, his first of the season, which granted the Fireflies a 2-0 lead over Kannapolis.
The Fireflies close out the work week with a 7 pm contest with the Kannapolis Cannon Ballers tomorrow night at Atrium Health Ballpark. LHP Frank Mozzicato (0-4, 5.63 ERA) gets the nod for the Fireflies and Kannapolis turns to LHP Brooks Gosswein (3-5, 4.14 ERA).
Starter Luinder Avila spun five innings, allowing only one run in the fifth before exiting the game. Next, after Ryan Hennen recorded a single out, the game entered a rain delay.
After the game resumed, Jonatan Bernal allowed a pair of runs in the bottom of the eighth, as Samil Polanco singled up the middle to score DJ Gladney and Benyamin Bailey to tie the game 3-3.
The Fireflies return home to Segra Park August 2, where they'll face the Charleston RiverDogs at home for the first time in the 2022 season. We have a week jam-packed with promotions, including Paw Patrol Night August 6! Tickets are available at FirefliesTickets.com.